Best Breweries in Eugene: The Top Options in This Area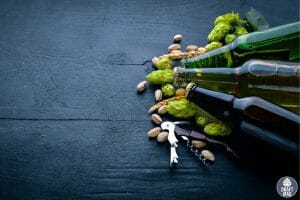 The best breweries in Eugene are gaining the attention of beer lovers who appreciate the special microbreweries and award-winning craft beers. Most breweries in the city unite international and local traditions that meet the small batch and innovative brewing techniques.
They make beer the right way and end up brewing top-notch beers. If you want to know more about the best breweries in Eugene, continue reading this complete guide!
| | | |
| --- | --- | --- |
| Breweries in Eugene | Number of Active Beers | ABV (Lowest to Highest) |
| The Ninkasi Better Living Room | 11 | 4.5 to 8.0 percent |
| Oakshire Brewing Public House | 12 | 4.0 to 16.5 percent |
| Gratitude Brewing | 10 | 4.9 to 7.8 percent |
| Coldfire Brewing Company | 47 | 3.7 to12.5 percent |
| Hop Valley Brewing Co. | 64 | 4.5 to 9.6 percent |
| Manifest Beer Company | 12 | 4.0 to 8.4 percent |
| Elk Horn Brewery | 49 | 1.5 to 3.8 percent |
| Claim 52 Brewing | 65 | 5.1 to 11.5 percent |
| Sam Bond's Brewing | 11 | 4.9 to 10.0 percent |
| The Wheel Apizza Pub and Brewery | 18 | 4.3 to 7.0 percent |
| Falling Sky Brewing | 51 | 42 to 11.4 percent |
| Community Fermentation Union | 21 | 3.5 to 8.5 percent |
| McKenzie Brewing | 31 | 4.8 to 10.6 percent |
| Steelhead brewing | 5o | 3.45 to 6.2 percent |
| Viking Braggot Brewing | 13 | 5.0 to 11.6 percent |
Top Breweries in Eugene
Here are the top breweries in Eugene curated by our experts and beer enthusiasts.
– The Ninkasi Better Living Room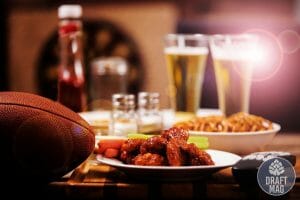 Ninkasi is Eugene's most well-known brewery and lives up to its reputation. It is situated at 155 Blair Blvd, Eugen, OR 97402.
Considering the brewery's popularity, many doubt the quality of the Ninkasi's beers. That's understandable as the consensus in the city seems to be that better beers are not so common to get. However, Ninkasi's taproom breaks that norm. The company has strived to make fantastic beers with their quality matched by accessibility.
Furthermore, the taproom makes for an enjoyable trip with its outside terrace and also pours brews that can't be found anywhere else, an example is Total Crystalation. This beer is a fresh-hopped variant of Ninkasi's flagship IPA (Total Domination) but is only available in the Ninkasi brewing taproom. Ninkasi's area is mostly outside, which can be intimidating during the cold and wet season. However, a cold winter night is a favorite time to stop for a pint thanks to the patio's fire pit and space heaters, which keep the environment warm.
– Oakshire Brewing House
This brewery is within walking distance of Ninkasi, and you can find Oakshire at 207 Madison Street. Many know the beer company for its award-winning beers — what a reputation to have!
It is a welcoming taproom with a warm, wooden interior that is cozy in the fall and winter. On sunny days, the doors are rolled back to turn the space into an open-air area with additional space outside. Even though the environment of Oakshire's tasting room is one of the most appealing aspects of the brewery; they also make good beer.
Our go-to suggestion in this brewery is their Watershed IPA, available throughout the year. Compared to Ninkasi's Tricerahops, this IPA is more traditional, but it possesses a pleasant hoppiness balanced by an ideal amount of bitterness. Moreover, if you can get your hands on it, it is advisable to go for Oakshire's Perfect Storm IPA. It is their Double India Pale Ale but is only sold at specific periods of the year.
– Gratitude Brewing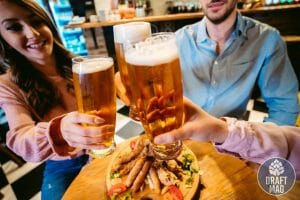 The bar at Gratitude offers a wide selection of drinks to slake your thirst. It is located at 540 E 8th Ave Eugene, OR 97401.
At this brewery, you can get some Daddy Said I Could Have Unicorns. And no, we did not just make that up! This cherry tangerine sour beer has won multiple awards and is a real delight.
Are you craving something decadent to eat? Try a little bit of the Hummingbird Chocolate Porter. Lovers of West Coast IPA will also fit right in as the brewery has some nice offerings.
If you cannot choose what to get, you can sample and appreciate the beers by ordering a "flight." The dine-in experience and an easy takeaway alternative are available as service options.
– ColdFire Brewing Company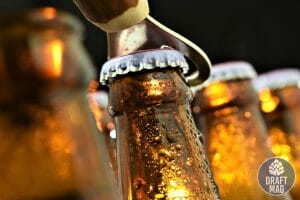 This company is located at 263 Mill St, Eugene, OR 97401. They have an on-site food truck where you can enjoy several delicacies. These include the Western's 1/3-pound grass-fed patty, thick-cut bacon, cheddar cheese, BBQ-Mayo, onion strings, and BBQ sauce.
After that, you can accompany your meal with a beer that the Hughes brothers of ColdFire Brewing made following the brewing traditions of Europe. The beer's inspiration traces to the Pacific Northwest.
In the end, you should taste a beer created in tiny amounts, such as the Munich Helles Lager. The beer combines the floral and hearty aromas of Hallertauer and Tettnang hops with the pilsner malts.
– Hop Valley Brewing Co.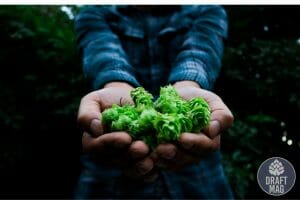 This brewery between Ninkasi and Oakshire is a great place to stop for a beer in Eugene. The specific location is 980 Kruse Way, Springfield, OR 97477. Their tasting facility features enough seating outside on a wooden patio with twinkle lights and live, growing hops.
The brewery offers shuffleboard ready to play if you feel competitive while sipping your beer. Also, there are plenty of areas to soak in the sun.
Although not as diverse as Ninkasi or Oakshire's, Hop Valley has perfected its craft — pun intended! Their setting is enjoyable and laid-back, especially on a sunny day. They also make Alpha Centauri Imperial IPA, which is a regional favorite.
Note that Alpha Centauri, at 9.0 percent ABV, has a higher alcohol content than the other IPAs at the brewery. If you're searching for a more traditional IPA, try the Proxima IPA, which is a very smooth and light IPA with a lower ABV of 6.20 percent. Overall, this brewery is worth visiting if you are in and around Eugene.
– Manifest Beer Company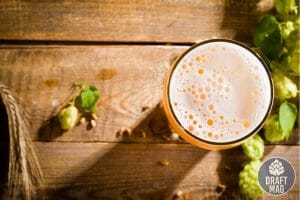 It is located at 39W Broadway, Eugene, OR 97401. The presence of cocktail-inspired sour beers, hop brews with a nicely balanced flavor profile, and the legendary Manifest Best Lager are all reasons to visit the brewery.
Furthermore, you can try the brewery's avocado toast, a bowl of beer cheese soup, or their delicious biscuits and house-made "slather" gravy. The gravy may be made with either vegetarian ingredients or house-smoked pork sausage. All of these go well with a beer.
Pork Belly Banh Mi sandwich with a Pirate's Kiss drink is another combination to try. Pirate's Kiss is made with champagne, St. Germaine, pineapple juice, and Aria Gin from Portland.
– Elk Horn Brewery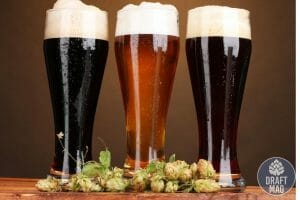 This family-owned gastropub, brewery, and cider house features 24 beers on tap. Additionally, there is a variety of Southern foods influenced by the regional culinary traditions of the Pacific Northwest. The brewery is at 686 Broadway, Eugene.
The company makes craft beers, ciders, and sodas using fresh and locally-sourced ingredients. Enjoy some of the pear cider that has won multiple awards. Also, try a glass of the Hangover Tonic. The drink is prepared with vodka flavored with horseradish, a spicy tomato blend, and a garnish of pickled vegetables.
– Claim 52 Brewing
This brewery understands how much locals adore classic IPAs, porters, and other beers brewed in the traditional Northwest style. In line with this, they are making a reputation for themselves by producing unique craft beers. Brewed in tiny batches and fruit-infused, the beers draw inspiration from the tropics.
These beers garner praise, admiration, and a growing number of followers. The brewery is located at 1030 Tyinn St Ste #1, Eugene, OR 97402.
You should try their Chicken and Waffle Sandwich, consisting of a panko-crusted chicken thigh, roasted Anaheim peppers, bacon, and chili-maple aioli. All of these are layered between Belgian-style waffles. Golden Boiz Four Grain Saison or Nature of Reality Westcoast Hazy IPA are two beers that go well with this dish.
– Sam Bond's Brewing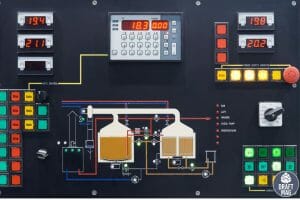 This company's craft beers are made by hand and served in a structure with a long and illustrious history. It is located at 540 East 8th Avenue, Eugene, Oregon.
The brewery's tasting room can be found in the historic Foundry Building, providing hand-crafted ales on tap. On top of that, there's a culinary menu, including a selection of starters, pizza, sandwiches, and paninis.
Be sure to stop by the Blair neighborhood of Eugene at 407 Blair Street to enjoy some live music and microbrews Sam Bond's Garage offers.
– The Wheel Apizza Pub and Brewery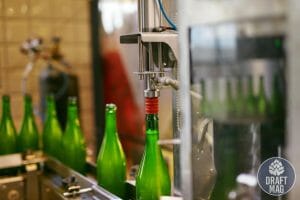 The Wheel Apizza Pub is a premium artisan pizza restaurant and brewery located at 390 Lincoln St Ste101, Eugene. Make every bite of your "apizza" an experience to remember by infusing it with San Francisco-inspired organically leavened dough. The "apizza" style has its roots in New Haven, Connecticut.
Furthermore, the brewery offers environmentally friendly, high-quality food. Any item purchased comes with a beer recommendation. Eugene locals are always open to an opportunity to share the city's culture, and the employees at Wheel aren't exceptions.
– Falling Sky Brewing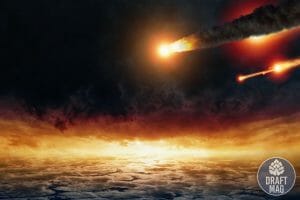 This brewery is like a dialogue between food producers, brewers, bartenders, and culinary fans. It is located at 1334 Oak Aly, Eugene, OR 97401, and is one of the breweries closest to the University of Oregon campus. The brewery first opened in 2012 and has authored over 400 recipes.
If you visit the brewery, start by sampling some delectable treats such as Mango Passion Fruit, Lychee Fruited Berliner Weisse, or the Urban Agriculture Farmhouse Ale. Other notable features include a brewery, deli, and pizza restaurant. There's also a comprehensive menu for cafes and pubs and 42 taps of house-brewed beer to enjoy while you eat!
The flagship ale of the brewery, Let It Pour, is in the pipelines and the brewery will soon release it to the public. Judging from the other beers of the brewery, we are confident that would also be a hit from Eugene to Portland.
– Community Fermentation Union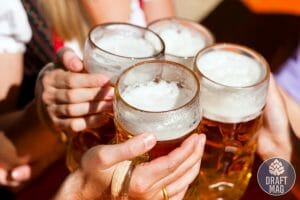 This brewery markets itself as a "fermented food and beverage company," indicating they have both beer and food offerings. You can find Community Fermentation Union at 1313 PeARL St, Eugene, OR 97401
You can draft beer from the rotating menu of beers, or you could go for a kombucha, cider, or mead instead. Similarly, Joe Pinot Noir, a typical Oregon wine with a body in the middle, is a nice option.
Beverages can be paired with various foods, including pizzas, flatbreads, and pitas. For instance, the Genovese pizza tops a bed of fresh pesto prepared in small batches. The dish contains artichoke hearts, roasted red peppers, locally foraged wild mushrooms, house-made mozzarella, and Parmesan cheese.
– McKenzie Brewing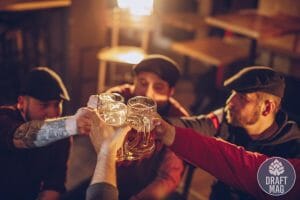 Make it a point to visit the restaurant that is also the location of the original brewery and production plant. It is located at 240 Lancaster Ave, Malvern, PA 19355. McKenzie Creating has been brewing beers since 1991, garnering 40 medals. Begin by sampling some of their beer or their world-famous root beer.
After that, indulge in hand-crafted cuisine such as the Beer-Braised Reuben sandwich or Halibut Tacos, all of which pair splendidly with the flagship brews Hopasaurus Rex Imperial IPA or Raging Rhino Red Ale. You can also indulge in a Twisted Meniscus, an unfiltered Northwest IPA with hints of floral, citrus, and stone fruit in its flavor profile.
– Steelhead Brewing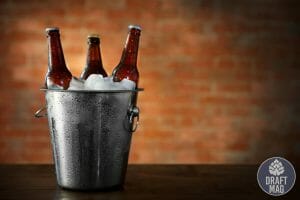 This company brews some of the best award-winning beers in the state. It is located at 199 East Fifth Avenue, Eugene, Oregon. Steelhead has been in business since 1991, making it not only one of Eugene's most iconic breweries but also an early leader in the craft beer revolution. The British-themed brewpub can be found in the heart of downtown Eugene.
Aside from beers, there's a wide selection of food, including fish and chips, sandwiches, burgers, and pizza. They also make their own root beer in-house, which is another delicious offering you can try.
– Viking Braggot Brewing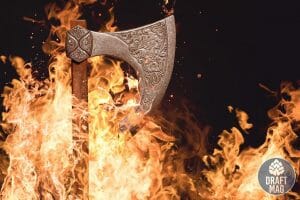 Braggot-style ales and dining in the great outdoors come highly recommended. It is located at 520 Commercial Street, Unit F, Eugene, Oregon 97402. The Viking Braggot Company is the only Braggot brewery in Eugene, and it produces a full line of braggot ales using organic honey, grains, and traditional herbs.
If you want some good snacks to go along with your drink, check the website for the schedule of the food trucks. Take note that the minimum age to enter this brewery is 21.
Conclusion
This article has described some of the best breweries in Eugene. Here's a quick recap: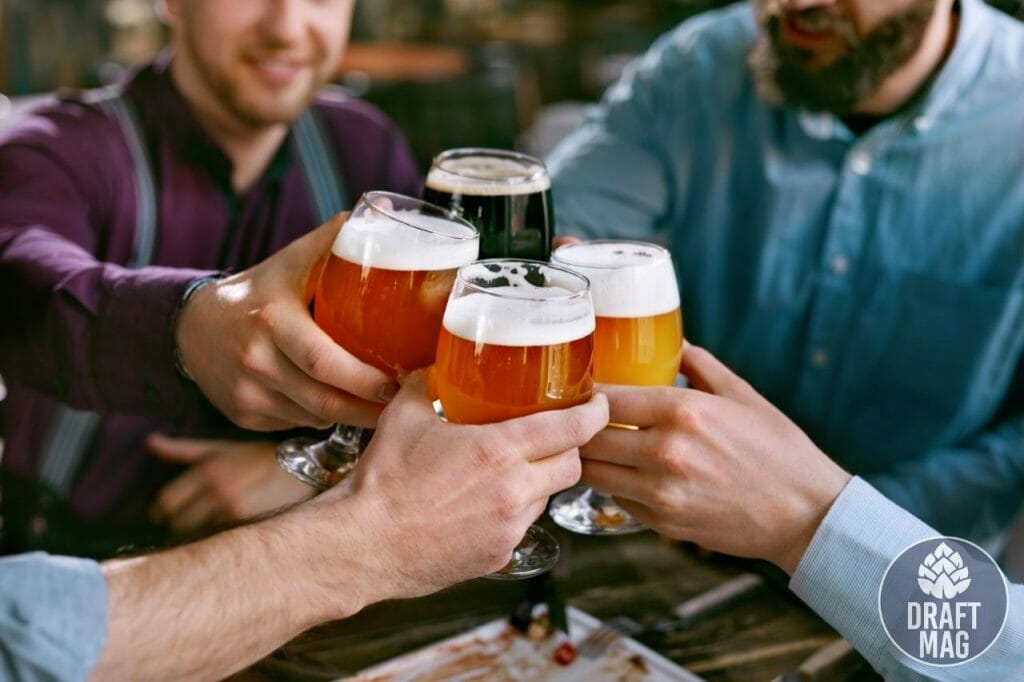 Ninkasi Better Living is the most prominent of all the breweries in Eugene, offering the best of common and rare beer offerings.
For some of the best IPAs and tasting rooms in Eugene, try out Oakshire brewery.
If you fancy gaming and similarly interactive activities when drinking imperial IPAs, Hops Valley is the brewery of choice.
These breweries have amazing qualities and brew some of the best beer countrywide. Visit at least one of them today if you're around Eugene!