Breweries in Cincinnati – German Ancestry of Beer Crafters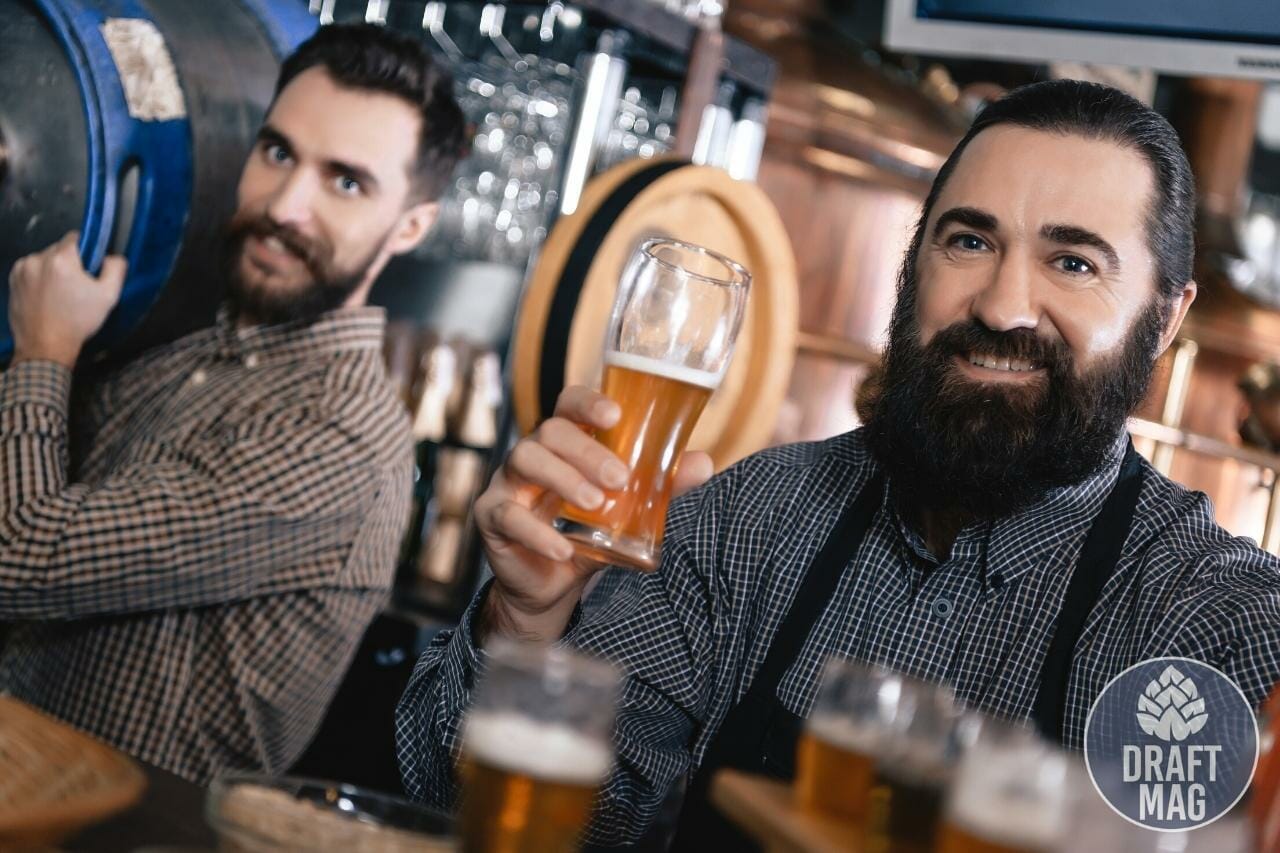 The Breweries in Cincinnati are now more electrifying and mature. In the 1800s, German immigrants first brewed the pints in and around the Ohio River.
Massive tunnels were carved in the city and into the adjacent hills to age the lagers. Cincinnati was full of breweries, beer gardens, and saloons.
However, the culture and number of Cincinnati brew pubs were affected by the Prohibition era. Nevertheless, after the law was lifted, the city regained its lost glory, and a new craft beer movement emerged.
| | | |
| --- | --- | --- |
| Cincinnati Beer Breweries | Number of active beers | ABV (Lowest-Highest) |
| Rhinegeist Brewery | 88 | 3.7 – 15.1 percent |
| Urban Artifact | 78 | 4.3 – 15 percent |
| MadTree Brewing Company | 108 | 0.5 – 12.5 percent |
| Braxton Brewing Company | 128 | 0 – 19 percent |
| Bad Tom Smith Brewing | 19 | 4.6 – 11.9 percent |
| Listermann Brewing Company | 126 | 4.2 – 16.8 percent |
| Fifty West Brewery | 41 | 3.8 – 14 percent |
| Fibonacci Brewing Co. | 21 | 4 – 14.8 percent |
| Taft Ale House | 35 | 4.3 – 14 percent |
| The Woodburn Brewery | 5 | 4 – 7.5 percent |
| Fretboard Brewing Company | 37 | 0 – 11.5 percent |
| Brink Brewing Company | 27 | 4.6 – 12.5 percent |
| Sonder Brewing | 69 | 3.5 – 14 percent |
| Third Eye Brewing | 38 | 5 – 12.3 percent |
| Big Ash Brewing | 40 | 4.3 – 9.6 percent |
Best Breweries in Cincinnati
Cincinnati has a wide array of breweries to choose from. Let's learn about some of the most happening Cincinnati local breweries that set a massive beer momentum:
Rhinegeist Brewery
– Location
1910 Elm Street, Cincinnati
– Highlights
Rooftop bar
Games arcade
Kids friendly
Free parking
ADA compliant
Private events
Located in the 'Over the Rhine' neighborhood, the 25,000 square feet taproom and production facility are built over another brewing bottling plant of the 1890s called the Christian Moerlein Brewing.
The Rhinegeist brewery started its operation in 2013. With spacious interiors and rooftop seating, you can enjoy the skyline view while sipping unique beers or chill with friends playing games or brain teasers.
Considered the hippest beer brand in the country by Forbes in 2017, the brewery sells kegs, growlers, and cans in their taproom merch store. The craft brewery pays tribute to its original German population by creating fantastic and inventive beers/ciders. The beerhouse conducts standard facility tours on weekends and serves food from OTR Chili, located right downstairs.
Visiting tip: Dogs are not allowed inside the premises. Visitors can bring outside food.
– Must-try Beers
Cougar, a light blonde ale
Bubbles Rosé Ale
The Truth dry IPA
Cheetah Lager
Dad Holiday Ale
Urban Artifact
– Location
1662 Blue Rock Street, Cincinnati
– Highlights
Courtyard seating with lighting
Live music
Outside food menu
Games near the entrance.
Located in the old church gymnasium building just behind the historic St Patrick's church in Northside Cincinnati, the brewery opened its door to the public in 2015. If you are someone who loves fruited and sour beers on tap or a facility with a full bar menu, and live music, then Urban Artifact should be your next stop.
This brewery downtown Cincinnati has substantial indoor and outdoor seating with classical architecture that is further enhanced by the collocation of cartoon dinosaurs. They also have live music almost every night. The historic ambiance and specialization in the tart, wild beers & others (fruited seltzers in early 2021) make Urban artifact a unique place to chill out.
– Must-try Beers
The Gadget (sour ale)
The Key Punch
Pinwheel (fruit beer)
MadTree Brewing Company
– Location
3301 Madison Rd, Cincinnati
– Highlights
Snacks and pizza
Friendly atmosphere
Paid tours
Pet-friendly
Founded in 2013, Mad Tree Brewing Company is a popular local craft brewery hotspot, where one can sling delicious beer with a pizza inside the brewery's in-house café- called "Catch a Fire." The brewhouse has a very welcoming and warm environment with a spacious taproom.
The massive beer garden is a perfect place to spend summer evenings, TV viewing and playing a few games of corn holes. This was the first craft brewery in Cincinnati and Ohio to put its beer in cans. They also serve core and seasonal draft beer in kegs.
– Must-try Beers
Happy Amber
Lift Kölsch
Psychopathy IPA
Rubus Cacao Chocolate Raspberry Stout
Braxton Brewing Company
– Location
27 W 7th St, Covington & 331 E 13th St, Cincinnati
– Highlights
Rooftop sitting
Music
Spacious indoor sitting
Branding: Built with funds collected through crowd-funding, this brewery created the area's first barrel-aging brewery and taproom. Located just across the river, the brewery was conceptualized in a garage by a sixteen-year-old boy. Today the brewing company has multiple locations, including a barrelhouse. Braxton is well reputed among all the top Cincinnati breweries.
Its rooftop is gorgeously designed and even has faux grass (that transforms into an igloo bar in winters). The entire place has been groomed with leather couches, plenty of space, and great beers. Their brewhouse in Covington is the most popular location. The recently opened Braxton location in Cincinnati can accommodate and entertain big groups.
– Must-try beers
Storm
Golden Cream Ale
Garage Beer lager
Revamp IPA
Storm golden cream ale
Bad Tom Smith Brewing
– Location
5900 Madison Road, Cincinnati, OH 45227
– Highlights
Group seating
Variety of games
Full bar menu
Free popcorn and peanuts with beverages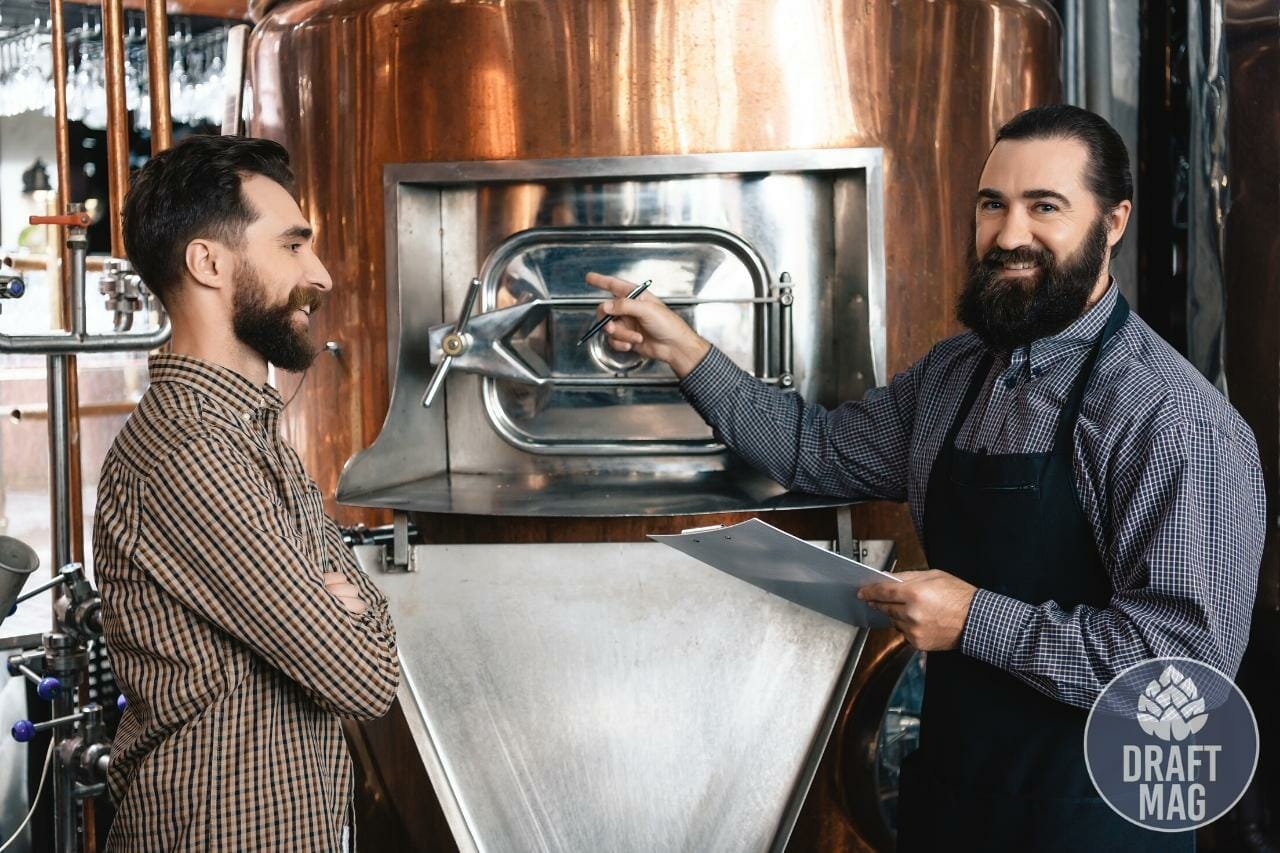 Regarded as one of the best breweries in Cincinnati, Bad Tom Smith Brewing serves some delicious beers. The taproom started its operation in March of 2013 by head brewers Sean Smith, Greg Brown, and Charles Boucher. The building was refurbished with its Stout 2-barrel brewing systems, people, and products in 2017.
The newly made taproom seats over 100 people with a bar seating of 20. The facility serves 18 beer-on-taps (all its beers are thematically named) with an entire portfolio of pints, including seasonal, single batch, and collaboration brews.
The brewery also has bourbons, cocktails, wine, and other spirits in its catalog. The hotspot also serves excellent food pairing, including classic Bavarian Pretzels, snack mixes, and peanuts.
– Must-try Beers
Bad Tom Brown
The Fink Red Rye
The Breathitt County Blonde.
Jailbreak Churro, a Brown ale
Listermann Brewing Company
– Location
1621 Dana Ave, Cincinnati
– Highlights
Family-owned brewery
"Wine Wednesdays"
Purchase kits to brew your version of its recipes.
Founder Dan Listermann started the brewery in 2008 and has created award-winning beers since its inception. The taproom is expansive, fresh, and a great place to hang out. Their collaboration with craft brewing giants such as Anaheim, Chicago-based Mikerphone, and California-based Bottle Logic helps them release superb editions of beers
The brewery is rated excellent by both wine lovers and beer lovers alike. All the beers served here are edgy and flavorful, ranging from dark beers to experimental New England IPAs, particularly stouts. Moreover, they sell kits to home brewers allowing them to make their creations.
– Must-try Beers
Nutcase Peanut Butter Porter
Triple-Digit Series
Chickwow Brown Ale
Team Fiona NE IPA
Fifty West Brewery
– Location
7668 Route 50, Cincinnati
– Highlights
Brewpub
outdoor sports-volleyball courts
Canoeing
Cycling
Kayaking
Fast-casual restaurant with a beer garden
This is the ultimate destination for a beer enthusiast who loves outdoor activities. The facility is a microbrewery with a full restaurant. Outside the production facility, one may come across six sand volleyball courts.
If you love water sports, there is Fifty West Canoe and Kayak portage. Placed right next to the Miami Scenic River Trail, you can also enjoy biking (you have a bike rental facility). The brewpub also has an outdoor grill to get a burger and a few other appetizers selections. One can enjoy a fantastic beer selection, atmosphere, space, and places with friends and family.
– Must-try Beers
The Autostrada IPA
Vagabond
Coffee Please Stout
Doom Pedal Witbier
Fibonacci Brewing Co.
– Location
1445 Compton Road, Cincinnati.
– Highlights
On-site urban farm
Outdoor beer garden
Airbnb rental
Wines for the non-beer drinker
Located in Mt. Healthy, Ohio, Fibonacci Brewing Company opened in 2015. The nano-brewery creates non-traditional and hybrid beer styles with fresh, local ingredients. Fibonacci Brewing aims to prioritize local materials in its brew recipes. They acquire ingredients through local partnerships, on-site growing, and a monthly farmer's market.
In addition to the above, the facility has an expanded urban farm, beer garden, and on-site Airbnb. Hence one can enjoy the beers throughout the day, visit farms and local markets, and plan to stay overnight.
– Must-try Beers
The Tollhouse
Pride of the Valley (a wheat ale)
Mulberry Grove (sour ale)
Earth Daisy
Taft Ale House
– Location
1429 Race St, Cincinnati
– Highlights
Restaurant
Monumental setup
A historic feel
A famous downtown OTR Cincinnati brewery, Taft Ale House, is housed in a former church (St. Paul's Evangelical Church) with multiple levels of seating. The brewery opened in 2015. The founders spent an exhaustive $9.6 million to restore the historic site.
This award-winning brewery with 10+ brewed in-house craft beers on tap has been known for pouring fresh, flavorful beverages with decent charges since its inception. The brand has multiple outlets in Cincinnati – one is the bar-Taft's Ale House and another is a restaurant that includes Taft's Brewporium. Taft's Ale House has a full food menu to compliment the line-up of the pint.
Visiting tip: Metered parking is available down Race St from Liberty St.
– Must-try Beers
Gavel Banger IPA,
Mooly Wooly,
Dunkel, and
Nellie's Key Lime Caribbean Ale,
Verdict No. 6
The Woodburn Brewery
– Location
2800 Woodburn Ave, Cincinnati
– Highlights
Beautiful lighting
Flights available
Food truck
Dog-friendly
Founded in the summer of 2016, Woodburn brewery has a wide-eyed selection of craft beers. Founders Chris Mitchell and Dennis Chacon converted a former movie theater into a delightful taproom. From an aesthetically-pleasing look with beautiful lighting and brick walls to a laid-back environment, it is a spot any beer fan is going to drop by while they're in Cincinnati.
The facility offers 24 different craft beers on tap with a recently restored L-shaped layout taproom. You can order from various pale ales, sour beers, chocolate stouts, Belgian Wheat, Cedar IPAs, seltzers, spirits, and cocktails. There is ample seating, and the brewhouse has a provision for an outdoor patio located at the back of the brewery.
– Must-try Beers
The Breakfast Porter
Chocolate Cherry Stout
Han Solo Blonde Ale
Pineapple Saison
Fretboard Brewing Company
– Location
5800 Creek Rd, Cincinnati, Ohio
– Highlights
Live Music and Events
Child-friendly
Spacious indoor and outdoor seating
Wine for non-beer drinkers
Fretboard Brewing Company, located at Creek Road was opened back at the end of 2017. It is the lovechild of musicians Jim Klosterman, Bradley Plank, and Joe Sierra who have a strong passion for craft beers. It is a music-themed brewery that specializes in craft beer, spirits, and similar alcoholic beverages. Furthermore, it is one of the brew pubs Cincinnati Ohio that extend brews on display for beer enthusiasts.
The facility has spacious indoor and outdoor seating. The first floor is lively and energetic, whereas the second floor is quieter and available to make reservations. The award-winning brewery extends 37 in-house active craft beers on tap. The most sought-after pints are Brut IPA Bootsy, Vlad Pilsner, Crazy Train, etc. Overall, it is a good hangout spot with great beers and decent food at reasonable prices.
– Must-try Beers
Bootsy
Drummer Boy
Fugee Breakfast Brown Ale
Improv
Nati Dread – Bourbon Barrel-Aged
Brink Brewing Company
– Location
5905 Hamilton Ave, Cincinnati, Ohio
– Highlights
Family business
Award-winning brews
Intimate taproom
Food trucks on weekends
Live music on Friday nights
Brink Brewing is housed at 5905 Hamilton Avenue. The small brewery was opened in early 2017. The facility has won a two-time GABF (Great American Beer Festival) as the 'best small brewery of the year' award. The nationally recognized brewery extends an extensive range of crafted beer styles in a comfortable, welcoming, and intimate taproom ambiance.
The brewery features both indoor and outdoor seating along with brewery tours. The taproom is designed exclusively for community gatherings. It has a long community table to host over 20 people at a time. There are other seating and entertainment options such as a giant scrabble board. The brewery keeps rotating its on-tap beers and includes styles such as IPAs, stouts, ales, and lagers.
– Must-try Beers
Hold the Reins
Riddled with Hops IPA
Chocolate Milkshake IPA
Moozie
On the Brink
Sonder Brewing
– Location
8584 Duke Blvd, Mason, Ohio
– Highlights
Family-friendly
Outdoor Patio
Spacious Taproom
German Brews
In-house food
Sonder Brewing is about 30 minutes northeast of Cincinnati and is located at 8584 Duke Blvd in Mason. It is a 15,200 square foot brewery with a spacious 2,000 square ft taproom space. The impressive lineup of beer is a testament to the Head brewer Chase Legler 20 yrs brewing experience.
This brewery features a beer garden and a spacious family-friendly taproom. The outdoor patios are perfect for large groups. Listed among the top conventional suburban breweries, it focuses on German brews, including Bohemian Lager, Kolsch, Pilsner, Hefeweizen, Zwicker, and more. You can pair the brews with a delicious hand-made selection of food items and bar bites.
– Must-try Beers
You Betcha! – NIPA
Kato
Imperial Otto
Blanc
Bird Watcher
Third Eye Brewing
– Location
11276 Chester Rd, Sharonville, Ohio
– Highlights
Outdoor Patios
Private Events
Full Kitchen
Non-Alcoholic Beverages
Located in Chester Road, Sharonville, this is the first brewery in the area. This microbrewery Cincinnati has an open taproom with ample outdoor space, including a covered patio. You can relax and chill with your friends in a casual yet inspiring local setting.
The brews range from trendy IPAs to European style lagers such as Higher Purpose (a Cream stout) and a Strong Scottish Ale Higher Consciousness. Beyond beers, the brewery also offers hand-crafted beverages for non-beer drinkers. A full kitchen serves some of the delicious foods that perfectly pair with their brews. The taproom is available for hosting private events and meetings.
– Must-try Beers
Nirvana or Bust
Cosmic Clash
Third Eye P.A
Higher Purpose
Big Ash Brewing
– Location
5230 Beechmont Ave, Cincinnati, OH
– Highlights
28 self-serve beer and wine taps
Live events
Pets friendly
Spacious outdoor patio area with a stage
What started as an "A Fraternal Craft Brew Co-op" between friends back in 2011, turned into a fully functioning brewery and taproom with a range of self-serve beers in 2019. The brewery extends several award-winning beers like Backbeat Coffee Blonde, Porter's Porter, and Vanilla Cream Ale.
Cincinnati's first 28 self-serve wine, beer, and hard seltzer taps offer a live music venue with a rentable party room. The place extends the amazing combination of small-batch spirits or cocktails with custom pizzas and salads. In addition, the spacious outdoor covered pet-friendly patio is open year-round for beer enthusiasts.
– Must-try Beers
Backbeat
Oktoberfest
Wooden Ship
Goat Rope
FAQ
Is Cincinnati the beer capital of the world?
No, Cincinnati is not considered the beer capital of the world. While it has a rich brewing history, other cities such as Munich and Portland are more well-known for their beer culture.
What is the oldest brewery in Cincinnati?
The oldest brewery in Cincinnati is Christian Moerlein Brewing Company, which was founded in 1853.
Are there locally sourced farm breweries in Cincinnati?
Yes, there are several locally sourced farm breweries in Cincinnati, including Fibonacci Brewing Company and Brink Brewing Co. These breweries prioritize using local ingredients in their beer-making process.
Endnote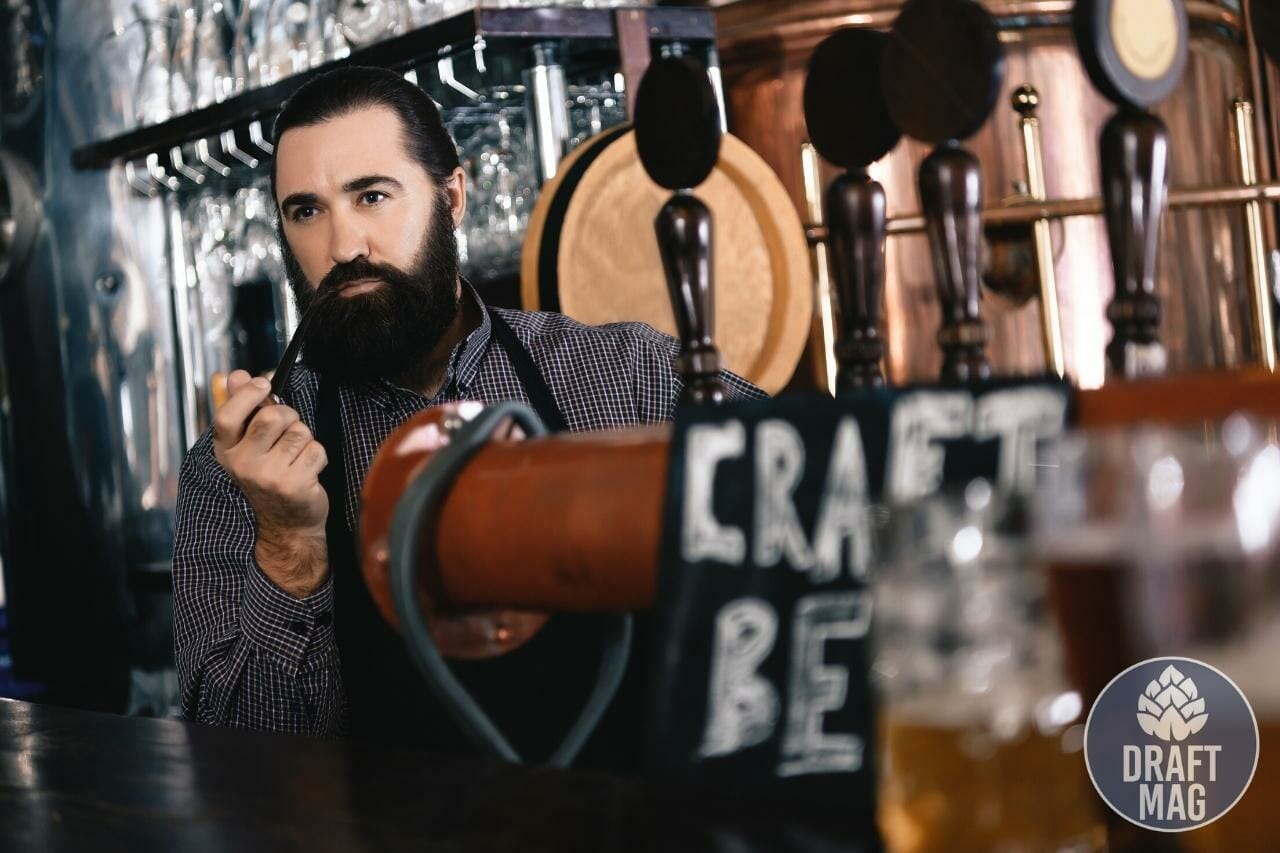 Cincinnati is quickly returning to its roots as the nation's beer capital. With dozens of breweries making waves every year, the queen city sees the rebirth of hops and foams.
The beer town hosts local craft breweries that take inspiration from Cincinnati's hop-filled history.
Fifty West Brewery should be your go-to place if you love outdoor activities.
If you seek a weekend getaway, book an Airbnb at Fibonacci Brewing Co. and enjoy their beautiful beer garden.
Visit the Braxton Brewing Company for a rooftop beer experience.
The brewhouses range from a few taps to large storerooms that serve masses of beer enthusiasts. Moreover, most breweries in Cincinnati are family-friendly joints offering food options, non-alcoholic beverages, and exciting mental and physical events. Thus you can bet your Sundays will be nicely arranged.