Breweries in Anaheim – Places To Enjoy Some German-influenced Beers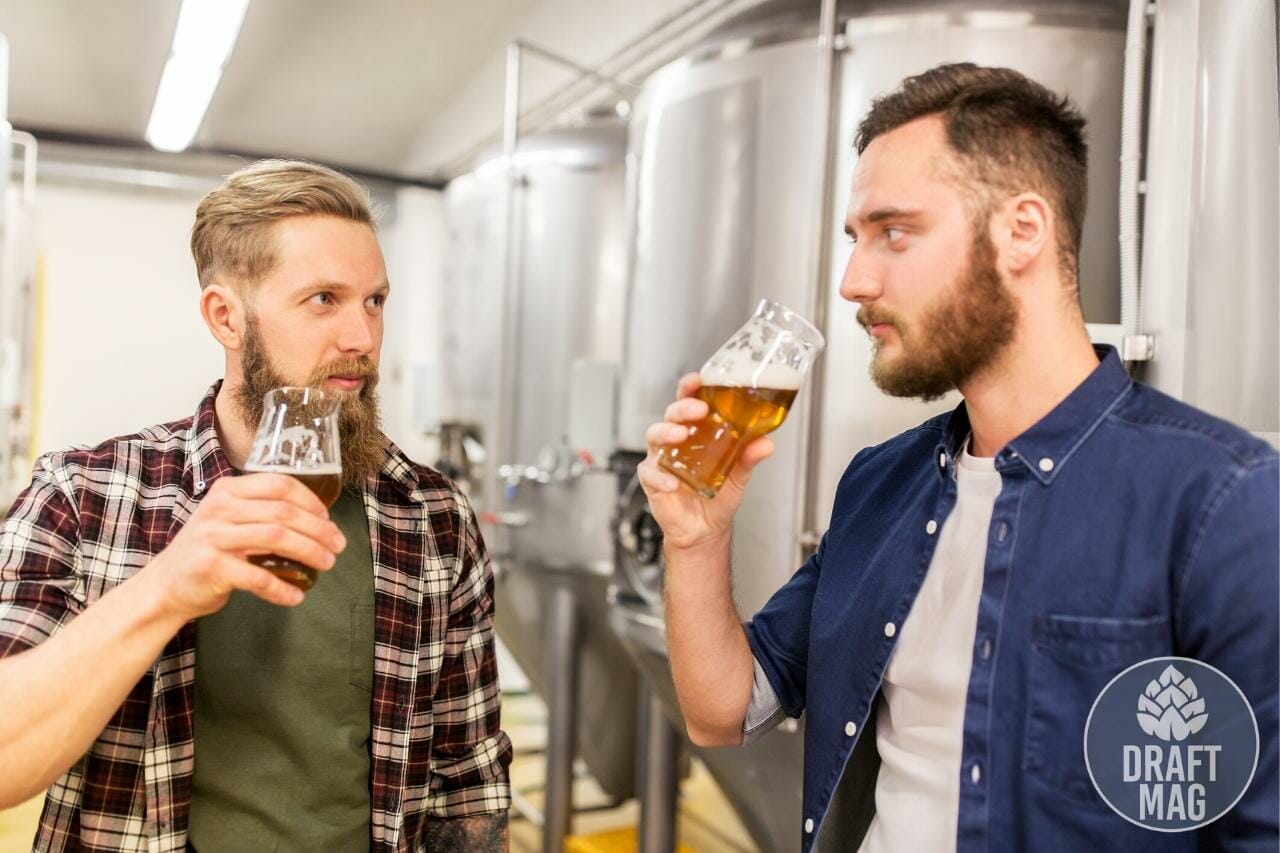 Breweries in Anaheim take inspiration from the original German heritage and the exquisite art of craft beer making.
The breweries of Anaheim have become major shapers of the craft beer movement in America. This city now has one of the fastest-growing craft beer industries.
They now have the most number of breweries in the whole of Orange County due to the rise of their dynamic breweries, exclusive flavors, and great taprooms. Read on to know what makes breweries in Anaheim unique and their influence on the craft beer market.
| | | |
| --- | --- | --- |
| Anaheim Beer Breweries | Number of Active Beers | ABV (Lowest to Highest) |
| The Bruery | 186 | 4.6 – 20.6 percent |
| Noble Ale Works | 24 | 3.5 – 8.8 percent |
| All American Brew Works | 2 | 6.9 percent |
| Golden Road Brewing | 50 | 3.2 – 9 percent |
| Ballast Point | 72 | 3.8 – 12.8 percent |
| Karl Strauss Brewing Company | 30 | 4 – 10.5 percent |
| Brewheim | 5 | 7 – 12.1 percent |
| Unsung Brewing Company | 9 | 4.5 – 8.4 percent |
| Modern Times Beer – Leisuretown | 52 | 4.8 – 14.1 percent |
| Dueling Ducks Brewing Co. | 14 | 8 – 4.9  percent |
| Bottle Logic Brewing | 155 | 4.8 – 16.2 percent |
Best Breweries in Anaheim
The Bruery
– Location
1174 N Grove St, Anaheim
– Highlights
Host events
Virtual happy hours
Delivery available
Beer club
Exclusive
Membership
30 taps
Outdoor sitting
Food truck
This Anaheim brewing company started as a passion project for Patrick Rue. The brewery was inspired by the founders' thirst for learning new things about their favorite beverage – beer. He soon realized that beer is not necessarily supposed to be only restricted within the conventional norms. He started making bold moves and experimented with flavors and ingredients to create unique beers.
He slowly took this passion ahead, met with many veteran craft brewers from across the world, and set up a full-blown brewery in Anaheim. His experiments and beautiful craft beer creations, along with his team, soon earned him the prestigious title of Master Cicerone.
The head brewmaster Jeremy Grinkey believes that a good beer is all about its great taste and not the style. The brewers believe in focusing on the right choice of ingredients. They want their beers to bring people together as a community, initiate conversations and be great beverages too.
– Brews You Can't Miss
Bakery Banana Nut Muffin – Imperial Pastry Stout
Bruesicle Mango Charms – Smoothie Style Ale
New Beer Who Dis? – Double Dry-Hopped Lazy IPA
Noble Ale Works
– Location
1621 Sinclair St, Anaheim
– Highlights
Beer to go
Food truck
Tasting room
Hosts events
The Noble Ale Works has an entertaining way of putting forth their love for beers and brewing craft beer. They established their foundation in 2009 and opened shop in 2011, and have been serving some happy customers for over a decade now.
Due to high public demand, they have now done a two-fold expansion of their production. The Noble Ale founders insist that visitors park their vehicles at their shop for free, buy a few beers and catch their favorite baseball match at the international baseball stadium nearby.
From a strong dark stout to a light pale ale and some exotic fruit-infused beers, they have around 24 different craft beers on the tap at any time of the year. They also keep coming up with seasonal exclusives and limited edition stuff that you can catch depending on your time of visit.
This brewery encourages customers to enjoy their beers inside the tasting room and take away some of the best brews in noble cans or crowlers. You can also pre-order from their website if you wish to get the beers on the go.
– Brews You Can't Miss
Dankivore Hazy IPA
Naughty Sauce
Cobra Pants
Earl's Grey Dinghy – Bitter English
Equinox Showers – IPA Imperial.
All American Brew Works
– Location
5120 E La Palma Ave Unit 103, Anaheim
– Highlights
Veteran owned
Taproom
Hosts events
In-door food
Garage brewing
Great hop selection
This place is a passion project of a US Navy veteran who wants to honor his days in the field through his beer works. This family and friends-owned business is run out of a garage.
It started as a passion project when the founder wanted to recognize the art of authentic American beer making and share it with the local community of Anaheim. They want to provide their customers with the best patriotic American style lagers and have been doing that with the finest quality hops collected from across the nation.
They make beer inspired by old-school beers coupled with new-age techniques like the West Coast hop method, barrel aging, and brewing. They use exclusive hops like Mosaic, Amarillo, Centennial, Madarina Bavaria, Independence Hops, and many more, which helps them stay on top of their hop game. The brewmasters know their hops quite well and have managed to find the best balance between a smooth lager with just the right hit of the bitter hop.
– Brews You Can't Miss
Renegade Warrior – IPA – American
Storm The Beach – American Red Ale
Golden Road Brewing
– Location
2210 E Orangewood Ave, Anaheim
– Highlights
Host events
Conducts tours
Indoor sitting
Eco-friendly
Recycles plastic
Golden Road Brewing is all about community building and promoting the authentic flavors of California. They have taken inspiration from the state to make their Mango Cart Wheat Ale, Wolf Pup Session IPA, Point the Way IPA, Get Up Offa That Brown, and Golden Road Hefeweizen year-round menu options. They also use many local and seasonal experimental ingredients to make limited edition and seasonal brews that have become quite popular with the community.
Within a few years, they bought a bigger production unit, started packaging their beer for longer shelf life, and increased their customer base. In 2015 they partnered up with big beer brand Anheuser-Busch to take some of their beer national. They started an even bigger brewery and started to ship and sell some of their beer nationwide. The brewery produces a minimum of 80 flavors in a year, many of them being around for years, including some exclusives.
– Brews You Can't Miss
Mango Cart & Melon Cart
Wolf Among Weeds IPA
Golden State Cerveza
Get Up Offa That Brown
Point The Way IPA
Ballast Point
– Location
1540 Disneyland Dr #201, Anaheim
– Highlights
Team of homebrewers
Tasting rooms
Home-brewing class
Hosts events
Quirky merchandise
Artwork sale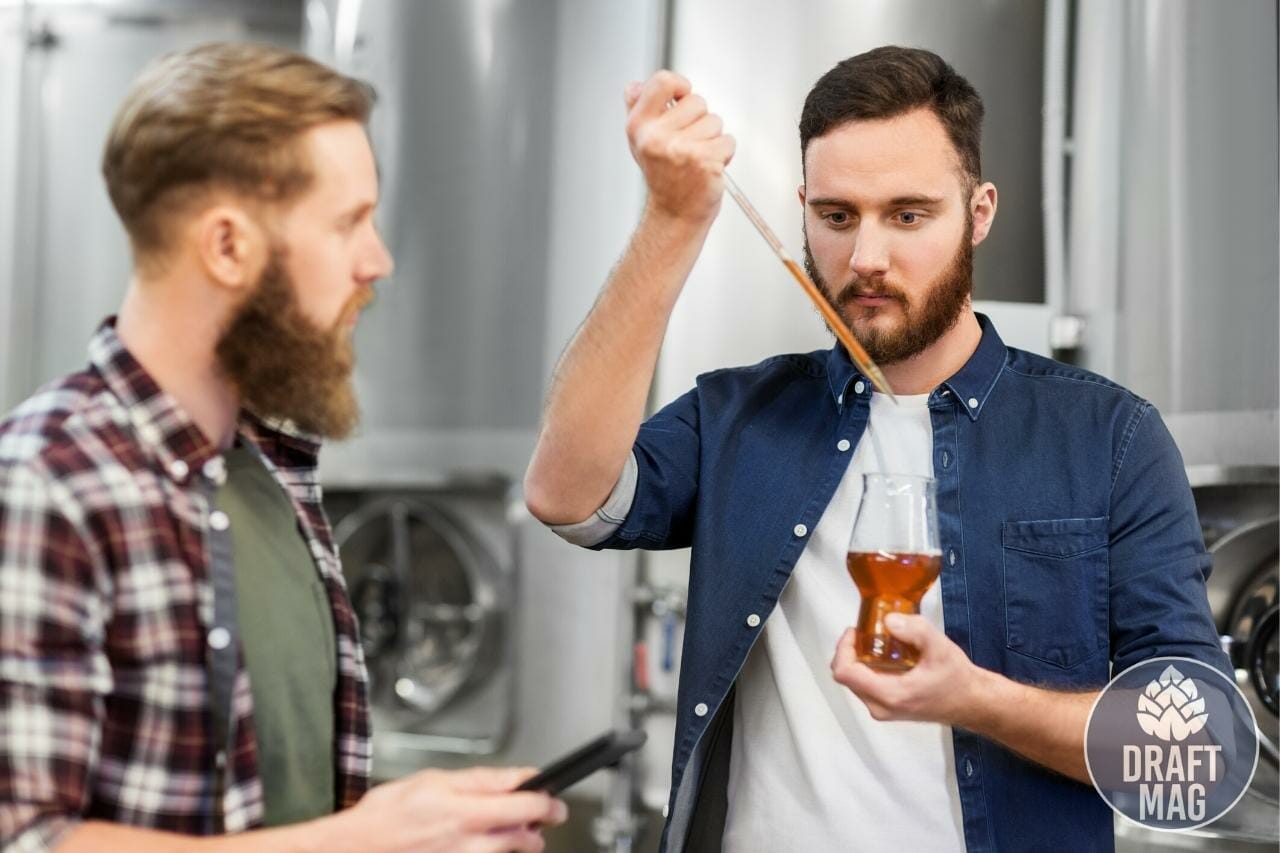 The Ballast Point brewery has been dedicated to the craft of beer brewing for the past 25 years. They started with a small unit in San Diego way back in 1996 and later expanded and opened a shop in Anaheim. They have added hop to their porter, used four different malts in their amber ale, and even won medals and awards for their Sculpin IPA.
This brewery sure does know how to add its own little special touch to every beer they brew on their premises.
Until 2006, they used to hand paint every beer bottle label they produced. To date, each of their beer labels is very carefully restored and made by artist Paul Elder. Back in time, he was just a regular at the pub and joined hands with the team to hand-sketch their labels for many years to come.
When production increased, they eventually had to digitize their art, but Paul has forever been their artist. As a recognition of their great beer and story-filled artwork, they were crowned the winners of "Champion Small Brewery" in 2010 at the World Beer Cup competition.
– Brews You Can't Miss
Wee Gus – Hoppy Lager
Grapefruit Sculpin – IPA
Passing Haze
Fathom IPA
Manta Ray Double IPA
Karl Strauss Brewing Company
– Location
2390 E Orangewood Ave #100, Anaheim
– Highlights
Growler takeaways
Tasting room
Hosts events
Great merchandise
Collaborations
Award-winning beers
Karl M. Strauss started his brewing company in 1989 along with his friends Chris Cramer and Matt Rattner. They first set up shop in San Diego to live his passion of brewing. Karl Stauss has won over 121 medals and multiple awards for his unique brewed beers. His masterpiece beer, Red Trolley Ale, is one craft beer that is the most award-winning beer globally.
Original brewmaster Karl Strauss proudly carries this feather of honor on his hat and has taken inspiration from it to create many more such masterpieces. From a strong and intensely hopped Double IPA to a light ale, they have it all under the same roof.
They use hops like Glacier, Willamette, Columbus, Chinook, Simcoe, Idaho 7, Citra, and many more to brew some hop-infused flavors. They have even managed to win two prestigious titles of Mid-Size Brewing Company and Mid-Size Brewer of the Year in the year 2009 at the Great American Beer Festival.
– Brews You Can't Miss
Red Trolley Ale
Sundrops Hazy IPA
Wreck Alley Imperial Stout
Peanut Butter Cup Porter
Queen of Tarts – Barrel Aged.
Brewheim
– Location
1931 E Wright Cir, Anaheim
– Highlights
Exotic fruit-infused beers
Hosts private events
Cans to go
Great merchandise
Live events
Food trucks on Sundays
They are a family of homebrewers passionate about their beer. They never fail to experiment with their craft beer and forever surprise their customers with their innovative new creations. Heim means home in the local language. The owners want the visitors to feel at home with every sip they take.
The owners and brewmasters at Brewheim believe that beer is all about the community and the stories that brew over pints of beer at their tables. They use the finest of ingredients to develop these dynamic craft beer recipes. Their family experiments constantly and develops new beers for you to enjoy on your next weekend trip.
– Brews You Can't Miss
Taco Truck Hard Seltzer
Rasberry Rain – Blonde Ale
Peanut Butter and Jelly – Golden Ale
Malt Forward – Red Ale
Hoppy and Aromatic – Gaia IPA
Unsung Brewing Company
– Location
500 S Anaheim Blvd, Anaheim, CA 92805
– Highlights
Quirky merchandise
Ships beers
Tasting room with a view
Mutant ales
Locally sourced ingredients
This is an award-winning independent brewery which is super-hero and comic book-themed. They specialize in craft IPAs and lagers alike. They are located very close to Disneyland which is a major crowd-puller for their business. Their mutant ales are a very innovative discovery and make them stand out among other breweries.
– Brews You Can't Miss
Naturia – IPA Imperial
Propeller Head – Red Ale
Buzzman – Cream Ale
Modern Times Beer – Leisuretown
– Location
549 S Anaheim Blvd, Anaheim, CA 92805
– Highlights
Swimming club
Cafe
Beer to go
More than 70 taps
33,000-square-foot party-cruiser
Dogs allowed
Outdoor sitting/fine cuisine
The Leisuretown brewery owns a 33,000 production unit, that also houses a garden for customers. They have 70 active taps in their taproom with a beer menu rotating year-round. They also have a great in-house food menu to make your beer drinking experience more wholesome.
– Brews You Can't Miss
Modern Times – Hoppy Tropical Pale Ale
West Coast IPA – Citra and Galaxy Hops
West Coast – Sparkle Wolf with El Dorado and Mosaic hops
Dueling Ducks Brewing Co.
– Location
3150 E La Palma Ave Suite G, Anaheim, CA 92806
– Highlights
Award-winning beers
In-house food trucks
750-square-foot tasting room
Beer games
Kegs and cans for off-site sales
Good merchandise
Hosts events
All the beers at this brewery are locally produced, some of which are award-winning which is a major crowd puller. This is a family-owned business and has been active for the past five years. They have a 750-square-foot tasting room which can be booked by people for private parties. They are located on the La Palma trail, making it easy to access.
– Brews You Can't Miss
Hard To Name – Hoppy Lager w/ Citra
Motueka and Cascade
In the Beginning Hefe Hefeweizen
Play Through Amber Lager – Amber
Bottle Logic Brewing
– Location
1072 N Armando St, Anaheim, CA 92806
– Highlights
Beer to go
Digital gift cards available
Rotating menu
Great merchandise
Tasting room
Pop-up food trucks
Event nights
New bottle release events
Their tasting room has a detailed science-inspired decor and has a whole range of experimental draft beers. They also have a huge shaded patio to help all customers follow COVID protocols during their visit. They also have rotating food truck options.
Some of their rotating beers are brewed fresh and change daily. They are brewed exclusively and in small quantities. That is why the brewers insist that you visit early to not miss out on any of the brews.
– Brews You Can't Miss
Retrograde Orbit Lager – IPL
Mirror Lair Pale Ale – American
Tart Is What We Aim For Sour – Fruited Berliner Weisse.
German Influence: The Roots
The craft beer scene started in Anaheim before any other city in the US could even think about it. The breweries near Anaheim were first established by German settlers. They started by brewing and selling some very authentic German beers.
This long-standing history and interaction with craft beer have always provided Anaheim with an edge in making its mark in the craft beer scene in the USA. The city now has more than 24 breweries, with some of the oldest and unique ones being located on the La Palma Beer Trail.
The significant German influence on Anaheim's traditional techniques, flavors, and ambiance tells quite a few stories. The place has become popular due to its exclusive and unique craft beer scene that is no longer bound to local customers
Brewery Visit Plan
Anaheim breweries are working together with the city's locals to up their craft of brewing beer. The La Palma Beer Trail forms the basic structure of the Anaheim beer scene. Most of the breweries in the city are clustered in this area and are within walking distance from each other.
The city has many options for visitors to enlist in guided tours through the beer trail. You can also do your own research and drive your car to explore as you go. However, a guided tour plan is ideal if you are interested in the local history of German influence and the origins of the locals carrying these stories around in the form of informal tales.
You can even indulge in some physical activity by hopping from one brewery to another on your feet as you enjoy basking in the California sun.
What better way to shed a few calories of those beers than walking it off between pubs? 
FAQ
Are all beers brewed in Anaheim German?
No, not all beers brewed in Anaheim are German. There are several breweries in Anaheim that brew different styles of beer.
Does Anaheim have outdoor breweries?
Yes, Anaheim has several outdoor breweries where you can enjoy beer in a relaxed, outdoor setting.
Is Anaheim known for craft beers?
Yes, Anaheim is known for its craft beers. The city has a thriving craft beer scene, with many award-winning breweries and beer festivals.
Final Thoughts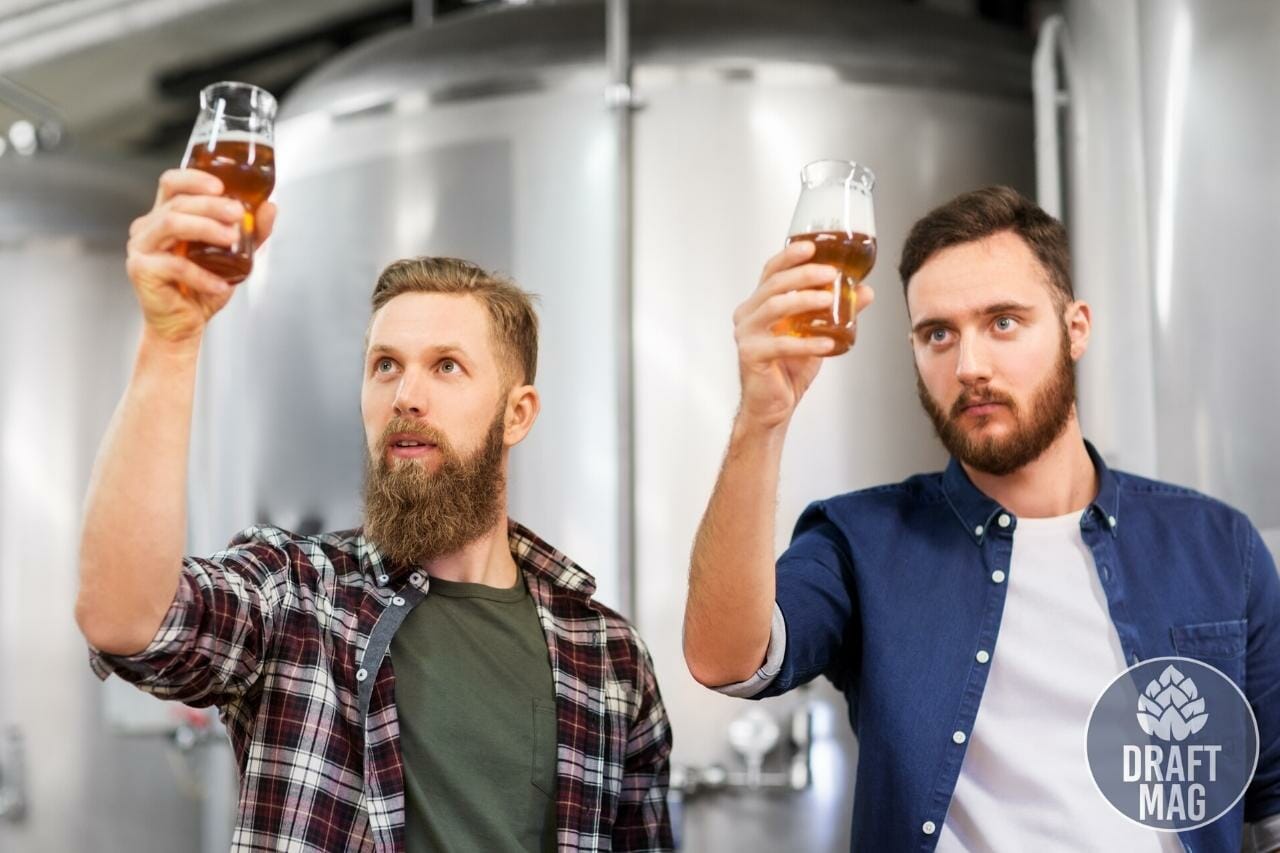 Travelers and beer lovers worldwide have started taking a keen interest in Anaheim's beers. Another influence on the booming beer market is the international tourist destination – Disneyland, within a stone-throwing distance.
Here's a highlight about the beer scene in Anaheim:
Anaheim boasts of a heavy German influence in their beer brewing traditions.
The La Palma Beer trail is the core of the craft beer scene in Anaheim.
It is very close to Disneyland, making Anaheim craft breweries a major attraction for tourists.
You can sign up for a brewery visit tour across the city to help you get a guided tour of the place.
So if you are looking to plan a weekend trip this summer, enjoy the summer sun and have a gala time with your group.