Breweries in RiNo: The Ultimate List of Must-visit Breweries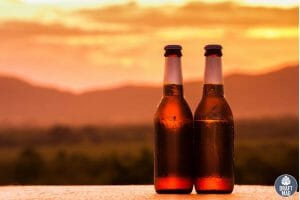 Breweries in RiNo district are known for their upbeat beers, some of them even breaking the traditional rules of beer making. Here is a list of the 18 best breweries in Denver to beat the heat this summer.
From the best brewpub and river north art to some epic Sours and Rock-themed breweries, RiNo has something for everyone. Hop on and take a beer-filled ride with us!
| | | |
| --- | --- | --- |
| Rino Breweries | Number of Active Beers | ABV (Lowest-Highest) |
| Our Mutual Friend Brewing | 17 | 4.3 – 12.6 percent |
| Black Shirt Brewing Co. | 9 | 4.8 – 15.2 percent |
| Great Divide Brewing Co. | 27 | 4.2 – 10 percent |
| Epic Brewing Co. | 28 | 4.5 – 13.6 percent |
| Paradox Beer Co. | 15 | 3.9 – 10 percent |
| Blue Moon Brewing Co. | 3 | 4 – 5.7 percent |
| Odell Brewing Company | 22 | 4.5 – 9.3 percent |
| River North Brewery | 16 | 5 -16 percent |
| Bierstadt Lagerhaus | 19 | 4.5 – 9.5 percent |
| 14er Brewing & Beer Garden | 33 | 4 – 16 percent |
| Ratio Beerworks | 5 | 4.9 – 7.5 percent |
| Denver Beer Co. | 16 | 4.8 – 7 percent |
| 10 Barrel Brewing Co. | 12 | 5 – 9 percent |
| Mockery Brewing | 13 | 4.5 – 10.3 percent |
| Woods Boss Brewing | 23 | 2.3 – 13 percent |
| Crooked Stave Taproom | 19 | 4 – 13.5 percent |
| Dead Hippie Brewing | 10 | 3.5 – 8.56 percent |
Best Breweries in RiNo To Beat the Heat This Summer
Jump right into this list of the best breweries that this Denver location has to offer!
– Our Mutual Friend Brewing Company
OMF opened in 2012 with the idea to create a community space within their 31-gallon brew system. They create beers with a sense of Denver's artistic crowd. Now they have a 10-barrel brew system and brew both traditional and experimental beers. Their beers have won many awards and silver medals.
Their Must-try Beers
The Biere Ovale is a mixed culture Foeder Saison brewed at 4.7 percent ABV. It is a delicate beer with an oaky aroma and a tart finish. The Hop Excavator is their deliciously brewed Juicy IPA with an ABV of 8.1 percent.
– Black Shirt Brewing Company
This brewery was founded in 1999 and opened to the public in 2012. The owners Karen and Jimmy Dodson were homebrewers before they owned Black Shirt. They participate in agricultural sustainability by donating spent grains to farms and animals to be fed. They call it the Foam to Farm campaign.
They also use their spent grain in making pizza dough. They have artist Sara Bowersock on board to design their pop-art and ultra-hip merchandise.
Their Must-try Beers
Their Berry Springer is a mixed fruit Sour beer at 5.4 percent ABV. It is filled with a punch of fruity notes and a well-balanced mouthfeel. Their Blue Flower Moon is an extremely strong Nitro RIS made with Monarch coffee and VT maple syrup brewed at a whopping 15.2 percent ABV. They are releasing a new blonde and an interesting IPA soon.
– Great Divide Brewing Company
They are involved in the craft beer scene since the beginning. Their mission is to produce high-quality, distinctive ales. They believe that "great minds drink alike."
This brewery is also involved in ongoing community service programs like the hunger relief and homelessness nonprofit organization and many more. They even organize charitable marathons, turkey trots and many others to create awareness for sustainability.
Their Must-try Beers
The Denver Pale Ale is their classic American take on Pale Ales brewed at 5 percent ABV. It has a toasted malt character with a slightly dry and bitter finish and is perfect for all seasons. Their Roadie Grapefruit Radler is a Shandy at 4.2 percent ABV. It is brewed using natural grapefruit puree with a burst of citrus aroma.
– Epic Brewing Company
This is one of the best, most loved breweries in Denver. Their taproom offers 25 taps at a time with a wide variety of beers and some rotating seasonal specials. However, they aren't dog-friendly.
This brewery is best known for its vibe and beer, not so much for its food though. Most of their beers are barrel-aged. The taproom has a small patio space that can be used for small events, but overall, the brewery isn't very design-focused as they focused more on the vibe of the place.
Their Must-try Beers
Their Son of a Baptist is an epic Nitro Stout brewed with double additions of coffee at 8.0 percent ABV. Their Flower Power Sour is a fruited Sour brewed at an ABV of 6.5 percent. It is a colorful blend of Belgian Blonde Ale and Oak-aged Sour Ale with a punch of passionfruit and hibiscus.
– Paradox Beer Company
They use a modern brewing process alongside ancient brewing techniques. Paradox is known for its barrel-aged and bottle-conditioned beers. The brewers have over 30 years of combined brewing experience. They believe in providing one-of-a-kind flavors to the people.
Their production facility is located in the Colorado mountains. The brewers' sample every barrel to understand if more aging is needed to bring out the best quality beers. They use vintage farmhouse brewing techniques from Belgium and France which gives their beers a natural, old-world feel.
Their Must-try Beers
The Salty Peach is a Foeder-Aged mixed culture Sour beer made with sea salt and peaches. At an ABV of 6 percent, this beer is extremely smooth and crisp. Another epic beer is the Smokin' Pineapple Unfiltered IPA made alongside Native Roots. At 6.0 percent ABV, this beer contains no TCH or CBD and is infused with jalapeno for a slight spice.
– Blue Moon Brewing Company
This brewery was born out of a love for baseball with the goal of brewing well-crafted Belgium beers with a refreshing twist. Understanding the American tastebuds, they came up with the Valencia orange-infused beer, a one-of-a-kind signature beer with subtle sweetness and light malt character. They soon started serving their beers with a slice of Valencia Orange, and this became their trademark ever since.
Their Must-try Beers
At the moment, they have three main beers available. The Moon Haze is their first Hazy beer brewed with dried oranges brewed at 5.7 percent ABV. Owing to the Mango season, Blue Moon Mango Wheat is a classic wheat beer with ripe mango flavor and a biscuit finish at 5.4 percent ABV.
– Odell Brewing Five Points Brewhouse
This is a family-owned brewery made out of pure passion and love for brewing quality beers. They run on innovation, independence and quality. They have developed beer styles and impeccable brewing techniques over the last three decades.
Their beers are brewed in their 135-barrel brewhouse. They stick to classic styles of beer but never shy away from experimenting with newer, wild recipes.
Their Must-try Beers
The 90 Shilling is their flagship Ale that was introduced in 1989. It is a smooth-bodied delicious Amber Ale with an ABV of 5.4 percent.
The Rupture is a fresh grind IPA born purely out of hop love. This beer is made with a unique grinding technique where the hops are ruptured and the oil that is released as a result gives the actual flavor to the beer. It is aromatic, bright and fresh.
– River North Brewery
It was founded in 2012 by Matt, an engineer and a homebrewer. Located on Blake Street, this brewery offers 12 beers on tap and their taproom is pet-friendly with a patio seating for small events.
They offer everything from Pilsners, Lagers, and Belgian style beers and are mostly known for their high alcohol Stouts and beers. This is one of the most loved breweries in the RiNo North art district.
Their Must-try Beers
Their Raspberry Soiree is a Kettle Sour brewed by adding raspberries to the wart. The beer has 5.5 percent ABV and is easy to pour and drink. Their Fifteener Double IPA is their strongest West Coast DIPA, which is super light on mouthfeel and has a dry, malt-forward taste even at 10 percent ABV.
– Bierstadt Lagerhaus
Unlike other breweries waiting at the drop of a coin to hop on to new trends and experimentation, this brewery focuses more on the details of brewing. It is listed as the best German craft brewery in the RiNo area, releasing some of the best Lagers and craft beer using the most authentic and traditional methods.
Their taproom has an upbeat community-style seating and they also serve a range of selected wines, ciders and cocktails.
Their Must-try Beers
Their most famous and common beers include Dunkel and Pilsners, along with two seasonal rotational beers on tap.
– 14ER Brewing & Beer Garden
Their motto was to build a good space for good people to enjoy good beer. They have a welcoming taproom and a patio area for smaller gatherings. They usually have up to 31 beers on tap along with some seasonal and experimental beers. This is the best Denver Brewery for an epic outdoor space.
Their Must-try Beers
The Denver Michelada is a pickle beer that is deliciously spiced and tastes like a dill pickle. It is their flagship beer brewed at 4 percent ABV. The Double Mt Massive IPA is yet another staff-picked flagship beer brewed at 8.3 percent ABV. It is extremely light, dry, and juicy, thanks to the hops.
– Ratio Beerworks
This one stands out for party lovers. Everything about this brewery, from the beers and the food to the taproom and the overall vibe, shouts a party atmosphere.
The taproom has a giant garage door, a large open space and a patio. The decor is full of colors and murals on the walls. It is known as a state-of-the-art microbrewery in the area.
Their Must-try Beers
Antidote is their India Pale Ale at 7.0 percent ABV. It has a bitter initial taste but an overall dry yet crisp finish. Their Repeater is an Extra pale ale at 6.1 percent ABV. This beer is very low on bitterness and has a smooth finish.
Den- ver Beer Company
This is one of the most sustainable and environmentally friendly breweries in RiNo. The beers are brewed and canned with 100 percent solar power. The entire malt is mostly sourced locally, supporting the agricultural footprint of the city. The brewery is made keeping in mind Denvers' vibe.
Their Must-try Beers
The Denver Gold Amber Lager is a year-round beer at 5.0 percent ABV. It is crisp and easy to drink and has a touch of breadiness and malt sweetness.
Their Passion Fruit Yum Yum is a Passion fruit Kolsch at 4.8 percent ABV. It is a tropical-flavored beer, a fruity vacation for citrus beer lovers. It is bright, crisp, and light with lots of real passionfruit punch.
– 10 Barrel Brewing Company
They opened in 2006 with a simple mindset to brew class-apart beer. They usually have up to 24 beers on tap, a taproom with a rooftop patio, a 10-barrel brewing system and a pub full of lively music and an upbeat atmosphere. This is one of the best RiNo breweries with food.
Their Must-try Beers
Their Cloud Mentality is a strong beer brewed at 7.0 percent ABV. It is a limited release big on juicy flavor and mild bitterness and has an overall balanced taste.
Their Apocalypse IPA is another beer at 6.8 percent ABV and is available all year round. It has the West Coast bitterness, with a light malt aroma and plenty of complex flavors.
– Mockery Brewing
Mockery believes in innovative beers that are a class apart. They are often seen to break the rules of traditional beer, making them evolve into newer, more experimental beers. They focus on bold flavors and high ABV beers but also maintain the balance and overall quality.
Their beers are perfect for chilled winter nights. The taproom has a welcoming ambiance, is low on hyped-up interiors and is more about the overall vibe.
Their Must-try Beers
Their Wolf Beer is an English Bragot brewed with wildflower honey, ginger, clove and cinnamon. It has an ABV of 10.3 percent. Another must-try is their Bourbon Barrel-aged Stout brewed using vanilla, coffee and coconut, which is brewed at 9.5 percent ABV.
– Woods Boss Brewing Company
The taproom at this brewery has a rustic and vintage feel. The ornate woodwork and a flood of natural light give you a homely vibe. They provide a variety of beer styles and have something for everyone.
Their Must-try Beers
Their Foggy Trees is an Imperial Double New England Hazy IPA brewed at 8.2 percent ABV. Their No Root No Peacock is a Blonde Ale at 5.4 percent ABV. It is crisp, refreshing and a perfect summer drink to stick by.
– Colorado Sake Company
This brewery also tops the list of best new business models in RiNo. They allow the investors to be a part of the business through an employee-empowered program. They opened in 2018 with a 14,000-square-foot property. Along with good beer, they provide Sake education by organizing brewery tours every Saturday evening.
Their traditional Japanese alcoholic beverage is made with fermenting rice and not more than 20 other breweries in the country have mastered this beverage. The brewery also has a comedy lounge for hosting free speech shows in collaboration with local and touring comedians.
Their Must-try Beers
Their Barrel-Aged traditional style Junmai Ginjo is their best Japanese brew, aged in Oak barrels for 30 days. Their OG Nigori is a classic American Style Unfiltered beer.
– Crooked Stave Denver Taproom
They are whole-hearted believers of art, and their motto is "art on the inside, art on the outside." Founded in 2010, Crooked is the brainchild of Chad Yakobson, who wrote a thesis on Brettanomyces Yeast for brewers.
Their beers are focussed on strain-specific fermentations which gives them beers the uniqueness that no one else can match. They have two taprooms, one in Fort Collins and the other in Denver.
Their Must-try Beers
The New Zealand Pilsner is a classic NZ beer brewed with New Zealand hops at 5.4 percent ABV. Their other must-try beer is the Toasted Coconut Coffee Stout made with richly toasted coconuts and coffee beans. It is brewed at 6.3 percent ABV.
– Dead Hippie Brewing
They care most about their beer quality and flavor. Their beers are usually hand-brewed in small batches and tested at regular intervals to maintain quality. Their taproom is dog friendly and they also allow outside food.
Their Must-try Beers
The Gun Barrel Golden is their Belgian-style Golden Ale brewed with refreshing hints of passion fruit, mango and pineapple. At 8.56 percent ABV, this is quite a beer.
Their Shawnee is a well-made light Pale Ale brewed to get a smooth finish on the palate. The bitterness is well balanced at 5.25 percent ABV.
Conclusion
RiNo has a different style of the brewery for everyone's needs. From flavorful beers and beer recipes that break traditional rules to classic English and Belgian-style drafts, RiNo has it all. Hop on for some epic Rino brewery tours, and here are some of the best breweries that stand out in their USPs: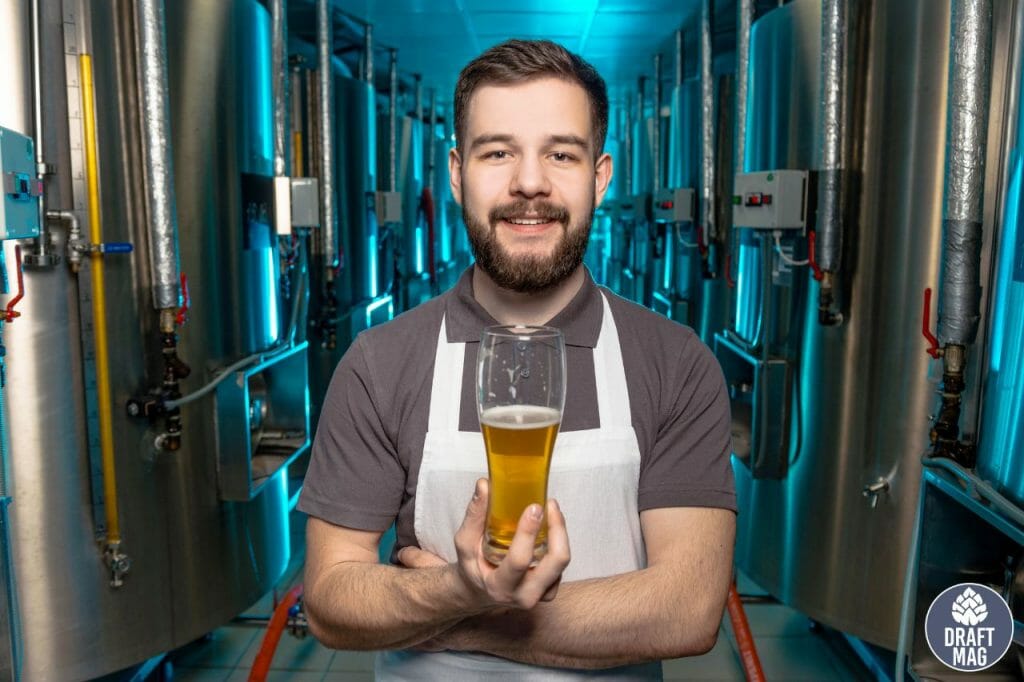 Mockery is the best RiNo brewery known for breaking stereotypical brewing rules.
Bluemoon Brewing Company- Rino is the most unique brewpub and bars in RiNo.
Blackshirt serves the best pizza alongside the best beer in town.
Epic Brewing is the best brewery in the area for uniquely brewed Sour beers.
Now that you know everything on the RiNo brewery map, which one do you like the best?