Portsmouth Breweries: Top Beer Choices in This New Hampshire City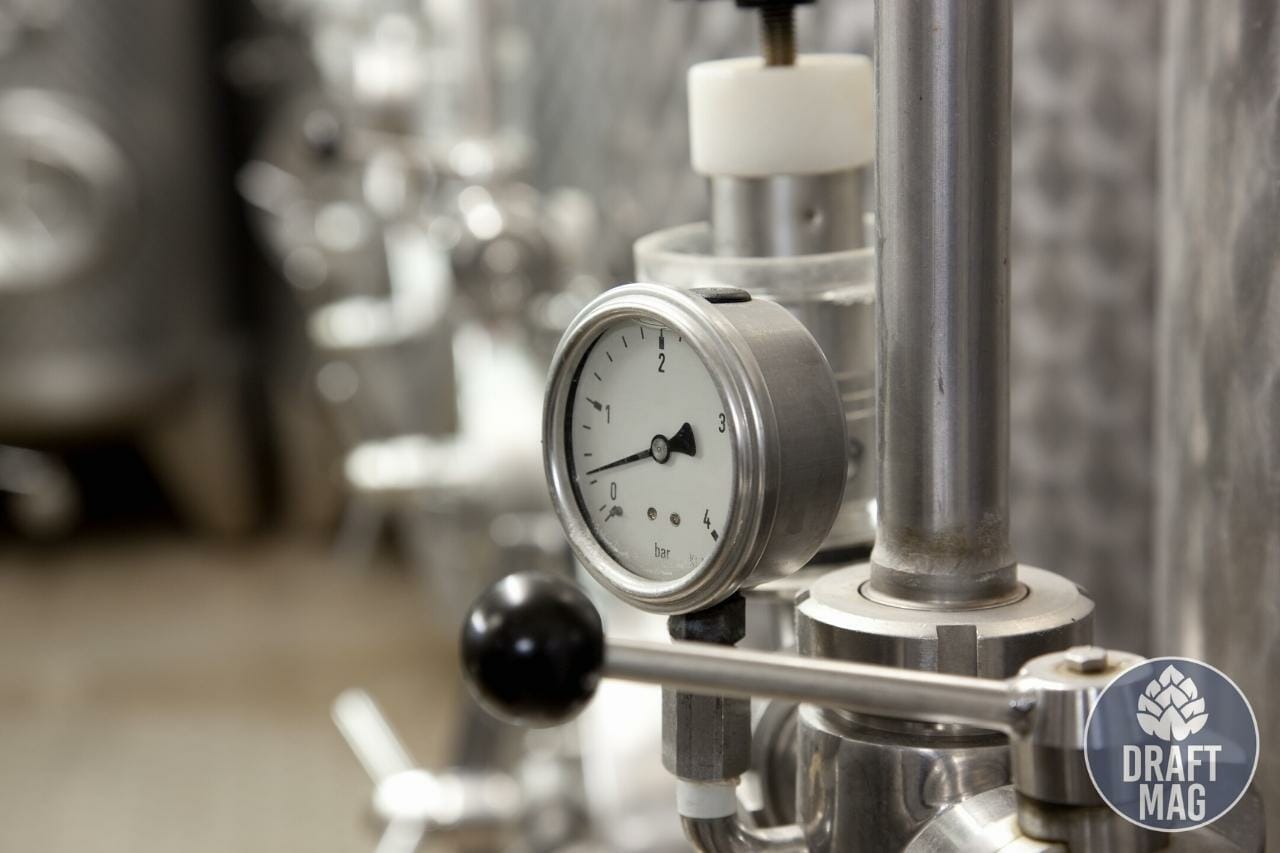 It's always a great idea to check out Portsmouth breweries whenever you're in New Hampshire, as the city is well-known for being a fantastic destination for beer lovers.
Whether you're checking out Earth Eagle Brewings, the number one on our list, or Portsmouth Brewery, the oldest in this city, there's something right for you.
Keep on reading to know more about the best breweries in Portsmouth.
| | | |
| --- | --- | --- |
| Portsmouth Breweries | Number of Active Beers | ABV Range |
| Earth Eagle Brewings | 11 | 4.5 – 9.2 percent |
| Liar's Bench Beer Company | 8 | 5.0 – 8.0 percent |
| Great Rhythm Brewing Company | 33 | 4 – 8 percent |
| Portsmouth Brewery | 9 | 4 – 9 percent |
| Throwback Brewery | 179 | 0.92 – 11.9 percent |
| Loaded Question Brewing | 12 | 4.7 – 9.1 percent |
| Smuttynose Brewing | 23 | 4.2 – 8.5 percent |
| Tributary Brewing | 9 | 4.8 – 9.4 percent |
| Stone Face Brewing | 195 | 3.7 – 10.7 percent |
| Beara Irish Brewing Co | 27 | 5.3 – 8.5 percent |
| Redhook Brewery | 6 | 5.8 – 8.7 percent |
Best Breweries in Portsmouth
When you visit Portsmouth for a beer experience, you should go for our top options. After much research, we have compiled the best breweries in the city for you. Take a look below.
Earth Eagle Brewings
Although you might not know about Earth Eagle Brewings until you're explicitly told about it, this top brewery produces some of the finest beer in Portsmouth. It opened in 2012 and is located discreetly on a back road in High Street.
The brewery looks more like a cabin and tavern with an unsuspecting exterior design. The interior is also well-designed to fit its rustic vibes, featuring tree branches and animal skulls.
This nature-inspired concept is visible in its interior and exterior design and beer styles as well. Some of their most popular beers don't use hops but are made with foraged ingredients and herbs instead.
The company also has an extensive collection of gruit ales. Some of their top beers include the Wicked Popular Pils and the Berry White, so make sure you order these when you pay them a visit.
Liar's Bench Beer Company
If you're looking for breweries in Portsmouth NH with a lot of tradition, you should go for the Liar's Bench Beer Company. This impressive brewery makes delicious beers that you can no longer find in many other craft breweries today.
It has a rustic interior and garage door as it was constructed in an old plumbing warehouse. The brewery has a taproom and an area for customers to order food and play games like foosball. It features its old-meets-new concept in décor as well as in beer.
Some of their top beers are cream ales and ESBs, which you can get as half or full pours, but aside from the old-school styles, you can also enjoy some modern brews when you visit their taproom. These include porters and IPAs, with the ABVs around 5 percent. If you want a bit more alcohol, check out the Young Upstart IPA with 6 percent of alcohol.
Great Rhythm Brewing Company
Another Portsmouth brew company we were impressed with is the Great Rhythm Brewing Company, which opened in 2012. It makes some of the best hoppy IPAs in the city and is a highly recommended place for beer enthusiasts.
In 2016, it opened a brewhouse and taproom in the West Neighborhood, so you can easily visit and check out their East Coast-style hop-forward beers. Their brewery is more modern and sleek than our first two options, with an outdoor seating area and eye-catching décor.
Keep in mind that if you visit Great Rhythm Brewing Company, you'll get IPAs primarily on your brew list. It also has a few stouts for you to choose from, but the hoppy brews have become its staple beer.
You can check out the juicy Hi-Fi IPA, the Sticky IPA with a dank resin flavor, or Bliss IPA if you want something with more citrus. The beers feature a crisp and clean profile regardless of the hops and are served in four-ounce pours.
Portsmouth Brewery
One of the oldest running breweries on our list is the Portsmouth Brewery, which opened in 1991. It is identified as an essential element of brewing culture in this city since it was the first-ever craft brewery and brewpub to open in the entirety of New Hampshire.
Although this company has been running for a long time and gained widespread popularity through brews like Kate the Great, it is a small operation using a seven-barrel brewing system. You can only buy their beers on-site, and it has a sister company on our list, Smuttynose Brewing.
Portsmouth Brewery is well-known for offering an extensive selection of straightforward beers, although they are known for surprising their customers with unique styles once in a while. The top choices include Sonya de Bonya Imperial IPA and Stephan Urquell pilsner.
Aside from beer, Portsmouth Brewery has a full kitchen serving delicious dishes like pork sandwiches and saffron salmon, all of which go well with their beer. The brewpub might be spacious, but it is also a popular destination so it fills up quickly. You can also order wines, spirits and cocktails if you're not feeling like drinking beer.
Throwback Brewery
Throwback Brewery is an impressive, community-centered and women-owned brewhouse in Portsmouth, so it's not surprising that it made our list. Two women own the company, and that is where its name was derived from, because in the pre-prohibition days, it was women who brewed beer.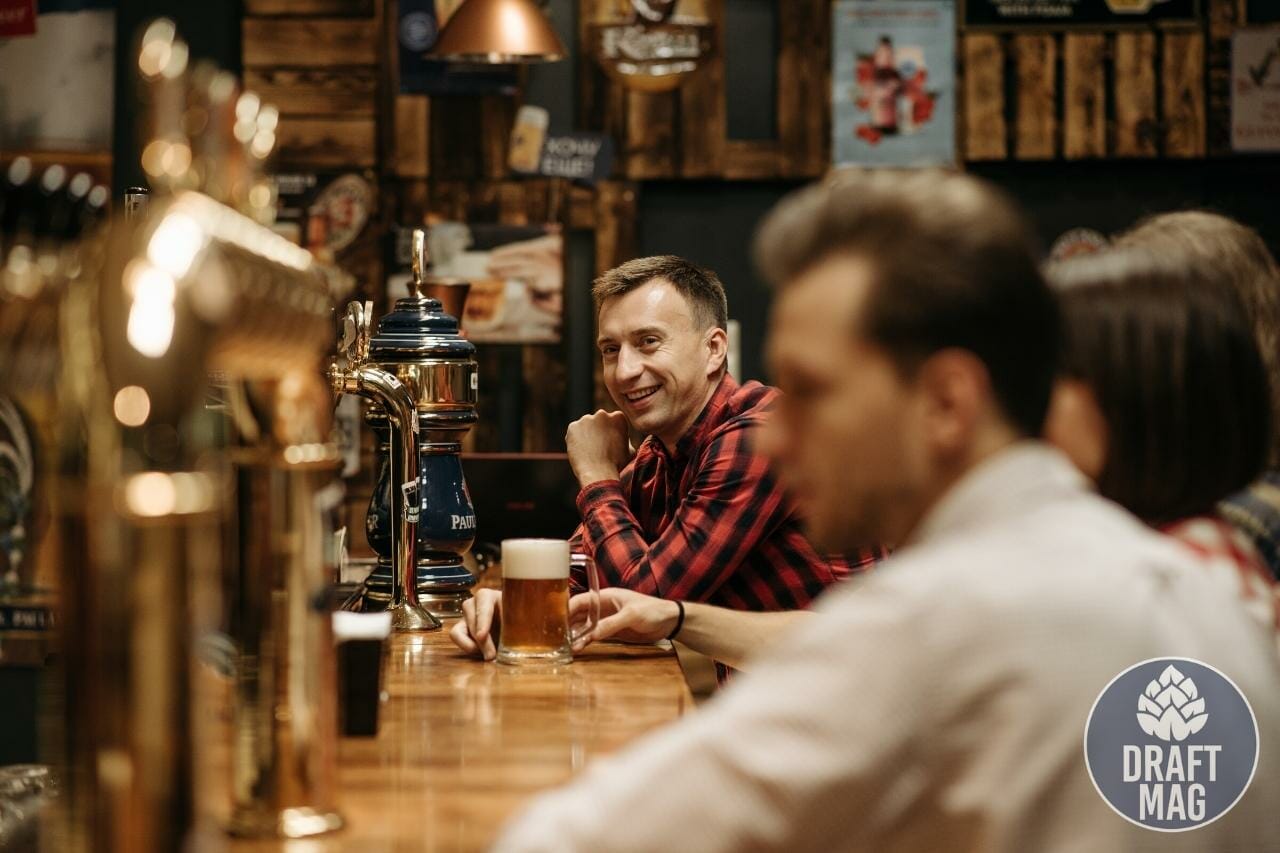 The brewery is located in a farmhouse standing since the 1860s in Hampton and is one of the top brew pubs in Portsmouth. They also ensure that all ingredients for the beers are not obtained more than 200 miles away from their location. When you visit this brewery, do so with friends so you can enjoy the community experience it offers.
Their top farm-fresh beers include year-round options and experimental brews, so you can taste beers that are still in the making. An excellent example of the latter is the B'Autumns Up, an apple brandy barrel-aged pumpkin ale. You can also give their year-round beers a try, like the Hank's Pale Ale and Hog Happy Hefeweizen.
Loaded Question Brewing
One of the newest breweries in Portsmouth is Loaded Question Brewing, which opened in 2021. Although it's a new addition to the exciting beer city, it has already impressed all beer lovers in the city, which is why it made the top list. Its head brewer and owner focuses more on Belgian-style beers.
You can also enjoy lagers, IPAs and sour beers at this brewpub. This small brewery features a taproom and a beer garden, allowing you to drink your brews inside or outdoors. There's always a beer for you to choose from with 12 rotating taps.
It's best to try something new when you visit Loaded Question such as Bubblewrap, a passion fruit, orange, and guava flavored kettle sour beer, or The Monster from Lake Islington, a Russian imperial stout that boasts an impressive 9.1 percent ABV. The brewpub is connected to a restaurant, which allows you to enjoy meals with your beers.
Smuttynose Brewing
Although Smuttynose Brewing is the sister company to Portsmouth Brewing, it is more of a mega-production brewery. It is credited widely for improving craft brewing in Portsmouth and New Hampshire as a whole, especially with their classic American IPAs.
Aside from the comfortable brewpub, Smuttynose features spaces for events and a disc golf course where you can play while enjoying beers. Their craft beers are all unfiltered and usually feature one-of-a-kind labels inspired by original photographs.
If you're looking for a large brewery in Portsmouth, you can't do better than Smuttynose. You should check out their top brews like the Smuttynose Sour Sampler, the Wildcat Tracks Lager, and the Uncommon Woman ale.
Tributary Brewing
Next on our list is Tributary Brewing, one of our top breweries near Portsmouth NH. It is located in Kittery Maine and is five minutes away from Portsmouth Brewing, so you can always visit the two on the same day. You can also order their beers online without having to visit the company.
When you visit Tributary, expect some fantastic brews, especially when they collaborate with other brewers to give unique beers. A good example is the Brave Noise Pale Ale, a session-able pale ale. You can also check out the aromatic Riparian IPA made with Michigan-grown Cashmere hops.
Stone Face Brewing
Although Stone Face Brewing is not precisely located in Portsmouth, it's less than ten minutes away, making it one of the best breweries near the city. Located in Newington, the brewery has an extensive range of porters, IPAs and NEIPAs.
While their beers are of high quality, you can also enjoy diverse meals when you visit. They serve delicious sandwiches and burgers that go perfectly well with their beers. You can try out their 5.5 percent ABV American Porter or enjoy more alcohol with the IPA offering 7.2 percent. You can visit the Newington taproom or order online.
Beara Irish Brewing Co.
There's still a lot of brewing action happening in Portsmouth, and you can get some of that at one of the best micro breweries in Portsmouth, the Beara Irish Brewing Co. Located on Lafayette road, the impressive brewery has an extensive collection of beer and food, including Irish options as you see in the name.
The beers are made authentically with imported Irish barley. The top choices include the O'Sullivan dry stout or Survivor Irish pale ale, both brilliant versions of genuine Irish beers. Some American-style beers include the Cake By The Ocean oreo-flavored porter or Hog Wilde, a stout made with bacon chipotle barbecue sauce.
Redhook Brewery
Redhook is located a few miles away from the Portsmouth city center, so it shouldn't be a difficult place to find. This Seattle-based company has impressed residents and beer enthusiasts in this city with their delicious brews, which you can buy in pints or growlers.
Some Redhook Brewery beers include Blackhook porter and Long Hammer IPA. They also have taps for guest brewers like the Widmer Brothers Brewing and Kona Brewing Company. Aside from the extensive collection of beers at this taproom, you can enjoy other outdoor events like live music as well.
A Good City for Beer
Portsmouth is a good city for beer because it's easy to navigate, making it great for beer tours. Portsmouth is known as one of the top beer cities, and you'll discover this when you visit the breweries on our list. Most of the breweries are also within walking distance from each other, which means you can visit up to four places in a day without spending a lot of time on the road.
Portsmouth also has an extensive range of beer styles for all enthusiasts. Whether you like your beer modern, old-school, American, or just unique, there's a brewery for you to visit without stress. These breweries also come with exciting activities and relaxing places to enjoy your beer. There are many other fun things to do in the city, although beer comes first, of course.
FAQ
What makes Portsmouth Breweries unique?
Portsmouth Breweries are unique due to their historic buildings, innovative brewing techniques, and diverse selection of craft beers.
Are craft beers brewed in Portsmouth?
Yes, there are several breweries in Portsmouth that brew craft beers. These breweries offer a diverse selection of craft beers, including IPAs, stouts, lagers, and sour beers.
Which Portsmouth brewery uses the seven-barrel brewing system?
The brewery that uses a seven-barrel brewing system is the Portsmouth Brewery, located in downtown Portsmouth.
Final Verdict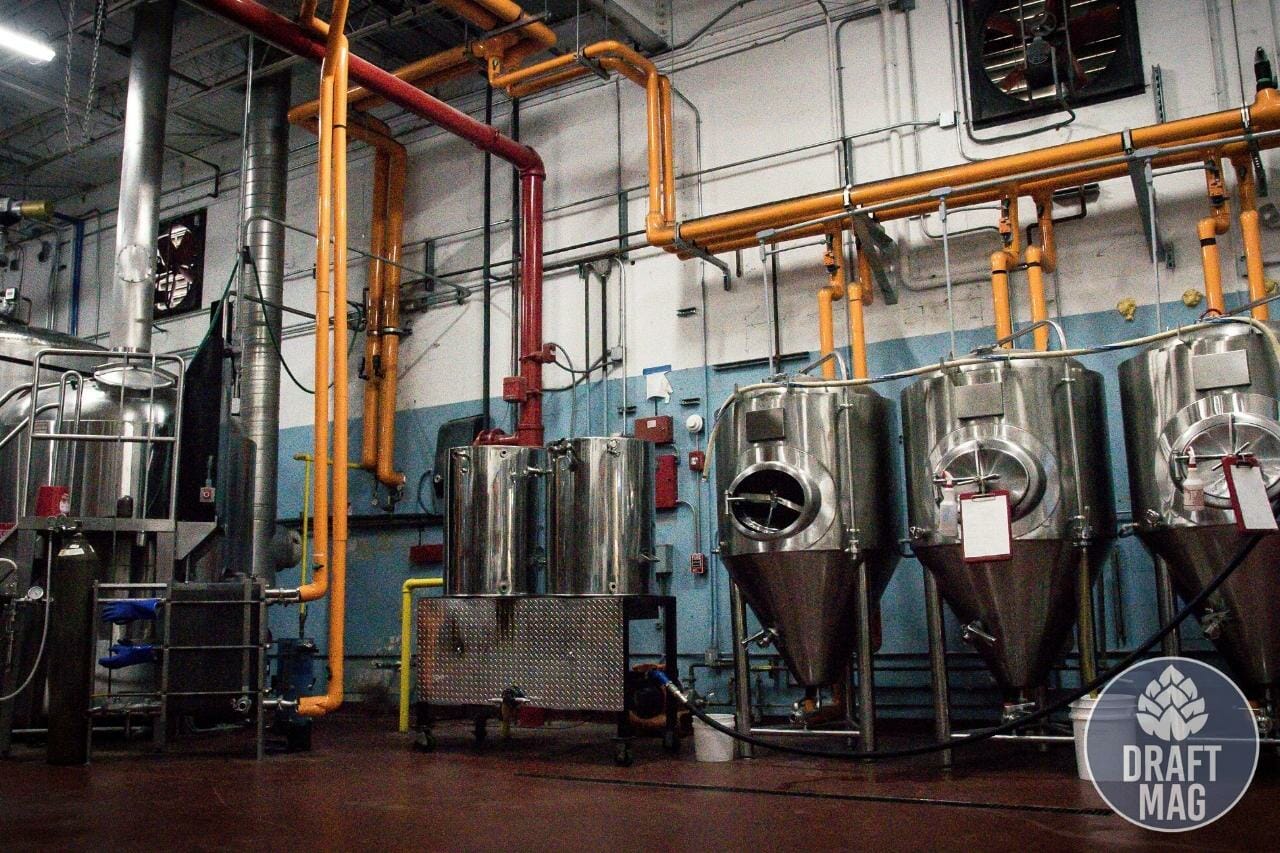 There's no better place to enjoy an easy and fun beer tour than the city of Portsmouth. This fun city offers a wide range of mass and craft breweries for all enthusiasts.
Earth Eagle Brewings is the top Portsmouth brewhouse on our list because of its rustic vibes and extensive collection of gruit ales.
Don't forget to plan a stop at the oldest brewery in the area, Portsmouth Brewing.
Smuttynose Brewing is one of the largest craft brewers in the city, so make sure to visit this brewery with your friends.
Next, head on over to Liar's Bench Beer Company, which makes delicious beers that you can no longer find in many other craft breweries today.
With our complete guide, you can easily enjoy your beer tour when visiting Portsmouth. Remember to visit the breweries that are close to each other, so you can taste enough flavors before you have to leave.