Best Breweries in Ann Arbor: The Beer Scene in This Michigan City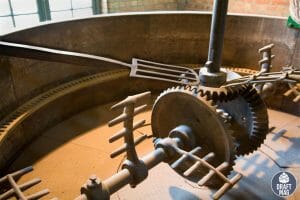 Some of the top breweries in Ann Arbor produce the best beers in the Michigan craft beer scene, so it's not surprising that this city is a must-visit for beer lovers. The number of breweries in and around the city continues to increase.
In Ann Arbor, you can enjoy local craft brews, hidden gems, and popular neighborhood spots. If you're ready to try it, we've compiled the top spots in the city that will make your visit worthwhile.
| | | |
| --- | --- | --- |
| Ann Arbor Beer Breweries | Number of Active Beers | ABV (Lowest-Highest) |
| Arbor Brewing Company | 18 | 4.3 – 8.3 percent |
| Townies Brewery | 15 | 5.3 – 10 percent |
| Salt Springs Brewery | 15 | 4.2 – 8 percent |
| Blue Tractor BBQ & Brewery | 13 | 3.5 – 9 percent |
| Wolverine State Brewing Co | 16 | 4.3 – 9.4 percent |
| Mothfire Brewing | 10 | 4.2 – 7.2 percent |
| Grizzly Peak Brewing Company | 9 | 5.1 – 6.2 percent |
| 734 Brewing Company | 8 | 4.4 – 7.2 percent |
| HOMES Brewery | 16 | 5 – 8.5 percent |
| Stony Lake Brewing Co | 12 | – |
| Jolly Pumpkin Artisan Ales | 21 | 3.9 – 8.1 percent |
| Original Gravity Brewing | 10 | 4.9 – 9.3 percent |
| Biercamp | 20 | – |
The Best Breweries in Ann Arbor
Ann Arbor has a vibrant beer scene, with top breweries in and around the city. We've compiled the best spots in the city for all beer enthusiasts to visit.
– Arbor Brewing Co
Heading our list is one of the oldest brewing companies in Ann Arbor, with multiple locations in and around the city. Arbor Brewing Co. features year-round, seasonal, and old-fashioned beers in its selection. You can also go for their limited-edition small-batch beers if you want something unique. Some of the best beers at this brewery include:
Tilted Earth Cold IPA.
Euchre Pils.
Tropi Tango Juicy IPA.
Night Fox.
Grl Pwr.
Arbor Brewing was founded by Matt and Rene Greff, who opened the pub as soon as it was legalized in Michigan. This made them the first brewpub in the city and the fifth in Michigan. The couple also combined a sour program with the brewery's offerings inspired by Belgium-style beer.
Despite being an old brewery, this company continues to meet the needs of beer lovers in terms of taste and fun experiences.
– Townies Brewery
Townies Brewery is next on our list, popularly known as a community-focused brewery among the locals in the city. The brewery offers a great beer selection and is well-known for its fruity brews and unique names. If you're curious, you can check these beers out and pair them with any pork, chicken, or vegetarian options on the menu.
The Cranberries.
Night Moves.
Fortunate Son.
Mr. Tangerine Man.
Strawberry Letter 23.
Townies feature a fun taproom for all visitors to enjoy. The brewery is kid and dog-friendly, with a kids menu and a wide outdoor space to enjoy beer. Its pub has a comfy vibe where you can watch sports while enjoying your beer. Townies also support state and local charities and organize weekly themed nights.
– Salt Springs
Another recommendation for beer lovers in the city is Salt Springs. It has won multiple awards, including being voted the sixth-best brewpub in the USA. Ed Brosius and Tyler Roberts make the top beers, combined with brunch and dinner options. When you visit, the beers below are a must-try.
Strawberry Rhubarb Sour.
Triumph IPA.
Old Miner ESB.
Black Magic.
Nectar of the Gods IPA.
Salt Springs has other fun features aside from food and beer. You can enjoy happy hour every week or sign up for the Mug Club, which gives you discounts on draft and to-go beers. Plus, there is a loyalty program that their beer fans join. Aside from the ales and lagers, Salt Springs also offers cider, spirits, and wine.
– Blue Tractor BBQ & Brewery
Blue Tractor is the best place for those who want barbeque and beer in the city. It has another branch in Traverse City too. The brewery offers a selection of award-winning craft beers, and there are ten different beers on tap daily. Some of the top beers include:
Bearded Pig Cream Ale.
Pitmaster's Porter.
Lucky IPA.
Muted Eco Helles.
Your Father's Mustache.
Some of their beers, like Your Father's Mustache, were made in collaboration with other local breweries in the city. As for the food menu, Blue Tractor works with local vendors and producers to give you freshly prepared meals. The menu includes traditional and unique dishes from around the world.
– Wolverine State Brewing Co
Wolverine State Brewing Co has you covered if you're interested in lagers alone. This craft brewery features an impressive selection of award-winning lagers. Although there are other beer styles on the menu like red ales, doppelbocks, pilsners, radlers, and even smoked beers, the list is dominated by lagers.
Wolverine Premium.
Gulo Gulo.
Green Thumb Session IPL.
Tundra King.
Predator.
Along with the fifteen beers that are always on tap, Wolverine State has a fantastic menu serving house-smoked barbeque, sandwiches, and some of the best nachos in Michigan. The taproom is designed to offer indoor and outdoor seating, and you can pick up your beer growlers on the curbside.
Remember that the menu items are based on supply and demand, and once they've smoked the meat for the day, you need to wait until the next day for more.
– Mothfire Brewing
If you're looking for Pileated Brewing Company in the city, you should know that it's been purchased and rebranded into Mothfire Brewing. Mothfire was launched in 2020 with a focus on promoting culture through craft brews, art, and music. Here are some of their must-try beers.
LoLo Lit Haze DDH IPA.
Phraze Phantom Red Hazy DDH IPA.
TydesTropic Waves NEIPA.
Win Willow Lazy Daze DDH Blonde Ale.
Attacus Smooth Dark Lager.
Mothfire combines its craftsmanship and creativity with unique recipes to give the residents high-quality beer. The hops and grains used to make the beers are sourced from farmers in Michigan, leaving you with fresh brews.
– Grizzly Peak
Grizzly Peak is the right environment for you if you're in Ann Arbor for fine dining while enjoying beers. As one of the best breweries, Grizzly Peak features a delicious collection of beers and food. Some of the top beers include:
Your Father's Moustache.
SumTam Lotion.
Cherry Porter.
Urban Warbear.
Sheerwater Burton IPA.
The brewery was founded in 1995, making it one of the oldest breweries in the city. It is also housed in a century-old building in downtown and has won many awards since it was founded. You can order bites, greens, plates, sides, handhelds, and desserts on the food menu. There is a kid's menu and a selection of hearth-baked pizzas too.
– 734 Brewing Co
Although 734 Brewing is not located in Ann Arbor, you can take a worthwhile 20-minute drive to Ypsilanti for their top beers. It is one of the must-visit spots for anyone in Ann Arbor for the beer. If you add this spot to your list, some of the beers you should try out include:
Cross St. Cream Ale.
Dr. Perry's Amber.
Viking Red Wheat.
Flor de Jamaica.
Cross St. Blood Orange Cranberry Cream Ale.
734 is founded on the mission to ensure craft beers reach forgotten communities. They do this with their online store that allows you to order beers and merch directly to your home and the community-focused approach. The brewery also has a fantastic selection of hard seltzers, root beer, wine, and bourbon for those uninterested in beer.
– HOMES
You can't talk about breweries in this MI city without mentioning HOMES. The brewery's menu is packed with various foods and beers. The menu is mainly based on Korean cuisine, with delicious choices like Bulgogi, Korean BBQ wings, green curry tofu, and kimchi. Aside from the beers like the top choices below, they have other drinks like wine, spirits, cider, and hard smoothies.
Soaker Pilsner.
Fourside.
Same Same Different.
King Cold Brew.
Blue Passion Sherb.
While at HOMES, you can check out their different events, including the trivia nights. The brewery's space is also available for events, as they offer a patio, rec room, back room, etc. The highlight is HOMES Campus, a creative community of businesses centered around the brewery just a few blocks away.
On the campus, you can enjoy the coffee shop, drinks from the smooj lab, and admire the art in the gallery.
– Stony Lake
Next on our list is Stony Lake, a microbrewery in Saline. This is less than 20 minutes from the city and allows you to dine in the taproom or take your beers to-go in growlers and howlers. You can also order beers online. Some of their top brews include:
Centennial IPA.
Late Night Session.
Break Your Fast Stout.
Cascade Amber.
Panty Radler.
Stony Lake features fun events every week, like inviting folk bands and popular groups for live music entertainment. The Mug Club also gives you different benefits, especially on purchasing beers. If you're moving to Ann Arbor, you can sign up and enjoy the privileges offered. You can look out for different food trucks whenever you visit, from Jamaican food and Chinese cuisine to Mediterranean food and even tacos.
– Jolly Pumpkin
Another fantastic place for a beer while in this city is Jolly Pumpkin. The company offers beers for dine-in, take-out, and delivery. The best thing about the brewery is the upstairs and downstairs bar. When you visit, you can get different beers upstairs or downstairs, with the downstairs beers being more unique and experimental.
Siren.
Scout.
Hooked.
Calabaza Blanca.
So Far, So Good.
You can enjoy a full menu of delicious foods at Jolly Pumpkin Cafe, from appetizers, salads, and pizzas to sandwiches, desserts, and large plates. There is also a kid's menu. Whether you're a vegetarian, vegan, or have any allergies, there are meals for everyone.
– Original Gravity
We also recommend Original Gravity to anyone who wants to enjoy unique beers. The brewery has a full menu of sandwiches, snacks, and salads. The tap list is constantly rotating, and you can check their beer roster to know more. Some of the top beers include:
Mad IZM.
Primordial Porter.
County Street Amber.
Mindflayer.
Spincast.
If you're not a beer fan, there are also wines and ciders on the tap list. The brewery was founded by Brad Sancho and has established itself as a small-town family-friendly microbrewery that focuses on fantastic beer. It is also known for its deli sandwiches and experimental brews.
Plus, you can look out for a wide range of events throughout the year, from trivia nights and Taco Tuesdays to a Farmer's market. They also feature an outdoor patio and live music.
– Biercamp
Rounding up our list is Biercamp, which is a top-notch meat shop and microbrewery in Ann Arbor. The brewery opened in 2011 and is located on South State Street. The best part of the brewery is that all the beers are made by hand, using ingredients directly from the farm. You can check out beers like:
Citra Imperial IPA.
Vienna IPA.
Dry Stout.
Cherry Wheat.
Saison.
Biercamp prides itself in working with farms where animals are raised humanely, with no artificial ingredients. Aside from beers, you can shop for meat, fish, sausages, vegetables, and more coolers.
Conclusion
This article covered all the best breweries in Ann Arbor for beer lovers. These are the best places to check out if you want to enjoy a cold glass of your favorite beer style. Here are our top recommendations: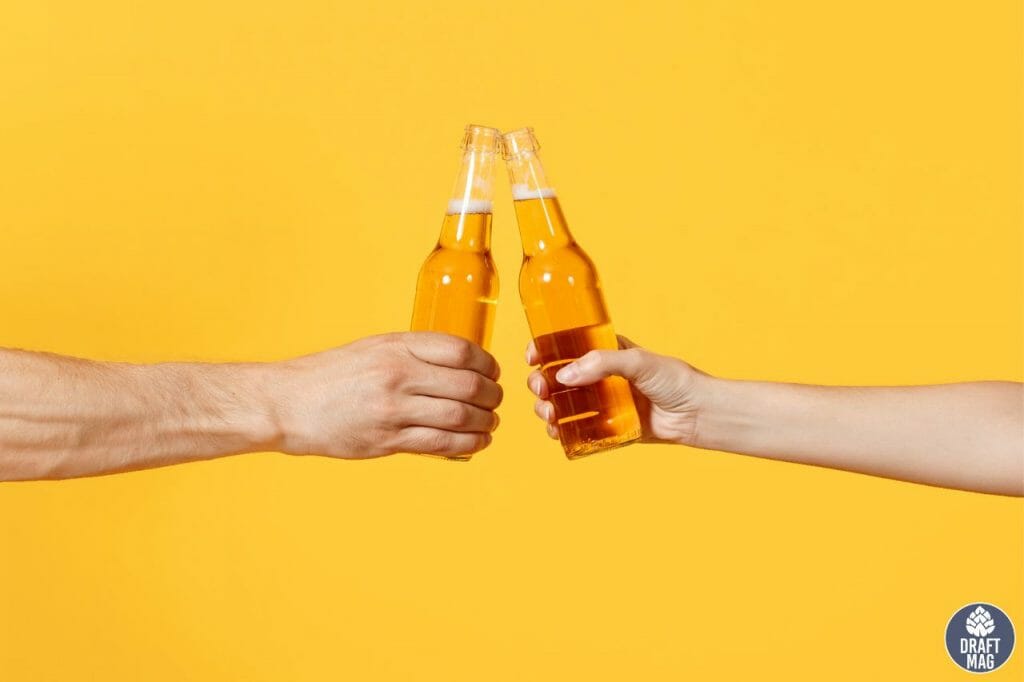 Arbor Brewing Co is our top choice, with a selection of traditional and artisanal beers and a sour program.
Townies are the best brewery for dog-friendliness, kid-friendliness, and an outdoor beer garden.
Blue Tractor provides the best balance between food and beer on its menu.
734 is the best brewery near Ann Arbor, with a wide selection of beers, ciders, and wines.
HOMES is best for anyone who wants to enjoy full Korean cuisine with beer.
With our carefully curated guide, getting a glass of some of the best beers in Ann Arbor should be a breeze, so go and check out these breweries!