Breweries in Nashville – The Music Hub Unites With the Best Craft Beers
7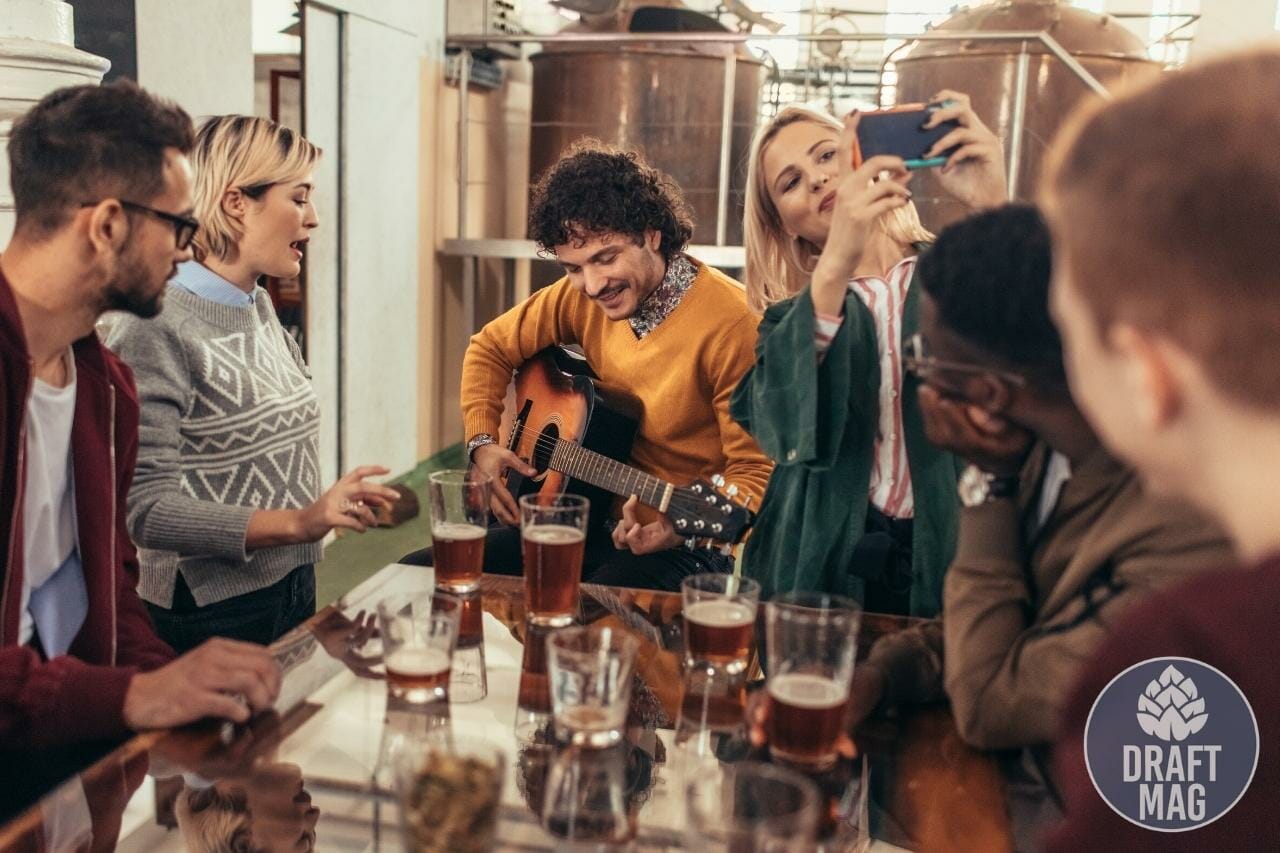 Breweries in Nashville have grown around the city's music culture and have become an inherent part of it.
If you wonder what's brewing in these taprooms in Nashville, read on to get a clearer picture of the craft beer scene for your next weekend tour plan with your friends or family.
It is time for you to "hop" on to this journey and get your spirits high while visiting the most exclusive Nashville breweries around you.
| | | |
| --- | --- | --- |
| Nashville Beer Breweries | Number of Active Beers | ABV (Lowest to Highest) |
| Yazoo Brewing Company | 56 | 4.5 – 10 percent |
| East Nashville Beer Works | 30 | 4.5 – 7.5 percent |
| Southern Grist Brewing Company | 223 | 4 – 13.9 percent |
| Bearded Iris Brewing (Germantown) | 126 | 5 – 10 percent |
| Crazy Gnome Brewery | 16 | 5.1 – 8.3 percent |
| Blackstone Brewing Co. | 18 | 4.1 – 13.2 percent |
| Fat Bottom Brewing Co. | 13 | 4.4 – 6.4 percent |
| Jackalope Brewing Company – The Ranch | 17 | 8.8 – 4.4 percent |
| Tennessee Brew Works | 33 | 4.2 – 10 percent |
| Barrique Brewing and Blending | 36 | 4.2 – 9.8 percent |
| The Black Abbey Brewing Company, LLC | 19 | 3.4 – 8 percent |
| HonkyTonk Brewing Co. | 15 | 5 – 9 percent |
Best Breweries in Nashville
Yazoo Brewing Company
– Location
900 River Bluff Dr, Madison
– Highlights
Guided tour
Taproom
Outdoor patio
Limited edition beer collection
Dog-friendly
Indoor sitting
Pop-up food truck
Yazoo one was established way back in 2003 and has served some of the best in-house brews for the past two decades. Linus Hall started his journey as a brewer when he accidentally bought a home beer brewing kit but eventually went on to produce some of the finest beers that Nashville has to offer. In the beginning, it was just Hall himself distributing his own beer kegs such as his Pale Ale, Dos Perros, Spring Wheat, and Onward Stout across to various local pubs, eateries, and diners.
He was quick to become popular among the locals of Nashville, and he soon started his award-winning Hefeweizen beer. This is when they started to bottle their beer and expanded their production. In 2019 Linus made a brand new production unit on 6.5 acres of land. His brewery is a self-owned business, and the man is a very hands-on leader and loves to take part in the brewing process.
– Must-try In-house Brews
Perception of Reality
Zure Bruine
Embrace The Funk series of beers
East Nashville Beer Works
– Location
320 E Trinity Ln, Nashville
– Highlights
Beer garden
Family-friendly
Dog-friendly
Host events
Taproom
Outdoor space
Live music nights
Beer club
Dart games
The East Nashville Beer Works believe and go by the philosophy that beer is all about community. This brewhouse promises to offer you a "good time" when you are on their premises.
They are people who put the customers first and ensure that every step of the way, from food to beer, everything they do is for the customer's experience. The East Nashville Beer Works has been termed one of the most family-friendly breweries in east Nashville.
They are very adaptive people who will love for you to host a beer and movie night or a beer yoga session in their open garden. They host some of the best curated live music nights with great musicians from across town.
They insist on their space to become a place for all communities to come together and live a shared experience of indulging in some exclusively crafted beer. They have a great variety of in-house brews, from light beer to IPA and dark beers; they have a pint for everyone at the bar.
– Must-try In-house Brews
East Bank, Miro Miel
Lato Est Birra (Cans)
The Pitch Beyond The Pines – Coastless IPA
5-Year Golden Beer – Dry-Hopped Golden Ale
Southern Grist Brewing Company
– Location
1201 Porter Rd, Nashville
– Highlights
Creative beer selection
On the go beers
Lounge
Porch
Pet-friendly
Taproom
Host parties
Live events
Southern Grist Brewing Company opened its doors in 2016 and has never looked back since. They have forever been appreciated for their creatively dynamic beer menu and changing new beer varieties. They do not shy away from using the most innovative ingredients like berries, exotic fruits, and even marshmallows. This brewery started as a passion project of three corporate employees who met at work and loved to make their own beer brews over the weekend.
Things took a turn real quick when they planned to give up on their monotonous corporate lives and set out on crafting beer as a full-time activity in their 430 sq ft brewery. The founders' wives were also quick to join in on this adventurous ride, and they have had fun brewing on their premises since then. They have now expanded to a 9,900 sq ft space with more than 600 unique craft beers to offer because of the rising customer demand.
– Must-try In-house Brews
Hill – Passion Fruit Dragon Fruit Mango
DDH Mixed Greens 56 – England IPA
Raspberry Blueberry Cobler
Pity Whop
Mango Upside Down Cake – IPA
Bearded Iris Brewing (Germantown)
– Location
101 Van Buren St, Nashville
– Highlights
Hop forward beers
Cans to go
Group reservations
Taproom
Quirky merchandise
Kid-friendly
Dog-friendly
Vegan beer available
The Bearded Iris Brewing creators and masterminds believe that beer tasting is meant to be a subjective experience. They indulge in individualistic live experiences of their beer tasting and deliver on it. Bearded Iris believes that excellent quality does not necessarily come from a great variety. That is the sole reason they want to perfect their craft in making the three genres of beer that they make, namely IPAs, DIPAs, and pales.
This might look a little non-diverse to some beer lovers out there, but they have really aced the beers that they make. They put extra care into curating their ingredients and use every single one of them to its fullest potential. The beer here promises to give every visitor a memory so good that they want to come back. Their hop-laden beers are always on top of the charts and are a classic favorite with all locals and visitors.
– Must-try In-house Brews
Chief of Chiefs DDH
Attention Please – Double IPA
2616 Flamingo Road
Double Homestyle
Sneak Peak – Barrel-Aged Stout
Crazy Gnome Brewery
– Location
948 Main St, Nashville
– Highlights
Outdoor patio
Cozy space
Crawlers to go
Kid-friendly
Dog-friendly
Pop-up food trucks
Pre-order options
Quality merchandise
Host private events
Founder Grayson had been obsessing over brewing his own craft beer since the age of 20. He has faced many problems along the way, like a tornado in 2020 along with the pandemic that nearly shut his business down. However, he rose to the occasion and turned things around with his very dynamic in-house brews. Over a very short time, he has become a favorite among the locals, and his pub is now a go-to place for some authentic beer-laden comfort.
Although it is a smaller brewery, it is extremely cozy to enjoy a lovely lazy evening with your close ones. The place encourages visitors to try out the local food around their brewery to experience the most authentic and wholesome beer adventure.
From making experimental Irish Stouts with locally ground roasted coffee to going big on the hop game, they have done it all in this little brewery. Also, keep tracking their social media or website for regular updates on their quirky events and new beer releases.
– Must-try In-house Brews
Crooked Smile
Kalamity Kolsch
Copper Doodle
Celtic Grounds
It's Probably an Acronym
Blackstone Brewing Co.
– Location
2312 Clifton Ave, Nashville
– Highlights
The oldest brewery in Nashville
Multiple awards won
Taproom
Food bus
Guided brewery tours
Historical tours
Founders tour
The Blackstone Brewing Co. was started way back in 1994, making it one of Nashville's first and oldest breweries. In 2011 they shifted gears and got into the game of a new age beer-making process when they constructed and launched a one-of-a-kind brewing and bottling facility for all their craft beer.
Not only do they brew state-of-the-art beers, but they have also won multiple awards and medals — their Coffee Stout. St. Charles Porter was awarded the best Brown Porter beer at the Great American Beer Festival.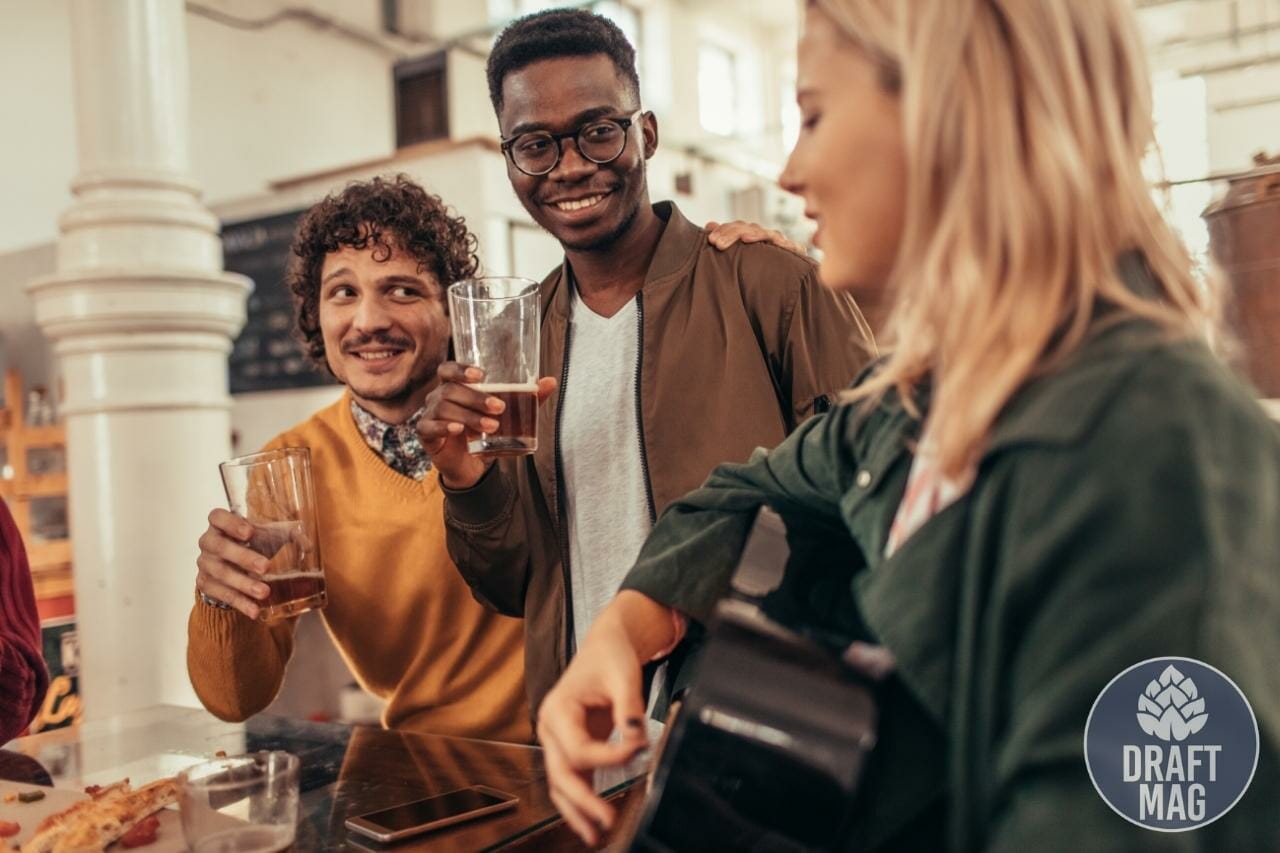 They offer guided tours around the brewery to let you see every brewing process step up close. They also offer a historical tour of the craft breweries Nashville scene.
They even have exclusive private tours with co-founder Kent Taylor. But all of these need to be pre-booked because these are really coveted and are filled up way in advance.
– Must-try In-house Brews
HopJack IPA
St Charles Porter
Nut Brown Ale
Session Player IPA
Adam Bomb IPA
Dark Matter – Dark Cascadian Dark Ale
Fat Bottom Brewing Co.
– Location
800 44th Ave N, Nashville, TN 37209
– Highlights
Taproom e-gift card available
Taproom
Group reservations
Pick up orders
Great food
Their beers are brewed with inspiration from different brewing styles from across the world. This brewery was started in 2011 and has become very popular among the locals and visiting tourists of Nashville. You can book the 3,000 sq ft indoor place for private events and even gift beer e-cards to your friends and family. They also have a great outdoor beer garden to enjoy the food and in-house brews.
– Must-try In-house Brews
Knockout IPA
Teddy Lover – Pilsner
Two-Piece – Summer Wheat
Jackalope Brewing Company – The Ranch
– Location
429B Houston St, Nashville, TN 37203
– Highlights
Local delivery and pickup
Brewery tours
Merchandise shop
Sustainability
Hosts private events
Conducts local event nights
Beer tasting
The Jackalope Brewing Co. offers exclusive brewery tours and has a great taproom where you can taste their exclusive brews. This brewery was started by three friends as a passion project in 2011 but soon became very popular among beer lovers. The brewmasters at this brewery have taken the initiative to make this place sustainable and environmentally friendly, making it a great crowd-puller.
– Must-try In-house Brews
Thunder Ann – American Pale Ale
BearWalker – Maple Brown Ale
Fennario – IPA.
Tennessee Brew Works
– Location
809 Ewing Ave, Nashville, TN 37203
– Highlights
Natural ingredients
Locally sourced product to honor the local land
Live music nights
Ingredients from local farmers
Award-winning brewers
Fine dining restaurant
Hosts gatherings
The brewers found this place to pay homage to local tales and make great quality beer in the process. They use natural ingredients sourced from local farms to make their exclusive in-house brews. They have live music events and food options on the premises, making it very popular among locals and tourists alike.
– Must-try In-house Brews
State Park – Blonde Ale
Extra Easy – Amber Ale
Wildwood Flower – Honey Blonde Ale
Barrique Brewing and Blending
– Location
30 Oldham St, Nashville, TN 37213
– Highlights
Membership available
Bottle Club
Online store
Food to order
Sour brewery
Beer to go
The Barrique Brewing and Blending Company specializes in a unique open fermenting brewing style of sour beers. They also produce a range of lagers, traditional English beers, and IPAs. They have a great taproom and members-only exclusive offers for customers. They offer in-house food and an online beer store for customers to enjoy.
– Must-try In-house Brews
20 Degrees of Everywhere – Doppelbock
Flanders Style Cherry    Sour – Flanders Red Ale
Karla Rose Nectarine – Wild Ale.
The Black Abbey Brewing Company, LLC
– Location
2952 Sidco Dr, Nashville, TN 37204
– Highlights
Fellowship Hall – exclusive taproom
Great merchandise
Beer sampling
Hosts events
Dog-friendly patio
Outside patio sitting
Private tours
The Black Abbey Brewing Co. takes inspiration from Martin Luther King's journey against the corruption of the church. The makers believe that the beers are born out of defiance and conviction and that gives each of their beers a very unique flavor and story. All their beers are handcrafted and can be tasted in their taproom.
– Must-try In-house Brews
The Rose – Belgian Blonde
Forty Four Porter – American
River Running Hibiscus Gose – Sour.
HonkyTonk Brewing Co.
– Location
240 Cumberland Bend, Nashville, TN 37228
– Highlights
Pick up available
Pre-order online
Taproom
Kid-friendly
Foosball table
The brewers at HonkyTonk Brewing Co. love to play in-house beer games to keep the "spirits" high during customer visits. They even sponsor bike riding events to promote their exclusive in-house beers. They specialize in hazy IPA and all their beer is available inside the taproom and for online order, pick up, and delivery.
– Must-try In-house Brews
King Bee Honey Blonde 6pk
Blueberry Lemonade 4pk
Cherry Berline 6pk
Nashville's Music Influence on Its Breweries
Breweries in Nashville TN are not a new thing for sure. They have been around in this art of craft beer brewing for a while now. In fact, they started brewing beer locally way before other cities did, all thanks to the music scene in Nashville city.
There are historical records of the beer brewing in Nashville dating back to as early as 1815 when the locals produced gallons of locally brewed beer as a form of livelihood for the pubs that were on the rise due to the upcoming music scene.
But they were not very popular since people were not very familiar with the concept of locally brewed beer. The businesses finally started booming when the craft beer scene picked up across the country in the early 1960s.
Present Brewery Scene in Nashville
At present, there are more than 27 breweries in Nashville Tennessee. The city and its craft beer business took quite a bad hit during 2020 due to the pandemic, as was the case with most businesses across the world. But, this did not dampen their spirits. Come 2021; the craft breweries have all upped their games to offer something unique to each brewery to attract the maximum number of visitors.
This music city is also a destination for many bachelor and bachelorette parties. The local brewers have rightly identified their customers and diversified their products, offers, and scenes to let all their visitors feel the Nashville vibe.
Nashville has something to offer for all kinds of taste palettes, from beer novices to experienced beer connoisseurs. From an excellent pale ale to a hard-hitting dark stout, there is something for all of you.
FAQ
Are there beer and music festivals in Nashville?
Yes, Nashville hosts beer and music festivals throughout the year. Some popular ones include the Music City Brewer's Fest and the East Nashville Beer Festival.
What makes Nashville brew houses unique?
Nashville's brew houses are known for their unique blends of traditional and modern brewing techniques, creating distinct and flavorful beers that showcase the city's diverse cultural influences.
Where do Nashville breweries get their brewing supplies?
Nashville breweries source their brewing supplies from various suppliers, including local and regional providers, as well as national and international distributors.
Summing Up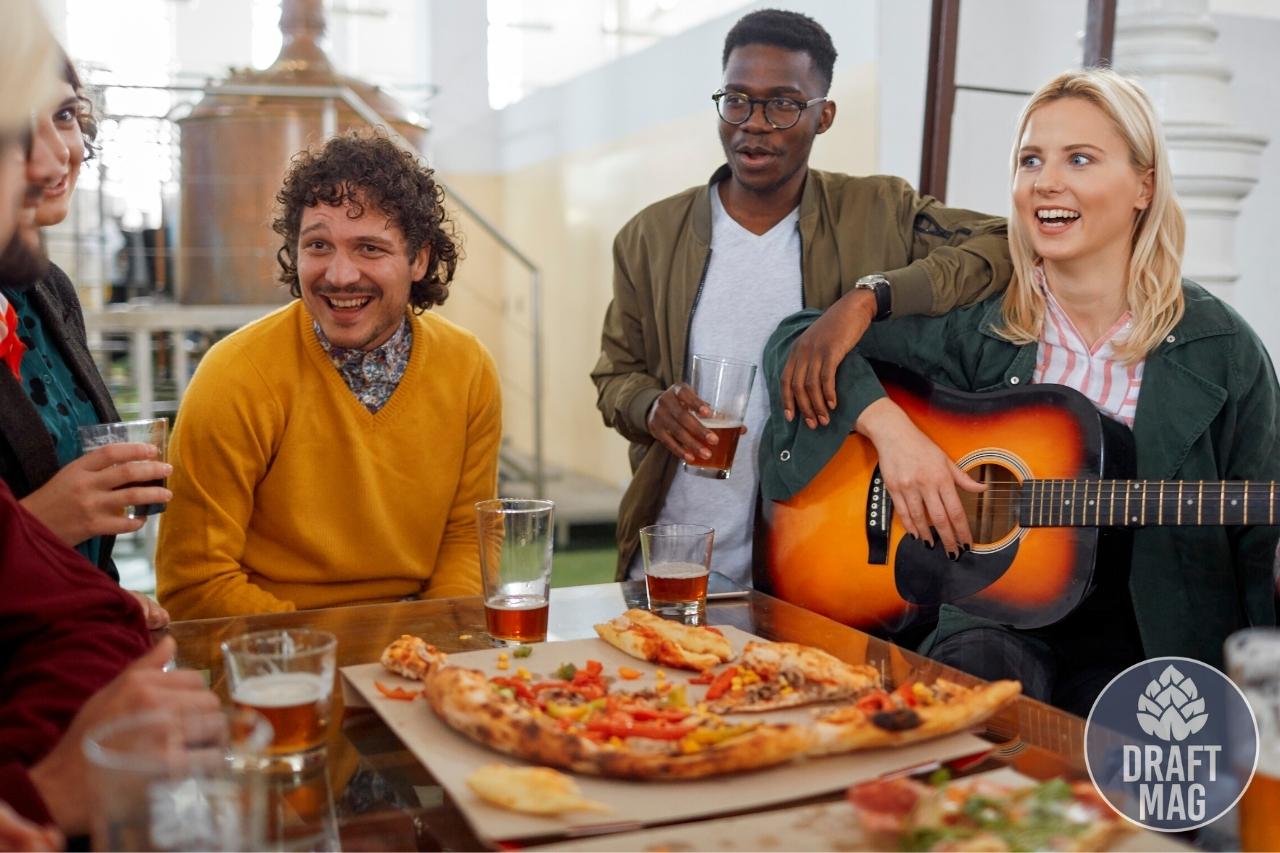 So the next time you are planning a trip and want to indulge in some good old adventure, check out the beautiful music and craft beer scenes in Nashville. It is perfect for anyone who needs a pitcher of relief from the hectic workweek. With the best local beer brews and great music, it makes the perfect getaway for some unfiltered fun time.
Nashville's brewery scene is intertwined with its music culture.
The breweries are mostly in a cluster in the heart of the city, with more than 27 amazing breweries in the city alone.
Most breweries have live music scenes with facilities like pre-order and beer to go.
Blackstone Brewing Co is the oldest brewery with beers like  Nut Brown Ale, Chaser Kolsch, Pumpkin Ale, Dark Matter, and others.
Southern Grist Brewing Company is one of the most popular top breweries in Nashville, with more than 600 craft beer offerings.
So, the next time you visit Nashville, keep this list close to guide you to the best breweries in town and lead you to some of the finest craft beers you will find.