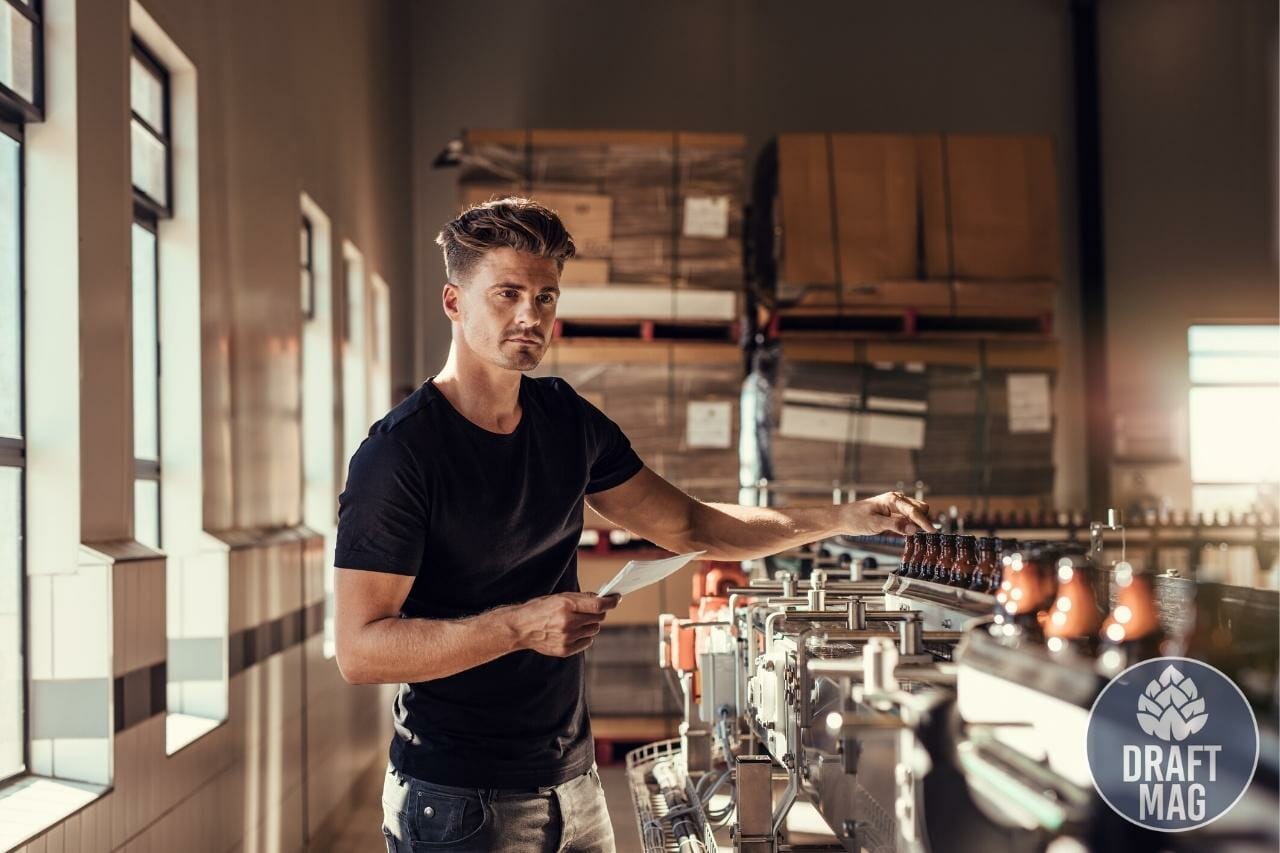 When looking at the top breweries in Colorado Springs, you'll be surprised to see all the beer styles and creative brews they have to offer. This CO city is home to tons of breweries that enthusiasts can explore.
You can visit top brew houses like Phantom Canyon Brewing, Goat Patch Brewing, Brass Brewing and more.
We have reviewed these breweries in our complete guide, so continue reading below.
| | | |
| --- | --- | --- |
| Colorado Springs Breweries | Number of Active Beers | ABV Range |
| Phantom Canyon Brewing Company | 17 | 4.1 – 12.5 percent |
| Cerberus Brewing Company | 20 | 4.7 – 11 percent |
| Pikes Peak Brewing Co. | 10 | 4 – 10.5 percent |
| Red Leg Brewing Company | 10 | 5.1 – 8 percent |
| Storybook Brewing | 4 | 6 – 7.2 percent |
| Bristol Brewing | 29 | 3.8 – 10.5 percent |
| Goat Patch Brewing Company | 14 | 4.1 – 13.8 percent |
| Colorado Mountain Brewery | 6 | 5.1 – 7.9 percent |
| Battle Mountain Brewing Company | 9 | 5.3 – 10.4 percent |
| Brass Brewing Company | 12 | 4.7 – 12 percent |
| Mash Mechanix Brewing Company | 14 | 5 – 8.1 percent |
| Red Spring Brewhouse | 14 | 4.2 – 9.2 percent |
| Rock Bottom Restaurant & Brewery | 14 | 4.4 – 10.2 percent |
| Metric Brewing | 12 | 4.8 – 8.4 percent |
| Atrevida Beer Company | 16 | 5.5 – 7.2 percent |
| Peaks N Pines | 17 | 4.9 – 9.6 percent |
| Florence Brewing Company | 23 | 4.3 – 14 percent |
| Trinity Brewing Company | 38 | 4.1 – 11 percent |
Best Breweries in Colorado Springs
After much research, we have compiled the top brewing companies in Colorado Springs below.
Phantom Canyon Brewing Company
Promising a selection of beers that is as expansive as the canyon, Phantom Canyon Brewing is the best Colorado Springs brewery on our list. The establishment was founded in 1993 and is inspired by the well-known landscape across central Colorado.
Aside from the taproom, you can rent their space for events. They also organize a Charity Tap Takeover and make it easy to pair your beers with food. Their brews are made with pure Colorado water and high-quality ingredients.
They offer beers that can fit all enthusiasts from all walks of life, so you can enjoy these when you visit their original brewpub. The brewery has a delicious lunch and dinner menu including a kid's menu. They also offer cocktails, wine and spirits along with beer. Try out their flagship beers like the Streamliner IPA and Roberto Chili Black Lager.
Cerberus Brewing Company
Next on our list is a well-known local spot called Cerberus Brewing Company. The brewery has a relaxing area for beer lovers with impressive outdoor seating and a strong focus on food and beer.
The establishment also helps local nonprofits through charity pint nights, charity beers, sponsorships and donations. They also organize events and offer discounts to customers.
The taproom is also dog-friendly as long as you stay outdoors and they are well-behaved. Customers can sit in the indoor taproom, patio, and a beer garden tent outside, which is well heated for cold weather.
You can order their beers online or find them at liquor stores around Colorado Springs. They also have a delicious food menu, cocktails and spirits on their menu. Some top beers you should give a try include the No Big Deal German-Style Kolsch and Thread of Life West Coast IPA.
Pikes Peak Brewing
Next on our list is Pikes Peak Brewing, founded in 2011 to bring beer lovers together. With the belief that the best beers are shared with friends, you would have a fantastic time with friends and family. They also opened a new location in downtown Colorado in 2020.
As a US Veteran owned business, the brewery always has exciting events for customers to look out for. They also allow guest food trucks, celebrate their beer releases, offer live music in the taproom and hold tours so you can see how their beers are being made.
You can check out their year-round and seasonal beers when you visit the taproom. Some top choices include the Thin Session IPA, a low-cal and low-carb session IPA that retains a full-flavor character, and the Devils Head Red ale, with a complex blend of toast, caramel and citrus flavors.
Red Leg Brewing Company
Another brewery in Colorado Springs owned and operated by veterans is Red Leg Brewing Company, and it describes itself as a place where community and culture meet. The establishment was founded in 2013 and gets its name from the Civil War battlefield where artillery soldiers had a cardinal stripe on their legs to show their location.
It is located on the Westside of Colorado Springs in a comfortable 4,000-square-foot facility with a taproom and brewery. It is connected to a local restaurant, and you can enjoy live music as you drink their award-winning craft beers.
Aside from the in-house craft beers, you can check out their guest taps, kombuchas, ciders and wines. Some of their flagship beers include the Springs Lite Lager, a filtered lager with citrus and pine hints, and Howitzer Amber Ale, a ruby-colored beer with a delicious balance of hops and malt.
Storybook Brewing
Storybook Brewing is a nano brewery based in Colorado Springs with a 15-barrel brewhouse. It is pretty popular in the city as one of the best places to get the high-quality, handcrafted beer made with fresh ingredients. The local family business focuses on taking its place in the craft brewing community in Colorado.
The brewery focuses on making themselves well-known contributors to the local community, and they do so with different events. They also have different food trucks coming each day, all from local restaurants. You can check out their website to know what they will be serving before you visit.
Storybook Brewing also focuses on making beers that can tell stories. You can try out the delicious Gnomish Beer Goggles, an American hopped pale ale, or The Last Strawberry Honey Wheat, a fruit and honey-flavored wheat beer made with real strawberries.
Bristol Brewing
We also recommend Bristol Brewing, which was founded in 1994 when the craft beer industry was up and coming in Colorado. It was founded by Mile and Amanda Bristol, who settled in Pikes Peak and made handcrafted fresh ales for locals. Now, it is one of the best breweries in the city, with its beers distributed across the state.
You can take their beer in the taproom or purchase it in four-packs, six-packs and bombers. The taproom is located in a former elementary school built in 1916, giving it a unique feel as you enjoy beers in the classrooms and former gyms and check out the students' artwork.
A wide range of beers is available in the city, including the Laughing Lab, which has won nine awards at the Great American Beer Festival Medals! They have other award-winning beers on-tap like the Red Rocket and Beehive.
Goat Patch Brewing Company
Goat Patch Brewing Company is another top place to enjoy beers when you're in Colorado Springs. It is founded on the values of balanced brews, adventure and community engagement and manages to explore all three as it impresses locals. The brewery supports two nonprofits each year and has many other events that beer lovers can enjoy.
Although they don't offer full plates in their kitchen, they offer a wide range of daily food trucks that you can check out and you can always bring your own food from outside. Enjoy your food with top beers like Orange is the New Stout and It Takes A Tribe Red Ale.
Colorado Mountain Brewery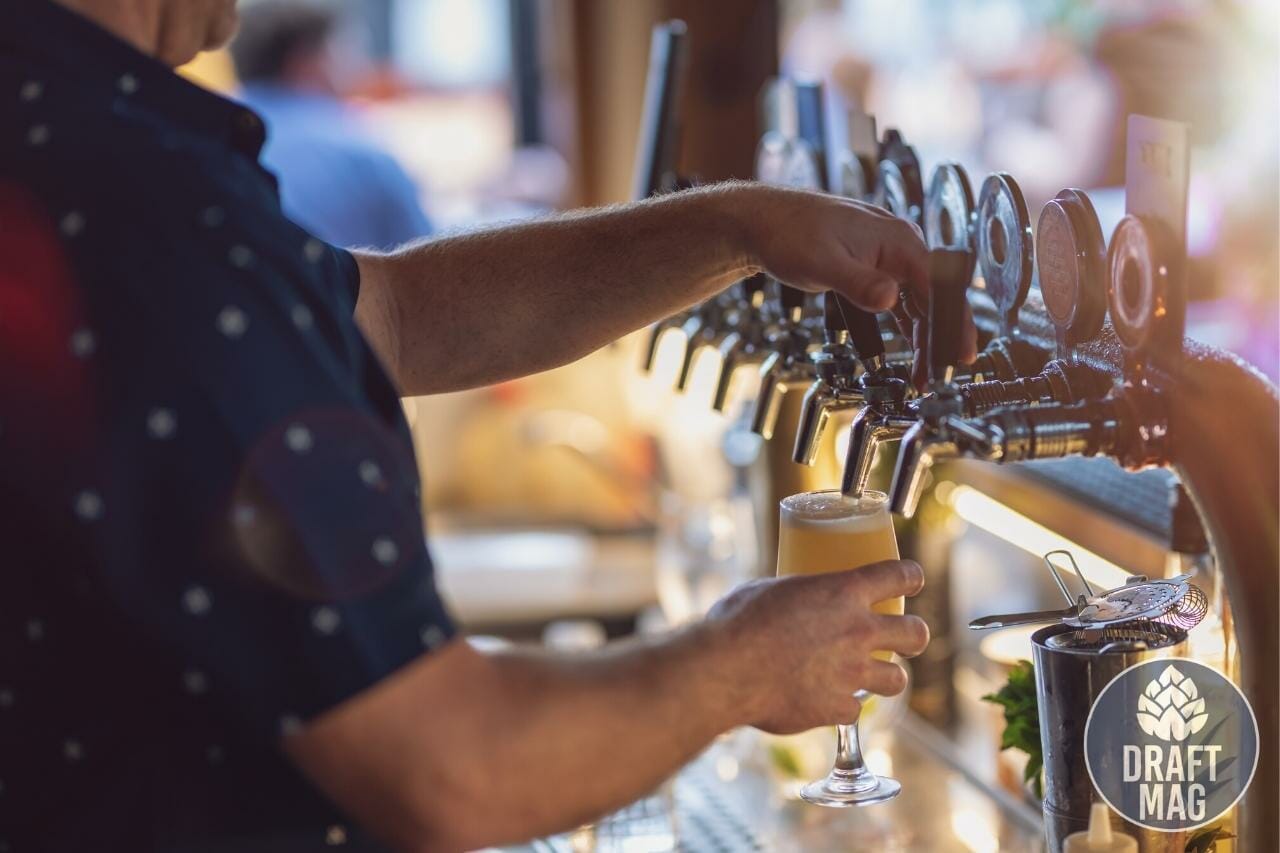 One of the top Colorado Springs breweries with food is Colorado Mountain Brewery, which comes with a full food and beer menu.
The brewery allows you to make reservations or book their space for events. They also offer rosé, sparkling wine, red wine, white wine and cocktails.
You can order soup, salad, entrees, burgers, pizza, pasta, wraps, sandwiches, tacos, dessert and even kid meals at this establishment. They also offer their beers in growlers, so you can take some top brews like the 7258 Blonde Ale and Ole '59er Amber Ale home or enjoy it in the taproom.
Battle Mountain Brewing Company
Battle Mountain Brewing Company is yet another award-winning brewery in Colorado Springs pushing the craft brew scene forward. The brewery has four barrels and one pilot system for experiments. So you can either have their simple but delicious flagship beers or try their innovative creations for something new.
This taproom is bustling with events, so you can expect something fun when you visit. They also celebrate all holidays possible and keep customers engaged with discounts and rewards. Some of their top beers include the Peach Tea Blonde and the Bedrock Brown English Ale.
Brass Brewing Company
You should also check out Brass Brewing Company when you visit Colorado Springs as it's one of the top places on our list. Owned and operated by veterans, Brass is located in downtown Colorado Springs and owned by Wayne and Kellee Briggs. The brewery gives 1 percent of profits back to nonprofit organizations supporting veterans.
Brass Brewing is focused on quality over quantity in its beers and operates a seven-barrel brewhouse. The tap list is constantly updated, so you can look out for new beers when you visit. Some of the local favorites include A Brief History of Time and Reforger.
Mash Mechanix Brewing Co.
We were also impressed with Mash Mechanix Brewing in Colorado Springs, a brewery and taproom in Pikes Peak. The taproom is open every day and offers delicious beers and a comfortable environment for all customers. You can also purchase their merchandise in their store or other beer accessories like a growler and pint glass.
They have an extensive and constantly changing selection of beers on their tap list for customers to look out for. The Grabber Orange Wheat is a popular favorite, and it is a wheat ale with hints of coriander and orange. You can also try out Larry's Lager and Country Squire Pecan Brown ale.
Red Swing Brewhouse
Red Swing Brewhouse is a fun and unique brewery named after the owners' red swing on their 50-year-old Maple Tree. As one of the top breweries in Colorado Springs CO, Red Swing focuses on community and relationships and has become a permanent part of the city's community and culture.
Although they are relatively new to the brew scene, they offer a cozy and homely experience in their taproom, making them popular among locals. You should give the Russian Imperial Stout or Belgian Golden Ale with Currants a try.
Rock Bottom Restaurant & Brewery
Rock Bottom is another establishment that has gone a long way in the United States. It first opened in 1991 in Denver but now has 19 breweries around the state and thousands of original beers. One of these breweries is in Colorado Springs, and you can check them out when you visit.
There are over 200 beer medals to their name from events like the Great American Beer Festival and World Beer Cup. You can enjoy these award-winning brews in the taproom in Cinema Pt, and they also offer catering services. You can try out the in-house and guest beers when you visit or take some to go.
Metric Brewing
Enthusiasts will also be impressed with what Metric Brewing offers as they focus on providing an ever-changing tap list and their award-winning beers. The brewery makes beer daily in their three-barrel system, so you can order from their small-batch beers or limited releases. They also have a selection of barrel-aged beers.
Since they often make beer, you can look out for new releases like the DDH No Pulp and Boyz N The Hood when you visit. Their beers are 100 percent natural and made with fresh, high-quality ingredients.
Atrevida Beer Company
Atrevida Beer Company is a Latina, Veteran and Woman-owned brewery which offers an impressive series of beers and fun events. The brewery constantly gives back to the community and actively supports equality, anti-bullying, inclusion and the LGBTQIA+ community.
Atrevida stands firm on one type of beer, and that is their Mexican craft beer of which you can find many on their tap list. You can also enjoy the beers on the 16 rotating selections when you visit the local taproom in Colorado Springs. Give the E-Legal rye IPA a try for something simple, or the Maria Bonita, a guava-flavored Pilsner, if you want to try a new style.
Peaks N Pines Brewing Co.
Next, we have Peaks N Pines on our list, an exciting craft brewery that opened in 2015 with the mission to serve people great beer. The brewery was founded by Teresa Vieria, Paul Vieria, Mike Hagen and Eric Bowers.
The brewery has also won a couple of awards in the past years, especially at the ACBF. Try out the Back Country Brown, which won a gold medal at the ACBF. It is situated on the northwest side of Colorado Springs and offers food options from the pizza shop beside them. You can try out the Ohana Nut Stout and Double the Need 4 Speed Red.
Florence Brewing Company
If you're looking out for the top breweries near Colorado Springs, Florence Brewing Company is a fantastic place for you to visit. It describes itself as a third place for people to escape from the normal social environments, home and the workplace. At the taproom, you can hang out in their dog-friendly patio and even meet their founder.
Florence is only 48 minutes away from Colorado Springs, and their locally-produced craft beers are worth the drive. You can give beers like the Beer Whistle Blonde or Ye' Ole Irish, which are available year-round, a try.
Trinity Brewing Company
The final recommendation for the top brewing companies in Colorado Springs is Trinity Brewing, founded in 2008. It is an earth-friendly establishment located in two barns, with artistic and quirky touches from local artists.
The brewery has a wide range of artisan beers and has showcased them through dozens of original artwork. There are 41 in-house craft beers to choose from and a brilliant collection of cocktails, cider, wines, tequilas and bourbons. We recommend the Apricot Blonde and Citra on Oats on Nitro.
Beer Scene
Colorado Springs features a wide range of local breweries, distilleries, wineries and cideries. Colorado has been behind major beer destinations like Fort Collins and Denver, but it is now blowing up quickly with a wide range of craft breweries. Although they have had breweries since 1993, it has become a fantastic place to enjoy beers.
Final Verdict and Summary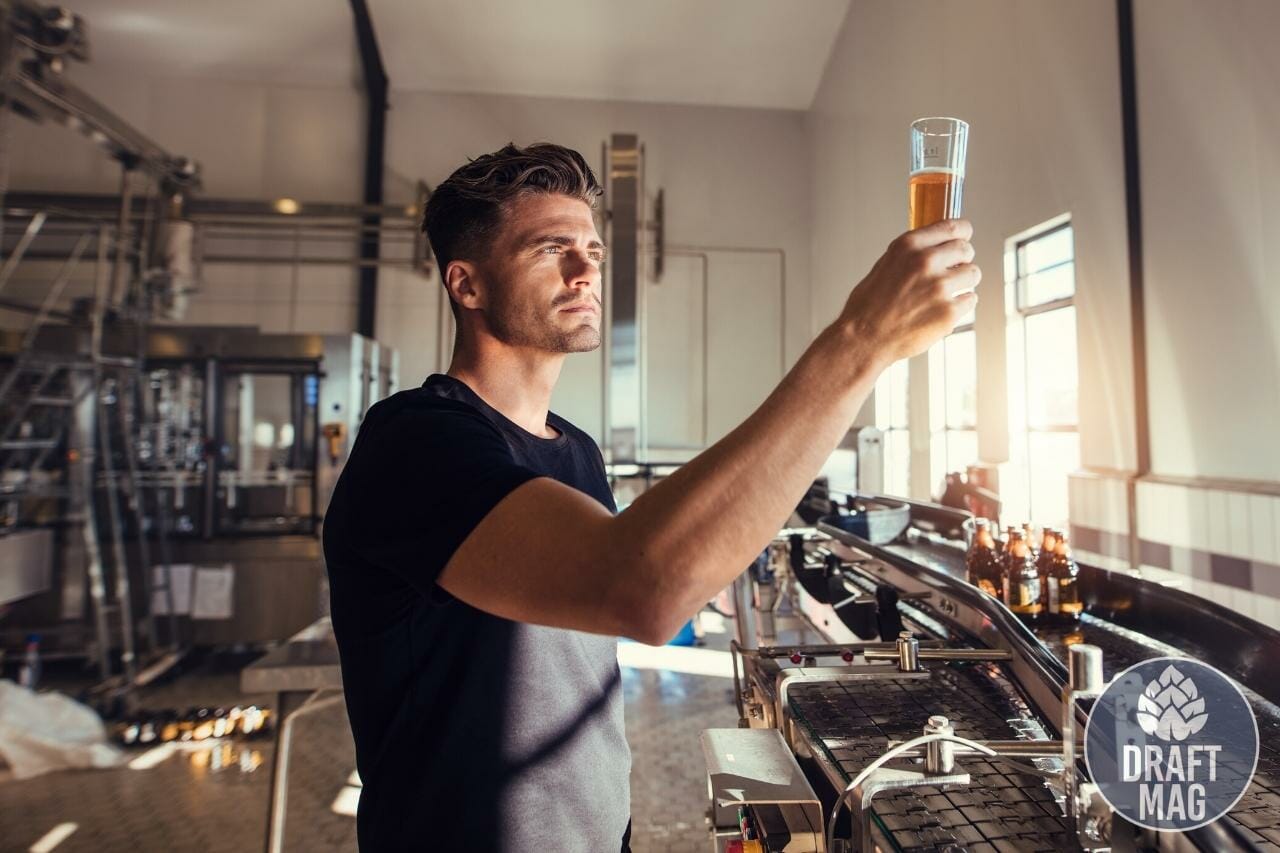 If you're planning to visit Colorado Springs, you can use our complete guide to check out the best breweries in the city.
The best brewery in the city is Phantom Canyon Brewing Company, so make sure to visit and order a cold glass of beer.
If you're feeling hungry, Colorado Brewing Company is the best beer place with food.
For those who want to try award-winning brews, Rock Bottom is the brewery with the most awards in the city.
If you live in the city and want to try something new nearby, Florence Brewing is the best place for beer close to Colorado Springs.
Now you have all that you need to know about the best breweries in Colorado Springs.
Check them out today!

Latest posts by Draft Mag
(see all)