Best Breweries in DC: Enjoy an Exciting Beer Tour in DC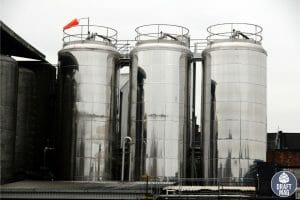 Anyone interested in the best breweries in DC will be thrilled to see tons of beer places in and around the district. DC features a wide variety of beer styles and breweries, offering something for every enthusiast.
Washington's breweries are open for taproom fun and curbside pickup, and some even accept online orders. If you're interested in DC's beer scene and brewery tours, check out our complete guide to the best brewing companies in the district.
| | | |
| --- | --- | --- |
| DC Beer Brewery | Number of Active Beers | ABV (Lowest-Highest) |
| DC Brau Brewing Co | 11 | 4.5 – 13 percent |
| City State Brewing Co | 11 | 4.5 – 7 percent |
| Other Half Brewing Co | 20 | 4.5 – 15.5 percent |
| Atlas Brew Works | 15 | 4.4 – 7.3 percent |
| Denizens Brewing Co | 25 | 4.1 – 9.5 percent |
| Port City Brewing Co | 33 | 4.3 – 9.5 percent |
| 3 Stars Brewing Company | 28 | 4.2 – 9.6 percent |
| Bluejacket Brewery | 10 | 4.8 – 13 percent |
| Red Bear Brewing Co | 11 | 4.1 – 8.6 percent |
| Right Proper Brewing Company | 6 | 4.7 – 7 percent |
| Aslin Beer Co | 30 | 4.5 – 15.75 percent |
| Hellbender Brewing Company | 13 | 4.7 – 8.5 percent |
| Ocelot Brewing Co | 11 | 4.7 – 12 percent |
| Capitol City Brewing | 11 | 5.2 – 9 percent |
| District ChopHouse & Brewery | 5 | 4.6 – 7.8 percent |
| Caboose Brewing Company | 17 | 4.5 – 14.1 percent |
| Solace Brewing | 22 | 4.5 – 10.1 percent |
| Franklins Brewery | 20 | 4.5 – 9 percent |
The Best Breweries in DC
If you're thinking about visiting DC for its beer, you should expect a fantastic experience. We've compiled the best breweries in and around DC in a comprehensive list below.
– DC Brau Brewing Co
At the top of our list is DC Brau Brewing Company, well-known for being a driving factor behind the modern beer boom in DC. It opened in 2009 and was the first brewery to package beers in the district since 1956. When you visit, you should check out top beers like:
Keller Pils
The Corruption
The Legislator
Sleeping Standing Up
The Citizen
The brewery consists of a production warehouse and taproom located in Bladensburg. The tasting room is open to visitors, and you can enjoy some of the top beers in the outdoor beer garden. Today, the establishment has become pretty popular, with their beers covering store shelves and bar menus in the city.
– City State Brewing Co
You can quickly get to City-State Brewing while in the DC area. Located off the Metropolitan Branch Trail, anyone taking a walk, biking, or coming from the Metro red line can stop at this brewery for a refreshing beer. Some of these beers include:
Edgewood Extra Special.
Equal Marriage Dark Wheat.
Blossom Kolsch.
Trainspotter Medusa Pub Ale.
Feather Duster Hazy Independent Pale Ale.
Aside from beer, City State offers a rotating lineup of food trucks, so you can expect something new each time you visit. The brewery also organizes family-friendly story hours if you're visiting with kids and comedy nights to enjoy with your friends.
– Other Half Brewing Co
Although Other Half Brewing Co opened in 2020, it has already become one of the most popular breweries in Ivy City. It received a lot of attraction from local craft beer fans, especially its smooth and crisp IPAs. Some of their best beers include:
Rabe.
Mmm… Fruit Mango.
Double Dry Hopped Nelson + Simcoe.
Past and Present: Cream Ale.
Vegan Cheddar.
The brewery has an impressive selection of cans and bottles that you can purchase to take home. There are also over a dozen drafts in the taproom, and you can bring food from other restaurants. Although Other Half provides snacks, they are just light appetizers.
– Atlas Brew Works
Atlas Brew Works is ideal for those who want fresh and eco-friendly beers. The brewers make the beer in 20-barrel batches, and their Ivy City facility is 100 percent powered by solar power. This translates to an extensive selection of beers to choose from, from the lager to hefeweizen and Citra pale ales. Some top choices include:
Ponzi.
Bullpen Pilsner.
District Common.
Half Street Hefeweizen.
The Precious One.
You can visit Atlas at the main location or check out the second site in Nationals Park. In the latter, you can order Andy's Pizza and your beer. When in Atlas, you should pay attention to their seasonal offerings.
– Denizens Brewing Co
Next on our list is Denizens, a woman-owned brewery located in Silver Spring and Riverdale Park. The brewery has an impressive lineup of popular styles, from pilsners to hazy IPAs. The Third-Party Belgian-style tripel is one of the top beers, and Denizens also makes delicious seltzers. Some of their other popular beers include:
Southside IPA.
Born Bohemian Pils.
Dunkel.
Marzen.
Papagayo.
Aside from the brewery, DC locals enjoy visiting Denizens because of their beer gardens. The spacious gardens allow you to enjoy beer flights or pints with your friends outdoors. The menu includes pub food like fish and chips or pretzels with cheese.
– Port City Brewing Co
Port City has something for everyone in its fantastic selection of beers. Whether you're interested in the witbiers or IPAs, the brewery has a good menu. If you're in DC for the first time, you should check out their porter. Some other recommended beers include:
Essential Pale Ale.
Panda Haze.
Optimal Wit.
Beach Drive.
Doppelbock.
You can enjoy these beers indoors and outdoors in the taproom. It's possible to order beers in six-pack bottles, cans, and growlers through curbside pickup and local delivery for those within a 5-mile radius. Port City is well-known for its seasonal lagers and Oktoberfest beers during the fall months.
– 3 Stars Brewing Company
If you're looking for a bold and funky brewery in DC, you should check out 3 Stars Brewing Co. They have beers with unique flavors like pecans, peppercorns, and kiwis. Their beers are full-bodied and distinctive, ideal for pairing with their food or just drinking with friends. Here are some beers you should look out for during your visit:
Peppercorn Saison.
Southern Belle.
Low Hanging Fruit: Strawberries and Kiwis.
Maibock.
Good as Gold.
The headquarters of 3 Stars is in Takoma, where you can enjoy the spacious taproom or pick up the beer at the curbside. The brewery also offers delivery in DC, even on the same day, and you can take a little adventure by trying out their barrel-aged brews.
– Bluejacket Brewery
When it comes to a unique beer experience, Bluejacket Brewery does it right. The purpose of the brewery is to push the boundaries of craft beers so that you can expect a lot of experimental flavors and styles. Despite this, there's something for everyone, whether you want IPAs, ales, or dark stouts. Try out these beers when at Bluejacket:
Miles From Nowhere.
Love Language.
Palace at 4 am.
Young Ruins.
Former Future.
The director of Bluejacket, Greg Engert, is popular among bar-goers in DC, as he has worked at The Sovereign, Churkey and more. When you visit their on-site restaurant, The Arsenal, you can enjoy your beers with American bar food. The brewery also allows for online orders and delivery.
– Red Bear Brewing Co
One popular joint among locals in NoMa is Red Bear, as it offers an inviting taproom and delicious beers. Located in Northeast DC, the beer is inspired by West Coast styles, probably because the co-founders come from Seattle. Some of the beers include:
DC Dirt American Porter.
Floof Oat Cream Pale Ale.
Dissent Hazy IPA.
Syla Belgian Tripel.
Say Queer Sour Fruited.
The brewery offers lots of variety on draft whenever you visit because they are constantly experimenting with various flavors and styles. You can enjoy beers indoors or outdoors in their inviting and spacious taproom and play board games. It's a good idea to visit from noon to 6 pm on Mondays to Thursdays for happy hour.
– Right Proper Brewing Company
Right Proper started as a craft brew pub in Shaw in 2013. Now, it has grown to one of the top brewing companies in DC. The company opened the Brookland Production House as a dedicated brewing facility and currently distributes its beer to bars around the district. But you can still visit their Brookland and Shaw brewpub to enjoy top beers like:
Raised by Wolves.
Senate Beer.
Li'l Wit.
Fear No Art.
Baron Corvo.
You can make a reservation for indoor dining at the taprooms or visit and get the patio tables. Since their selection of beers rotate quickly and is made in small batches, you can expect surprises whenever you visit. The Shaw location also includes a full restaurant.
– Aslin Beer Company
One of the top brewing companies close to DC is Aslin Beer Co, with two locations in Alexandria and Herndon. These are 20 and 40 minutes away from DC, or less, depending on when you're driving. But the drive is worth it, as you can enjoy some top beers like:
Stating the Obvious.
Dead Inside.
No Backsies.
Volcano Sauce.
Summer Fruittata.
The Alexandria taproom has a simple and spacious design, with vintage neon signs, murals, and subway tiling. You can also try out their funky sours and IPAs, but ensure you give some experimental brews a try. You can also purchase Aslin Beers in stores in DC.
– Hellbender Brewing Company
Another eco-friendly brewery on our list is Hellbender, as it uses a sustainable mash press filter system which lowers its energy, grain, and water use. The brewery's unique name is from a type of salamander, and it has beers for everyone, starting with the famous Bare Bones Kolsch.
Bare Bones.
Summer Seasonal.
Kuhl As A…
Negative Space.
Four Cairns.
Aside from the three core beers, the brewery also offers a couple of rotating beers which you should check out. It is open from Wednesdays to Sundays and constantly invites food trucks and live music entertainers. It's best to check their social media page for visiting so you know what to expect.
– Ocelot Brewing Company
If you decide to visit the Aslin Herndon taproom, you can also check out Ocelot Brewing before going back to DC. It is about fifteen minutes away from the Aslin and forty minutes from Washington DC. In their taproom, you can enjoy delicious beers like:
Walking Through Windows.
Cachito.
Family of Trees.
Jacks & Jokers.
Signal From The Noise
Ocelot features a rotating taproom with a wide range of styles, so you should expect changes to the menu each time you visit. The brewery also allows the pickup of growlers and bottles. The taproom features a cozy, industrial-style space, and you can see the beer tanks right in the space where you're drinking.
– Capitol City Brewing
Those who want to drink award-winning beers in DC can check out Capitol City Brewing Company. It's well-known as the first brewpub to open in Washington DC since the prohibition and continues to offer an impressive experience in its sleek and spacious taproom. When you visit, check out top beers like:
Amber Waves.
Bloodline.
Pudge.
Tropic of Thunder.
Rude Boy.
The Capitol City taproom is designed with a large round table in the center where visitors can sit to enjoy beers and many other tables. There is also an outdoor space for dining, and the brewery allows takeout and delivery. You can host your party in their space or order delicious meals with your beer, from appetizers and entrees to pizzas and sandwiches.
– District ChopHouse & Brewery
Although District ChopHouse and Brewery seems more like a steakhouse than a brewery, you can expect the best of both worlds in this DC brewery. It's a popular pre-game and post-game beer location for enthusiasts watching the Wizard and Capital games. As you enjoy the games, you can order top beers like:
Light Lager.
India Pale Ale.
Belgian Pale Strong Ale.
Export Stout.
Scottish.
Whether you want a dry-hopped IPA or caramel-flavored stout, there's something for you at District ChopHouse. The brewery also has delicious meals, and you can't go wrong with the onion rings. If you want to try different beers at a time, you should order their beer flights instead.
– Caboose Brewing Company
Caboose is another brewery just outside DC, located about 25 minutes away from the district. The brewery has an extensive selection of tried-and-trusted beer styles on its menu. Those who don't enjoy beer can try out the wines and ciders on tap. Some of their top beers include:
Weizen Up Hefeweizen.
Raspberry Gose.
Citra Session IPA.
American Black Ale.
Fog IPA.
You can enjoy your beer with the delicious food on their menu. The brewery provides small plates of food, all made with ingredients from local farmers and foragers. So you can enjoy fresh meals with fresh beers when at Caboose. You should pair their famous cheeseburger with the Weizen Up.
– Solace Brewing
Solace Brewing has three locations, one in DC and two others in Virginia, about 40 minutes away. The Navy Yard location has a classy and sleek design, with spacious tables and a bar. When at Solace, you can try out some popular beer options, including those below.
Anchorless Blonde.
Lacerated Sky.
When in Rome.
Beer:30.
Carpet Walker.
Solace Brewing is the best beer place in DC for food. Their burgers are made with fresh meat ground fresh in-house from the whole beef chuck. They also feature tots, soups, and handcrafted bratwursts. The batter for their chicken is handmade, and they have a full kids menu, with juice, soda, milk, and fries to accompany hot dogs, burgers, chicken, and chicken sandwiches.
– Franklins
The final DC brewery on our list stands out from many others. Franklins Brewery sells delicious beers and toys, making it great for attracting families and large groups. It's a small-scale brewery led by Mike Roy, and any newcomer should try the experimental sour beers or Belgian brews. Some of their top beers include:
Bombshell Blonde.
Private IPA.
Casually Latte.
Rubber Chicken Red.
The Beer That Fell to Earth
You should pair the Bombshell Blonde with the Roseda beef burgers and enjoy an impressive experience. You can easily recognize the brewery by the neon mural on the roof, and it's a great place to make memories and capture them. To get an even better experience, check out the Quarantiki Room in Franklins, where you can drink rum, spirits, and cocktails.
Conclusion
This article has covered all the best breweries in the district where you can enjoy a delicious pint or flight of your favorite beer or experimental styles. Here are our top recommendations: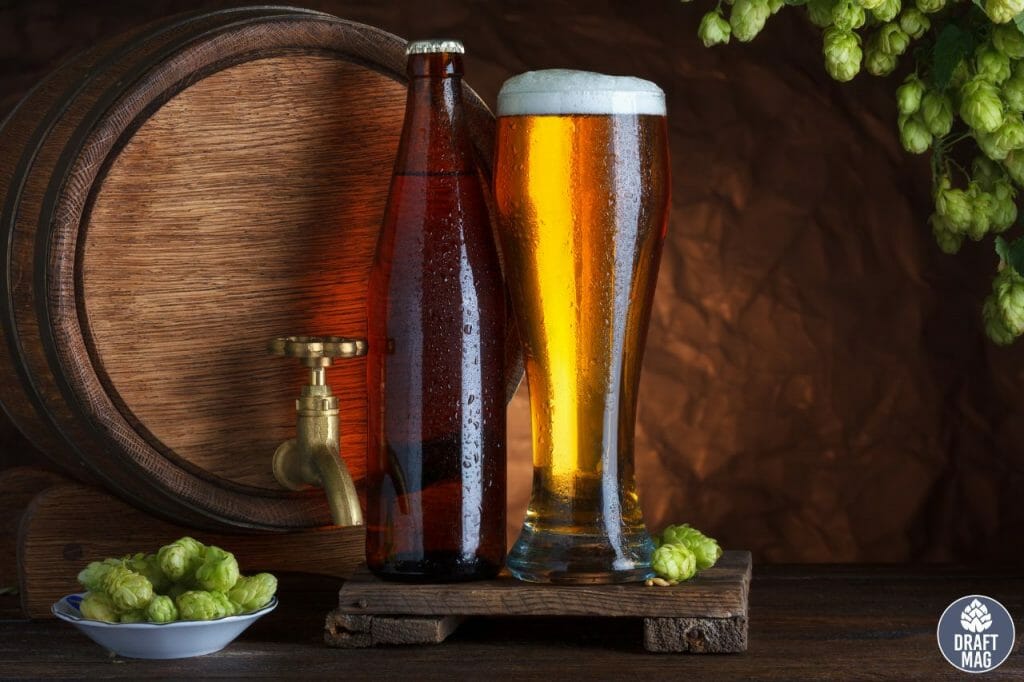 DC Brau should be at the top of your mind, with delicious handcrafted beers and a comfortable garden.
Other Half is one of the newest in DC and will offer impressive customer service and experimental beers.
Solace offers the best beer and food combo in DC, with a full menu including kids' meals and farm-to-table options.
Your visit to DC won't be complete without a visit to Right Proper, which has a new tap list whenever you visit.
Aslin is the top choice for those who don't mind driving a little further from DC, as it offers a fun and bold taproom with a variety of beers.
Now you can plan an exciting trip to DC and check out their delicious local beers, so buckle up and head to Washington!