Best Breweries in Columbia: Top Places to Visit for Beer Lovers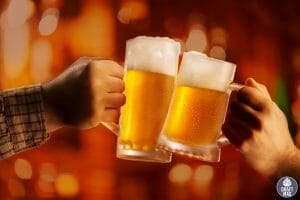 Beer enthusiasts begin to search for the best breweries in Columbia once they realize that Charlotte isn't the only place with a vibrant craft beer scene. Columbia has an active and fast-growing brewing community, and this is combined with its fun culinary scene.
The city in South Carolina is also known for being easily accessible and affordable, making it easy for anyone to get around and try some of the best beers. This guide is an excellent start if you're ready to explore Columbia's craft brew scene.
| | | |
| --- | --- | --- |
| Columbia Beer Breweries | Number of Active Beers | ABV (Lowest-Highest) |
| River Rat Brewery | 15 | 4.2 – 8.5 percent |
| Columbia Craft Brewing Company | 13 | 4.0 – 9.1 percent |
| Hunter-Gatherer Brewery & Alehouse | 5 | 4 – 7 percent |
| Steel Hands Brewing | 13 | 4.2 – 8 percent |
| Swamp Cabbage Brewing Company | 6 | 4.5 – 6.5 percent |
| Savage Craft Ale Works | 10 | 4.7 – 9 percent |
| Twisted Spur Brewing | 22 | 4.2 – 9.2 percent |
| Angry Fish Brewing Co | 39 | 5.3 – 10.2 percent |
| Hazelwood Brewing Co | 10 | 5.2 – 10.5 percent |
| Old Mill Brewpub | 3 | 3.8 – 6.4 percent |
| Craft and Draft | 43 | 4.2 – 13.6 percent |
The Best Breweries in Columbia
You can easily plan a tour throughout Columbia SC with the top places in mind and transportation. Keep in mind there are also a few must-visit breweries less than thirty minutes away from the city.
– River Rat Brewery
River Rat is one of the most popular brewing companies in Columbia and is greatly loved among the locals. The brewery opened in 2013 to honor the three rivers that run through Columbia and the laborers that built it. Their brewers are known for fresh and unique beers, with some of the top choices being:
Astronaut Sauce.
Hazelnut Brown Ale.
American Kolsch Story.
Twisted Lemon Wheat Ale.
Lost Port Porter.
The award-winning Columbian brewery combines its great beers with a full regular and Sunday brunch menu. Aside from enjoying meals with your beer, you can participate in their brewery tours and other events in the packed calendar.
– Columbia Craft Brewing Company
Next on our list of the best breweries in Columbia, SC is Columbia Craft, which was launched in 2017 and had been making an impressive series of IPAs, ales, lagers, barrel-aged and sour beers. The locally-owned and operated beer is located in the Vista, where you can enjoy top beers like: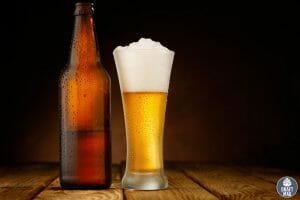 Columbia Craft Lager.
Arendal.
Days Ahead.
Pull.
Macroeconomics.
Whether you want to enjoy the craft beers on tap, take some of their canned beers home or take a tour of the brewery, Columbia Craft is open every day except Sunday. Plus, the fun becomes even better with their weekly events including bingo night, teacher night, rock band, Mario Kart night, and beer yoga.
– Hunter-Gatherer Brewery & Alehouse
Hunter Gatherer Brewery is one of the oldest brew companies in Columbia and the first micro-brewery. It was established in 1995 and is well-known for having ales inspired by English and American styles. Some of the beers from these styles include:
Golden Ale.
Raspberry Sour.
Lager No. 29.
ESB.
Hazy IPA.
The brewery was founded by Kevin Varner, who gained a lot of experience overseas in making unique beers. Aside from the central location, Hunter-Gatherer also opened a second location in 2018 where they serve beers and specialty meals. It's exciting to know that the founder has brewed every batch of beer since it was founded over two decades ago.
– Steel Hands Brewing
If you want a community-focused brewery while in Columbia, Steel Hands is the best brewery West Columbia, SC. The brewery is known for its focus on the community and its organizations. Their hand-crafted beers can be enjoyed in a 10,000-square-foot facility that accommodates the production area and brew pub. Check out beers like:
All Citra IPA.
Punch Clock Pilsner.
Lime Golden Ale.
Tropical IPA.
Pecan Brown Ale.
You can stay in their outdoor beer garden if you want to enjoy some fresh air with your beer. The restaurant has a full menu of big and small plates, and the Steel Hands even owns support space if they expand in the future. There are also regular events like live music.
– Swamp Cabbage
Next on our list is the largest craft brewery in Columbia, Swamp Cabbage. Its taproom is near Williams-Brice Stadium, where you can enjoy different beer styles from full-bodied and light to hoppy and crisp. The beers can also be enjoyed in pints or flights. Some of the top beers include:
Chocolate Brown.
Sabal Palm Brown.
Oxbow Amber.
Merry Cinnamas.
The award-winning brewery features several events to keep you engaged while you enjoy their unique beers. These include trivia nights, crabfest and fireworks, brunch events, conservation on tap, oysterfest, and more. Whether it's Mother's Day or Valentine's Day, there are different events that you can enjoy.
– Savage Craft
Next on our list is a veteran-owned brewing company that focuses on providing you with the best beers. Savage Craft is a top brewery in Columbia, which applies the same disciplined approach they learned in the military to refine their craft brews. When you visit the brewery, you can enjoy top beers like:
Galaxy Banger Hazy IPA.
9 Banger Hazy IPA.
Meeting Street Pale Ale.
Pincusion Somersault.
Dank Heist (Alpha) Hazy IPA.
Savage Craft offers a fun gathering place for locals in Columbia. The taproom is family-friendly and great for friends and neighbors to hang out over a beer. Whether you want to enjoy brews in the beer garden with live music, relax on the rooftop or have a snack with your beer in the Jailhouse, beer lovers can have a lot of fun.
– Twisted Spur
Regarding snacks with beers, Twisted Spur is one of the best Columbia, SC breweries with food. The brewery combines fun and delicious snacks with its beers, with menu options like wings, fries, pub pretzels, fried cauliflower, and more. Some of the top beers include:
Dead Head Red.
Fraulein Hefeweizen.
Great White Buffalo.
Sexi Mexi.
Southern Bell Blonde.
The brewery is owned by Chris Baldwin, a native of Columbia. He combines his knowledge from the West Coast with his passion for his home. This leaves you with a pub-like menu and experience. Twisted Spur does not have an official website, but you can get updates from their Facebook page.
– Angry Fish Co
If you want even more beer when you're in Columbia, you can simply take a 20-minute drive to Lexington, where Angry Fish is located. This is one of the top breweries in Lexington SC, and was established in 2018. It is the first commercial brewery in South Carolina. Some of their famous beers include:
Bomb Island.
Azure Point Hazy IPA.
Don't Be A Karen Blackberry & Lime Sour.
Anchor Knot.
Doolittle's.
When it comes to enjoying a wide range of beers, Angry Fish offers a lot. Aside from its year-round beers, you can enjoy fruity sours and traditional and hazy IPAs. They also have a series of single-hop beers and barrel-aged beers.
– Hazelwood Brewing Co
Another top establishment on our list is Hazelwood, an independent craft company. It's a family-owned and operated brewery led by Matt Rodgers, who has had a passion for brewing for over a decade. Because of this, he opened this brewery in a boiler room in Lexington, which had existed since 1963. They offer delicious beers like:
Mixed Berry Jam.
Unfiltered Pilsner.
Brunch Monster.
Indo/Outdo.
Mexican Lager.
One of the highlights of this SC brewery is the Hazelwood Farm, which is where they grow their hops. It has been operating since 2005, where the brewery gets the hops and other ingredients for making beer. They also get ingredients from other local farms in SC.
– Old Mill Brewpub
Another top brewery close to Columbia is Old Mill Brewpub, which offers a selection of delicious beers. The brewery is known for its pub food menu that goes well with its tap list. Keep in mind that the brewery only has about three beers on its list, which include:
12 Mile Oatmeal Porter.
Big Timber West Coast IPA.
Lederhosen Grapefruit Bavarian Wheat.
Aside from the three beers on the tap list, the brewery also sources beers from other brewing companies. These include Cigar City, Hazelwood, Southern Barrel, Sierra Nevada, Smithwicks, Columbia Craft, Dogfish Head, and Guinness.
– Craft and Draft
Although Craft and Draft isn't a brewery, it's a perfect way to round up your beer experience while in South Carolina. It's a craft beer market and taproom in Columbia, with a rotating tap list from a wide range of breweries. These are beers from South Carolina and all around the world.
Conclusion
Our guide has covered all the best spots for beer in Columbia, offering fun taprooms, beer gardens, and even a craft market. Here are our top recommendations: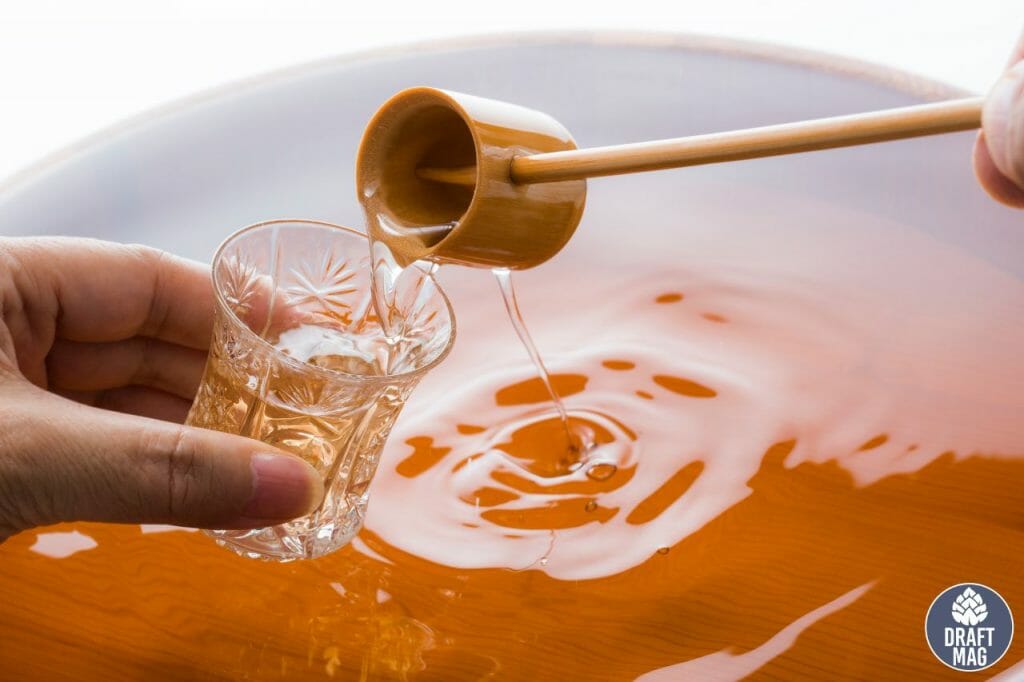 River Rat is the best brewery in Columbia, offering a full regular and Sunday menu, tours, and events.
Hunter-Gatherer is known for its English and American-style ales.
Swamp Cabbage has the best craft brew in Columbia, with a calendar full of events.
Twisted Spur is the best place for the ideal beer and snacks combo.
Craft and Draft is a unique way to enjoy beer from establishments around SC in Columbia.
Whether you're visiting the city or looking for breweries near you, these breweries are your top choices. Now you can dive into the world of delicious beers whenever you're in the city of Columbia!