Best Breweries in Albuquerque – A Tale of the City's Top Craft Beers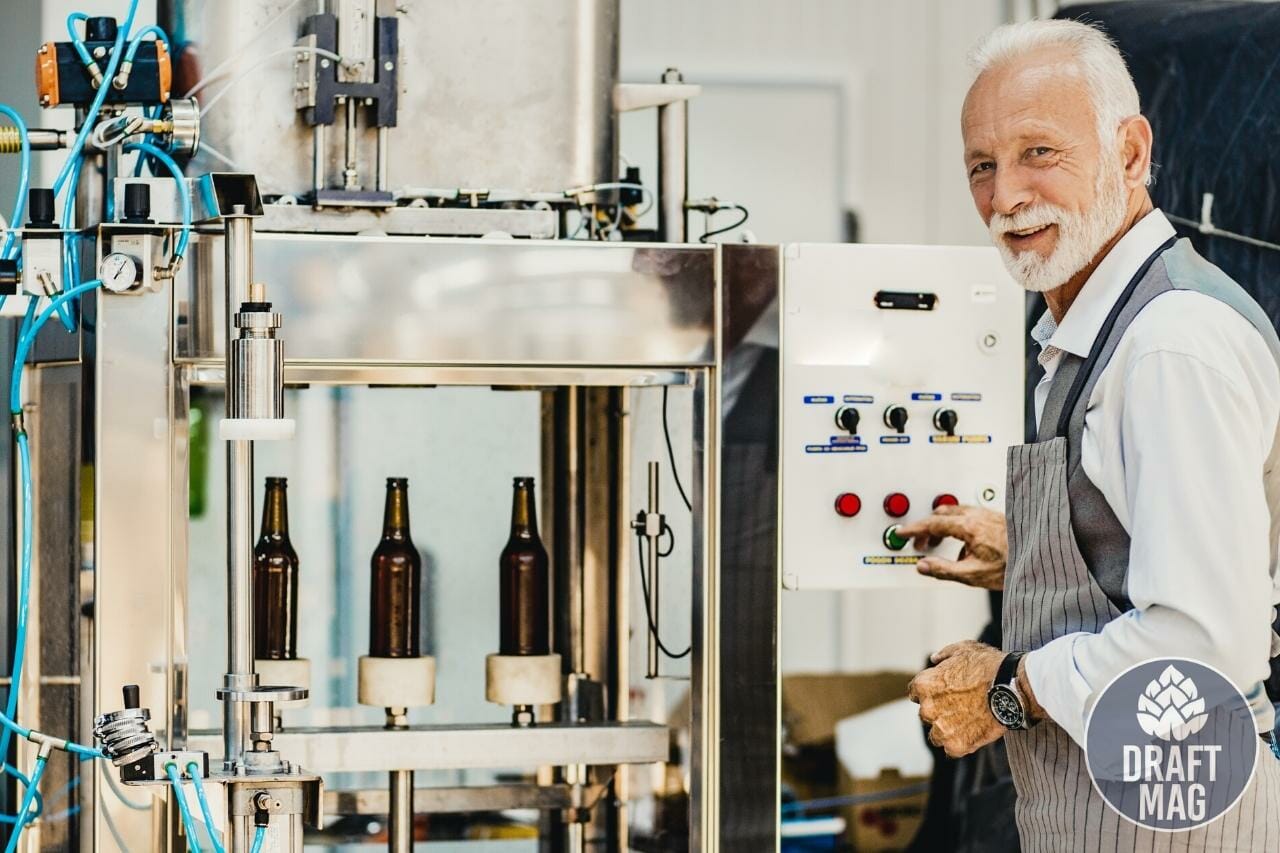 The best breweries in Albuquerque have really aced their art of craft beer making. Many of these places boast great award-winning beers and have a robust range of brews for beer lovers.
If you are a beer patriot or beer novice, you will feel left out in the breweries in Albuquerque New Mexico.
Here are a few of the best breweries in Albuquerque that you can visit on your next trip:
| | | |
| --- | --- | --- |
| Albuquerque Beer Breweries | Number of active beers | ABV (Lowest-Highest) |
| Canteen Brewhouse | 12 | 0-8 percent |
| Marble Brewery | 30 | 4.2-11 percent |
| La Cumbre Brewing Co. | 50 | 3.4-11 percent |
| Bosque Brewing Co. | 47 | 4.2-10.8 percent |
| Nexus Brewing | 5 | 4.2-9 percent |
| Santa Fe Brewing Company | 16 | 4.2-12 percent |
| Rio Bravo Brewing Company | 14 | 4-12 percent |
| Bow & Arrow Brewing Co. | 28 | 4-11.7 percent |
| Gravity Bound Brewing Co. | 7 | 4.5-9 percent |
The Best Breweries in Albuquerque
In the recent past, New Mexico was named one of Travelocity's top 10 beer destinations and rightly so. Many beer lovers across the USA swear by the quality of the craft beer that is found on the ever-so-alive roads of Albuquerque.
Here are some breweries you should visit while in Albuquerque:
Canteen Brewhouse
– Locations
2381 Aztec Rd NE, Albuquerque
417 Tramway Blvd NE, Albuquerque, (Tramway & 1-40)
– Highlights
Two decades-old
Two taprooms
Mug Club membership
International award-winning beers
Hosts event nights
Live music
Beer to go
Patio
Canteen Brewhouse is one of the best Albuquerque breweries with food that boast a great beer selection. What started as a tiny brewery back in 1994 now has two big taprooms across Alburquerque city. Over the past 25 years in business, they have won more than 150 medals and awards across local, national, and international competitions.
They are one of the most prominent Albuquerque breweries that vows to serve the best craft beers. They also host some of the most fun live events for beer lovers out there. The brewmasters in Canteen Brewery believe in their authentic hop game. From an IPA with a twist or a good old lager, they have some very dynamic brews to check out.
– Brews You Must Try
Flashback IPA
Wicked Raven Imperial Stout
Panama Joe Coffee Stout
Znedo Dark Czech Lager
El Gato Gordo Breakfast Stout
Marble Brewery
– Locations
9904 Montgomery Blvd NE, Albuquerque
111 Marble Ave NW, Albuquerque
4740 Night Whisper Road NW, Albuquerque
– Highlights
Free brewery tour
Tasting sessions
Fun events
Quirky merchandise
Brew club membership
Hosts private events
Pop-up food trucks and in-house food
Allows Kids
Marble Brewing started in 2008 as one of the small breweries in Albuquerque NM. Since then, it has become one of the most award-winning microbreweries in Albuquerque, with a range of exclusive beers to try. The makers have been brewing some of the boldest and unapologetic craft beers that the city has ever tasted. This brewery is another great find. It is
Their 30-minute brewery tours are absolutely free for you to see gallons of fresh beer being made right in front of your eyes. There are always many other events happening at Marble for customer engagement. Overall, they have carried out experiments to craft an incredible range of brews to send your taste buds on quite a taste trip.
– Brews You Must Try
Cholo Stout
Cerveza
Desert Fog IPA
Double White Belgian
Double White Triple Berry
Pink Lemonade Lager
La Cumbre Brewing Co.
– Locations
3313 Girard NE Albuquerque
5600 Coors Blvd NW C1 Albuquerque
– Highlights
Award-winning beers
Food trucks
two taprooms
Hosts events
Rotating beer menu
Live music on weekends
Games room
La Cumbre Brewing Co. abides by its strong vision –  they want people to "Get Elevated" when they have their beer. The "Get Elevated" concept first came into being with their amazing gold medal win at the Great American Beer Festival with their fan-favorite hop masterpiece, Elevated IPA. Since then, the Elevated IPA has been their best seller in taprooms and takeaway cans.
This place specializes in serving many heavy hop beers. They really know how to use the variety of hops in the perfect combinations to get your taste buds tingling. However, the hop-forward IPAs have an excellent kick and might not be the best choice for light drinkers. There are great in-house light lager or ale options for you to start your tasting with. They also have a very quirky and fun games room with foosball, pool tables, and many more games for you to enjoy.
– Brews You Must Try
Elevated IPA
Slice of Hefen
Malpais Stout
Gilded Age Porter
Acclimated APA
Pyramid Rock Amber
Siberian Silk – Baltic Porter
Bosque Brewing Co.
– Locations
106 Girard Blvd SE, Ste. B Albuquerque
5161 Lang Ave NE, Suite A Albuquerque
834 US-550 Bernalillo
– Highlights
Hosts event nights
Personal kegs on order
Online order for pick-up
Changing tap menu
Multiple taprooms
Owners Gabe Jensen and Jess Griego started in 2012 as a small start-up. Back then, they started with a small unit, they only produced around 350 barrels of brewed beer in a year. Now they have reached a 10,000 barrels-per-year production capacity. The increasing demand for craft beers and breweries in Albuquerque New Mexico has really worked wonders for Bosque.
Their in-house brews and unique recipes have helped them grab awards from the Great American Beer Festival, the World Beer Cup, the New Mexico Brewers Guild IPA Challenge, and many more. Their IPAs speak a hundred stories in the delicate layers of caramel, wheat malts, and light copper base of pale. Many more such delicate and subtle flavors are doing rounds in their taprooms.
– Brews You Must Try
Elephants on Parade
Open Space Haze
Riverwalker IPA
Bosque Lager
Crimson & Clover
Tangerine Riverwalker
Nexus Brewing
– Locations
4730 Pan American Fwy NE, Albuquerque
1511 Broadway Blvd SE, Albuquerque
– Highlights
Smokehouse barbeque
Award-winning beers
Hosts private parties
Membership available
Online orders
Beer tours
Beer to go
Nexus Brewing has a proud owner who not only loves to brew his own craft beer but also has the most amazing barbeque facilities in town. When Ken Carson started out, he only had one taproom in Albuquerque. In 2019, he made his dream of having a beer with barbequed food come true for all his visitors.
This is one place packed with authentic Mexican flavors in all its creations. They know their game in both food and beverages alike. In addition, their huge variety of brewed beer has won them multiple prestigious awards like the World Beer Cup and Best of the City award. You must stay tuned to their social media pages for all the latest updates and happenings in their taprooms.
– Brews You Must Try
Imperial Cream Ale
Oracle Mexican Lager
Honey Camomile Wheat
Beam Me Up (Higher) – Scotty
Birds of Prey
Chocolate Porter
Santa Fe Brewing Company
– Locations
3600 Cutler Ave NE #1, Albuquerque
6110 Alameda Blvd NE Suite #1, Albuquerque
– Highlights
Has their own hop farm
Hosts private events
Off-site events
Great merchandise
Taproom
Live music events
Partners with local businesses for community support
Sustainable brewing project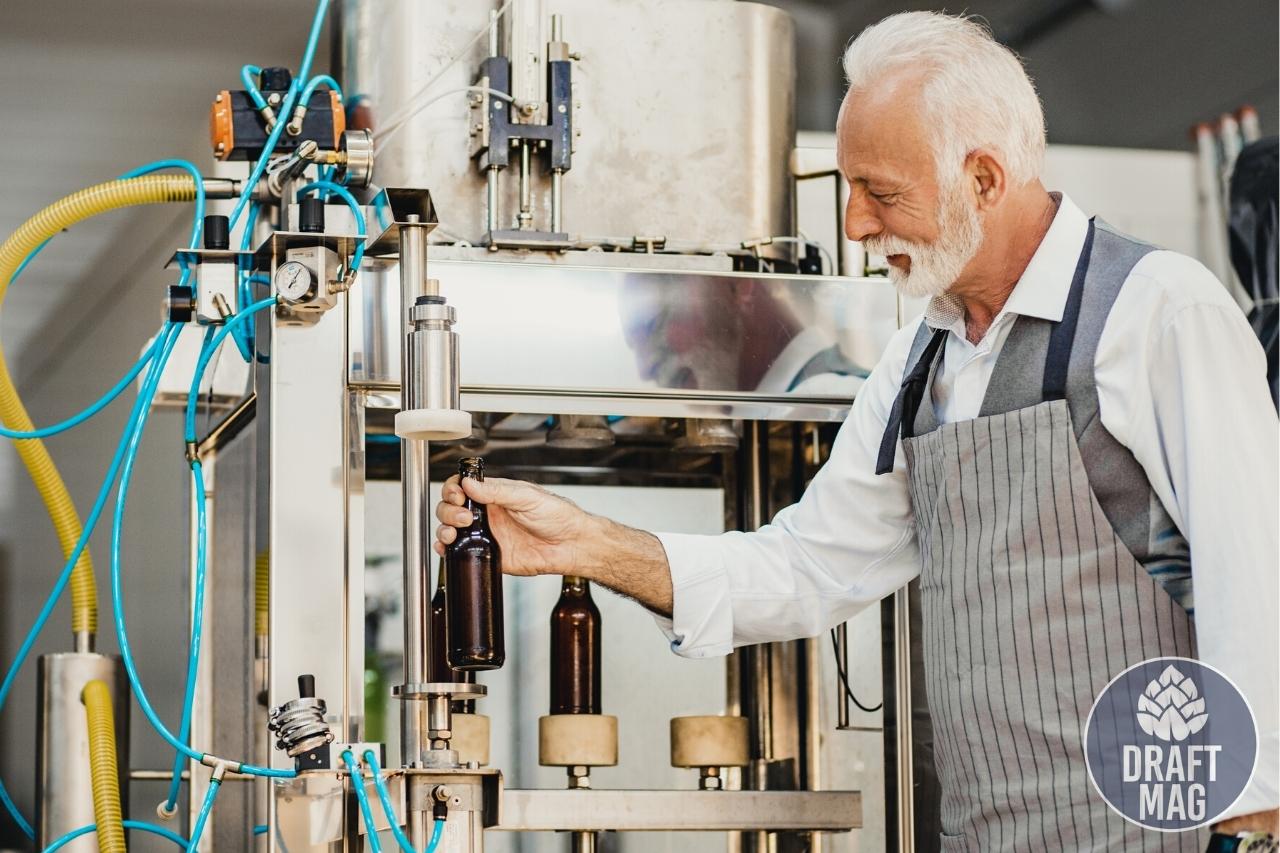 Founded in 1988 by Brian Lock, Santa Fe Brewing Company is the original, largest, and most award-winning craft brewery in Albuquerque, NM. They brew iconic southwest brands, including Happy Camper, Imperial Java Stout, and State Pen Porter in Santa Fe, served in their taprooms in Santa Fe and Albuquerque, and distributed around the southwest.
The brewery extends plenty of comfortable seating- both upstairs and downstairs lounges and an outside covered seating. With a laid-back atmosphere and rooftop patio, it is an easygoing and ready-to-explore space specializing in an extensive range of hand-crafted and sustainably canned craft beers.
– Brews You Must Try
Santa Fhazy IPA
Happy Camper IPA
Social Hour Wit Inspired
Java Sout
Santa Fe Nut Brown Ale
Rio Bravo Brewing Company
– Location
1912 2nd St NW, Albuquerque
– Highlights
Hosts events like intimate marriages
Live music shows
In-house food menu
Award-winning brews
Historic Firestone Company building converted into a taproom
Handmade root beer and cream soda
Has an Adventure Club membership
Happy hour and late-night specials
Officially certified "New Mexico True" company and owned by local natives, Randy and Denise Baker, Rio Bravo isn't only a brewery but, a destination. In 1951, they remodeled the Firestone Company abandoned building to create a bold and energetic space. The historic warehouse extends a taproom with a Scratch Kitchen, a large bar, and table dining. The brewery is dedicated to crafting consistent, innovative, and high-quality hand-crafted beers for locals and tourists.
They specialize in an extensive range of carefully crafted beers, including IPAs, Stouts, Barrel-Aged products, Sours, hard Seltzers, Sparkling water and Root beer & Cream Soda, and several other styles for different pallets. In addition, the brewery offers a spacious outdoor Bier Garden, a covered front patio, and a garage area that is ideal for events, meetings, or any other celebrations. With ample street spaces and a fenced lot, parking isn't a concern here.
– Brews You Must Try
Freak Juice IPA – Hazy England IPA
Strawberry Hefeweizen
Putin's Mistress – Russian Imperial Coffee Stout
Hard Rootbeer
95 Schillings
Bow & Arrow Brewing Co.
– Location
608 McKnight Ave NW, Albuquerque
– Highlights
Beer hall
Open patio
Taproom
Hosts events
Pop-up food trucks
Beer to-go options
Rustic farmhouse ale options
Rents loft for events
Founded in 2016, Bow & Arrow Brewing Co. is the brainchild of college sweethearts- Shyla Sheppard and Missy Begay. The brewery presents a unique lineup of sour, barrel-aged, wild (Brett) beer. Their beer line is a celebration of the people, culture, and landscape of the Southwest. With the philosophy to explore, create, and inspire, they aim for excellence and adventure for satisfying every pallet in the beer community.
The brewers aim to source and integrate top-quality local ingredients to craft full-flavored and adventurous beers. Similar to fine beers, this place also integrates timeworn decor of both modern and vintage Southwest-inspired aesthetics. The brewery provides both communal and intimate seatings, an onsite brew hall, and an outdoor patio with a fire pit where the beer enthusiasts can enjoy fresh beers from its source.
– Brews You Must Try
DENIM TUX Blue Corn American Pilsner
FLORA VISTA Oatmeal Imperial Stout
VIDA WEST Mexican-style Dark Lager
FOEDERLAND Foeder-aged Farmhouse Ale
Gravity Bound Brewing Co.
– Location
816 3rd St NW, Albuquerque
– Highlights
Pop-up food trucks
Hosts events
Sustainable, environmentally friendly project
They grow their ingredients
Exclusive outsourced malts
Supports the local community
Uses recycled products
The brewery was opened by the veteran brewer, Cameron Frigon, and brother, Chris Frigon (actual veteran) with the sole aim to support the local community. The brewery is well-known for its classic styles, emerging flavors, and continuation in beer exploration. Along with their extensive range of delicious and exciting beer selections, non-alcoholic kombucha is the favorite pick of the visitors.
The place offers plenty of large patio and outdoor seating areas for locals and tourists to sit and enjoy their unique brews. Aside from brewing fantastic beer, maintaining the practices to keep the brewery as sustainable as possible is important. Overall, this is the perfect spot to hang out with family and friends after a long, tiring day.
– Brews You Must Try
Subtitles On – Munich Dunkel
Where Lightning Strikes – hoppy pilsner
Living in Denial – fruit-flavored sour beer
Lets Get Western – West Coast IPA
Albuquerque Breweries: The Origin
Albuquerque Breweries came into being with a lot of Spanish influence from the beginning. This is primarily due to the heavy influence of the Spanish settlers in these Southwestern US lands. The present craft beer scene in New Mexico is a beautiful confluence of Spanish, Mexican, and Native American culinary influences.
– The Rise of Microbreweries
Microbreweries in Albuquerque are booming, and the city has been named one of America's best beercation spots by Beer & Brewing Magazine. The city has many great breweries clustered together, and you can probably hit most of them.
– Celebrating Craft Beers
The city has been hosting events such as the Albuquerque Hop Fest, Albuquerque Beer Week, and the New Mexico Brew Fest to promote its craft beer market. Various brewers from different places gather at these events to showcase their art of brewing and offer innovative drinks.
FAQ
What is the Albuquerque beer scene like?
The Albuquerque beer scene is vibrant and diverse, with a wide range of breweries offering unique and delicious craft beers. From classic IPAs to experimental sour beers, there is something for everyone to enjoy.
What is the oldest brewery in Albuquerque?
The oldest brewery in Albuquerque is Marble Brewery, founded in 2008.
Does Albuquerque have outdoor breweries?
Yes, Albuquerque has several outdoor breweries where you can enjoy a beer in the sunshine, including Red Door Brewing Company and Boxing Bear Brewing Co.
Endnote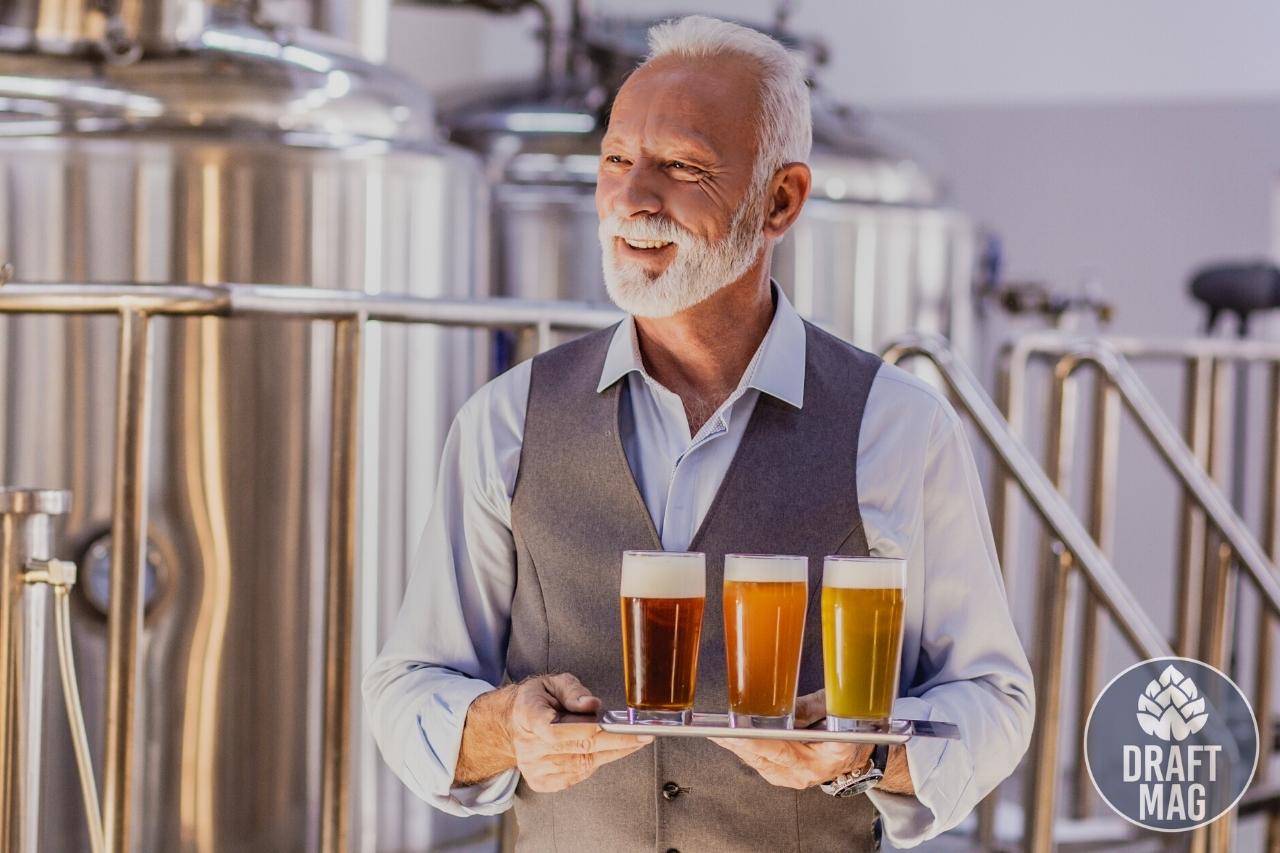 The breweries in Albuquerque NM has mastered the art of bringing the essence of the local land into their beers, breweries, and food alike. The New Mexicans sure know how to pair their craft beers with the best food sides to make the entire experience a more holistic one.
Here's a quick note for your visit to the best breweries in Albuquerque:
The amazing breweries in Albuquerque offer authentic beer tasting and tours with great food pairings.
Dozens of award-winning breweries and beer gardens spread across the city.
Every brewery has an authentic flavor of New Mexico with great natural views all around the city.
They maintain the heavy Spanish influence on their brewing techniques.
Most of these breweries have great music, a beautiful food pairing, and a lively atmosphere for visitors to have a wonderful time.