Best Loveland Breweries: Top Brewing Companies in This CO City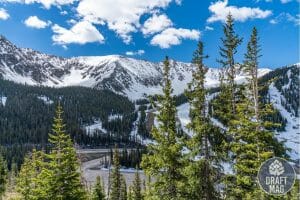 Loveland breweries have become some of the best in Colorado, with fantastic options coming up in the beer scene. In Loveland, you can expect delicious beers, beer gardens, wonderful restaurants, and pubs that add to your beer experience.
As the beer scene in Loveland continues to grow, beer lovers can look out for fantastic options, whether on a brewery tour or moving to the city. This guide will cover all the best breweries in Loveland.
| | | |
| --- | --- | --- |
| Loveland Beer Breweries | Number of Active Beers | ABV (Lowest-Highest) |
| Big Beaver Brewing Company | 16 | 4.7 – 7.74 percent |
| Big Thompson Brewery | 10 | 4.7 – 10.7 percent |
| Grimm Brothers Brewhouse | 17 | 4.8 – 7.1 |
| Crow Hop Brewing Company | 8 | 5.2 – 6.5 percent |
| Verboten Brewing | 17 | 4.5 – 13 percent |
| Loveland Aleworks | 23 | 4 – 14 percent |
| Tilted Barrel Brew Pub | 12 | 4.2 – 6.7 percent |
| Rock Coast Brewery | 33 | 4.7 – 7.5 percent |
| Rock Bottom Restaurant and Brewery | 12 | 4.5 – 6.6 percent |
| Berthoud Brewing | 6 | – |
| Mountain Cowboy Brewing | 16 | 4.8 – 9 percent |
| Mash Lab Brewing & Kitchen | 20 | 4.5 – 15.5 percent |
| City Star Brewing | 12 | 5 – 8.3 percent |
| Zwei Brewing Company | 18 | 4.75 – 11 percent |
| Backyard Tap | 12 | 4.5 – 7.5 percent |
The Best Loveland Breweries
After much research, we have compiled the best breweries, taprooms, brewpubs, and craft beer places in Loveland. Here are our top 15 choices.
– Big Beaver Brewery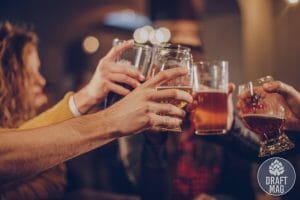 At the top of our list is a Colorado microbrewery for crafting delicious beers in Loveland. Big Beaver was founded in 2010 and had since been making top beers in the Rocky Mountain National Park. So you can enjoy a beautiful view while having your beers.
The craft brewery has 16 beers on tap, and you can enjoy their beers in the taproom or buy the to-go in refillable growlers. Big Beaver specializes in ales, but you can also enjoy Kolsch, stouts, and wheat beers. Here are their specialties:
Bust-a-Nut Brown Ale
Broke Bock Mountain Ale
Pecker Pilsner
Double Tropical 3Way IPA
Screw the Pooch Pale Ale
Although you're visiting Big Beaver for the beers, you can enjoy their bratwurst and other snacks. They also offer hand-crafted sodas, root beers, and Italian sodas. Plus, they offer discounts on its growlers and pints, mug nights, ladies' night, and pizza nights.
– Big Thompson Brewing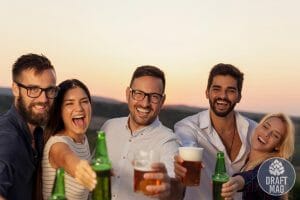 The second option on our list is Big Thompson in Loveland, which started with the Passion Project. It was founded in 2015 by Barb and Kurt, who had a brewing beer project in their house. After filling up the spare bedrooms, garages, and kitchen, they opened the brewery.
Big Thompson opened with 13 beers on tap, and you can enjoy delicious food. The brewery offers a wide range of styles, from the west coast style IPAs to their fruity sours. Here are some of the popular beers they have on tap.
Float Away IPA
Sunseeker Apricot Wheat Ale
Russian Imperial Stout
Streamside Strawberry Blonde Ale
Far Away IPA
Big Thompson also organizes different fun events that enhance its beer experience. You can look out for their game nights, brewery bingo, vinyl night, and pub quiz. The brewery also organized a big party for its Ukrainian Beer Release, with all proceeds given to Ukrainian Aid.
– Grimm Brothers Brewhouse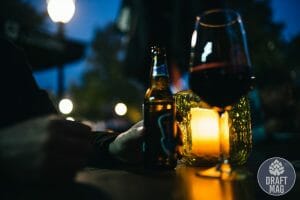 You should also check out Grimm Brothers when you visit Loveland for its beer. It is one of the first craft breweries in Loveland and was founded in 2010. The brewery is known for its German-style beers, with historical and traditional styles.
Grimm Brothers' beers are hand-crafted, combined with ancient and modern techniques. They usually offer their award-winning beers on tap and a rotating tap of seasonal beers. Here are some of the best beers offered on their tap list:
Blood Orange Griffin
Fearless Youth
Little Red Cap
Maiden's Kiss
Bleeding Heart
When at Grimm Brothers, you can check out the Grimm Bier Hall for hosting events. Aside from booking the place for events, the brewery also organizes fun activities for its customers, including trivia Mondays, bingo Wednesdays, concerts, dancing classes, and more.
– Crow Hop Brewing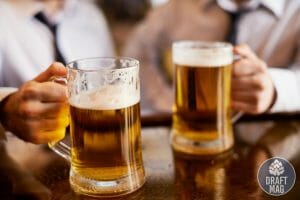 Next on our list is Crow Hop Brewing, founded in 2013 and known as one of the best companies for beer in Loveland. The brewery is known for its clean and complex flavors and offers various beers to choose from. In downtown Loveland, you enjoy a comfortable space to drink beer.
Their beers have four classic ingredients, starting with pristine Colorado water. This is brewed with grains, yeast, and hops. You can enjoy a selection of their eight flagship brews and seasonal offerings. Some of their top beers include:
Big Water Nut Brown Ale
Window Screen Wheat
Sleeping Owl Stout
Knee-Knocker Porter
Loose Tongue Lager
Crow Hop keeps its customers engaged with different events that are either ongoing or special. Check the site before you visit to know what events are being held. Some events include happy hour, yoga, themed parties, bingo, and vinyl records.
– Verboten Brewing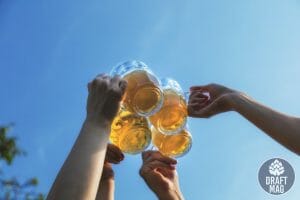 We also recommend Verboten, a unique brewery in Loveland that offers a delicious range of beers. The brewery's name is inspired by the word "forbidden." This refers to the ingredients that were not allowed to be included in beer based on the German Purity Law (Reinheitsgebot). These ingredients are barley, water, hops, and yeast.
At Verboten, they make their beers with fruit, spice, barrel-aging, and other unique ingredients used to make their top beers. They focus on making beers that appeal to everyone and also feature a barrel project for delicious options. Some of their best beers include:
Verboten Pilsner
Stealth Haze
OH YEAH!
Italian Pilsner
P.O.G. Two Fives
Verboten also offers fun events throughout the week, including comedy stores and an online store where you can buy beers for pickup on the weekends. They also provide home delivery from Tuesday to Saturday.
– Loveland Aleworks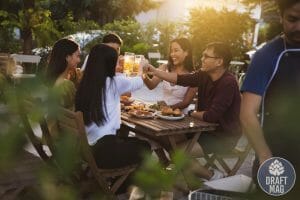 You can also check out Loveland Aleworks while in the city. It is an independent, family-owned brewery that offers a selection of small-batch hand-crafted beers. Although it is described as Aleworks in Loveland, the brewery does more than just ale and is known for working based on inspiration.
The brewery's hand-crafted beers are made with passion, as the company is known for its high-quality ales using the best ingredients. Don't limit yourself to the ales; check out their fruity sours, imperial stouts, and more. Here are some popular beers at the Aleworks.
McCallister's Scottish Ale
Imperial Stout
American Sour with Raspberries
Cold IPA
Rose Sour
During the week, Loveland Aleworks offers exciting events to enjoy along with the beers. These include the crowler club, running club, t-shirt Tuesday, chess club, pints for the people, and trivia nights. You should look out for the weekly and upcoming events to get the most out of your beer experience.
– Tilted Barrel Brew Pub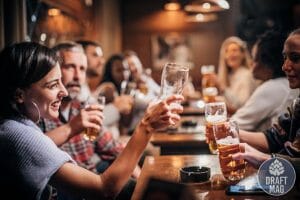 Tilted Barrel is the ideal choice if you're looking for a beer bar while in Loveland. The brewpub sources its beers from local and international breweries in Loveland and beyond.
Aside from their beers, you can also look out for their hand-crafted cocktails, made with vodka, bourbon, and whiskey. Tilted Barrel also features a selection of wines from famous wineries. You can get their beverages in pints or flights for a much better experience. Here are some of the top beers on their list:
Electric Mayhem Hefeweizen
Thinking of Something Orange
Palisade Peach Wheat
Devil's Dunkel
Sad Panda Coffee Stout
Tilted Barrel also includes a delicious food menu with homemade foods. You can enjoy their starters like nachos, queso, fried pickles, and sliders. The brewery also offers soups and salads like beer cheese or green chili soup, burgers, sandwiches, wraps, and different sides.
– Rock Coast Brewery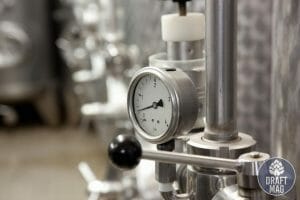 Check out rock solid beer at Rock Coast Brewing in Loveland. The brewery is known for offering a fantastic beer experience in downtown Loveland, with its diverse range of approachable and flavorful beers.
Rock Coast also features an extensive range of beers, from Belgian blondes and juicy IPAs to coffee stouts and fruity hard seltzers. They make their beers on-site at AKA Kitchen with cream ales, Kolsch beers, coffee stouts, American porters, and more. Some of their top beers include:
Lizard Head Peak Chili Cream Ale
Horsefly Peak Juicy IPA
Mummy Range Coffee & Cream Stout
Old Baldy Belgian Blonde
Dragon Egg Rock Belgian IPA
Since they have partnered with AKA Kitchen since 2018, Rock Coast also offers a delicious menu of food. AKA is right beside Rock Coast, and you can enjoy the food and beer indoors or in the outdoor space.
– Rock Bottom Restaurant and Brewery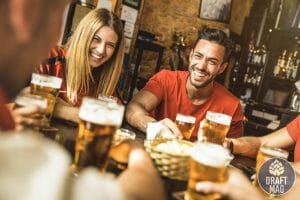 Located in Centerra, Loveland, Rock Bottom is a top-notch brewery in the city, offering a delicious selection of beers. The first one opened in Downtown Denver in 1991, and Rock Bottom has 17 beer locations in the United States. The brewery also boasts of different original brews and award-winning choices.
The brewery combines a neighborhood bar and craft brewery with a gourmet eatery for a delicious experience. You can enjoy a selection of in-house beers and seltzers hand-crafted by their local brewmasters. Check out top beers like:
Two Socks
Vader Beer
The Great Fish Juicy IPA
Lilo's Lemon Shandy
Red Rocks
The beers at Rock Bottom have won over 200 beer medals from top events like the Great American Beer Festival and World Beer Cup. You can get their beers with delicious foods like starters, bowls, flatbreads, salads, soups, handhelds, desserts, and a kid's menu. They even feature a gluten-sensitive menu.
– Berthoud Brewing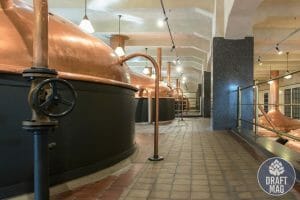 If you'd prefer traditional, drinkable, and approachable beers, Berthoud is the ideal choice. They offer consistent and drinkable tastes made with high-quality ingredients. The family-owned brewery has deep roots in the Americana culture and sticks to its traditional beer styles.
The passionate Berthoud brewery makes its beers with no additives or adjuncts but with ingredients straight from the farm. The Americana concept also seeps into the taproom design, offering community tables and a neighborly design. Some of the top beers at Berthoud include:
Lowrider Lite
Fireside Scottish
Devil's Dunkel
5030' DIPA
Berthoud features six mainstay beers and different rotating styles that you can look out for. You can visit the brewery in Loveland or check out the main Berthoud city brewery. Before visiting, you should check out their social media pages to check out their events.
– Mountain Cowboy Brewing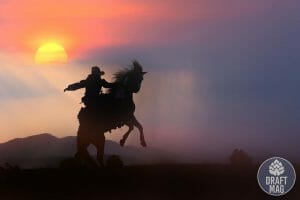 Mountain Cowboy is another top brewery in Loveland offering fun events and a fantastic experience. The brewery is owned by Ron & Michelle Yovich, who first operated Ella J Farms – Colorado Hops. They later founded MCB, a coffee roastery, bakery, and brewery in Frederick, CO, while the taproom is in Loveland, CO.
The name of the brewery is based on two things. Mountain stands for the Colorado land and sustainability, while cowboy means the integrity, respect, and hard work they have while respecting their Wyoming roots. Coming out of this meaningful brewery is delicious beers like the following:
The Butcher's Blonde Ale
Broken Sprocket Blood Orange Ginger Pale Ale
That's a Peach Hon Peaches and Cream Sour Ale
Hoppreciation IPA
A Horse to be Reckoned With Dark Lager
Aside from their extensive range of delicious beers, enthusiasts can also look out for food trucks and beer release parties when they visit. These include workshops, music events, and food trucks. You can also purchase t-shirts, coffee, and beer glasses from their merch store.
– Mash Lab Brewing & Kitchen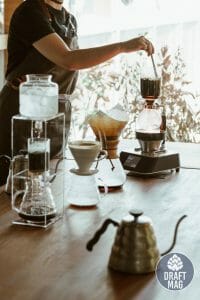 Mash Lab offers a neighborhood hangout experience for those looking for delicious beers in Loveland. It was founded in 2016 by Eric and Cristin Peratt and has quickly become one of the hottest spots for beers among locals. Mash Lab started with a one-barrel brew system but now has a ten-barrel brewery.
Their tap list is constantly updated, so beer lovers can expect something new whenever they visit. There are also unique beers to look out for, like barleywine, Japanese rice lager, and wheat beer. Check out their delicious beers when you visit.
Apricot Pilsner
Bourbon Barrel Aged Barleywine
India Pale Lager
Japanese Rice Lager
Mango Peach Sour
Since "kitchen" is in the name, you can also expect some craft foods when visiting Mash Lab. These include sandwiches, salads, small plates, and a kid's menu. They provide beer-lovers opportunities to connect through events like live music, beer flights, and discounts.
– City Star Brewing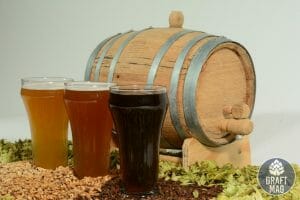 Located in downtown Berthoud, City Star Brewing is less than 15 minutes away when you drive. So you can easily visit the brewing company while in Loveland, and it would be worth the ride. The independent craft brewery uses a 3.5-barrel brew system to make its beers in small batches.
You can expect high-quality beers covering a wide range of styles, as they focus on providing something for every beer lover. The beers can be enjoyed in the indoor tasting room, outdoor seating, or the beer garden. Here are some of their popular beers:
Cowboy's Golden
Bandit Brown
Hazy IPA
Squeeze
Italian Sour
City Stars has some award-winning beers from the GABF, including Bandit Brown, Night Watchman, and Mule Kick. It is a dog-friendly brewery as long as your furry friend is well-behaved. and they also offer live music on Friday and Saturday evenings.
– Zwei Brewing Co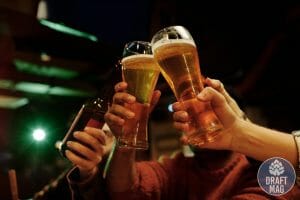 If you're looking for authentic German beer while in Loveland, a 30 minutes drive to Fort Collins will take you to Zwei Brewing. It is one of the best breweries near Loveland and was founded by two passionate and talented brothers.
Zwei specializes in German beers inspired by Bavarian, Munich, and Austrian styles. From their flagship beers to the seasonal offerings, all you can find are German-style brews. Check out the top options below.
Zwei Pils
Dunkel
Vienna Lager
Rauch Wiesn
Dunkel Dinkel
The taproom in Fort Collins features a spacious area with seating, rustic tables, and Biergarten tables outdoors. You can enjoy playing games like giant Jenga and ping pong and bring your dogs as long as they are well-behaved. The staff even keeps dog treats behind the bar.
– Backyard Tap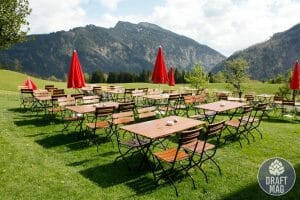 Although Backyard Tap is more of a craft beer bar than a brewery, it is one of the best places to enjoy a beer while in Loveland. It provides an atmosphere for beer-lovers to deepen their social connections. They can do this over delicious beers like the following:
Lightshine Radler
Passion Fruit Yum Yum
Palisade Peach Wheat
Sippin Pretty
Cerveza
Aside from the beers and wines, Backyard Tap has a rotating schedule of food trucks from local restaurants in Colorado. These include Shell on Wheels, Sweaty Moose, and Grab a Rocky Mountain Pizza in the Taproom. You can order the beers online, but don's miss out on events like the Spanish meet-up, happy hour, wine offerings, and live music.
Conclusion
Loveland features an exciting beer scene for all those who enjoy drinking beer. Here are our top recommended Loveland breweries.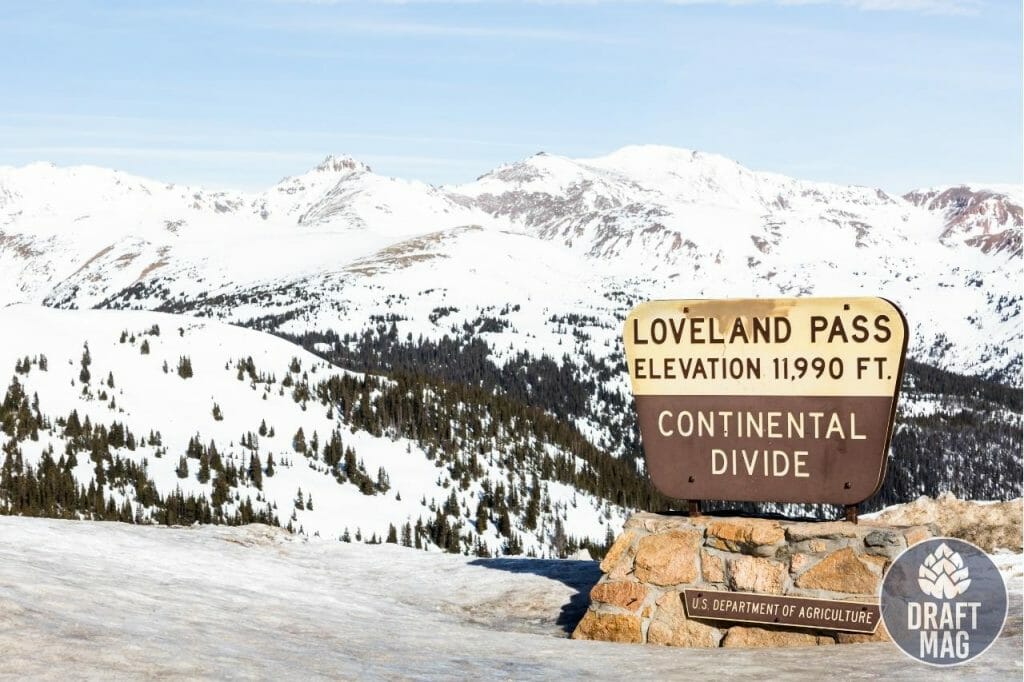 Big Beaver is the top microbrewery in Loveland specializing in ales and offering a wide range of styles.
Big Thompson is the top choice for enjoying fun events with your beer experience.
Verboten is the ideal choice for unique beers that break the rules in Loveland.
Tilted Barrel is the best Loveland brewpub and taproom with beers from other top local breweries.
Berthoud is the ideal Loveland brewery for traditional American beer styles.
Start your beer experience in Loveland with the best breweries and brewpubs in the city!