Breweries in Augusta GA: Brewpubs To Enjoy Fresh Beers in Georgia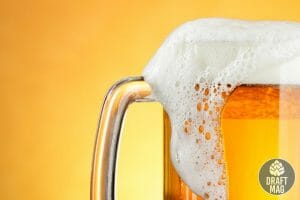 Breweries in Augusta GA may be a small number, but the locals do not compromise on the quality of their beers. Home to some of America's most renowned breweries, there is so much to do in this area.
From Ales and German Pilsners to locally crafted artisanal beers, Augusta has it all. Check this expertly-curated list of the best places to enjoy great beer in GA.
| | | |
| --- | --- | --- |
| Breweries in Augusta | Number of Active Beers | ABV (Lowest-Highest) |
| Savannah River Brewing | 11 | 5.3 – 9 percent |
| River Watch Brewery | 8 | 4.1 – 9 percent |
| Back Paddle Brewing Co. | 80 | 3.5 – 10.2 percent |
| Angry Fish Brewing Co. | 5 | 5.6 – 7.4 percent |
| Hazlewood Brewing | 19 | 5.2 – 10.5 percent |
| Old Mill Brewpub | 24 | 3.8 – 11.2 percent |
| World of Beer | 13 | 5 – 7 percent |
| Draft Society Taproom | 43 | 3.9 – 11.3 percent |
| Stillwater Taproom | 10 | 5 – 8 percent |
| Twin Peaks Augusta | 27 | 3.6 – 5.9 percent |
| Arsenal Taproom | 39 | 3 – 11 percent |
| Jokers and Rogues | 8 | 4.2 – 8.3 percent |
Best Brewpubs in Augusta for a Delicious Craft Beer Experience
Jump down for a taste of the best breweries and what they have to offer!
– Savannah River Brewing Company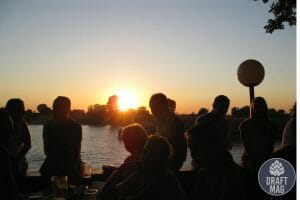 Voted the best brewery of the year, Savannah brews some of the best Lagers, Ales and hand-crafted beers in Augusta. Savannah opened in 2017 with a 30-barrel brew house in downtown Augusta. They claim to offer the freshest and highest quality beers in town. Their tap room is a state-of-the-art brewhouse that is perfect for a group of friends or family to relax.
Their taproom has both an indoor and outdoor patio space and a beer garden. They also host live music events once in a while. They are a family-run business and beer making is deeply rooted in their Augustan culture.
Augusta is an extremely cultural city, with rich history, heritage, and a crowd that is ever so welcoming. The brewery aims at providing a safe place for its community.
Their Must-try Beers
The Swamp Thing After Dark Smoothie Sous is a milkshake version of a classic Fruited Sour. The beer has a creamy smoothness and a touch of sweetness. It has a burst of lemon and mango flavors with some slight tangerine bitterness. At 5.7 percent ABV, this beer is a delicious brew.
Their Dungeon and Flangons DIPA is another delicious brew with grapefruit and tangerine flavors. At 9.0 percent ABV, this beer is loud, and bitter, and will get you smashed.
– River Watch Brewery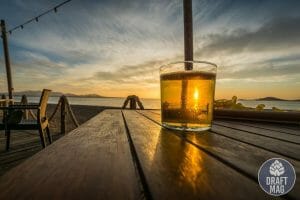 What was an old warehouse on the farmer's market is now River Watch Brewery. The brewery was founded by an army veteran retired Colonel. She mastered the art of brewing craft beers and got accredited to finally be able to open a brewery. You will often find her doing all the backstage beer work or pouring a glass or two of fresh beer behind the taproom.
The brewery is shut on Mondays and Tuesdays. They also host guided tours. You can also bring outside food to enjoy with their classic tap list.
Their Must-try Beers
NPR is a summer seasonal beer currently number one on tap. This beer has fresh flavors of lemon zest brewed with a mix of malts and exotic hops. It is a light, clean and refreshing drink at 5,4 percent ABV.
The Lazy Paddler is a classic IPA, slightly low on bitterness and brewed at 5.5 percent ABV. This kayak beer has a light malt backbone and a light tropical fruit flavor.
– Back Paddle Brewing Co.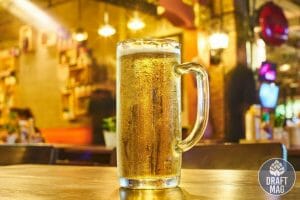 This is a veteran-operated and owned small-batch brewery. This is one brewpub that offers delicious food options alongside tastefully brewed beer. From smoked beef to chicken wings to sandwiches and pub grub-style finger food, they have it all.
The taproom is a relatively small space but has a cozy and welcoming atmosphere. They support local farmers by sourcing their ingredients from them. They also create awareness about reducing carbon footprint in the effect of climate change initiatives. They are open from Wednesday to Sunday, and they are also famous for having the best burgers in town.
Their Must-try Beers
Their Working Man Lager is a clean, crisp and refreshing beer.
– Angry Fish Brewing Co.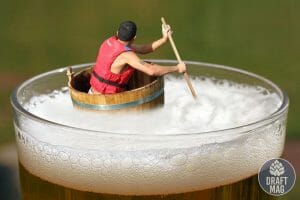 This brewery was founded in 2018. They are dog friendly and have a small welcoming taproom. Their taproom is closed on Mondays and Tuesdays.
Their Must-try Beers
Bomb Island is a dark Imperial Stout brewed with rich notes of coffee and chocolate. It has a well-roasted character and robust chocolate maltiness on the palate. The creamy, silky texture lingers on the aftertaste and makes you want to grab another one.
The Sunny Dayze is an Imperial IPA brewed at 7.4 percent ABV. It is a DIPA with a light body and subtle bitterness.
– Hazlewood Brewing Co.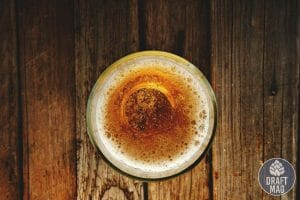 This is a family-owned and run brewery in Georgia. The owners were homebrewers before they decided to open a full-fledged brewery. The Hazlewood farm is also managed by them and is an essential part of the business. Most of their ingredients and organically sourced along with small batches of estate hops.
The taproom is shut on Mondays and Tuesdays. They now have both indoor and outdoor seating. They organize outdoor games and live music sessions on weekends.
Their Must-try Beers
Their Mixed Berry Jam is a classic Fruited Sour brewed at 6.6 percent ABV. It is flooded with flavors of blackberry, raspberries and vanilla beans. The beer is well-balanced with a sugar sweetness and maltiness from oats.
Between Two Mills is a unique Rye IPA brewed at 7.2 percent ABV. This is a collaborative brew with 13 stripes brewing and double dry-hopped with exotic hops.
– Old Mill Brewpub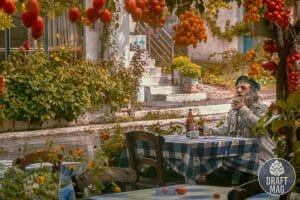 This brewery is located in an old historical building in Augusta. They have a large beer list with some in-house taps and some collaborative batches. Most of their beers are high in alcohol content. The brewpub has both an indoor and an outdoor venue.
Their Must-try Beers
12 Mile Oatmeal Porter is their in-house brew with an ABV of 6.4 percent. It is a delicious dark porter with rich and robust characteristics and a heavy mouthfeel. The Lederhosen Grapefruit Bavarian Wheat beer is another famous brew at 3.8 percent ABV.
– World of Beer
This is a famous Brewery North Augusta, SC. They offer free wifi, which makes this a famous work-from-anywhere spot. They have an outdoor patio and are pet friendly.
If you are from a military family, you can get a special discount in honor of the veterans and the US army. They also host themed trivia and live music on weekends. Watch their social space to know more about the upcoming events.
Their Must-try Beers
The Secret Llama Mango Pineapple Ale is one of the most popular beers at WOF. At 5.0 percent ABV, this beer is light, exotic and a fruity sour.
The Secret Llama Blood Orange is another deep orange-colored delicious brew at 5.7 percent ABV. It has a striking citrus aroma with a slightly bitter finish. The beer has a burst of fruity esters of orange, pear and pineapple with a silky mouthfeel.
– Draft Society Taproom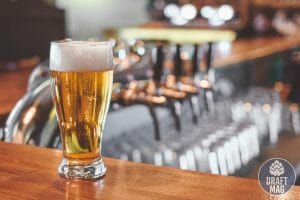 This brewery is a self-serve craft beer, kombucha and wine taproom. The atmosphere of the taproom is super relaxed with urban conceptual interiors. This is one of the latest breweries with an eclectic vibe.
Once you enter, you grab a wristband and head to the beer wall, which they call the wall of magic. The wall has a giant screen that educates the guest about the beer type. You then make a payment and place your wristband for scanning and pour your own beer from the tap dispenser. This is a one-of-a-kind experiential brewpub.
Their Must-try Beers
Their taproom offers 43 draft beers on tap with a range of beers from Georgia, Florida and Carolina. Check their Instagram or Facebook page to know more.
– Stillwater Taproom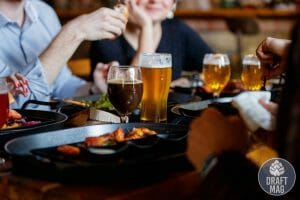 This is a casual bar with a unique selection of microbrews. The music is lively on weekends and usually just ambient on weekdays. They have both indoor and outdoor spaces. They also have a pool table upstairs and an overall great atmosphere and vibe.
The building is over a century old and has its very own rustic and old-school charm. You can also bring your own food to go along with their constantly rotating list of beers.
– Twin Peaks Augusta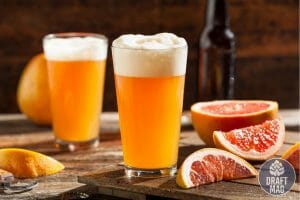 This is a sports bar with a welcoming and lively vibe. They offer a small event space to host small gatherings and parties both personal and corporate. They have a robust beverage menu and many signature cocktails.
You can order hand-smashed burgers, pizzas and chicken wings to eat or take away. They also host occasional and seasonal events. Watch out their event space to know more.
Their private label is the Twin Peaks Brewing Company, located in Irving TX. They have several signature in-house brews and some special collaborations on tap.
Their Must-try Beers
The Twin Peaks Light is their signature brew which is a fresh, light, clean and crisp American Lager. It is perfect for people who enjoy breezy summer beers. The Drop Dead Red Head is their signature style all-American IPA with a medium-bodied finish and light bitterness. It has delicious citrusy aromas, thanks to the use of El Dorado specialty hops.
– Arsenal Taproom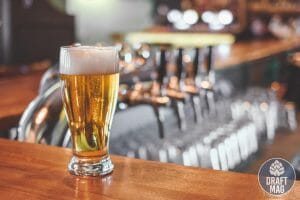 This is not a classic brewery, nor do they brew their own beers yet. But this taproom is worth a mention because of the 150 varieties of local and international draft options. They claim to have the best selection of beers in the South. They also have a gorgeous beer garden.
This is one of the many taprooms in Augusta to offer the widest spread of food options. The taproom has a very quaint feel to it. It has an inviting atmosphere and vibrant-colored sofa seating inside.
Most of the beers here are served in short stem tulip glasses. The bar counter has a rustic wooden charm and is dimly lit with fairy lights at sundown.
– Jokers and Rogues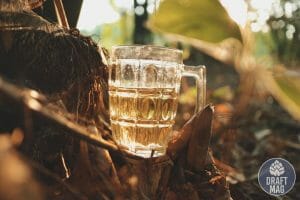 This is one of the many famous breweries in Augusta Maine. The staff here is unbelievably friendly and they have some delicious beers on tap. The Brown Ale is a fan favorite from this brewpub.
Conclusion
With a small list of breweries in town, Augusta is booming in the craft brewing scene at its own pace. There are so many things to do in Augusta, GA and beer and distillery tours are some of them. Here are some of the best ones for a quick look.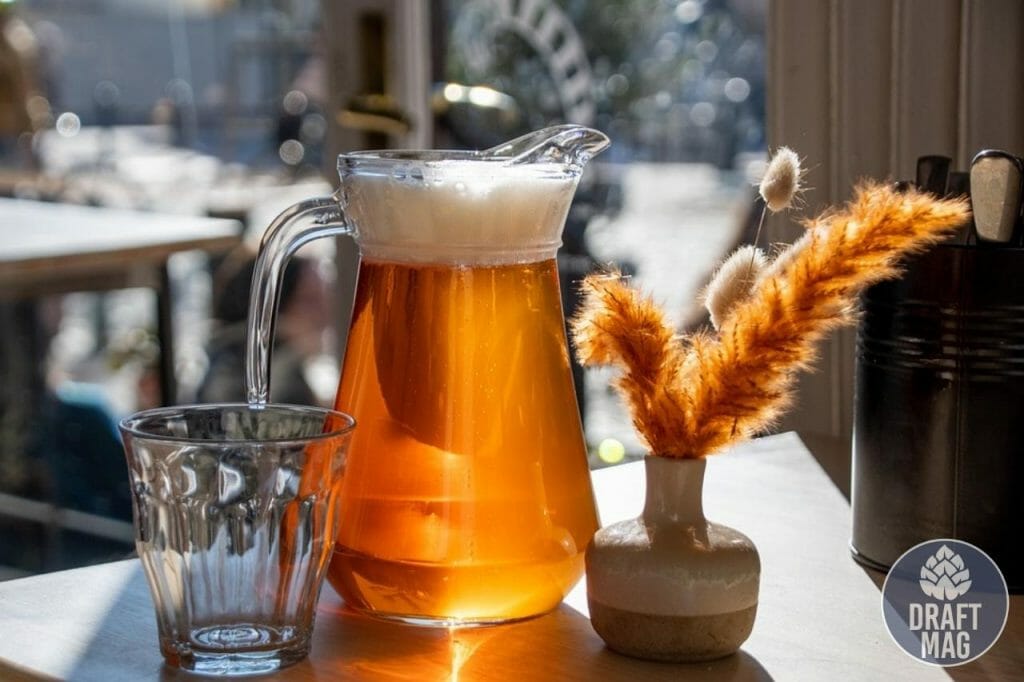 If you're wondering where to buy Savannah River beer, their beers are found across Georgia and South Carolina. Almost all big breweries or pubs and retail stores will have these beers in stock.
Riverwatch brewery is the most famous veteran-run brewery, particularly known for its old-school classic Ales.
Most of the ingredients in Hazlewood Brewing are organically sourced, along with their small batches of estate hops.
So wherever you are starting the tour from, pick your brewpub and raise a glass to it!