Breweries in St Augustine: Best Places for Beer in This Florida City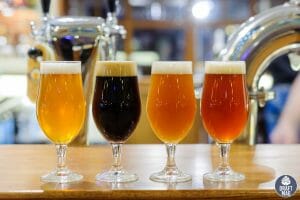 Here are the best breweries in St Augustine for everyone who has been searching for quality craft beer in this quaint town. This list is all you need to take a St Augustine brewery tour. Did you know that the St Augustine craft beer festival is celebrated every year on July 16? The list below has some of the best breweries in the city just in time for your trip.
| | | |
| --- | --- | --- |
| St Augustine Breweries | Number of Active Beers | ABV (Lowest-Highest) |
| Dog Rose Brewing Co. | 10 | 4 – 7.4 percent |
| Ancient City Brewery | 6 | 4.8 – 6.5 percent |
| Old Coast Ales Beer | 11 | 4.5 – 8.8 percent |
| Bog Brewing | 14 | 4.2 – 10.5 percent |
| A1A Ale Works | 23 | 4.4 – 8.5 percent |
| Bootlegger Beach Brewing Co. | 100 | 4 – 10 percent |
Best Breweries in St Augustine, Florida
Here is a list of the best breweries in St Augustine, Florida, to add to your itinerary. Don't leave this city without going to at least one or two of these pubs!
– Dog Rose Brewing Company
They opened in 2017 only a few blocks away from the central district of St Augustine. They focus on brewing classic Ales and Lagers. However, their tap list also has some artisanal IPAs and Sours.
The taproom is cozy and inviting with spacious furniture. It is a perfect place to chill with friends over some chilled beers and a game or two of shuffleboard. They also host local musicians on weekends.
Their Must-try Beers
Rhapsody in Red is their classic American Amber Ale brewed at 5.2 percent ABV. It is brewed using chocolate and caramel specialty malts and has a well-balanced finish. Their Coldi Apparatus IPA is an all-American IPA brewed at 6.2 percent ABV. This is a medium-bodied IPA, high on bitterness with a slightly citrusy character.
– Ancient City Brewing St Augustine
This is Florida's first craft brewery and downtown taproom. They host live music nights on Saturdays and have every day of the week dedicated to some fun activity that keeps the customers involved and entertained. The brewhouse is located in the agricultural center and the taproom is open throughout the week. However, the brewhouse is shut on Mondays.
Their taproom has a very urban and welcoming vibe. It is the perfect place for hardcore beer lovers to come together.
Their Must-try Beers
Their Catillo Coconut Porter is a soulful tropical brew with hints of rich dark chocolate, toasted coconut and coffee. With an ABV of 6.3 percent, this beer is available all year round. It pairs best with burgers.
Augustines Orange Amber Ale is a unique core brew with 5.3 percent ABV. It has playful hints of orange zest and a well-balanced base of caramel malt.
– Old Coast Ales
This Florida city brewery started brewing in a small garage with a 10-gallon capacity. Empirical IPA was their first beer. Over the years, they have developed a 200-gallon system to brew everything from malty stouts to porters and brown ales.
They also specialize in barrel-aged ales and world-class IPAs. They brew in flow with the season, so their tap list is ever-evolving. Pop in here to enjoy some Authentic St Augustine beer.
Their Must-try Beers
The Lite-House is a Blonde Ale brewed at 4.9 percent ABV. It is delicately brewed using flaked oats, wheat and pilsner malts to obtain a light and refreshing beer.
Their Low Tide is a Session Hazy IPA brewed at 5.3 percent ABV. They claim for it to be their lightest Hazy IPA so far. It has delicious undertones of citrus and floral aromas with well-balanced bitterness from Mosaic, Simcoe and Azacca hops.
– Bog Brewing Company
This is located in the West King Street area. They brew several types of beers, but mainly specialize in Belgian inspires ales and barrel-aged farmhouse ales. It started operating in 2016 and has evolved with the growth of the craft brewing scene in Florida.
They have special beers inspired by Germany, America and Belgium. Their tap list keeps changing with the season, so it is best to watch their online space to know what's running on tap.
Their Must-try Beers
Their Blackberry Lime Sour is a Kettle Sour brewed at 5.3 percent ABV. It is refermented using blackberry puree that gives the beer its unique deep pink color and a smooth acidity.
Their Beach House Hazy IPA is brewed at 6.3 percent ABV. This beer has a burst of fresh orange zest and a punch of tropical berry and papaya notes with a mild touch of hop sweetness.
– A1A Ale Works
This brewery is one of the best brewpubs on West King Street. Their aim is to offer their customers with the freshest beers of the highest quality. This is one of the best breweries in Florida that offers good food and great beer.
They have a unique selection of rotating craft beers. Their taproom is lively, upbeat and has a welcoming atmosphere to give a great dining experience. They also have a private function area perfect for small events and celebrations.
Their Must-try Beers
Ancient City Brewing Matanzas River Red is a classic Irish ALe brewed at 6.2 percent ABV. It is brewed using specialty malts like chocolate to bring a rich and robust flavor profile. Cigar City Homemade Apple Pie is a cider brewed at 5.5 percent ABV. It is made with roasted barley to bring out some smokey character in the cider.
– Bootlegger Beach Brewing Co.
This brewery is attached to Jacks's Bar and Que, however, they have a separate entrance. The indoor taproom space is small and cozy, and the outdoor patio area by the pool has ample seating. The brewery is the place where you get to try freshly batched beers. This little gem is a new brewery St Augustine beach proudly boasts of.
The building is newly built and has a warm welcoming vibe even though the brewpub is relatively small. The manager Cynthia has wonderful taste in music and is a storyteller at heart. Come here to enjoy your little conversations with friends along with some upbeat music and freshly tapped beers.
Their Must-try Beers
As this is a new addition to the brewery list, their tap list is still evolving. Their IPA is a classic West Coast beer, mildly hoppy with balanced bitterness. The 100 Oranges is another beer advertised as a classic Belgian beer, but some argue that this refreshing summer drink tastes more like German Lager than Ale.
– Augustine Distillery
Although not technically a brewery, this place deserves to be on this list. It markets itself as the spirit of Florida that gives the truest experience of the number one whiskey tour in all of Noth America. This distillery was established in 2013 and is family owned and operated. They make world-class spirits like whiskey, gin and vodka using local agricultural ingredients.
They also strongly believe in sustainability and make genuine efforts to function as efficiently and sustainability as possible. They tie up with local farmers and help them preserve their heritage and challenge commercial spirit organizations.
– San Sebastian Winery
This is another non-brewery addition to the list, but the reason it deserves a spot here is because of its world-class Florida wines. This winery has won numerous awards thanks to its wide range of delicious wines. This winery has an old-world charm and a rustic finish. It is located in one of the oldest Henry Flagler's old East Coast Railway Buildings.
Their wines are older than history itself, dating all the way back to 1562. Today, this winery is one of Florida's prestigious wineries that develop sparkling, dessert and premium wines that are sold across the world.
They offer wine tours where they educate their guests about the entire wine-making process and show them the uniqueness of Florida wines. The tour ends in a cellar-like room, where you can taste wines with cheese and crackers. They have a gift shop and a beautiful wine bar as well.
Conclusion
When it comes to quality beer, just like every other city in America, Florida has its roots right in place. The list might be small, but St Augustine breweries innately focus on quality more than quantity. There are many up-and-coming breweries opening in and around the area, but these breweries are the most loved among all.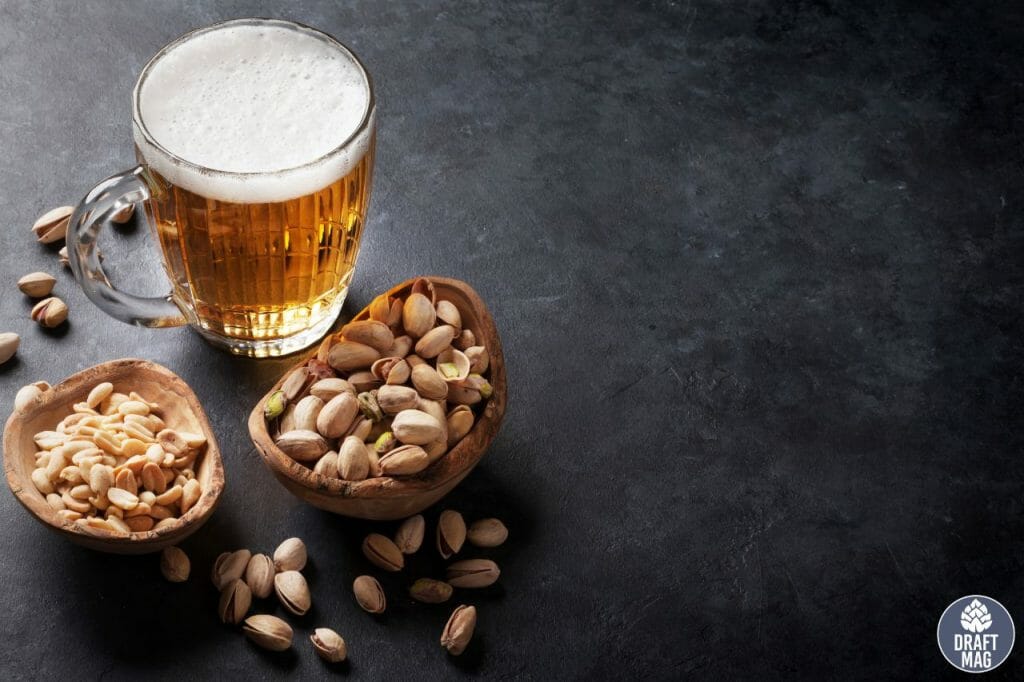 Dog Rose remains on top of the list for every beer lover because they are the best brewery in St Augustine thanks to their welcoming taproom and a wide range of deliciously brewed artisanal beers.
Florida city is the proud owner of a world-famous distillery and winery. Besides some classic beer, St Augustine has these spirits and wines that are sold all across the world.
Bootlegger is the newest entry as it opened its doors in 2022. With a team that is passionate about beer and has ample experience in brewing good beers, we hope that the locals welcome this brewery with open arms.
Now that you know about the craft brewing scene in St Augustine, where are you starting your tour from?