Breweries in Milwaukee: Must-try Places for Beer in This City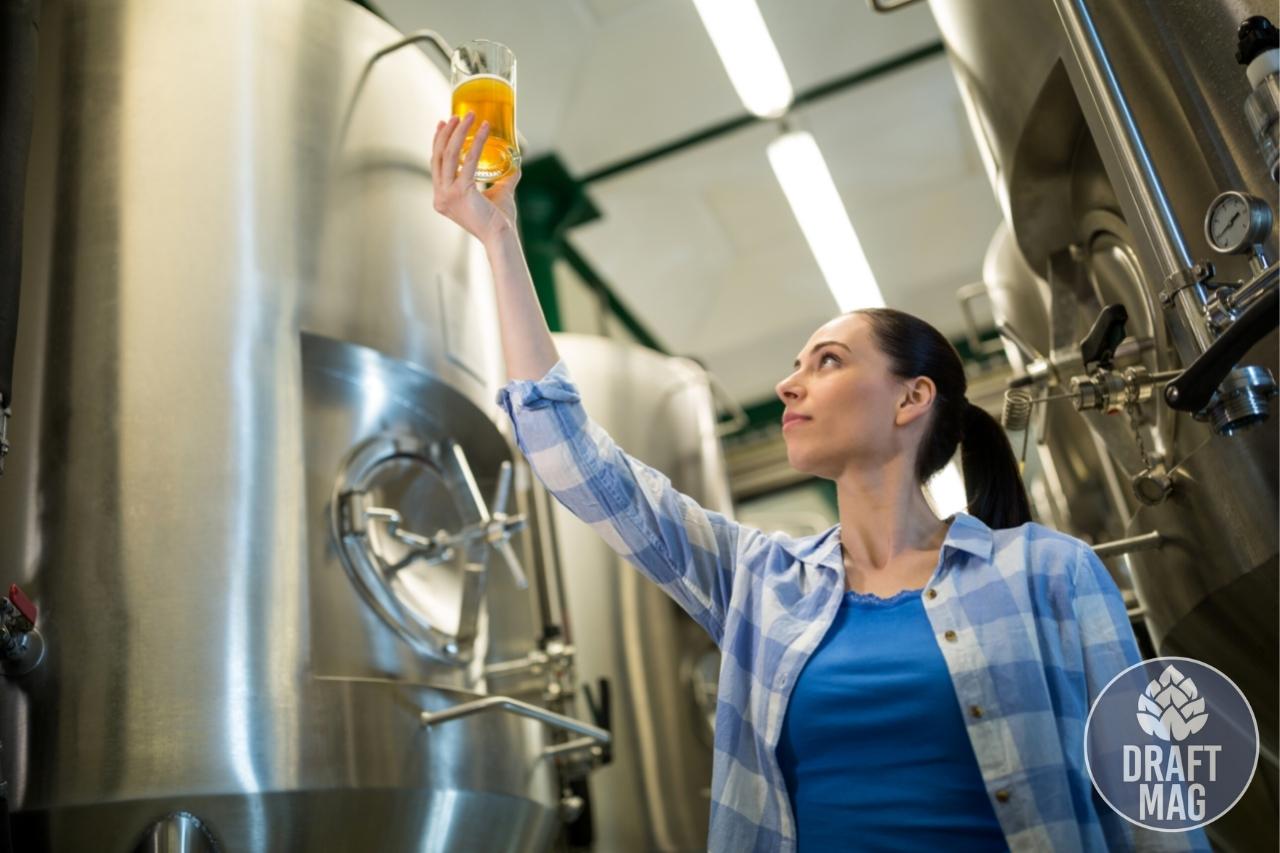 If you're planning to visit breweries in Milwaukee, then you're one of the many enthusiasts who are interested in the former beer capital of the world.
Also known as Cream City, there are a lot of delicious brews and top-notch brewpubs you can expect in this bustling location.
You can enjoy the best beers in Wisconsin from Eagle Park, Third Space, Urban Harvest, Gathering Place and more in Milwaukee. We have reviewed these breweries and explored the beer scene in this city, so continue reading our complete guide to know more.
| | | |
| --- | --- | --- |
| Milwaukee Breweries | Number of Active Beers | ABV Range |
| Eagle Park Brewing | 16 | 4 – 11 percent |
| 1840 Brewing Co | 16 | 5.3 – 13.5 percent |
| Good City Brewing | 51 | 0.4 – 13.5 percent |
| Hacienda Beer Co | 12 | 5 – 12 percent |
| Third Space Brewing | 22 | 4 – 9.5 percent |
| Historic Pabst Brewery | 8 | – |
| Urban Harvest Brewing Company | 16 | 4.8 – 9.7 percent |
| Milwaukee Brewing Co | 19 | 4.25 – 11.5 percent |
| Broken Bat Brewing Co | 21 | 4 – 10.2 percent |
| Gathering Place Brewing Co | 14 | 4.5 – 9.5 percent |
| MobCraft Beer Brewery & Taproom | 18 | 4.2 – 11 percent |
| Lakefront Brewery | 19 | 0.5 – 6.9 percent |
| City Lights Brewing Co. | 9 | 4.9 – 7 percent |
| Sprecher Brewery | 10 | 4.4 – 8.5 percent |
| Horny Goat Brewery | 6 | – |
| Water Street Brewery | 5 | 4.2 – 6.5 percent |
| Rock Bottom Brewery | 10 | 4.4 – 8.1 percent |
| Biloba Brewing Co | 13 | 4.5 – 10.5 percent |
| Wizard Works Brewing | 9 | 3.8 – 6.8 percent |
| Black Husky Brewing | 12 | 5.8 – 8.6 percent |
Best Breweries in Milwaukee
Milwaukee is home to many breweries, but your experience won't be complete without visiting these 20 brewhouses. From microbreweries and craft breweries to brewpubs and establishments surrounding the city, we've got them all covered in our extensive list below.
Eagle Park Brewing
Eagle Park Brewing is at the top of our list of Milwaukee breweries and has grown in popularity statewide and nationwide with its delicious fruity sour beers and milkshake IPAs. This brewery is good at leveraging social media like Instagram to increase its popularity, even when doing beers that have been done by East Coast breweries before.
Besides making beer styles that are in vogue, you can also enjoy their classic takes on IPAs and light lagers. Eagle Park is always experimenting with new flavors and beer styles including hard seltzer and small-batch spirits.
You can visit any of their two locations for beer and food. Check out brews like Citra on the Dock of the Bay and their diverse beer flights.
1840 Brewing Co.
Next on our list is 1840 Brewing Co, and it's the right type of brewery to visit in Milwaukee if you have an open mind. While they have a subtle and traditional brand, they continue to dabble in modern and new-school styles as seen in their Peanut Butter and Jelly sour ale.
Their skill to operate both traditional and new-school beer styles makes them one of the best breweries in the city. You can try out their creative brews when you visit, from their Helles lager to the hop-forward IPAs.
Good City Brewing
Beer enthusiasts looking for craft beer paired with good food will be pleased with Good City Brewing. This establishment features two locations in the city, and their beer is served in stylish cans. They also offer a mouth-watering food menu that pairs well with the beer.
Good City is also dedicated to its community as it gives back to Milwaukee through charitable donations and volunteer work. Their taprooms are large, spacious and elegant, providing the perfect urban vibe for beer drinking. We highly recommend their Fan Favorite wheat beer when you visit the East Side location or Hidden Meanings IPA at the Downtown location.
Hacienda Beer Co.
Hacienda Beer Co. is another fantastic Milwaukee brewery worthy of statewide acclaim. Their beer is produced in Baileys Harbor but they opened a stylish and attractive taproom in Milwaukee. The brewery has gained popularity among locals because of its farmhouse ales and hazy IPAs.
Hacienda takes a light-hearted approach to its brewing process, with some popular names including Whatever Feels Right and DDH Everything Eventually. But they also experiment with flavors, and you can taste that in the False Assumptions brew. Take note that their tap list constantly changes, so you might not find these brews when you visit.
Third Space Brewing
Third Space Brewing is a fantastic place to be if you love craft beer. Andy Gehl and Kevin Wright founded it, the latter being the brewmaster. Wright loves to play with multiple styles, and so there are four core beers, seasonal options, and rotating specialty beers.
At Third Space, there is always something for every beer drinker. Their taproom is also comfortable as it aims at being the third space for you to enjoy beer and company aside from your home and workplace. You'll do well to try out their Happy Place Midwest pale ale when you visit or the Frog Weiss fruity sour beer.
Historic Pabst Brewery
We can't talk about the top breweries in Milwaukee without including Historic Pabst as this is one of the oldest breweries in the city. It initially opened in 1844, making it one of the first breweries to open in Milwaukee, although it closed in 1946 when it was already one of the largest brew houses in the country.
Today, the brewery is back in business and open to all who want to enjoy unique and delicious brews. You can also visit restored areas of the brewery in the history tour. They also have a gift shop and events center. Try out the Pabst Blue Ribbon when you visit.
Urban Harvest Brewing Company
Urban Harvest is a great place to start if you're looking for a brewery with a family-friendly vibe. This brewery is located in the Walker's Point neighborhood and made itself well-known to locals in the city and beer enthusiasts statewide with the 414 Golden Ale.
Since it was founded in 2016, the brewery has impressed customers with top beers. It also organizes weekend tastings for beer lovers and tours, so you can see the behind-the-scenes of how their small-batch beers are made. You can enjoy their year-round and seasonal handcrafted beers, with some popular ones being the Black Puppy Pale Ale and HC Double IPA.
Milwaukee Brewing Co.
Another old brewing establishment in Milwaukee, Milwaukee Brewing Co, was founded in 1997. The brewery has two branches that you can check out, MKE 9th Street and MKE Ale House. You can participate in a tour and Trivia Tuesdays in their 9th Street branch. The company also organizes Oktoberfest celebrations and monthly yoga events at both locations.
This establishment offers a wide range of beers, many of which have won multiple awards like Louie's Demise. The brewery also collaborates with other businesses in Milwaukee. When you visit their modern taproom, you can check out their delicious beers made with local ingredients like MKE IPA and Outboard.
Broken Bat Brewing Co.
If you love beer and baseball, then you'll enjoy visiting Broken Bat Brewing Co. in Milwaukee. The brewery has a baseball theme and constantly includes that in their beer names, so you can keep your passion for the sport alive even when it's out of season.
You can also enjoy watching games on their many TVs and check out their indoor wiffleball rooms in their taproom. One of their popular beers is Yabo!, made with Grand Salami and Cracker Jack. You can also give brews like the Straight Chedd and Ugly Finder a try.
Gathering Place Brewing Co.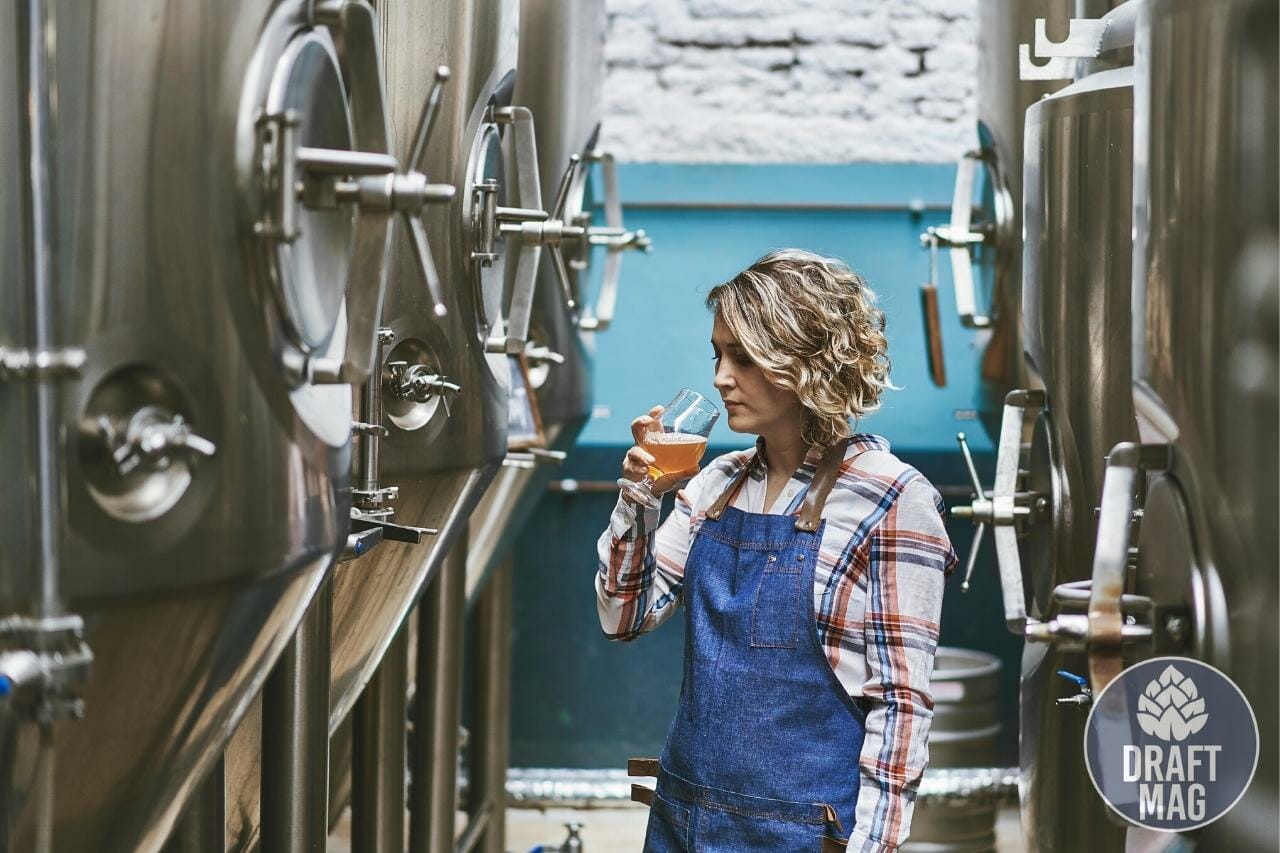 As the name implies, Gathering Place is a community-focused brewery in Milwaukee. The establishment makes its community involvement a priority after making delicious brews for enthusiasts to enjoy. They also organize different weekly events like allowing you to bring your dog on Wednesdays, live music, beer release parties, and a Member's Society.
Their tap list is always changing, and the taproom gives you a welcoming and laid back vibe. You can try out their Arrivederci Roma, an Italian Pilsner, or Murdered by Crows, a coffee-flavored stout.
MobCraft Beer
Enthusiasts who enjoy sour beers would be pleased with what MobCraft has to offer. The brewery has a focused wild and sour program with delicious brews to look out for.
One event they organize that makes them stand out is crowdsourcing beer, allowing customers to submit ideas on beers. Winners of this competition are given a VIP reservation for a day. Some past winning ideas include the OneLove Bundt Cake and Peanut Butter Candy Time.
Lakefront Brewery
Aside from beer, Wisconsin is widely known for its delicious fish fries. Luckily, you can get a combination of both when visiting Lakefront Brewery.
This brewery is situated on the Milwaukee River in the Brewer's Hill neighborhood. It sets itself apart from others on our list because it's the foremost brewery in America to make beer from only in-state ingredients.
Lakefront Brewery is incredibly popular among beer lovers. The brewery receives about 100,000 people a year on tour, making it one of the most famous beer tours in the U.S.A. If this made you curious, you can check out their brewery and some of their famous beers like Fuel Café, Riverwest Stein or Pumpkin Lager.
City Lights Brewing Co.
We also recommend City Lights Brewing Co. to anyone in Milwaukee looking for delicious beers and a good time. The brewery is situated in a historic building formerly inhabited by the Milwaukee Gas Light Company. So its name is a play on words on how the building was in charge of the city's street lights.
When you visit this popular establishment, you can go on a tour to discover their brewing process and the old but fascinating brewery. They have delicious year-round offerings like the Coconut Porter or Amber Ale, but you can also look out for their seasonal beers like the Ski Bum IPA.
Sprecher Brewery
Sprecher is another one of the oldest craft breweries Milwaukee as it has been operating for over 30 years. It even describes itself as the original craft brewery in the city.
The establishment focuses on offering distinct and top-quality regional beers, although they follow European brewing styles. They organize beer tours where customers can try out four samples of beer and are given a novelty glass as a souvenir.
Thus, you can find a wide range of English, German and Irish brews on their tap list when you visit, as well as seasonal brews on their rotating taps. When you visit, try out their Special Amber and Hefe Weiss beers. As a side note, many of their beers have accumulated multiple awards over the years.
Horny Goat Brewery
If you're looking for something a little different and unconventional, you should check out the Horny Goat Brewing Company. This brewery focuses on combining old word tastes with new-world brews, and the result is delicious and fun beers.
This is also the best place to visit if you enjoy your beer on an outdoor patio. They give each of their beers a fun back story, which matches their brewpub's lightheartedness. You should check out their Albino White Stout and Salted Caramel Brown Ale when you visit.
Water Street Brewery
Water Street Brewery is widely known as the first brewpub in Milwaukee as it first opened in 1987. It is still standing strong today with an extensive selection of traditional beers. You can visit this brewery for a tour led by the brewmaster who explains the brewing process. Many of their beers have also won multiple awards.
Water Street also has some amazing beer-worthy meals to offer, all made by top-notch chefs. They offer food for vegetarians and include gluten-free options too. Some of their top brews include the Honey Lager Light and Victory Amber.
Rock Bottom Brewery
Rock Bottom Brewery is widely known among locals in Milwaukee for its creative beers and delicious food. The brewery was first founded in Downtown Denver in 1991. Today, it has 19 locations across America. In Milwaukee, it is located in what used to be an old bank building, and the beer is made in the restaurant.
This micro brewery Milwaukee has also won many awards for its beers over the years. You can try out the Greenfield Light or go for more alcohol with the Wicked Elf Ale. The brewery also has guest ciders and beers on its menu.
Biloba Brewing Co.
Although Biloba Brewing Co is not technically located in Milwaukee, it takes about half an hour to get there. It is in Brookfield and will be worth the drive. The brewery is rooted in the community and creates delicious craft beers with a twist.
You can visit their tasting room to serve delicious beers or take growlers home. The taproom has an attractive German beer hall design and organizes beer tours for its customers.
When you taste their delicious brews like Cherry Lambic or Saison de Bourdon, you'll be glad you took the drive. They also allow you to bring your own food or order from their neighbors.
Wizard Works Brewery
Another recommended Milwaukee brewery on our list is Wizard Works Brewing, founded by Chris Ivanovich and Jenny Higgins. Ivanovich is the head brewer with over 35 years of experience. The brewery has an impressive selection of traditional and handcrafted beers.
You can visit their taproom located in the Historic Third Ward in Milwaukee. Although their tap list is constantly updated, you should be on the lookout for their BD Levitation Pilsner, Abracadabra IPA and the Golden Butterfly Mango Sour beer.
Black Husky Brewing
Black Husky Brewing is last on our list, and this establishment will pull you in with its rustic and woodsy décor but keep you coming back with their delicious brews. Their taproom and patio spaces have a wooden design that gives the space a cozy look.
They offer a wide range of seasonal and signature brews, and you can also order their flight beers if you're not sure what to choose. We highly recommend their flagship beer, the Black Husky Pale Ale, and the Deck Dog German Pilsner.
Beer Scene
Milwaukee has a long history in brewing as it was once referred to as the beer capital of the U.S.A. when it housed four of the country's largest brewers. Although other states and cities have overtaken it, modern craft breweries have begun to emerge in the city.
While it isn't the craft beer capital of the world, it would be a shame to miss out on what's happening in the beer scene. The city is seeing the revival of modern craft beers, especially when it comes to hazy IPAs and farmhouse ales.
FAQ
Is Milwaukee a barley farming state?
Milwaukee is not known for barley farming. It's historically a manufacturing hub and major beer producer due to its access to freshwater and transportation.
What is the biggest Brew house in Milwaukee?
The largest brew house in Milwaukee is MillerCoors Milwaukee Brewery, which covers 80 acres and can produce up to 10 million barrels of beer annually.
Can Milwaukee be referred to as the beer capital of the world?
Milwaukee has long been associated with beer production and is often referred to as the "beer capital of the world."
Final Verdict and Summary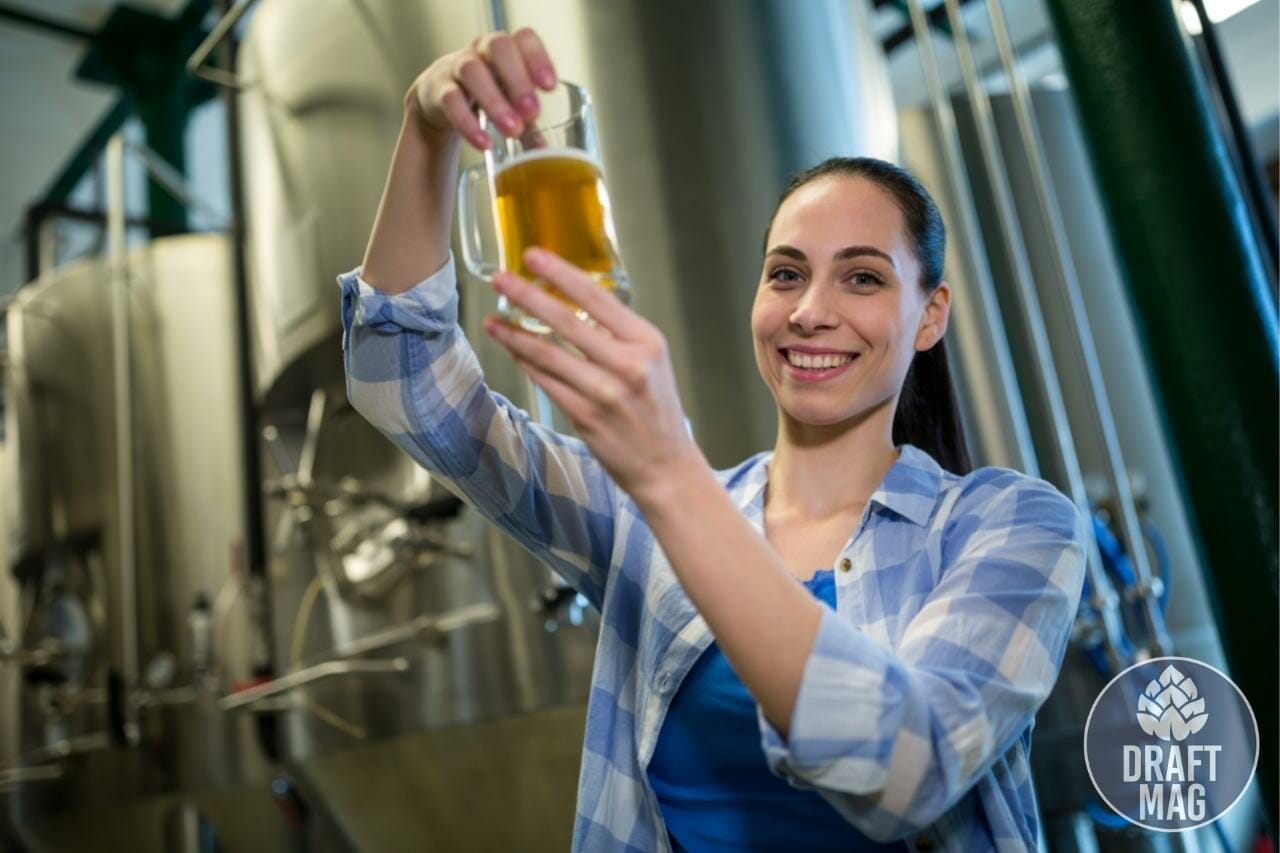 Now you have all you need for a successful brewery-hopping trip in and around Milwaukee. You'll be surprised to see the delicious brews you can experience at Cream City.
Eagle's Park is the best brewery in Milwaukee, so make sure you pay them a visit.
For those who enjoy a bit of history in their travels, Historic Pabst is the oldest brewery in the city.
Next, you can head over to Water Street, which stands as the oldest brewpub in Milwaukee.
If you're craving for something more homemade, Good City Brewing is where you should go for craft beer.
There are different unique breweries in the city, from those crowdsourcing beers and organizing Oktoberfest to those with baseball themes and community-focused brands.
Check them all out when you visit Milwaukee!