Amber Ale: Why Shouldn't You Miss This Beautiful Dark Beer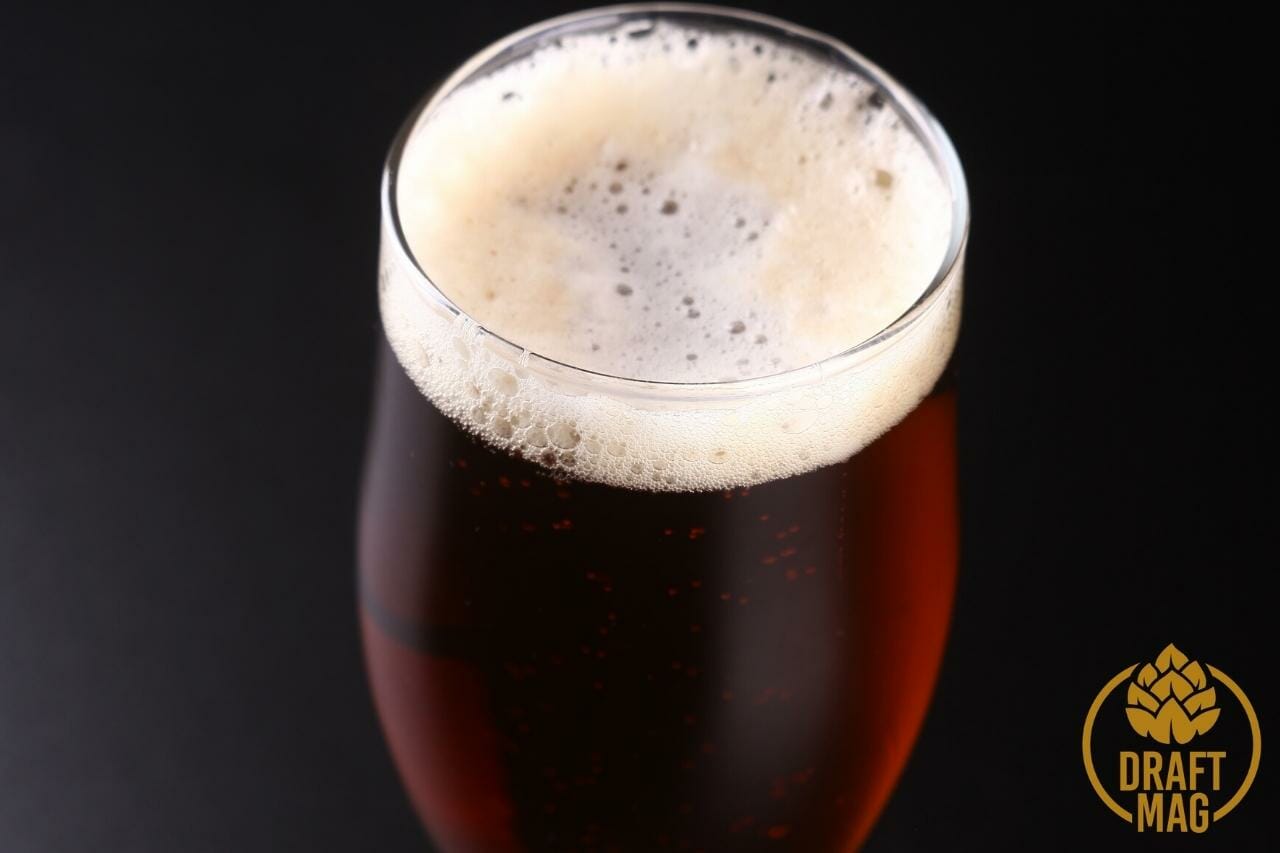 Amber ale is a term primarily used in North America, France, Australia, Belgium, and the Netherlands to describe a darkish, amber color pale ale brewed with roasted crystal malt and caramel. The amber color ranging from light copper to light brown results from brewing the amber beer with roasted crystal and amber malts.
The more you know about this iconic style, the more you will fall in love with it. So, let us dive into the world of Amber ale beer to get a closer look:
Amber Ale Stats
| | |
| --- | --- |
| Country of Origin | United States |
| Taste | Caramel, malty, citrusy, or spicy |
| Body | Full-bodied |
| ABV | 4.4 to 6.1 percent alcohol content |
| Bitterness Range (IBU) | 25.0 to 45.0 |
| Color Range | Light copper to light brown (10.0-17.0 SRM) |
| Original Gravity | 1.045 – 1.060 SG |
| Final Gravity Range | 1.010 to 1.015 SG |
| Flavors & Aromas | A subtle profile of malty sweetness, hints of caramelization and moderate to high flavors of American-variety hops |
| Serving Temperature | 45 – 55 F |
Amber Ale Review
Amber style beer falls between the hop-forward American-style IPA and malty brown ale (Porter/stout). It is not as hop-forward as American pale ales but hoppier than a malt-forward brown ale.
The same is the case with color. An amber colored beer walks in between the color range of lighter pale ale and darker stouts. It is a darkish, amber color successor of the classic Pale Ale style.
– Appearance
As the name suggests, the color of the beer falls in the range of amber. However, the color can range from light copper to light brown. You can find your beloved amber-colored beer between 10-17 on the Standard Reference Method (SRM) beer color chart.
However, the color can vary depending on the recipe, ingredients, and fermentation. A thick off-white head sits on the body and shows great retention. Unless dry-hopped, the beer pours clear into a glass.
– Aroma
It showcases aromatic notes of rich and sweet malts with hints of caramel. There are little to no floral notes, but the use of American-variety hops lends a citrusy character. Although it is a standard description, hop characteristics may vary according to the addition of hops at different stages (dry hop or kettle hop). You can find little to no sign of esters.
– Mouthfeel
Amber beers are medium to medium-full bodied with moderate carbonation. They have a smooth finish with hints of citrus zest.
– Flavor
The best part of the amber-style beer is its flavor. It offers a subtle profile of malty sweetness, hints of caramelization, and moderate to high flavors of American-variety hops.
The border range of hop bitterness maintains harmony with a malt sweetness that transforms into moderate caramel flavors. Overall you can perceive a fullness of body that is not easily available in other styles.
The taste profile of amber beers differs according to the region. For instance, an American Amber Ale uses American-variety hops that lend it a citrusy flavor, whereas an English Amber Ale is far sweet and smooth.
Amber ale is characterized by well-balanced use of crystal malts, caramel, and American-variety hops that lend it fruit, citrus, and pine notes. It is a remix of standard American pale ale with high caramel richness, full bodies, and malt-focused hops.
– Food Pairings
Amber ale goes well with almost any type of food since Amber beer is a style of beer recognized for its darker color than its pale ale counterparts. Beyond color distinction, it has a signature malty and caramel flavor resulting from roasted crystal malts. Hence, people love to pair it with meaty soups and stews, burgers, roast chicken, and other everyday meals.
To reveal the full potential of malt sweetness, serve the beer at around 45 F. Overchilling is not advisable. You can enjoy it in a pint glass or a tulip glass according to your taste and availability.
Ingredients
Amber Ale beer is all about ingredients. Although, the recipe may differ according to the region.
The main ingredients of an American Amber Ale are: 
– Malts
Generally, the American two-row pale malt base makes 60-65 percent of the grain bill. Additionally, medium to dark crystal malt lends it a dark color and sweet taste, making 10 to 20 percent of the grain bill.
Brewers also experiment with other types of specialty malts, such as roasted, Munich, or other aromatic versions.
– Hops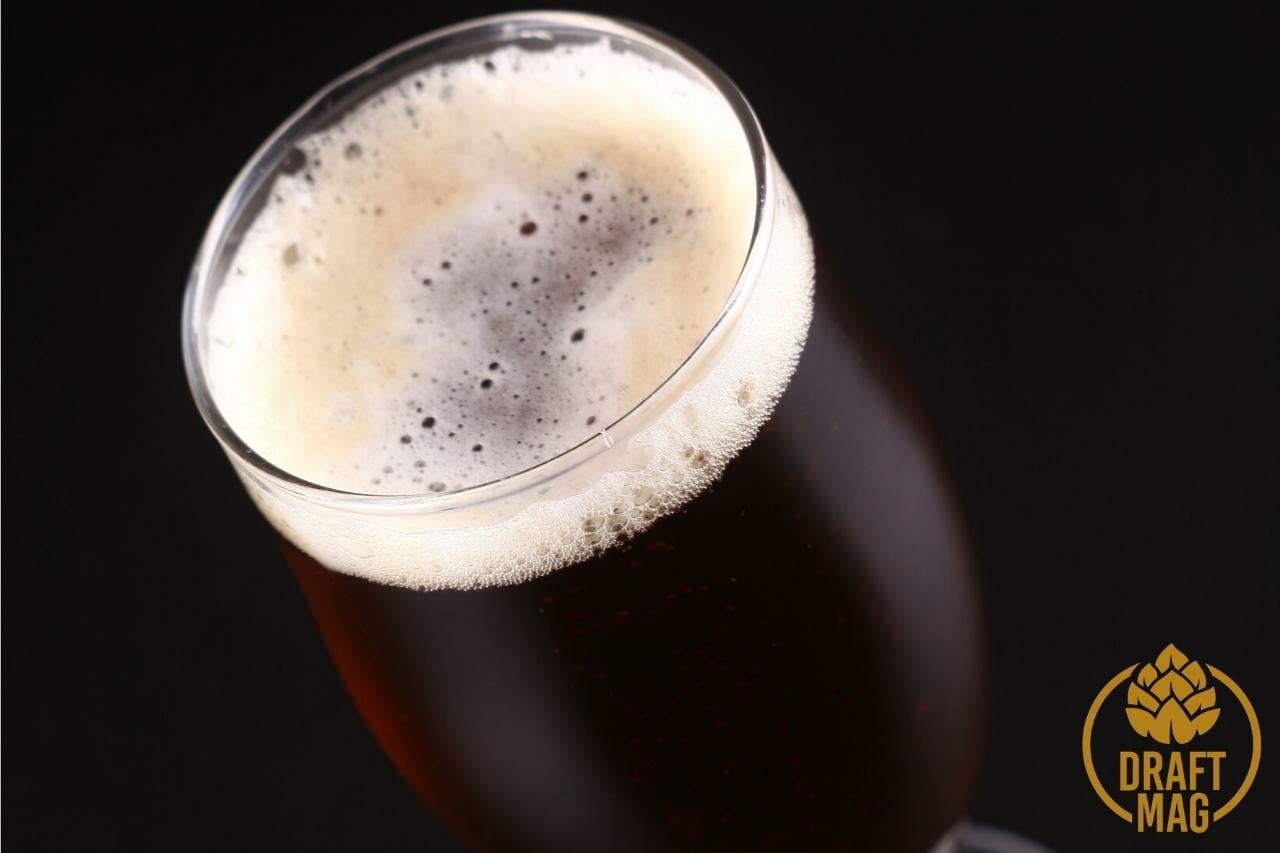 American Amber Ale is more hop-forward than its cousins from other countries. The use of American-variety hops is the center of attraction.
Some of the popular varieties of hops include:  
Amarillo
Cascade
Centennial
Columbus
– Yeast
As mentioned earlier, the American amber ale has little to no esters. It remains on the nice and clean side. The yeast selection includes American Ale (1056) and American Ale II (1272).
Nutrition Facts
A standard serving of Amber Style beer contains:
| | |
| --- | --- |
| Carbs | 15 grams |
| Protein | 1.3 grams |
| Calories | 166 |
History
While most beer styles originated from Europe, England, Germany, and Belgium, amber ale is considered an American creation. However, the ancestor of this beer can be traced as English Pale Ale or dark beer.
Earlier brewers used the term amber ale to describe a beer that is darker than a pale ale and lighter than a porter or stout. Slowly, craft brewers in the west coast states of the USA started to experiment with amber-style beer. They started to use American grains and hop varieties to remix the famous American Pale ale varieties.
As a result, a beer with a higher body and mouthfeel originated in the west coast states. Due to this fact, amber beer is also known as West Coast Ale.
In addition, it is known as West Coast Ale, American Amber Ale, and even American Red. Today, American Amber Ale is the most popular beer style in the United States. All thanks to the American craft brewing revolution that added more spice to this style. As a result, you can find a variety of craft beers that ride on the success of the amber ale style.
FAQ
What defines an Amber Ale?
Amber ale is defined as a style of beer that falls between pale ale and brown ale, with a balance of malt sweetness and hop bitterness.
Is an IPA an Amber Ale?
No, an IPA (India Pale Ale) is not an Amber Ale. These are two distinct styles of beer with different characteristics. Amber Ales are typically a balance of malt sweetness and hop bitterness, with a reddish-amber color. IPAs, on the other hand, are known for their high hop bitterness and flavor, often with a higher alcohol content than Amber Ales. While there may be some overlap in flavor profiles between the two styles, they are not interchangeable.
What's a recipe using amber ale?
Amber Ale BBQ Sauce
1 cup amber ale
1 cup ketchup
1/4 cup apple cider vinegar
1/4 cup honey
2 tablespoons Worcestershire sauce
1 tablespoon Dijon mustard
1 teaspoon smoked paprika
1/2 teaspoon garlic powder
Salt and black pepper, to taste
In a saucepan, combine all ingredients and bring to a simmer.
Cook for 10-15 minutes, stirring occasionally, until the sauce thickens.
Use as a marinade or glaze for grilled meats, or as a dipping sauce for fries and vegetables.
Enjoy the rich, complex flavors that the amber ale brings to this BBQ sauce!
Conclusion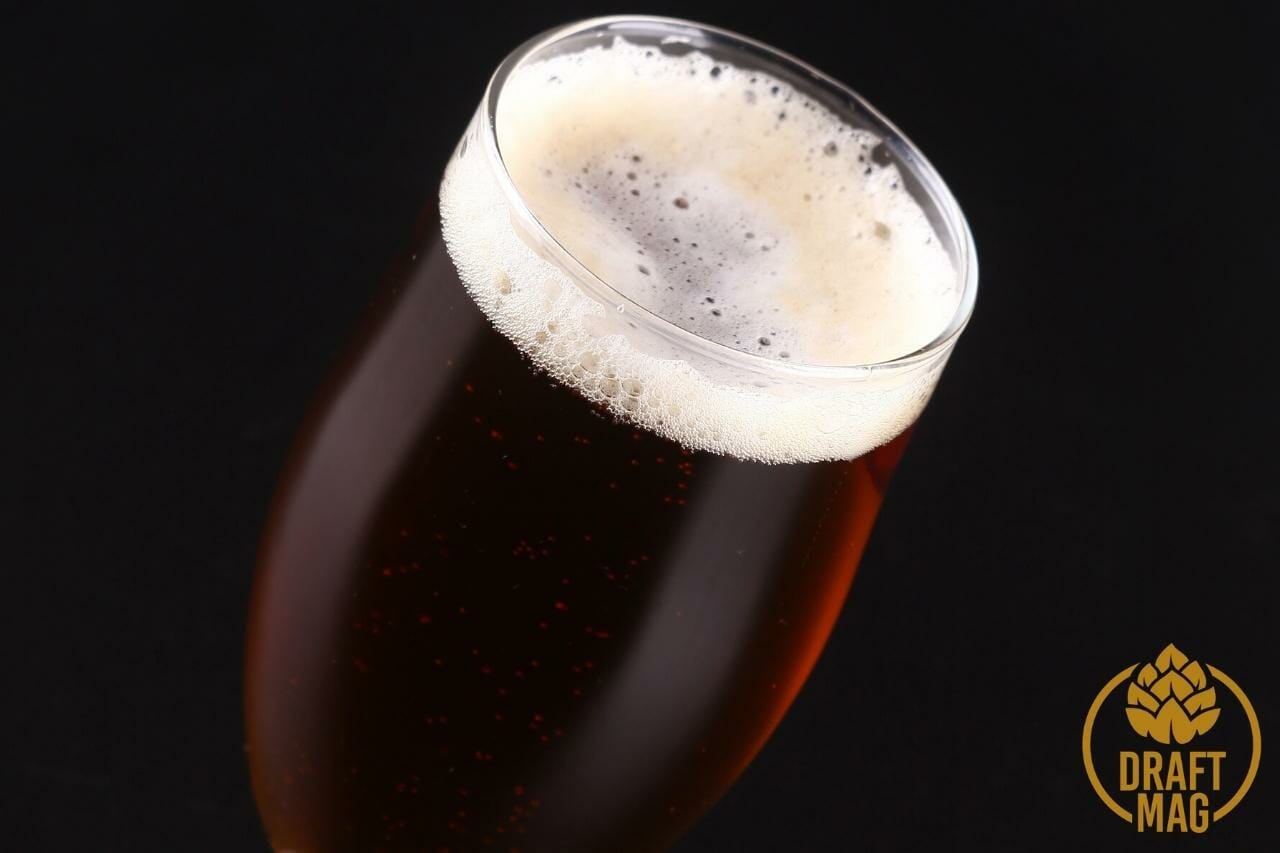 You can find many popular varieties of amber ale worldwide. But American Amber Ales remains the most authentic and delicious ones.
If you are a fan of American Pale ales and want to try out its malty version, you should try an amber ale.
The magic of crystal malts and caramel base will not let the flavors of American hops go harsh on your taste buds.
The five to seven percent ABV range makes it perfect for beer lovers who shy away from extra-boozy drinks.
The amber ale is neither pale nor dark. It has a distinct charm – thanks to the amber and crystal malts.
Flavor-wise, too, it is neither smooth nor bitter.
The strong caramel foundation and hops selection make it more balanced than other pale ales.
The amber ale style walks in between malt and hop-forward beers with a medium body and dry finish. Overall, it is the good drinkability that adds to its popularity.