Savannah Breweries: Drink Up at This City's Best Breweries and Pubs!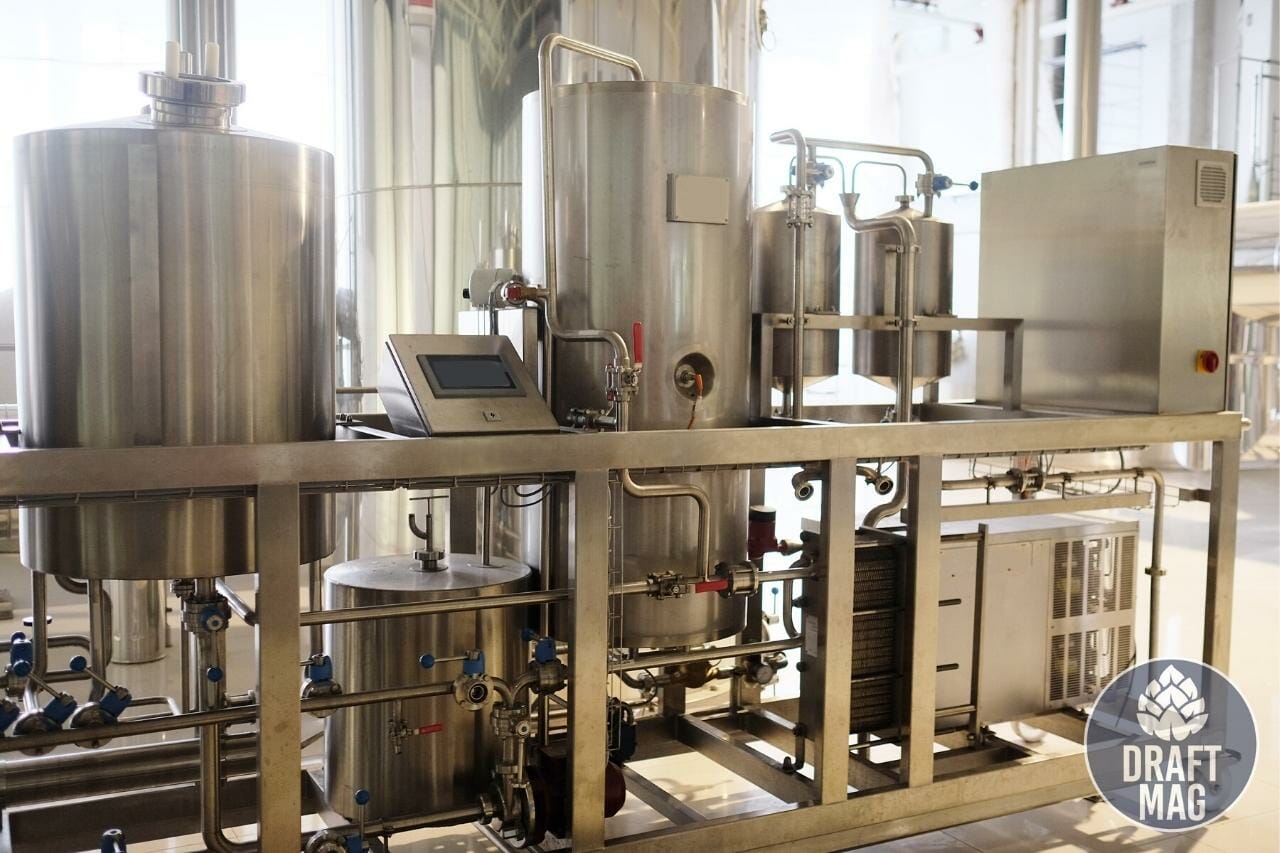 Dive into the top Savannah breweries whenever you visit this American city, and you'll be surprised what you discover.
Being the oldest city in Georgia, Savannah is home to many breweries and pubs for beer-lovers to enjoy.
Although this might not be the first place that comes to mind when going on a beer tour, you'll be surprised at how quickly their beer scene is growing. Enjoy top-notch breweries like Hop Atomic and excellent pubs like World of Beer and more in our exhaustive list.
| | | |
| --- | --- | --- |
| Savannah Breweries | Number of Active Beers | ABV Range |
| Hop Atomica | 171 | 3.3 – 11.3 percent |
| Southbound Brewing Company | 16 | 4.8 – 8.4 percent |
| Service Brewing Company | 6 | 4.6 – 6.6 percent |
| Moon River Brewing Company | 11 | 4.1 – 9.1 percent |
| Coastal Empire Beer Company | 5 | 3.8 – 6.8 percent |
| Two Tides Brewing Company | 28 | 3.6 – 11.1 percent |
| White Whale Craft Ales | 12 | 4.25 – 8.5 percent |
| New Realm Brewing & Distillery | 8 | 4 – 7.3 percent |
| The Distillery | 21 | – |
| Debellation Brewing Company | 12 | 4.6 – 8.8 percent |
Best Breweries in Savannah
If you've decided to give Savannah a chance for your beer experience, that's a good choice. Here are the city's top breweries, craft breweries and microbreweries.
Hop Atomica
Hop Atomica is the number one brewery in Savannah GA on our list, and this rank is well-deserved for many reasons. Since it opened almost two years ago, the brewery has become the trendiest place for beer-lovers to visit in Savannah. It features a minimalist design and an airy space in the taproom.
Hop Atomica has become a weekly spot for locals because of the creative brews that are always on tap. The menu is constantly rotating, so you get something different during each visit. Some of their top brews include the OMG, BECKY!!! West Coast IPA and the Raspberry Crème Tart.
Southbound Brewing Company
Next on our list is an eclectic joint located on the west side of the Historic District in Savannah. The Southbound Brewing Company gives an exciting and fun vibe for any enthusiast who wants to have a good time. The brewery also organizes live music, yoga and other fun gatherings.
There are six brews on tap constantly and an exciting brew tour that shows you the process behind their delicious beers. If you visit, try out the Hoplin' IPA or Mountain Jam, which are both year-round brews. You can get their beers on draft or in cans.
Service Brewing Company
Service Brewing Company is an impressive Savannah brewery owned and operated by veterans, which might be obvious in its name. The taproom has an attractive military look, and you will see this concept in the names of their beers.
You can enjoy a wide range of beers when you visit Service, all made with local ingredients. Many of their ingredients are sourced from farms in Georgia. Check out their year-round beers like Compass Rose and Rally Point. You'll also be pleased to know that this company supports service people and first responders through charities.
Moon River Brewing Company
Moon River is one of the breweries in Savannah GA that double as a brewpub, offering you a delicious experience of top-notch beers and food. It was founded back in 1999, making it one of the oldest in the city. The brewery has an attractive design and outdoor space for those who want to enjoy their beers in the afternoons and evenings.
The homely look is combined with a wide range of beers, wines and more, so you can even visit with a non-beer drinker. The Yoga Pants ale and Captain's Porter come highly recommended, so check these out when you visit.
Coastal Empire Beer Company
If you're looking for something interesting and different, you should visit the Coastal Empire Beer Company. It's no surprise that their beers have won awards as they focus on experimenting with brews and giving some delicious results inspired by the south. The atmosphere of the taproom is also fun to be in.
Whenever you visit, you should check out their Southern Delight Praline Amber, a good example of how interesting their beers are. This brew is made with pecans from Georgia and vanilla from Madagascar. You can take their beers on draft or buy six-pack cans to take home.
Two Tides Brewing Company
Located on Starlight District, Two Tides Brewing Company is the perfect choice for artsy beer enthusiasts. The taproom is very trendy, and you can see their love for art in the design and the types of beers they make. Many of their designs are made by a local artist, giving you a cool spot to enjoy their diverse brews.
There's almost no beer style to expect from Two Tides, as they have everything from stouts to fruity session beers. Their notable craft beers include the Covered in Marlon Hair hazy IPA, I've Seen Too Much sour beer, and Why Are You Running imperial stout. You can also expect some beers with ABVs as high as 10 percent.
White Whale Craft Ales
When looking at Savannah microbreweries, you can't do without mentioning White Whale Craft Ales. It is located one block away from Forsyth Park and is a craft-beer only package store. There is also a tasting room bar where you can enjoy some of their top brews.
What sets White Whale apart is how it offers locally-made beers worldwide, giving you a global experience in Savannah. Their beer list is regularly changing, so you never know what to expect when you visit. However, look out for delicious IPAs, Berliners, DIPA, cream ales, seltzers and more.
New Realm Brewing & Distillery
Visit New Realm Brewing & Distillery for a wide menu of handmade spirits, craft beers, cocktails and delicious foods made from scratch with local ingredients. This Savannah brewery focuses on providing a beer style that everyone would enjoy, so you will surely find what you're looking for when visiting.
You can enjoy your beer in the tasting room or on the rooftop terrace, where you see a good view of the city. Try out the Euphonia, their award-winning Pilsner, or Hazy Like a Fox.
The Distillery
The Distillery offers all customers an impressive collection of craft beers from all around the world and would make a great destination for your beer tour. You might be wondering why a brewery is named a distillery, but that's because this brewpub is located in a 20th century distillery.
The brewery is pretty popular in the Historic District, with 21 beers on tap and over 100 craft beers. It might be difficult to choose just one with so many beers available. Their local favorites include Left Hand Milk Stout, Terrapin Easy Rider and Moon River Apparition Ale.
Debellation Brewing Company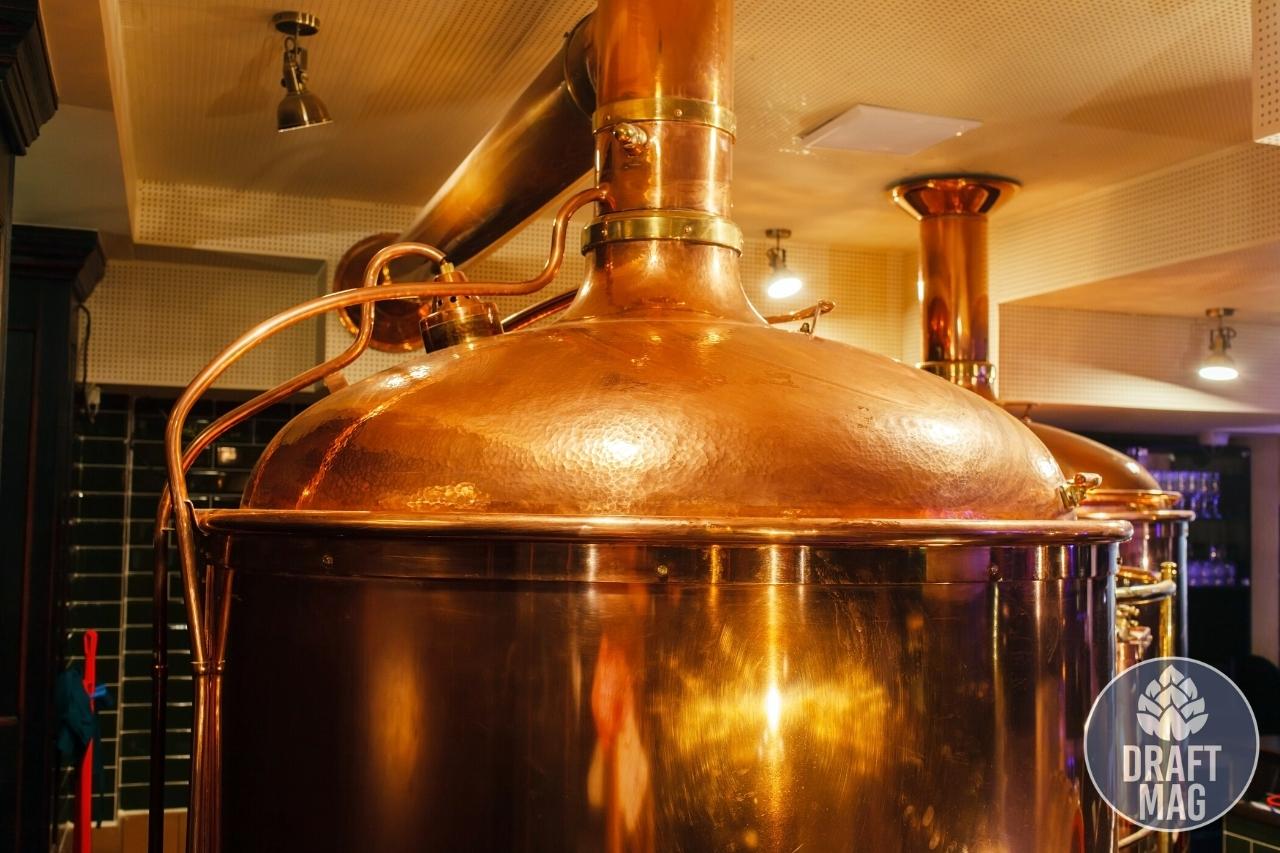 When looking for top breweries near Savannah GA, you can't go further than Debellation Brewing Company.
It is located in Richmond Hill, 22 miles away from Savannah, and its wonderful craft beers are worth the drive. While the founders of this brewing company are military veterans, it has a fun Vikings theme.
You can visit the brewery on any day of the week and check out their top beers. The Maple Bacon Porter is a good choice, but you can also try their Back Room Blonde, Spicy Garlic Pickle blonde ale, and Honey Marzen.
Brewpubs to Visit
Aside from their impressive breweries, Savannah adds more to its lively beer scene with its brewpubs. Here are some of the top brewpubs in the city, with various beers on tap.
World of Beer
World of Beer is a Florida-based chain and has opened its brewpub in the Historic District in Savannah. You can expect over 60 types of beers on draft and about 500 beers to choose from. There is also a wide selection of bottled beer from over 40 countries, so it's a top place for all enthusiasts.
Besides their delicious and extensive collection of beers, World of Beer also has a friendly atmosphere with knowledgeable staff. You can visit during their happy hours enjoy live music, ladies' night, and other events. They also offer perks to patrons.
Churchill's Pub & Restaurant
If you want the authentic feel of a British pub, you can get it when you visit Churchill's Pub & Restaurant. Even some of their furniture was carved in Britain and shipped to Savannah, and the brewery owners are British too.
Churchill offers an extensive beer list as expected from a British pub, including imported bottled beer and draught from Europe and all around the US. You can pair these beers with the delicious dishes on their menu that match the British theme. And if you visit with a non-beer drinker, they won't feel left out.
Crystal Beer Parlour
Crystal Beer Parlour is known as one of the oldest brew pubs in Savannah GA, as it opened its doors way back in 1933. It was open before the Prohibition and is well-known as one of the most popular restaurants. Although it closed for a few years because of the Prohibition, it was one of the first places to open and serve beer after the ban was lifted.
Their lively brewery offers an impressive selection of beers for you to choose from. You can pair these with their juicy burgers and other American dishes. It also organizes Monday trivia nights and happy hour.
The Beer Growler
The Beer Growler is technically a store, not a brewpub, where you can purchase sealed beer growlers based on Georgia laws and enjoy them in your home. You can also expect cider and soda.
The score has 40 varieties of beer on tap, which they use to fill these growlers, but you can't drink them there. Their top beers include the Tramp Stamp from Clown Shoes and Unearthly IPA from Southern Tier. They also have several imported beers.
The Bier Haus
Look out for a fantastic selection of beers when you visit The Bier Haus, a gastropub offering a wide range of Belgian and German-inspired brews. Their beer list and food menu are filled with European favorites, including appetizers and entrees. You can also expect beers as cheap as $5 and as costly as $250.
There are 20 beers on tap, all unique and delicious brews that match the food menu. If you visit on your beer tour, you should check out the Kasteel Rouge, Palm Amber, Malheur 10 and Reissdorf Kolsch.
Molly Macpherson's Scottish Pub & Grill
We also recommend Molly Macpherson's pub when you're in Savannah and on the lookout for a unique beer experience. This is the only Scottish pub in the city, so you're in for a real treat. The spacious pub is always bustling with many customers, so expect a lively environment when you visit.
Although they are renowned for their scotch, the beer list is filled with impressive beers from the UK. Regardless of the beer style, they keep something on tap for everyone. Other drinks that you and your company can enjoy include wine and cocktails and a delicious pub-like menu.
Circa 1875 Gastropub
Last on our list is the Circa 1875 Gastropub, a fantastic destination for your Savannah beer tour. If you're tired of the loud, crowded and bustling beer scenes, this place is more refined and classy for you to enjoy. Located in the Historic District, it offers customers delicious beer and jazz music entertainment.
While in this beautiful and elegantly designed gastropub, you can order from their many craft beers or check out the imported draft beer. There are also martinis, wine, cocktails, and an adjoining restaurant that makes food pairing super easy.
Beer Scene in Savannah, Georgia
There's something for everyone in the growing beer scene at Savannah, Georgia. The city features many craft breweries, microbreweries, company-owned breweries and brewpubs. Not only this, but you can easily find the beer style you prefer.
If you want to fully enjoy the beer scene at Savannah, you should start your tour at the Historic District. This place is home to different breweries and brewpubs, all within a reasonable distance.
FAQ
Are Savannah breweries popular?
Based on online reviews and ratings, Savannah breweries are quite popular among locals and tourists alike.
Is craft beer brewed in Savannah?
Yes, there are several breweries in Savannah that brew craft beer. Some popular ones include Southbound Brewing Company and Service Brewing Co.
What is the oldest brewery in Savannah?
The oldest brewery in Savannah is Moon River Brewing Company, which was founded in 1999 and is located in a historic building in downtown Savannah.
Final Verdict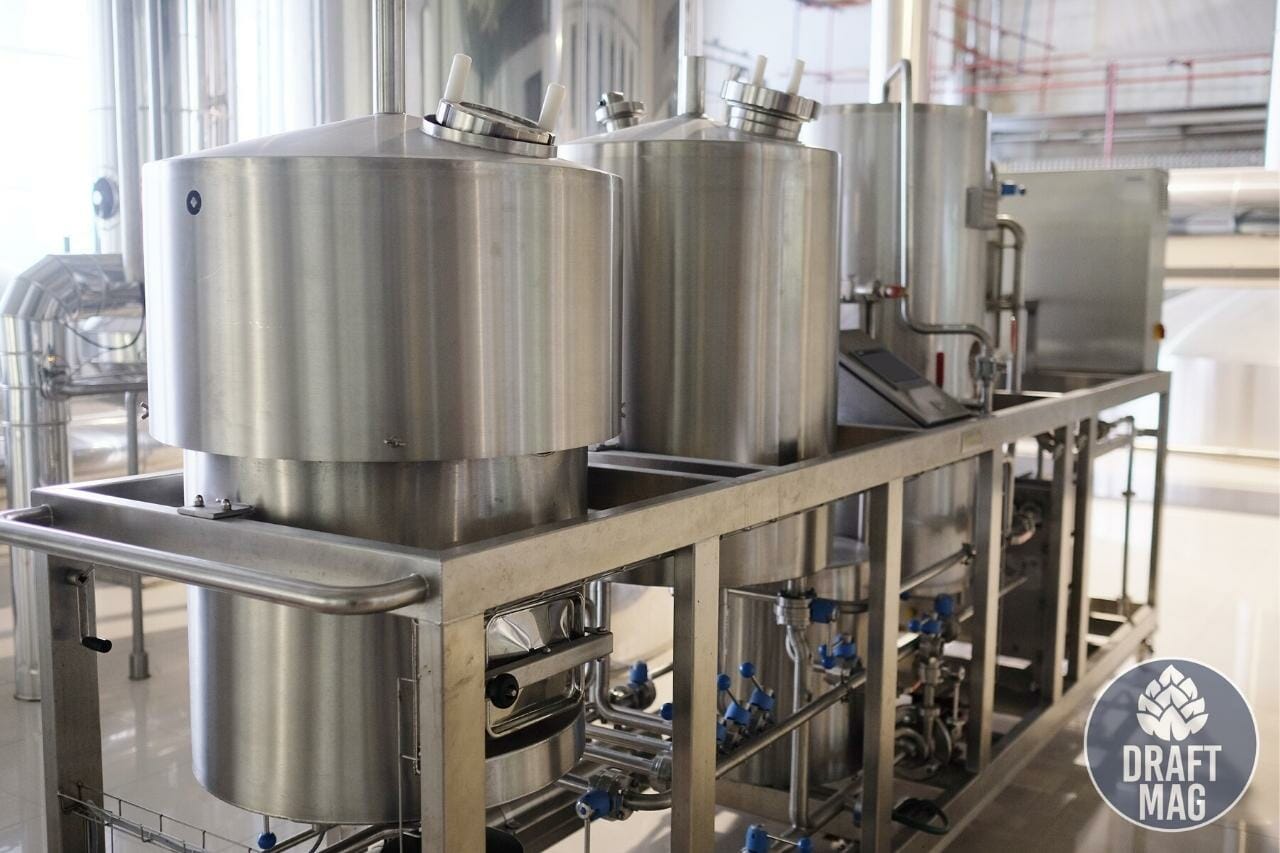 Although Savannah, Georgia, might not be the first place on your mind when going on a beer tour, you'll have a swell time at their fast-growing beer scene.
Hop Atomic is the best Savannah brewery because of their creative brews that are always on tap.
One of the oldest breweries in Savannah is Moon River, and we highly recommend the Yoga Pants ale and Captain's Porter.
You can visit Debellation Brewing Company which is located near Savannah and order the Maple Bacon Porter while chilling in their Vikings-themed pub.
The oldest brewpub in the city is Crystal Beer Parlour, which also offers juicy burgers and other American dishes.
There's a lot to enjoy in terms of breweries and brewpubs in Savannah, and you can use our complete guide to plan your next trip.