Best Breweries in Jacksonville: Enjoy Top Beers in This Florida City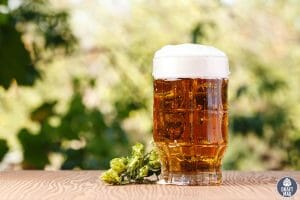 Explore the best breweries in Jacksonville if you want to familiarize yourself with the beer scene in Florida. Although a large portion of the beer scene in Florida revolves around Tampa and Miami, the craft beer scene in Jacksonville is increasing quickly.
Although large breweries like Anheuser Busch have been in Jacksonville, none of them were locally owned until 2008. Now, the city's beach community and visitors can enjoy top beers from the breweries in our review.
| | | |
| --- | --- | --- |
| Jacksonville Beer Breweries | Number of Active Beers | ABV (Lowest-Highest) |
| Bold City Brewery | 14 | 4 – 9.2 percent |
| Intuition Ale Works | 22 | 4 – 10 percent |
| Green Room Brewing | 15 | 4.3 – 9.1 percent |
| Aardwolf Brewing Company | 24 | 3.5 – 12.6 percent |
| Strings Sports Brewery | 9 | 5 – 8.8 percent |
| Lemonstreet Brewing | 16 | 3.9 – 9 percent |
| Veterans United Craft Brewery | 17 | 4.2 – 9.1 percent |
| Wicked Barley | 20 | 4.8 – 10.5 percent |
| Pinglehead Brewing Company | 21 | 3.3 – 11 percent |
| Legacy Ale Works | 18 | 3.9 – 8.8 percent |
| Ruby Beach Brewing | 23 | 5 – 10 percent |
| Southern Swells Brewing | 14 | 4.8 – 8 percent |
| Hyperion | 8 | 4.7 – 8.3 percent |
| Tabula Rasa Brewing | 16 | 4 – 14.1 percent |
| Bottlenose Brewing | 25 | 3.5 – 8.8 percent |
| King Maker Brewing | 18 | 3.3 – 9 percent |
| Tepeyolot Cerveceria | 8 | 5 – 11 percent |
| SJ Brewing Co | 12 | 4.5 – 9 percent |
| Reve Brewing | 19 | 5 – 11.4 percent |
| Hoptinger Beer Garden and Sausage House | 62 | 4 – 11.1 percent |
The Best Breweries in Jacksonville
After much research, we have compiled the top 20 brewing companies in Jacksonville for the best beer experience you can have.
– Bold City Brewery
Bold City is the first local brewery to open in Jacksonville and has become the best one in the city. The brewery is named after Jacksonville's nickname, the Bold City, and was opened by a mother and son, Susan and Brian Miller, who quit their jobs to start the company. Some of their top beers include:
Duval Light.
Dukes.
Mad Manatee.
Corporate Lad.
Limited Stout.
Brian, the brewery co-founder, had a successful run as a homebrewer and used this knowledge to make the flourishing craft beer scene in Jacksonville a reality. You can visit Bold City in the brewery Downtown Jacksonville or Rosselle Street, where you can see the Production Tap Room.
– Intuition Ale Works
Next on our list is one of the fastest-growing breweries in Florida which opened two years after Bold City. The brewery also opened two blocks away but has a large facility with a 4,230 square feet rooftop garden and a 30-barrel system in the 30,000 square feet brewery space. Check out these beers when you visit:
OUTEAST Lager.
Shrimp Boat.
People's Pale Ale.
Easy on the Eyes.
Diver Suds.
When it comes to Intuition Brewery, customers can expect unique styles like Belgian yeast strains, barrel-aged beers, or sour programs, along with their standard ales and lagers. The kitchen also has some delicious options on the menu, from starters and entrees to the kid's menu.
– Green Room Brewing
Green Room is the ideal choice if you're looking for a fantastic brewery in Jacksonville Beach. It's the first microbrewery establishment to open on the beach, and allows you to enjoy locally made beers, whether you're a casual drinker or a beer enthusiast. Try out beers like:
Head High.
Double Overhead.
Reelin' Red.
Undertow.T
Longship.
At Green Room, you can expect a new beer every Thursday. The brewery also has seven permanent taps and nine rotating taps. You can bring your furry friends to the brewery as long as the dog is on a leash and come with your food as there is no kitchen.
– Aardwolf Brewing Company
We also recommend Aardwolf Brewery for those in Jacksonville looking for unique beers. The brewery is also constantly updating its tap list, so you can expect some amazing brews. When you visit, you should check out the Tripping Wolf Cinnmon Whiskey. Other top choices include: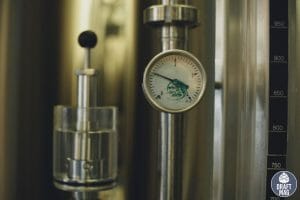 Tripping Wolf Maple Syrup Bourbon.
Hop Oddity.
Bananagins IPA.
Lactic Zeppelin.
Kuato Lives.
While at the brewery, you can also check out the food trucks available. The brewery has a different schedule of food trucks which is updated on the website. Plus, you can rent the lounge, banquet space, or taproom for your events.
– Strings Sports Brewery
Your beer experience in Jacksonville won't be complete without String Sports. The brewery is perfect for those who like sports and craft brews and offers you delicious beers on the tap list. From double IPAs to stouts, there's a lot to look out for. Check out some recommended beers below:
String Music.
Southpaw.
Bullet Bob.
Triple Crown.
6-4-3.
String Sports is located in a building on 9th and Main, which was first built in 1938 as a service station. This gives the taproom an art deco style with curved front windows and a comfortable design. You can also purchase merch from the website or rent their spaces for your events.
– Lemonstreet Brewing
Located in the Brooklyn District in Jacksonville, Lemonstreet gives you a fun and cultural experience. It's based on the concept that it takes a village to craft good beer and is led by brewers with a passion for drinkable beers. Their beers are inspired by Hispanic ingredients and include:
Lemonstreet Lager.
Thirst Murder.
Duvalito.
Bleu Bridge Pale Ale.
Lemonstreet Marzen.
You can look forward to fun events at the brewery besides the beer. Lemonstreet holds trivia nights weekly and has an exclusive Mug Club, which has weekly meetings. You can sign up for the club and enjoy perks with the beer.
– Veterans United Craft Brewery
Veterans United is one brewing establishment in Jacksonville with a passion for making some of the best beers in Florida. You can stop at the Jacksonville taproom to enjoy delicious beer made right on the premises, with guided tours of the production area on Saturdays and samples of fresh ale. Try out these top beers whenever you visit:
Raging Blonde.
Buzzin' Bee.
Fish Camp.
Paratrooper.
Avenging Angel.
You can expect up to 21 beers on tap, some being year-round or limited releases. Beers are also available to go. The veteran-owned brewery has become one of the top choices in the city. From the founders and brewers to the financial controller and sales reps, most of the employees at this brewery are veterans.
– Wicked Barley Brewing Company
You should also try out Wicked Barley whenever you're in Jacksonville. Located in Goodby's Creek, the brewery is one of the latest waterfront craft establishments in the city. It opened in July 2016 and has quickly become one of the top places for beers in the city. Check out brews like:
Left Leg.
Brierwood.
Cloudy with a Chance of Flying Spaghetti Monster.
Take Me As You Please.
Geoffrey.
When you visit the waterfront property, you can enjoy delicious beers, a dog-friendly outdoor garden, a kayak launch, and a boat dock. The taproom has more than enough seating, with house-brewed beers, ciders, and meads. The food menu includes juicy burgers, fresh salads, handhelds, and appetizers.
– Pinglehead Brewery
Another brewery you should try out is Pinglehead Brewing in Jacksonville. The craft brewery has been making beers in Orange Park since 2011 and then built its brewery inside Brewer's Pizza to operate as a brewpub and brewery. Here are their top beers:
Pinglehead Red.
Landslide.
Middleburg Ultra.
Ambitious Monk.
Reign of hOPs.
The Pinglehead Red is the flagship beer of the company and is one of the favorites of their locals and visitors. Their beers are also distributed to different restaurants and bars in the city. Aside from in-house beers, you can try out their guest taps from breweries like Funky Buddha, First Magnitude, and Miller Brewing.
– Legacy Ale Works
One of the top brewing companies in Jacksonville is Legacy Ale Works, well-known for incorporating hundreds of styles into their beers. From light-bodied beers and stouts to flavorful IPAs and imperials, there are different beers to try out. Some of the top choices include:
Los Tiempos Buenos Mexican Lager.
NOC It To Me.
Trippy Devil.
Static Electricity IPA.
Get Schwarty.
Legacy Ale Works features a family-friendly taproom with tasty bites from the Casa Maria Mexican Restaurant. This homey environment is dog-friendly, with a comfortable lounge and seating areas. Every Friday, the brewery offers live music with beer pairing dinners. There are other events to look out for, from cards night to Pride celebrations.
– Ruby Beach Brewing
Next on our list of local breweries in Jacksonville is Ruby Beach, a company passionate about making craft brews with locally-sourced ingredients. Whether you're a connoisseur looking for unique beers or prefer something simple, there's something for everyone. Top choices include: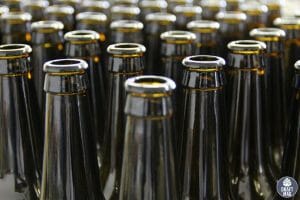 Twin Finn.
Boardwalk Brown.
Sour Googans.
Rocko's Modern IPA.
Hart of the City.
The brewery features a lounge, lawn, and the entire facility, which can be rented out to others. At Ruby Beach, you can try out pale lagers, American IPAs, Saisons, farmhouse ales, and more.
– Southern Swells Brewing
Although Southern Swells has a delicious set of beers, you'll enjoy staying there for fun. The brewery is constantly introducing new beers to its line-up every week, which means you can expect some of the best craft and experimental brews. Check out beers like:
Karate in the Garage.
Florida Winters.
Constellation Prize.
Lyla Joan.
Peaked in High School.
The brewery offers a 7,500 square-foot indoor space, an outdoor patio, and a private room they rent out for events. You can also look out for live music events, releases, and vendor pop-ups on their full events calendar.
Hyperion Brewing Company
On your next visit to Jacksonville, you should also check out Hyperion. The brewery has delicious beers on the menu, and you can pair them with foods. You can even order their beers online. Try out these top brews when you visit:
Selene Sunrise.
Porchfest Gold.
Harry Nilson.
Citra Smash.
Phoebe's P.B.
You can reserve the garden at Hyperion for fun events. The highlight at Hyperion is the Sunday brunch which starts at 11 every week. No reservations are needed, and you can access delicious brews when you visit.
– Tabula Rasa Brewing
If you're interested in handcrafted local beers in Jacksonville, Tabula Rasa offers the experience you need. The family-owned brewery has a delicious list of beers focused on flavor and uniqueness. Some of their delicious beers include:
Corbett St. Cream Ale.
One Ping Only.
Crazy Mona Coconut Porter.
Chocolate Stout.
Slate Light.
The brewery was built with the community in mind, and you can check it out in the Rail Yard District. Tabula Rasa offers ample green space in the backyard and front yard for enjoying beers. You can bring your food, have some delivered, or visit during the food truck events.
– Bottlenose Brewing
Another pet-friendly brewery in Jacksonville is the Bottlenose brewery in Deer Lake. The brewery offers a full beer drinking experience from their 50 taps, bottles, and cans of beer to delicious meals. You can even enjoy guest beers from other local establishments and big companies. Some top Bottlenose beers include:
Where's the Donuts?
Casual Damage.
Blender Detonation.
Session Red.
White Peach Pale Ale.
Bottlenose prides itself in making its foods from scratch and pairing them properly with the beers. Try out their burgers, waffles, chicken, salads, and shareable plates when you visit. You can also look out for happy hour and ladies' night events.
– King Maker Brewing
One of the newest breweries in Jacksonville is King Maker Brewing, located in the Riverside neighborhood of the city. It was founded in 2020 and is located in the Riverside neighborhood. You can expect classic ales and lagers at this brewery, unique sours, cider, and mead. Some top brews include:
1913 Czech Dark Lager.
La Ranchera Mexican Amber Lager.
The Rejuvenator Doppelbock.
Hefeweizen.
Weathercaster NEIPA.
You're not limited to the cozy indoor taproom at this brewery. Instead, King Maker has a covered outdoor patio where you can enjoy beer and an ample warehouse event space. They also offer fixed weekly events like Happy Hour, Name That Tune, and Trivia with DJ Se7en and Pints & Paint.
– Tepeyolot Cerveceria
Serving the Springfield, San Marco, Riverside, and Arlington areas in Jacksonville is Tepeyolot Cerveceria. It's a new brewery founded in 2020, with a delicious menu and beers. You can have their top beers in the taproom or purchase them in growlers. Some top beers include:
Crowd Pleaser.
Fruit Dumpster.
Playa De Tepey's Mexican Chocolate Cake.
Pillowtalk.
Pistol Whip.
The brewery also has a full restaurant and an outdoor seating space for beer-lovers to enjoy meals with their beer. Tepeyolet Cerveceria is also known for its margaritas. The taproom is spacious, and you can play different games like darts. If you're unsure what to get on the menu, simply order the special.
– SJ Brewing Co
We also recommend SJ Brewing Co to those seeking craft beers in Jacksonville. The brewery is known for the delicious and unique options on the tap list, whether you want something simple like a NEIPA or a complicated beer like their famous Belgian Quadrupel. Some top beers include:
Belgian Quad.
SJ Golden Ale.
Strawberry Limeade.
Exit 373.
Yulee Pale Ale.
The taproom is a fun place to be, with loads of events to keep you engaged. You can participate in their live trivia events, homebrew clubs, and parties to celebrate new beer releases. There are between 12 and 14 unique beers on tap at all times.
– Reve Brewing
Your visit to Jacksonville isn't complete without a trip to Reve Brewing. The taproom is open from Wednesdays to Sundays, with a delicious number of beers on tap. You can try out some of the beers on this list:
Break of Day.
Patterns In Time.
Rail Walker.
Satellite Of Love.
Barrel Aged Vol. 114.
Reve Brewing partners with Bones Pizza to offer a delicious menu along with your beers. The items on the food menu are always available until they run out. You can order pizzas, starters, and desserts and try out some of their delicious sauces. The wood-fired pizzas are well-paired with fresh beers.
– Hoptinger Beer Garden and Sausage House
Last on our list is the Hoptinger Bier Garden and Sausage House which has two locations: Jacksonville Beach and 5 Points. Although this isn't a brewery, it features loads of beers from local Jacksonville breweries and those from other states.
Hoptinger also features a brunch menu and late-night meals, allowing you to build your menu.
Conclusion
From our review, you can quickly check out some of the best places for beer in Jacksonville. The city is bustling with breweries, but we've compiled the top establishments in the city. Here are our recommendations: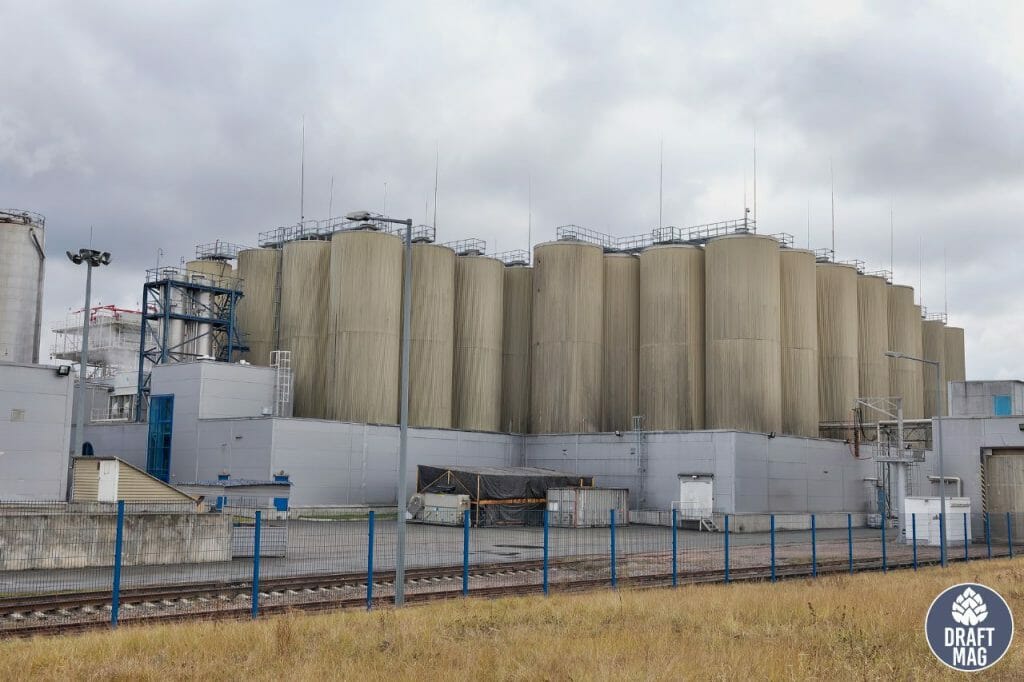 Bold City is the best brewery and the first local establishment in Jacksonville, known for leading the craft beer scene in the city.
Intuition Ale has the best brewery space, with a large rooftop garden and 30-barrel system.
Green Room is the best microbrewery in the city, with a new beer every week.
Veteran United is the best veteran-owned brewery in the city, offering 21 taps.
Legacy Ale Works is the top place for food and has a highly-recommended Mexican restaurant.
You can check out the top 20 breweries on our list whenever you're in Jacksonville, so buckle up and get going!