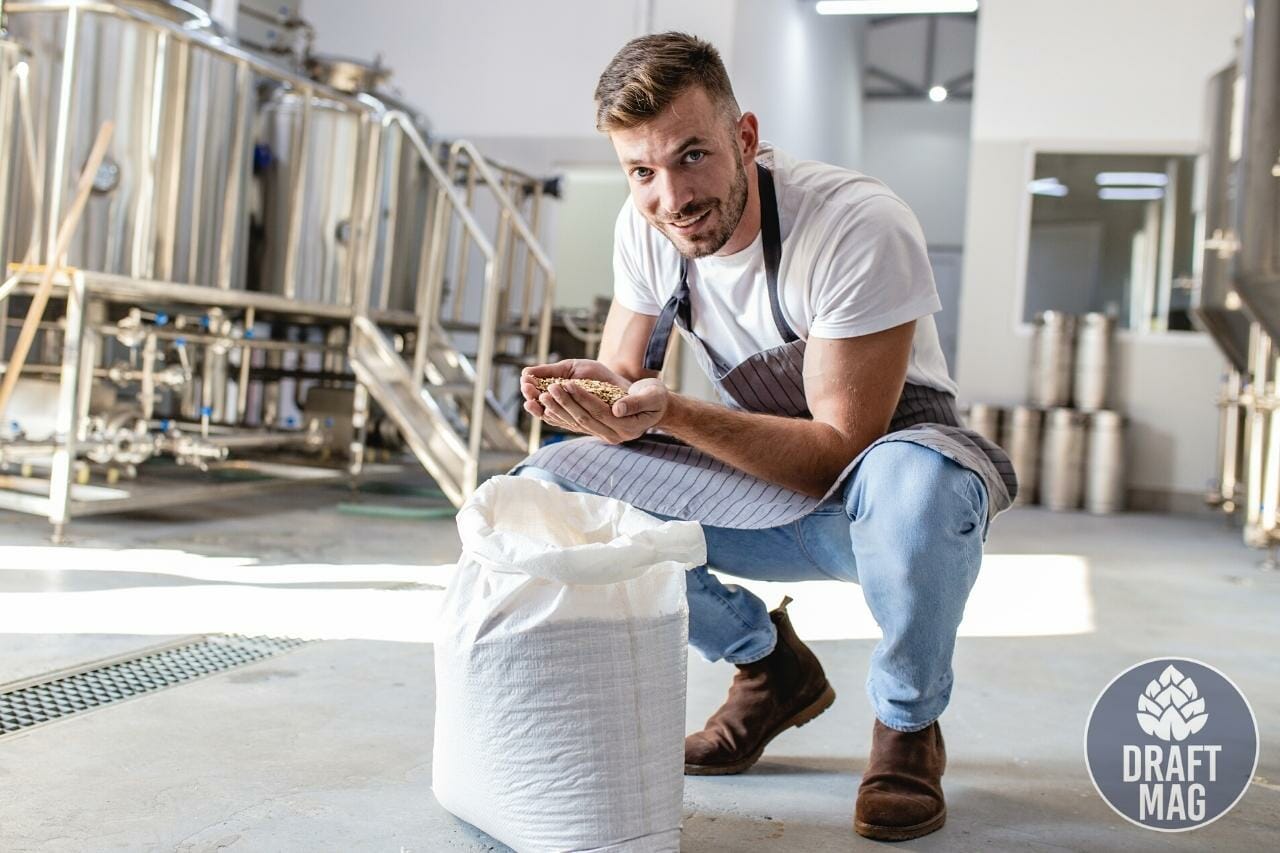 If you are looking for the best Long Island breweries, this list gives you all the information you need. This island in the state of New York has everything from microbreweries to intimate indoor settings and large outdoor farm-like breweries.
This is a list of the top 12 breweries on Long Island.
| | | |
| --- | --- | --- |
| Long Island Breweries | Number of Active Beers | ABV (Lowest to Highest) |
| Oyster Bay Brewing Company | 12 | 4.5% – 12.1% |
| Jamesport Farm Brewery | 13 | 4.7% – 10% |
| Long Island Farm Brewery | 12 | 4.8% – 8.5% |
| North Fork Brewing Company | 11 | 4.4% – 8.1% |
| Greenport Harbor Brewing Company | 11 | 4.8% – 10.3% |
| Blue Point Brewing Company | 33 | 5% – 9.3% |
| Port Jeff Brewing Company | 12 | 4.5% – 10.1% |
| Destination Unknown Beer Company | 22 | 5% – 14% |
| Garvies Point Brewing | 8 | 4.2% – 9% |
| Po'Boy Brewery | 11 | 5% – 8% |
| Barrier Brewing Company | 18 | 4.9% – 9.7% |
| Spider Bite Beer Company | 8 | 5.5% – 10% |
Best Breweries in Long Island: Top 12 Breweries You Cannot Miss
Oyster Bay Brewing Company
Located in the historic Oyster Bay, this brewery is close to the Gold Coast. They are dedicated to brewing some of the highest quality beers. It all started in 2012, when two friends, Gabe and Ryan, bonded over their shared love for beer. The brewery opened its doors in 2013, featuring a three-barrel brewing system with a small tasting area.
By 2015, the 1400 square foot brewery expanded into a 6000 square foot brewery with a 15-barrel brewing system.
– Their Must-try Beers
The Holiday Ale is a barrel-aged Belgian Quad with an ABV of 10.2 percent. Their Honey Ale is another classic beer limited to the traditional fermentation format yet gives the beer a lovely honey-like sweetness.
Jamesport Farm Brewery
The Jamesport brewery believes in making farms find bears by using ingredients grown on their farm. They use the finest local hops, wheat, barley, and oats, all grown right on their site. They are known for some of the freshest beer. The folks in the northern stretch of Long Island are unknown for their farms and vineyards.
The owners of this brewery have over 50 plus years of nursery growing experience alongside fashion for well-crafted beer. This is how they came up with the farm-to-pint experience. They have a 43-acre farm where they produce Long Island hops, wheat, and barley.
– Their Must-try Beers
Weekend at Bernie's is one of their best seller beers of all times. It is a light Blonde Ale at 5.2 percent ABV. It is also low on bitterness, making it the perfect beach day beer out there. The Scotch Ale is one of their most creative beers. At a whopping 10 percent ABV, this beer is a Scotch Ale, overwhelmingly malty with a rich and sweet aroma.
Long Island Farm Brewery
This brewery is located in a former potato barn, situated on the east end of Long Island. The owners are fifth-generation farmers who have a strong agricultural history. This is the reason why they wanted to create a true farm brewery experience. The brewery is spread across 80 plus acres of land and is a one-of-a-kind place where family and friends can all come together and enjoy a unique beer drinking experience.
They are closed on Mondays. Follow their social media pages for any updates on events that they host occasionally. They also have plenty of food trucks on-site and host live music on Saturdays and Sundays.
– Their Must-try Beers
The Cram Tan is a fruited Wit with 4.9 percent ABV. This is a layered and complex beer full of flavors of coriander and tangerine. It is fermented with tangerine juice and cranberries. If you enjoy dessert beers, the Perfect S'mores is your beer. This is a pastry Stout beer with 7.5 percent ABV. It has a lactose base, is rich and chocolatey in flavor, and has a generous burst of vanilla-marshmallow flavors.
North Fork Brewing Company
This is yet another farm brewery on the list of Long Island breweries. The folks at North Folk brewery try to grow their ingredients as much as possible or gather them from locally available windows.
They grow their own chinook, nugget, liberty, cascade and magnum hops. They believe in brewing beer that stays close to north folk traditions of agriculture, hard work, and experiencing good times. Most of their bills are seasonal. So, keep an eye on their website to know what's on tap.
– Their Must-try Beers
The Short Round is part of the Indiana Jones series. This beer is made with late addition hops for a subtle fruity and hoppy flavor profile. The Mango Mc Fly is a fruity Sour beer with a punch of lactose in it. It is fermented with mango to bring in the tropicalness of the beer.
Greenport Harbor Brewing Company
It began with two friends bonding over awful beer which inspired John and Rich to open a brewery. What appealed to them both about North Fork was the expansive fields and vineyards the farm-to-table experience, and the ladiback atmosphere of the place. They started with brewing in the old firehouse in Greenport village, and eventually, in 2009, the brewery was born.
– Their Must-try Beers
The Second Round Knockout is a New England IPA brewed at 8 percent ABV. It is full of orange, pineapple, apricot, and pine notes.
The Chocolate-Covered Cherry Pie is yet another masterpiece of a beer. At 10.3 percent ABV, this is a tasteful pastry Stout loaded with tart cherries, cocoa nibs, and the finest quality Madagascar vanilla beans.
Blue Point Brewing Company
This is one of Long Island's oldest breweries. It started on the South Shore of Long Island in 1998. It is built by hardcore New Yorkers and stands by New York standards. They started with the toasted lager that quickly became a beer New Yorkers are proud of today. It is one of their flagship beers, and they brew it all year round.
In 2019, they added the brewery on Main Street, Patchogue. The taproom has quintessentially modern architecture with tall glass windows overlooking the brewing process.
– Their Must-try Beers
The Oktoberfest is one of their best seasonally brewed beers. It is a traditional German Oktoberfest beer with 5.7 percent ABV. Mother Pumpkin Ale is yet another famous brew from the lot. It has a burst of pumpkin spice even at an ABV of 5.5 percent. It is brewed with cinnamon, nutmeg, allspice, and ginger.
Port Jeff Brewing Company
This brewery has a seven-bottle system that can produce up to 220 gallons per day. The brewery opened for production in 2011, and soon started its tours which are hosted every Saturday at 4:00 PM. The brewery also holds a summer concert series every Wednesday night in June, July, and August. These concerts are free and a list of upcoming artists can be found on their social media page.
You don't have to make any prior reservation for their tours as they run on a first-come-first-serve basis. They do not serve food and hence allow food carried from home or any other take-out joint. The tasting room is also dog-friendly and child-friendly.
– Their Must-try Beers
The Port Jeff Deryl Strawberry is a strawberry flavored Golden Ale brewed at 5 percent ABV. It has a subtle burst of strawberry flavor on the palate, perfect for those mid-summer cravings.
Their Party Boat IPA is traditional, super hoppy with 7.7 percent ABV.
Destination Unknown Beer Company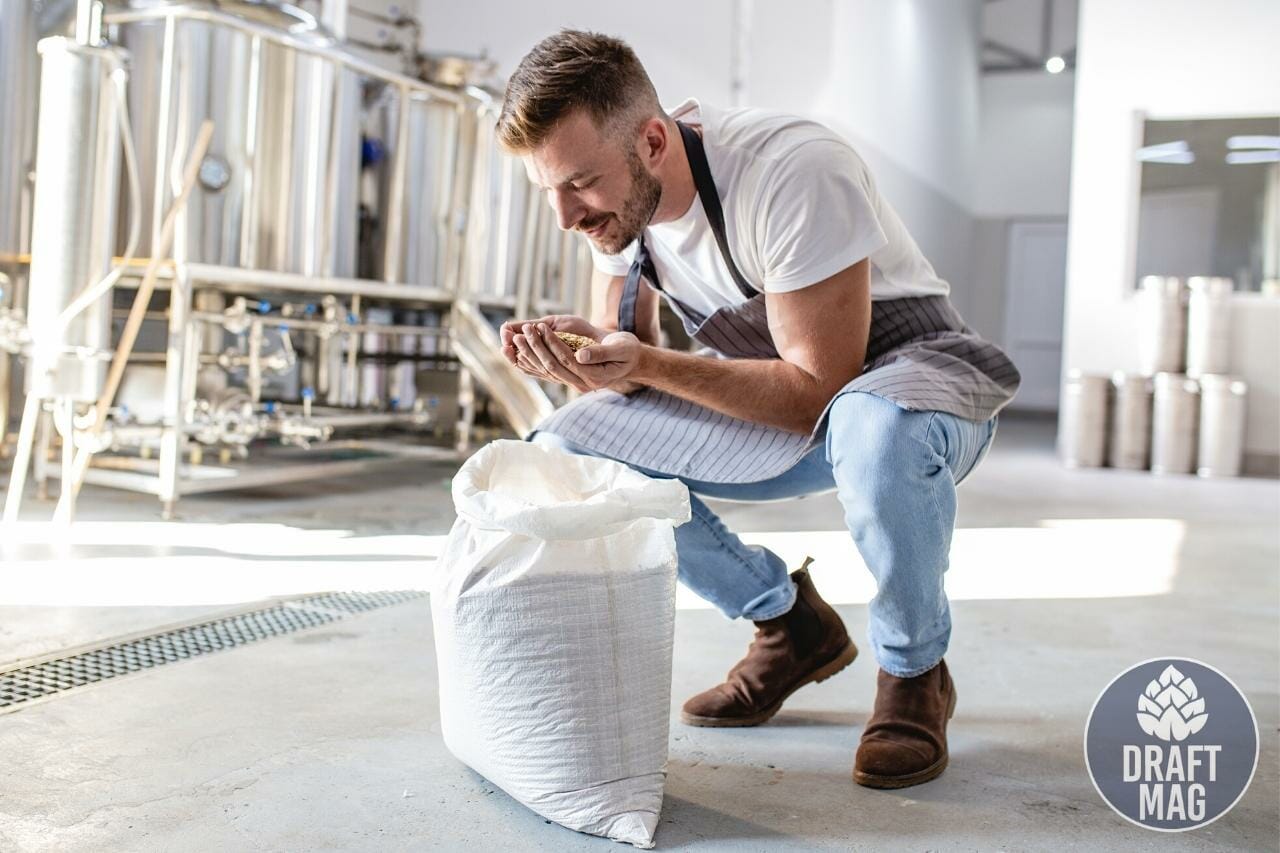 Located on the south shore of Long Island, Destination Unknown Brewing Company was started by long-time passionate homebrewers.
This is famous for being an outdoor brewery Long Island. In 2014, they began as a small one-barrel brewery and tasting room.
Today, it is a 7000-square-foot production facility housing two different brew systems, an up-and-coming taproom, and a vast beer garden. They host an array of award-winning beers.
This brewery makes a bunch of traditional beers as well as occasionally experiments with new recipes. They also focus on must-have seasonal beers like the pumpkin beers and dessert stouts during Christmas.
– Their Must-try Beers
The Road You're On is a stunningly brewed Sour Ale with flavors of pineapple and tangerine. Luxadro cherries are used to age this brew in rye barrels alongside orange blossom honey. Radar is another beer made in the mixed fermentation style. It is aged for a year, split into half, with the latter entering wine barrels with fruit to age a while longer.
Garvies Point Brewing
Garvies specializes in brewing contemporary American craft beer. One of the many Long Island microbreweries, they brew small batches and have a small number of rotating beers, so it's best to keep a watch on their page. The brewery began operations in 2016 with its key focus on providing great beer and encouraging community living.
They believe in an innovative approach toward beer using the finest ingredients available. They have a built-in taproom with a large bar area. They are open all days and also host small events occasionally.
– Their Must-try Beers
The Sour Batch Strawberry Cream is one of the best-selling Fruited Sours. At an ABV of 5 percent, this beer is exceptionally smooth and perfect for a long summer day. It has a pleasant tart finish and is single hopped with melon hops.
Po'Boy Brewery
This is a family-owned and operated brewery started with home brewing. Bob Rodriguez is an award-winning homebrewer and was voted the best brewer in 2013. Bob's intimate knowledge of the brewing industry had him produce some of the most excellent beers one can come across. They also believe in healthy community living and offer beer education and brewing classes on an appointment basis.
– Their Must-try Beers
Cloudy Mentality is a New England/Hazy IPA brewed at 7.6 percent ABV. It is made with yeast, oats, and bare minimum bittering hops. Hence, the beer has plenty of tropical and fruity notes and is full of apricot and passionfruit flavors.
Barrier Brewing Company
This brewery is one of the many innovative breweries on Long Island. They opened in 2010 with the production of 700 BBL of beer using a one-barrel system. In 2012, they relocated to a larger space with a five-barrel system. Unfortunately, the new brewery was severely damaged by Hurricane Sandy.
They decided to restart, and with a lot of help from the local beer community and fellow Brewers, Barrier Brewing Company reopened in February 2013. In 2017, they upgraded their brewhouse two or three-vessel system with a production capacity of 15,000 BBL per year.
– Their Must-try Beers
Barriers Floral Friday is a fruited Kolsch style Ale brewed with pink guava and hibiscus. It is light pink in color, super crisp, and crushable. There are high notes of guava on the first sip, followed by slight lemon zest flavors. This is one of the most refreshing beers brewed by Barrier.
Spider Bite Beer Company
This brewery has a particular reputation for making notoriously strong beers. Their punchline says get bitten. Their build world consists forward 30 different styles of beers. However, They usually have about eight beers on tap in a taproom with a cozy yet masculine setting. They are closed on Mondays, Tuesdays, and Sundays and are only open till 6:00 PM.
– Their Must-try Beers
Robert's Spider is a Scotch Ale that is a wee bit heavy. At 8 percent ABV, this beer is a delicious brew.
Love at First Bite is their most famous seasonal brew filled with chocolate and raspberry flavors. It is an American Porter beer with 7 percent ABV.
Conclusion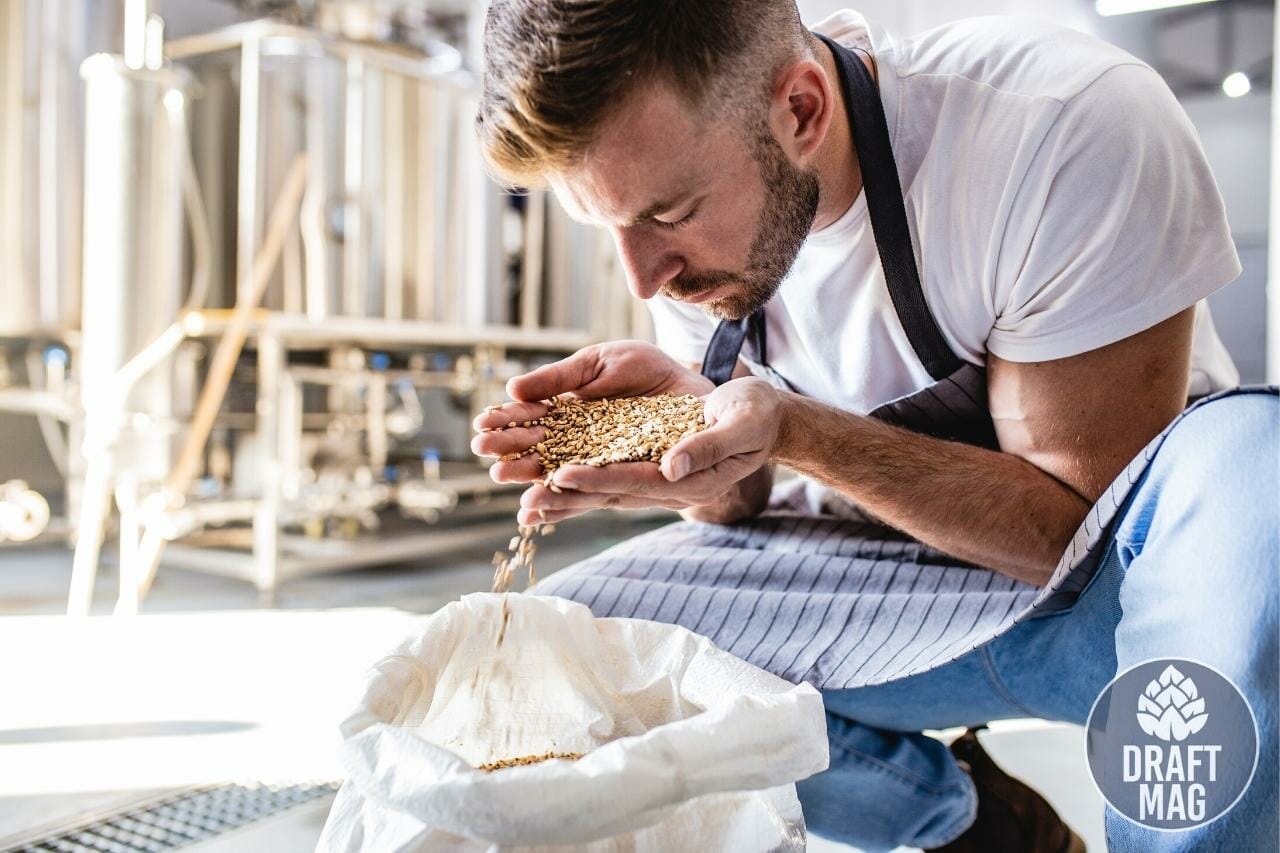 As of today, Long Island has over 60 breweries and brewpubs. Whether you enjoy dark Stouts or funked-up beer or enjoy the Hoppy side up, Long Island has everything you need.
Blue Point Brewing Company is one of Long Island's oldest breweries.
North Folk Brewing Company grows its grains and specialty hops. They are one of Long Island's most unique and organic breweries.
Oyster Bay Brewing Company is one of the most famous breweries offering a wide range of beers in an upbeat atmosphere.
So, what are you raising your glasses to today: the city's oldest beer or the up-and-coming experimental taps?

Latest posts by Draft Mag
(see all)