Best Breweries in Oklahoma: Top Choices for Beer in This State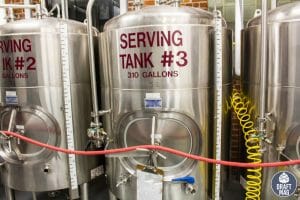 Finding the top breweries in Oklahoma isn't difficult, as this US state is brimming with craft beer lovers and companies offering unique beers. Craft beers are popular because they provide more personality and flavor than your everyday macro beer.
The beer lovers in Oklahoma have realized this, leading to loads of top craft breweries in the state. If you're thinking of visiting or moving to Oklahoma, this list of best breweries will make your stay more enjoyable.
| | | |
| --- | --- | --- |
| Oklahoma Beer Breweries | Number of Active Beers | ABV (Lowest-Highest) |
| Prairie Artisan Ales | 28 | 4.5 – 15 percent |
| Roughtail Brewing Company | 9 | 4.9 – 8.9 percent |
| COOP Ale Works | 48 | 4.1 – 10 percent |
| Bricktown Brewery | 9 | 4.8 – 6.5 percent |
| Angry Scotsman Brewing | 14 | 4.2 – 12 percent |
| Skydance Brewing | 13 | 4.9 – 10 percent |
| Stonecloud Brewing Co | 18 | 4.3 – 14 percent |
| Twisted Spike Brewing | 14 | 4.2 – 9.8 percent |
| Vanessa House Beer Company | 21 | 5 – 17.3 percent |
| Marshall Brewing Company | 23 | 4.7 – 9.2 percent |
| Dead Armadillo Craft Brewing | 10 | 4 – 7.5 percent |
The Best Breweries in Oklahoma
After checking all the beer companies in Oklahoma, we compiled the ones with the best experiences, taprooms, and of course, beers, below.
– Prairie Artisan Ales
We're starting our list with Prairie Artisan, located in Krebs, Oklahoma. The Oklahoma brewery was even ranked as one of the top 100 brewers in 2015 by online reviews and is one of the most popular among beer lovers in the state. Some of its top brews include:
Spectrum
Phantasmagoria w/ Blood Orange
Prairie Lager
Summer of Brenna
Thai Delight
The brewery was founded in 2012, and since then, it has offered expressive and unexpected beers. You never know what to expect when you visit their Oklahoma City taproom. The menu is divided into beers on tap and those in the cellar, and their flagship beer, Bomb!, is definitely worth the try.
– Roughtail Brewing Co.
Those interested in award-winning beers while in Oklahoma City can check out Roughtail. This brewery is located on Memorial Road and has been making beer since 2012. You can check out some of their top beers or seltzers when you visit.
Polter Weisse
Drippin Milkshake IPA
Everything Rhymes with Orange IPA
Sancho
Migrating Coconut
The Roughtail taproom is an ample industrial space with communal-designed tables that allows beer lovers to connect over unique brews. Aside from beer, you can look out for different food trucks and events daily. These include live music, happy hour, and brewery tours. You can check their website for what's going on before visiting to get the most out of your visit.
– COOP Ale Works
Another one of the top Oklahoma beer companies on our list is Coop. Despite the name, the brewery is a master at a wide range of beer styles but does great with its pale ales. The Peach Pageant, a Berliner-style Weisse ale with peaches, is one of the top beers. Others include:
DNR
Ice Chest
F5 IPA
Fly Me Away
Gran Sport Porter
Located in Oklahoma City, Coop features a fun taproom with 19 rotating beers. You can also get some of their brewery-only releases when you visit and join a tour on Saturday. Their events calendar is filled with other fun things that can be enjoyed with beer.
– Bricktown Brewery
A favorite among the locals, Bricktown Brewery, is one of the best OKC breweries with food. Their selection of craft beer is offered by friendly service, regardless of where you visit. Some top beers to try out include:
Bricktown Old King Kosch
Bricktown Millie Mcfadden Red Rye Ale
Bricktown Lucky Pucker
Bricktown Single String Stout
Bricktown 46 Star Hazy IPA
The restaurant also includes beers from other top brewing companies, including Prairie Artisan and Coop. Along with your beers, you can order shareable plates, burgers, handcrafted meals, pies, salads, soups, chicken, dessert, and more from the menu. There are 14 Bricktown locations to visit in Oklahoma alone.
– Angry Scotsman
Angry Scotsman became part of the Oklahoma craft brewing scene in 2017 and quickly rose to become one of the best breweries in the state. The company is known for offering simple beer styles that appeal to all enthusiasts, but this is still an extensive section of year-round, seasonal, and special options. Some top beers include:
Scotsman IPA
Fortitude
Rusty Kiltpin
Rotating IPA
Left Luggage
Aside from the 24 taps, you can enjoy in the taproom, Angry Scotsman also offers wine and non-alcoholic drinks and allows visitors to bring food outside. The brew pub is kid and dog friendly, with a patio and beer garden where you can enjoy beers better.
– Skydance Brewing Company
Skydance is a Native American-owned brewery in Oklahoma City focused on telling the story of the indigenous culture through delicious beer. This is an ideal choice if you're interested in some unique beers in a cultural environment. Try out beers like:
White Cloud
Mosquito Hawk
The 49
Juice Wolves
Strawberry Moon
The brewery was launched in 2018 by Jake Keyes, and his father taught him the art of brewing. You can expect top-quality beers when you visit the taproom and fun weekly events to take part in. Some of these include brewer's fest, live music, and more.
– Stonecloud Brewing Company
Opened in 2017, Stonecloud is another of the top Oklahoma craft beer companies on our list. The brewery's name was inspired by the skies, precisely where the mountains disappear into the clouds on the horizon. From how poetic they are, you can also expect the name of their beers to sound interesting.
Havana Affair
Neon Sunshine
Astrodog
Neon Passion
Kiwi Herman
You can check out their taproom at 1st & Classen, and they are working towards opening another location with a patio. Remember that the current bar has limited capacity, so you'll need to be early to taste one of their 20 beers. Many beers are exclusive to the brewery, so the visit is worth it!
– Twisted Spike Brewing Company
Another top brewery in Oklahoma City is Twisted Spike, well-known for its delicious craft beers and daily events to keep visitors engaged. Every week, you can enjoy beer flights with four tasters, giving you a chance to check out all their beers.
Crew
TSB IPA
Blood Orange IPA
Holy Beer
Black Snake
Other events you can look out for include happy hour, trivia night, bingo, yappy hour, brunch, and free growler purchases. Twisted Spike offers fun ways to enjoy their beers better.
– Vanessa House Beer Company
Next on our list is Vanessa House, located on NW 8th street. The brewery was founded by four close friends and named after the Vanessa House. Their beer list has it all, from creamy stouts and classic lagers to fruity sours and hazy IPAs.
401(K)
Broken Tile
Joy City Czech Pilsner
Under Sugared
Fandom
Vanessa House also features a delicious selection of seltzers for those who don't enjoy drinking beer. The taproom menu is constantly changing, so make sure you check before your visit.
– Marshall Brewing Co
Marshall is the first and one of the top Tulsa breweries, and since 2008, the company has been offering its customers an extensive range of beers. Their beer list is known for being all-inclusive and made with fresh ingredients, with top choices like:
Atlas IPA
Dunkel
Kolsch
Big Jamoke
Arrowhead
If you're unsure what to start with, their friendly staff is always eager to help. They also offer a great series of wines and ciders for consumption in their taproom or outdoor area. Marshall also offers free beer tours, which take about 30 minutes and show you how your favorite beers are made.
– Dead Armadillo
Whether you want to visit a fun taproom or order beer in your home, Dead Armadillo makes it possible for you. This is one of the top brewing companies in Oklahoma, with a great selection of brews. You can get their beers in flights, growlers, or packages.
Amber
Tulsa Flag
Pickle Recovery
IPA
Morning Bender
Low & Outside
Dead Armadillo also offers loads of merchandise for their fans and beer lovers. Plus, you can find the homebrew recipe of their famous Tulsa Flag beer on their website.
Conclusion
Getting high-quality beer in Oklahoma will become a breeze with our complete guide. The state offers about 20 top breweries scattered in different locations, making it easy to tour. Here are our top recommendations: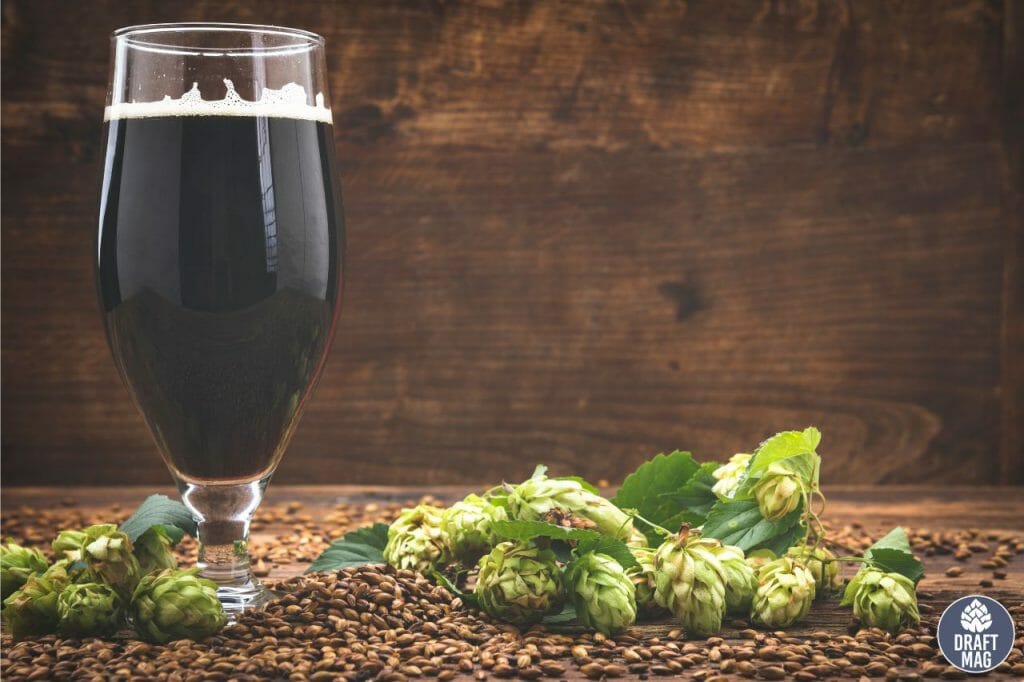 Prairie Artisan is our top choice, with a series of draft and cellar beers offering unexpected flavors.
Roughtail is an ideal taproom for those who want to enjoy beer and diverse events whenever they visit.
Bricktown expertly combines food and beer in its taproom, with 14 locations in Oklahoma and beers from other breweries.
Skydance offers a unique cultural experience for beer lovers who want something new.
Marshall offers free 30-minute beer tours, which will show you how your favorite beers are made.
So, whenever you're in Oklahoma, you can make your tastebuds tingle with some of the best beers in the area by simply referring to our guide to the state's top breweries.