Best Breweries in Palm Springs: A Review of the Top Options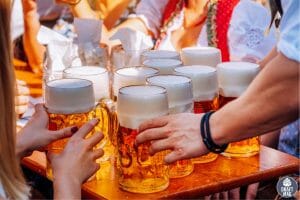 Over the last few years, breweries in Palm Springs have drawn a lot of attraction to the city. While Palm Springs has always been renowned for its hot springs, majestic buildings, casinos, golf courses, and spas, the city has become home to a growing list of award-winning breweries and town taprooms.
Given their immense success, many wonder what makes these breweries so unique. Stick around and read this guide to find out!
| | | |
| --- | --- | --- |
| Breweries in Palm Spring | Number of Active Beers | ABV (Lowest to Highest) |
| Las Palmas Brewing | 15 | 3.3 to 6.7 percent |
| Coachella Valley Brewing Company | 55 | 4.0 to 9.6percent |
| Babe's Bar-B-Que & Brewery | 24 | 4.3 to 10.0 percent |
| Desert Beer Company | 35 | 4.8 to 8.5 percent |
| La Quinta Brewing Company | 32 | 4.5 to 8.4 percent |
| 29 Brews at Taproom 29 | 29 | 4.2 to 11.7 percent |
| Palm Springs Brewing | 9 | 4.6 to 7.2 percent |
| Luchador Brewing Company | 25 | 4.0 to 7.9 percent |
| Bubba's Bones & Brews | 15 | 4.2 to 7.8 percent |
| Joshua Tree Brewery | 17 | 4.5 to 10.5 percent |
Top Breweries in Palm Springs
If you are planning a vacation in this desert resort city, we have compiled a comprehensive list of top breweries, taprooms, and craft beer bars you can explore. Be rest assured that this guide will help enhance your visit. Let's dive right into it.
– Las Palmas Brewing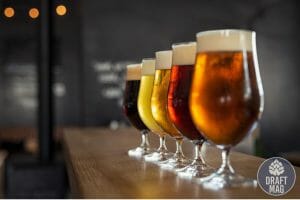 Located in the historic heart of downtown Palm Springs, this brewery started operation in late 2019. Unlike other breweries rooted locally, their small system allows them to develop new brews constantly.
This brewery specializes in farmhouse ales, Saison, and European-style lagers. They have also diversified into unfiltered IPAs and a few fun options like mint tea and ginger ale.
The farmhouse ales are suitable for the desert climate of the city. What's more, the atmosphere oozes a cool coffee shop vibe, with streetside seating in front, a walled beer garden out back, and hard seltzer all made in-house. It sounds like a perfect setting to kick off with friends. If your crew includes wine fans, they are in luck!
What Makes This Brewery Unique
The brewing company owners Sam Gill and Rey Romero brew their beers with a spin on traditional methods through ambient fermentation with Kveik yeast. This is a method many have little idea of and is why the brewery makes such a unique beer.
Moreover, if you're there in the daytime, you might luckily catch Sam brewing and Rey at the bar. They sure love to chat with their guests and serve up bites like pizzas, Cubans, and savory crepes in the beer garden.
Why not take a break and visit them, as they look forward to sliding you a delicious pint in person. You will find many quality beers in this brewery. Although their selection often changes, you should try their Farmhouse ale, Fifty-four French Saison, and the terrific Schwarzbier. You won't go wrong with these options.
– Coachella Valley Brewing Company

This company made its debut in 2013, being the first earmarked production brewery in the valley. At its launch, the company adopted the 17-barrel, high-efficiency HEBS system. This brewery produces locally crafted beers that showcase a mix of agricultural excellence and truly unique, flavorful brews.
From its launch to date, the brewery has placed a high priority on its savory flavors. One step in that direction is using local citrus, herbs, honey, and spices in their beers. Considering many people are in love with the taste of the company's brews, there is no indication they will deviate from their highly flavorful recipe.
Furthermore, the interior of the brewery has a home theme. This is achieved with the laid-back combo of weathered planks, stainless steel, corrugated metals, bar tops, and barrels of aging brews. Accompanying this is a nice decoration of picnic tables and a backlot beer garden.
What Makes This Brewery Unique
This company has an expansive tap system that offers several brews. As such, there is always the inherent risk of being overwhelmed by various options. We have a way around that – sample the rotating selection of Hazy and Sours. In addition, you can try their swarm, phoenix, Coachella Hazy, Rye IPA, and Desert citrus wheat.
The brewery always has reposited beers in bottles and big beers on tap like Black Widow. They serve up delectable bites from a fleet of tasty food trucks to keep visitors full and happy.
– Babe's Bar-B-Que and Brewery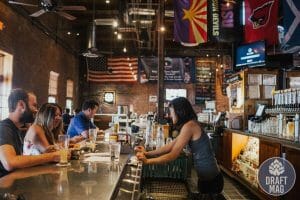 This brewery is centrally located in Rancho Mirage and opened its famous doors in 2002. Don Callender founded Babe's and is still the oldest craft beer microbrewery in Greater Palm Spring. Without question, its pedigree shows in every detail.
It was built as an upscale steakhouse. Then, using stone columns, vaulted timber ceilings, velvet banquets, spotted cowhide chairs, brass, and copper, the brewery could offer a cowboy ambiance.
Babe's shelters one of the finest restaurants in the city. In fact, it has won Palm Springs Life's "Best of the best" bar-b-que restaurant six times in a row – and still counting! If you want to see if the hype is justified, just skim their menu. Some of what they have on display are the baby back ribs, pulled pork sandwiches, boneless beef shorts, fresh pies, and shortcakes.
Beers To Try
Babe's exceptional beers start with a couple of their stunning flagships. Of course, we're talking of BlackFin Lager and Honey Blonde. The former has medaled in a dozen national competitions and remains their most popular. Today, you can try the varieties among their ten taps.
Other beers you should try from this brewery include Palm Springs IPA and The Belgian Vanilla Blonde. You can be sure that whatever beer you take from this brewery is a classic!
That being said, what's better than kicking back with an award-winning ale? Pairing it with a tangy barbecue! This company definitely has it all.
– Desert Beer Company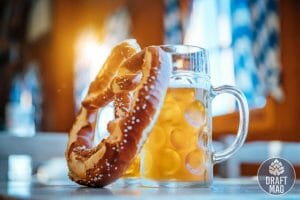 This brewery is one of the best casual spots to enjoy a high-quality, freshly crafted beer at a pocket-friendly price. Devon Sanchez founded the company in 2019, but don't let the age deceive you; the company has a world of experience under its belt.
Moreover, this brewery has consistently produced excellent brews, primarily focusing on the local neighborhood. In Desert brewery, you will find a large storefront taproom that opens directly into its exhibition brewhouse. There, you are likely to see Devon brewing alongside other coworkers in the brewhouse equipped with tanks and chillers.
For a more spirited pour, visit the tasting room of the brewery, which is a must for anyone interested in trying boutique vodka, rum, gin, and brands. Aside from the beers, the company's customer service is among the top in the industry. You will get to enjoy beer served up by a certified server team, guiding you through the brewing process. At the end of the experience, you just may have a new favorite beer!
Beers To Try
In the brewery, you should explore the steady stream of their core beers served from 15 taps. These beers include PoPo's porter, Cream Ale, Mexican Candy Kettle, and Pepino Com Chile Cream Ale. They also offer fresh fruits like berries, mango, watermelon, tamarind, and grapefruit for their frequent guests as seasonal offerings.
Overall, the company's beautiful terrain and soothing social atmosphere create an immersive experience. If you plan on exploring Palm Springs, this brewery should be one of your stops. Thank us later!
– La Quinta Brewing Company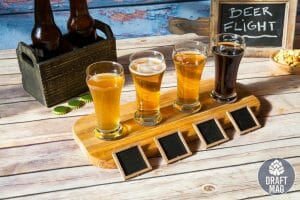 La Quinta began operation in 2013, the same year as Coachella Valley Brewing. Interestingly, they are a few minutes drive from each other along the freeway. Since its opening, the company has served craft brews that delight novices and mavens alike.
This company has a 4,500-square-foot building that shelters 15 brewhouses. The annual production of the brewery is around 5,000 barrels. Besides that, the company has a tasting room with 24 taps of locally crafted and guest beers.
One marker of the company's success is the number of medals they have claimed over the years, which is about 20. Given the fortune of the company, they have expanded into other regions, and they now have two satellite taprooms in old town La Quinta and Downtown Palm Spring. On top of that, their products are served in over 200 restaurants.
Although they don't serve food, you can bring your dishes or take advantage of the local delivery from neighboring restaurants. While in La Quinta, we strongly suggest you try their standouts like Koffi Porter, especially the bourbon-barrel-aged type, for a smooth, chocolate taste. Other similarly great beers you can try are Par IPA and Poolside Blonde.
– 29 Brews at Taproom 29

This brewery is the all-new and most advanced valley brewery company inside the newest restaurant at Coachella's Spotlight 29 Casino. When you consider its popularity, you may be forgiven for thinking it has existed for decades. That's not the case, though, with the company debuting in late 2020. In fact, it was not until the Fall of 2021 that the 29 Brews system was fully established.
Being one of the more recent major breweries, its architecture is unique. For one, the company was constructed with industrial steel. Again, builders employed barn wood and exposed brick to improve the aesthetics of the brewery.
The new brewery features a selection of 29 craft beers and flavored beers at the bar, easily accommodating up to 26 people. These beers are served at a continuous 29 degrees on a unique wraparound ice rail. You can get any beer style you want as the renowned brewmaster guides you through the brewing process from grain to glass.
What To Order
The brewery's bartenders suggest a delicious array of cocktails, including the signature Taproom 29 Chavela, and the Stubborn mule. Classic cocktails are also available for visitors. In addition to those, you can try Red rage Red and Peabody's Imperial Stout while at the brewery.
Moreover, the new brewery offers guests a savory cuisine of expertly sourced Tomahawk steak, fresh seafood, and handmade pasta. The comforting atmosphere within the brewery also allows customers to enjoy their favorite beer and dine on tasty dishes. These year-round offerings are a must-try.
– Palm Springs Brewing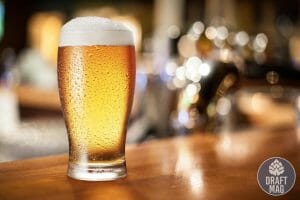 This microbrewery is currently out of business and has been like that since the early 2000s. Despite the many speculations, no one has the full details about why the company no longer operates. However, the consensus seems to be that the brewery was bought out and gave up its recipes.
What we do know, though, is that this craft brewery traces back to the 1990s, and it was around that period that craft beer began taking hold in nearby San Diego. This brewery raced into an early lead back then, being extremely popular among college students. That era saw the birth of many breweries, but only Babe's remains today. The other breweries have, unfortunately, shut down for one reason or the other.
Nonetheless, this brewing company still bears the tagline the "granddaddy of the desert brewing scene." As you would imagine, that's because of its age. You can still check out the brewery online and view some of the brews they once offered.
– Luchador Brewing Company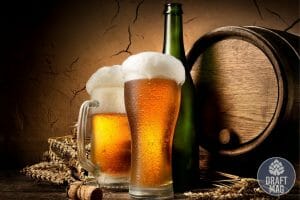 This company is the first brewpub to be founded in the great city of Chino Hills in early 2020. Since then, the company has progressed, with a second facility set to launch in the Cat City this summer. Recent trends suggest the company is only going to grow in stature.
Luchador properly utilized their space, consisting of a 5-barrel brewhouse with eight fermenters feeding 20 taps. It aims at having 20 of its own brewed cervezas as well as a few rotating guest tap handles. You can choose from a variety of drink sizes or order flights for small sampling.
Their in-house food truck sports a Mexican theme and is a facade for the kitchen that sits behind it. Consequently, you get to enjoy Mexican street dishes like Street tacos, chips, and guac while sipping beer. Also, there is a cool spot with community tables, a cozy fire pit, a TV, and patio games.
Let's step away from their beers for one moment and appreciate their customer service. Well in brand with Mexican restaurants, the employees are nice and kind, drawing locals and guests to the brewery.
Beers To Try
Watch out for their first can release featuring Citra, El Dorado, Seabrook, and galaxy hops. Visit Luchador today with your amigos and let the good times flow!
– Bubba's Bones & Brews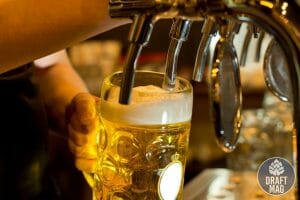 Bubba's is an American BBQ gastropub in 68525 Ramon Rd STE A101, Cathedral City. Locals often come around here to enjoy food and beers. Both of these come in a lively atmosphere, too.
The pub offers a wide range of classic bar sandwiches and starters, salads, tacos, and mouthwatering burgers. Bear in mind that they are open every day from 3 p.m. to 6:30 p.m. They also have daily specials with enticing offers.
The brewery caters to several food preferences. For fans of cheese, you can get the Blue Cheese Chips in this brewery. If you like ribs, there's the Korean ribs option in the brewing company. Perhaps the best of all, though, is Bubba's Feast, comprising of meat, sides, salad, and bread.
In recent times, the brewery has marked its remarkable growth by adding a new venue in Palm Desert. They offer the same friendly service, great food, and atmosphere at this new spot. This includes breakfast, brunch, lunch, dinner, drinks, and billiards, but in contrast to the original location, the company opens until 10 p.m. on Fridays and Saturdays at the new location.
– Joshua Tree Brewery
Joshua Tree commercial brewery opened in 2020, which should make it one of the more recent ones on our list. However, the company can trace its roots to 2014, when locals first established it as a home brewery. Locals own this brewery to date.
Over years of hard work, this company has bagged several awards for its exceptional brews and is dedicated to bringing these outstanding brews to the community. The brewery specializes in great-tasting, original recipe beers. As you may expect, they use local produce and supplies to create a unique beer tasting experience. You should sample the locals' favorite brews like Proper Bloke, Desert Dirty Blond, and farmhouse Saison.
One feature of the brewery is their small selection options. However, Joshua Tree has put in work to ensure the beers they do offer are of the highest quality. Also, while the brewing company does not sell food, it allows you to bring your food. You can also get food delivered from neighboring restaurants.
Schedule
Note that they open only twice a week, on Fridays from 4 p.m. to 9 p.m. and Saturdays from 12 p.m. to 6 p.m. Go ahead and sample their brews that will perfectly clink with your taste buds.
Conclusion
This article described the best breweries in Palm Springs to enjoy a chilled glass of your favorite beer. Let's go over the important points once again: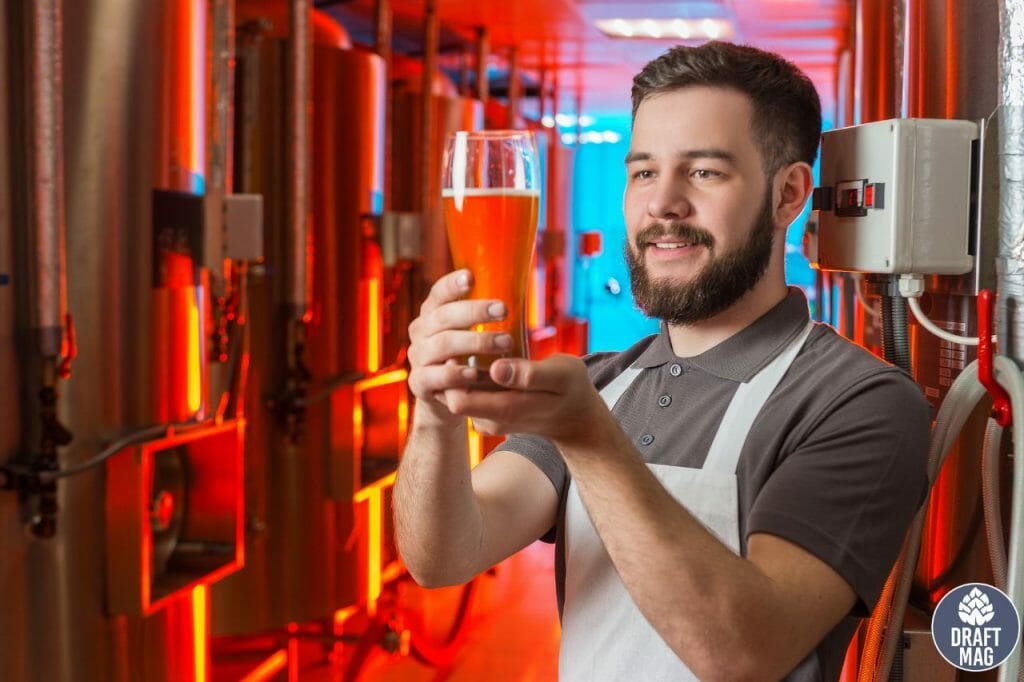 One of the best breweries to visit in Palm Springs is Las Palmas Brewing, where you will get some of the best beers in the city.
Babe's offers a great opportunity to complement your favorite beer with various delicacies.
Coachella Valley Brewing Company is the go-to if you want to try a quality pint brewed from fruits. Their signature farm-to-tap flavors are second to none.
Desert Beer offers exceptional beers at budget-friendly prices with quality customer service.
Other top breweries in Palm Springs you should visit include La Quinta Brewing Company, Taproom 29, Palm Desert's Bubba's Bones & Brews, Luchador Brewing Company, and Joshua Tree Brewery.
If you are interested in getting some delicious local pints in Palm Spring, you should choose from the breweries in this article. Be ready to raise a glass to the best spot!