Best Breweries in Charleston, SC
Discover the best breweries in Charleston, South Carolina, where the brewmasters create some of the most flavorsome craft beers in all the land! It's the place where lively atmospheres, southern hospitality, mouth-watering food, and unparalleled beer tasting combine to create unforgettable memories.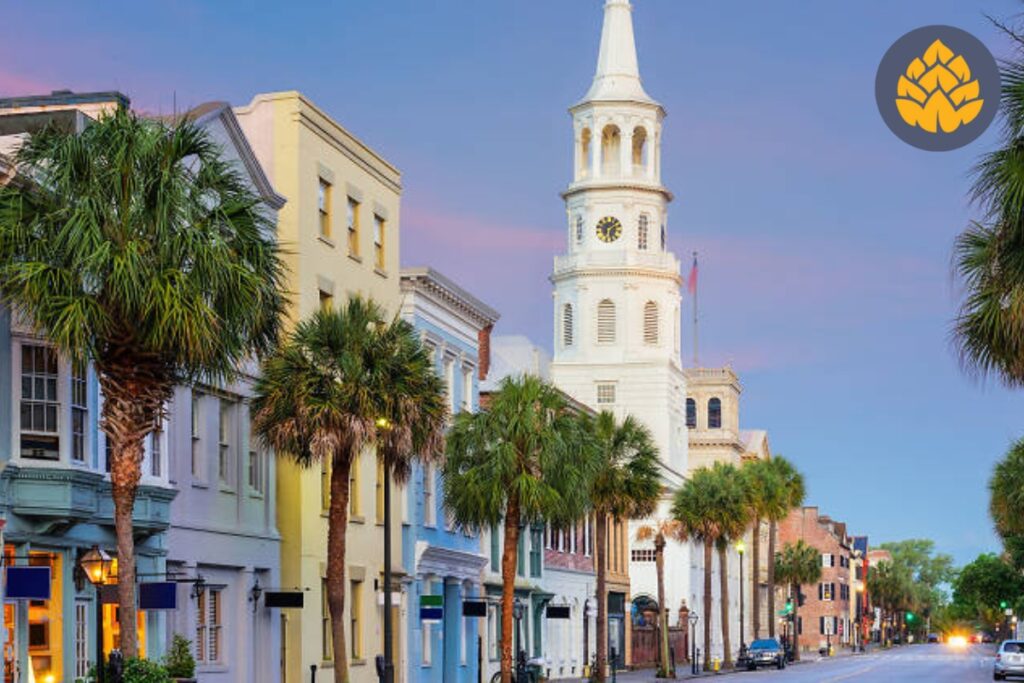 Charleston breweries are winning plaudits and awards for their delicious, diverse beer! It's one of the cities where you can find some of the best breweries in SC and award-winning beers like the Sour Blackberry Raspberry – fruit beer at Edmunds Oast, Amber Road – winner of the best Belgian beer from Munkle Brewing, and Pluff Mud Porter – winner of the best porter beer at Holy City Brewing.
Blessed with natural beauty and historic allure, the city of Charleston oozes with southern charm with its cobblestone streets, horse-drawn carriages, and elegant, pastel antebellum houses. It's the oldest and largest city in South Carolina and home to the first brewery in the state, Palmetto Brewing.
The heart of Charleston offers plenty of historic landmarks, like the oldest preserved plantation house in America – Drayton Hall, the ghostly Fort Sumter National Monument, and America's first-ever museum – The Charleston Museum, founded in 1773.
Charleston's tropical climate, miles of stunning beaches, strong arts culture, and world-class restaurants and breweries are just some of the attractions that have persuaded many people to move to this historic city. This fresh influx of people has greatly contributed to the growing vibrancy of Charleston's brewery scene.
Every year, the city hosts the Charleston Beer Week, a highly anticipated event for beer enthusiasts and ale explorers. This week-long celebration showcases some of the best local craft beer with exciting activities, live music, and regional food to keep visitors entertained all week.
Whether you're here to appreciate the beautiful historical architecture or to immerse yourself in the vibrant beer scene, Charleston craft breweries promise a warm welcome to all visitors.
Readers Favorite: Frothy Beard Brewing Company
This family-favorite brewery is the perfect place to enjoy a few pints while the kids entertain themselves on the game consoles. Plus, with over 25 rotating beers on tap, a delicious food menu, and a spacious beer garden, it offers everything you could possibly want for a relaxed afternoon!
Best breweries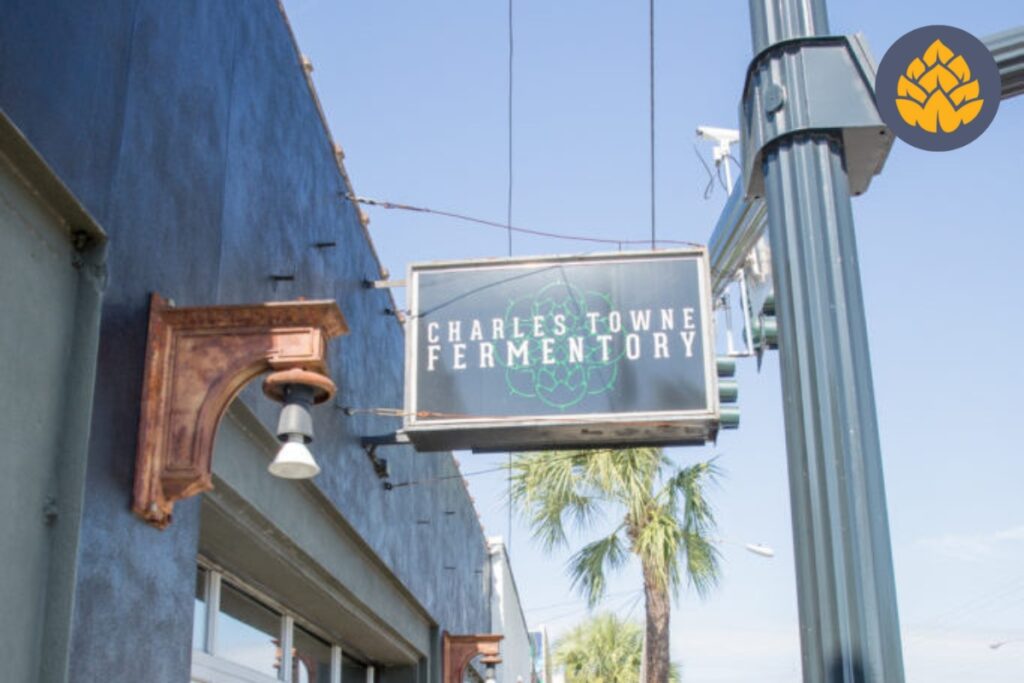 Charles Towne Fermentory is an acclaimed brewery based west of the Ashley River in Avondale, Charleston, SC. It uses traditional ingredients and specialized fermentation techniques to create exceptional craft beers.
It boasts an extensive list of lagers, sour beers, pale ales, and a selection of wines, ciders, and non-alcoholic beverages to cater to a range of preferences. Interestingly, there's a rotating lineup of local chefs and food trucks, offering foodies a diverse gastronomical experience to pair with their beverages.
The taproom is known for its lively energy, offering foosball tables, live music, and free tours, making it a popular hangout spot among locals.
Location details:
Recommended Beer: Yacht Party – American Light Lager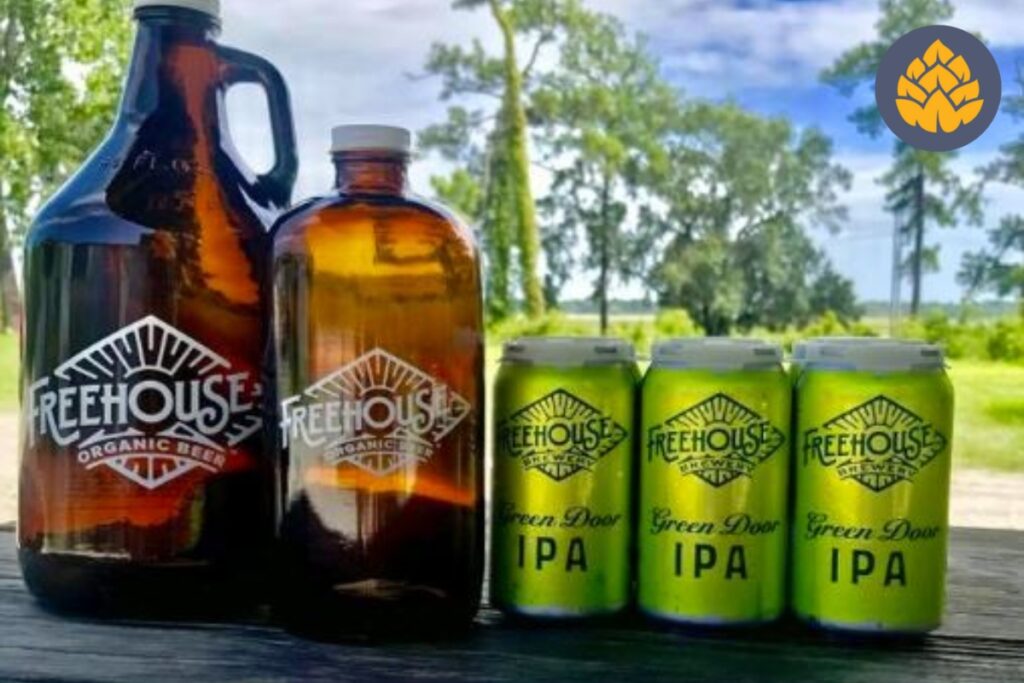 Freehouse Brewery is South Carolina's premier organic beer brewery.
Situated on the banks of the Ashley River in Charleston, it offers scenic views of the marsh, perfect to relish with their impressive collection of craft beers, including IPAs, sours, ales, stouts, and lagers.
With plenty of outdoor seating and picnic tables, this dog-friendly brewery is a local favorite. They currently do not have any games or private events listed but provide a relaxed and warm ambiance to unwind.
Location details:
Recommended Beer: Little Nug Hoppy Hazy Pale Ale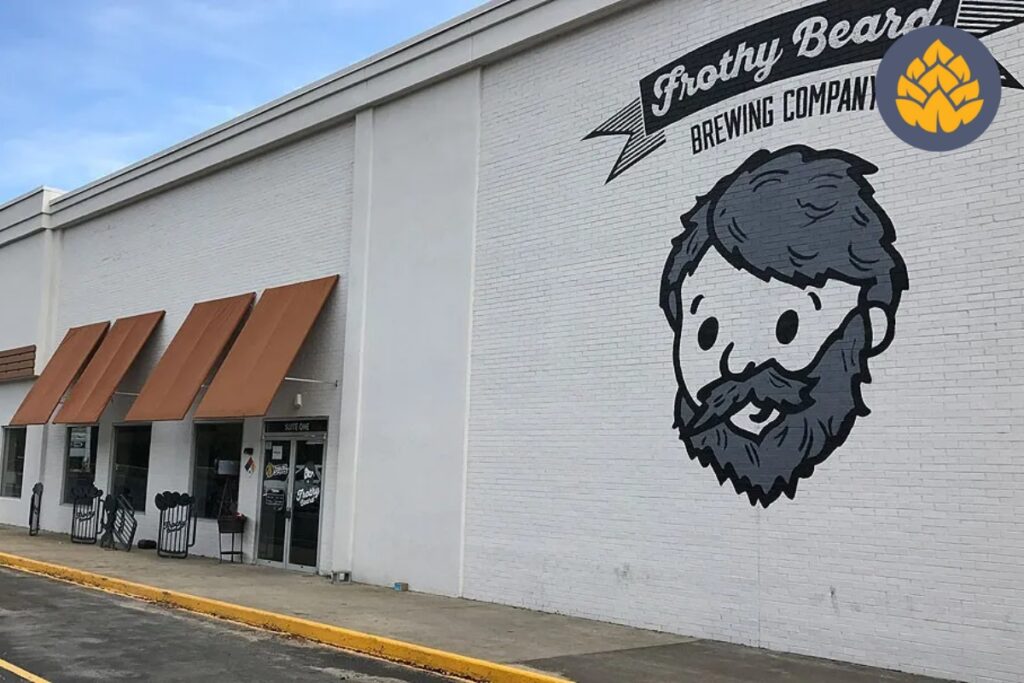 Next on the list is a family-friendly brewery with a large beer garden situated across the Ashley River of Charleston. The Frothy Beard Brewing Company is a paradise for beer enthusiasts, kids, and fun lovers alike.
This upbeat brewery boasts an extensive 24+ rotating tap list of delightful ales, pilsners, IPAs, and more. The interior is filled with intriguing sci-fi memorabilia and old-school gaming consoles, providing a unique, nostalgic experience.
Visitors can also take advantage of yummy food options, including family-sized mouthwatering pizzas, signature pies, and sandwiches. The Frothy Beard Brewing Company also hosts a series of exciting events, like trivia night, book fairs, happy hour, and family movie evenings.
Location details:
Recommended Beer: Ándale! Pale Ale – Jalapeno cilantro pale ale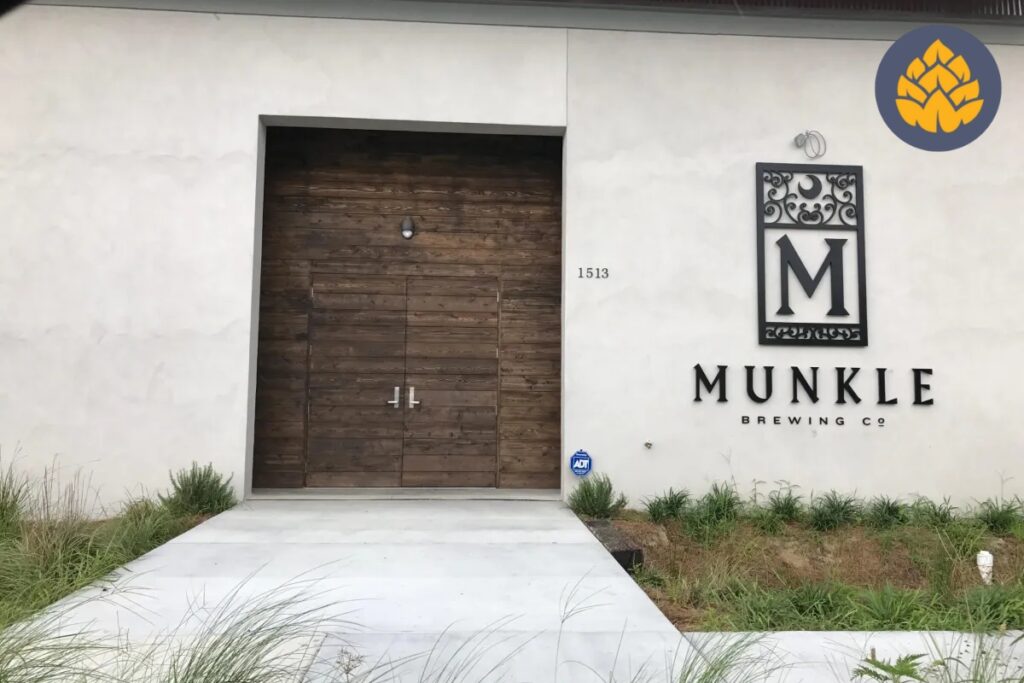 Located in the bustling Charleston Brewery District, Munkle Brewing Company is an ode to traditional beer making. With a backstory seeped in monastic brewing traditions, this brewery provides an authentic nod to monk-made beers.
Its wide array of Belgian-style beers, German-style Trappist, and other delectable brews have been making waves in the downtown Charleston craft beer scene. Munkle's outdoor seating and community-sized picnic tables provide a relaxed and friendly atmosphere, perfect for gatherings and private events.
There's always a food truck outside serving delightful bites, like tacos and enchiladas, to combine with their classic brews. Though they don't have a fully-fitted kitchen, they do have soft Bavarian-style pretzels available, which are a must-try!
Location details:
Recommended Beer: Brugge City Brune – Belgian Brown Ale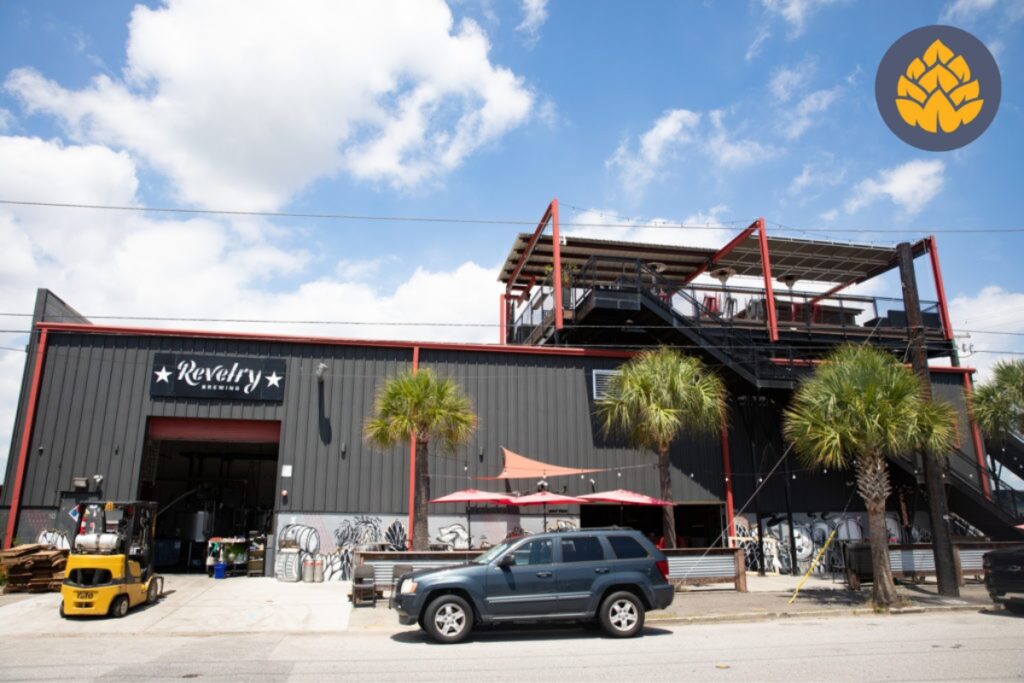 Revelry Brewing is a Charleston-based brewery renowned for its lively atmosphere and top-notch beers. The brewery boasts a stunning rooftop bar providing picturesque views of North Morrison – a perfect spot for a relaxing pint.
Their beer selection ranges from classic brews to exotic and innovative concoctions, ensuring there's something for every palate. Revelry often has live music and DJs playing to keep their guests entertained while creating an environment that's bursting with energy.
The crowd-favorite Poke The Bear pale ale is a must-try for any beer lover. The brewery also caters for private events, creating memorable experiences with its great drinks and charming setting.
Location details:
Recommended Beer: Lazy Lover – Belgian Blonde Ale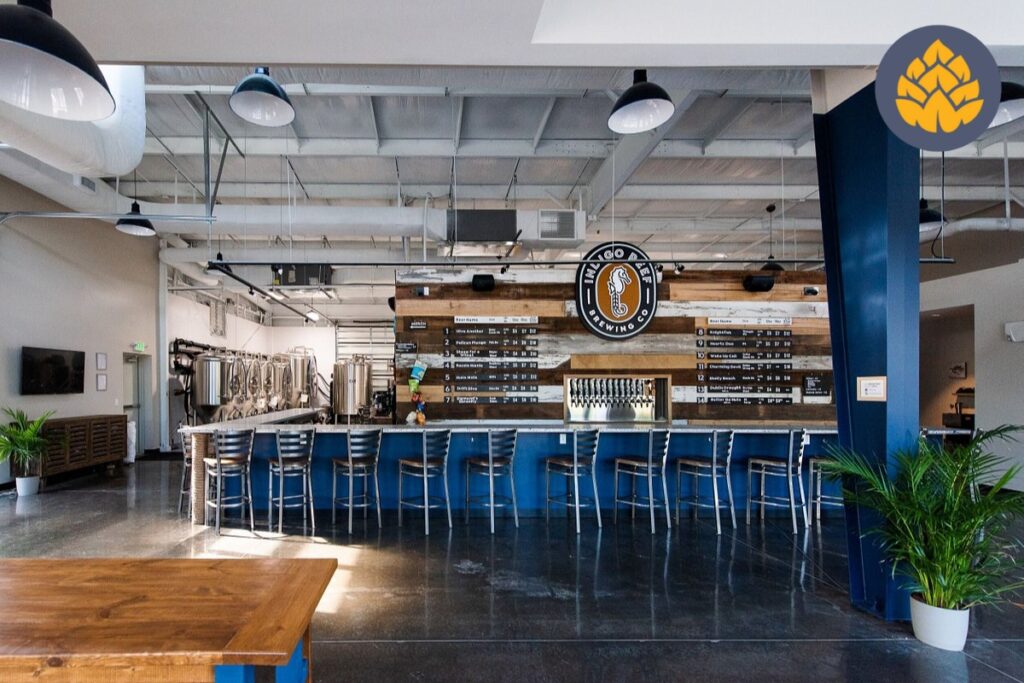 Born from the passion and beer-making skills of Christopher and Nicole Raner, Indigo Reef Brewing company artfully blends local ingredients, eco-conscious practices, and a reverence for sustainability.
Indigo Reef's tap room, adorned with large communal tables, fosters a friendly atmosphere perfect for socializing. You could find yourself savoring a diverse range of beers, from the crisp German pilsners to honey cream ales, each strikingly infused with unique hints of cinnamon, peach, or blackberry!
There's also delicious food available on site like large soft pretzels, quesadillas, and nachos to pair with the excellent craft beer choices.
Location details:
Recommended Beer: Hive Another – Honey Cream Ale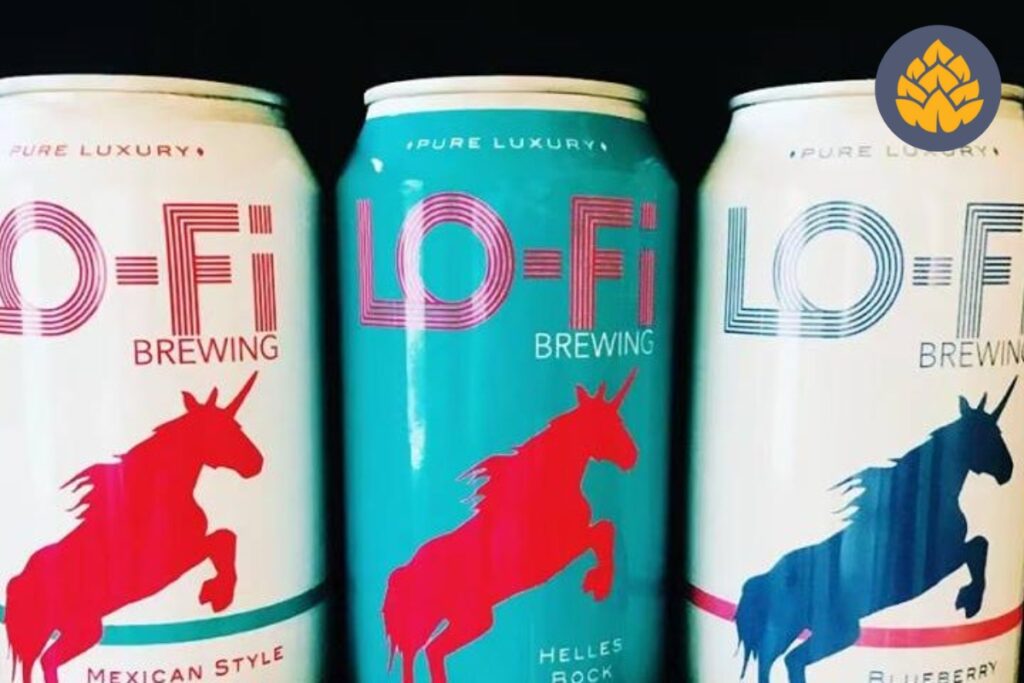 LO-Fi Brewing is one of the best Charleston breweries for beer lovers, entertainment, and artistry. This small-batch brewery thrives on offering a carefully curated selection of experimental and traditional beers.
Their signature LO-Fi Glitter Pony is a standout choice with its distinct flavor. With playful, retro-style graphics, LO-FI offers a refreshing simplicity in today's crowded craft beer scene. The location and landscape are one of the brewery's highlights, as customers say it's the perfect place for chilled afternoons or evenings.
When it comes to entertainment, this spacious brewery always has a local band performing to get the positive vibes flowing with a beer in hand. Though the names are similar, LO-Fi Brewery is not to be confused with Low Tide Brewing, which is located over on John's Island.
Location details:
Recommended Beer: LO-Fi Chocolate Deluxe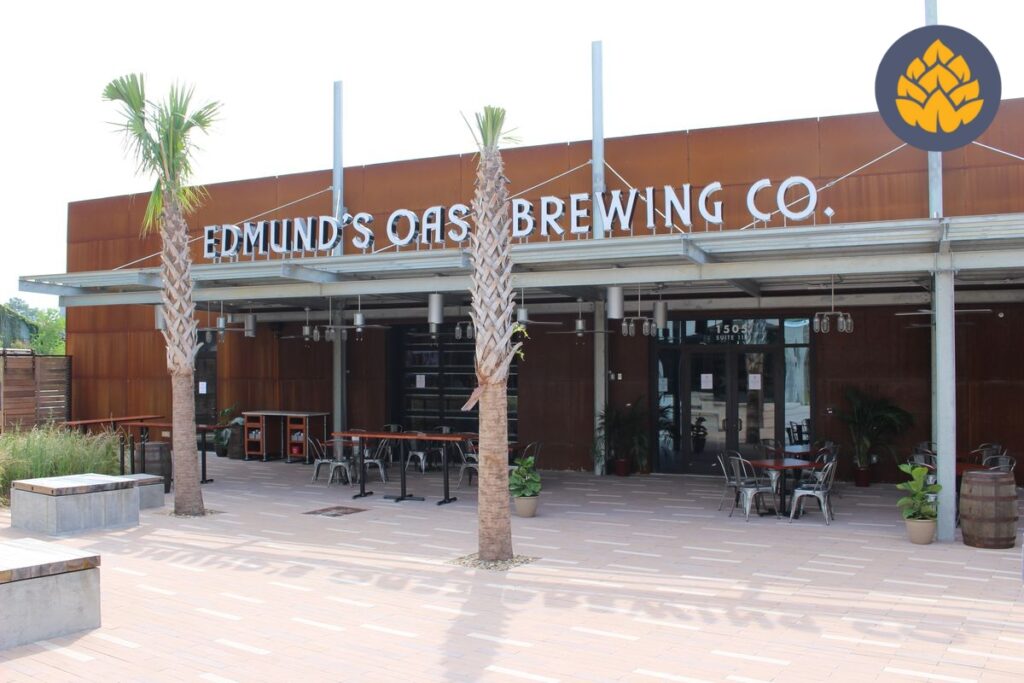 Edmund's Oast Brewing Co., situated in Charleston's Pacific Box & Crate development area, is known for its unique and enjoyable brewing experience. This enthusiastic brewery combines great food with highly creative ales.
Among their robust brews, the Cereal For Dinner – blonde ale is a must-try, perfect for drinking after a hard day's work. Fluffy Tickles – amber ale is also worth a try with hints of banana and chocolate. The place is often buzzing with live music, creating a lively mood.
The brewery is a popular spot in town for a bite to eat, with scrumptious pizzas, sandwiches, and other delicious food options on their menu. Edmund's Oast also caters for private events, bringing the best of their brews and food directly to you.
Location details:
Recommended Beer: Bound By Time IPA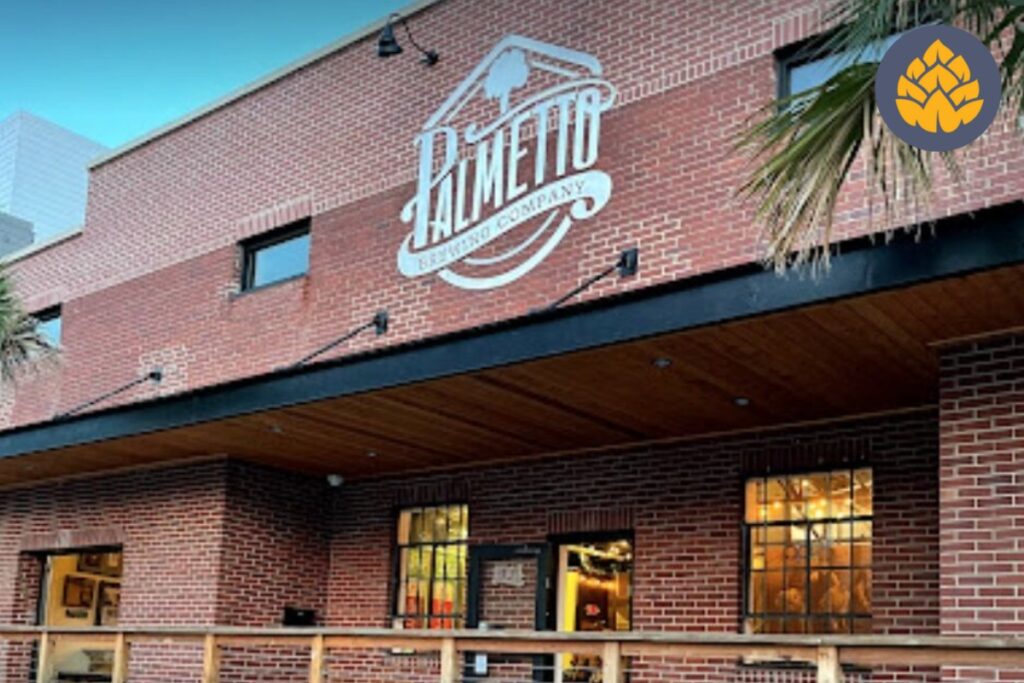 Palmetto Brewing Company, Charleston's historical gem, is more than just a brewery. Founded in 1888, it is South Carolina's oldest brewery that has seen the city's transformation and withstood the test of time.
The vibrant venue boasts a spacious, warehouse-style taproom offering a wide selection of craft beers. Grab a pint of their signature Amber Ale, ensconced in local history. Or, kick back and unwind on the sunlit patio, soaking up Charleston's charm.
Hosting an array of live music and games, Palmetto is a cultural epicenter, offering entertainment, great beer, and delightful food served by regular food trucks.
Location details:
Recommended Beer: Salted Lime Lager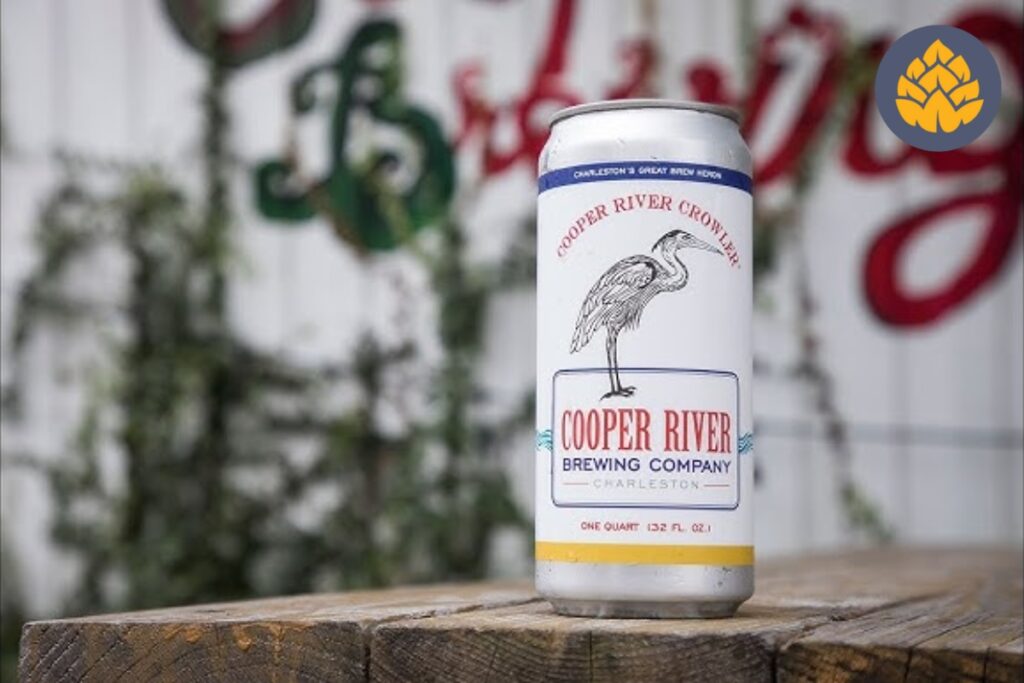 A star of the Charleston craft beer scene, Cooper River Brewing Co. is a brewery that combines traditional craftsmanship with an innovative edge in the thriving upper peninsula of downtown Charleston.
This spot offers an intimate yet vast tasting room, perfect for unwinding and tying new brews. While Cooper River Brewing doesn't serve food, there are food trucks that coordinate with the brewery so that guests can enjoy delicious meals with every pint.
Its popular must-try brews include a patriotic IPA and a Bourbon Barrel-Aged Winter Warmer. With constant innovation, their brew selection frequently changes, making every visit unique and exciting for modern-day beer drinkers.
Location details:
Recommended Beer: Golden Ale
Expert tip
One of the standout places in Charleston, South Carolina, is the Historic Charleston City Market.
This Market has been around since the 18th century and spans four city blocks in the heart of downtown Charleston. It offers visitors anything and everything, from over 300 vendors selling artwork, handmade crafts, clothing, food, trinkets, and other unique items.
The Market is historical in the fact that it has overcome wars and natural disasters and has been a social and commercial gathering place since the colonial era. Look out for the sweetgrass baskets, a centuries-old handcraft by local African-American artisans. These baskets are fantastic souvenirs to take back with you! No matter what you're looking to buy, you're sure to find it at the City Market.
FAQs
Which Charleston brewery has the largest selection of craft beers?
Edmund's Oast has one of the largest selection of craft beers in Charleston. It houses more than 50 taps with a diverse range of selection.
Are Charleston's breweries located in the city center or spread out across the suburbs?
Charleston's breweries are scattered across the city, including central downtown and several suburbs. This gives you a chance to explore different neighborhoods as you visit each brewery.
Can I combine a historic tour of Charleston with visits to the breweries?
Absolutely! Several of Charleston's breweries, such as Palmetto Brewing Company and Holy City Brewing, are located near historic landmarks and districts, allowing you to combine your interests in history and craft beer.
Related articles
For craft beer enthusiasts looking for the best beers around South Carolina, check out our detailed guides on the Best Breweries in Mt Pleasant, the Best Breweries in Columbia, or if you're heading north, the Best Breweries in Cary, NC.
Wrapping up – Best breweries in Charleston, NC
As you explore each brewery, offering a unique blend of southern hospitality, craft brew innovation, and compelling atmospheres, we hope you'll discover your new go-to beer in one of these incredible establishments. We'd love to hear which brewery and craft beer is your favorite.