Best Breweries in Massachusetts: Top Craft Breweries To Soothe Any Thirst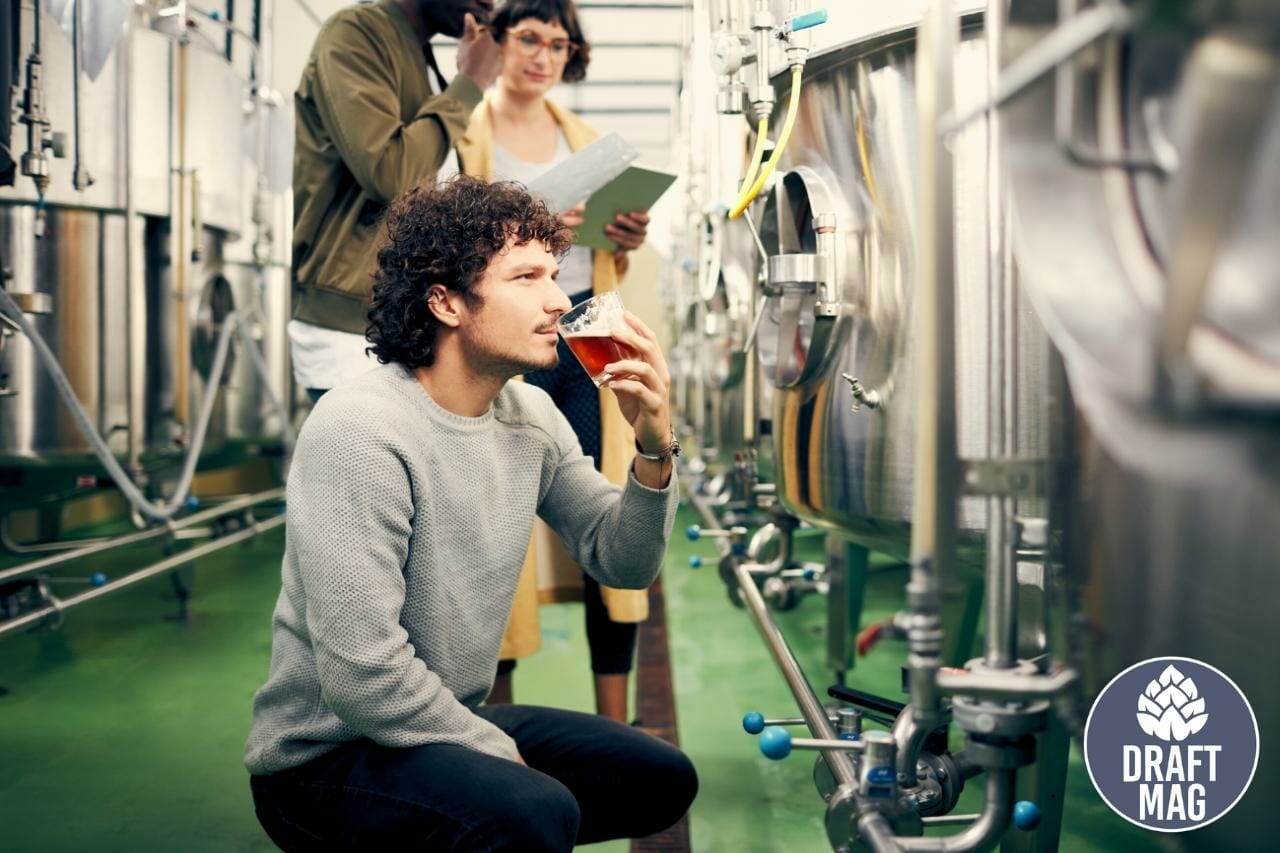 Breweries in Massachusetts will provide you with whatever your beer connoisseur heart desires.
You may try some of the most delicious artisan craft beers at local outdoor and taproom beer gardens, which are brewed and waiting for you to appreciate a fabulous night out with some friends.
It's time to visit Massachusetts' local brewing yard and sample some flavorful beers on tap. This article will explore the top ten breweries in Massachusetts for you to visit.
| | | |
| --- | --- | --- |
| Massachusetts Breweries | Number of Active Beers | ABV Range |
| Tree House Brewing | 100+ | 0 – 12 percent |
| Trillium Brewing | 100+ | 3.3 – 15.6 percent |
| Jack's Abby Brewing | 78 | 2.2 – 12.6 percent |
| Exhibit 'A' Brewing | 26 | 4.2 – 10 percent |
| Brick & Feather Brewery | 21 | 4 – 8 percent |
| Building 8 Brewing | 13 | 4.8 – 10.2 percent |
| Democracy Brewery | 15 | 4.5 – 10.3 percent |
| Wormtown Brewery | 43 | 0 – 10.7 percent |
| Wachusett Brewing Company | 26 | 4.5 – 9 percent |
Best Breweries in Massachusetts
We've put together a list of some of our favorite Massachusetts breweries for you to try. There is almost certainly a great brewery close to you. The breweries mentioned below are in no unique sequence and define a sampling of the fantastic craft beer artists in Central Massachusetts. Let's get started!
– Tree House Brewing in Charlton
The Tree House Brewing Company is in Charlton, Massachusetts, about 60 miles west of Boston. It is among the top brewing companies in Massachusetts.
TreeHouse Brewing Company has a solid fan base and was named #5 on an online platform's Best Breweries in the World 2020 list. The stunning craft beers from the Charlton brewery are always delicious and expertly crafted.
Tree House is a non-distributing brewery, meaning their beers can only be purchased on-site. The queues might stretch for an hour or more on certain days because of its popularity. The line goes fast, giving you plenty of time to think about your beer choices.
While TreeHouse is most renowned for its IPAs, they also make a variety of other beers. Their dark beers include several highly regarded imperial stouts and porters, many of which are brewed with coffee and other ingredients. They also experiment with various traditional types such as well-appreciated brown ales, pilsners and ESBs.
Location: This brewery is located at 129 Sturbridge Rd, Charlton.
Best beer choice: Try the Coconut Quad Shot and Peanut Butter, a thick Imperial Stout with a unique and fantastic combination of flavors that will tickle your taste buds. Of course, Julius, their flagship IPA, is a power to be reckoned with and has weathered the test of time.
– Trillium Brewing in Boston
Trillium has snowballed since 2013, owing to the brewers' ability to create a variety of IPAs, stouts and ales that hit all the right notes. Since its inception, they've produced over 200 beers and have a continually-changing cast of characters at the brewery. Trillium's IPAs are all brewed in the same way, yet each has a distinct personality.
Trillium is one of the best breweries in MA, and it's housed in an industrial-chic setting that pays homage to the area of Fort Point's shipping and warehousing history. Trillium Fort Point offers full-service dining and draught pours, food and beer-to-go seven days a week.
The taproom is intimate, the terrace is enormous, and there's even a rooftop patio for some genuinely magical evenings. Trillium's Canton location does not offer tours regularly, but the brewery is spacious and adorned with soft, homey touches.
The beer will always be a major attraction here, with almost 30 different kinds on tap at any given time. The place also has a very limited range of wine (three bottles). However, grilled octopus, poutine, large trays of sausage and cheese and head-on prawns are now available.
Location: It is located at 369 Congress St. in the Fort Point neighborhood on the Boston waterfront.
Best beer choice: Double Dry Hopped Congress Street, an IPA, is the best beer to try here. It features a flavor profile loaded with scents of herbs and tropical fruit thanks to Citra hops.
– Jack's Abby Brewing in Framingham
Jack's Abby was founded in 2011 by three brothers, Eric, Jack and Sam Hendler, and has since become a staple of the Northeast and nationwide craft brewing industry. Their lively indoor beer hall and relaxed outdoor beer garden are ideal for spending a day with friends. Step in for a peaceful, family-friendly meal with the whole gang.
They remade lager production, creating fantastic versions of traditional styles and new varieties of lager beer. The brewers believe that brewing lagers' extra time pays off in the end beer's clean and crisp flavor. The remarkable spectrum of tastes that Jack's Abby charms out of its lagers has earned them a reputation as one of the country's most well-respected brewers.
The Jack's Abby brewing team goes to Bavaria to source malt and German hops from family-run companies every year. The brewers use traditional brewing procedures to remake historical lagers, including decoction and spun. You'll be hard-pressed to find a beer better than Jack Abby's Post Shift Pilsner when it comes to a delightfully-flavored beer.
Location: The brewery is located at 81 Morton Street in Framingham, MA.
Best beer choice: Check out Shipping Out Of Boston Amber Lager and Hoponius Union India Pale Lager, two of Jack's crisp lagers. Alternatively, a robust dessert beer, such as the Cinnamon Roll Barrel-Aged Framinghammer, can fill your sweet palate.
– Exhibit 'A' Brewing in Framingham
Exhibit 'A' Brewing is a famous brewery in Framingham specializing in high-quality, artisanal beers made with the finest local ingredients. It was founded in 2016, and the MetroWest Chamber of Commerce honored it as the 2019 Small Business of the Year for its dedication to the MetroWest region.
They have food trucks or pop-ups around, which you can find on their website, scheduled for a month. These pop-ups are only available on weekends. If you're visiting with someone who doesn't like beer, they also have wine and cider from the local Lookout Farm.
Their brewery welcomes you to try some of the liquid evidence. The trap room hours are Wednesday through Thursday: 3 p.m. to 9 p.m., Friday and Saturday: 12 p.m. to 11 p.m., and Sunday: 12 p.m. to 6 p.m.
Location: The brewery is located at 81 Morton St Framingham, MA 01702.
Best beer choice: Briefcase porter is the best beer of choice at this brewery. This porter is filling without being overpowering. It starts with dark toasted bread and nutty scents, then moves to mild roasted coffee, dark chocolate and a hint of blackberry. The finish is dry, which makes you want to take another drink.
– Brick & Feather Brewery in Turner Falls
It is one of the best craft breweries in Massachusetts and belongs to the Pioneer Valley. The head of Brewer Lawrence George established this brewery. He was also the founder of Berkshire Brewing and Cambridge Brewing Company.
Since 2015, Brick and Feather have been making beer in Turners Falls. Their team brews their beer entirely by hand using a manual 7-barrel method. You can find their top-notch beers in restaurants and shops around Western Massachusetts and beyond. You can also order their beers from their website and pick them up at the brewery.
Location: This brewery is located at 78 11th St Turners Falls, Massachusetts.
Best beer choice: The best beer choice at this brewery is "In Absentia." "In Absentia" is a luscious IPA with pineapple, passion fruit, orange and mango aromas, as well as a hint of piney resin, brewed as a bolder alternative to the "Zelda" IPA. A light bitterness supports the flavor of the five distinct hops utilized in this beer.
– Building 8 Brewing in Northampton
Building 8 Brewing (commonly known as BLDG8) is one of the best Massachusetts microbreweries in Northampton, located in the center of The Baystate Village. They are dedicated to producing a high-quality product with a strong hop presence. O'Brian, Meghan Tomalin, and their head brewmaster own and operate the brewery.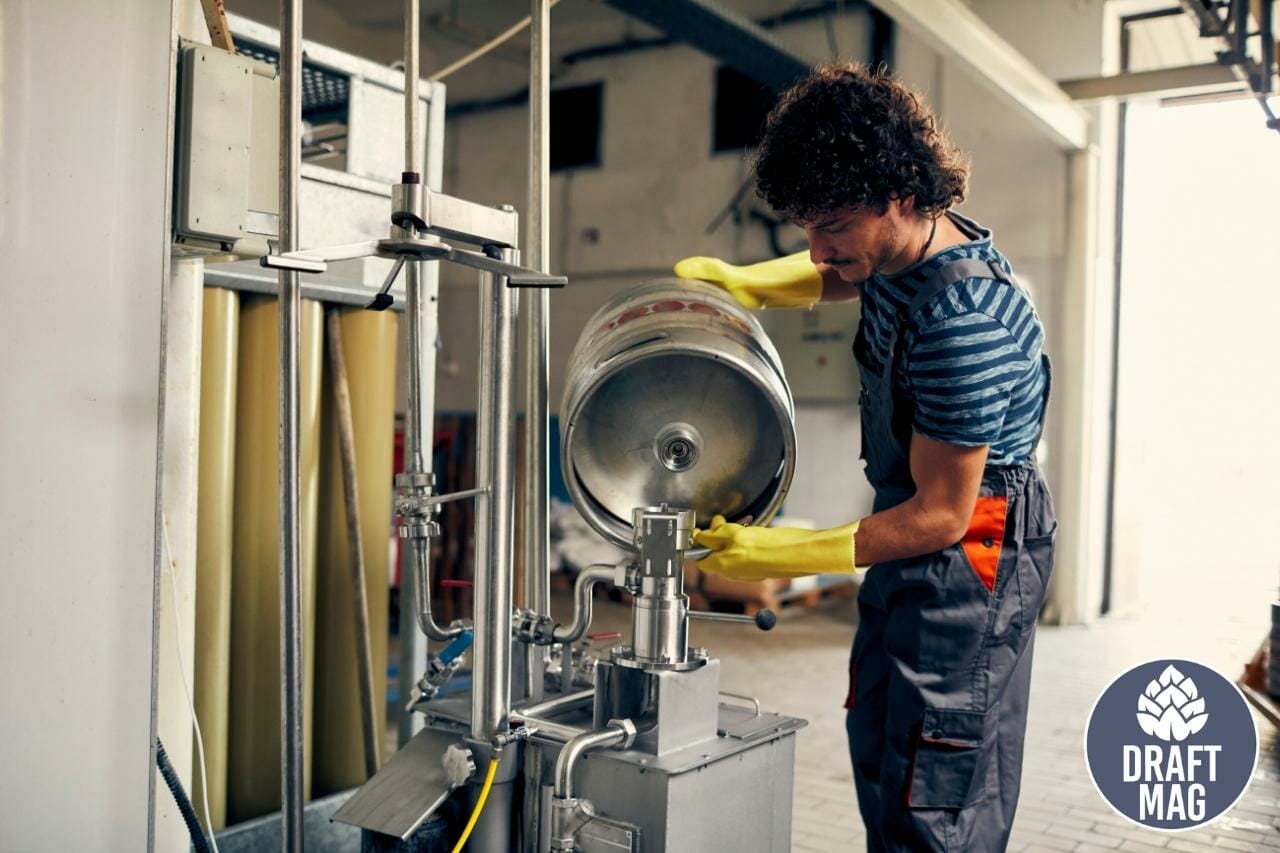 In addition, the brewery offers a tasting room where visitors can try small samples before making a purchase. Building 8's tasting room is open from 2 p.m. to 7 p.m. on Tuesdays, Thursdays, and Fridays and from 10 a.m. to 6 p.m. on Saturdays. The IPA, their first and only brew, has received much attention from beer drinkers all around western Massachusetts and beyond.
Location: They are located at 320 Riverside Dr, Northampton, MA 01062.
Best beer choice: Their IPA is a must-try beer. This west coast-style IPA is recognized as clean and golden in appearance, with a faint honey tint in the highlights. The top is held tight by a frothy white foam, which seals in the subtle aromas and hop sensations. Each sip features an ample, complex lacing.
– Democracy Brewery in Boston
Democracy Brewing focuses on both food and drink. While the beer is still a big draw, the oatmeal stout and the Consummate Rider IPA are standouts. Hors d'oeuvres accompany a table serving drinks to eat while relaxing in a beautiful setting.
Democracy Brewing has perfected the art of decadent pub meals, with a menu that includes everything from stout-infused pulled pork sandwiches to mac and cheese loaded with birria beef. The soaring ceilings, exposed brick walls, and cave-like ambiance of Democracy Brewing evoke the historic gathering places that fueled the fight for democracy.
Pale ales, porters and stouts are among the beers available. Many of these beers are named after historical efforts for change (such as "Fighting 54th" and "Workers Pint"). Flatbreads, pretzel bites and wings are all standard bar cuisine. In addition, the brewery conducts community events, fundraisers, film screenings, live music and stand-up comedy.
Location: They can be found at 35 Temple Pl, Boston, MA 02111-1305.
Best beer choice: The Max Kriek is an excellent choice for people who enjoy their beer tart, with a lovely pink color thanks to a high concentration of cherry purée. Try the famous pizza bagels, beef barley soup, and "old-school" macaroni and cheese with wonderful pieces of lardon-style bacon on the menu.
– Wormtown Brewery in Worcester
Wormtown Brewery has developed tremendously since its first batch brewed in an ice-cream factory in Worcester in 2010. The loyal crowd of local patrons came first, followed by the unstoppable popularity of beers like the unfiltered Be Hoppy IPA. The famous Denver International Beer Competition awarded this a gold medal.
Wormtown now runs from a brand-new facility in the town's center, on Shrewsbury Street. It produces many more high-quality ales and sticks to its home-grown motto: "A piece of Mass in every glass." If you want to stay for dinner, Volturnos next door will deliver its entire menu to you as you unwind in the beer garden.
Location: You can visit them at 72 Shrewsbury Street #4, Worcester, Massachusetts.
Best beer choice: Local "inside joke" brews like the American Lager Mass Whole and the Brown Ale Blizzard of '78 are well worth trying. The Table Talk Pumpkin Pie Ale and Chocolate Pecan Pie Ale are excellent dessert beers to try.
– Wachusett Brewing Company in Westminster
The Wachusett Brewing Company has existed since 1994 when the craft brewing movement began gaining traction as a viable economic venture. Wachusett Brewing Company was formed by three Massachusetts college students intrigued with brewing culture and a love for craft beer while riding, canoeing and hiking throughout New England.
Wachusett has evolved into one of the Northeast's largest breweries, with a broad and award-winning line of ales and lagers including the Green Monsta IPA, Blueberry Ale, Mass Soul and Liquidation. Visit The Brew Yard, a new Airstream trailer pub with sandwiches, salads, appetizers and 24 beers on tap, for a weekend tour or a bite to eat.
Location: They are located at 175 State Rd E Westminster.
Best beer choice: Wally, Wachusett's flagship brew, is a Hazy and Juicy New England IPA that's best served straight from the tap. The seasonal Boo-Yeah Pumpkin Spice Ale is ideal for cool autumn nights with good company around the fire. Bonspiel is a limited-edition Imperial Maple Stout that's sweet enough to be called a dessert beer.
FAQ
Are there farm-to-table breweries in Massachusetts?
Yes, there are farm-to-table breweries in Massachusetts, such as Tree House Brewing Company and Notch Brewing.
What is the Massachusetts beer scene like?
Massachusetts has a thriving beer scene with over 200 breweries, ranging from small craft breweries to larger commercial ones.
When is the best time to visit Massachusetts breweries?
The best time to visit Massachusetts breweries is in the summer and fall when the weather is pleasant and many breweries host outdoor events and festivals.
Endnote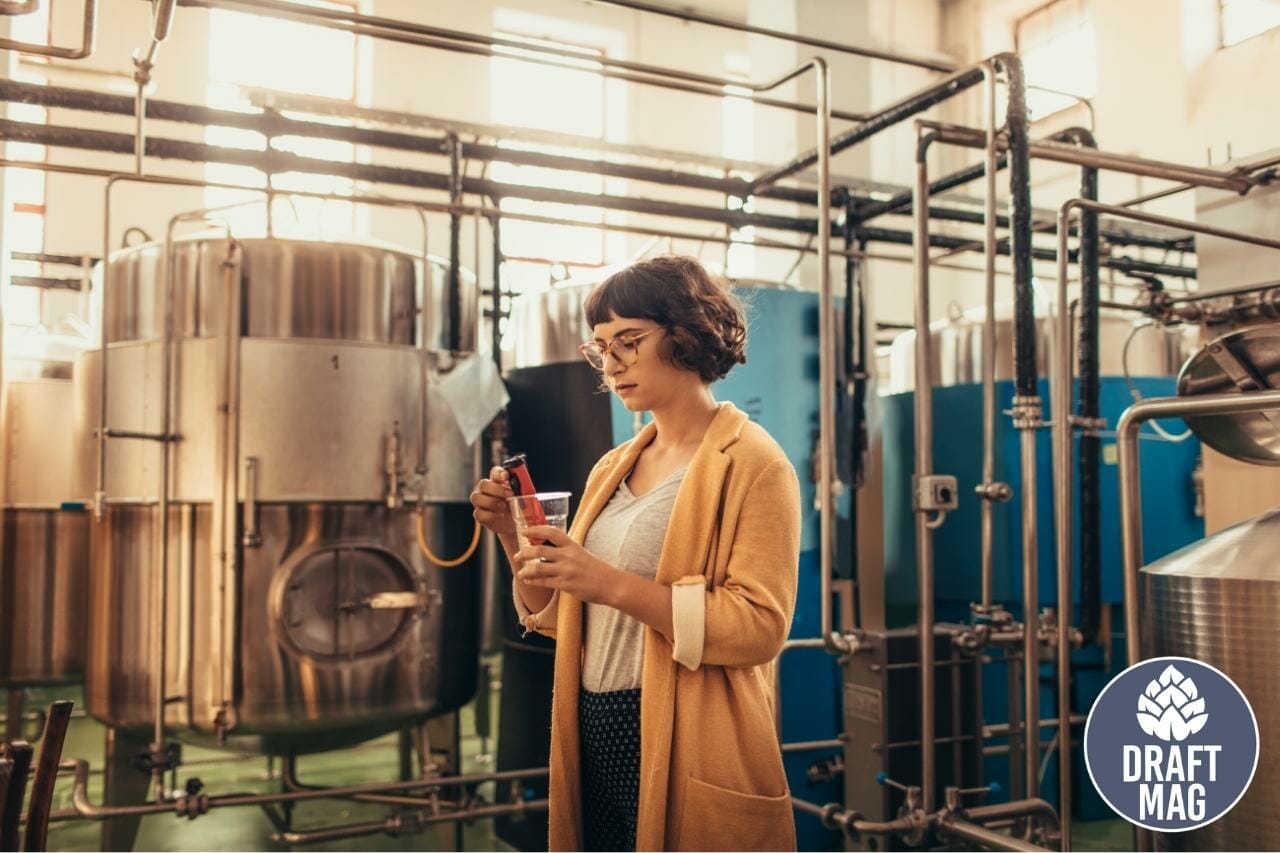 From Tree House Brewing to Wachusett Brewing Company, Massachusetts has a lot to offer to hardcore beer enthusiasts. It has a lot of brewpubs, each with its own kind of uniqueness.
TreeHouse Brewing Company has a solid fan base and was named #5 on an online platform's Best Breweries in the World 2020 list.
Trillium Brewing has produced over 200 beers and has a continually-changing cast of characters at the brewery, so make sure you pay them a visit.
Next, head over to Jack's Abby Brewing, where the brewing team goes to Bavaria to source malt and German hops from family-run companies every year.
Sampling the fantastic New England craft beers is an excellent way to know a specific area.
When visiting Boston, take the Sip of Boston Guided Brewery Tour, which will take you to some well-known breweries as well as a few up-and-coming craftsmen. It's a beautiful way to explore the city's taprooms.