Breweries in Chicago: 10 of the Finest Breweries in This IL City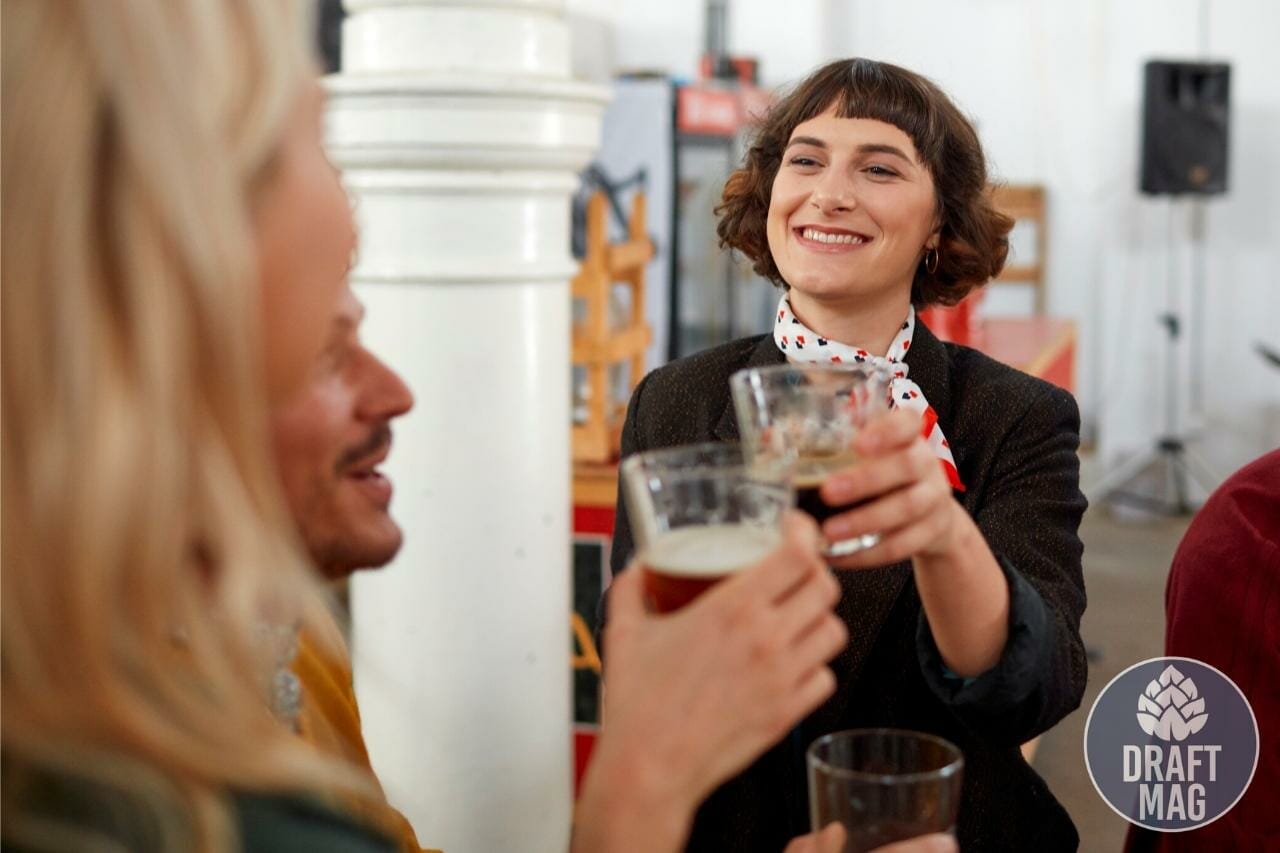 Breweries in Chicago provide all styles of beers — from European to American styles. The city is home to a mature beer market where you can get all kinds of beer. The biggest city in Illinois also houses some of the best breweries in the entire state.
In this guide, we show you around Chicago with a virtual tour of some of the city's best breweries.
| | | |
| --- | --- | --- |
| Breweries in Chicago | Number of active beers | ABV (Lowest – Highest) |
| Dovetail Brewery | 48 | 0% – 10.4% |
| Half Acre Beer Company | 134 | 3% – 13.4% |
| Life On Marz Community Club | 24 | 4% – 8.4% |
| Lagunitas Brewing Company | 71 | 0% – 11.3% |
| Great Central Brewing Company | 9 | 5% – 7% |
| Whiner Beer Company | 16 | 5.5% – 8% |
| Metropolitan Brewing | 21 | 4.7% – 8.2% |
| Corridor Brewery & Provisions | 23 | 4.6% – 10.1% |
| Forbidden Root Restaurant | 43 | 5% – 10.5% |
| Maplewood Brewery & Distillery | 103 | 4% – 13% |
Best Breweries in Chicago
Dovetail Brewery
Located at 1800 West Belle Plain Avenue, Dovetail Brewery has the finest Chicago craft beers that suit all tastes, including non-alcoholic drinks. Their wide range of tap beers is a paradise for beer lovers. There is the Altbier which is a blend of the Dusseldorf classic and the brewery's creative imagination, then there is the popular Hefeweizen which is a wheat beer with a yolky-orange hue.
Other tap beers include the Vienna, Rauchbier, Kolsch, Heller and the brewery's own Peche 2020. With an ABV of 6.5 percent, the Peche 2020 is a spontaneously-fermented beer with a peachy aroma and a clean dry taste.
Also on sale are the Kriek 2020 and Pomme 2020, which are a group of fruity beers with cherry and apple flavors, respectively. However, do not be fooled as these beers have an ABV of 6.5 percent each and can send you straight to the floor if care is not taken.
The brewery has a spacious taproom featuring high stools that give off drinking vibes. The ambiance is cozy, which blends with the cool music playing in the background.
If you're feeling a bit claustrophobic and would want to be outdoors, Dovetail's patios have got you covered. So if you are in Chicago and want a serene atmosphere to relax and take in the city, try Dovetail Breweries.
– Pros:
Spacious Taproom
Pet-friendly
Can bring your own food
No smoking or vaping
– Cons:
Does not offer any public tours
Half Acre Beer Company
Founded in 2006, Half Acre Beer Company sits on 2050 West Balmoral Avenue in Chicago. The company's beer entourage includes time-tested classics and experimental drinks. Their core beers include the Daisy Cutter Pale Ale, Pony Pilsner, Bodem Indian Pale Ale and the Hallow Double Pale IPA. These canned beers are available all year round and can be ordered online on enjoyed at their bar.
Half Acre also offers beers that go with all seasons. They have the Vallejo India Pale Ale, which is brewed for the warm and sunny climate of spring to summer. For the summer to the fall season, they brew the malty and toasty Lager Town beer to indulge during the Oktoberfest. The fall to winter season brings the denser, sweet and chewy Tend Winter India Pale Ale to town.
On the whole, the brewery boasts of pretty drinkable beers that fulfill all kinds of tastes. Half Acre also offers a taproom and beer garden where you can enjoy some of these beers straight from the barrel.
However, if you want to take your beer home, they offer a package-to-go service. So when you're in Chicago and want a place where tasty beer is served, try Half Acre Beer Company.
– Pros:
So many beers to choose from
Seasonal beers
An expansive sitting area for friends and family
Popular beers
– Cons:
Life On Marz Community Club
If you're a sucker for small enclosed bars that give off the feeling of privacy, then the Life On Marz Community Club, a brewery in Chicago, is just for you. It is a nano-brewery with a very stylish interior decor that complements its beautifully-designed canned beers.
They have a great range of Marz beers on offer and non-alcoholic beverages including kombucha and carbonated tea. Food pairings include delicious sausages, crispy chips and spicy snacks.
Located at 1950 Western Avenue and housed between Margie's Candies and Wormhole cafe, LOMCC has a pub that hosts various events. So you can feast your eyes on some of their entertaining activities while you guzzle some pints of beer and spicy sausages.
Unfortunately, Life on Marz Community Club doesn't do deliveries. Thus, if you want to relish their zesty beverages you'll have to make your way there.
– Pros:
Serves food to go with the beer
Hosts various events
Beautiful interior decor
Great entertainment
– Cons:
Lagunitas Brewing Company
The Lagunitas Brewing Company, one of the top breweries in Chicago, is an ultra-modern brewery that uses age-old traditional brewing techniques spiced with experimental styles. The brewery offers an abundance of beers both new and old, limited and unlimited, alcoholic and non-alcoholic.
Founded in 1993 in a kitchen in Northern California, the brewery through its innovative and traditional techniques has grown in leaps and bounds. Their range of canned teas made from real guayusa leaves will spice up your day.
Also on offer are the Lotus-flavored Stereohopic IPA and the Contents Under Fresher IPA, which are all limited releases. Yes, we agree their name sounds strange but they give you an indication of what to expect when you patronize their beers.
Lagunitas also brews the whole-cane Unrefined Shugga for the Christmas holidays. Their non-alcoholic range of beers boasts of The Lagunitas Hoppy Refresher and the Lagunitas IPNA.
Their Varieiti-pack nicknamed Sumpin' For Everyone features all kinds of IPAs in one pack. From hoppy to hazy, Sumpin' For Everyone knows no discrimination. The brewery has a quiet and serene taproom with stunning hanging lights that illuminates the multi-colored bar. Lagunitas Brewing Company can be found at 2706 West 17th St, Chicago.
– Pros:
Dynamic taproom
Pet friendly
Has a schwag shop
Supports local community projects
Offers to teach the public
– Cons:
Great Central Brewing Company
If you want a brewery that puts their hearts into churning out quality ales, then Great Central Brewing Company should feature on your bucket list. Their taproom located at 211 N. Wood Street, Chicago, has a unique interior setting that showcases wooden benches and tables.
It is spacious, airy and its sizable windows allow for natural sunlight and great aeration. Coupled with their occasional live music, their taproom creates an awesome beer-drinking experience.
Their products include hoppy the Great Central Pilsner, which has a floral aroma and a spicy taste. The Great Central Helles is brewed for the working class with its balanced taste and malty aroma. Then there is the yeast-forward Hefeweizen specially brewed for the summer with its banana flavor and clove. The brewery also serves food to help you swallow the beer.
Great Brewing Company also holds periodic Trivia Nights of entertainment and relaxation. If you'd like to attend any of these occasions then look up the brewery's site for the next episode. Otherwise, just walk in at any time past midday from Wednesday to Sunday and be treated to a thrilling adventure.
– Pros:
Supports small businesses
Spacious indoor sitting area
Provides occasional live music
Great tasting beers
– Cons:
No food to accompany the beer
Whiner Beer Company
For lovers of barrel-aged beers, your one-stop brewery is Whiner Beer Company. The brewery produces its ales using the world-famous Belgian-style bacteria and yeast fermentation. The beer company has a research center that focuses on waste management and helping small businesses. Their beers come in cans and include The Dry-hopped belgo-style ale, known as Hello Kitty Kitty, and the LeTub Wild Farmhouse ale.
You can also order their brand of IPAs which include the Fast Food #1 and Fast Food #2 brands. There are also fruity Saison beers and the barrel-aged Flanders Red. The taproom boasts of a placid environment with visible kegs under the bar. There are no high stools available at the bar, but littered around the taproom are nicely decorated tables and chairs.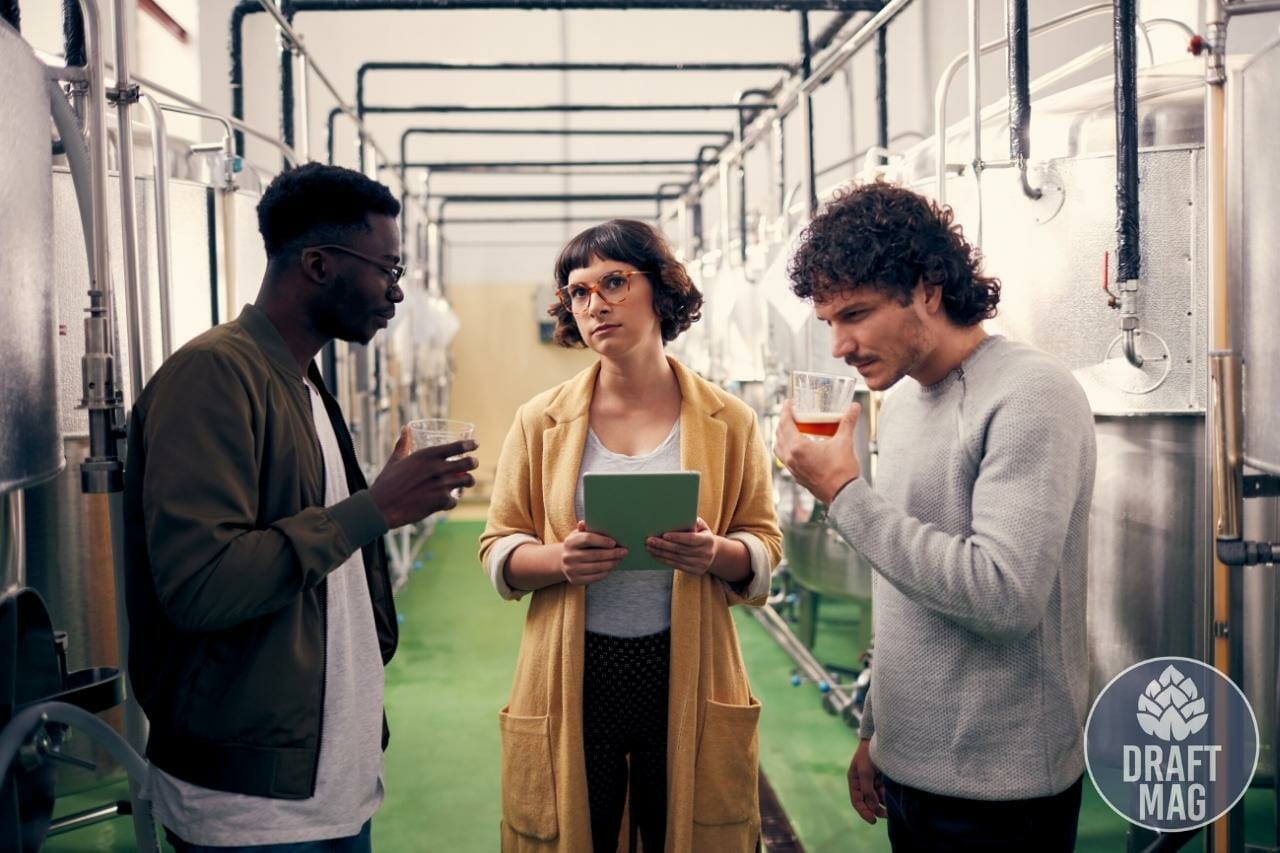 Each table has a vase of natural green plants embedded into the middle of the table to give it an earthy feel. The microbrewery Chicago now sells pizza to accompany the beer of your choice so you can set your next lunch date at Whiner Beer Company. The brewery is located at 1400 West 46th Avenue street.
Be sure to visit Whiner Beer Company whenever you are in Chicago and you won't regret it.
– Pros:
Pizza available on order
Packaged to-go service
Organizes activities
Tranquil ambiance
– Cons:
Metropolitan Brewing
Established in 2009, Metropolitan Brewing prides itself in producing German-style Lager. Whether you're looking for Kolsch, Pilsner, Helles, Doppelbock or Wheat Beer, Metropolitan Brewing has got it all. The Krankshaft beer is their flagship product brewed in the Kolsch tradition, which showcases malty and fruity flavors with gentle hops to balance the taste. The brewery then uses ale yeast fermentation and lagering to provide a crispy taste.
Their weekend event "Firkin Fridays" is a must-attend for all beer aficionados who want to experiment with various beer flavors. Their annual chili cook-off contest pits the best cooks in the area and of course, there will be beer to grace the occasion.
Their taproom features a glassy indoor pub with benches and long tables making up the sitting area. There is also the outdoor patio for people who love to take in the natural breeze as they gulp down some Heliostat Zwickel Lager.
The space is large enough to host a wedding and reception or any family event, so you can plan your next family outing there if you happen to live in the area. Metropolitan Brewing is located at 3057 North Rockwell Street and also provides non-alcoholic beers as well. Unfortunately, there is no food pairing and it is not clear whether you are allowed to bring your food either.
– Pros:
Family-friendly setting and service
The brewery is also dog-friendly
Offers gluten-free beers
Offers curbside pickup
– Cons:
Corridor Brewery & Provisions
The Corridor Brewery & Provisions is a company whose beers are widely recognized throughout the US. They won the Silver medals for the Belgian Style Tripel and the Juicy or Hazy Imperial or Double India Pale Ale in 2018's The Great American Beer Festival. They also won the gold medal in the Other Belgian-Style Tripel at the same festival. On their menu are beers like Eternal Halls of Fire, Muddy Mage and the American IPA Wizard Fight, which features a hoppy character.
To accompany their beers, Corridor provides French fries, soft pretzels, Cauliflower and Curds, roasted turkey, and burgers. Fans of wines and cocktails are not left out as Corridor serves some of the tastiest wines and cocktails in the region.
Their taproom is a sight to behold as it features comfy, cushioned sofa-like chairs that are tall enough to give you some sort of privacy. Behind the bar is a brewery-like design to give the vibes of "fresh from the brewery."
There are high stools and friendly staff who are at your every beck and call. Corridor also provides an outdoor patio for those who may want to drink outside. The company can be found at 3446 North Southport Avenue. Pay them a visit and give your taste buds a treat.
– Pros:
Outdoor patio
Food to accompany the beers
Friendly staff
Award-winning beers
– Cons:
Forbidden Root Restaurant
Forbidden Root prides itself as Chicago's premier restaurant to introduce craft beers to The City of Big Shoulders. Founded in 2016 by Robert Finkel, Forbidden happens to be the first botanical brewery in Chicago.
Their range of core beers includes the dry and crispy Sparkling Rose Ale, the Strawberry-flavored wheat beer Basil Hefeweizen, and the fruity double IPA Snoochie Boochie. Forbidden also serves local seasonal dishes to accompany the beer.
The restaurant has a spacious area dedicated to the hosting of private events. It has a floral interior with wooden panels and huge glass windows that lets in the sunlight. To give it a more private setting, a curtain separates the event area from the rest of the pub, so if you're planning the next outing for your friends at the office, Forbidden has the space that you need.
However, if you prefer the privacy and comfort of your home, then you can bring your beer home in their custom-made 32oz or 64oz growlers. You can also order from the main website or through third-party platforms and have your package delivered to your doorstep.
They can be found at 1746 West Chicago Avenue and are open from Sunday through Thursday. If you love nature and want to indulge in natural plant aromas and tastes, then visit Forbidden Root Restaurant.
– Pros:
Serves food to accompany the beer
Donates to charity
Hosts private events
– Cons:
Special and tasty beers served only at the pub
Maplewood Brewery & Distillery
One of the best craft beer breweries near Chicago is Maplewood Brewery Distillery located at 2717 North Maplewood Avenue. You'll be spoilt for choice at Maplewood due to their wide variety of beers including IPAs, milk stout, pilsner and hefeweizen.
You'll love the crowd-pleasing Charlatan American Pale Ale, which is grapefruit-flavored and made with citrus and fresh hops. Their seasonal beers are carefully brewed with natural and quality ingredients to give them a crispy taste.
Maplewood also brews limited alcoholic beverages like the Kolsch-style Coaster King and Bended Sea Baltic Porter. The latter, brewed for the winter, has a roasted chocolate taste with a silky finish. The brewery also organizes events with their beers as the main attraction. Their expansive pub is great for hosting friends and family and their exquisite interior provides a serene atmosphere.
Their taproom features all kinds of beers including wines and cocktails to satisfy every taste. When you want a snack to help you gulp down the beer, Maplewood's got you. They have on offer the tasty and nutrient-filled Greek olives, which form a perfect combo with their beers. All these make Maplewood one of the best spots to enjoy a cold pint of beer.
– Pros:
Taproom, neighborhood bar and cocktail bar in the same vicinity
Friendly and knowledgeable staff
Some of the most mouth-watering craft beers in the city
Engaging activities
– Cons:
No food to accompany the beers
FAQ
Do Chicago breweries have taprooms?
Yes, many Chicago breweries have taprooms where visitors can taste their beers. Some popular examples include Revolution Brewing and Half Acre Beer Co.
When to Visit the Breweries in Chicago?
Most of the breweries in Chicago Illinois are open Monday through Sunday after mid-afternoon until 11 pm, so these are the best days and times to visit the breweries mentioned above. However, the best hours on a weekday are between 7 pm and 10 pm, where most people are just catching some fun.
If you like to drink in the company of one, then visit the breweries that open at 12 pm like Lagunitas. Visiting most of these bars between 3 pm and 6 pm may earn some discount on the beers during happy hour.
If you are looking to take part in fun activities, then visit Maplewood and Whiner Beer Company. If you want to drink some chilled crispy beer while supporting a worthy cause, then visit Great Central Brewing Company and Lagunitas.
Are there any dog friendly breweries in Chicago?
Absolutely! Chicago has several dog-friendly breweries where you can enjoy a pint with your furry friend. Check out Begyle Brewing and Hopewell Brewing Co.
Final Thoughts: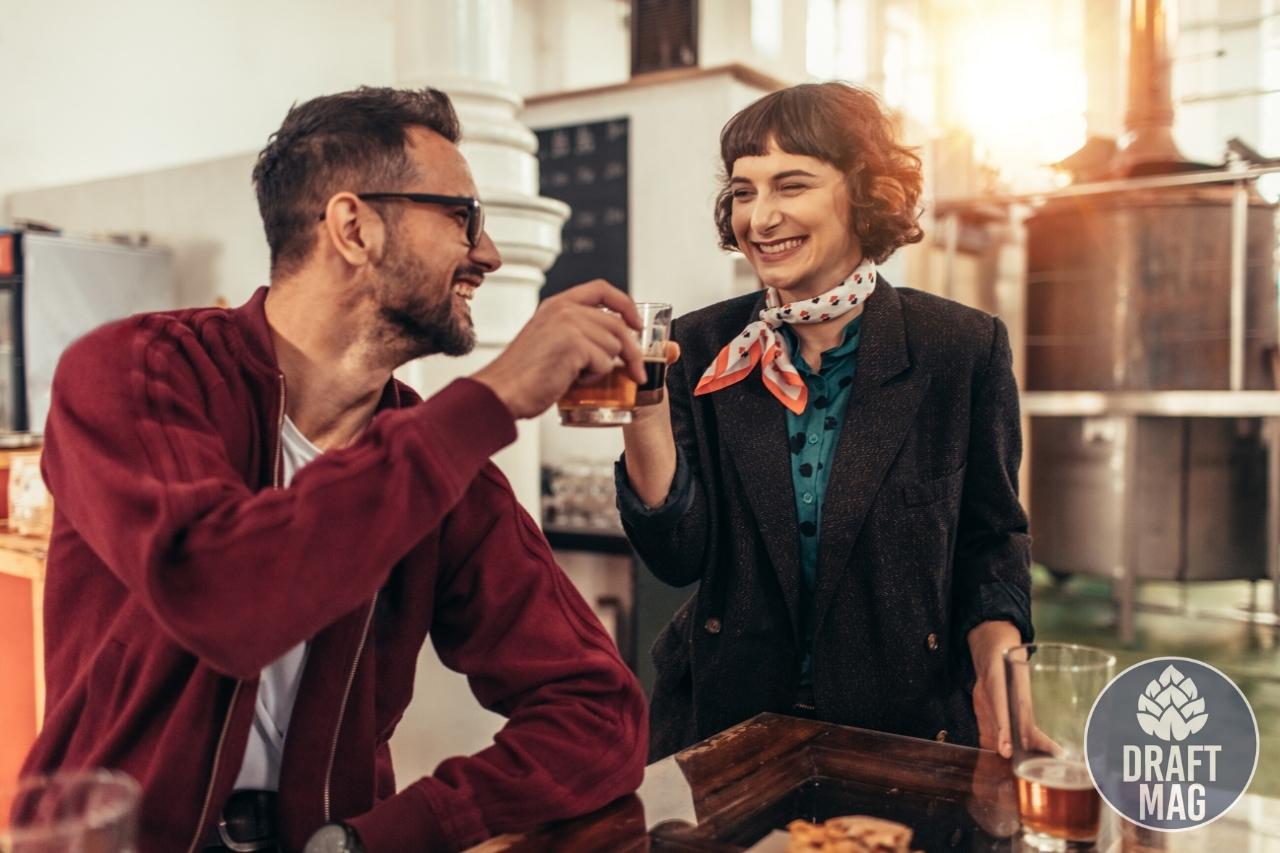 The Breweries in Chicago produce some of the finest beers in the entire country, from German-style Pilsners to experimental ales and Saisons. However, the following microbreweries are a class above the rest:
For great tasting beer and excellent customer service, visit Maplewood Brewery and Distillery.
However, if you want serene ambiance with tasty food and delicious ales, try the Corridor Brewery and Provisions taproom.
For dog lovers who do not want to leave their pets at home while they enjoy a sweet break, Lagunitas Brewing Company is the place to go.
If you love playing exciting games while chugging down some delicious beer, then be sure to visit Whiner Beer Company.
So whether you're visiting Chicago or are already a resident in The City That Works, pay a visit to any of these breweries and treat yourself to awesome tasting beers.