Burlington VT Breweries: Enjoy Delicious Brews in This Bustling City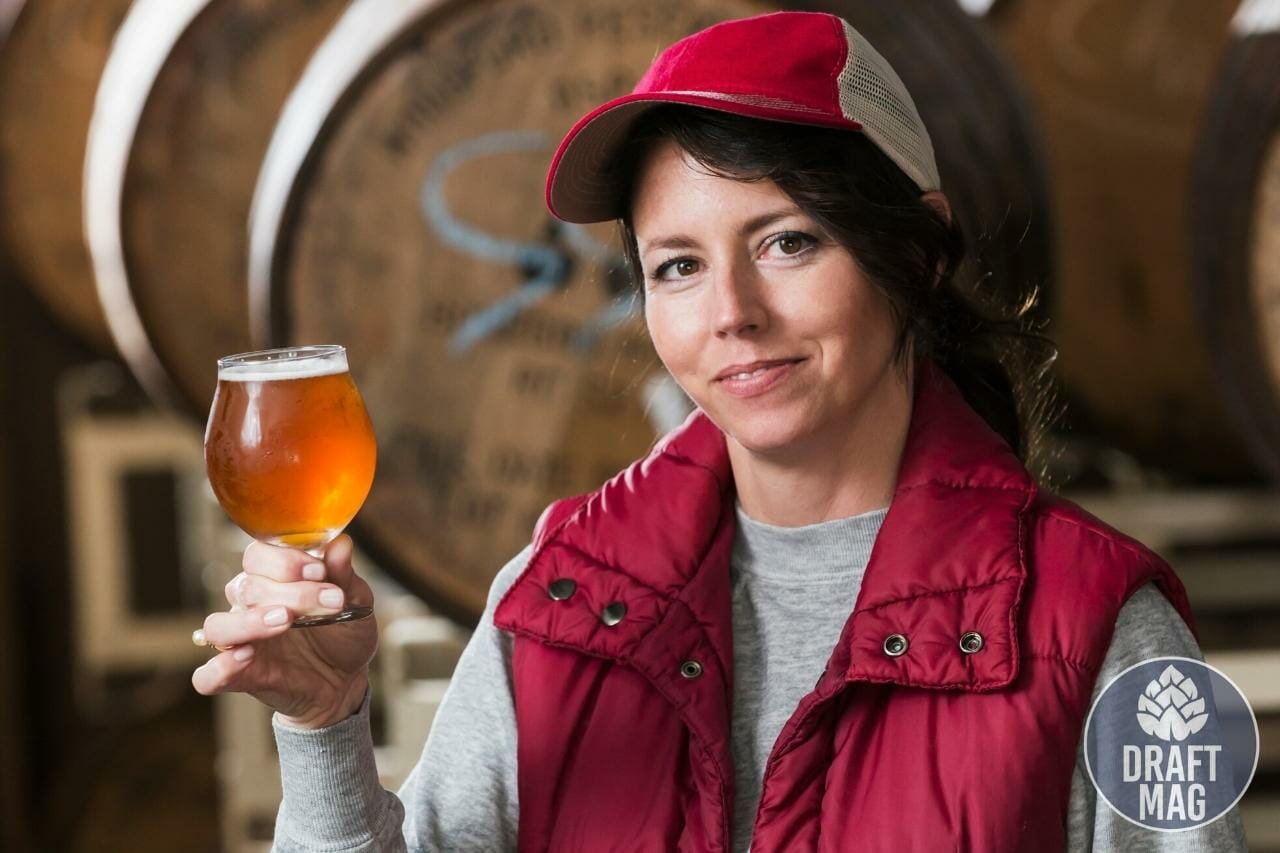 Burlington VT breweries are a priority for any beer enthusiast visiting the Green Mountain State.
This exciting commercial city is always bustling with activities, and when it comes to beer, Burlington is your one-stop city for top breweries.
You can check out classics like Burlington Beer Co. and Magic Hat Brewing Co. or enjoy unique brews from Switchback Brewing Co. and Zero Gravity Craft Brewery. Keep reading our complete guide below to find the best breweries in Burlington.
| | | |
| --- | --- | --- |
| Burlington VT Breweries | Number of Active Beers | ABV Range |
| Magic Hat Brewing Company | 27 | 2.7 – 8.3 percent |
| Foam Brewers | 13 | 4.5 – 10.0 percent |
| Fiddlehead Brewing | 13 | 5.9 – 8.2 percent |
| Zero Gravity Craft Brewery | 26 | 0.5 – 8.3 percent |
| Vermont Pub & Brewery | 11 | 4.2 – 9.1 percent |
| Burlington Beer Co. | 34 | 4.5 – 12 percent |
| Switchback Brewing Co | 12 | 4.8 – 9.1 percent |
| Four Quarters Brewing | 20 | 4 – 11 percent |
| Simple Roots Brewing | 10 | 5 – 7 percent |
| Queen City Brewing | 18 | 4.2 – 9.3 percent |
| Halyard Brewing Company | 5 | 4.1 – 6.0 percent |
Best Breweries in Burlington VT
Burlington is the biggest city in Vermont and has a wide range of breweries with brewpubs for you to check out. Check out our top 11 breweries in the city.
Magic Hat Brewing Company
Leading our list of breweries in Burlington Vermont is Magic Hat Brewing Company. This classic establishment has been around Burlington for a long time since Bob Johnson founded it on a college campus. Since then, the brewery has provided high-quality brews, with #9 being the flagship beer.
Magic Hat also organizes free brewery tours throughout the week, giving you a peek at their operations in what they call the Artifactory. There are over a dozen beers on tap including #9, Circus Boy The Hefeweizen, Blind Faith, HI.P.A and Heart of Darkness.
Foam Brewers
Although Foam Brewers is one of the newer establishments in Burlington, the brewery has already grown in popularity among the locals. This is partly because of its amazing location, as it is located amongst shops on the waterfront and has a factory-style layout. You can enjoy delicious meals with your beer when at Foam Brewers as they invite different food trucks weekly.
They also organize different events and live music. The tap list at Foam Brewers is constantly rotating although they are well-known for their sour beers and experiment with flavors. You should try out the Triumph beer for hoppiness or Wrap Your Troubles in Dreams if you want a sour beer.
Fiddlehead Brewing
If you're looking for breweries near Burlington VT, Fiddlehead Brewing offers delicious flavors and variety for beer lovers. It is located in Shelburne VY and is easy to access by driving down Route 7. Shelburne is less than 20 minutes away from Burlington.
You can expect a diverse range of brews at this establishment with pizza. They offer free beer samples and allow customers to purchase beers to-go in growlers. Whenever you visit, try out their flagship beer, Fiddlehead IPA. You can also try out the Second Fiddle beer, available year-round.
Zero Gravity Craft Brewery
Zero Gravity Craft Brewery is another exciting spot for beer in Burlington located in the South End area. The brewery was founded back in 2004 and is still one of the best places to drink beer in the city. It features a patio and outdoor area to enjoy brews outside, or you can order affordable flights if you're not sure what to pick.
The craft brewery's taproom features a clean and inviting interior design that beer lovers will be comfortable in. You can choose top beers from their extensive selection like Eddie the Eagle, Conehead and Madonna IPA.
Vermont Pub & Brewery
If you're interested in a popular brewing establishment among locals, you can check out Vermont Pub & Brewery. Also known as VPB, this place is located in downtown Burlington and is a fantastic place to hang out with friends and loved ones. The area is quiet, ideal for those who want a serene place to enjoy their beers.
You don't only get to enjoy their local brews as they also offer affordable and delicious meals that pair well with beers. One of the top beers include Forbidden Fruit, which is fermented with raspberries. You can also try out Handsome Mick's Irish Stout and Bombay Grab IPA.
Burlington Beer Co.
Burlington Beer Co. is now one of the best breweries in Vermont, and it was founded in 2016. The brewery was founded by Joe Lemnah, who previously worked for Dogfish Head, Old Saratoga and Evolution. His experience and talent reflect in Burlington Beer's beers, and he once made pumpkin beer in a pumpkin.
You can check out delicious brews at Burlington Beer's rotating tap list. The beers are made with local ingredients for an authentic experience. Try out beers like Beekeeper, Barista and Uncommon Ground whenever you visit.
Switchback Brewing Co.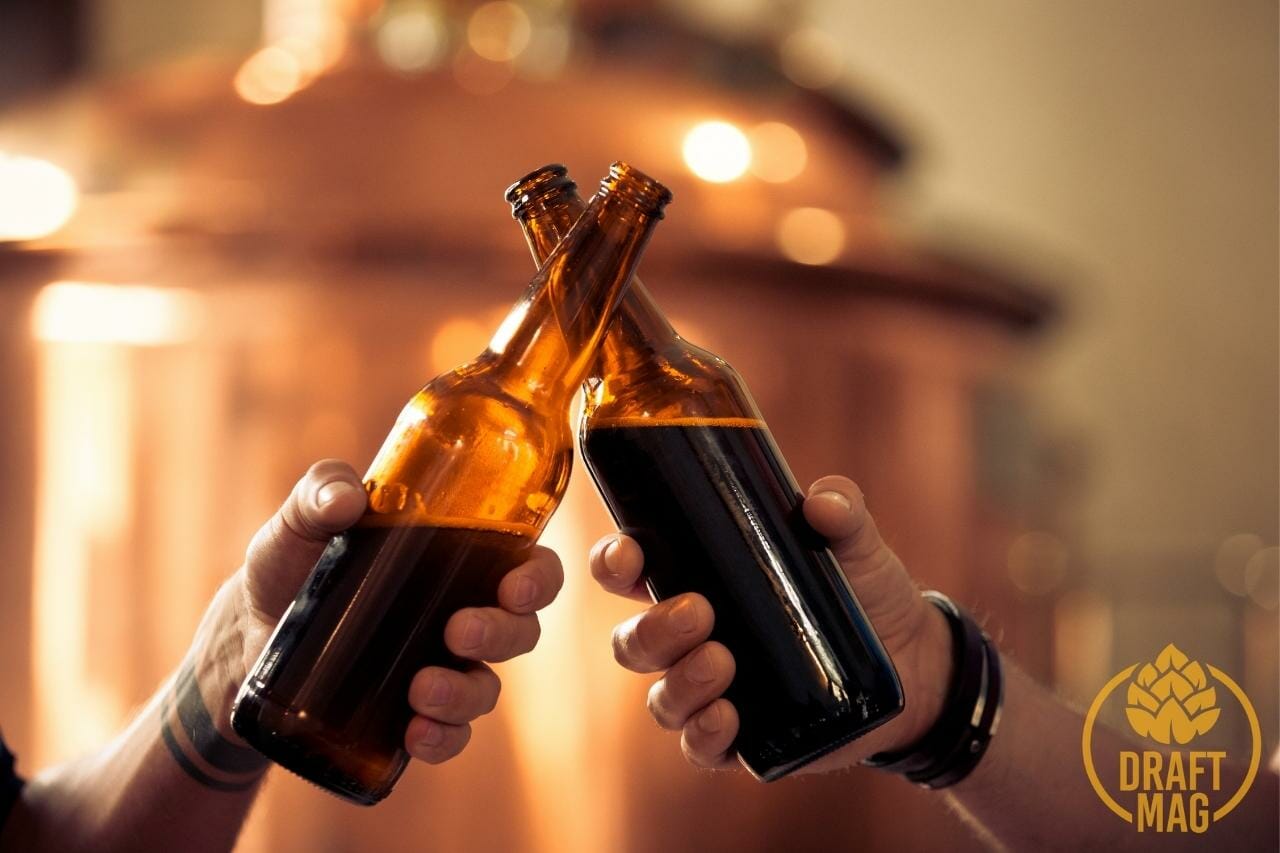 We also recommend Switchback Brewing Co. for those looking for a unique place to enjoy beers. The Burlington Vermont brewery was founded in 2002 by Bill Cherry, and by 2017, it was the first employee-owned brewery in Vermont. There's always something fun happening at this brewery, with stretch and sip yoga classes and music.
There are brewery tours every Saturday, while beer flights are affordable for those who are unsure what to pick. The brewery has a selection of three year-round brews and different rotating specialties. Be sure to look out for the Switchback IPA and DIPA Cats series.
Four Quarters Brewing
Four Quarters is another brewery near Burlington, as it is located a few miles from the downtown area in the suburb of Winooski. The small-batch brewhouse was first opened in 2014 by Brian Eckert, who worked as a full-time web developer at Ben & Jerry's. Since then, the brewery has grown in popularity.
It was featured on the Food & Wine website in 2015, which named it one of the best little breweries you've ever heard of. The tasting room is close to the brewery with a wooden barn and cozy setup. You can try out some delicious brews like the Sundog Millionaire and Dolla Dolla Pils.
Simple Roots Brewing
You should also check out Simple Roots Brewing in Burlington, VT as this is an exciting place to get pints, flights and beer growlers. Kara Pawlusiak and Dan Ukolowicz founded this brewery in their garage in 2014, and by 2016, they had to open in a separate location because of the increasing popularity.
The brewery is always organizing events each week, giving beer lovers a chance to try new brews and delicious foods. They also experiment with different flavors, especially new hops and wild yeast. Try out the American Dream and Bifrost Baltic Porter when you visit.
Queen City Brewing
Queen City Brewing is one of the top Burlington VT microbreweries located in the dynamic South End area. The taproom features a comfortable pub design in a renovated warehouse and offers classic beer styles for customers. It was founded in 2012 by Paul Hale, Phil Kaszuba and Paul Held, long-time friends.
You can expect a vibrant selection of brews in their rotating beer list from American-style brews to German lagers and Scottish beers. There are over 16 taps available. Beers like the South End Lager, Proper Jim's Ale and Rauchbier are worth your try.
Halyard Brewing Company
Halyard Brewing Company is located in South Burlington and is known for their American craft ginger beer. The brewery focuses on remaking the popular alcoholic ginger beer, widely sold before the prohibition, and reintroducing it to the people. Their brews are made with organic ingredients and are gluten-friendly.
When you visit their taproom, you can also enjoy craft cocktails and locally made dumplings. Plus, the brewery is constantly giving back to the economy. You should try out beers like The Breeze and Nicole's Extra.
Best Bars for Beer
The exciting city of Burlington is also bustling with bars and pubs where you can enjoy delicious brews. You should include these brews in your list of destinations.
Three Needs Taproom
If you're still looking for a beer after visiting these top 11 breweries, you can check out Three Needs Taproom for delicious brews. This Burlington bar is popular among locals and visitors, known for its cozy interior, laid-back atmosphere and classy design.
The taproom doesn't have a brewery space yet, but they make some of their beers like the Chocolate Thunder Porter. When here, you can either sit and enjoy your drinks or join in a game of pool. The Three Needs also makes it possible to meet other beer enthusiasts while drinking beers from their extensive selection.
Mule Bar
You don't have to be confined within Burlington to enjoy their best pubs. One fantastic spot for drinking beer is outside the city, in Winooski, which you can access by car or bus. The Mule Bar is located in a lively downtown area surrounded by other bars and restaurants.
It was founded in 2013 but is pretty popular in the Burlington beer scene. The bar offers extensive craft beers from top breweries in Burlington like Zero Gravity and other national and international names. Their food menu also offers delicious burgers, cheese, fries and meat that go well with your beer.
The Whiskey Room at Ri Ra
Those who want a fun and loud place in Burlington to enjoy beers and meet new people would be pleased with the Ri Ra. This popular place is always crowded and has an energetic vibe, as it's a fantastic addition to the nightlife in Burlington.
Right beside Ri Ra is their Whiskey Room, a quieter and classier place where you can enjoy beer and whiskey. This place feels like a British pub and offers a wide range of beverages on its list. Depending on what you're looking for, you can either stay in Ri Ra or check out its Whiskey Room.
The Gryphon
Another one of Burlington's top bars is The Gryphon, a relatively new establishment now popular among beer enthusiasts in the city. The old-fashioned bar offers delicious brews, craft cocktails, and a mouth-watering food menu in a renovated historical building.
This bistro bar offers cocktails, wine, brunch, lunch and dinner. If you visit for dinner, you can get to enjoy delicious foods like Petite Filet and Seafood Grits. Their foods are well paired with beer cocktails by their culinary experts, so you can get the most of your drink.
The Archives
The Archives is a fun place to visit in Burlington, VT for beer and is the final recommendation on our list. It has a unique combination of vintage arcade games and delicious brews and offers a kid-friendly environment so you can visit with your entire family.
The Archives is specifically known for its delicious craft beers and cocktails and is open every day. The bar organizes events weekly too and has a shop where you can buy beer-related merchandise. There are 24 brews on tap at this bar, which is subject to change. Some of these beers are provided by Burlington Beer Co, Four Quarters, Fiddlehead Brewing and Zero Gravity.
Beer Scene
Burlington VT has a dynamic beer scene and even tour services that offer brewery tours. Although you might have to venture out of town to check out some of the top brews, it's worth it as the best craft beers in Vermont are in this city.
You can stick to visiting breweries in the same area, especially downtown, where you can find taprooms and bars.
FAQ
Is the oldest Burlington brewery still functioning?
Yes, the oldest Burlington brewery, Switchback Brewing Company, is still in operation today.
Are there brew farms in Burlington?
Yes, there are several brew farms in the Burlington area, including Champlain Valley Hops and Farmhouse Malt.
What is unique about Burlington breweries?
Burlington breweries are known for their focus on sustainability, locally sourced ingredients, and experimental beer styles, as well as their vibrant community and lively taproom scenes.
Final Verdict and Summary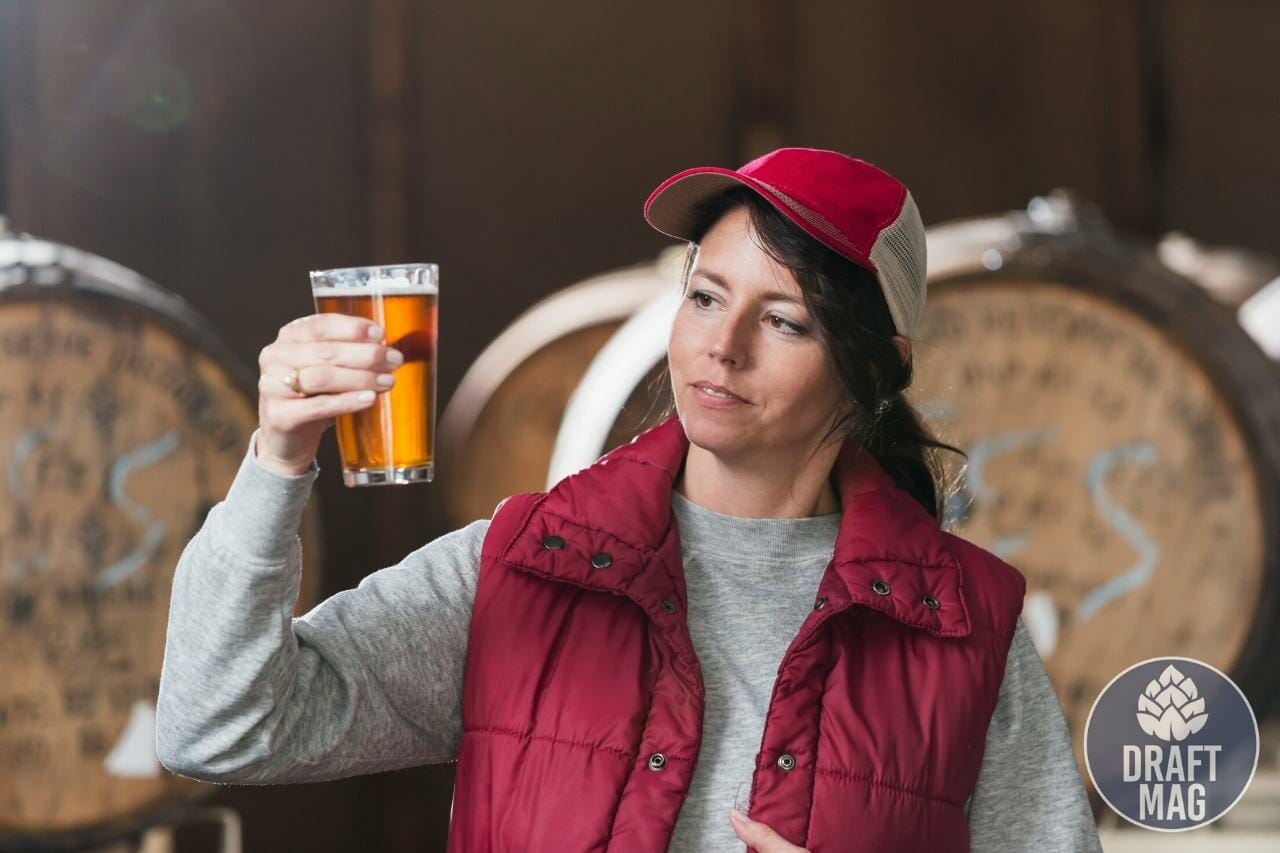 Burlington offers a fun and vibrant experience for beer lovers checking the city out, so you should make this your next beer tourism destination.
The best brewery in Burlington is Magic Hat Brewing Company, so make sure to pay them a visit.
Fiddlehead Brewery is the best place for a beer near Burlington, for those who want to travel a bit outside the area.
If you're staying within Burlington, then go to Zero Gravity Craft Brewery, which is the top place for craft beer in the city.
Three Needs Taproom and The Archive are Burlington's best bars for beer.
Your self-guided beer tour will be an exciting experience with our complete guide!
Check these top breweries out today.