Best Brewery in CT: Top Breweries to Visit in Connecticut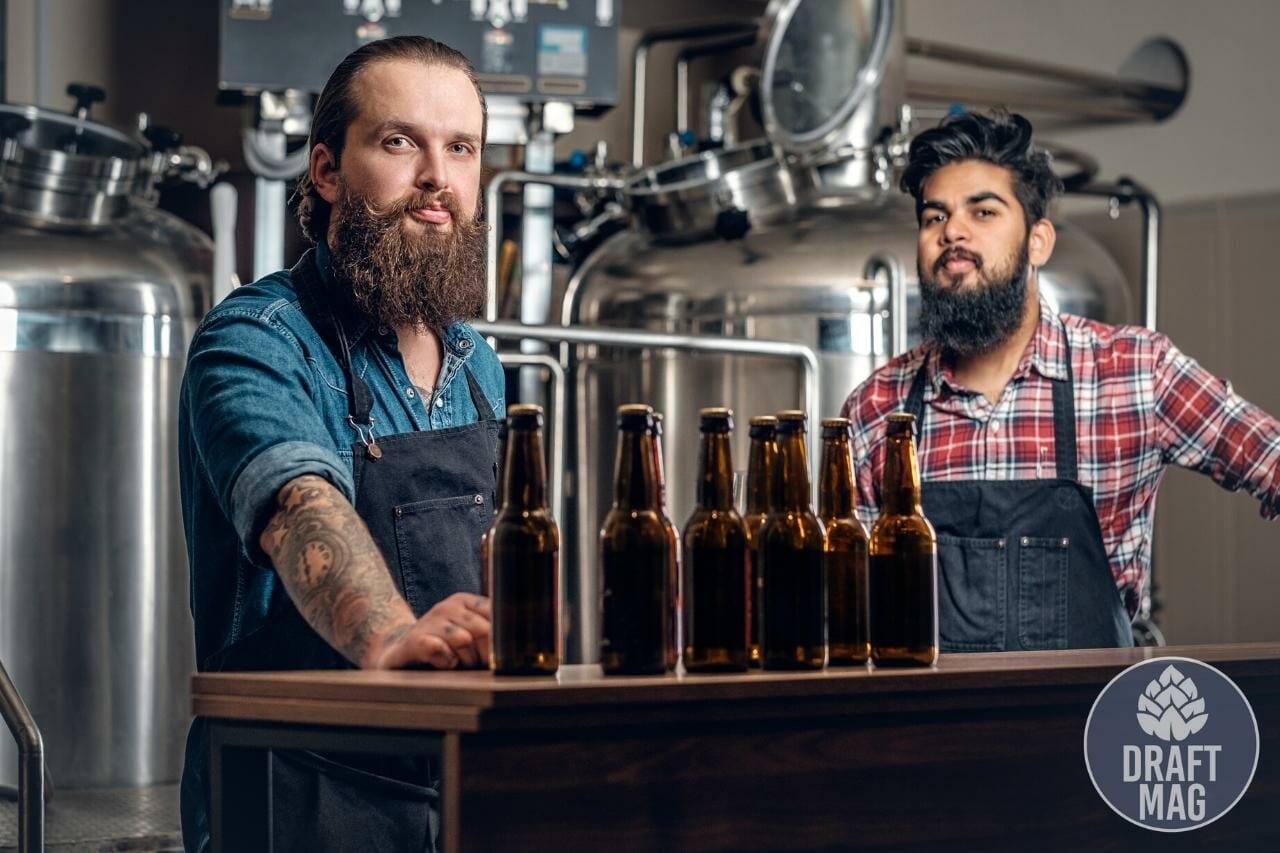 If you are a beer lover and love to visit breweries in different cities, the best brewery in CT must be on your bucket list.
With its rich history, charming brewery craft, and taste unmatched to any state in the USA, Connecticut has so much to offer.
Here, we will highlight the top 10 breweries in CT that truly push the boundary of the brewery industry and craft beyond its border.
Whether you are a Connecticut dweller or have come to visit the state, these craft breweries in CT will surely uplift your mood with easy drinkability.
| | | |
| --- | --- | --- |
| Connecticut Beer Breweries | Number of active beers | ABV (Lowest-Highest) |
| Counter Weight Brewing Co. | 77 | 3.8% – 10% |
| Kent Falls Brewing Company | 67 | 3.3% – 12.75% |
| Fox Farm Brewery | 87 | 3.2% – 15.2% |
| Cole's Road Brewing | 22 | 4.2% – 11.4% |
| Twelve Percent Beer Project | 07 | 0% – 10% |
| New Park Brewing | 58 | 5% – 13.5% |
| Rhythm Brewing Company | 02 | 4.8% – 5.5% |
| OEC Brewing | 81 | 0% – 16.66% |
| Little House Brewing Company | 08 | 4.9% – 8.6% |
| Two Roads Brewing Company | 52 | 3.8% – 12% |
Best Breweries in CT
We have listed the top ten brewery crafts to visit in CT that should be on your wish list if you don't want to miss the rich brewery crafting and its history in the state. You will find everything from sweet and sour beers to New England IPAs in this list.
Counter Weight Brewing Co.
We start our list with the favorite craft breweries in CT that promise outstanding American IPAs and DIPAs. When you visit Counter Weight, you will appreciate their passion for producing the best breweries for people of all taste buds.
The craft brewery combines the hops of both the Northern and Southern Hemisphere. Thus, their hops ensure premium quality. On top of it, their fermentation process is truly admirable in that it follows their hundred-year-old secret recipe. Also, their tap list is varied and balanced to meet every visitor's taste.
The farmhouse ales of the brewery are also incredibly reliable. It enables them to cover the widest brewery gamut in Connecticut and America. You can easily find America's favorite IPAs, wild yeasts, and famous German lagers in Counter Weight.
A visit to this ale farmhouse will never be a disappointing one. In fact, its Crucial Mass American DIPA will surely be one of your most memorable drinks. It combines the popular tropical fruits for a special delicacy.
You can also taste their Headway, Voided, Workhorse Pilsner, Bird Sips and Bygone. Trust us; you will thank us for suggesting Counter Weight to you.
Address: 23 Raccio Park Rd, Hamden, CT 06514 | (203) 821-7333
Kent Falls Brewing Company
If you are on the lookout for a real American farmhouse-based craft brewery, then Kent Falls Brewing Company will be the perfect deal. It is located at an ale farm that spreads over 50 acres, and it produces a wide gamut of American beer.
If you are fond of wild yeast, you can taste their sour ales and famous Saisons. Undoubtedly, their yeast-based brewery crafting is simply awesome, if not the best. But their long list of popular beers and breweries production doesn't end there.
Their IPAs are incredibly flavorful, soft and delicious, so you will never stop enjoying their IPAs' delicacy. But if you want the best beers of the breweries in CT, we recommend you Kent Falls Farmers Table. The table beer is made using dry hops of the Northern hemisphere. You will love its slightly tart and funky taste that truly amazes every person.
What To Try and Their Best Attractions
The Farmers Table features 3.8 percent ABV, and you can enjoy it with a citrus choppiness on your lazy evenings or weekend nighttime. You can also try their lager, Brett Ale, Apricot Gose, etc., for a change in your taste buds.
Last but not least, the farmhouse and brewing company is located at Camps road. It is only a few minutes drive from Hartford and just a few minutes' walk from Lake Waramaug State Park. So you can enjoy the natural beauty of the lake while sipping on the Kent Falls wide beer list and enjoy your perfect outing.
Address: 33 Camps Rd, Kent, CT 06757
Fox Farm Brewery
The brewery production company offers both dine-in and takeout beers in cans and bottles. They source their hops from Cato Corner Farm, located in Connecticut. Thus, the brewery and beer company also boosts local businesses and farmhouses.
It is one of the top local breweries in CT and is a people's favorite in hop culture and festivals that include both Spooky Brews and Juicy Brews. It has also been enlisted as one of the top breweries in CT and America in different magazines featuring hop culture. Their rich history, secret brewery recipe, and friendly behavior make them one of the most sought after places to visit in Connecticut for the brewery and beer lovers.
Their location is amazing and will surely wow you. But more importantly, their brews are tasty and fantastic too, so we didn't hesitate to put them on our list. The brewery produces a wide spectrum of beers for every person, and truly, all their creations taste amazing.
If you ask us for a recommendation, we can't help but mention Hearthbound porter. If you visit them in the fall season, this is a must-try beer. The sourness and long fermentation process of this beer is overwhelmingly amazing.
And if you are an IPA fan, you will undoubtedly enjoy their Double Burst and Bluster. It has its distinctive style written all over the beer, making Fox Farm Brewery famous and dependable for authentic beer. On top of it, you can also taste their Bière de Garde, Quiet Life Czech-style pilsner, and Cottage Helles lager.
Long story short, if you are in Connecticut, you must not forget to keep Fox Farm Brewery on your bucket list. Of course, you won't like to miss the best brewery in CT.
Address: 62 Music Vale Rd, Salem, CT 06420
Cole's Road Brewing
This brewing company showcases that you don't always have to be a large brewer to be the best and people's favorite. Yes, Cole's Road Brewing is among the small-scale and local breweries in CT that brews hoppy ales for all, thanks to their rich history and expertise.
Although the brewery never compromises with their hops' quality, they aren't afraid of experimenting either. In fact, some of their most popular beer items result from the sudden experiment of their leading brewers.
The brewery is adept at brewing different varieties of beers, but they are mostly known for their pale ales and delicious IPAs. Apart from their hop-based beers, the company also excels in producing dessert stouts and fruited sour beers to change your taste bud.
The best thing about their beers is that they maintain the highest quality for all of their beer items, from hoppy ales to fruited and flavorful ones. So, you will never find a frustrating beer on this tap list.
When you visit the brewery, you should taste their Fillmore East. It combines the famous Citra hop with Amarillo and Galaxy for a delicacy that will never disappoint you. The recipe blends the optimal amount of malt and hoppiness with the flavorful tropical fruits. Thus, it has great drinkability, and also, the taste is mouthwatering.
Therefore, this small-scale brewery in CT is our favorite for hop lovers. You can spend a cozy evening with their hoppy and flavorful brewery, and you will feel rejuvenated and youthful.
Address: 817 Farmington Ave, Berlin, CT 06037
Twelve Percent Beer Project
If you want to enjoy your beers in a cozy settlement without any fuss, the North Haven brewery outlet from Twelve Percent Beer Project is definitely the place to visit for you. The company works as a bridge between small-scale craft breweries in CT and beer lovers across America.
Their unique business model will eliminate the long-lasting clash between collaborator, distributor, and contract-based brewery farms. They research the Connecticut brewery farms that run locally on a small scale.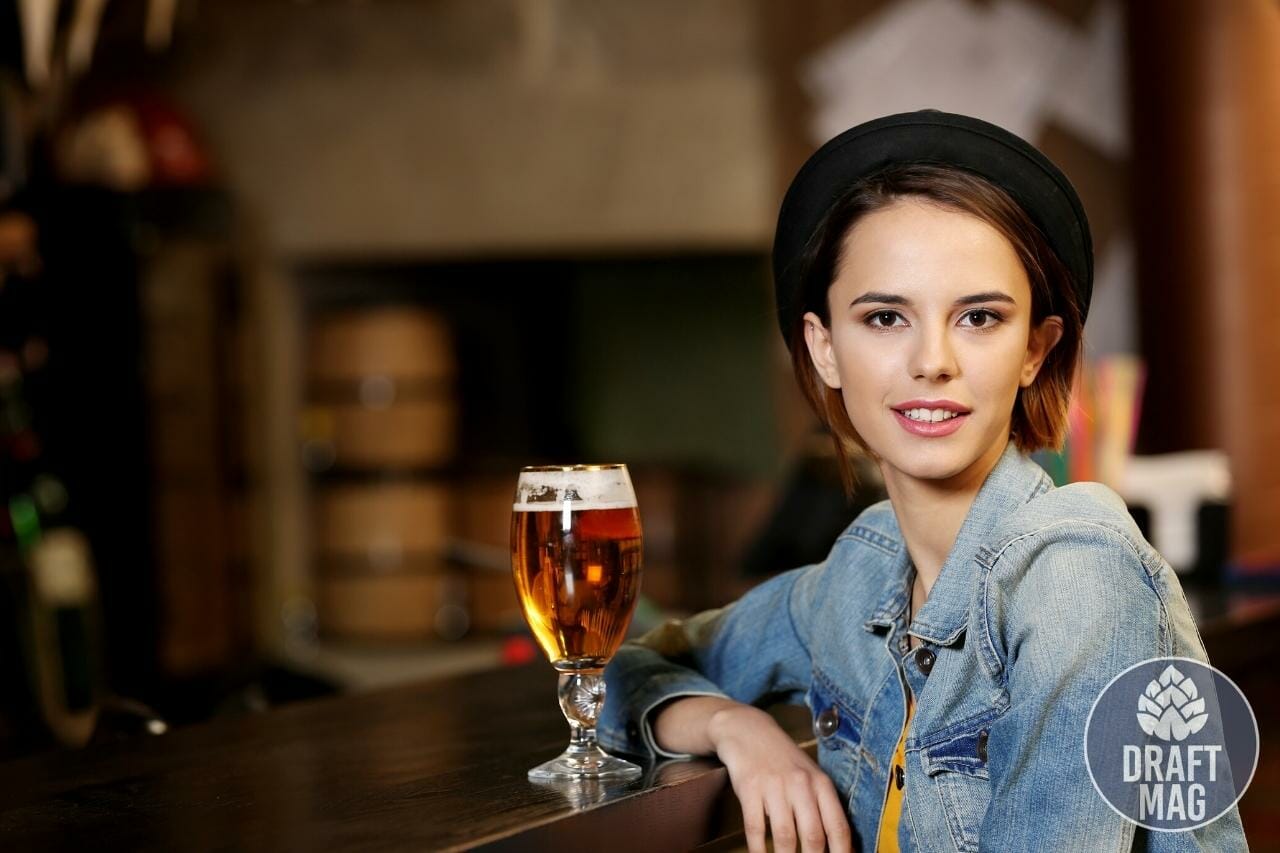 Once they find the quality they want, the project will act as a wide distribution platform for the local craft breweries in Connecticut.
They will brew the beer on larger scales for the small farms and ensure you get the best quality when it comes to flavorful, hoppy, and delightful beers.
What To Try and Their Best Attractions
You will find all the exciting brews of America in their North Haven outlet, and they serve beers in large cans so you can drink them to your heart's content. We suggest you try their Evil Twin and Hoof Hearted for a memorable drinking hour.
Address: 341 State St, North Haven, CT 06473
New Park Brewing
Situated at the heart of West Hartford, New Park Brewing has been one of Connecticut's best breweries in recent times. The brewery was established in 2017. Since then, it has emerged as a leading brewery, thanks to its promising quality, great brewery crafting, and continuous experimenting without any fear and doubt.
Even during the post COVID situation, the brewing company attracted people all over America, let alone Connecticut. If you love tipple IPA with the full-body flavor of malted and premium hoppy beer, this local brewer is ready to meet your taste with excellence. On top of that, their ambiance and coziness make them a perfect choice for your weekends.
You should try their Spectrum beer. It combines the best hops from Australia and America with flaked, white, and red wheat. Therefore, you will appreciate its hoppy flavor for sure. It features 8 percent ABV DIPA, which is amazingly drinkable.
You may also try their Blender Bramble, which combines different berries and malted wheat. You will find it highly drinkable and fun to taste.
Address: 485 New Park Ave, West Hartford, CT 06110
Rhythm Brewing Co.
Rhythm Brewing is the first Connecticut-based BIPO craft brewery. Alisa Bowens-Mercado, a professional salsa dancer, founded the brewing company, and it has amazed thousands of beer lovers across the state.
Rhythm Brewing only produces lager beer, but it has been people's favorite, thanks to its smoothness and drinkability. You will find both its unfiltered blue light and regular lager amazingly delicious. The finish of these beers is the cleanest in the industry, making them one of the most popular craft breweries in CT. The company doesn't have any physical outlet, but you can order online directly from the founder.
OEC Brewing
OEC Brewing is a unique local brewery in CT that follows a traditional brewing technology but doesn't lag in innovation and variations to fill your taste buds. To begin with, their fermentation tank is made of oak, stainless steel, and concrete that provides a unique and memorable flavor. You will find their beers different and also pretty delicious.
What's more, they use large granite and amphorae tanks for fermenting and aging the beers. If you love wild ales, you will surely love their enigmatic products made from the purest wild ales. But you need to be lucky enough to get them as these ales are scarce to get due to the amazing demand for them.
The store's cozy ambiance and exceptional design will also elevate your mood while you enjoy the most-hyped and top-quality beers in Connecticut. Thus, not visiting OEC Brewing even after going to CT might be a mistake you would never want to make.
When you are in OEC brewing, you can try their popular and most iconic Pétanque. It perfectly blends Saison and witbier and offers you a mild oak smell and acidity for amazing drinkability. The clean and rustic finish of the beer is also great.
Address: 7 Fox Hollow Road, Oxford, CT 06478
Little House Brewing Company
Among the best breweries in Connecticut, Little House Brewing Company definitely holds a strong position in beer lovers' hearts. The store is located in the heart of Chester, a stone's throw away from Chester Historical Society. In fact, their location on Main Street is itself a historical and traditional little house with amazing decoration.
Thus, you will love your stay in the brewing company. Their beverages and beers are all fantastic, which is a great bonus. You can taste a wide spectrum of modern and innovative American beers in the store. On top of it, their beer garden is a perfect place for hanging out with your loved ones and friends while having your fill of Jorts.
What To Try and Their Top Attractions
The jorts of the Little House Brewing Company are made of pale ale using Sabro hops of premium quality. Moreover, the company has excellent service despite the unthinkable rush. They also balance their tap list perfectly, so you will love the coziness along with the charming beers.
Address: 16 Main St, Chester, CT 06412
Two Roads Brewing Company
The final one to be featured in our list of craft breweries in CT is the Two Rods Brewing Company, which can overwhelm every beer lover with their widest range of beers and offerings. The best part is that they brew all of their beers with excellent expertise and care. The taste is almost always as delicious as it gets, so the local brewing company has no ifs and buts for quality, taste and delicacy.
What's more, the extensive range of beers in the store includes both modern American and traditional beers that will surely blow your mind and appetite with excellent taste.
You can try out their traditional Helles. If you love the modern-day brewing method, you can choose New England IPA. These beers are of top quality with proven fermentation methods and aging techniques.
All their beer items hit the right notes, so you can depend on their recipes. Moreover, their Saison will definitely overwhelm you with its rustic and spicy flavor for a clean and smooth finish. Last but not least, their beers feature easy drinking and suit every taste bud.
Address: 1700 Stratford Ave, Stratford, CT 06615
More about Breweries in Connecticut
Connecticut is the third smallest state in America, but its jaw-dropping natural backdrop, sandy beaches, and sprawling lakes elevate its New England vibe. The brewery industry of Connecticut often goes unnoticed due to such overwhelming beauty of the state. But for beer lovers, CT offers some of the most amazing places to visit and enjoy the most diversified and best beers in America.
Recently, Hop Culture, the prime craft beer magazine, published its best brewery list in 2021, including 12 top beer and brewery crafts across America and Mexico. Connecticut has two of its breweries on this list. It simply shows the great importance of the brewery industry and crafting in the state that has been going on for several hundred years now.
FAQ
What are some of the locally sourced breweries in CT?
There are many locally sourced breweries in Connecticut, some of which include Two Roads Brewing Company, Stony Creek Brewery, New England Brewing Company, and Counterweight Brewing Company. Other notable breweries include Beer'd Brewing Company, Fox Farm Brewery, and OEC Brewing.
What is the first craft beer in Connecticut?
The first craft beer in Connecticut was New Haven Brewing Company's Elm City Lager.
Where does CT offer brewery tours?
Connecticut offers brewery tours at various locations throughout the state, including but not limited to Two Roads Brewing Company, Stony Creek Brewery, and New England Brewing Company.
Final Words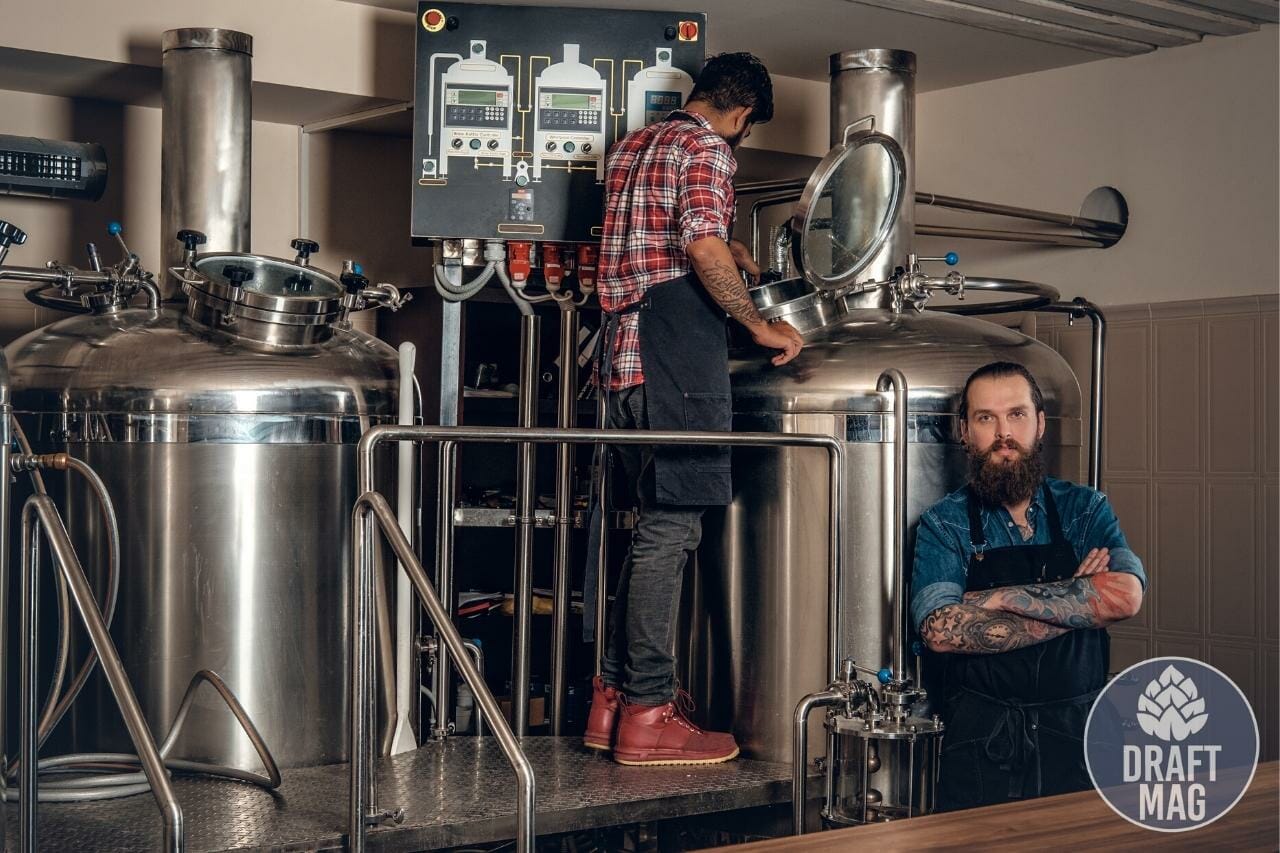 Here are our top suggestions to taste the best CT brewery and beers to your heart's content:
This comprehensive list compiles the best brewery in CT that should be on your wish list for tasting unique, traditional and modern-day American beers.
You can go there with your friend or close person as these breweries are well-decorated and maintained.
Counter Weight Brewing Co is a pilgrimage for both lager and IPA lovers. It also has the widest range of beers in Connecticut.
Fox Farm Brewery was featured in many hops magazines. Its Hearthbound porter is a perfect craft beer to welcome the fall season.
 Little House Brewing Company combines both cozy ambiance and great ales, so you shouldn't miss this either.
Connecticut proudly holds the second largest brewery industry in America, just behind New York. Thus, they're never short of options for your favorite brewery and beer in CT. It doesn't matter if you are looking to try new beer flavors or want to visit the fantastic breweries; Connecticut has the best of both worlds.