Best Breweries in Rochester: Top Brewpubs to Visit in This NY City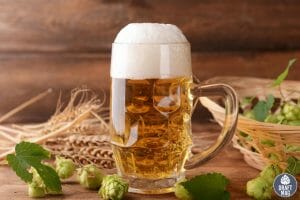 If you are hunting for the best breweries in Rochester, MI look no further. Here is the ultimate list of 18 must-visit breweries in and around Rochester that will blow your mind, not just with their deliciously brewed house beers, but also with their finger-licking food. So hop on and check these breweries out!
| | | |
| --- | --- | --- |
| Breweries in Rochester, Mn | Number of Active Beers | ABV (Lowest-Highest) |
| Genesee Brewing Company | 16 | 4 – 7.8 percent |
| Swiftwater Brewing Co. | 11 | 3.5 – 15.3 percent |
| Rohrbach Brewing Co. | 22 | 4 – 9 percent |
| Three Heads Brewing | 16 | 4.5 – 10 percent |
| Irondequoit Beer Co. | 10 | 4.7 – 8.8 percent |
| Fifth Frame Brewing Co. | 15 | 4 – 10.5 percent |
| Iron Tug Brewing | 9 | 4.5 – 12.5 percent |
| Nine Maidens Brewing | 12 | 4.6 – 9.6 percent |
| Heroes Brewing Co. | 15 | 4.7 – 10.1 percent |
| Other Half @ FLX | 24 | 4.5 – 14 percent |
| ROC Brewing | 14 | 3.2 – 13 percent |
| NYBP | 7 | 4.3 – 6.8 percent |
| K2 Brothers Brewing Co. | 18 | 4 – 9.5 percent |
| Mortails Brewing | 11 | 3 – 10 percent |
| Sager Beer Works | 11 | 3.5 – 6.8 percent |
Top Breweries in Rochester
Without further ado, here are the 18 Best Breweries in Rochester, MN.
– Genesee Brew House
Genesee is the oldest and the largest known brewery in Rochester, NY. It was founded in 1878 with a focus on brewing quality over quantity. The Genesee brewery packaging center boasts of being the fastest by filling over four kegs in less than a minute. Their outdoor tank farm is also equipped with 28 tanks, where 22 of these tanks can hold up to 9,000 barrels.
Sometimes, guest breweries are invited to come up with interesting and unique beer collabs. The brewery is open from Wednesday to Sunday.
Their Must-try Beers
Their Brewhouse Dry Hopped Mosaic Cream Ale at 6.4 percent ABV is one of their best-selling Cream ales. Their Genesee Brewhouse Grape Pilsner is a classic Pilsner with a fruity twist and brewed with Concord grape juice, giving it a clean and slightly sweet finish.
– Swiftwater Brewing Company
This brewery started as a voluntary organization where a bunch of people got together to help the owner Andy brew beers. As the name suggests, their motto is engraved both in ideology and in the little details of the taproom. The walls are decked up with kayaks from Andy's kayak instructor days. This is, however, a relatively new brewery as it opened only in 2015.
This is also a farm brewery committed to supporting local farmers and sourcing ingredients as locally as possible. They brew high-quality, innovative beer along with community living standards. The brewery has not only a reputation for great beer but also an upbeat atmosphere, gorgeous interiors and a well-executed menu and food offerings.
Their Must-try Beers
The Swift Light Guava is a light beer brewed at 3.5 percent ABV. The beer is brewed using fresh guava flavor instead of essence to maintain the highest levels of authenticity.
Their Big Double Barrel is one of their strongest beers with an ABV of 15.3 percent. It is an inhouse Imperial Stout brewed using pure maple syrup and aged in A. Smith Bowmen barrels twice, which gives it it's robust body and mouthfeel.
– Rohrbach Brewing Company
This is labeled as Rochester's first craft brewery. It was founded in 1991 as a small German beer outlet and spread to two locations today; one is Buffalo Rd. Brewpub and the other is the Railroad St. Beer Hall. They are also a family-owned business, run by a close-knit family who aims to give the community timeless craft beers.
They don't give in to the rapidly changing craft beer atmosphere. They rather believe in sticking to their roots and brewing quality beer with a slight personal touch. You can find their beers easily available in liquor marts and restaurants all across upstate New York.
Their Must-try Beers
The Flaherty's Irish Ale is a brilliant Blonde Ale at 4.5 Percent ABV. It has brilliant light flavors of grain and a clean and crisp finish.
Their Think Thoughts Wit is a Belgian Ale brewed at 6.12 percent ABV with a modest punch of coriander, lemon peel, orange peel and light acidity. It is brewed using cranberries and lime post-fermentation.
– Three Heads Brewing
The founders incorporated Three Heads in 2010. They have since gained a reputation for brewing classic and timeless Ales. In 2016, they moved to Rochester's artsy neighborhood.
Three Heads Brewing has a beer garden with ample outdoor space, a constantly rotational tap list and a select few seasonal specials. They also have rotating food trucks lined up and occasional live music.
Their Must-try Beers
The Two Kind Double India Pale Ale is a classic IPA brewed at 8.5 percent ABV. This beer is high on bitterness and has some pine and citrusy hoppiness. The Rochester PILSharmonic German-Style Pils is a collaborative brew honoring RPO's musical and cultural excellence and is brewed at 5.3 percent ABV.
– Blue Toad Hard Cider
This isn't a traditional brewery but it deserves a seat on this list simply for its fandom. They use locally grown apples from New York and Virginia to make their delicious ciders, known to be America's first preferred beverage.
They use a cider blend of three to four apple varieties to brew their classic cider. They brew some of the most reasonably produced, authentic and drinkable ciders.
Their Must-try Beers
Roc Hard Amber is their flagship cider brewed at 5.5 percent ABV. It is semi-dry and highly session-able with hints of caramel, raisins, butterscotch and molasses. Their Cranny Appleton is another brilliant brew filled with notes of caramel, cranberry and cinnamon. It has an ABV of 6.2 percent.
– Irondequoit Beer Company
They began in a barn that was sitting empty until the owners decided to build a brand based on nature's harvest. This is indeed a hidden treasure in the otherwise super rushed New York. Nate Kester is the head brewer, and he picks his ingredients carefully to make craft beer worthy of drinking and bringing people together.
The taproom has a giant outdoor space and a small industrial indoor seating area.
Their Must-try Beers
Tropical Crush New England IPA is a beautiful brew at 7.2 percent ABV. It is filled with the tropical richness of mangoes, pink guava and passionfruit. Their Pacific Highway West Coast Double IPA with a whopping 8.8 percent ABV is a rich, robust IPA full of high bitterness units, well balanced with a light malt character.
– Fifth Frame Brewing Company
This is a minimalistically designed taproom with a list of delicious brews on tap. The interiors are minimal and urban with modern furnishing and neutral paints.
It is a super chill place to hang out with friends. They serve their beers in their signature stout glasses. The taproom is closed on Mondays, and they brew their beers in small batches to keep them fresh and flowing.
Their Must-try Beers
What are Dreams is a brand new Double IPA edition brewed at 8.5 percent ABV. They define it as a multiverse of madness thanks to the strong alcohol levels of this beer.
Their other delicious brew is Rural Minutes: Strawberry, Orange and Peach. It is a tart lemon Ale brewed at 6.0 percent ABV and is a perfect citrus burst of a beer with peachy creamsicle vibes.
– Iron Tug Brewing Company
This brewery was founded in 2016 and the brewer here used to be a merchant marine. Iron Tug believes in brewing thoughtful, tasteful and sophisticated beers in Rochester. They also believe in supporting the locals and often tie up with different local farmers to source most of their ingredients. The brewery is closed on Mondays.
Their Must-try Beers
The Dry-Hopped Cream Ale Lotus is a delicious, crisp and light-bodied beer brewed at 5.5 percent ABV. It has a beautiful light golden pour and gives a perfect summer beer experience. The Shore Leave Cherry Cobbler Sour is a fruited Sour brewed at 5.8 percent. It has delicious notes of a perfect sour beer with a heavy burst of cherries on the tongue.
– Nine Maidens Brewing Company
With a cafe-like vibe, the Nine Maidens taproom is minimal in design with a slight urban vibe. It is well lit and filled with minimal furniture, which makes it a lovely place to hang out in. It also serves delicious finger food like pizzas, pretzels and buffalo chicken.
The taproom is closed on Mondays and Tuesdays. They brew everything from trendy beers to classic and historical beers. This is also listed as a nano brewery due to its two-barrel batch size. The small batch size keeps the beers fresh and rotating.
Their Must-try Beers
The North Sea Cold IPA is their classic IPA brewed with Citra and Cascade hops at 7.2 percent ABV. It is one of the most loved beers from Nine Maidens. The other delicious beer from this brewery is the Changing Tides New England IPA, brewed with Mackinac and Nelson Sauvin Hops at 6.6 percent ABV.
– Heroes Brewing Company
The brewery started operating in 2016 with the idea to celebrate the everyday hero with tasty beer. By everyday heroes, they mean frontline workers, grocery store employees, nurses and doctors, police and fire professionals.
The taproom is an extremely lit place with spacious seating and ample food options on the menu. They often host various events throughout the month. The taproom is open from Wednesdays to Sundays.
Their Must-try Beers
The Strong Will Double New England IPA is a brilliant Hazy brewed at 8.2 percent ABV. It is soft, juicy, and flooded with notes of tropical fruits, lime, stone fruit and melon. It has a medium body with light delicacy from the hops.
Another delicious brew is the Boys of Summer Mexican Lager brewed at 4.9 percent ABV. If you want a classic summer drink, grab this one. It is light, crisp and refreshing, especially when topped with a slice of lime.
– Other Half Brewing Company Finger Lakes
Located less than 30 minutes just outside of Rochester, this brewery brews over 15 of the top 20 beers in New York, according to an online poll. Other Half FLX is a destination and local brewery. They brew innovative craft beers alongside a mixture of mouth-watering food.
They have ample indoor and outdoor space that makes it a perfect spot for friends and families to get together. They also occasionally host events and rent out their space for private parties.
Their Must-try Beers
These Are My Concessions Bourbon Barrel Aged Imperial Stout is one of their best-selling classics brewed at a whopping 14 percent ABV. it is packed with flavors of popcorn and light sea salt, so this pastry stout is an experience in itself. The Past and Present Cream Ale is a 5.0 percent ABV beer that is extremely light and crispy, making it a perfect summer beer.
– ROC Brewing
This microbrewery is located in the heart of downtown Rochester, giving customers what they really want, good craft beer, a great atmosphere and delicious food. This brewery particularly stands out from the rest of them listed above mainly for its friendly vibe. The brewery's taproom has a giant shelf stacked with board games and card games for people to pick and enjoy with friends and family.
They brew beers with balance and approachability. The taps always have new specials, seasonals and some classics. The games are what makes this brewery an interactive place to be in and meet new people. The brewery is closed on Tuesdays.
Their Must-try Beers
The King Dragon Thunder Blaster is a delicious Fruited Sour brewed at a whopping 13 percent ABV. It is a beautiful orangish-pink pour and is almost like a tropical paradise in a glass. Their Subtle is the Name of the Game is a classic Cream Ale at 5.7 percent ABV. It is crisp, creamy, zingy and lightly tropical on the palate.
– New York Beer Project
NYPB is spread in three locations and first opened in 2015. This is Victor, New York's must-visit location. It is also listed in the best Fairport breweries list and was designed with the idea to recreate circa 1870, known as the Atlantic Garden, a place that celebrates America's craftsmanship. It looks like a community gathering spot where people of any age can come and relax with a couple of beers.
Their taproom has a grand garden staircase and opulent crystal chandeliers that give it a Victorian feel. This place is more an experience than a mere brewery. They are open on all days of the week. They also host occasional events and have a lit rooftop bar.
Their Must-try Beers
Their Cherry Blonde is their flagship beer brewed at 6.0 percent ABV. It is a Fruit Ale extremely low on bitterness and is well balanced by the maltiness. It has the sheer brilliance of cherries on the palate.
Their Destination IPA is another flagship beer brewed at 6.8 percent ABV. It is crisp, bitter from the special hops, bright and extremely juicy. It also boasts some light floral spices that make it an excellent beer.
– K2 Brothers Brewing
K2 is a microbrewery in Penfield, New York that started its operations in 2017. It is a family-owned and operated brewery. The brewery hosts Sunday brunches and has a special menu for that. They also host plenty of live events, music concerts and ladies' nights spread throughout the week.
Their Must-try Beers
The Mosaic Hazy Session IPA is a classic New England IPA brewed at 4.9 percent ABV. It is crisp, juicy and flooded with mosaic hops. However, the bitterness is easily balanced by the slight juicy aftertaste and maltiness.
Their Raspberry Rhubarb Crisp Sour IPA is a Kettle Sour classic brewed at 6.9 percent ABV. It is brewed using strawberry, rhubarb, vanilla, milk sugar and granola.
– Stoneyard Brewing Co.
This brewery is located less than 25 minutes from Rochester. It is located in a hidden spot for which you would need a good eye to spot, but once you find it, you will know it's totally like treasure hunting. This is also one of the most famous breweries in Rochester.
They started out in 2008 when the craft beer scene had just picked up in New York. It soon became a hot spot for beer and good food in town. They brew everything from classics to contemporary Stouts and Sours.
Their Must-try Beers
The Abbotts Chocolate Almond Custard Stout is a classic brewed at 6.5 percent ABV. It is rich, smooth, and chocolatey with a heavy mouthfeel.
Their Toasted Coconut Kareem Ale is a rich and robust Cream Ale brewed at 6.5 percent ABV. It has a delicious cookie aroma and is brewed using plenty of flaked oaks. It is silky and smooth-bodied and an easy drink.
– Mortails Brewing Co.
This is one brewery that has named all its drinks after mythological creatures, planets and Greek gods. Their taproom is a cozy place with a giant chalkboard above the bar where the latest beers are on tap and listed with their ABVs and ingredients.
The fun is in watching employees get creative with the names of the drinks and the way they explain the drinks. Alongside a delicious and unique selection of beers, they also have a good spread of food. Their indoor brewhouse beer garden is open on Fridays, Saturdays and Sundays but has a limited seating time span of 90 minutes, thanks to the turnover. They believe in brewing unconventional beers with the best quality ingredients inside a relaxed taproom experience.
Their Must-try Beers
The Whams Above Whams Below is a classic Imperial Coffee Stout brewed at 10 percent ABV. This is in collaboration with Prison City Pub and their recipe combining rich coffee flavors with coconut and Tahitian vanilla. It is filled with flavors of coffee, rum, pecans, dark chocolate and vanilla.
Their Blue Razz Smoothie Sour with Coconut and Marshmallow is brewed at 5.0 percent ABV. It is a unique smoothie Sour brewed using toasted coconut, raspberry and blueberry puree, vanilla and hints of marshmallow.
– Rochester Beer Park
This isn't technically a brewery, but it deserves a mention on this list. This camper hot spot is located in the South of the city. With a 3,000-square-foot outdoor space, they have giant garage doors that open to the patio space where they occasionally host events and get-togethers.
The park has umbrella-covered tables, a bar with over 60 tapped beers, a small stage for live performances, and an indoor food truck that serves quick finger food.
The space also has four TV sets for game nights and you can spot vintage-style beer signs all across the space. They do not have a self-brewed draft list, but they serve almost all the famous beers that you can find in and around the area along with a commercial beer list.
– Sager Beer Works
They believe in offering their people a perfectly crafted beer experience. This brewery is placed towards the end mostly because it is one of the lesser-known craft breweries in town. If you are a fan of craft beers, then this place would fancy you. They call themselves a "beer lovers heaven."
They have created a space for friends and family to get together and sip on delicious beers. The brewers take pride in using the highest quality ingredients and their food menu showcases artisanal food choices. They have a 5BBL brewhouse and a taproom made with tiny details of German-style vintage interiors like long tables and wooden stools.
Their Must-try Beers
The It's My Jam New England IPA is a rich, juicy and extremely hoppy NEIPA brewed at 6.7 percent ABV. It has got some restrained bitterness with a well-balanced malt character.
Their University Ave Pale Ale is a classic English-style Amber Ale with a rich copper-red pour. It has rich toffee flavors and a backbone of some floral hoppiness. It is brewed at 5.8 percent ABV.
Conclusion
The craft brewing scene in Rochester is evolving with every turn of the road. These 18 breweries in Victor, NY, and Rochester, are some of the most famous and must-try spots in and around the city.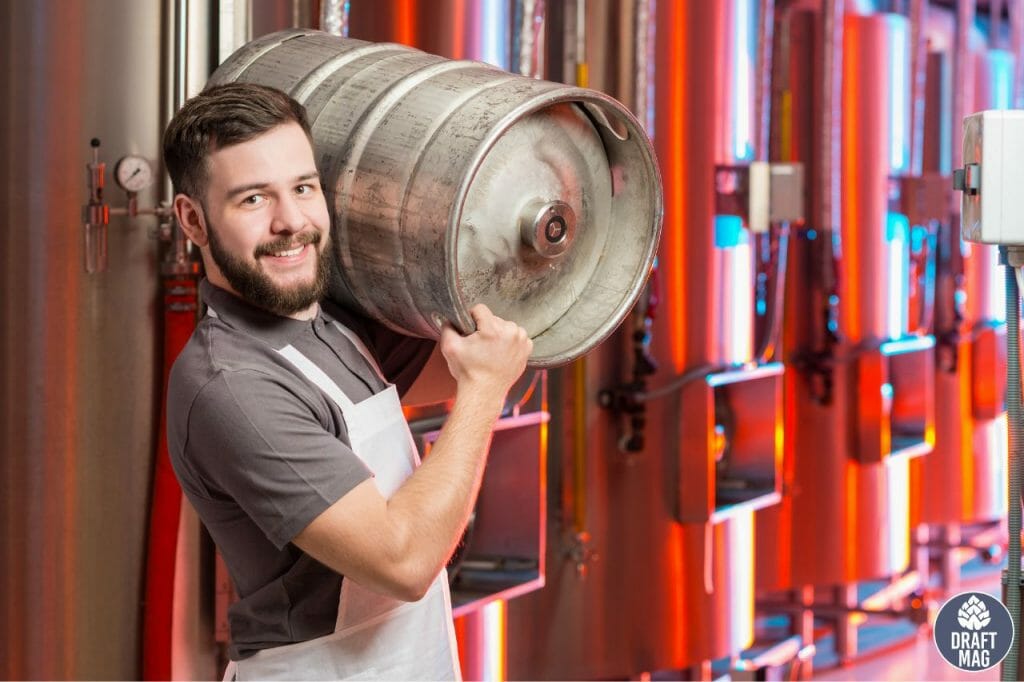 ROC brewing is the best Rochester Breweries with food and also wins a standing ovation for having a super friendly vibe thanks to their service and staff.
Both ROC and Genesee breweries fall on the breweries in Canandaigua and Rochester trail.
While Rochester Beer Park isn't a brewery, it still goes on the must-visit beer pubs list because of its vibrant atmosphere and a giant tap list that features almost every local and commercial brewer.
So where do you want to start your Rochester brewery tour from? No matter what you pick, the Rochester beer scene will take you by surprise.