Best Breweries in Tucson: The 12 Breweries Making a Difference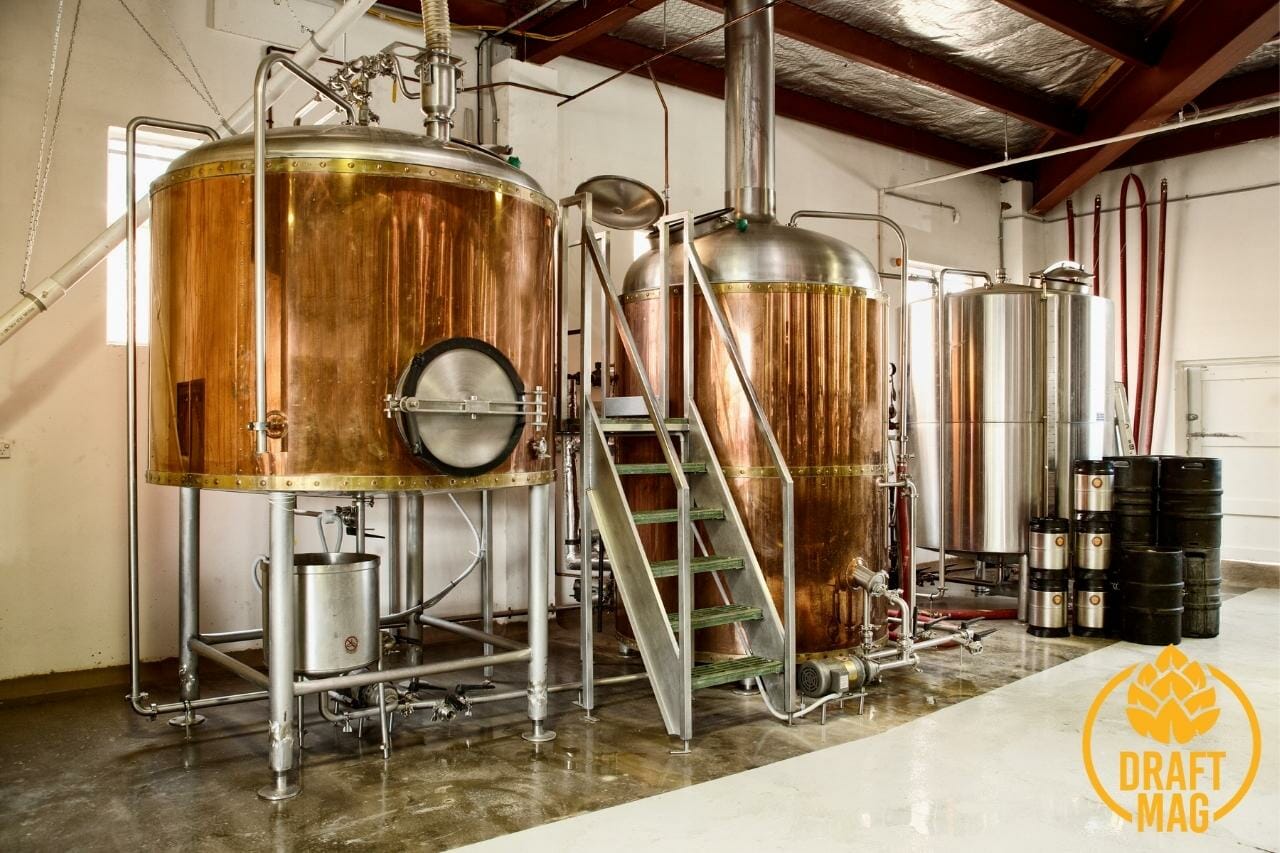 Breweries in Tucson are a huge part of its rich heritage, and you've come to the right place to learn all about them. Although it is better known for its large population of retirees, Tucson also has a thriving microbrewery culture. With so many breweries and brew pubs in Tucson to choose from, it can be hard to decide which one to visit.
We toured the city's breweries to experience the best breweries in Tucson, AZ, keep reading to check them out.
Best Breweries in Tucson: Favorite Microbreweries
If you are looking to try the best microbreweries Tucson has to offer, from beer tastings to food pairings and even brewery tours, here's all you should know. These microbreweries in Tucson are worth visiting even if you're not staying long in the city.
Borderlands Brewing Company: The Perfect Amount of Heavy
Pros
Friendly and polite staff
Dozens of beer to choose from
Parking space available
Accommodates large groups of people
Quality entertainment
Cons
Lower beer alcohol contents
Borderlands microbrewery is one of Tucson's largest and most popular breweries in the city. It's located in Tucson's downtown region.
The beer served at Borderlands is full-bodied but not so heavy that you'll feel weighed down. You have the option to choose from dozens of beers. Moreover, If you're trying to pair a specific brew with your food, the bartenders will be happy to assist you.
As an interior, The brewery's stone walls make a terrific canvas for local art. It is an excellent place to spend a sunny afternoon tasting all of the beers they have to offer.
In addition to their regular menu, there are also unique craft beers on tap. The popular Prickly Pear Wheat, Citrana Sour, Elderberry Wheat, Cinco de Mayo and cinnamon-flavored Horchata Cream Ale were created by the Borderlands Brewing Company.
If you get hungry during your visit, both pizzas and sandwiches are available at the brewery. There is also a food truck parked directly outside that serves tacos.
Borderlands Brewing Company is large and well decorated, with an event space available for larger parties. There's also plenty of parking to accommodate cars.
Borderland also hosts events like "space draft," which combines astronomy with the love of beer. Overall, the beer and the entertainment are worth every second spent at the brewery.
Fate Brewing Company: A Great Microbrewery and Brew Pub
Pros
Features a large brewpub
Release new beer styles monthly
Open to teaching visitors
Serve delicious meals to pair
Cons
Monthly specials, not available in stores
Fate Brewing Company is more than just a microbrewery — it's also a full-service brewpub. It features a menu of delicious craft beer brewed right on-site, as well as an eclectic variety of tasty meals.
During their Saturday afternoon brewing classes, you can learn how to make craft beers at the brewery. They teach all kinds of tips on making your home-grown brew.
Another thing to watch out for is the monthly specials. Each month, Fate brewery rolls out four new styles of beer that are only available at their restaurant and bar!
A recurring favorite is the Freak Show ale. It features Anaheim chilies, Morita chilies, tomatoes, citrus rinds, mangoes and Hawaiian ginger. Absolutely fantastic and highly recommended for hot days when you want something spicy but not too heavy with heat.
1912 Brewing Company: Hub for Local Brewing Culture
Pros
Brew beers with natural ingredients
Serve beers with light snacks
Organizes karaoke nights
Recognizes veterans
Cons
The 1912 Brewing Company, located on Tucson's westside, began as a family-owned and operated brewery. It has evolved into a vibrant hub for cooperation and collaboration over the years.
They have an extensive range of beers and are particularly well-known for their sours. They accomplish this by using locally sourced ingredients in their beers. Tortilla chips, tamales and salsa are also available as light snacks.
People are drawn in by the casual ambiance, educated bartenders and a unique selection of delicious beers. In 1912 Brewery, you can also come across karaoke nights and a discount on beers for veterans. If you're passing through Tucson and want to learn about the local brewing culture, this is the place to go.
Famous Craft Breweries in Tucson: Good Food Topped With Craft Beer
Most beer lovers visit Tucson because of their one-of-a-kind craft beers. If you need a break from your busy schedule, you should visit Tucson and check out some of these breweries for yourself!
Modern Times Beer: All Things Modern and Beautiful
Pros
Popular among beer lovers
Extraordinary craft beers
Assortment of beers
Can be visited all year long
Cons
Of all the craft breweries in Tucson, AZ, Modern Times ranks high on our list, especially since their beer quality is impressive. The tasting room is always filled with customers hanging out and having a good time. Many regard this place as one of the best breweries in Tucson, Arizona.
If you haven't yet had a chance to visit Modern Times Beer, make sure to put it on your list. As far as beers go, we recommend trying one of their extraordinary IPAs, since their craft beers are unique.
In the background of the brewery, there usually is a live music scene that adds tempo to the atmosphere. The food menu, on the other hand, has something for everyone, from a vegan cuisines to a traditional Mexican one. Whether you visit during spring, summer, fall, or winter, Modern Times Beer is known for these qualities.
Bosque Brewing Company: Creativity at Its Peak
Pros
Great food pairings
Tasty craft brews
Hosts live music during weekends
Fun-filled atmosphere
Cons
Bosque Brewing Company is one of Arizona's most acclaimed breweries, which started its craft-beer journey a few years ago and swiftly became a local favorite. Bosque Brewing Company has established itself as one of Arizona's great craft breweries, from their flagship beers (the Fuego Mexican Lager and Pale Ale) to various inventive seasonal brews.
In addition to delicious beer, Bosque also offers plenty of food options, including appetizers like chips and salsa; t steak tacos with homemade salsa verde; roasted poblano pepper pizzas; sandwiches such as brisket sliders with gouda cheese; and grilled pork chops with pineapple relish for entrees.
Bosque Brewing Company also hosts live music events every weekend on Fridays and Saturdays from local musicians who know how to lift the visitors' spirits.
Tucson Breweries That Serve Food: Eat, Drink and Be Merry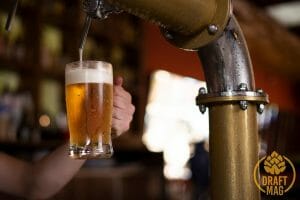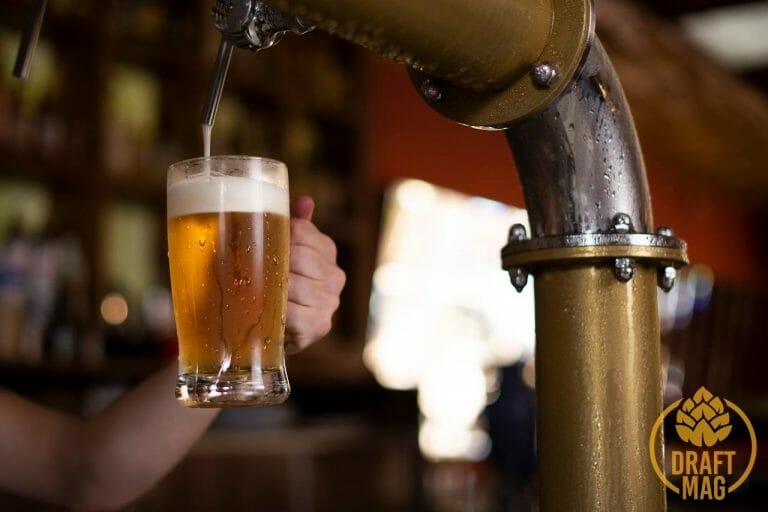 Not many breweries in Tucson have food to offer alongside beer.
We compiled a list of a few selected breweries that will not only serve the best craft beer Tucson has to offer but fully satisfy your hunger with a wide range of delicious foods.
Thunder Canyon Brewery & Grill: Best Fast Food and Beer
Pros
Urban, warehouse ambiance
Good beer selection
Creative food recipes
Popcorn machine
Trivia Night
Cons
With more than 35 beers on tap, it's easy to understand why Thunder Canyon Brewery & Grill is a local favorite. The extensive craft beer menu features traditional and seasonal brews with quality and locally sourced ingredients. They also serve their house-brewed kombucha on tap.
If you go visiting Thunder Canyon Brewery & Grill, be sure to check out their food offerings as well. They serve delicious tacos, burgers, sandwiches, and salads made from fresh, locally sourced ingredients.
Having in mind that Monday night is trivia night at Thunder Canyon.
Wildstyle Cerveceria: Tasty Drinks, Delicious Food
Pros
Aesthetic environment
Wide beer variety
Long menu with snacks
Friendly staff
Cons
Many beer enthusiasts consider Wildstyle Cerveceria as Tucson's best craft beer destination. If you're visiting Tucson, it is worth spending some time at Wildstyle Cerveceria.
From an outstanding collection of beer to a friendly environment, wildstyle offers a wide variety of craft beer styles and food menus to complement them. They offer ceviche, tortilla chips, and salsa on the food menu if you want to grab a beer without getting any main course.
Wildstyle Cerveceria staff are also friendly and willing to answer any question you may have. The atmosphere is perfect for date nights with its dimly lit interior and hanging out with friends in the outdoor space.
Most Popular Tucson Breweries With Taproom: Exploring the Best
Tucson has so many options to choose from if you love touring taprooms. After checking out the recommended breweries with taprooms by locals, here are our favorites.
Dragoon Brewing Company: Perfect Touring Destination
Pros
Offers free weekend tours
Live music and entertainment
Brew beers with quality ingredients
Uses an amazing blend of flavors
Cons
Crowded halls on weekends
The Dragoon Brewing Company, located on Tucson's west side, has grown from a small taproom into a lovely sit-down bar with a wide selection of beers on tap. A local favorite, Dragoon has been serving great beers having delicious flavors and ingredient blends.
They offer brewery tours during the weekends at noon. On weekdays, however,  their brewery tours take place from 3-5 pm. The tour is free and allows participants above the age of 21.
They have several popular beers on tap, including ESB (Extra Special Bitter), the famed Dragoon IPA, Jack Porter, Rye Pale Ale, Stronghold Session, Citra Pale Ale, and Belgian Dubbel Ale, each with its unique flavors and taste.
In addition, there are tons of activities to keep you entertained throughout your stay. There are also enough seats indoors, but most customers prefer to sit outside, especially on Wednesday nights, to enjoy the live music.
Copper Mine Brewing Company: Amazing Conversations and Extensive Beers
Pros
Great spot for gatherings
Gives room for socialization
A perfect blend of flavors
Good for winter visits
Cons
Only 10 taps are available
Copper Mine should be your next destination in Tucson, Arizona if you're looking for tasty beer, new acquaintances, cultural education, and neighborhood gossip.
With 10 beers on tap, including Copper Mine IPA, Irish Red Ale, Dead Canary, Campfire Dream, and many more. Copper Mine Brewing Company attempts to brew something for everyone. The beer on tap menu often changes every week to accommodate new flavors and innovations.
The brewery's name was coined from Arizona's vast copper deposits. This little brewery in Tucson has served as a gathering spot for a close-knit community to socialize over a frosty pint for the past decade.
Barrio Brewing Company: Beautiful Taproom With Great Beers
Pros
Known for their great craft brews
Good food and appetizers
Smells lovely
Spacious taproom
Cons
Barrio Brewing Company is one of the newest additions to Tucson's bustling brewery scene. This excellent brewing company opened its doors just over four years ago and quickly became a staple in downtown Tucson.
However, their sudden popularity is not surprising, considering the unique beers served at the brewery. These proprietary beers have become the crowd's favorites from Barrio Blonde to Barrio Rojo, Taylor Jayne's Raspberry Ale, and many others.
Many of their beers have won awards based entirely on how well they pair with Mexican-inspired food or Asian-inspired dishes! It's what makes them one of Tucson's best microbreweries.
There are two things you'll notice right away when you walk into their taproom. Firstly, the environment has a smoky view which isn't uncommon for a brewery.
Secondly, the entire brewery smells incredible!
On the food menu, Barrio is passionate about filling customers' stomachs. The menu is classified into appetizers, soups & salads, and specially made burgers. The aroma blend from the food and beer gives the brewery a pleasant smell.
Other Popular Breweries Around Tucson: The List Continues
Besides the breweries outlined above, some popular breweries in Tucson offer great beer and top-shelf services.
SanTan Brewing Company: Spacious and Comfortable
Pros
Great beer, excellent food
Pet-friendly
Tours
Varied beer styles
Cons
If you are looking for a spacious but cozy brewery, SanTan brewery may be the one for you. They brew over 20 different styles of beer, including their signature Devil's Ale, HopShock IPA, and Mr. Pineapple Wheat Beer. They can be found in SanTan's brewery or even bars and pubs outside the city.
Mr. Pineapple, a pineapple wheat beer, once received a silver medal at the World Brew Cup and was selected the Best Local Beer in Phoenix by The Phoenix New Times.
The brewery has plenty of room for visitors to enjoy their microbrews and appetizers from local food trucks on Friday nights! We recommend starting your tour with a tasting flight if you're going with a group. They occasionally have weekend events like trivia night or pig roasts.
The brewery also offers free brewery tours that give you access to behind the scenes of this popular spot. There are tours offered on weekdays, but they require reservations due to the number of people waiting to join the tour.
Sierra Blanca Brewery: Wonderful Atmosphere
Pros
Offers a variety of beer brands
Polite and helpful staff
Reasonable pricing
Offers seasonal beers
Laidback atmosphere
Cons
Sierra Blanca Brewery is a must-visit if you're looking for a local and classic microbrewery. Located just a short distance from Old Town, they specialize in handcrafted brews perfect for unwinding after work or spending time with friends on a weekend afternoon.
Some favorites at Sierra Blanca are Oatmeal Stout and IPA Citrus Pale Ale. Whatever beer brand you usually drink, you'll for sure find something on their menu.
Nonetheless, If you're confused about what to choose, the staff would be happy to help you make an informed choice. Sitting out on the patio is ideal any time of year, it's hard not to fall in love with the laid-back atmosphere, whether you live in Tucson or just visiting.
Best Time to Visit Tucson Breweries
April is a beautiful month for beer enthusiasts around Arizona. The city organizes the Beer Week event every last week of April, celebrating Arizona breweries. The weeklong event is capped by one day in which brewers take over local restaurants and pubs with unique beers with their food pairings. Sample as many brews as you can; you might find your new favorite beer.
Spring or fall tends to be ideal times for visiting Tucson's breweries. The desert climate creates a lovely atmosphere. If hiking is part of your plan, you should visit during summer. You'll want to avoid visiting during major holidays like Easter or Christmas if you don't like overcrowded spaces.
How Good Are the Beers From Tucson Breweries?
Tucson beers are outstanding! The beer scene in Tucson has exploded, with multiple local breweries and brewpubs popping up all over town. In the past, the number of microbreweries in Tucson used to be so small that you could list them out on the one hand.
However, there are more than enough Tucson brewpubs and breweries out there presently. Whether you like classic beer styles like German pilsners and IPAs or seasonal favorites such as pumpkin spice and chocolate hazelnut stouts, there's something for everyone to enjoy.
FAQ
What makes Tucson breweries unique?
Tucson breweries are unique for their incorporation of regional ingredients, such as prickly pear and mesquite, into their brews. Additionally, many breweries in Tucson have a strong focus on sustainability.
Are red beers brewed in Tucson?
Yes, some breweries in Tucson do brew red beers, including amber ales and red IPAs. However, not all breweries in Tucson may offer this type of beer.
Does Tucson have taprooms?
Yes, Tucson has numerous taprooms where patrons can sample and purchase beer directly from the brewery. Many of these taprooms also offer food, live music, and other events.
Conclusion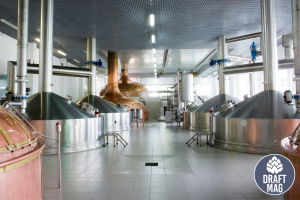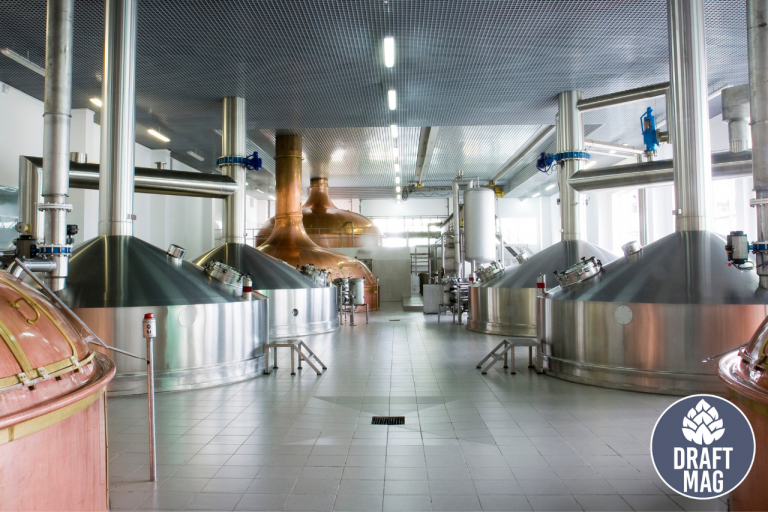 Tucson's microbreweries, brewpubs, and craft beer scene are rapidly growing every year, with new breweries popping up all over the city as more people become aware of the unique flavors and experiences that small-batch beers can offer.
From high-alcohol IPAs to low-alcohol smoothie beers, these top breweries put Tucson on the map as one of the best microbreweries in the country. Beer fans should definitely check them out!