Session IPA Recipe: How To Make This Delicious Hoppy Beer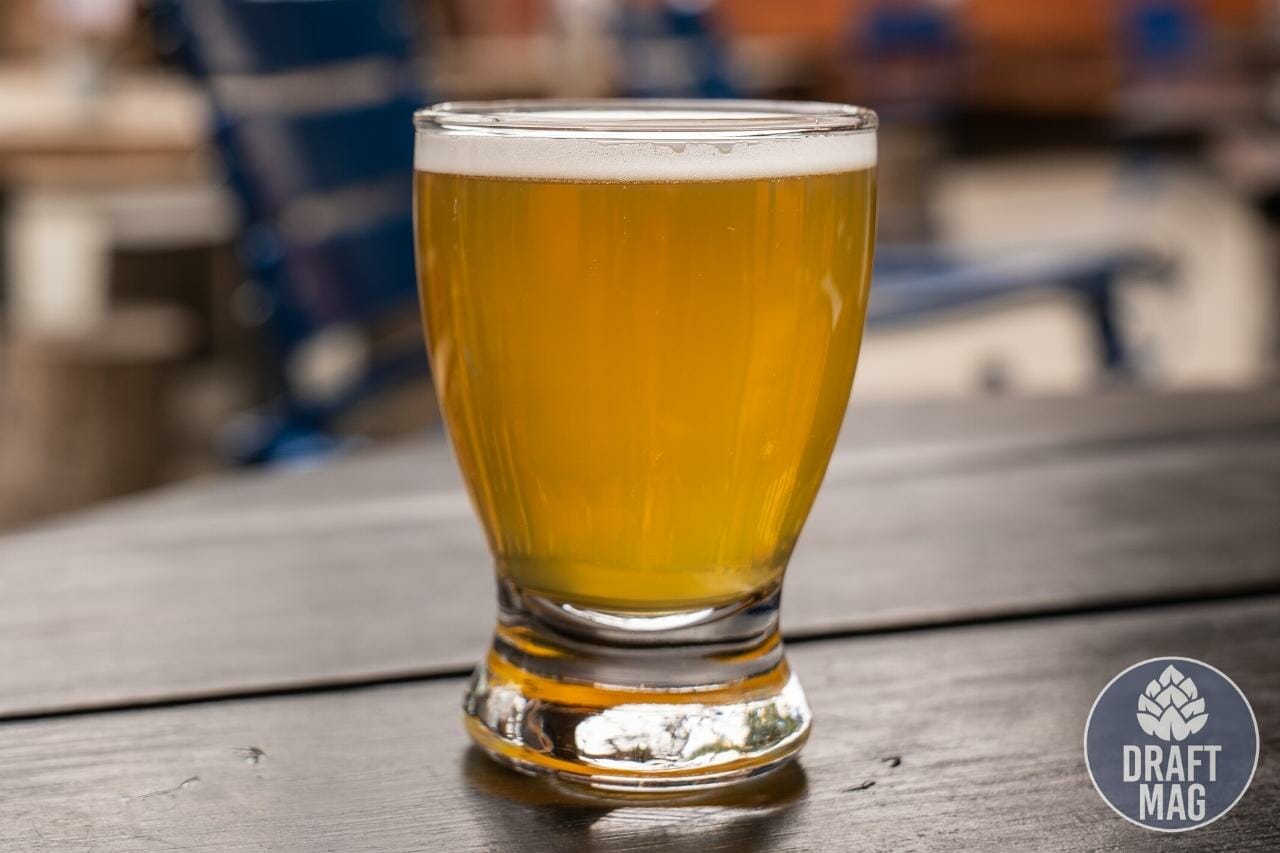 Trying out a session IPA recipe is the ideal path for anyone who wants a hoppy and bright IPA without having a high alcohol content.
This delicious IPA is increasing in popularity among beer lovers, and now, homebrewers are learning how to make it too.
The beer is also known as an India Session Ale, and making this recipe will give you a hoppy and juicy flavor. Learn how to make it the right way in our complete guide below.
Session IPA Recipe
Follow the steps in this recipe to make a delicious session ale. The recipe includes details on the type of malts you should brew, the hops and their timing, the yeast needed, and step-by-step processes.
In the end, you should have a simple beer with low esters. It should also be a bit hazy with a clean and dry finish and requires a lot of dry hopping.
– Malt List
7 pounds of 2-row malt
1.5 pounds of flaked oats
1.5 pounds of wheat malt
– Hop Schedule
¼ ounces of Cashmere at 30 minutes' boil
1 ounce of Citra at 30 minutes' whirlpool
2 ounces of Enigma at 30 minutes' whirlpool
2 and ¾ ounces of Cashmere at 30 minutes' whirlpool
2 ounces of Citra during dry-hopping after four days
4 ounces of Enigma during dry-hopping after four days
4 ounces of Cashmere during dry-hopping at four days
– Yeast
SafAle US-05, preferably made into a yeast starter
– Water
To brew beer, you should use carbon filtered or distilled water.
It should match the water profile below:
Sulfates: 60 ppm
Chloride: 80 ppm
Calcium: 20 ppm
Magnesium: 20 ppm
Mash pH: 5.2
– Recipe Details
Final Volume: 5.5 gallons
ABV: 4.4 percent
IBU: 20
SRM: 3.5
– Directions
Here is the step-by-step process you should follow:
Mash the wort with a single infusion rest method at 160 degrees Fahrenheit for 60 minutes.
Sparge the wort into the kettle.
Boil the wort.
Follow the hop schedule by adding the hops 30 minutes into the boil.
Turn off the heat and chill the wort to 165 degrees Fahrenheit.
Add the whirlpool hops as indicated in the schedule and retain the temperature for 30 minutes at 165 degrees.
Chill the wort to 68 degrees Fahrenheit.
Transfer the cooled wort to your fermenter.
Oxygenate it and pitch the yeast.
Ferment for five days at 68 degrees.
Add the dry hops and ferment them for three days.
Cold crash the beer for 24 hours.
Use a closed transfer process to transfer the beer to a sanitized keg purged from CO2.
Carbonate to 2.5 volumes of CO2.
Condition the keg for two weeks with the temperature set between 32 and 35 degrees.
How To Make a Session Ale the Right Way
You need to keep in mind a couple of things when brewing a session ale, especially if you want to get the intense hoppiness and thin body right.
Let's explore the different factors:
– Types of Malt To Use
When making session ale, it's best to use a simple base of 2-row malt with some malted wheat to enhance the body. If it's a New England-style beer, you should add flaked or malted oats. While doing this, keep the color low to be hazy rather than murky.
On the other hand, West-Coast-style beers should have a small amount of light crystal malt for sweetness and color. Alternatively, you can add some Munich or Vienna malt instead if you want more color in the beer. When brewing the beer, the OG should be from 1.040 to 1.050, and the SRM should go from 3.0 to 6.0.
Here is the recommended malt list for a West-Coast session ale:
82 percent of 2-row, Vienna or Munich malt
15.5 percent of wheat malt
2.5 percent of Crystal 20
But if you're making New England beers, the list is as below:
70 or 75 percent of 2-row malt
10 percent of wheat malt
15 or 20 percent of flaked or malted oats
– Recommended Mashing Technique
When making session ale, the right way to mash your beer is to mash it at a high temperature. The temperature should be between 157 and 160 degrees Fahrenheit. The recommended technique is a single infusion mash, which should last for about 60 minutes.
With a boiling mash temperature, you can produce sufficient unfermentable sugars in the wort. The yeast used to ferment the beer cannot consume these sugars, so you'll get a medium body and residual sweetness. As you do this, aim for a final gravity between 1.012 and 1.015.
– Water Makeup
When brewing your session ale, you also need to consider the chemical makeup of the water that you're using. It's advisable to add some chlorides to the water to enhance the mouthfeel. Sulfates are also needed to make the flavor of the hops clearer.
It would be best if you targeted a chloride to sulfate ratio of 1 to 1 for West-Coast beers and 2 to 1 for the New England style. The sulfate shouldn't pass a level of 100 ppm. When adding calcium to your water, you should retain it at about 80 ppm, as this will keep the yeast healthy while brewing.
The best water for your session ale recipe is reverse osmosis, carbon filtered or distilled water. Low mineral water is also a good choice. Avoid using city or municipal water as these contain chlorine and chloramine, which will destroy the hops. If you're unsure, you can treat the water with a Campden tablet.
– Hops Are the Most Important
The highlight of any session ale is the hops, so if you want to make a delicious and hoppy IPA, you need to follow specific guidelines to get the most out of the hops you add.
New England-Style Session Ale
If you're making New England-style beers, you should focus on retaining the bitterness levels below 25 IBU. It's advisable to use a lot of Galaxy and Enigma hops, which will add a tropical and juicy flavor to the beer. You should add the hops during the boil, whirlpool and dry hops.
The recommended hops for New England session brews include Galaxy, Enigma, Eclipse, Idaho 7, Ella, Sabro and Vic Secret.
West-Coast Style Session Ale
On the other hand, your West-Coast session ale should have a bitterness range of 30 to 40 IBU. Use hops like Cascade, Simcoe and Centennial. You need to add a lot of hops during the whirlpool and dry hopping steps to enhance the piney and citrusy flavor.
You should consider using Chinook, Cascade, Amarillo, Columbus, Simcoe, Centennial and Ahtanum beers for this type of session ale.
If you don't find any of the recommended hops, others will also work. You can substitute either of these with Citra, Cashmere, Riwaka, Mosaic and Nelson Sauvin hops.
The standard hop schedule for session ales is explained below:
Add a small number of hops during the boil, after 30 or 60 minutes. You might not have to do this with the NE-style IPA.
After that, add many hops during the whirlpool step for about 30 minutes. It's best to use temperatures between 160 and 170 degrees.
Finally, you should also add many hops during the dry hops for three to four days.
As you brew your session ale, you should use a brewing software to calculate the bitterness level.
– Low Yeast Character
Session ales usually have minor yeast character because not many yeasts will seep into the beer. With the high levels of hops and the low ABV level, there isn't any room for the yeast to stand out in the beer. Because of this reason, you should settle for a simple IPA yeast.
Some good yeasts you can use are the SafAle US-05 for the West-Coast style and the Wyeast 1318 London Ale III for New England beers. It would be best if you made a healthy yeast starter so that the fermentation works fast and you can prevent off-flavors
– Best Way to Condition
The final and essential part of brewing your session ale is to package and condition it. It's advisable to keg the beer, especially since this is a volatile beer filled with high oxygen hops. You should also consider adding about 2.5 volumes of CO2 to the brew to enhance the carbonation.
Even after you keg the beer, you still have to leave the hops to a condition in the beer. You can give the session ale a week, although it's better to leave it for two weeks in freezing temperatures. This ensures that the acrid, harsh and bitter flavors in hops are removed and replaced with something juicier and hoppier.
Tips for Making Session Ales
When you're brewing your session ale, there are essential tips that you need to keep in mind aside from the factors above.
– Focus on the Body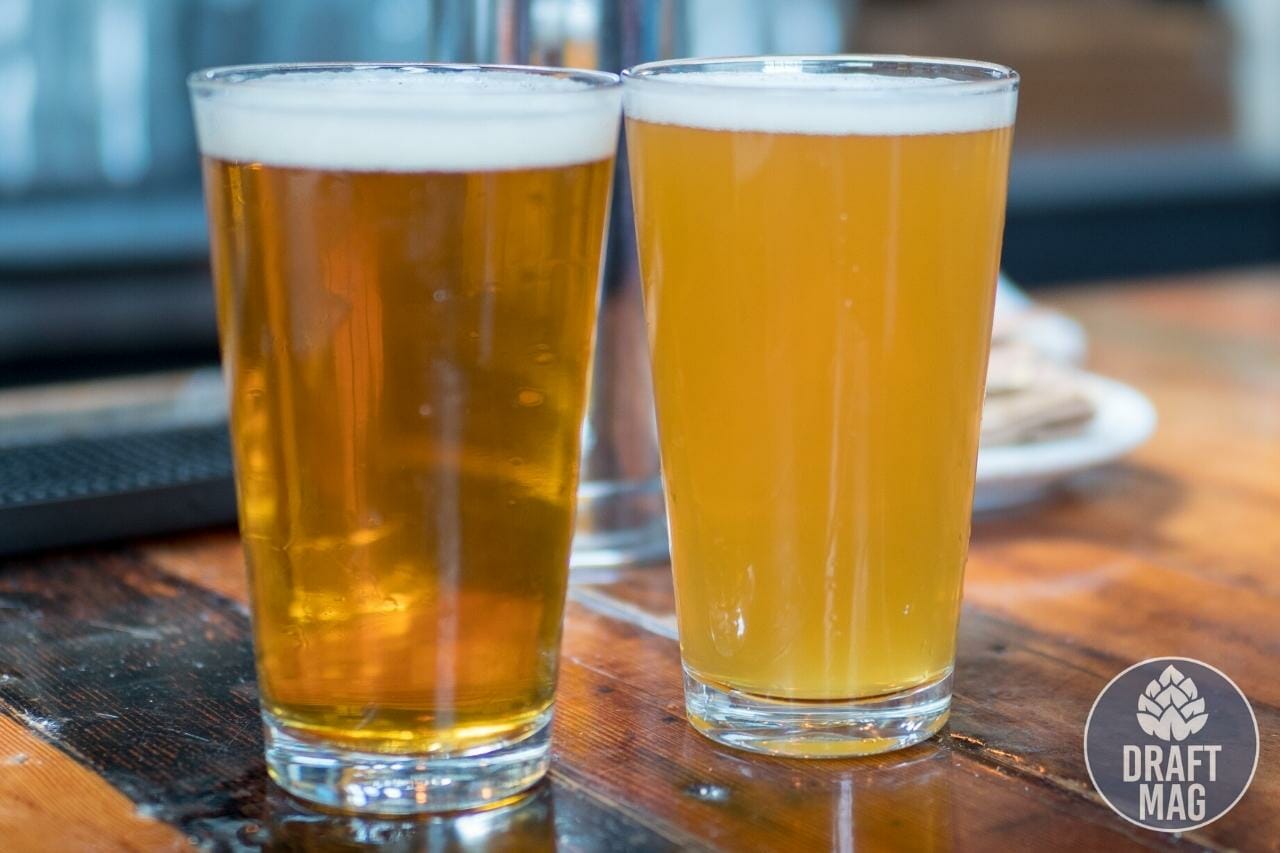 If you want to make an authentic session ale, you need to get the body right. Session ales should be pretty dry but still light.
The beers can also be full-bodied or have a full mouthfeel, especially if it's the New England style. When making your session ale, you should keep in mind that the body is a large part of the impression it would make.
If you're going for a dry session ale, you won't have to worry about making it finish at low final gravity since they usually have a low starting gravity. Using an all-grain recipe, you should follow a simple mashing process at a low temperature, between 150 to 152 degrees.
On the other hand, if you want to make a full-bodied beer, you should mash it at a higher temperature. Add some Carapils malt or extra crystal malt to the wort, and choose a lowly attenuative yeast strain.
– Avoid Oversparging
Another tip you should keep in mind is to avoid oversparging. You might end up oversparging and making an astringent beer if you don't reduce the wort you're collecting. This is mainly because of the small number of grains in your grist.
Monitor the beer and always check the gravity of the wort while you collect it. Stop collecting it when it falls below 1.008, or the pH goes higher than 5.8. It's also good to taste the final beer and stop if it tastes too astringent.
You need to add water to reach your pre-boil volume for very low gravity beers after collecting all the wort from the grain bed.
– Ensure You Don't Overcarbonate
Carbonation will add some pleasant fizziness to your beer, which is needed in a session ale. At the same time, if you add too much, it can cover up the beer's flavor. To improve the taste of your session ale, you should carbonate it a little less than average.
New England-style session ales should be carbonated to between 1.2 and 1.8 volumes of CO2. You can also try out pushing nitrogen into your session ale, as this can enhance the taste.
– Keep the Mash Hot
Another essential tip to keep in mind is to keep the mash hot. Usually, when you mash the grains for session beers, it's hard to keep the mash hot because of the environment and small amount.
You can add extra insulation or add heat during the saccharification rest. As you make the session beer, mash out and keep your sparge water very hot. Also, maintain the grain bed temperature.
– Watch the Yeast
It's also essential to avoid overpitching your session ale. If this happens, it will ferment very cleanly, and you might not get the hazy appearance you're looking for. But if you want a clean IPA, you can also add a lot of yeast.
If you want a hazy IPA, you should use between half and the ideal amount of yeast you want to add. With a pitching rate calculator, you can also check how much yeast you need to brew your beer.
You should also consider using the yeasts mentioned in our guide for your West-Coast and New England session ales.
What Is a Session IPA?
A session IPA is a version of Indian Pale Ale with high hoppy flavors and low alcohol levels; it is also called an India Session Ale. A session ale will give you a lot of hoppiness and bright flavors from juicy and floral to citrusy and resinous. They usually feature a light body and are highly drinkable.
Session ales were initially made to be session beers, so you can drink a few without feeling dizzy or drunk. The color should be between 3 and 6 SRM while the body is on the thin side. For bitterness, it is between medium and medium-high.
The Session India Pale Ale Categories
Session ales are broken into the West-Coast-style and the New England-style beers. While both beers are light-bodied, low-ABV, and hoppy, they still have their differences.
– West Coast Style
The original version of a session ale came from the classic West-Coast IPA. The Founders All Day IPA is well-known as the first-ever authentic session ale. Even with a 4.7 percent ABV, the beer was hoppier than most IPAs brewed at that time and very flavorful.
Since the release of the first session ale, the style of the beer has changed over time. Many brewers have used different tricks and methods in advancing the session ale style.
The West-Coast-style IPA has a pale golden appearance with some hints of amber colors, and you might notice clarity in the appearance. On the nose, the beer has pine, citrus and resin flavors. The flavor has a lot of bitterness, as high as 40 IBU, making the beer dry. Nevertheless, it quenches your thirst efficiently.
– New England Style
On the other hand, the New England-style session ale is like the former. It is also hazy, tropical, juicy and soft, and all of this is packed into a low-ABV beer. Some good examples of session ales are Small Green Everything from Other Half Breweries and Baby Genius from Bissell Brothers.
Both beers are highly flavorful, with a full and soft mouthfeel despite their low alcohol level. This version of session ales is also refreshing and fruity, as it is made with juicy hops like Galaxy, Mosaic, Sabro, Citra and Enigma.
As for the grain bill, you will notice a lot of oats and wheat, with a soft and full mouthfeel despite the low ABV. Bittering hops are usually avoided when making this beer, but dry hopping is the highlight to add a massive punch to it.
The Difference Between Session IPAs and APAs
The main difference between session ales and APAs is the hoppiness, as the former is hoppier than the latter. The two beers have a lot of similarities such as their alcohol levels. When breweries started making session ales, they were known for being very hoppy but had low alcohol levels.
As time went on, the APA became even hoppier, making it difficult to differentiate between the two. Most times, the primary way you can tell the difference is if it is marketed as such.
Your session ale should have a lower alcohol level and higher hops than the APA. The beer should also have a lighter body and less color. You will find some caramel sweetness in an APA, but this isn't found in the session ale.
Frequently Asked Questions
Here are the expert answers to your questions regarding session IPAs.
– Is a Session IPA Sour?
Not really; session ales are not too sour, which can depend on the hops you add to them. They are also not too bitter, malty or hoppy.
– What Is a Session Hazy IPA?
A session hazy IPA is a session ale with a cloudy appearance, and it usually appears hazy because of the yeast that you add. It will be high on flavor with low bitterness and a smooth and silky finish.
– How Long Does It Take to Brew Beer?
Depending on what recipe you follow, the process of brewing a session IPA can take between one and two months. This includes the boil time, fermentation, and even the time for dry hopping.
– What ABV Is Session IPA?
The session ale should have an ABV range of 3 to 5 percent, based on the BJCP references.
Conclusion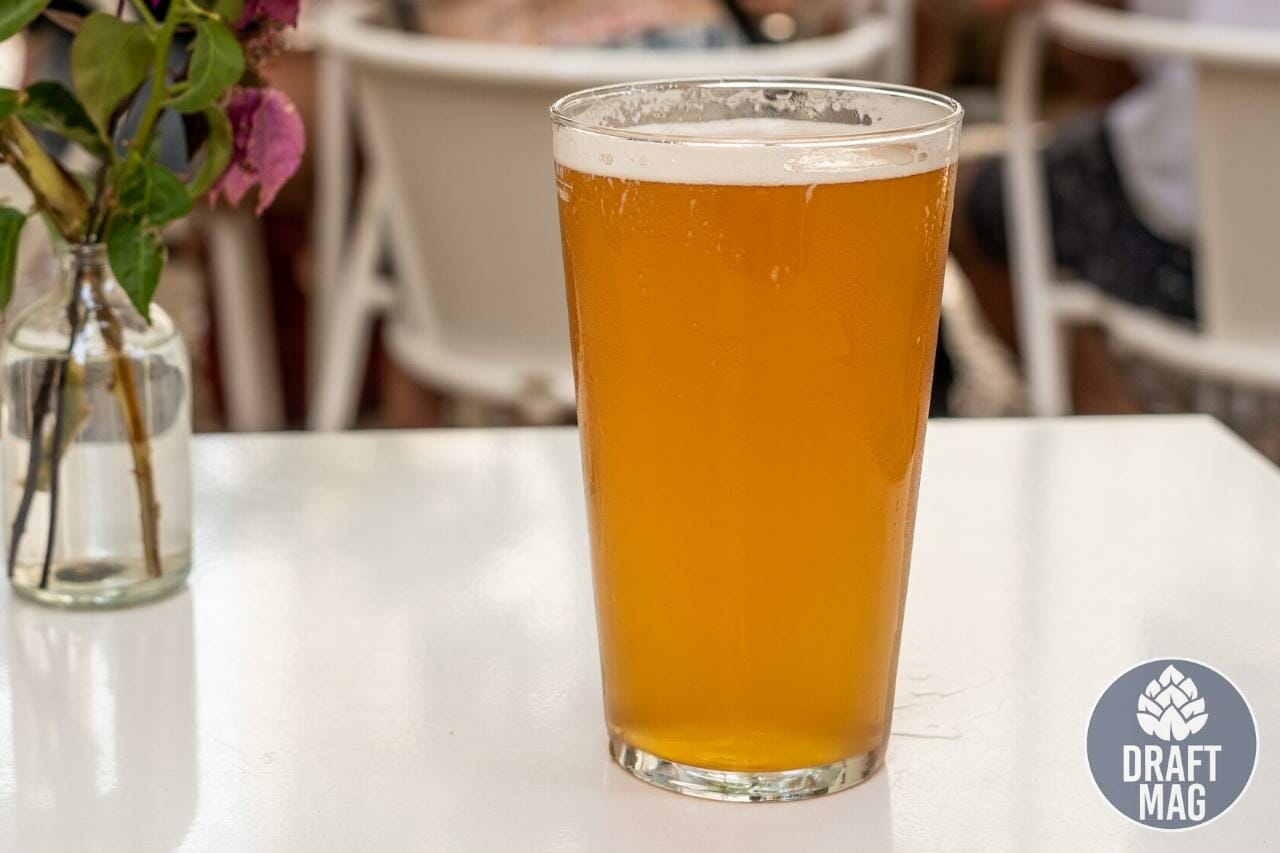 Our guide has covered all you need to know about making a delicious session ale. The brewing process is straightforward, and as long as you follow the proper steps, you can end up with a delicious beer in a short time.
A session IPA is a version of an IPA with high hoppiness and low ABV.
You can make West-Coast and New England style session ales.
Focus on making your session ale very hoppy to enhance the flavor.
It's best to use a keg when packaging and conditioning your session ale.
Avoid over-sparging, overpitching and over carbonating your beer when making it.
Session IPA has become an easy brew to make for homebrewers. Even if you're new to brewing, you can try it out, and after a few experiments, you can make a delicious beer.