Red IPA Recipe: How to Make this Popular American Hybrid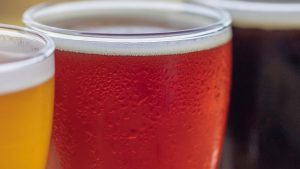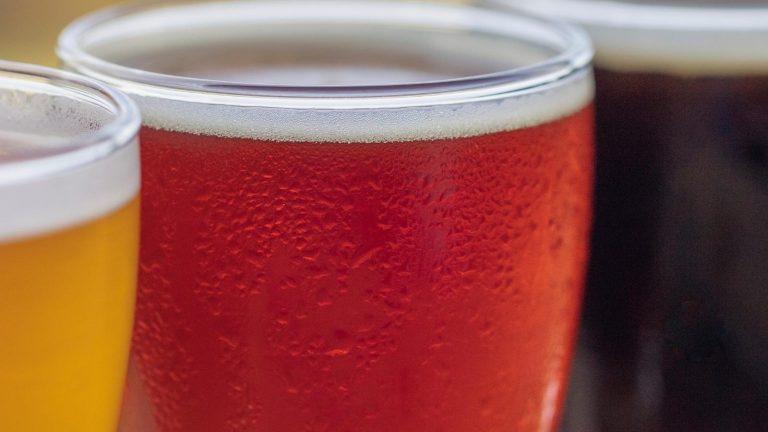 In this red IPA recipe, you'll find out how to take your homebrewing to the next level! While this is a new sub-style of American IPA, it is already super popular and pretty easy to make, attracting the attention of enthusiasts. It is often called a combination of American IPA and American amber, but it features a unique style profile.
If you've never tried out the red beer before, our recipe guide allows you to do so, so keep reading to find out how to make it yourself at home.
How to Make Red IPA
If you want to use the red IPA all grain method, follow the steps below. You can also swap out the grains for extracts if you're an extract home brewer.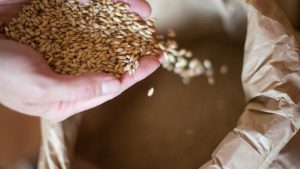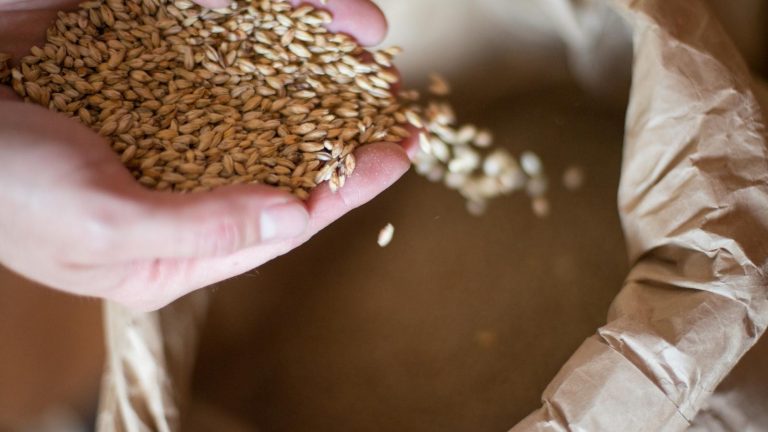 This recipe shows a straightforward way to make red IPA, including the grain bill, the list of grains needed, and the hops schedule. The hops schedule lists out the different hops you should buy and when to put them in your wort.
– Grain Bill
0.25 pounds of Carafa Special I
0.5 pounds of Crystal 40
0.5 pounds of Crystal 120
One pound of Munich malt
8.5 pounds of Maris Otter
– Hops Schedule
One oz of Simcoe at 45 minutes
One oz of Simcoe at 20 minutes
One oz of Simcoe at five minutes
One oz of Centennial at five minutes
(Dry hopping is optional)
– Yeast
Use German Ale yeast for this recipe, as it offers a berry ester and clean fermentation.
– Directions To Make Red IPA
Boil water at 149 degrees Fahrenheit and create a bready base with the Maris Otter and Munich malts.
Add the Crystal 40 and Crystal 120 malts for toffee and toast profiles, then the Carafa Special I that will give a cocoa background. The Carafa Special I will also give you a roast and rich character. By now, you should have deep red wort.
Lauter the wort and then sparge hot water on top of your wort and let it boil for 60 minutes.
Follow the hops schedule once it's 15 minutes into the boil. You can also add Cascade hops if you like them, but if you're not knowledgeable about homebrewing, it's best to follow the recipe strictly.
Leave the wort to cool, and then add the yeast.
Ferment at 65 degrees Fahrenheit for five to six days. Then, raise it to 68 degrees.
Dry hop the brew, if you please. If not, carbonate to 2.5 volumes of CO2. Then you can package, store, and drink the beer.
This recipe should give you an alcoholic content of about 6 percent, while the IBU is set at 70 as long as you use all the items on the malt bill.
Double Red IPA
If you want to brew red IPA with even more alcoholic content, you can make a double red IPA instead. This beer style will look even redder, with an alcohol content as high as 8.6 percent and IBUs of 80. It is more bitter and alcoholic than the standard red IPA and is an excellent choice for beer lovers who prefer more robust recipes.
– Grain Bill
2.205 pounds of 2-row Pale Malt
0.9 pounds of Vienna Malt
0.3 pounds of Carared
0.2 pounds of Caramel/Crystal Malt
0.1 pounds of Special B
– Hops Schedule
0.158 oz of Chinook at 90 minutes
0.126 oz of Chinook at 10 minutes
0.126 oz of Citra at 10 minutes.
0.126 oz of Mosaic at 10 minutes.
0.126 oz of Simcoe at 10 minutes.
0.126 oz of Citra at one minute.
0.126 oz Mosaic at one minute.
0.126 oz Simcoe at one minute.
0.126 oz Chinook at one minute.
0.126 oz Chinook at zero minutes.
0.126 oz Citra at 0 minutes.
0.126 oz Mosaic at 0 minutes.
0.126 oz of Simcoe at zero minutes.
0.218 oz of Chinook at dry hop after four days.
0.218 oz of Citra at dry hop after four days.
0.218 oz of Simcoe at dry hop after four days.
– Yeast and Sugar
The recipe also requires 0.2 pounds of table sugar and S-05 dry yeast.
– Directions To Make Double Red IPA
Boil water until it reaches 149 degrees Fahrenheit.
Mash the different grains, lauter and sparge. Add the sugar and leave it to boil for 90 minutes.
Follow the hops schedule, first at the beginning of 90 minutes, then 80 minutes after, then when one minute is remaining. When you turn off the kettle, add the hops again at zero minutes.
Leave the wort to cool and add the yeast to ferment for six days at 65 degrees Fahrenheit. On day four, dry hop the beer according to the schedule.
Raise the temperature to 68 degrees Fahrenheit after six days and leave it to ferment for a little while again.
Keg the beer rather than using bottles. You can then enjoy drinking your double red IPA at above room temperature.
Finally, it should be kept away from light and at cellar temperatures.
What Is Red IPA?
Red IPA is a hoppy, strong, and bitter brew with a reddish-amber or reddish-copper color. It is called Red Indian Pale Ale or India Red Ale and is considered to be similar to American IPA.
This brew is pretty new on the beer scene but has already found its way to many shelves and stores for beer enthusiasts to enjoy. It is also commonly found in craft brewing and appeals to a wide range of drinkers.
Although it is popularly found in stores, you can also make red IPA beer by yourself, whether you're familiar with homebrewing or not.
Red IPA vs. Other Ales
While Red IPA and American IPA are considered similar, and an average drinker might not even realize the difference, the former is a sub-style of the latter. A red IPA has more flavor and malt, giving you caramel and dark-fruit taste, so it is sweeter than American IPA. Even with this, they share the same lean body and dry finish.
It is also compared to American Strong Ale, but red IPA has less body and a weaker malt profile. Despite this, it still has the basic IPA features and less barley.
Another similar beer style is American Amber Ale, but the red IPA sets itself apart with its hoppier and more robust flavor. Red IPA features late hops, a dry finish, and a medium-light body.
So, even if you find other ales similar to red IPA, it still manages to stand out with its style profile and hops character.
Style Profile of the Perfect Red IPA
The style profile of any beer consists of the look, scent, mouthfeel, and taste, which we will explore below. Regardless of the brewing method you use, whether you use a red IPA extract recipe or all-grain, your aim should be to get the profile below.
– Appearance
Just as the name implies, your red IPA should look red. The color range is between reddish amber and reddish copper, although some appear dark ruby. Some red IPAs are also hazy, but this shouldn't affect the color. Aside from aiming for good heads retention, the head color should be between an off-white and a cream.
– Scent
You can expect fruity aromas from the hops when following a good recipe. The red IPA has intense aromas with floral, citrus, tropical fruit, stone, pine, berry, raisin, melon, and/or spice hints. If you dry hop, you get even more intense and fresher aromas.
Depending on the yeast you use, you can expect fruity hints after fermentation, although it doesn't mean you have failed if you don't smell this. The malt aroma should only be medium, with a mix of toast, dark fruit, sweet caramel, and/or toffee, and it should go well with the hops.
– Mouthfeel
The red IPA should have a smooth mouthfeel whenever you drink it, along with medium to high carbonation. The body should also be light to medium, with no harsh hop astringency. It's also acceptable if you have spiciness and a warm feel, provided it does not change the taste.
– Taste
The taste profile of the red IPA depends on the malts, hops, and yeast. The malt flavors are usually clean and a bit sweet, especially on the front of your palate. You can expect a low to medium malt flavor.
Since this is an Indian Pale Ale, you can expect a medium to high bitterness and hops flavor. The malt flavor has to be less to avoid overshadowing the hops, and you can expect it to have a faint floral taste along with pine, melon, citrus, tropical fruit, raisins, or berries.
The yeast can also contribute to the fruity flavor of red IPA, although it's usually better to have a clean profile.
After drinking, you can expect a dry finish and residual sweetness. Then, there is a faint bitter aftertaste.
Food Pairings of Red IPA
Red IPA goes well with a wide range of foods, especially those that also go with American IPA, so you are not limited. You can pair it with light foods like tomato soup, spicy shrimp salad, French onion soup, and pasta salads.
If you like spicy foods, it goes perfectly with Asian, Indian and Mexican foods. But, if you're just at home looking to have a more relaxed meal with a lot of red IPA at hand, then you can order margarita pizza, smoked spicy sausage pizzas, or hamburgers.
Red IPA also goes well with hearty meats, including grilled foods and barbecued pork ribs. As for cheese, you should pair your IPA with aged cheddar, blue and smoked gouda, Parmigiano-Reggiano, or aged Chevre.
For drinkers with a sweet tooth, red IPA pairs well with different desserts like cheesecake, spice cake, anything with maple syrup, and oatmeal-raisin cookies.
Remember that while you can store your IPA for up to a year, it's better to drink it sooner than later to enjoy the hop profile.
Last Thoughts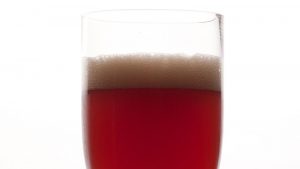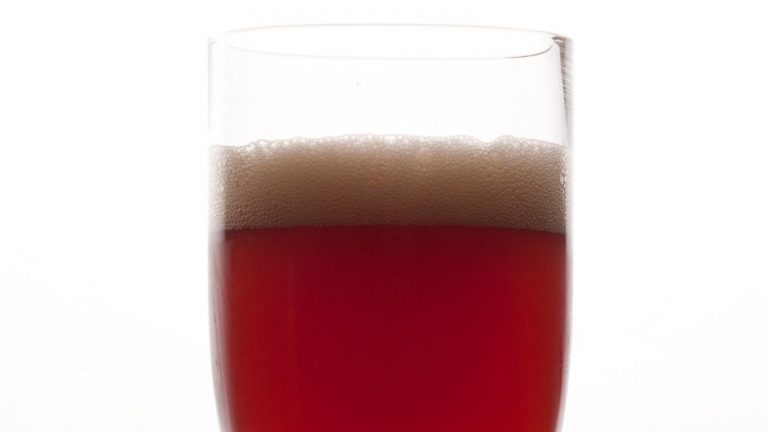 Red Indian Pale Ale is a good choice for anyone who wants a delicious new type of beer. Plus, it's easy to make too.
If you want to make it yourself and you've read our article already, keep those main points as the gist of information to remember: 
Red IPA is a hoppy, strong, and bitter brew with a reddish-amber or reddish-copper color, similar to American IPA
It features fruity, floral, berry, spicy, pine and resin scents and tastes, but with many hops
You can make the standard version or increase the alcohol content with a double red IPA
It goes well with many spicy and light foods, as well as desserts, cheeses, and meats
It is best served at 42 to 46 degrees Fahrenheit in an IPA glass
Gather your homebrewing tools and ingredients, and find out why red IPA is so popular by making it yourself using our recipe!