Hazy IPA Recipe: The Easiest Homebrew Recipe You'll Ever Know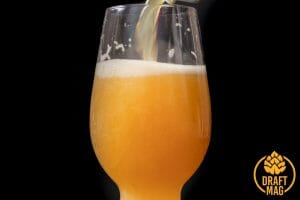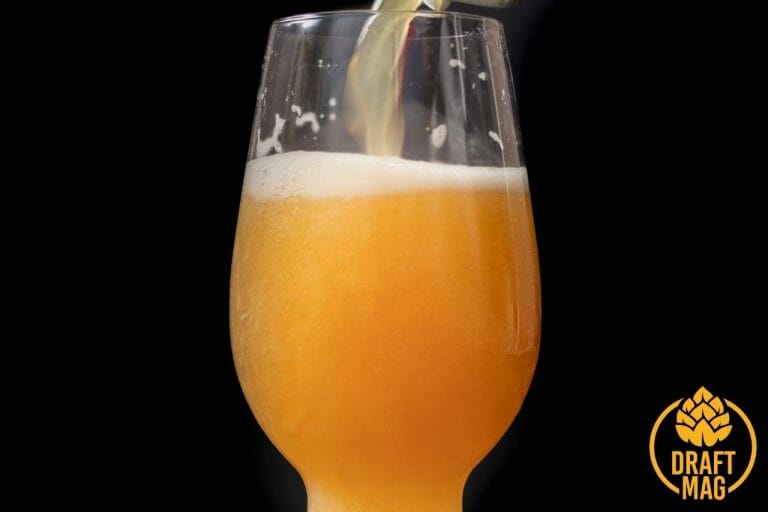 This hazy IPA Recipe is the one you have been looking for this summer. If you are a homebrewer who has been wanting to try this lovely summer-style beer, search no further.
This guide has all the information about hazy IPAs and some excellent tips and tricks from beer experts on how to make this type perfectly.
Hazy IPA Homebrew Recipe: A Brew Absolutely Worth Trying
This is one of the easiest Hazy IPA homebrew recipes you will try. Not very high on its alcohol percent, this brew is best for any time of the day.
Below, we go through the Hazy IPA ingredients and the methods of brewing one:
– Hazy IPA Grain
9 pounds Pilsner Liquid Malt Extract
1.5 pounds Oat Milk
1 pound Pale Malt
8 ounces Golden naked Oats
– Hops for Hazy IPA: wet and dry
0.50 ounce Warrior at 30 minutes
2 ounces each Citra and Mosaic at a whirlpool at 170 F for 20 minutes.
2 ounces each Citra and Mosaic on day three of fermentation for seven days – dry hop
– Hazy IPA Yeast
Wyeast 1318 London III, Imperial A38 Juice, White Labs WLPP066 London Flag
– Directions
Steep the grains at 150-164 F for about 20 minutes in 5 quarts of water.
Rinse the grains with an additional 5 quarts of water boiled at 170 F.
Then, add 4 quarts of water to the kettle and bring the mash to boil. In case of a full boil, add 12 quarts of water.
Remove the kettle from the heat, and add one-third malt extract in the wort.
Boil the kettle and add the warrior hops as the first step of the hopping process. After 20 minutes, remove the kettle from heat and add the remaining extract.
Hop the kettle back on the stove and boil for a final 10 minutes.
Cool the wort to 170 F and stir vigorously into a whirlpool.
Add the Citra and Mosaic hops and step the hops for about 20 minutes.
Chill the wort to 66 F.
Aerate the wort to make place for the yeast. Pitch the yeast and ferment the wort at 66 F for three days.
Add the dry hops and continue the fermentation process for another seven days.
Once the fermentation is over, add priming sugar and let the beer finish carbonating.
Now the beer is ready to be packed and consumed. Consume the beer within a month of packaging.
How To Make a Hazy IPA: Expert Tips and Recommendations
These are some of the best recommendations from expert brewers on options of grains, hops, and yeast varieties.
Use these tips to brew hazy IPA:
– Use High Protein Grains
Several brewers suggest they use high proportions of flaked wheat. These high protein adjuncts create a cloudy appearance.
These ingredients are usually used to create a silky and creamy mouthfeel and cover up some of the hop bitterness. Hazy IPAs are unfiltered, so plenty of particulate matter remains, therefore making it hazy
– High-Ester Yeast Strains
To bring in plenty of fruity, peach-ish aromas and flavors of the Hazy IPAs, brewers opt for high-ester yeast strains. An excellent option is Wyeast London Ale III. This yeast strain brings out plenty of fruit notes with a natural yeast character. This yeast is very flocculent.
– Dry-Hop Additions
Getting the right quality of hops is extremely important to make an excellent Hazy IPA. At dry-hopping ratios, you can't hide bad hops. It is important to know when exactly to add the dry-hops. Brewers suggest waiting for primary fermentation to subside before adding dry hops.
Technically, one to three days after pitching yeast is a good time. Dry hopping during active fermentation takes advantage of a process called biotransformation. This helps to draw out strong fruity and juicy aromas. After this step, you can also dry-hop in the keg a few days before bottling.
Some examples of hops that you can use are:
Simcoe, El Dorado, or Michigan Cooper for Aroma Hops
Apollo, Magnum, Warrior, and Summit as Bittering Hops
Columbus and Citra as dual-purpose hops
Characteristics of a Hazy IPA: As Stated by the BJCP
| | |
| --- | --- |
| Batch Size | 5.5 Gallons |
| Original Gravity | 1.057 |
| Final Gravity | 1.012 |
| ABV | 6 percent |
| IBU | 77 |
By BJCP guidelines, hazy IPA is a "Specialty IPA." The style guide says Specialty IPAs are a "balance and overall impression of an IPA (typically, an American IPA) but with some minor weak"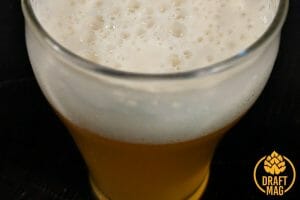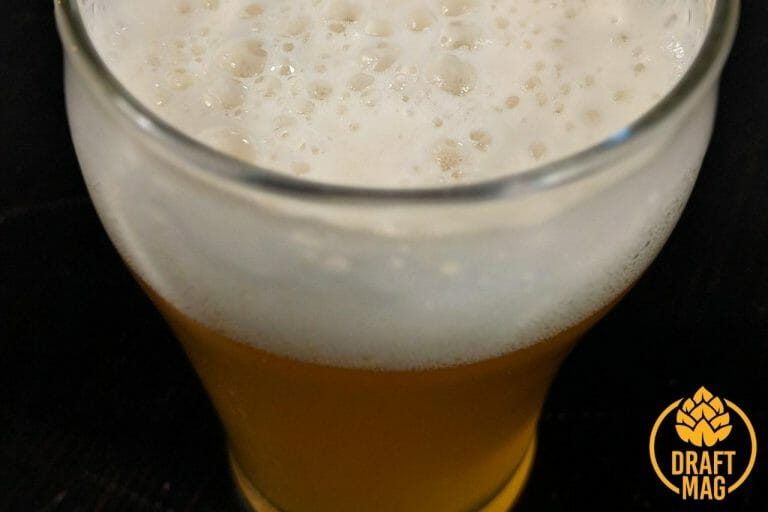 The West Coast IPA showcases citrusy and pine flavors and aromas and has a more fruity character. Hops are front-loaded in the kettle boil, thereby extracting more bittering qualities. The malt body balances the hops, and the drink remains crisp.
On the other hand, New England IPA is big on cold side hops, which are added during fermentation to get more bitterness and aroma. Their tastes are more juicy, tropical, with a silky, full mouthfeel.
Dry hopping is what sets the Hazy IPA apart. Oats and wheat (malted and unmalted) also make a big bit of the Hazy IPA recipe. The fermenters are chilled at higher temperatures to avoid the hazy to fail and vanish.
Hazy IPAs are usually hoppy. The bitterness index is usually above 50 IBUs. These beers have a good balance of malt character and hops. Talking about the alcohol content in Hazy IPAs, it totally depends on the recipe used in brewing. These beers are jam-packed with flavor and are usually high on alcohol content, mostly above 5 percent.
What Is a Hazy IPA: Everything You Need To Know About This Beer
A hazy IPA is a beer that has a cloudy appearance. This beer is like a light-bodied pilsner or a pale ale. You can't see through the beer, like some other styles.
The beer looks hazy and not clear. The foggy appearance of the beer denotes its fullness. This beer requires careful planning of hops and malts combinations along with minimum filtering before packaging.
This beer is usually juicy in nature, and the perceived bitterness is almost clouded by the fruity flavors that go into making this beer. The initial feel of a pour is that of freshly squeezed orange juice. This is an excellent morning beverage as they are fruity and super easy to drink.
History of the Hazy IPA: Over a Decade Old Drink
Hazy IPAs are relatively new in the beer guide. They came into existence over a decade ago but only got famous a couple of years ago.
The first Hazy IPA is the Alchemist's "Heady Trooper," which they started selling in 2003. John Kimmich learned all about craft beer, giving "Heady Trooper" its complex character.
Types of Hazy IPA Beers: 10 Best Hazy and Juicy IPAs You Can Try
Bell's Official Hazy IPA – This 6.4 percent Hazy IPA is dry-hopped with Mosaic, Citra, Azacca, Amarillo, El Dorado
Sierra Nevada Hazy Little Thing IPA – 6.7 percent New England IPA. The beer is brewed with Two-Row Pale, Munich, Oats, and Wheat hopped with Citra, Magnum, Simcoe, Comet, El Dorado, and Mosaic
Almanac LOVE Hazy IPA – At 6.1 Percent, this beer uses Pilsner malt, rolled oats and is dry-hopped with Mosaic, Citra, and Sabro
Lagunitas Hazy Memory Hazy IPA – At 7.7 percent, this beer is extremely strong. It has plenty of oats in the brewing with Hallertauer Blanc, Loral 29l, Galaxy, and Citra hops.
Two Roads Two Juicy Hazy Double IPA – At 8.2 percent ABV, this beer is brewed using Hallertau Blanc, Citra, and Mandarina Bavaria hops.
Rogue Batsquatch Hazy IPA – At 6.7 percent,  this beer uses Two-Row Malt, Flaked Wheat, Malted Wheat, and Oats and is fermented with Imperial Juice Yeast. It is also hopped with Belma, El Dorado, and Mosaic hops.
Virginia Beer Co. Friends of Dorothy – This beer has 7.3 percent ABV. It is exceptionally fruity and has the aromas of dried mango, canned peach, and pineapple.
Ommegang Neon Rainbows – At 6.7 percent, this beer uses Mosaic, Simcoe, and Citra hops in primary and dry hopping stages
Solace Brewing Lucy Juicy Double IPA – At a whopping 8.5 percent, this beer is crushingly strong. The taste is sweet and juicy, has citrus, nectar, peach, and mango aromas.
New Holland Tangerine Space Machine – At 6.8 percent, this beer is like Fanta turned into a beer. It has an insane tangerine aroma and a cream-like mouthfeel like orange creamsicles.
FAQ
How does Hazy IPA stay hazy?
Hazy IPA stays hazy due to suspended particles from yeast and hops, which create a turbid appearance.
What is the secret ingredient of a hazy IPA?
The secret ingredient of a hazy IPA is a combination of specialized yeast strains and dry-hopping techniques.
Are there creamy hazy IPAs?
Yes, some hazy IPAs can have a creamy mouthfeel due to the use of oats or lactose in the brewing process.
Conclusion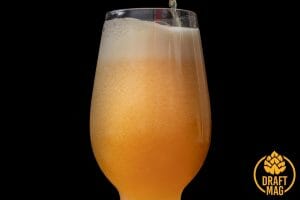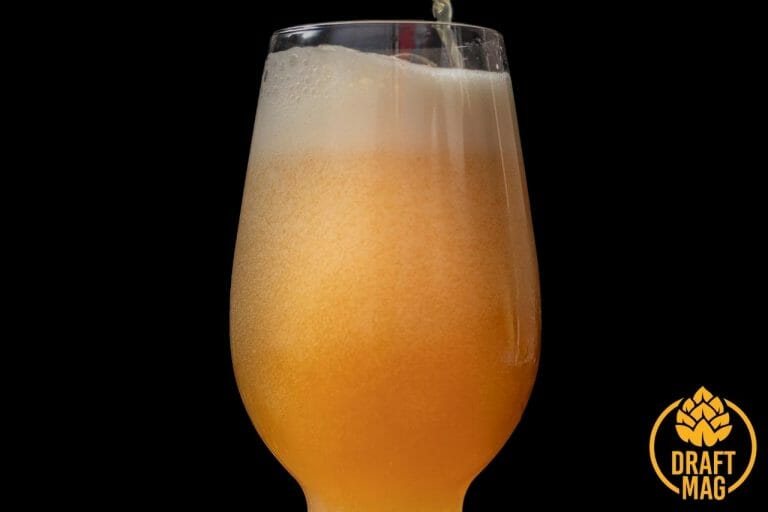 You may not enjoy IPAs generally, but Hazy IPAs are easily everyone's favorite. Here are what we have learned so far:
Hazy IPA all grain is a specialty IPA which juicy, citrusy, and generally more hoppy IPA
It is best to use high protein grains to brew a Hazy IPA – oats and flaked wheat.
As suggested by beer experts, high-ester yeast strains should be used to produce fruity and peachy flavors.
Dry Hopping is highly suggested. Hopping at multiple levels is also a great idea to bring out complex flavors in the beer.
There are almost endless flavors available in this IPA category, from delicious fruity notes to enchanting hop aromas. We hope you find what works for your taste.