Pumpkin Beer Recipe: A Detailed Guide To Brewing the Best Seasonal Ale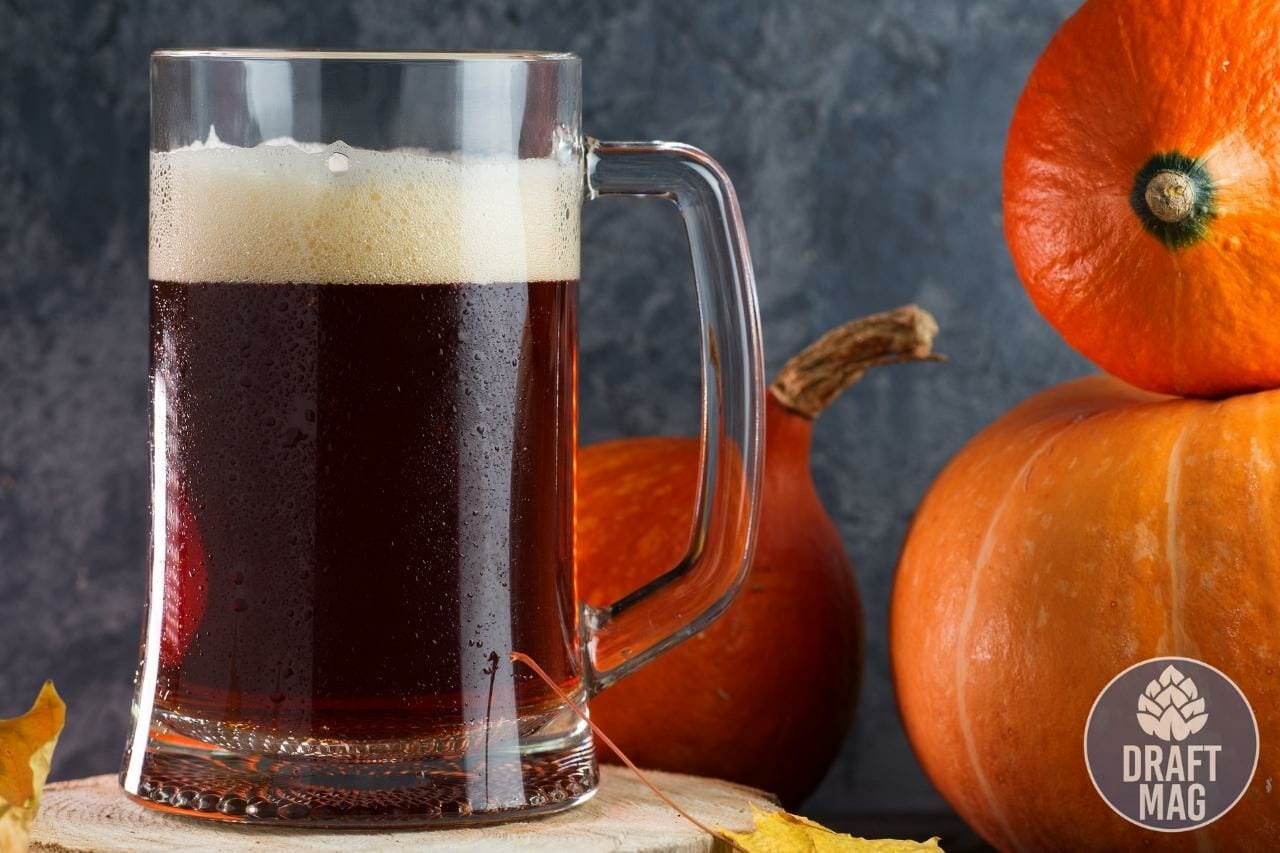 A good Pumpkin Beer recipe isn't very hard to find. If you have been pondering about brewing an all grain pumpkin beer, we got you covered.
This article is where you'll learn all the essential information about pumpkin ale to pumpkin stout, tips on how to brew this beer, and a simple, easy-to-try pumpkin spice beer recipe.
How To Make Pumpkin Beer: Pumpkin Spice Beer Recipe
This is an excellent homebrew pumpkin ale.
The goal of this Pumpkin Ale recipe is to attain the following:
| | |
| --- | --- |
| Batch Size | Six gallons |
| OG | 1.063 |
| FG | 1.018 |
| IBU | 19 |
| ABV | 5.9 percent |
– Ingredients
Grain Bill
7 pounds Marris Otter
3 pounds Light Munich
2 pounds Aromatic Malt
14 ounces Caramunich Malt
Adjuncts, Hops, and Spices
8 ounces dark Brown Sugar at 90 minutes
5 pounds Pumpkin squash at 90 minutes
0.55 ounce Northern Brewer Hops at 60 minutes
5 teaspoons Ground Saigon Cinnamon at five minutes
1 teaspoon Fresh Ground Ginger at five minutes
1 teaspoon Fresh Ground Nutmeg at five minutes
3 teaspoons Vanilla Extract at secondary
Yeast
White Labs WLP002 English Ale Yeast – 1.5-liter starter
– Preparing The Pumpkin
Prepare the pumpkin a few days in advance.
Cut it open, remove the seeds, cut it into 6-inch pieces.
Cover some cookie sheets with aluminum foil, place the pumpkin pieces, sprinkle with some brown sugar, and roast in the oven at 190 C. This will take two-three hours.
Remove the pumpkin skin and scrape the soft flesh, place it in cubes and store it in the fridge.
On the brewing day, let the pumpkin come to room temperature and put it in the kettle at the boil.
– Method
Mash at 155 F for 60 minutes.
Boil for 90 minutes.
Follow the schedule for adding the hops, spices, and adjuncts.
If required or desired, add some more spices.
Let the wort cool, add the yeast, set the wort aside to ferment for about two weeks—carbonate as desired.
And keg or bottle it later.
Tips for Brewing: Some Expert Recommendations
Like other beers, pumpkin beer-making methods vary across the world. Adding the flavor of the pumpkin is not limited to the pumpkin itself.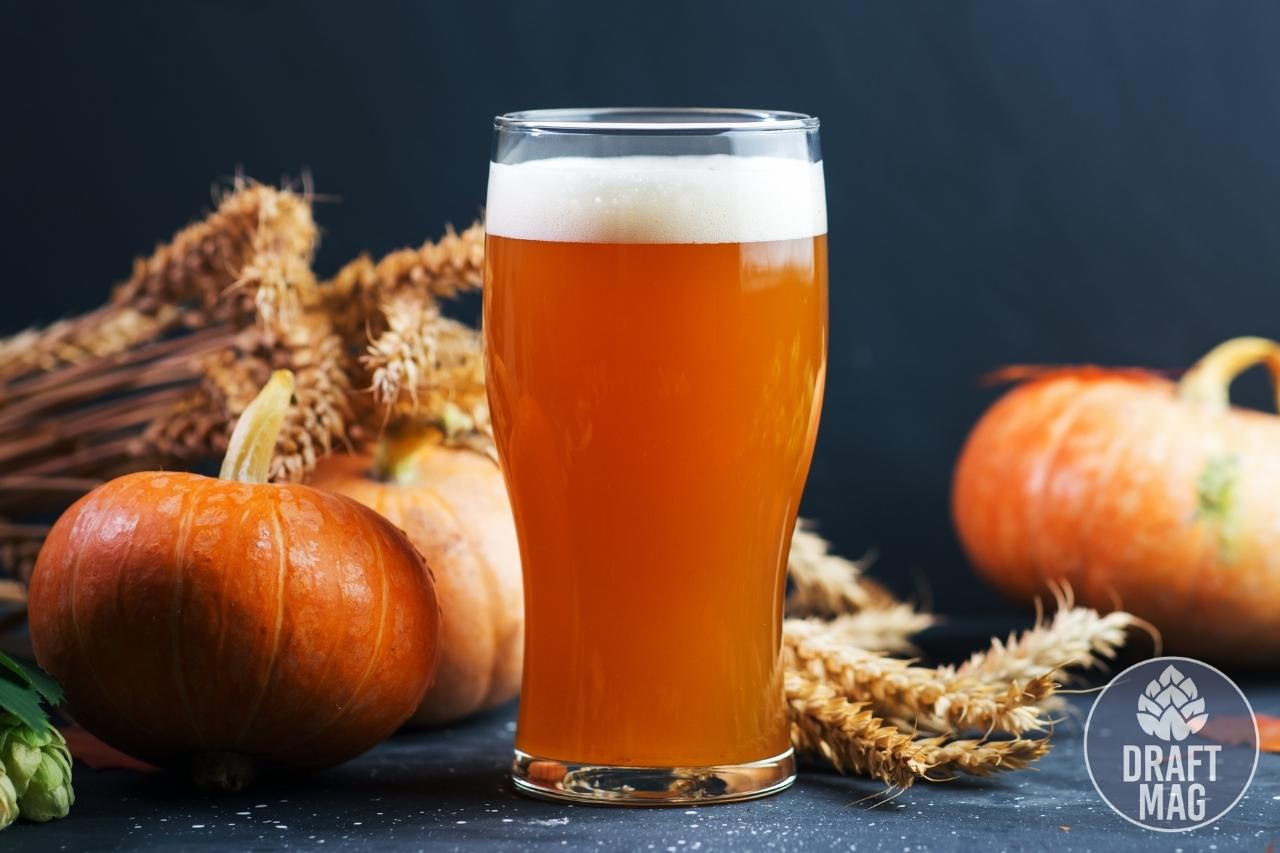 It can take many forms like – pumpkin puree, pumpkin syrup, pressed like apples and used as just a juice, cubed and macerated, raw, baked, and striped of seeds.
The pumpkin can either be added to the mash, the kettle, or during fermentation as a dry-hopping technique.
The base grains can be a variety of grains pitched together or a single base grain with one or two specialty malts. Hops can be English or American, depending on the ultimate flavor profile.
– Brewing Considerations
If you are opting for a Pumpkin Ale homebrew, check some of these tips before starting out:
Ingredient kits are a great way to start brewing new beers if you are a beginner in the world of homebrewing. For a base style, you can use kits like – True Brew Oktoberfest, MoreBeer Amber Light, or True Brew Porter.
Choose the hop quantities. This is the only rule of thumb for brewing the perfect pumpkin beer. Choose a low hopped recipe. Too much hop bitterness will eventually clash with the spices.
This usually depends on what is available for the season. Pick smaller pie pumpkins instead of the giant craving ones. Those are usually hollow. A shorter route would be to use canned pumpkins. But pick one with zero sugars are preservatives. Avoid pie fillings. They contain added sugars.
How Many Pumpkins Should You Add
A couple of factors will decide this. You can use plenty of fresh pumpkins, as these are less concentrated. If your base recipe is a low hopped pale ale, you will need less pumpkin.
If you are brewing a porter, maybe a higher quantity of pumpkin will be required. The best place to start is three-fourths of a pound of canned pumpkin or one pound of fresh pumpkin for every gallon.
Pumpkin beer is all about the spices. That's why it's called a pumpkin spice beer. Pumpkin often remains silent; that's why spices need to be added to bring out some flavors.
The spices used are cloves, nutmeg, cinnamon, allspice, vanilla, and ginger. You are free to explore.
The best time to add your spices is during the boil, five minutes in the end. In what proportions depends totally on the brewer. Be safe and small when it comes to spices. These are the dominant ingredients in a pumpkin beer. Start small; you can add some more later.
For an all-grain brewing, add pumpkin to the mash at about 145 F. Also, sparge with water at 175 F. Pumpkin is often added to the boil. You can also add a pumpkin to the fermenter or allow the beer to sit on the pumpkin post-fermentation.
Pumpkins are mostly water, which means you may need to raise your malt bill. Some other adjuncts like molasses or honey can be used for authenticity. You can also add some nuts if you desire added flavors and aroma.
Characteristics: Its Versatility and Variety
| | |
| --- | --- |
| Color Range | 5 50 SRM |
| IBU | 5 – 70 |
| ABV | 2.5 – 12 percent |
| Original Gravity | 1.030 – 1.110 |
| Final Gravity | 1.006 – 1.030 |
| Serving Temperature | 50 – 55 F |
| Aroma | Pumpkin, squash, added spices, Low hop aroma, medium malty character |
| Flavor | Malty sweetness, Pumpkin squash, pumpkin spice, |
| Appearance | Ranges from pale to black |
| Mouthfeel | Depends on the base beer style before adding the pumpkin |
| Food Pairings | Creamy spinach salads, roasted lemon pepper chicken, meatloaf |
History: How It Became One of the Most Loved Beers
With the commencement of the fall season every year, shelves across American supermarkets get flooded with pumpkin-spiced beers. But pumpkin beer didn't hit off in the right way. It has gradually gone uphill over the last three decades.
Brewing Pumpkin beer first started in North America, somewhere between 7000 and 5500 BC. Native Americans introduced pumpkins to early settlers. Winters at the time were hard, and some people even lost their lives to brick cold winters. Settlers found fermentable sugars in the meat of pumpkins, hence making use of them in brewing beers.
Around 1985, Buffalo Bill's Brewery decided to brew the original pumpkin ale. This started a surge in the pumpkin beer category. Today, pumpkin ales are a much loved and enjoyed style of beer.
– Types of Pumpkin Beer: Seven Varieties You Should Know About
Pumpkin Ale: These beers are brewed with top-fermenting ale yeast
Pumpkin Stout: These are thick and creamy and use vanilla, coffee, and chocolate-flavored adjuncts
Pumpkin IPA: These are the hoppiest of pumpkin beers and top out at 70 IBUs.
Imperial Pumpkin Ale: These are strong beers with an ABV of 7 – 12 percent.
Barrel-Aged Pumpkin Beer: These beers are finished in oak barrels.
Pumpkin Lager: These beers need bottom-fermenting yeast similar to Oktoberfest beers.
Pumpkin Shandy: This is a pumpkin fruit beer. These beers have a wheat base blended with pumpkin puree and extra soda for carbonation.
– Examples of Pumpkin Beers: Five Best Brands To Try
Wolaver's Pumpkin Ale from Otter Creek Brewing Company (Middlebury, VT)
The Great Pumpkin from Elysian Brewing Company (Seattle, WA)
Imperial Pumpkin Smash from Crown Valley Brewing & Distilling (Ste. Genevieve, MO)
Spiced Harvest Ale from Fordham & Dominion Brewing Co. (Dover, DE)
Lakefront Brewery Pumpkin Lager
FAQ
How long does it take to ferment Pumpkin beer?
Fermentation time for Pumpkin beer varies, but typically takes 1-2 weeks.
Is Pumpkin spice added to Pumpkin beer?
Pumpkin spice is commonly added to Pumpkin beer for flavor.
Is there a substitute for Pumpkin in Pumpkin beer?
Yes, some Pumpkin beer recipes use squash or sweet potatoes as a substitute for Pumpkin.
Conclusion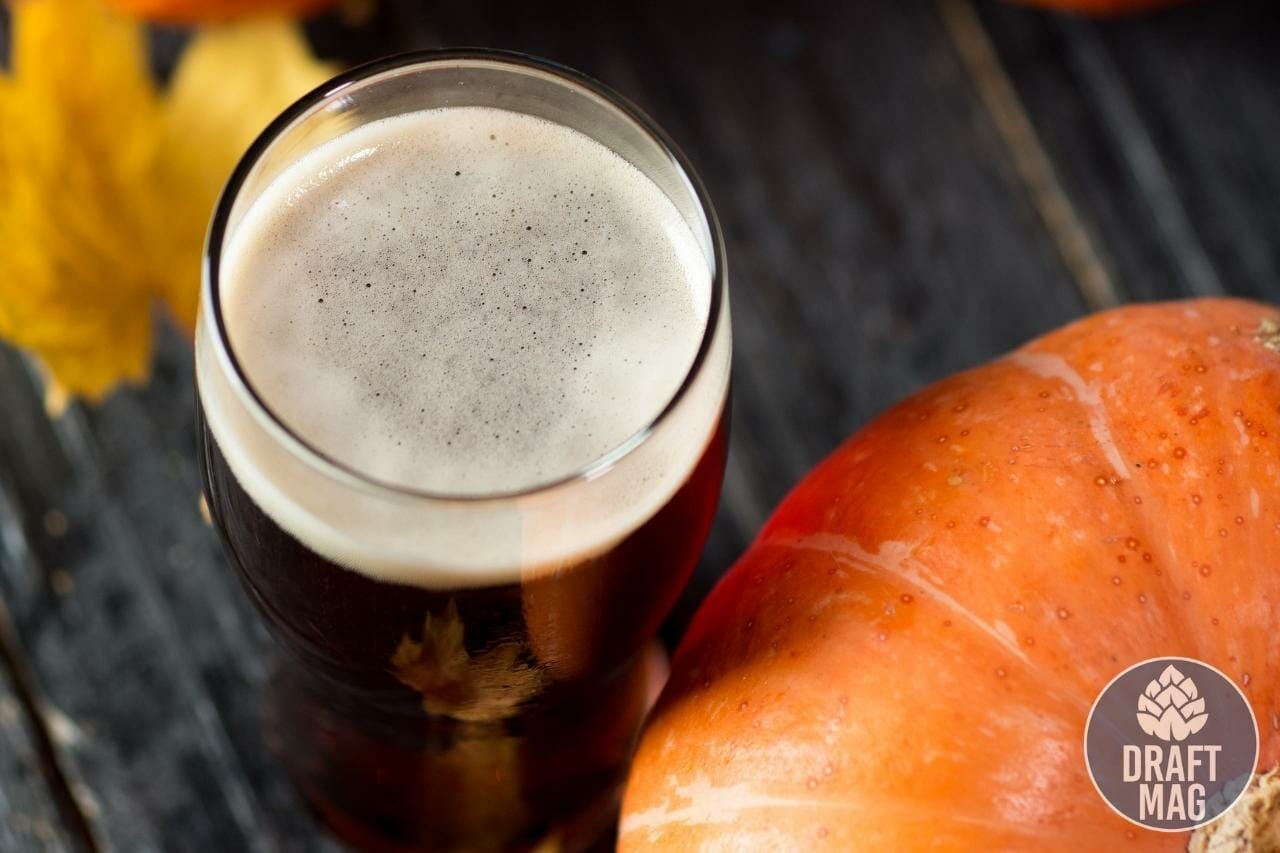 With Pumpkin beers, some experimentation is needed to find the style that fits you best.
Here is what you need to know about this variety:
Pumpkin beers are seasonal beers. They are usually available only during the fall months.
You can use both English and American base malts. The same goes for the hops, although you need to keep the hops low. They both would work just fine.
Three-fourth pound of canned pumpkins per gallon is a good place to start.
Spices dominate this style of beer. Go slow and small then see if you need to pitch more later.
You may need to increase your malt bill if you are planning to add fresh pumpkins in large quantities, as they are mostly water.
Homebrewing is all about trial and error. Give different recipes a shot and discover your style.