West Coast IPA Recipe: This Is the Beer World's Latest Craze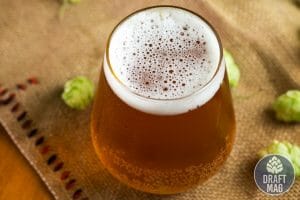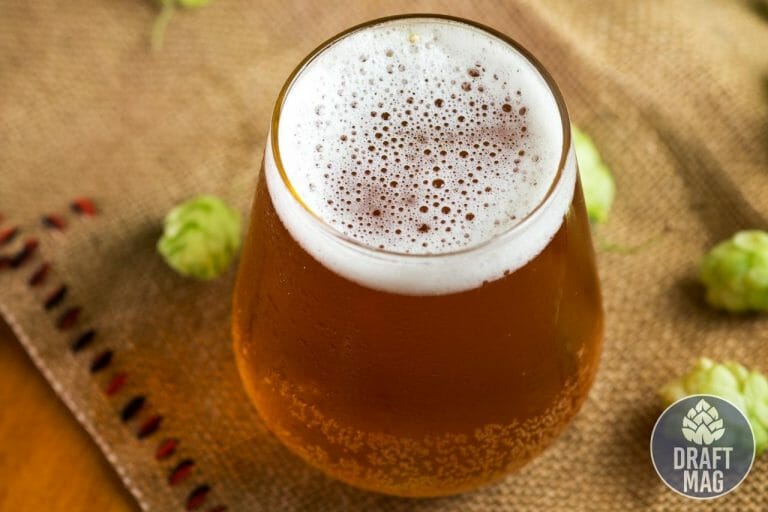 This is one of the most detailed West Coast IPA recipe you have ever seen. West Coast IPAs became dramatically popular around the earlier 2010s. These beers emit bold, citrusy aromas with high bitterness characters.
This guide will tell you everything you need to know about the West Coast IPA.
West Coast IPA Recipe: The Easiest Recipe You'll Find
This recipe is one out there, with an excellent detailed profile and the best West Coast IPA ingredients:
– West Coast IPA Malt
5.6 kilograms U.S Pale Two-Row Malt
0.57 kilogram Baird 30-37 Lovibond Carastan Malt
0.57 kilogram Briess Dextrin Malt
– West Coast IPA Hops
14 grams Simcoe Pellet 90 minutes
7 grams Columbus pallet 90 minutes
7 grams Simcoe Pellets 60 minutes
7 grams Columbus Pellets 60 minutes
7 grams Simcoe Pellets 30 minutes
7 grams Columbus Pellets 30 minutes
21 grams Simcoe Pellets 15 minutes
21 grams Columbus Pellets 15 minutes
14 grams Simcoe Pellets 0 minutes
14 grams Columbus Pellets 0 minutes
28 grams Cascade Pellets 0 minutes
14 grams Simcoe Pellets dry hopping
14 grams Amarillo Pellets dry hopping
14 grams Centennial Pellets dry hopping
– West Coast IPA Yeast
White Labs California ale yeast WLP001
– Directions
The water profile should be similar to Burton-upon-Trent, with half the mineral content to brew this West Coast IPA.
Mash the grains at 152 F for 60 minutes.
Mash out at 165 F for 10 minutes.
Steep flameout hops for 10 minutes before chilling.
Pitch yeast to cooled wort at 68 F. Allow the temperature to rise to 70 F.
When the fermentation is complete, dry hop in the above schedule and leave it in the primary fermenter for seven days.
Drink it fresh.
How To Make West Coast IPA: A Word From the Experts
These tips and recommendations from expert brewers will help you pick the proper set and combination of grains, hops, and yeasts:
– Choosing the Best Grain Bill
Most homebrewers and craft brewers opt for American Two-Row malts, which isn't a bad option. American Two-Row usually goes as a base malt for every style of beer. It is cost-effective and of high quality. But there are endless options, and it is best to expand the choices.
Golden Promise, Pale Ale Malt, and American Pilsner are some other options of the grain bill. Golden Promise is clean and crisp but may lend a little more malt character than needed. On the other hand, American Pilsner is lighter, giving the beer a lighter overall color. It maintains a nice crisp malt profile.
If you want a clear IPA, this is the malt to use.
– Choosing the Right Specialty Grains
These will lend a good head formation and foam retention with slight residual sweetness and caramel, toffee flavor. The best way to choose specialty malts is to use the K.I.S.S rule – Keep it super simple.
A good option is Weyermann's Floor Malted Bohemian Wheat malt. It adds a nice complexity and gives the beer a good head and foam retention.
Another malt you can add to this style is the American Crystal.
– The Secret Addition
One of the biggest characteristics of a West Coast IPA style is its crispy, dry body finish. The secret to getting this, as noted by most experts, is a shot of simple syrup in the form of dextrose. But stay under the 10 percent level.
West Coast IPA Hops
Hops are the most important part of this beer style. It is best to stay away from a co-humulone variety of hops and stick to cleaner hops. Pliny is one of the best options at a 90-minute boil.
In addition, Simcoe and Columbus are excellent options too. Centennial and Citra hops are a second close best.
– Whirlpool and Dry Hops
The most important part of dry hop additions is extracting the flavor from heat extraction at the right temperatures between 180 F and 160 F. One of the best ways to get the full complexity of hops in aroma and flavor is to match the whirlpool and dry hop additions.
The layering hop character creates a broad, saturated hop profile on the palate.
– Mash Low, Aim Dry
Keep the mash temperatures low (105 F), allowing more complex sugars to break down. This gives an ultimate dry-malt profile desired for a West Coast IPA.
– Set the Yeast for Success
As for any beer, healthy Yeast is extremely important. A highly attenuative and clean fermenting strain is ideal. Pick yeast strains like Wyeast 1056 American Ale yeast, WLP001 California Ale.
West Coast IPA Water Profile
A suggested water profile for West Coast IPA is:
5.80 grams Gypsum (Calcium Sulfate) – mash at 60 minutes
3.50 grams Epsom Salt – mash 60 minutes
1.90 grams Calcium Chloride – mash 60 minutes
4.60 grams Gypsum – Boil 60 minutes
2.80 grams Epsom Salt – Boil 60 minutes
1.50 grams Calcium Chloride – Boil 60 minutes
Characteristics of a West Coast IPA: The Beer Style Profile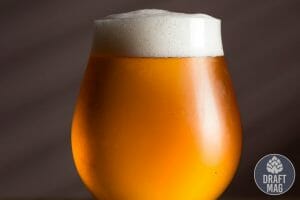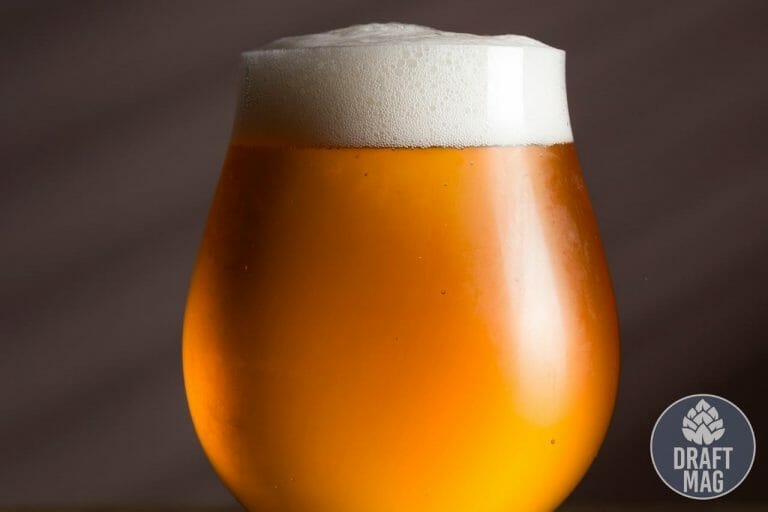 When you make a West Coast IPA or a West Coast Pale Ale, it is important to hit distinctive bitterness achieved from early boil hop additions. Next is to achieve the super dry, crisp overall or file, and the third is to finish well with a good hop aroma and flavor.
These tasks require balancing the bitter with tones of early, mid, and late hop additions. This will give the beer a multi-dimensional bittering profile.
Another important part of making this beer is the multiple combinations of balancing malts. The finish needs to be dry.
What Is a West Coast IPA: Everything You Need To Know About This Beer Style
West Coast IPAs are known for their bold hop aroma, high citrus aromas and flavors, and a high bitterness index. West Coast IPAs are usually brewed with a crazy mix of hops varieties in a boil kettle, giving the beer its high bitterness and mid-palate hop flavor.
Origin of the West Coast IPA: How the World's Latest Craze Started
A decade ago, any beer labeled "West Coast IPA" would be considered dry and intensely bitter India Pale Ale. This term became intensely popular in San Diego a couple of years ago, denoting the beer style to be extremely hop-forward.
Beers that fall under this category are Russian River Blind Pig IPA, Stone IPA, or Green Flash's eponymous West Coast IPA.
2010 onwards began a drastic transformation in style. Nouveau hop varieties like Citra, Mosaic, Galaxy, and Nelson Sauvin became popular. With the use of these, IPAs were already trending to be juicier and sweeter.
Malt Flavors slipped away, colors became lighter, and high IBUs also started coming down. This is when NE IPA started to trend (around mid-2010). This change in West Coast IPA brought in the Hazy IPAs.
Five Best West Coast IPAs You Should Try
Ballast Point Sculpin IPA
ABV – 7 percent
This beer is ranked consistently one of the best IPAs. This beer is hopped five times during the brewing process. It guarantees some weed-terpene darkness alongside mouth-watering citrus flavors and aromas.
It has hints of lemon zest, juicy peach, and pine trees. There are some notes of guava, mango, and pineapple. The finish is tart-like and tangerine.
Green Flash West Coast IPA
ABV – 8.1 percent
Green Flash is one of the best brewers for West Coast IPAs. This beer is hopped at five intervals with five hop varieties and a bizarre mix of fruits, ripe citrus, and floral hops. It smells like grapefruit, tangerine, pine, and wildflowers.
It leaves a caramel, richly malty, and zesty lemon mouthfeel. The finish is crisp tart-like and has a lovely bitter backbone.
Maine Lunch
ABV – 7 percent
This beer is loaded with Simcoe, Centennial, and Amarillo hop. It has subtle scents of ripe oranges, zesty lemons, and floral notes. On the palate, it throws flavors of juicy grapefruit, guava, tangerine, and caramel sweetness.
Bear Republic Racer 5
ABV – 7.5 percent
This award-winning IPA has well-balanced wheat, malted barley, Crystal malts, Cascade, and Columbus hops. It is filled with zesty, floral, and hoppy flavors. You'll also find hints of pine trees, resin, ripe oranges, tangerine, and guava.
Sierra Nevada Dankful
ABV – 7.4 percent
This beer is made using seven different hop varieties, making it piney, resinous and floral beer. The beer has strong welcoming aromas of caramel sweetness, crisp malts, and a pine pineapple mixture. On the palate, this beer is spicy, with bitter hops, with flavors of fresh grass and lemon zest being prime.
FAQ
Should West Coast IPA be hazy or clear?
West Coast IPAs traditionally have a clear appearance, but some newer versions may be intentionally hazy for flavor or trend reasons.
Are West Coast IPAs fruity?
West Coast IPAs tend to have a more pronounced bitter taste profile than fruity, although some may have a subtle fruitiness from hop varieties used.
What is the IBU for a West Coast IPA?
The IBU (International Bitterness Units) for a West Coast IPA typically ranges from 50-100, with some exceptions going higher.
Conclusion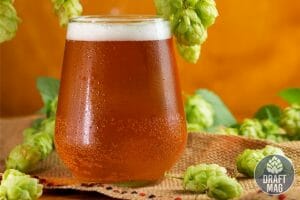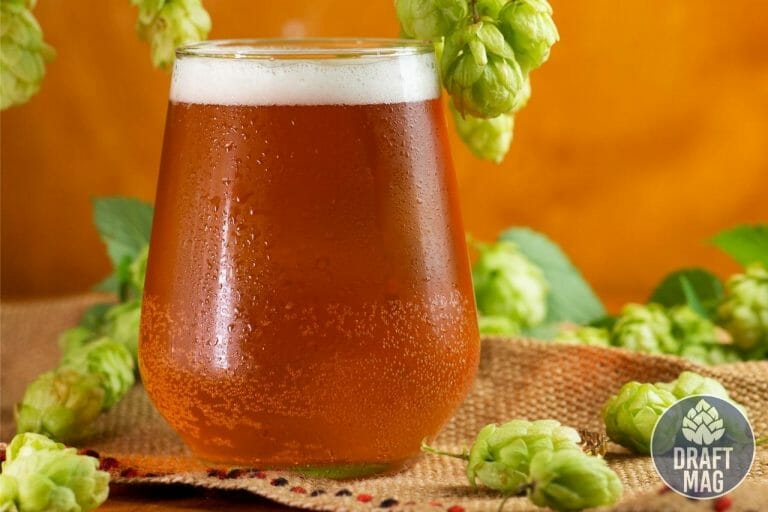 West Coast IPA was only recently found and became extremely popular. Hazy IPAs followed this style around the late 2010s.
Here are the facts you need to know about this special concoction:
Choosing the best grain bill is extremely important. Some options are – American Two-Row, Golden Promise Pale Ale Malt, and American Pilsner
For specialty grains, some options are – Weyermann's Floor Malted Bohemian Wheat malt, American Crystal, Dextrin Malt
Multiple hopping must be done at both wet and dry hop levels to bring the right level of complexity to the beer
This beer is extravagantly defined by its crazy hop combinations and multiple-stage hopping. Jump in the craze; you won't get disappointed!