Best Breweries in Minneapolis: What Makes Them So Special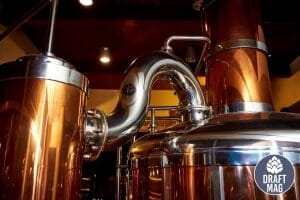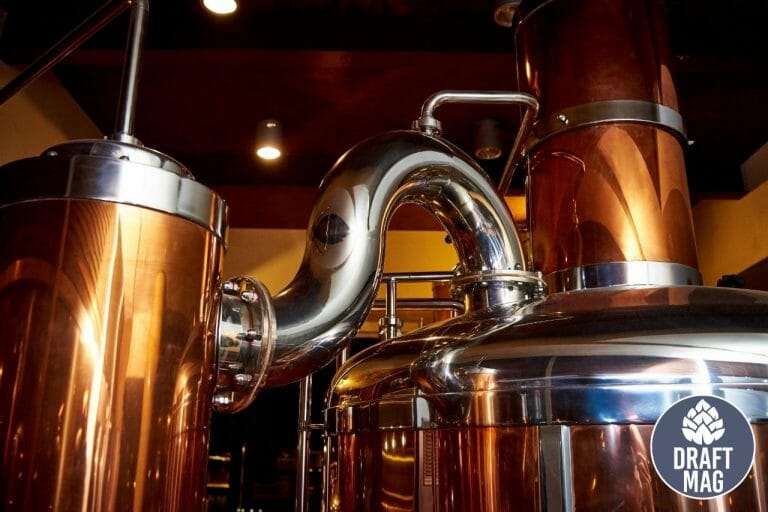 Finding the best breweries in Minneapolis sometimes can be tricky, if not for the sheer number of breweries but for their unique variety. We've carefully analyzed each brewery to identify its strengths and what makes them unique.
After reading this article, you should know about the types of beers Minneapolis breweries produce and where you can find them.
Best Breweries List in Minneapolis
The top breweries in Minneapolis, based on our experience, include:
Bauhaus Brew Labs
Inbound BrewCo
Falling knife Brewing Co
612 Brews
Able Seedhouse and Brewery
Fair State Brewing Corporative
Day Block Brewing Company
The Freehouse Brewery and Taproom
Arbeiter Brewing, Minneapolis
Fulton Brewing Taproom
Finnegan's brewery
Wild mind artisan ales
Utepils Brewing, Minneapolis
Dangerous Man Brewing Company
Best Microbreweries in Minneapolis: Small But Tasty
There are a ton of options to choose from if you're interested in visiting the best microbreweries Minneapolis has to offer. However, it can be difficult to narrow down your choices since there are many good ones.
Hence, we compiled a list of the top 3 microbreweries in Minneapolis based on the beer style, location, and customer service.
– Bauhaus Brew Labs: Family-Inspired Brewing
Pros
All-natural ingredients
Focused on family values
German-style beers
Great customer services
Cons
Bauhaus Brew Labs is a small Minneapolis-based brewery that specializes in unique beers. It is easy to see that they are pretty good at what they do, and gladly, their beers are made with naturally-sourced ingredients. Bauhaus Brew could be a perfect fit for you if you aren't a fan of craft beers with any additives or preservatives.
Most customers love Bauhaus Brew Labs because their beers are hand-crafted with unique flavors, tastes, and aromas. However, this brewery stands out because it is both family-owned and family-focused. They have a great selection of beer, growlers, and kegs — most of which are available on tap and in bottles.
The employees are friendly and helpful to customers, and they are always ready to answer any questions about their brewery or beers. They'll even tell you about how Bauhaus Brew Labs takes inspiration from German beers.
The brewery even gets more interesting if you are with the company as it is a family-friendly brewery suitable for hangouts and celebrations.
– Inbound BrewCo: A Fresh Perspective
Pros
Outstanding hand-crafted beers
Great customer reviews
Pet-friendly
Multiple food trucks
Cons
After hearing a lot about Inbound BrewCo from the locals, we had to visit the brewery, thankfully, we weren't disappointed. Inbound BrewCo is a craft beer bar and brewery in Minneapolis specializing in handcrafted cocktails and local beers. As a result, my drinking experience was entirely different from other breweries we visited.
Inbound BrewCo combines ingredients in clever ways, which allows them to offer distinctive beers and cocktails that we couldn't find anywhere else. Also, we didn't have to pay more than usual for their specially-prepared and uniquely-named drinks. It's no wonder it was so well-recommended and made it to the top of our list.
– Falling knife Brewing Co: The Perfect Relaxation Spot
Pros
Large taproom
Good games and entertainment
Large event space
Tasty beers
Cons
Smaller than other microbreweries
Falling Knife Brewing Co. is a laid-back brewery in Parker that serves small batches of clean, crisp beers. The brewery's location, however, makes it a go-to spot during the weekends or for hosting special events.
Aside from serving great beers, the brewery also prides itself in providing great food and entertainment. Falling Knife is home to live music, bocce ball, cornhole, and food trucks.
Many customers appreciate the brewery's welcoming and entertaining atmosphere, organizing their get-togethers and other friendly meetings. We visited the brewery on a busy weekend and got to witness just how charming Falling Knife Brewing Co could be. There was so much to do, from watching different sports, to dancing or simply sitting by the picnic tables on the front patio.
Famous Craft Breweries in Minneapolis: Exploring Creativity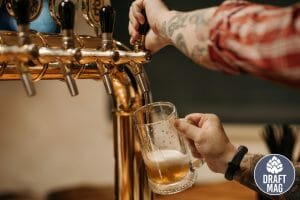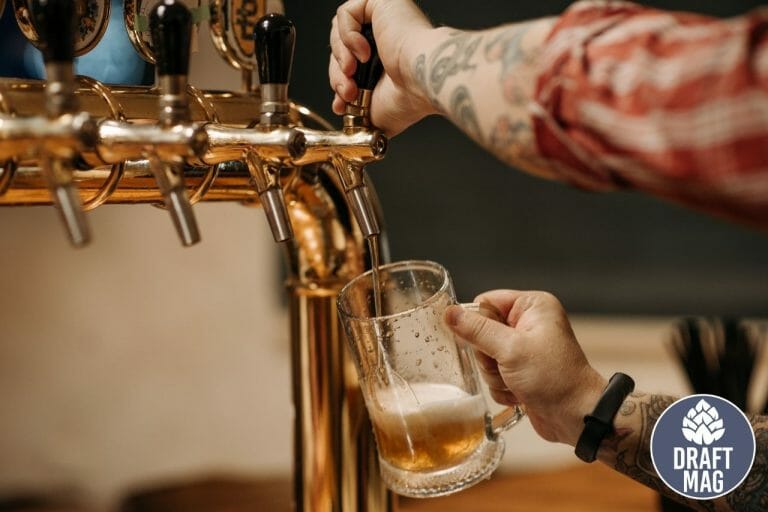 Below are some of our favorite craft breweries during our tour of Minneapolis breweries and the reasons why you should consider visiting them.
– 612 Brew: Beautiful and Classic
Pros
Nice indoor decorations
Impressive lighting
Organic and gluten-free
Cons
612 Brews produces small-batch, artisanal beers that any beer lover can give value. Although it has a wide variety of those beers, they all meet strict testing standards.
The beers were undoubtedly lovely; many of their customers visit for their exquisite designs and decorations. The lighting is amazing, with artistic furniture and a calm atmosphere where you can enjoy every sip of their flavorous beers.
You can trust that their beers are 100 percent safe as they focus on using only natural ingredients without any chemicals or preservatives. 612 Brew sources all its ingredients from local farmers, so they are all organic, gluten-free, and paleo-friendly. As a result, their beers and associated meals always taste fresher than your average city or IPA beer.
Since the beers are made from native ingredients, they produce more flavor and even color than those made using imported ingredients or even those brewed with grains grown overseas. At the same time, they offer a wide variety of rare, local, and seasonal beers.
– Able Seedhouse and Brewery: Spacious Facility
Pros
Spacious and comfortable rooms
Amazing barbecue
Many beers on tap
Fun-fill atmosphere
Cons
This fantastic brewery is one of the newer breweries in Minneapolis, although they've already started leaving a footprint in the city. From superb craft beers to an amazing environment and polite customer care, they have it all.
The first thing you would notice while stepping into the brewery is the large size of their facility. The main hall is spacious with adequate furniture, and the tasting room is large enough to accommodate beer tourists.
Able Seedhouse and Brewery creates luscious beers with unique flavors that can't be found anywhere else. On the other hand, the brewery's barbecue (Animales Barbeque Company) is also amazing, and the taproom is a must-visit for any beer enthusiast.
The taproom offers an interactive social experience emphasizing hospitality, food, and fun. Able Brewery also provides adequate even spaces for those looking to host any given event at the brewery as it can take both large and small gatherings.
– Fair State Brewing Corporative: A Brewery Formed in Unity
Pros
Fosters unity among businesses and the community
Great craft brews
Uses only quality ingredients
Cons
Too noisy during the weekends
Fair State Brewing Corporative is the first corporative brewery in Minnesota. The brewery creates a great connection between the brewers and the community, by offering a variety of beers, some of which are truly innovative and bold.
One of the best beers available at the brewery is the Pilsner. It has a strong, clean taste with hints of citrus and a touch of maltiness. Another popular beer is the Double IPA Sour Cherry Tart, which is just as amazing and creative. Their beers can be found in most grocery stores, bars, and restaurants.
The organization has succeeded in creating a proper and profitable business by involving the brewers, customers, and employees in the day-to-day running of the business. They operate on a 100% social mission, providing an equal earning to the employers at the brewery, partners, and the employees to receive while creating unique beers.
Best Breweries in Minneapolis That Serve Food: The Best Pairings
While you can find different breweries that brew all kinds of beer, there aren't so many breweries where you can find good food to pair with your drink. To find out the best Minneapolis breweries with food, we tried out the most popular breweries in the city.
Here are our top picks:
– Day Block Brewing Co: Cold Beer With Fast Foods
Pros
Full taproom with a variety
Great reviews online and offline
Offer delicious meals to pair
Cons
Easily gets filled up with customers
Day Block Brewing Co. was one of the first breweries we visited. The brewery had some impressive reviews online, but nothing is as reassuring as a visit. They have a full taproom and some convenient outdoor seating areas. The atmosphere radiated a calm and welcoming aura that made us stay even longer than planned.
Day Block Brewing Co is quite popular within the local craft community for its outstanding beer and brewing styles. Indeed, they are one of the first breweries to start making beer with all-natural ingredients and herbs. You'll find beers like the double IPA Garden Party, DOPE! Man, Pils of a Feather, Gandvik Bay Of Serpents, and many more.
Day Block Brewing Co serves food to pair with those beers, including fast foods like pizza, sandwiches, salads, and different snacks. Our favorite is the single malt Scotch whisky and some delicious sandwiches. Overall, they were truly an experience, and their customer service also played a huge role in that.
– The Freehouse Brewery: A Memorable Experience
Pros
Homely atmosphere
Great for large meetings
Fancy restaurant
Serves other beer brands
Cons
Freehouse is a brewery, taproom, and restaurant, and they also dabble in event space rental. The restaurant is perfect for dates, get-togethers, family dinners, and corporate meetings. They have a wide array of delicious foods on their menu, and their beers were impressive enough to make it to this list.
The Freehouse Brewery and Taproom is a great place to go for beer and food in Minneapolis! The taproom has over 50 different beer brands, and they have received multiple awards for many of them.
– Arbeiter Brewing, Minneapolis: Best German-style Beers
Pros
Classic beer taste
German-style beers
Friendly staff
Cons
Inadequate chairs in the main halls
If you want to have a taste of some of the best classic bears, Arbeiter just may be the one for you. They brew classic German-style beers, including Dunkel lagers and wheat ales. Their taproom has an industrial feel with barstool seating for about 50 and an upstairs loft space that seats another 20.
Our favorites in their food menu include bratwurst, sausages, and even pretzels because they pair perfectly with most breweries. With beers such as Arbeiter Hefeweizen and other tasty German beers, you simply can't have a dull experience. If you've never tasted any German-style beer, you should visit Arbeiter for a firsthand experience.
Most Popular Minneapolis Breweries With Taproom
– Fulton Brewing Taproom: Best Taproom Ever
Pros
Family-friendly
Strategic location
Full taproom
Cons
The Fulton Brewing Taproom is a hidden gem in Minneapolis. Their taproom is beautiful and spacious, with an amazing collection of beer styles.
They also offer tours that provide an unforgettable experience for beer enthusiasts. If you're a fan of live music, then Fulton Brewing Taproom is going to be a paradise for you.
The taproom is located in the historic Nicollet neighborhood of Minneapolis, which has been revitalized with new buildings around it. It's a great place to take your friends and family, or just have a good time with them.
– Finnegan's Brewery: Best Brewery With Multiple Taps
Pros
Great beer qualities
Many beer options
Assorted meals on the menu
Cons
They don't distribute beers in wholesale quantity
You can identify a great brewery from the atmosphere and the quality of its beer. At Finnegan's Brewery, you'll find both in abundance. Nestled in an old warehouse building on Washington Avenue (just outside of downtown Minneapolis), Finnegan's is a favorite among locals looking for craft brews and tasty food.
The workers were very knowledgeable and friendly, as they carefully attended to all customers' needs. As a first-timer at the brewery, if you have no idea what to choose, you can simply ask for recommendations from any of the friendly waiters. They will recommend beers based on your preferences and the food you ordered.
With over 18 taps at the taproom, there are plenty of options to choose from. Most of their beer is brewed right inside Finnegan's tasting room. Finnegan beers are made from the best ingredients, and the taste of their beer is simply out of this world. Overall, I had a wonderful experience at the brewery.
Other Popular Breweries Near Minneapolis
– Wild Mind Artisan Ales: Best Outdoor Experience
Pros
Comfortable tasting room
Wonderful beer selection
Great restaurant
Cons
Located just five minutes away from downtown Golden, Wild Mind offers a cozy tasting room where you can sample many of their outstanding beers. There are only about 100 seats inside the brewery.
Since it's a popular place, it pays to arrive early if you want a seat. However, if you prefer the outdoors tables are also available there.
The restaurant at Wild Mind Artisan Ales is an amazing one, with a variety of delicious dishes that pair excellently with any beer at the brewery. Some of the tastiest beers at Wild Mind include Pinon Pale Ale, Oatmeal Stout, and Peak Buster Double IPA.
– Dangerous Man Brewing Co: Best Ingredient Combo
Pros
Nice blend of ingredients
Great beer  flavors
Tons of beer styles
Cons
Dangerous Man Brewery has an extensive list of unique beers that any beer enthusiast will love. Their ingredient combination and flavor mixes are simply the best.
We particularly liked the Hop Craze DIPA, an insanely drinkable double IPA made with a surprisingly wonderful blend of Simcoe and Citra hops. If you would like to taste a variety of superb beers, you should check them out.
Tasty beers aside, DMBC is unique because they give back to their community: each year, they host an enormous community-wide canned food drive called "Hopsgiving." It started as a small charity event a few years ago but has since grown into MN's largest food drive, packing almost 1 million pounds of food.
How Good Are the Beers From Minneapolis Breweries?
Minneapolis has made a name with numerous craft breweries every beer enthusiast would love to visit. The three most popular Minnesota beers (lager-style Grain Belt beer; Schell's – an all-malt light American beer; and Dale's Pale Ale – hoppy American pale ale) are all made in Minneapolis.
One of the best ways to sample your way through these breweries is to visit top breweries within Minneapolis, go on tours, and visit as many tasting rooms as you can. If you're looking for a new favorite or just want to try something from a different city, give some of Minneapolis' excellent beers a try.
What Is the Best Time to Visit Minneapolis Breweries?
– Best Time of the Week
The best time of the week to visit Minneapolis breweries is during their annual taproom weekends. Most breweries in Minneapolis are family-friendly, so they typically hold events on Saturday or Sunday afternoons. These taproom weekends usually include a food truck, live music, and free brewery tours.
Either way, if you love beer, then a weekend trip to one of these fantastic breweries on such weekends will not disappoint.
– Best Season to Visit Minneapolis Breweries
While you can visit Minneapolis breweries any time of year, there are some unique advantages to visiting during the summer or winter. During hot summer months, the indoor spaces are great for relief from the scorching temperatures outside.
Meanwhile, during cold winter months, you could visit the breweries with your friends; get together for a frosty beverage as you huddle around the brewery's fire pits and sip on handcrafted brews. No matter what time of year is your visit, you should be able to find something tasty at your favorite brewery!
FAQ
Does Minneapolis have outdoor breweries?
Yes, Minneapolis has several outdoor breweries where visitors can enjoy a beer in the sunshine. Many of these outdoor breweries have large patios, beer gardens, or rooftop spaces where customers can relax and enjoy their drinks.
One popular outdoor brewery in Minneapolis is Surly Brewing Co., which has a large beer garden with picnic tables, fire pits, and a stage for live music. Another popular outdoor spot is Bauhaus Brew Labs, which has a large patio area with a variety of seating options, including picnic tables and lounge chairs.
What is the most popular Minneapolis beer type?
One of the most popular beer styles in Minneapolis is the IPA (India Pale Ale), which is a hoppy, bitter beer that originated in England but has become popular in the United States in recent years. Many Minneapolis breweries offer their own take on the IPA, with variations in the types of hops used and the overall flavor profile.
Other popular beer styles in Minneapolis include stouts, pale ales, lagers, and sour beers.
Are there any farm breweries in Minneapolis?
There are a few farm breweries located in the greater Minneapolis area, offering locally-sourced ingredients for their beer production.
Conclusion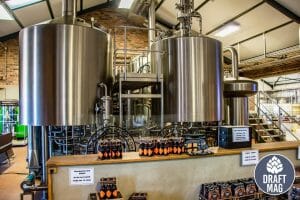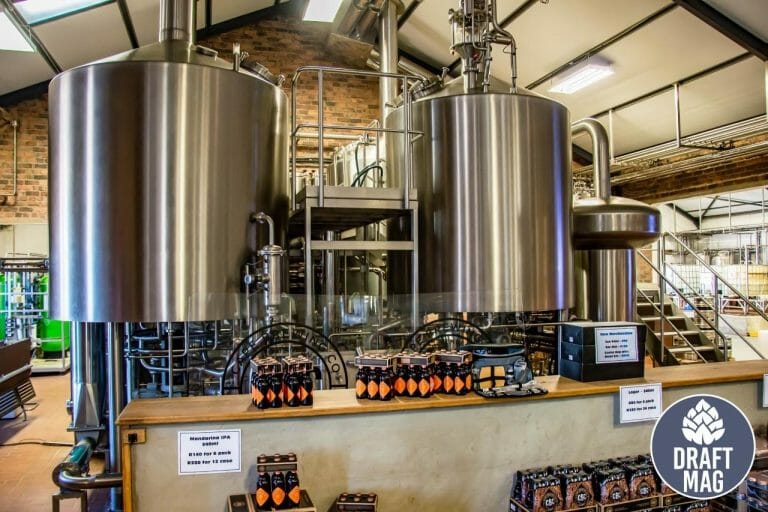 Whether you are on a small trip to visit Minneapolis, taking a journey to the breweries won't be such a bad idea, with the list provided you'll know where to go.
Minneapolis is a great place to start your microbrewery journey. Many of their breweries are worth checking out, and most of them even have unique beer styles you won't find anywhere else.
On your visit, remember to raise a glass in our name. Cheers!