Best Korean Beer: A Comprehensive List of Evolving South-Asian Drinks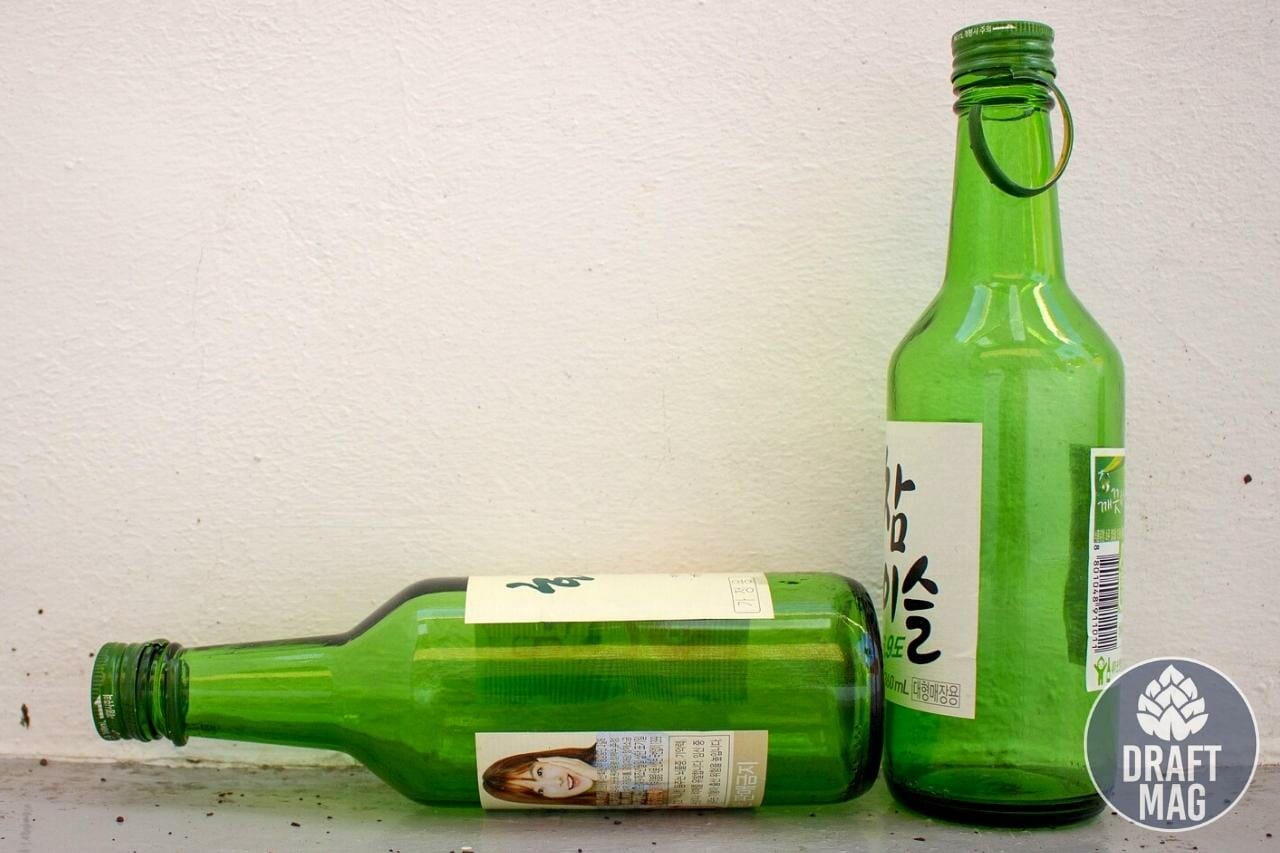 Best Korean beer has seen a spectacular rise in the last decade, especially in the Asian region, as Korean beers are mainly characterized by lower alcohol content (between 4-5 percent) that go down easily with young beer enthusiasts.
Most Korean beers are generally pale American-style light lagers made from malted barley, hops and yeast.
In this article, we'll be going over some of the best beers this beautiful country has to offer.
Best Korean Beers: Top 5 Brews
The top five Korean beers (maekju in Korean) picked from our list have evolved from boring to brilliant.
Let's get a sneak-peek into our revelation:
Hite Extra Cold
OB Golden Lager
All New Cass Fresh
Kloud
Magpie Pale Ale
– Hite Extra Cold
Hite extra cold beer is the top-selling lager in South Korea and worldwide. Manufactured at sub-zero temperatures, this smooth and refreshing pale-style beer by Korean beer giant HiteJinro is made in Hite Brewery in Seoul, the country's capital.
Often referred to as Korea's version of Budweiser, Hite is a crowd puller. It's drinkable, but only when it's freezing.
Hite extra cold is made from the finest and most superior quality ingredients such as:
Pure underground spring water
Starch
Malt
Hops
Yeast
Co2
These are then processed using the extra cold freezing technology that consists of an ice point filtration system and air blocking system. The production process from maturation to filtration is conducted at sub-zero temperatures to maximize the original taste and give an unparalleled fresh flavor to the adjunct lager.
Appearance, Aroma and Taste
The beer has a light golden color when poured into a glass and forms a decent half-inch white head. With medium-to-high carbonation, it gives a heavy malt aroma with a hint of hops as soon as the liquid touches the lips.
Hite extra cold offers a very subtle but fresh-tasting flavor of cracked grain. The light-bodied Hite beer leaves a buttery texture on the tongue and a slightly sweet finish.
ABV Content and Calorie Count
The alcohol content level of Hite beer is 4.5 percent, which makes it a light, uplifting and easy to drink booze. Looking from the dietary point of view, the vegetarian light lager is considered lactose-free and trans-fat-free.
It also has 15g of carbohydrates and 1g of protein. However, the calories count is 129 in a standard pint (12 oz/355ml) of Hite Extra cold.
Overall, the Hite extra cold lager is ideal for summer afternoons or spring evenings. This micro-filtered beer can be found in most Korean homes, bars and restaurants. It is best drank when chilled and served at 35 to 40 degrees Fahrenheit.
For most Koreans, it is a standard adjunct lager to accompany meals, including a casual Korean barbecue as it pairs well with spicy food. Some other well-known beers styles from Hite-Jinro Brewery are: Hite Prime Max, Hite Stout, Terra, Hite Exfeel.
– OB Golden Lager
This is among the top-selling premium beer in Korea, coming from a major beer giant manufacturer — Oriental Breweries. Available in almost every bar in Seoul, this golden lager is a local favorite and stationed its market supremacy.
Styled as a European Pale Lager, it pioneers the tradition of perfection from OB. They are bottom-fermented with ice-cool temperatures. Apart from golden lager, Oriental breweries also manufacture some of the most popular Korean beers like Cass and Cafri lager brands.
The high-quality ingredients in OB Golden Lager are:
Aromatic hops from Hallertau, Germany
Premium golden malt from Canada and Australia
Cornstarch
Rice
OB golden lagers are carbonized through a unique brewing method. Further, the company uses a tower-malting method to roast malt during the brewing process that generates a deeper taste.
The company introduced the "locking technology" in their bottling that effectively seals freshness, which has also been certified by the U.S. FDA. It's 100 percent malt beer with a perfect combination of good ingredients and craftsmanship.
Appearance, Aroma and Taste
As soon as you pour the light-bodied but highly carbonated pale lager, you will see a fine foam head with a clean and bright golden-yellow color liquid at the bottom.
The texture is smooth, while the smell is malty and light with notes of grainy wheat and hay. With a minimal, hoppy flavor suggestive of much Asian beer's profiles, the taste is deep and distinctive.
The palate feels the crispy malt with grainy characters, a mouthfeel of sweet caramel, and a touch of herbal hop notes on the finish.
ABV Content and Calorie Count
The Lager stands at 4.8 percent ABV and has attracted attention from beer lovers in Korea and abroad.
Available in cans and bottles, the calories count of a standard pint of OB Golden lager is about 100. Ideally, it is served at around 46 F to complement meals and hit the spot if you're a fan of European pale ales and lagers.
– All New Cass Fresh
Cass is among the few key brands in Korea virtually available in every part of the country. Brand Cass first launched its Cass fresh beer in 1994. Oriental Brewery Co. Ltd later acquired the company in 1999, but Cass fresh, Cass's American adjunct lager style beer, was already incredibly popular among the young residents.
By then, Cass fresh was boasting a current market share of 36 percent and was still dominating the domestic beer market in South Korea. In its newest upgraded version, the pale ale-All-New Cass has been manufactured with a particular maturation method and is aged for at least three days at freezing temperatures.
Using premium ingredients to provide quality consistency in its lager, Cash Fresh is made up of:
Purified water
Malt
Perle hops
Cornstarch
The beer is manufactured in a 100 percent non-pasteurized brewing process.
Appearance, Aroma and Taste
Cass Fresh is a light, crisp, classic American adjunct lager and pours in a nice pale amber color with minimal carbonation. It makes a small white foam head that disappears faster than expected.
It has a grainy malt and hops aroma. A good blend of sweet malt and mild hops gives it a richer flavor; it has a crisp and bitter finish that sticks around for a while.
The taste is quite iconic and not so distinctively "hard," but still leaves a stronger mouthfeel than Kloud, Hite, OB, Max and Terra. While still more lightweight than craft beers, Cass is an excellent beer paired with spicy Korean food or American classics like burgers, wings and barbecue.
ABV Content and Calorie Count
Advertised as Korea's no.1 beer on the can and bottles, Cass fresh beers are at 4.5 percent ABV, which is pretty standard for a full-strength lager. The lager is a good bridge between light and heavier beers.
For every 100ml, the calorie count is 49 cal with 0 percent fats, carbs and protein.
Overall, it is a nice, refreshing and impressive lager best served ice-cold. Cass beer has a penchant for cool temperatures and crisp flavors.
– Kloud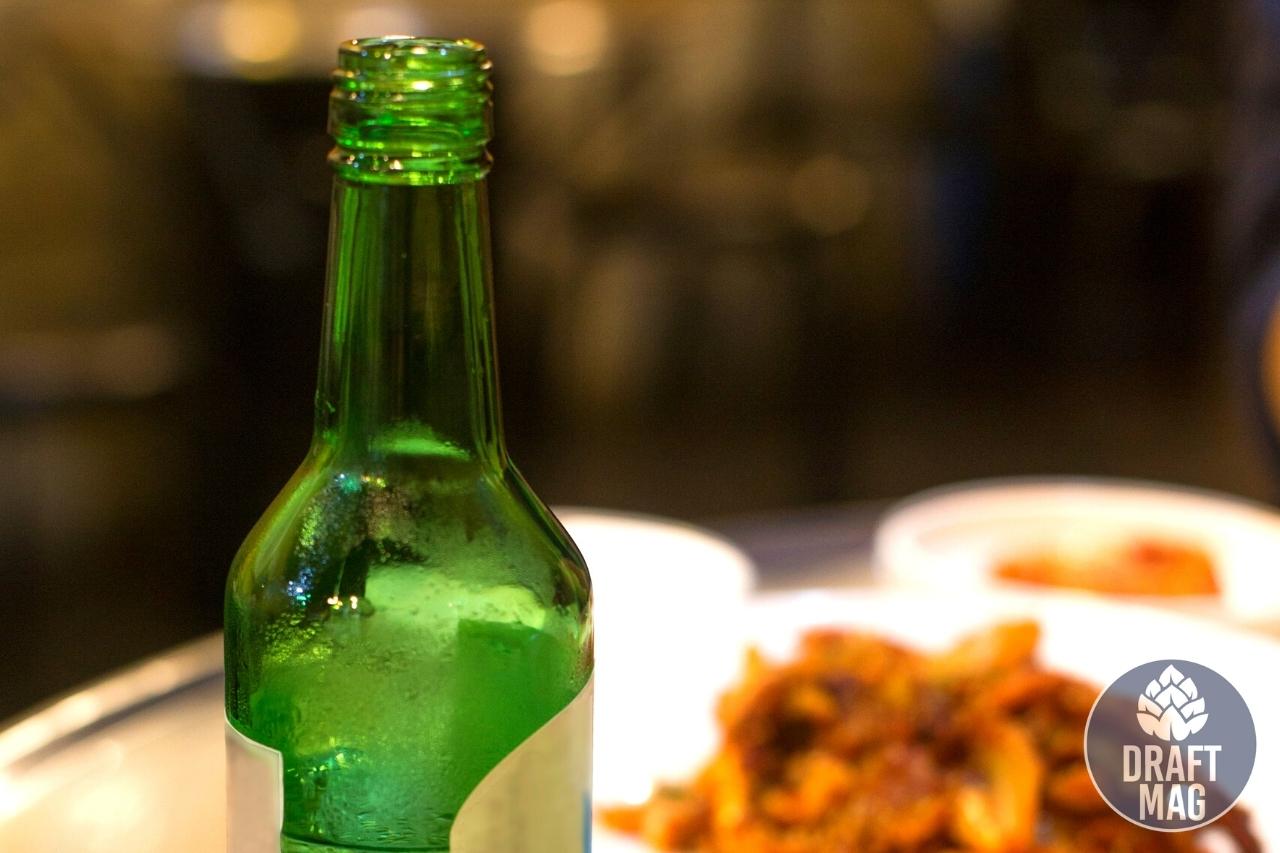 As soon as Lotte Chilsung Beverage, widely known as a leading soju manufacturer, launched Kloud beer in 2014, the beer saw an immediate surge in demand that surpassed its supply for a while. This well-brewed and branded with an upscale European lager-style beer became the most popular Korean beer in no time.
The massive reception ensured that Lotte had done a great job creating this Kloud beer using the original gravity method for fermentation.
Kloud beer is mainly made from ingredients including:
Imported premium quality hops from Hallertau, Germany
Malt
Czech Republic Premium Yeast
The unique proposition of Kloud beer is that, unlike most other beers that are diluted with water after brewing, this brewery produces Kloud lager without any water. Instead, it uses 100 percent wort (fermented concentrates) generated from traditional German gravity methods (where hops are injected in several steps for a deeper, richer taste).
Appearance, Aroma and Taste
The 100 percent medium-bodied malt beer has a pale straw appearance when poured, swirls, and forms a fluffy white head. Kloud Beer constitutes a thick, frothy white foam resembling the clouds in the sky and explains the reason for this name-branding, with the prefix-K representing Korea.
Like all the mainstream Korean beers, Kloud isn't really any different. The beer has an aroma of malt, hops and bread with a cidery cane sugar character. Again, it tastes precisely like "beer" with all the subtle malt flavors. The mouthfeel is smooth, sweet and malty with a light bitter finish.
ABV Content and Calorie Count
Being loved as stronger and richer than the average Korean beer style, the Kloud liquid has an ABV percentage of 5 percent.
The calorie count for a standard 500ml Kloud original gravity beer bottle is 240. It comes with zero fat and protein but 4g of carbs.
Overall, it is another good budget Pilsner-style beer with a bit more body than its neighboring counterparts. Available in Korean bars and restaurants worldwide, it should be enjoyed ice cold.
– Magpie Pale Ale
The one Korean craft beer that you can pick up in Korea is from Magpie Brewing Co. It is an innovative craft brewery on Jeju Island focusing on contemporary beers (the Pale Ale, IPA, Kolsch and Porter) with a heavy American influence.
Magpie Pale Ale is its flagship craft beer, still occupying 60 percent of the brewery volume and is quite popular in the Korean craft beer market. Marketed as the American pale ale, Magpie pale ale is stylish and available in a wide variety of tastes. This original craft beer in Korea offered much-needed withdrawal from the traditional Korean pale lagers.
Apart from the essential ingredients such as light kilned malt, homegrown hops, top-fermenting ale yeast and water, Magpie brewery does have a passion for offering innovations in different flavor combinations.
The brewing company uses local ingredients in its beer, including locally grown peppercorns, magnolia buds, smoked Korean hobak pumpkins, raspberries and tangerines in its various styled craft beers.
Appearance, Aroma and Taste
As soon as you pour the beer, you will notice a pale-yellow and slightly opaque liquid in the glass. The formation of a good foam head is enough to disconnect the beer from the oxygen outside.
It has a fruity-apricot aroma with many citrus hop flavors and a slightly bitter finish. The balanced malty backbone provides a light body, with a gentle chewy grained and crisp mouthfeel.
ABV Content and Calorie Count
It is a refreshing craft beer that is noticeably harder and comes from the most beloved modern microbreweries in South Korea. It sits at 4.8 percent ABV with a bit of bitterness, an IBU of 33 percent, that will not set people off.
The estimated calorie count is about 150 per serving of 12 oz.
– Special Mentions
The popularity of Korean beers can be understood from the fact that they are the second most consumed alcoholic beverage in the Korean peninsula (after Soju). Presently, Korean beer sales account for a big 40 percent share of the total alcohol market in the country.
There are many other Korean beers served in Korean restaurants, along with the ones reviewed above. Find an ice-cold Korean beer from the list below.
Brewed by OB, this is like a local version of the globally popular Mexican drink Corona but cheaper than imported lager. In fact, this brew is easily available at all convenience stores, bars, restaurants and supermarkets. If you're a fan of light, smooth and mild beers, pick this one that has 4.2 percent of alcohol content and an estimated calorie count of 126.
This is an exceptionally creamy beer created by HiteJinro that was the first all-malt Korean beer still being marketed in upgraded special editions by the brewery. Using 100 percent New Zealand hops, the beer has a rich taste and depth and carries 4.5 percent of ABV.
Brewed by 7Bräu beverages, this beer has a strong yellowish-brown concoction with an ABV of 7 percent. It's an answer to those who enjoy robust beer. The thick malty taste and a bitter finish can drag you to try all ranges offered by the brewing company.
This is brewed by Jeju Beer Company and is a wheat beer. An easy to recommend mild craft beer with a slight coriander taste and a dry hops flavor with an ABV of 5.3 percent, it is a perfect blend between being sweet and bitter.
FAQ
What is the most popular beer in South Korea?
The most popular beer in South Korea is Hite Jinro's flagship product, "Hite".
What Korean beer goes best with Korean food?
The best Korean beer to pair with Korean food is "Cass Fresh"
What is the largest brewery in Korea?
The largest brewery in Korea is Oriental Brewery, which produces a variety of beers including Cass, OB Premier Pilsner, and Cafri.
Final Thoughts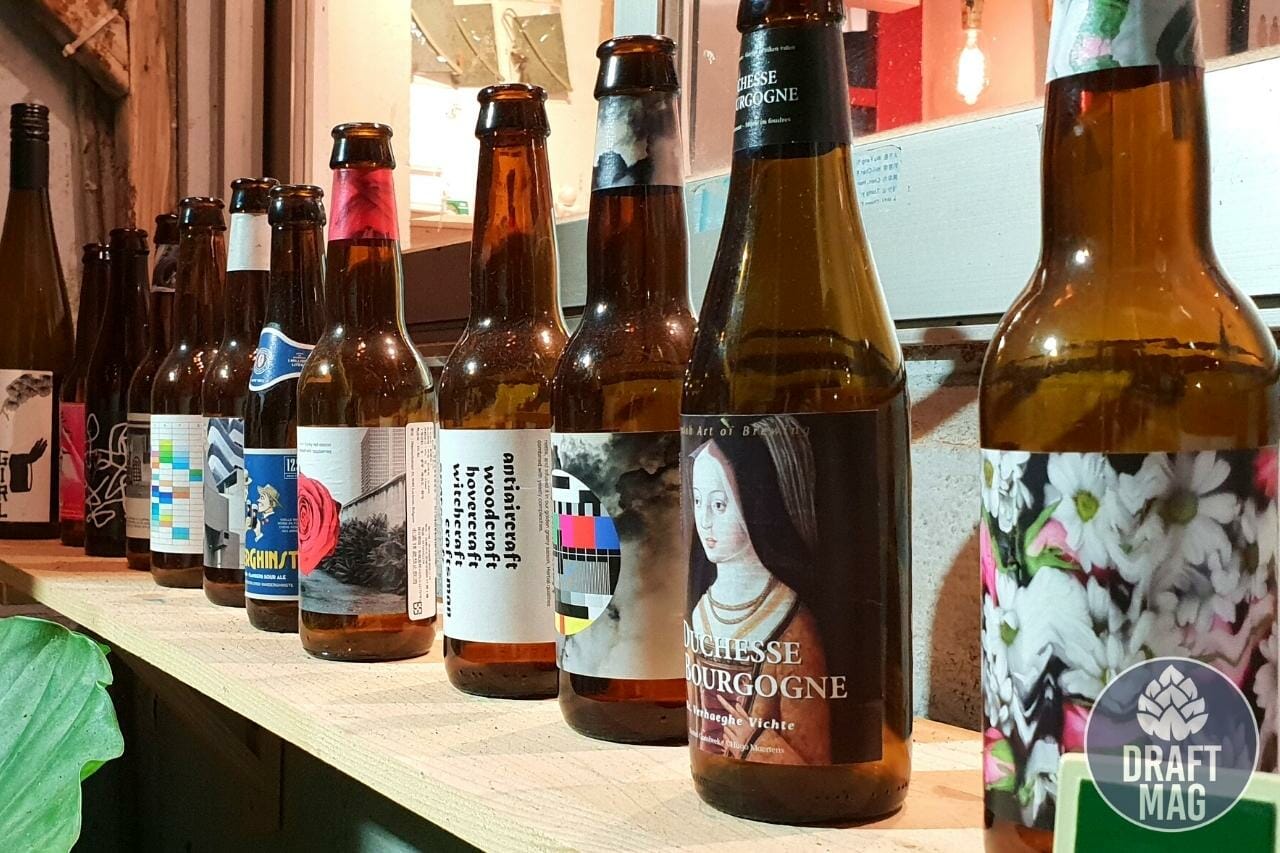 Whether you live in Korea or are just planning to visit the beautiful country, take note of our list of the best Korean beer above and try them all out.
From smooth and refreshing pale-style beers to innovative craft beers, you can never go wrong with our recommendations!
On average, Koreans drink about 13.7 shots of liquor per week. This is more than the average liquor consumed universally. Again, the country's current per capita consumption is over 39 liters, and now the Korean liquor market is counted among the largest and most exciting in the Asian region.