Battle Road Brew House Review: A Guide to Location, Menu, and Events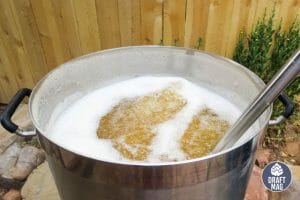 Battle Road Brew House has brilliant craft beers, outstanding food items, activities, and a cozy ambiance. Naturally, it has won the hearts of people living in Maryland and its suburbs. The pub is also famous for the unique character inside it, so let's check out its beers, food, and ways to reach it in this complete review.
Battle Road Brew House Review
Here is a complete review of what Battle Road Brew House has to offer.
– Beers
This cozy beer house brews almost anything you wish to try on your drinking list. You can enjoy the American-style IPAs here. Plus, there're many DIPAs for bitterness lovers. On top of it, you will also get ales, Belgian Quads, etc.
Some of its most popular drinks include:
1775 Tavern Ale, which has an ABV of 6.9
Minuteman Gold, which has an ABV of 4.7 percent
Barrett's Farmhouse Ale, which has an ABV of 6.6 percent
First Martyr Belgian Stout, which has an ABV of 6.1 percent
Coal Miner's Lauter (Peach/Apricot Grisette), which has an ABV of 4.8 percent
You will never find the lack of your favorite alcohol here. It has a full license for running bars, so it is truly heaven for alcohol fanatics.
Aside from beers, you can also get almost all types of alcohol here. The pub has a full liquor license that lets it serve a wide variety of alcohol for everyone.
– Menu
Although most people don't know this, the brewing company has a full-grown and outstanding restaurant. You can sit and eat in the conventional dining area or the patio space. Their recipes have many beer-infused items along with southern-style BBQs.
You can try out the following dishes from their menu:
Spicy Chicken Sliders
Smoked Peel 'n Eat Shrimp
Brew House Mussels
Memphis-Style Dry Ribs
Cracked Crab Clusters
Brisket Sliders
Wicked Twisted Pretzel Nuggets
– Operating Hours
Battle Road pub and taproom took inspiration from working hard and enjoying yourself, so it remains open 7 days a week. Its operating hours are listed in the following table:
| | |
| --- | --- |
| Day | Operating Hours |
| Monday | 11:30 AM – 9:00 PM |
| Tuesday | 11:30 AM – 9:00 PM |
| Wednesday | 11:30 AM – 9:00 PM |
| Thursday | 11:30 AM – 9:00 PM |
| Friday | 11:30 AM – 9:00 PM |
| Saturday | 11:30 AM – 9:00 PM |
| Sunday | 11:30 AM – 9:00 PM |
With this in mind, you can visit the taproom any day you wish.
– Location
The complete address of this brewery is 20 Sudbury Street, Maynard, MA 01754. The location of the brew house is almost at the center of Maynard. As you see, it is within Maynard's Assabet Village Cultural District. It is close to the Assabet River and the famous Millpond is alongside the brew house.
In fact, you can look over the Millpond as you sit on the patio of this brewery and enjoy your drinks. Right on its opposite side is the famous Imago School. Saint Bridget's Church is within walking distance from the brewery.
Nonetheless, you might find it challenging to find the brewing company even after such an accessible location. The Percival St. Plenty and Sudbury St. meet there to create the junction. It has further made it a sweet spot for parking and many buildings to hide the road brewing company.
It has also made it easy to park your vehicles there. With enough parking lots, you can easily park your car and enjoy your time inside the Battle Road Brewery Maynard.
How To Reach the Brewery
As it sits in one of the busiest street junctions of Maynard, you can quickly reach it in many ways. It is only within a 2 to 3 minutes driving distance of the famous breweries and taprooms in Maryland. You may even hop and reach it from Amory's Tomb in less than a few minutes.
When you feel tired after a long day, you can always hop into the brewing housing for a refreshing drink and excellent southern foods.
– Kid and Pet-friendly
You can bring your kids or pets to the brewery's dining house and taproom. The environment is quite friendly and cozy for them. Also, we haven't heard about any untoward incidents here, so it is perfectly safe to enjoy your dishes with kids without worries.
– Merchandise
The brewery also has a wide range of customized T-shirts and many more merchandising items available here.
– Entertainment
Unfortunately, the brewery has no events or activities held within the location. You may arrange a small personal event in their space, but you will have to coordinate with the brewpub first.
– History
The Battle Road brewing house has been in operation since 2017. One of the best parts of the brewery is its historic and scenic location. Previously, it was the largest woolen mill in the world. Also, you can overlook the beautiful Millpond from here.
Final Words
Battle Road Brew has a nice and decent ambiance with a historic location. The craft beer list is engaging, and they also offer exceptional BBQ items in their menu.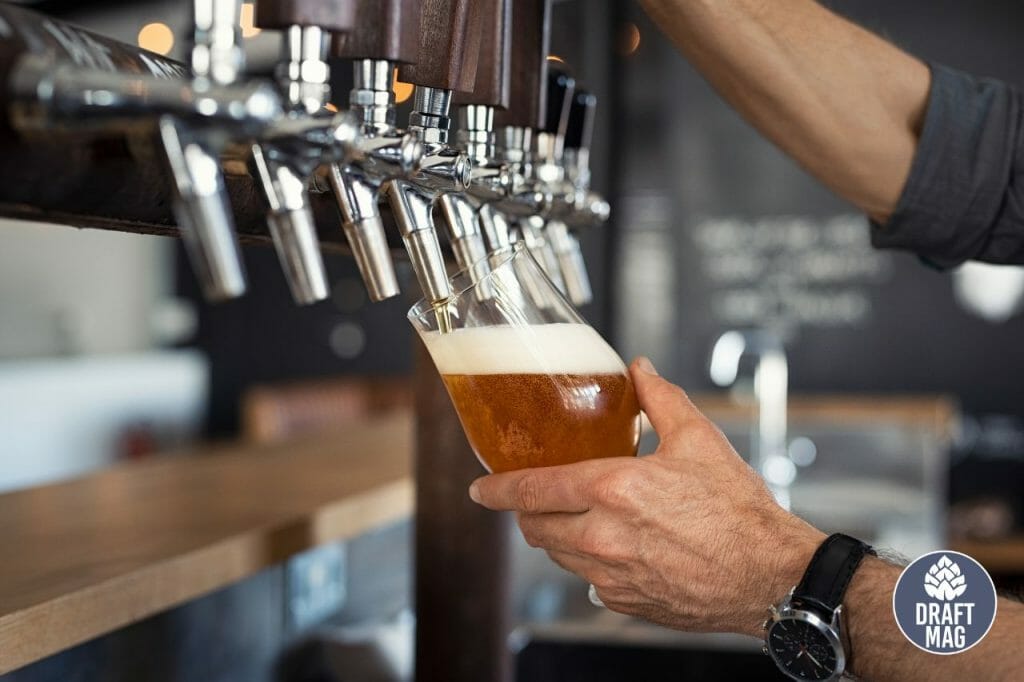 You should try the brewery's beers with their briskets and BBQs for a unique and savory treat.
The food items in Battle Road Brew House are mostly priced around $4.50 to $12.50.
The location overlooking Millpond offers an excellent view and ambiance.
You will definitely enjoy the brewery's outstanding patio space with fresh air and superior service. Lastly, with a location that is close to Bull Spit Brew Maynard, MA, it is a must-visit craft beer place for you.