Drizly Reviews: How Innovative Is This Liquor Delivery App?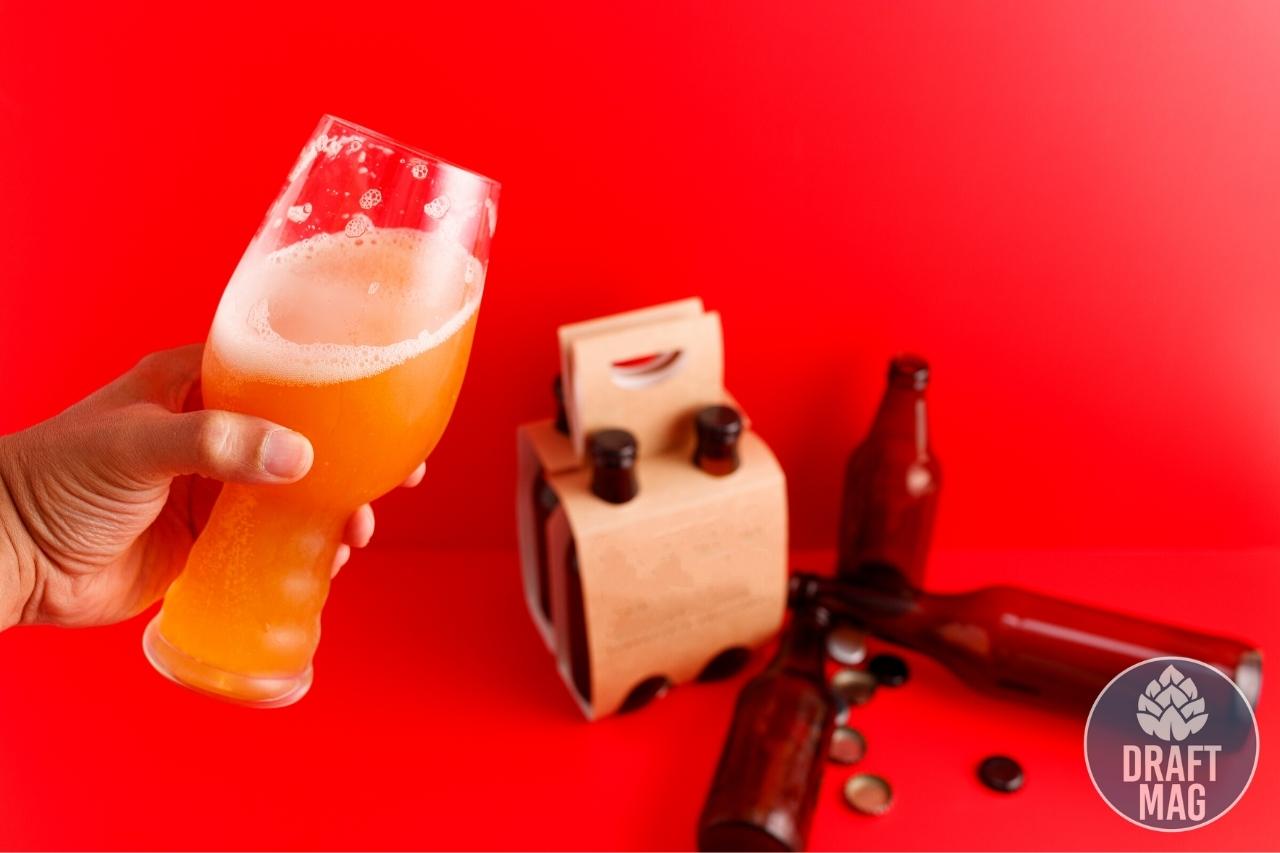 This article compiled some Drizly reviews you can trust to help you decide on the best liquor delivery app. Drizly is an alcohol delivery service serving the United States and Canada.
But do you know how exactly the company runs and operates its business?
Before we dive into the reviews, let's see what this service is all about, some of its pros and cons, and the many features this delivery service provides.
| | |
| --- | --- |
| Pros | Cons |
| Have a huge selection of liquor to choose from | Some of the best-selling liquor is usually sold out |
| Supports local stores | Inconsistent hours |
| Pick up options available | High delivery fees |
| User-friendly app interface | Bad customer service |
| The app is very well compartmentalized. The filters are organized in detail | High service fees |
| Do not take commission per sale | The fee varies from one location to the other |
| Offer hyper-personalized offers | Delivery times also vary from place to place |
| Have an easy refund policy | |
| Provide ad space to local vendors and stores | |
| Serves over 180 markets | |
| Works with advanced ID detection | |
Product Highlights
In simple words, Drizly is an online delivery service and a digital marketplace that people use to buy liquor from liquor stores near them and get it delivered to their doorstep using an online website or an app. The higher the number of people looking for alcohol delivery on the app makes more and more local stores sign up on the app. This way, they increase their revenue.
Here are some of the stand-out points of this delivery app:
Supports local stores in the area
Easy refund policy
Super easy and user-friendly app interface
Has a seller network of over 3500 liquor stores across Canada and America
Provides on-demand delivery
Options of scheduled delivery
Has a ground shipping policy
Works on a monthly membership fee system
Allows local stores to show ads on the app
Works on advanced ID detection for proper age verification
Showcasing over 3000 products on their platform
High-speed delivery
Does not charge commission
Drizly Reviews
Drizly was founded by Cory Rellas and Nick Rellas in Boston in 2012. Its customer base has grown with an incredibly strong seller network ever since. Today, the app has a seller network of over 3500 liquor stores spread across Canada and the USA.
Drizly serves as a middleman between the liquor store and the buyer. They officially call themselves tech intermediaries as they do not take care of the fulfillment of the order. This is why they don't need any special license to deliver.
– Which Cities Does Drizly Serve?
Initially, Drizly only served the greater Boston area. Over the last decade, thanks to its massive expansion, Drizly now serves over 180 markets in 30 different states across the United States and has entered Alberta, Canada.
For a detailed list of service areas, you can scroll through their website and location map to check if your area falls under their delivery map.
– How Is Drizly's Customer Service?
Their consumer service has had mixed reviews. Unlike some other competitor services, Drizly lacks timely service for customers. While their on-time delivery and user-friendly app interface give them a winning hand, several customers have complained about long waiting hours and improper customer service. It's 2022, and it's time for the company to build a better customer relationship management team.
– Drizly Google Reviews
When we check Drizly reviews, there are good and bad reviews. Most people using the app have had a positive experience and are most definitely repeat customers.
Most of them rated the app five stars for its on-time speed delivery and confirmed that the products were delivered on time. First-time users were left impressed at how easy the app was to use and how many free-flowing options they had.
When we check some of the google reviews, people have said: "I think the app is just more convenient for people who can't grab their stuff. If I had a car, I wouldn't use the app, as it charges way too much by adding three different charges." Some others seemed to have issues with customer support. They said sending a gift was a task as the app ended up canceling their orders, and no one responded, both in-app and on-call.
– Drizly Reviews Reddit
One person on Redditt wrote, "The store posts the inventory on Drizzly. It's not a live representation of what the store has. They are the ones that put the order together and substitute it. Drizzly just hosts the tech.
I have ordered on Drizzly twice. The first time the order was canceled because the store didn't have ETL-I called the store and the guy was like we are not sure how that happened, but we had to cancel like 100 ETL orders. The second time I got a call from the store letting me know they were out of W107 and asking if I wanted to substitute with a bottle of Makers."
"What would be helpful is if Drizzly had the functionality to "not allow substitutions," which is common on food apps. This is an easy improvement that they should be able to implement. But this would have easily avoided your issue."
While there were some negative reviews, the positives were noticeably high. Some wondered how Drizly was even getting negative reviews because all of their experiences were great. Some believed that the experience was area-centric. Some areas got delayed deliveries, maybe because of lower quality stores, while others simply excelled. Sometimes, most of the orders happened to reach them within the first 30 minutes.
Product Features Breakdown: These Make the Service Stand Out
As we have learned, Drizly is a new-age alcohol delivery app and has a first movers advantage in many terms. From quick delivery timelines to a vast spread-out network of stores and an offering of over 3,500 types of liquor, the app has a certain footing based on speed, accuracy, safety, and creativity.
Several features make the app stand out in many ways. From its unique business modal to detained in-app filters, there are many things about Drizly that make it one of the most popular alcohol delivery apps in the United States.
Check some of its best features below:
– On-demand and Scheduled Delivery
They provide several fulfillment options like on-demand delivery, scheduled delivery, and on-ground shipping. Their on-demand delivery option is available in more than 100 markets. If you're located outside the on-demand market area, you can receive alcohol by using the ground shipping method. You can check their coverage maps to understand their delivery locations in depth.
– Super Easy and User-friendly App Interface
Simply put, the Drizly app itself is extremely straightforward. You download the app from the Play Store or Apple Store. You then set up your profile, add your location, and begin searching for your favorite alcohol or beers that you want to be delivered to your doorstep.
Once you check out, your one-hour time slot begins. The app sends your order notification to the closest alcohol store responsible for fulfilling your order.
A Drizly driver reviews your location, and about an hour later, he arrives at your home and scans your ID. The Drizzly team has worked with advanced ID detection. This company develops forensic ID verification systems, assuring that the buyer at the receiving end is of legal age to drink alcohol.
Throughout the order process, the app sends regular notifications to keep the customers informed, giving them the ability to track their orders.
– Works on a Monthly Membership Fee System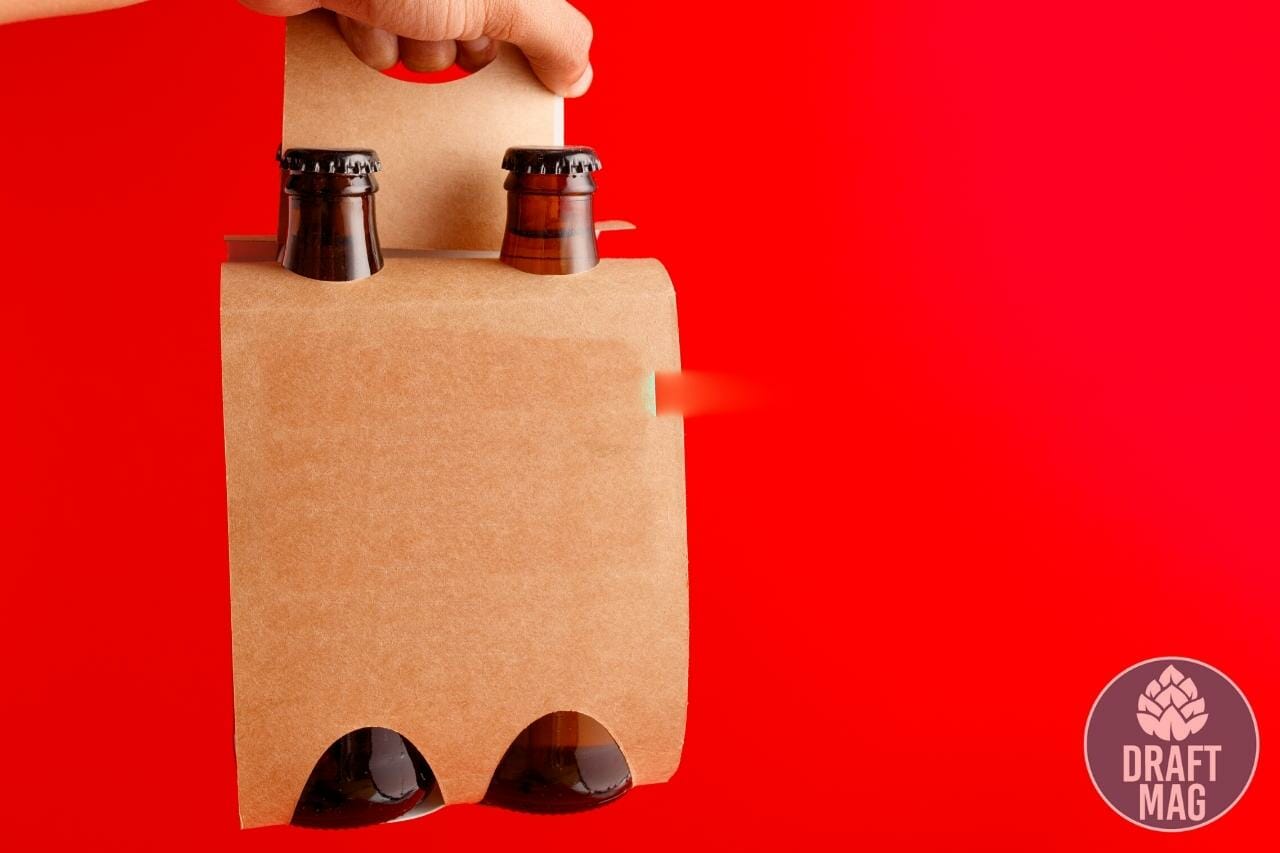 Drizly is not like other delivery services as they don't sell their own labeled alcohol. They don't even have their delivery fleet. They work on a unique concept by providing a platform to its customers through an app to place orders. For liquor stores, they serve them by providing technology that helps them fulfill those orders.
Drizly is extremely popular with local stores for delivering alcohol mainly because it does not take a commission on every order. This is highly beneficial and avoids any hustle for the stores. Instead, it takes a monthly membership fee from each store that signs up as a delivery partner on that app. The app also allows advertisements to be showcased by the liquor stores by providing them with a large audience.
– Supports Local Stores in the Area
They provide their customers with a wide array of listings. They have over 3000 products on their platform. Most of these products are available at affordable prices using the Drizly promo code.
– Works on Advanced ID Detection for Proper Age Verification
They offer quality checks in stores which helps them gain customer trust. These quality checks are done before any store signs up to become a partner. Drizly also offers hyper-personalized offers to their customers by using insights from customer data. Drizly has proprietary ID verification technology that allows drivers to scan ideas before handing over the alcohol.
– High-Speed Delivery
Speed and convenience wise, they have the first movers' advantage. Being one of the largest retail partner television networks, this company's on-demand delivery times are less than 60 minutes in most areas. This gives them an edge for speed and convenient delivery. They have a world-class group of investors, advisors, and a senior managerial team that helped them plan and expand their footprint.
Other Delivery Apps Like Drizly: How They Stand in Competition
There are other delivery apps in the same league.
Let us see what makes Drizly stand out:
– Drizly vs Saucey
| | |
| --- | --- |
| Drizly | Saucey |
| Offers more delivery options | Has simple and limited delivery options |
| Doesn't own a delivery system | Has its own contract drivers |
| Works on a membership and subscription basis | Works on per order basis |
| High delivery and service fee | Delivery fee is usually lower than $5 |
Saucey: alcohol delivery, is yet another among the set of liquor delivery apps in the country. They both work on the simple idea of fast liquor delivery. Saucey's delivery options are white simple.
They don't ship you booze or allow an in-store pick-up, but they give you options like immediate delivery and scheduled delivery. Drizly does not have its delivery system; they are simply a medium for the delivery process. Saucey, on the other hand, has its own set of contract drivers on board who get paid on an hourly basis.
– Drizly vs Minibar
| | |
| --- | --- |
| Drizly | Minibar |
| Counts as an A-qualification | Scores an A and is better on reviews |
| Delivers across the country and Canada | Delivers to under 40 markets |
| Has a better refund policy | Works with local partnerships |
| Has a user-friendly website and app | Has better customer service |
When we weigh based on reputation and business experience, Drizly stands a winning chance over Minibar. Although, both have had a reputation of going downhill every once in a while. Minibar can be considered a quick backup for Drizly.
FAQ
– What Is an Alcohol Delivery Service?
An alcohol delivery service is like Swiggy or Uber-Eats, where the concerned company focuses solely on the business of delivering alcohol.
– Is Drizly a Subscription?
Yes. Drizly doesn't need any special licenses to deliver alcohol, as the delivery is taken care of by the stores themselves. Drizly is popular with stores because it takes a monthly membership fee or works on a subscription modal instead of taking a commission on every sale.
– Does Drizly Check Age?
Yes. Once the shopping process is over and the buyer reaches the checkout point, they are asked to put in their date of birth. On arrival, the driver checks the legal ID, verifies the age, and then hands over the package. The Drizly team has age verification covered.
– Why Is Drizly Shipping So Expensive?
Drizly shipping is expensive as this is mostly to cover any offset costs involved in delivering by the store. In most markets and delivery areas, their delivery fee is as much as $5 per order.
– What Is Their Ground Shipping Policy?
They charge a flat rate per box shipped. These prices vary from store to store as they are set by the retailer and the respective courier service.
– How Can I Get a Refund from Drizly?
Usually, the store arranges an immediate pickup for a return if a wrong product has been delivered. In such situations, returns are generally accepted within five days to purchase.
When you make a purchase of Drizly, the store contact number is usually given; this is where you report the discrepancy of your purchase.
– What Is the 1.99 Charge for Drizly?
The $1.99 charge on Drizly is their service fee.
Conclusion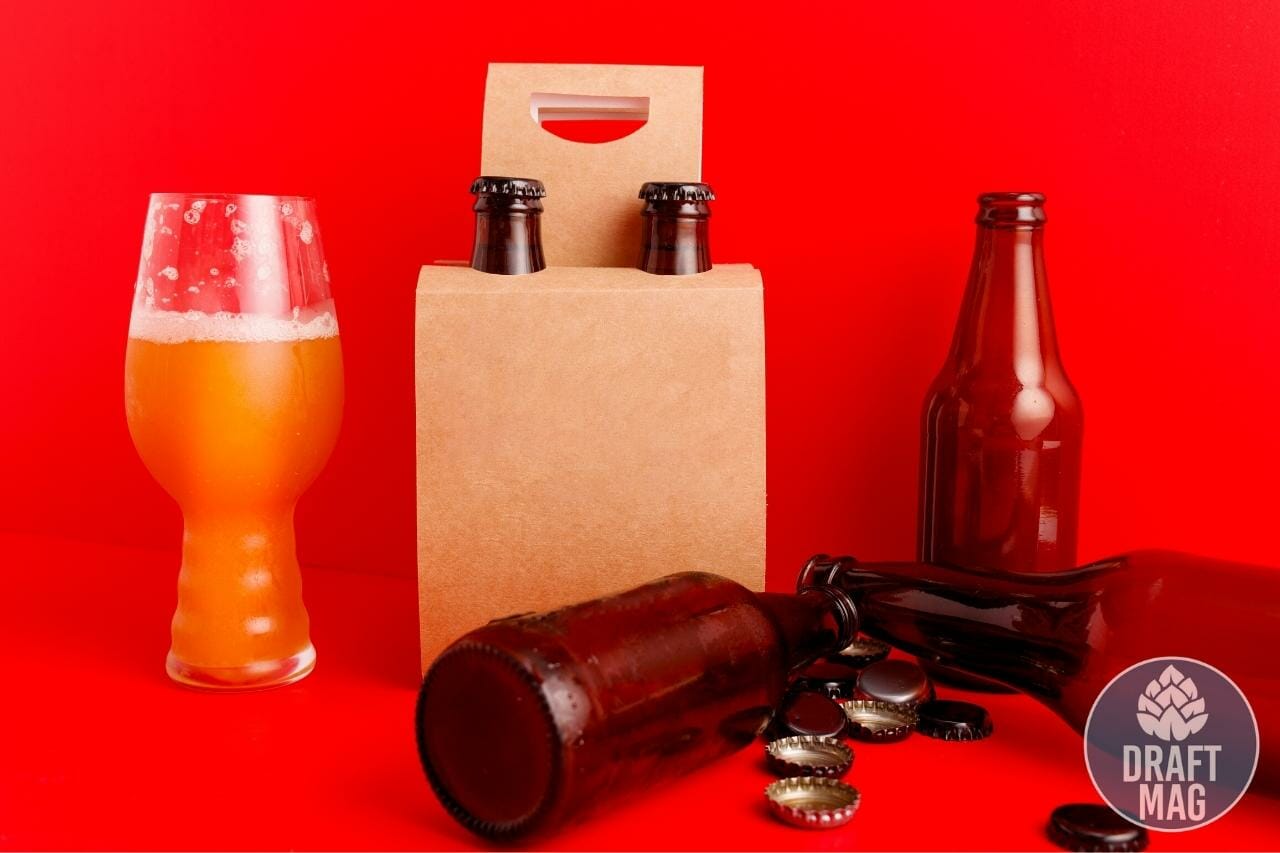 What can be a better way to shop for beer, wine, or liquor than from your couch?
Drizly is a two-sided marketplace that connects consumers to alcohol distributors or retailers in the local vicinity via a website or an in-mobile app. Drizzly does not charge commission. It charges a monthly membership from the retailers.
When you want the alcohol delivered to your doorstep, and you want it fast, this app is of the best use.
However, if you are looking for cost savings, it might not be for you, as delivery fees and tips can add to your total costs. There are plenty of mixed reviews about Drizly, but we can't argue that it is still one of the best, most innovative solutions for liquor delivery in the country.