Beers Like Blue Moon: Substitutes for This Fresh Summer Drink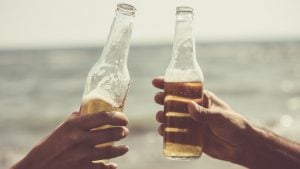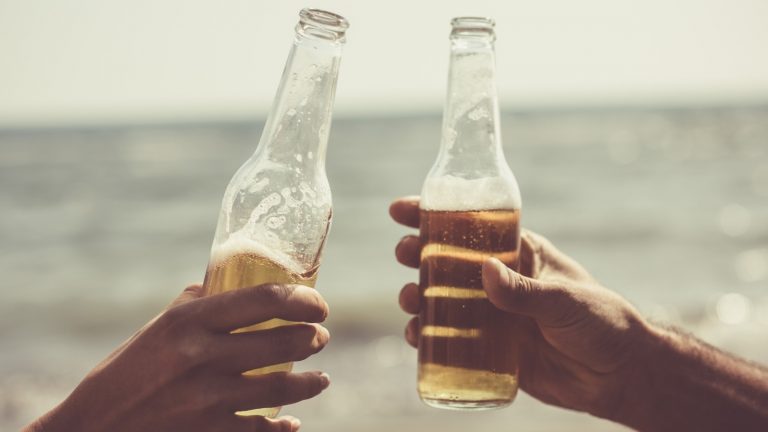 If you are someone who is on the hunt for beers like blue moon, look no more. This article will help you with the best blue moon alternative options.
Whether you are looking for tried and tested beer brands or something for the weekend barbecue, this list of beers will surely fulfill your desire of chilling in the backyard or soaking some sun by the beach.
Beer Similar to Blue Moon
Whether you are a seasoned drinker, a mere beer enthusiast or have just begun to dip your feet into the world of craft beer, you may agree with the opinion that Blue Moon is the go-to choice for all summer beer drinkers. It represents a fresh citrusy style of ale that has been brewed in Europe for years.
If you are a Blue Moon or even a Hoegaarden fan, and are looking to expand into horizons similar to this style of beer, start checking out your local stores for a witbier, Weissbier, or even a hefeweizen.
Here are some options similar to beers that taste like blue moon:
Pyramid Hefeweizen
A brilliant and fresh wheat ale that is smooth and mildly spiced. It is light on banana flavors and goes down smoothly.
Harpoon UFO Light Force Boston
With an ABV of 4 percent, this is a lighter version of the classic American Witbier. It shares small tones of spice and a base of fruity flavor. With only 94 calories, this is one beer that won't kill your hard work achieving that beach body.
Japas Cervejaria Oishii Chicago
Everything from the name to the packaging to the taste of this beer shouts out "delicious," which is what "Oishii" stands for. The aroma is a burst of fresh, subtle ground coriander seeds with hints of lemongrass. There are some light notes of ginger in this beer, and it brings a refreshing cooling effect rather than heat to the palate. With an ABV of 4.7 percent, this is the perfect drink for a picnic day at the beach.
Ross Brewing Co. Manasquan Wit Port Monmouth, N.J.
This beer calls out peppy, summer flavors. With bubblegum, candy, banana and a pinch of orange zesty flavor, this beer has an ABV of 5.1 percent. It leaves the palate with classic Belgian white ale flavors, and is just the right balance — not too fruity, not too heavy.
Schofferhofer Grapefruit Hefeweizen Frankfurt, Germany
This is a super-light beer with an ABV of only 2.5 percent. As the name suggests, it is a hefeweizen beer blended with grapefruit-flavored soda. It is a super friendly, breezy and enjoyable summer drink with a cocktail base.
Springdale Brewing Company Lavenade Framingham, Mass
This drink comes with extremely attractive packaging. The color of the can is a mix of lemon yellow and lavender, which goes perfectly with what the drink represents. This is a lemon and lavender flavored ale with a perfect blend of fresh-squeezed lemonade and balanced sourness.
It pretty much tastes like a bath bomb, and this beer is a good addition to any cocktail mixer with gin and honey.
Goose Island 312
With an ABV of 4.2 percent, this beer is close next to the Blue Moon. It has an orange zesty flavor and is available in almost all restaurants.
Allagash White
There is a thin line between mass-produced beers and craft beers. Allagash is that thin line. It is a crisp and refreshing beer, and this is one Belgian white ale you ought to put on your list.
This beer has a classic formula. Lots of wheat spiced with coriander and curacao orange peel gives it a refreshing finish.
Hitachino Nest White Ale
With an ABV of 5.1 percent, consider this a must-have in the American craft beer circle. With coriander and nutmeg adding the desired levels of spices, fresh orange juice is used in place of orange peel to create a balance between its sourness and fruity flavors.
Three Floyds Brewing Gumballhead
Grapefruit, lemon zest, marmalade and peach — talk about summer in a glass. Add to this the Amarillo hops and a handheld portion of American Red Wheat, and you've got yourself a perfect drink. This beer is somewhat fruity with a touch of hoppiness, with an alcohol by volume of around 5.6 percent.
Blue Moon Beer: A Quick Look Into This Awesome Summer Drink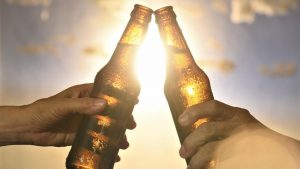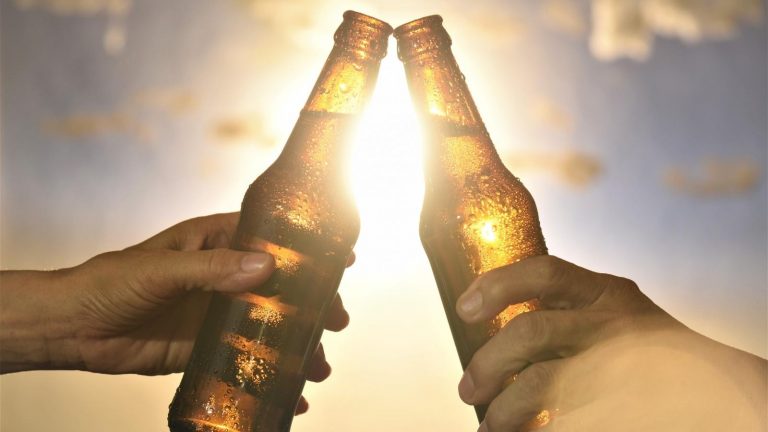 Blue moon is a beer brand brewed by Miller Coors under the name Blue Moon Brewing Company. The blue moon beer was started almost two decades ago by a creative brewer named Keith Villa in his 2700 square-foot brewery in Denver, CO.
Blue moon is sold in over 25 countries, and the brand's flagship beer is known as Blue Moon Belgian White. Seasoned drinkers claim that this type of beer only comes around once in a blue moon.
You might have noticed that the Blue Moon beer is typically served with an orange. The prime ingredients of a Blue Moon beer consist of white wheat, malted barley, coriander, oats and Valencia Orange peel.
Keith decided it would be a fresh way to serve beers by adding a slice of orange at the rim of the glass when he saw European bartenders serving beer with lemon wedges. This would also compliment the already awesome beer.
Types of Blue Moon Beer: The Variety Speaks for Itself
While the most well-known beer from Blue Moon's list still remains the award-winning Blue Moon Belgian White, also known as Belgian Moon in Canada, there is more to Blue Moon beers otherwise.
There are various types of Blue Moon beers in the market, but most of them are seasonal.
At the time of this writing, Blue Moon offers these variations of beers:
– Blue Moon Belgian White
This beer has an ABV of 5.4 percent. The aroma varies between notes of orange, pepper and coriander, and it also has some malt sweetness at the back. On the subject of flavor, the beer has a subtle balance of acidity and a malty background.
There is also a good balance between the sweetness of orange and spices from the pepper. Overall, it has a full, creamy mouthfeel.
– Blue Moon Mango Wheat
This beer strongly tastes of mango, citrus, fruit juice and wheat. It is a refreshing drink for a sunny beach day.
The moderate carbonation leaves the palate clean and fresh, and with an ABV of 5.4 percent, this is a relatively easy drink.
– Blue Moon LightSky Citrus Wheat
This is a lighter version of the classic wheat ale. Instead of the iconic Valencia orange, this beer is brewed with tangerine instead. With an ABV of 4 percent and just about 95 calories loaded, it's an excellent option for mid-summer days or evenings on the beach.
– Blue Moon Iced Coffee Blonde
This beer is a tradition-breaker when it comes to Blue Moon beers. It is a seasonal beer that maintains a classic wheat beer flavor and is a quick change from citrus to coffee. There are some light coffee aromas followed by maltiness, with a slight spicy sweetness that sets the brew apart.
– Blue Moon Honey Daze
In the coming summer, all you would want to do is chill by the pool and drink this summer-in-a-bottle brew. Everything about this beer shouts summer. It clocks in at around 114 calories with an ABV of 3.9 percent. It also offers slightly more flavor and sweetness than LightSky.
There is a distinct flavor of honey at the back, but what distinguishes this beer from the rest is its shiny golden color and medium-bodied mouthfeel.
Fun Facts You Didn't Know
In Canada, Blue Moon is called the Belgian Moon because a Canadian company trademarked "Blue Moon" before Coors was able to.
The Blue Moon Belgian White and Blue Moon Honey have won many awards and gold medals in the World Beer Championship and World Beer Cup.
Blue Moon beer is sold in more than 25 countries. This just goes to show how good the beer is and how widely accepted it is.
Blue Moon Beer is served with an orange slice because lime or lemon doesn't compliment the Valencia Orange peel that is used to make this beer.
Conclusion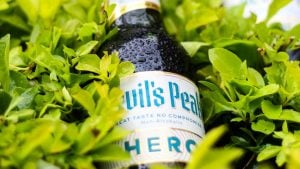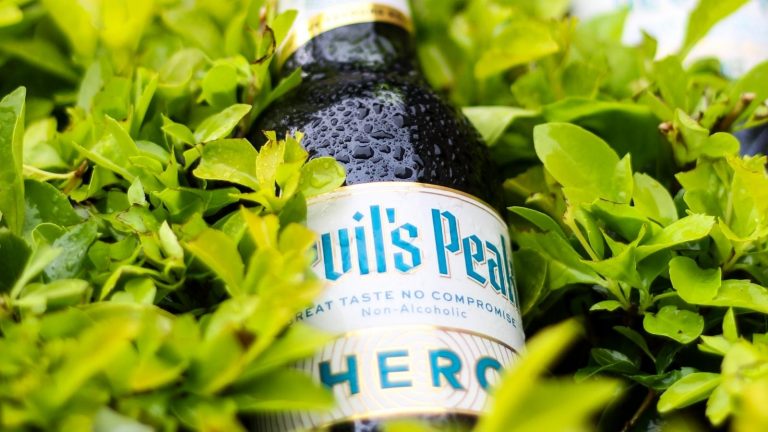 Here are the most prominent points we discussed in the article above.
Blue Moon is a refreshing, super-loved and enjoyable summer drink.
Blue Moon beer is known for its zesty, fruity and citrusy finish.
Although this brand may carry more controversy on its shoulders than other brands, it goes unsaid that this brand has made its own name over the years.
For the ones hunting for complexity and depth in their flavors and aromas, Blue Moon might not be the best choice.
Over the last couple of decades, brewers have created similar recipes for people with similar tastes.
For those looking for the best alternatives to Blue Moon, there are plenty of beers to try in the market, such as witbier, Weissbier, or even a hefeweizen.
There are plenty of beers like Blue Moon in the market, and the ones we talked about in this article are just some of the more common ones. If you are wanting to try something new, there's nothing stopping you from getting one (or three) of these beers!