Best Breweries Buffalo NY: Your Guide to the City's Beer Places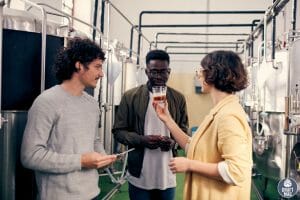 Looking for the best breweries Buffalo NY means you've discovered how diverse and exciting the beer scene in the city is. With many young breweries coming up in the city, you can enjoy delicious IPAs, sour beers, imperial stouts, and various barrel-aged choices.
If you're an out-of-towner in Buffalo, you might not know some of the breweries leading the scene in the city. Let's take a closer look at the best breweries in Buffalo, NY.
| | | |
| --- | --- | --- |
| Buffalo Beer Breweries | Number of Active Beers | ABV (Lowest-Highest) |
| Big Ditch Brewing Co | 11 | 4.3 – 7.2 percent |
| Community Beer Works | 23 | 3.2 – 8.2 percent |
| Flying Bison Brewing Company | 9 | 4.8 – 8 percent |
| Southern Tier Brewing Co | 27 | 3.9 – 10 percent |
| Brickyard Brewing Co | 34 | 4 – 10.6 percent |
| Britesmith Brewing | 8 | 4.2 – 6.8 percent |
| Buffalo Brewing Company | 19 | 3 – 8 percent |
| Froth Brewing Co | 27 | 5 – 11.7 percent |
| Hamburg Brewing Company | 21 | 4.5 – 10 percent |
| Lafayette Brewing Company | 13 | 4.8 – 11 percent |
| Old First Ward Brewing Co | 30 | 4.6 – 7.5 percent |
| Pearl Street Grill & Brewery | 20 | 3.2 – 10.5 percent |
| Pressure Drop Brewing | 9 | 5.2 – 9.5 percent |
| Resurgence Brewing Company | 21 | 4.2 – 8 percent |
| Thin Man Brewery | 18 | 4.9 – 15.32 percent |
| 12 Gates Brewing Company | 27 | 4.5 – 8.5 percent |
| Ellicottville Brewing Company | 30 | 5 – 9 percent |
| 42 North Brewing Co | 15 | 4 – 12 percent |
| New York Beer Project | 7 | 4.3 – 6.8 percent |
| Steelbound Brewery | 23 | 3.9 – 8 percent |
The Best Breweries Buffalo NY
After much research, we have compiled a list of the top 20 breweries in Buffalo, NY for a great beer experience.
– Big Ditch Brewing Co
At the top of our list is Big Ditch, a craft beer company in the downtown area of Buffalo, New York. The brewery is known for providing drinkable and innovative beers distributed around Western New York. Some of the top beers in the Big Ditch include: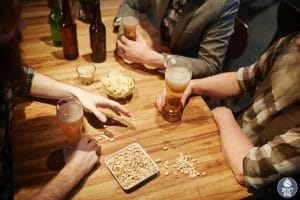 Hayburner.
Excavator
Dayburner
Make Me Wanna Stout
Beer That Tastes Like Beer
Big Ditch was named after Clinton's Big Ditch, the nickname for Erie Canal. All the beers are made with the best ingredients at Big Ditch, combining art and science. You can also purchase merchandise like gift cards, apparel, hats, glassware, and more from the online store.
– Community Beer Works
For award-winning local beer in Buffalo, NY, you should visit CBW. CBW has been making top-quality beers in the city since 2012 to foster togetherness and bring the community together. Their beers are pretty unique, with choices such as: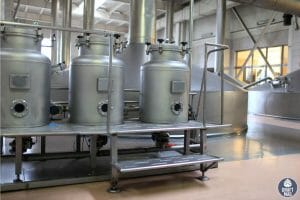 Meyer Lemon Let's Go Pils
Good Neighbor IPA
Cosmic Punch IPA
Sponge Candy Whale Stout
CHARGE Blackberry Sour Ale
Community Brewery is also known for offering a full menu of delicious foods, including shareables, chicken sandwiches, burgers, salads, fries, desserts, and ice cream sandwiches. If you're interested in brunch, CBW also offers this every Sunday. You can also look out for their fun events and delicious cocktails.
– Flying Bison Brewing Co
Flying Bison is known as the first stand-alone brewery to operate in Buffalo. Before this brewery opened, the only brewery was Iroquois Brewing, which shut down in 1972. Then, Tim Herzog, an award-winning brewer with over three decades of experience, founded it. You can enjoy top beers like: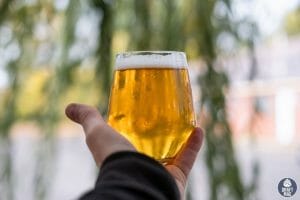 Peach White Ale
Larkin Lager
Aviator Irish Red
Whiteout IPA
Dub Master IPA
Flying Bison is known for offering its tours on Thursdays, Fridays, and Saturdays. Here, you can view how your beers are made and taste samples on flights. The beer company is very active in the Buffalo community, as it partners with bakeries, restaurants, farms, and transportation companies in the city.
– Southern Tier Brewing Co
Southern Tier Brewing is one of the oldest and most popular breweries in Buffalo, NY. The brewery has different locations and opened its taproom in Buffalo in 2021. You can order beers from Southern Tier and their sister brands in the Buffalo taproom. Some of the in-house brews include: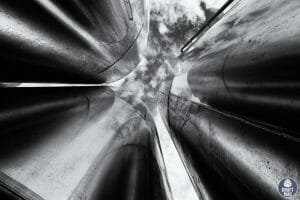 Raspberry Wheat Ale
8 Days a Week
Steam Beer
The Crisp Pilsner
Southern Tier was founded in 2002 and quickly became one of the top craft beer producers in the United States. They are primarily known for their handcrafted ales, which can now be bought in over thirty states in the US. You can also look out for their food menu and spirits.
– Brickyard Brewery Co
Next on our list is Brickyard Brewery, located near Buffalo, which is known for its diverse range of beers and food menu. The brewery allows you to purchase beers on draft and in craft cans or bottles. Some of the top beers offered by Brickyard include: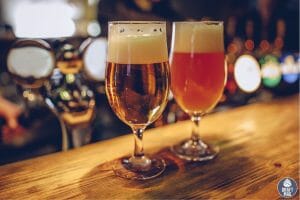 White Bronco
Sip of Sunshine
Sindaco
Ledge Party Light
Fruited Pilsner
Brickyard is known for balancing food and beer with its BBC Banquet Menu. You can even rent the banquet hall and other spaces for your different events. You can purchase many of their beers online and get them delivered or opt for curbside pickup instead.
– Britesmith
Britesmith is a brewery, restaurant, and beer garden, offering a fantastic experience for those visiting Buffalo, NY. The brewery is located in Williamsville, NY, less than 20 minutes from Buffalo. The trip is worth the drive, as you can enjoy delicious beers like those below.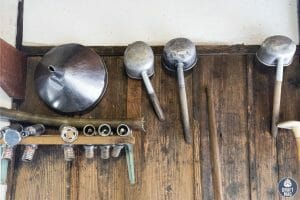 Briter Haze
Billie Haze NIEPA
Millstone Wheat
Iron Horse
Britesmith is located in what used to be a blacksmith shop in the 1800s and is named after Brite Smiths, a type of blacksmith. The brewery focuses on creating the best brewpub experience with its delicious beers and wood-fired Neapolitan pizzas. You can order many of their beers online or visit the taproom for the real deal.
– Buffalo Brewing Co
Next on our list is the Buffalo Brewing Co, which offers a taproom created to keep beer lovers in the city engaged. The founders focused on providing neighbors and locals with high-quality, fresh beers made with traditional, time-honored processes. There's a broad spectrum of beers available, and here are some top recommendations: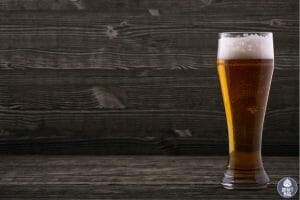 1764 Strong Ale
1802 IPA
1813 Porter
1825 IPA
1842 Vienna Lager
The family-operated brewery is also community-focused, as they believe that Buffalo city is one of the things that make Western New York special. At their bar, you can order beers and enjoy a cozy, communal-style taproom that helps you bond with other beer lovers
– Froth Brewing Co
Next on our list is an independent craft brewery in Buffalo, NY, specializing in IPAs, stouts, and sour beers. Whether you're looking for fruity sours, pastry stouts, or imperial IPAs, the beer menu has diverse choices. Some of their top beers include: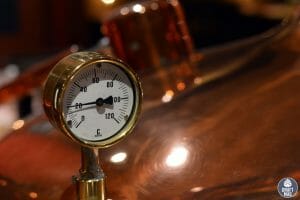 Heavy Handed Stout
Liquid Lollipop Sour
Terp Sauce IPA
Pastry Works Stout
Pillow Top IPA
Froth Brewing also has a wine list for non-beer drinkers. The Munch restaurant provides their food, and you can order that online along with the beer. The brewery's site also allows you to purchase gift cards and other merchandise.
– Hamburg Brewing Co
Hamburg is less than 25 minutes from Buffalo, NY, and you should check out Hamburg Brewing when you're in the city. As one of the best Buffalo breweries, the brewery offers a delicious selection of beers that cover any style you might think of.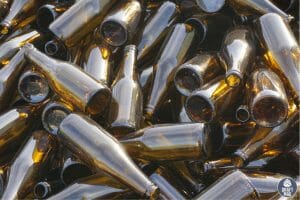 Lake View Lager
Louis IPA
OMS
Citrus Wheat
Raspberry Lemon Kolsch
Hamburg Brewing also offers delicious hard cider drinks for non-beer drinkers and is known for providing live music entertainment from different bands. You can also order their wine and take your choice from the food menu. From burgers and chips to wings and salads, you can get seafood, pizzas, mac n cheese, and more.
– Lafayette Brewing Co
Another fantastic place for craft beer and food in Buffalo is Lafayette Brewing. The brewery can be found in the Lafayette Hotel in downtown Buffalo. Their beers are made on-site, in a 15-barrel brewhouse below the main bar and with ingredients from their grain silo in the backyard. Here are some of the quality beers you should try: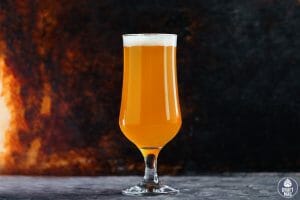 Citra & 7
Prophet's Rock
Wood Fired
Doc Bayley's Bitter
Eighty-Five
Lafayette has updated its pub menu, and its taproom is designed to look like a bar and arcade combo. You can play pinball machines, darts, shuffleboard, billiards, and foosball at the brewery. When you visit, you should also look out for their happy hours and brunches and book them for events.
– Old First Ward Brewing Co
The history of Old First Ward Brewery can be traced to 2014, when Bill and Matt, the founders, bought Gene McCarthy's and established the brewery. Although the brewery started with three beers alone, it now offers a wide range of delicious beers. Check out their fun tap list when you visit, with famous beers like: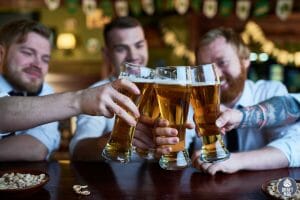 St. Patrick's Pilsner
Crikrat Kolsch
Chill
Ipso Facto IPA
Against the Grain Hefeweizen
Old First Ward also features a seasonal garden that you can check out when the weather is good and fun events. Something fun is always going on, from Beer School and Sunday Night Live Music to Trivial Tuesdays and beer releases.
– Pearl Street Grill & Brewery
A popular brewpub in Buffalo, Pearl Street Brewery is pretty popular among locals and visitors in the city. You can check out their beers on tap, although it is constantly rotating. There are year-round beers and a seasonal series. Plus, you can request a beer keg.
Check out the top beers in the brewery: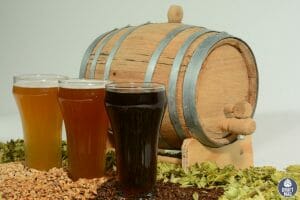 Ron Mexico
Natural Disaster
Hot Pearl Summer
Sips Or It Didn't Happen
Flex Appeal Sour
You can expect a delicious menu at this grill and brewery, whether it's bacon, salad, fish, or chicken. They also hold happy hours and special offers for birthday parties and office gatherings. You can book their space for your events and enjoy their beers simultaneously.
– Pressure Drop Brewing
Pressure Drop is another one of the top breweries Buffalo NY. Their beers are inspired by the West Coast style and offer drinkable options for enthusiasts and novices. Since it was founded in 2017, the West Coast-inspired brewery has been located in an East Coast location and uses this to craft its beer. Here are the beer series available at Pressure Drop: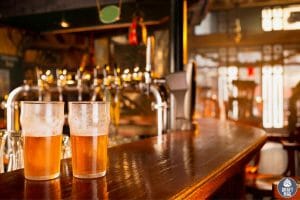 Sticky Trees
Strummer
Buckstar
Space Monkey Series
Blackalicious
All the beer is made by Karl Kolbe, their head brewer known for using quality hops and experimental ingredients. Their beers are flavorful and crisp, made in five 34-barrel fermenters. You can visit the tasting room or check out local stores in Buffalo and Western NY.
– Resurgence Brewing Co
Resurgence allows you to enjoy their delicious craft beers in the taproom, garden, or your home. The taproom is popularly seen as a gathering spot for locals in Buffalo, where they can connect over delicious food and beers. Some of these top beers include: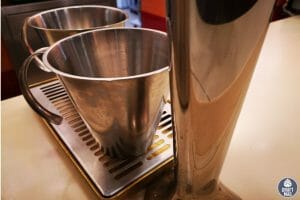 Bridge Pilsner
Blue Raspberry Shandy
Resurgence IPA
Key to the Cuffs
Loganberry Wit
The brewery opened in 2014, but its current brewery and taproom were launched in 2019 on Chicago Street. With a larger production facility, customers can enjoy even more quality when visiting. The brewery also features a full restaurant and banquet center in this location.
– Thin Man Brewing
Another exciting place for craft beer while in Buffalo, NY is Thin Man. The Buffalo-born company was founded in 2016 to provide Western NY with inclusive and unique craft beers. Some of these one-of-a-kind beers include: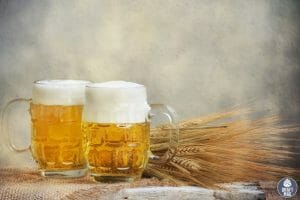 Bliss DIPA
Pills Mafia Pilsner
Trial by Wombat Galaxy IPA
Minkey Boodle Raspberry Sour
Sci-Fi Hamster Wheel NEIPA
Whether you're looking for fruity sours or IPAs, the brewery always offers something fun. You can also look out for their beer releases and brunches. Thin Man also features a barrel program, featuring over 200 barrels with spirits, wines, and maple, for complex and diverse beers.
– 12 Gates Brewing Co
Next on our list is 12 Gates Brewing, which provides its visitors with handcrafted beers made with ingredients sourced from around the world. The 30-barrel independent brew house is located in Williamsville, a short drive from Buffalo. It is also worth the ride, with some exciting beers like: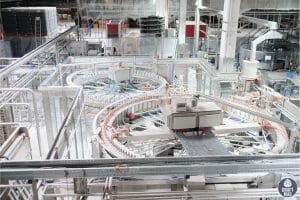 Happy Daze
Moonlight Fog
West Coast Style IPA
Tropical Fruit Explosion
Coffee Porter
There are 18 rotating taps of beer at 12 Gates, but the menu includes wine and cider. You can enjoy a beer in the taproom or outdoors in the shade with live music. Their beers can be purchased in stores and restaurants in the city or to-go in the bar.
– Ellicottville Brewing Co
Located less than an hour from Buffalo, Ellicottville Brewing Co is an award-winning brewery that has been around since 1995. They are constantly releasing new beers and changing the tap list. Some of the famous beers include: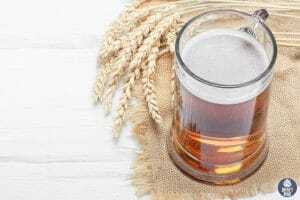 Blueberry Wheat
Blood Orange Hefe
Skinny Atlas Strawberry
Strawberry Crunch Bar
Bourbon Barrel Aged Blueberry Maple Pancake
Ellicottville Brewing also allows for tours, showing you the behind-the-scenes of how your favorite beers are made. They also participate in or organize fun events, and you can purchase their gift cards online to give to others.
– 42 North Brewing Company
42 North Brewing is located in East Aurora, less than 25 minutes from Buffalo, NY, and is a fun drive resulting in delicious beer. The beers are vibrant and different, from citrus IPAs to toffee porters. Check out these beers when you visit: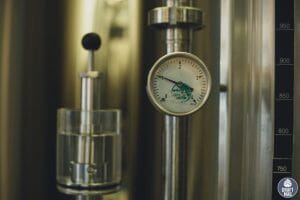 SoBo Red Ale
Borderland
Day Trekker
Front Page Kolsch
Leo's IPA
42 North is always bustling with activities too. Some of their popular events include the 43 North Concert series, Tap Trekker Summer Tour, Sunset At the Stables, Bricks & Brews, and more. You can also get food with your beer from Fat Bobs BBQ.
– New York Beer Project
We also recommend New York Beer Project for beer lovers who want to enjoy a gastropub in Buffalo. It is located in Lockport, NY, which is about 40 minutes away from Buffalo, NY. There are two other locations in Victor, NY, and Orlando, FL. When you're at the Lockport location, you can check out top NYBP beers like: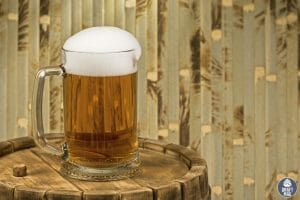 Supernatural
Victor Lager
Gameday
Destination IPA
Buckleberry Wheat
Aside from the beer, NYPB features a gastropub menu, craft cocktails, brunch offerings, a Tiki Bar Menu, and a summer specials menu. The events are packed too, with brunch, trivia games, magic shows, live music, and discounts on crowlers.
– Steelbound Brewery
We're rounding up our list with Steelbound Brewery, which you can visit where Buffalo meets Ellicottville. The brewery offers handcrafted beers made with locally sourced ingredients for top-quality. Some of these top beers include: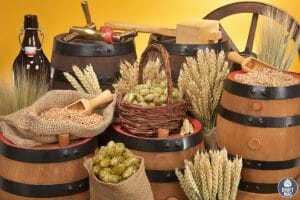 Alpha Ralpha
Last Minute IPA
Nutty Blond
Fat Porter
Chapter One
The dog-friendly brewery offers dining on the main floor, an outdoor patio, and an outdoor bar. You can also get delicious food and cocktails for non-beer drinkers.
Conclusion
Buffalo, NY is bustling with a diverse range of breweries that will keep any beer lover busy in or around the city. Here are our top recommendations: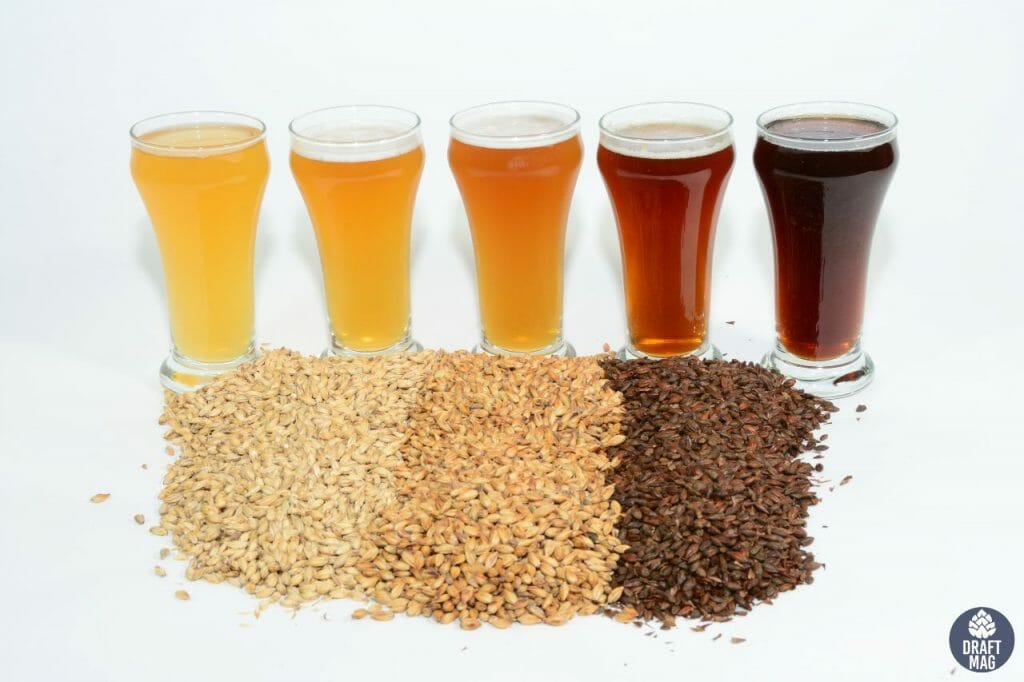 Big Ditch is the best on our list, known for its drinkable and innovative beers.
Brickyard is the best brewery in Buffalo for food and beer balance.
Hamburg is the top option for a brewery near Buffalo, NY.
Thin Man is the best brewer for barrel-aged beers.
42 North is the ideal choice for a brewery with exciting events.
Next time you're in Buffalo for beer, you should definitely start your experience with the top choices on our list!