List of 15 Best Breweries at Lake Tahoe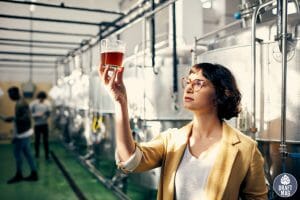 The perfect Tahoe brew exists as long as you know where to look. Whether you need a cold pint or want to go on a brewery tour in Northern and Southern Lake Tahoe, our list of breweries that make the best brews will surely come in handy.
From fancy taprooms to breweries that serve a nice meal, these breweries will cater to everyone, regardless of your preferences. Here are the top 15 breweries that produce the best brews in Lake Tahoe worth trying.
Brewery
What We Like
South Lake Brewing Co.
Has a family-friendly/dog-friendly atmosphere.

A spacious indoor tasting room.

A wide range of great-tasting Tahoe brews is available.

Lake Tahoe AleWorX
Has the type of Upbeat atmosphere that's great for beer and music.

There's a live music/DJ to get guests grooving on their feet for the perfect happy hour.

The Hangar Taproom and Bottle Shop
The brewery provides a family/dog-friendly atmosphere for parents.

You can enjoy a beautiful view from its large beer garden.

There's an assortment of fun activities to participate in and a variety of beers on tap.

Cold Water Brewery & Grill
This place offers on-site brewing.

You can also enjoy delicious meals straight from the brewery's farm-to-table kitchen.

The beers and meals are also quite affordable and worth a visit.

Stateline Brewery & Restaurant
Stateline has one of the nicest selections of beers and other drinks we had.

Has a full-service restaurant with an extensive menu.

You can find guest taps from other breweries.

South of North Brewing Co.
Has an impressive and extensive outdoor patio to enjoy the cool air and a cold pint.

Fire pits are available at strategic points to keep guests warm on cooler nights.

Sidellis Lake Tahoe Brewery
Sidellis Tahoe Brewery has a full-service restaurant, so you don't have to worry about searching for food trucks.

There's also a nice beer selection to tease your taste buds.

You also get to choose from the variety of dishes available.

The Brewery At Lake Tahoe
One thing to like about The Brewery at Lake Tahoe is its wide selection of barrel, specialty, and experimental beers.

The Brewery also provides a relaxed and cozy atmosphere for its guests to enjoy their cold pints.

FiftyFifty Brewing
FiftyFify has a highly functional in-house restaurant.

Its Tahoe brews are also remarkable, and the staff is quite friendly.

Tahoe Mountain Brewing
Tahoe Mountain brews nice Tahoe beers that you can't help but love.

There's also a variety of great food to choose from, and you get good beer and food for an affordable price.

Bear Belly Brewing Company
We enjoy the great-tasting beers from Bear Belly.

The brewery has a cute, cozy outdoor patio perfect for dates and family hangouts.

Alibi Ale Works
One can't help but admire that Alibi Ale has quite a vast selection of beers on draft. We also like its appealing food menu.
Donner Creek Brewing
The Tahoe brews are great, and the place is suitable for families and pets.

There's an extensive outdoor patio, live entertainment, and games to keep guests entertained.

The Good Wolf Brewing Company
The Good Wolf has a highly aesthetic atmosphere.

It is also airy and cozy, and nice craft beers are available for your drinking pleasure.

The Mellow Fellow
You get to choose from over 40 beers on tap.

The brewery provides live entertainment.

The Mellow Fellow has a family-friendly atmosphere.
The List of the Best Lake Tahoe Brews
If you're looking for the best breweries in Lake Tahoe area, we have collected a list of the establishments that will satisfy your curiosity. Check what each of these breweries has to offer.
– South Lake Brewing Company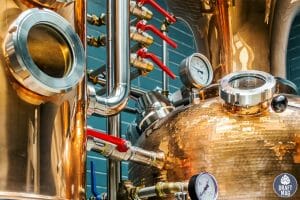 This is, without a doubt, the largest production craft brewery you'll find in Southern Lake Tahoe. Known as a community-focused brewery, it is the perfect place for families and friends to enjoy great beer. One thing we love about this brewery is that it is not only family-friendly but also pet-friendly. There are 16 taps on the ground, and different spots are available to enjoy your beer.
You can choose to enjoy the nice view from a front patio or the beer garden. You can also enjoy your brew from the comfort of the cozy indoor tasting room. Although it does not sell its food, food vendors are available in the beer gardens to cater to your needs. Try out their popular Marlette Sunrise Blood Orange Blonde and the Trailblazer Pale Ale.
With a variety of board games, corn hole, and a spacious atmosphere, you'll surely have an awesome time with your loved ones. You can catch them holding fundraisers and other exciting events on special days. You can find them at 1920 Lake Tahoe Blvd., South Lake Tahoe, CA 96150.
– Lake Tahoe AleWorX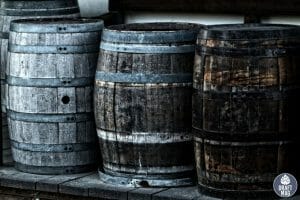 Located on two different premises, this spot is the perfect choice for a day out with friends over great beer, wood-fired pizza, and top-notch live music. We recommend AleWorX because of its upbeat atmosphere that's great for fun-seeking beer lovers. They have a self-serve tap wall that offers great brews, nitro coffee, self-pour wine, and even Kombucha. AleWorX also offers happy hours and silent disco parties and even has a DJ to get visitors dancing to great music.
If you're ever in need of a place that offers great beer along with delicious pizza and live music, make sure to stop at AleWorX. You can also try out the shot ski game with your friends. You can find it at either 2050 Lake Tahoe Blvd/, Suite #2050, South Lake Tahoe, CA 96150, or at 31 US-50, #105, Stateline, NV 89449
– The Hangar Taproom and Bottle Shop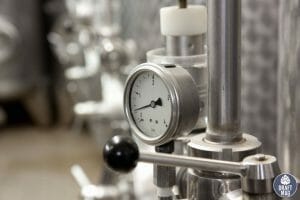 With over 30 beers on tap, The Hangar has one of the district's largest and most versatile beer selections. They also operate the largest outdoor beer garden making it a hot spot for tourists and locals alike. You get to taste different amazing beers on-site and even use the growler fills for drafts you'd like to take back with you. Although The Hangar doesn't have an in-house restaurant, they work with an assortment of food trucks and vendors.
These vendors are available to serve delicious meals to visitors on specific dates. One reason why we love The Hangar is that it is a family-friendly brewery that also allows dogs. However, the dogs will need to be on a leash. We also like that visitors are allowed to bring their meals.
There's never a dull moment at The Hangar as there's a variety of activities to keep guests coming in. You can participate in their popular Color and Chug, Yard Games, fire pits, and if you need great music, there are live music events just for that. You can also buy souvenirs like hoodies, hats, wristbands, and other items from their merchandise section. The Hangar is located at 2401 Lake Tahoe Blvd., South Lake Tahoe, CA 96150.
– Cold Water Brewery & Grill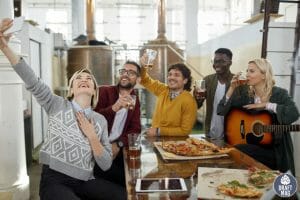 Popular for its IPAs and ales, this is one of the best craft breweries in Lake Tahoe. In fact, this brewery is so great that it was named "Best of Tahoe" from 2015 right up to 2019. While the beer selection is nothing outstanding, it is great, and the food is also nice as it is prepared from their farm-to-table kitchen.
One reason why this brewery is on our list is that they produce all of their beers on-site, thanks to their 7-barrel brewhouse. With that, you'll surely get a cold, fresh pint any time of the day. You can even take home a draft available in 16-ounce cans. Be sure to try out their popular Feel Good IPA and wheat beers.
On Wednesdays, you can get a nice pint and dinner for as low as $10! Located at 2544 Lake Tahoe Blvd. South Lake Tahoe, CA 96150, Cold Water is a perfect place to wind down and enjoy a nice piney beer.
– Stateline Brewery & Restaurant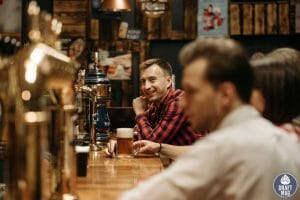 This brewery/restaurant is located at the Stateline and is both a brewery and restaurant. Known for its seasonal beers, IPAs, Pale Ales, and Blonde, Stateline is a great place to unwind from a busy day outdoors. Located at the foot of the Heavenly Gondola, it is a perfect place to relax after an exhausting hiking trip. The brewery even offers guest taps from other breweries in Lake Tahoe, as well as a menu with amazing appetizers and meals.
Whether you need a sandwich or something more exotic like seafood, Stateline caters to all your needs. You can get these from the extensive drink menu if you're a fan of bourbon, craft cocktails, or even single-malt whisky. You can enjoy your brew on the brewery's heated and spacious patio or in its indoor area. Located at 4118 Lake Tahoe Blvd, South Lake Tahoe, CA 96150, Stateline is easy to locate and is a walking distance of the casinos at the Stateline.
– South of North Brewing Co.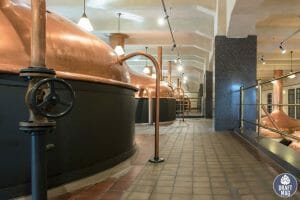 If you're a fan of beer and music, you need to visit this brewery. Known for its nice cold brews and live music, it is a relaxing spot to hang out with friends and family over a bottle or can. Located at 932 Stateline Ave., Suite B, South Lake Tahoe, CA 96150, it has a spacious beer garden and fire pits to keep you warm and cozy as you drink. Whether you're a fan of West Coast IPAs or Blonde Ale, South of North offers a refreshingly great pint that's worth the price.
It also has a starter menu that includes sandwiches, grain bowls, pretzels, and other heavy meals like sausages to enhance your beer drinking experience. Be sure to visit for special events like raffles, fundraisers, and live music to have a wonderful time drinking your beloved beer.
– Brewfest at Lake Tahoe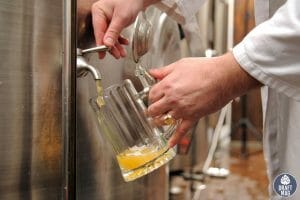 Although not a brewery, this is the perfect event to try out the most amazing brews. The event features different Lake Tahoe breweries showcasing their taps and variety of beer selections. From lagers, stouts, and IPAs right down to blondes, you can have a taste of the best beers in the area. If you're looking to sample barrel-aged, experimental, and even specialty beers from your favorite breweries, you'll enjoy being at this event.
You even get to sample some local homebrews and generally have a great time. Being a family-friendly event, live entertainment and food booths are available at the Brewfest.
– Sidellis Lake Tahoe Brewery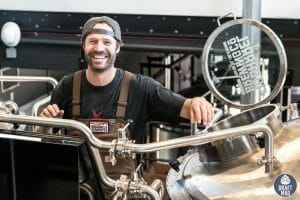 Like Stateline, Sidellis Brewery is located in Lake Tahoe, along with its full-service restaurant. It has a cabin log design that is highly aesthetic and comfy. Both its indoor and outdoor spaces are very cozy and great for relaxation. Sidellis has a nice selection of seasonal and year-round brews to impress your taste buds.
On special occasions, you can even sample their specialty and experimental brews. You can choose to enjoy your beer on-site or take it away with you. The brewery also offers a food menu that contains pairings like BBQ sandwiches, salad, flatbread, nachos, and other small bites. You can try out the popular Beer Cheese soup along with any beer on the menu.
Aside from the amazing beer and restaurant service, there are games you can participate in, making Sidellis a nice choice for the perfect happy hour. It is located at 3350 Sandy Way, CA 96150.
– The Brewery At Lake Tahoe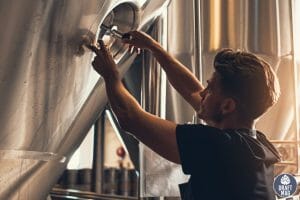 The Brewery at Lake Tahoe is one of the oldest in the district, as it was established in 1992. Situated in the center of town, The Brewery at Lake Tahoe offers a wide selection of specialty and seasonal beers. The most popular beer on their menu is the Paramount Porter, which comes highly recommended. You'll definitely enjoy this great-tasting Tahoe beer if you're a fan of chocolatey and rich malty flavors.
You can also order their highly-requested Michelangelo pizzas that are always a favorite among guests. Located at 3542 Lake Tahoe Boulevard, CA, The Brewery at Lake Tahoe is a great relaxation spot to enjoy a cold pint.
– FiftyFifty Brewing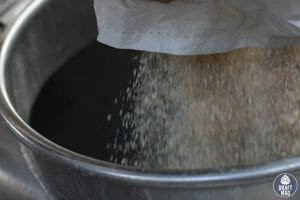 Along with its traditional pub vibes, FiftyFifty Brewing is renowned for its nice selection of brews and outstanding meals. Although not located very close to the lake, FiftyFifty Brewing is a great place to enjoy the best brews in Lake Tahoe, available in both bottles and cans. Its in-house restaurant offers a wide range of meals like burgers, salads, pizzas, and several others for an awesome night out. You also get to taste the popular barrel-aged Eclipse, a stout favored by beer lovers all over the country.
To have a taste of the beers on draft, you can always visit them at 11197 Brockway Road, Suite 1, Truckee, CA 96161.
– Tahoe Mountain Brewing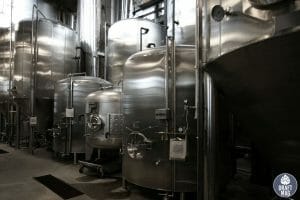 Located at 10292 Donner Pass Rd, Truckee, CA 96161, this brewery is worth mentioning on this list. It is situated at the famous Kruger White House and is home to both tourists and locals looking for great beer and food. Although their beer menu is quite limited, there's no denying that their Saison and Spurs are one of the best to try out in downtown Truckee. The food menu is great and offers dishes like fish and chips for drinkers looking for meals other than pizza and salad.
Even though this brewery operates just four taps, the place is always abuzz with guests looking to enjoy the cozy, noiseless atmosphere the brewery offers.
– Bear Belly Brewing Company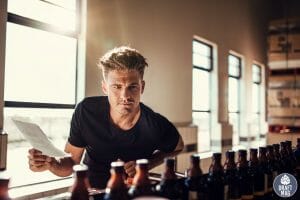 This is a nano-brewery in the King Beach area and offers a limited selection of beers. With no more than five taps offering small-batch beers, it is for those beer lovers who are not out to try out a variety of beers. The beer menu changes from time to time, depending on the period you visit.
Although the taproom is quite small, it has a family and dog-friendly outdoor patio. If you're looking to have a large group over at this brewery, you may need to call and find out if the place is free because it can be quite full during rush hours. You can visit at 8428 Trout Ave. Kings Beach, CA 96143.
– Alibi Ale Works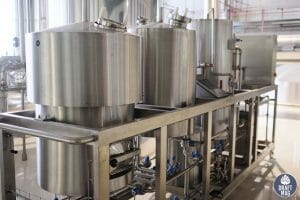 Alibi Ale Works is one of the most popular breweries in the Lake Tahoe area, with three locations. The North Lake Tahoe Barrel House and Brewery is solely a taproom located in Incline Village.
You can sample a variety of brews here, and there are food trucks available to provide food pairings for their beer. There have over 59 beers on draft, with each location offering over 16 beers to their guests. Known to brew its beers with water directly from Lake Tahoe, it also produces gluten-reduced beers.
– Donner Creek Brewing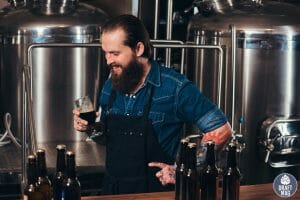 Located at 11448 Deerfield Dr., Truckee, CA, Donner Creek Brewing is quite a popular brewery in the Truckee area. Perfect for both locals and visitors, Donner Creek Brewing has a relaxed and calm atmosphere that's great for both family and business meetings. It has a family and dog-friendly indoor and outdoor seating area that caters to guests. There's also a nice food menu with nicely grilled sandwiches, cheese, and several mouth-watering delicacies.
Although there are quite a few beer selections and brews on tap, you can sample the cold brews and even cider. There's also live music available to ensure you have a great time while enjoying good beer.
– The Good Wolf Brewing Co.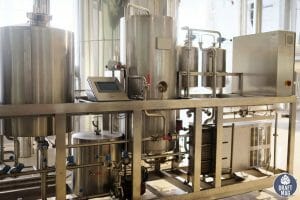 Another brewery to visit when in the Truckee area of Lake Tahoe is The Good Wolf. It is located at 10990 Industrial Way, Truckee, CA, within the Tahoe National Forest. The Good Wolf is a lovely place to relax after a hiking trip. They offer great craft beers in a relaxing and cozy atmosphere.
You can choose to visit the taproom at any time of the week aside from Mondays because it's always closed. You can try out the Good Wolf's popular Foraged Mushroom Ale or Juniper Smoked Ale if you need a beer that will surely leave an impression on your taste buds. There are other beers worth trying out as long as you're willing to explore.
– Mellow Fellow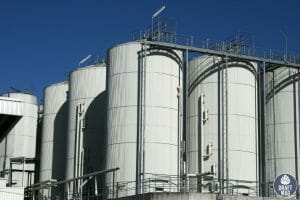 Known for its offering of great beer and entertainment, The Mellow Fellow is a pub in the Truckee area that offers over 40 beers on tap. If you want to try traditional brews, you should check out The Mellow Fellow. You can find The Mellow Fellow at 10192 Donner Pass Rd, Truckee, CA & 300 East 2nd St., Reno. You can also sample delicious sandwiches, salads, and other small bites with great-tasting beer.
The Mellow Fellow is a great place to hang out with family and friends, and there are games and other fun activities to make for an exciting time.
Conclusion
Regardless of your taste preferences, there's always something for everyone when you visit any of the breweries on our list. Here's a summary of what we discussed in this article.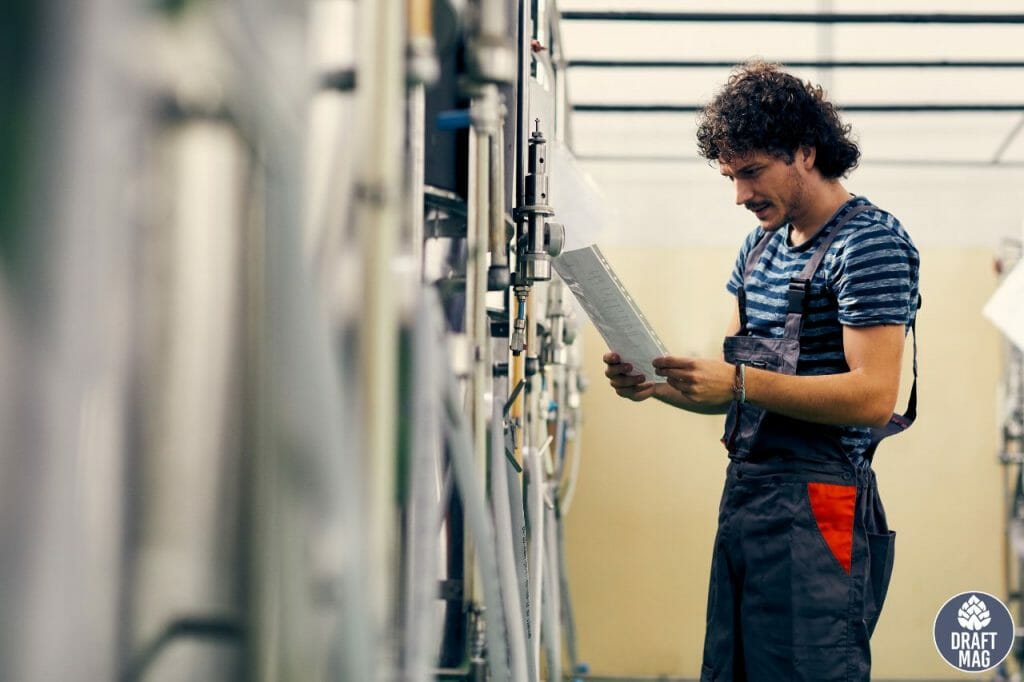 You can try out the most amazing Lake Tahoe brews from any of the 15 breweries on our list.
Several of these breweries are situated in the North and South Lake Tahoe areas, and some also double as full-service restaurants.
An alternative to visiting a brewery is to attend beer festivals held in the area. An example is the Brewfest at Lake Tahoe, where you can sample craft beers from popular breweries in the area.
All the restaurants listed are family and dog-friendly so that you can bring your children or a furry companion. With various beer styles on tap, there won't be a dull moment visiting any of these breweries. You can even make a beer trail of all the breweries on this list and visit them one by one.