American Lager: What Makes This Pale Beer a Vibrant Hit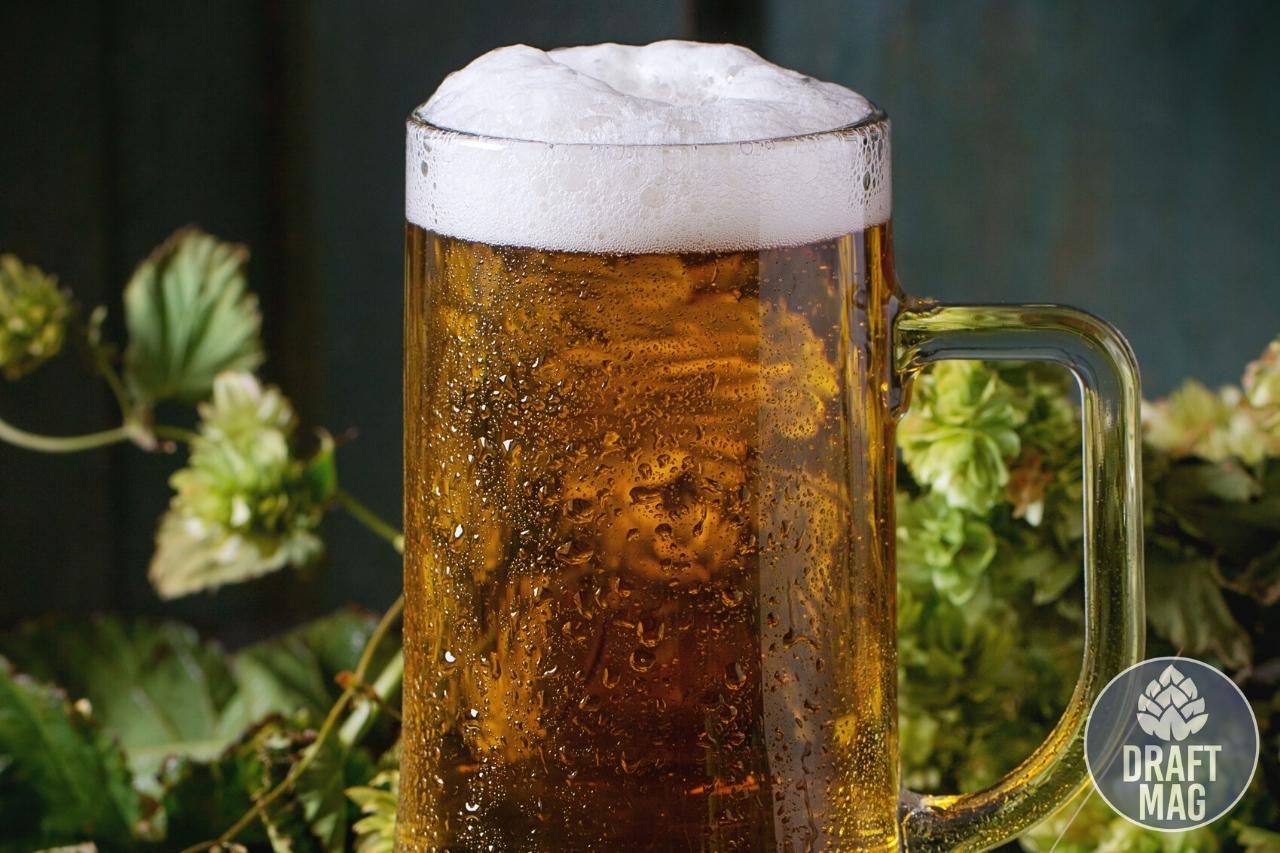 American Lager is now a ubiquitous name in the market. American-style beer was typically all about ales since they started drinking beer and learned to brew. American Lager beers are characterized by their pale color and simple and rejuvenating taste.
Read this article for more information on American Lager.
American Lager Stats
| | |
| --- | --- |
| Country of origin | America |
| SRM | 2 – 4 |
| Style  | Lager |
| IBU | 5 – 9 |
| ABV | 4.1 – 5.1 percent |
| Serving temperature | 38 – 40 F |
American Lager Review
With the rise of the craft beer industry and home brewing shops, American Lager beers have seen innumerable variations. But there remains a core structure to this popular lager beer.
Here are the basics that many brewers have experimented on:
– Appearance
American lager is a pale lager that originated in the US. It is pale straw yellow to golden in color. It is mostly clear in texture with medium to high rising bubbles. It is foamy when poured but does not retain the structure for long.
Most of the American style lager is pale and light, but contrary to popular belief, some particular lagers can be dark too. These are rare finds but are not non-existent. The dark lagers have been particularly sidetracked by American adjunct lagers for the sake of mass production.
– Aroma
The beer has a slightly sweet aroma. The low presence of hops sometimes gives it a floral afternote. The beer might have hints of green apple with grainy malt aromas.
– Mouthfeel
It is a mild alcohol level with a smooth finish. The beer is highly carbonated, yet has a grainy mouthfeel, sometimes found in fruit punched flavors. There is hardly any bitter note to this beer because of the low hop usage.
– Flavor
They are mild on the hop game and hence do not have the strong bitter aftertaste.
– Food Pairings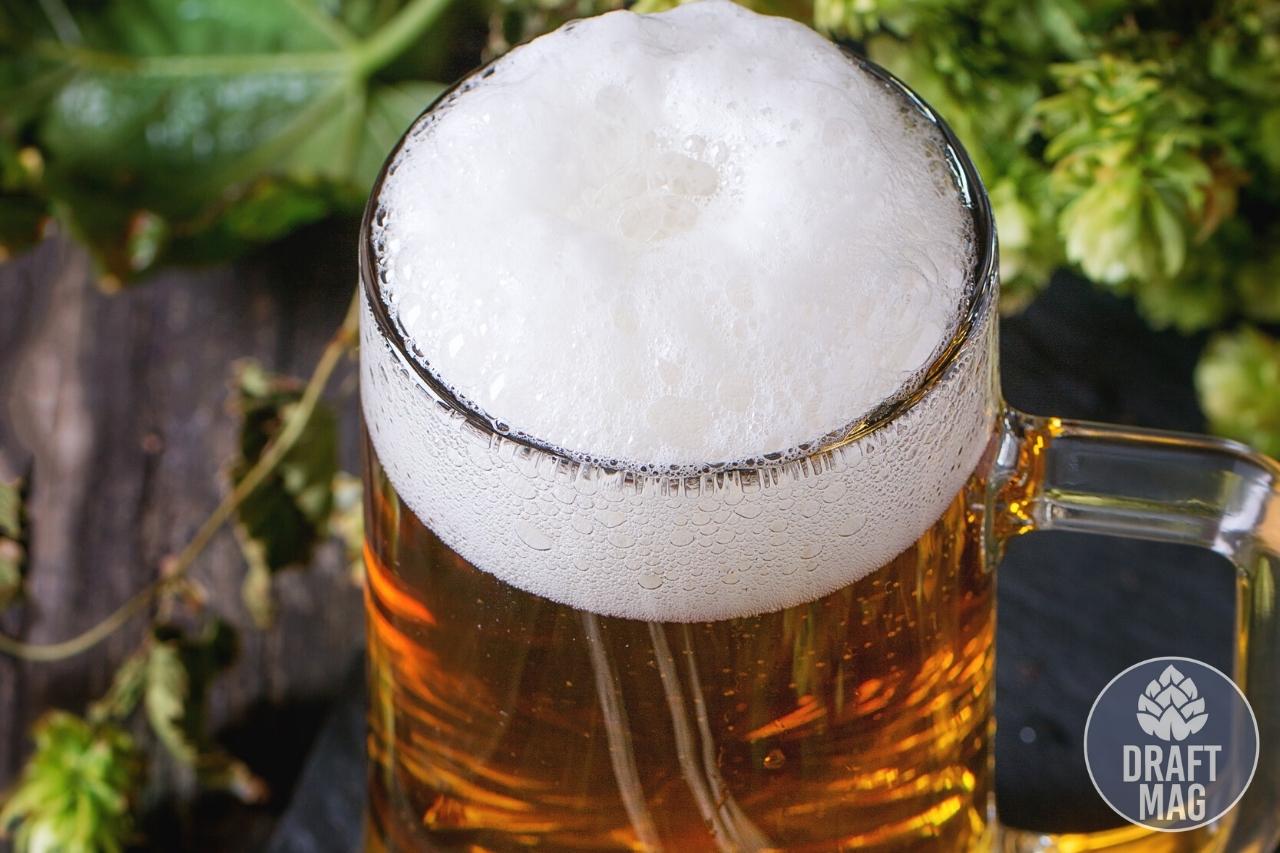 Since a premium American Lager does not have an overwhelming flavor, it can be paired with all kinds of flavors and food.
However, experts believe that because of the light tone of the American Lager, it goes better with spicy food like Mexican and Thai food.
The extra heat from the spicy food works well with the refreshing quality of the light American style lager.
If you are not a major spicy food fan, you can also pair the American Lager with simple salty food like pizza, sausage, peanuts, and crisps. The food pairings with lager can be very versatile and dynamic and have a little something for all your taste palettes.
Ingredients
Hops can vary from brewer to brewer, but barley malt forms the base for most American Lagers. Macro breweries have started to popularise American adjunct beer, and they use a lot of corn and rice as their base, replacing some of the barley.
American Lager also uses bottom-fermenting yeasts to ferment at relatively low temperatures (40 – 52 F). They are then fermented in two-row or six-row barrels to give it the fine smooth finish, which is the USP of the American style lager.
The mix of these ingredients makes the taste very light and not overpowering. This eventually leaves a lot of room for experiments. This light flavor of an American Lager has earned it a significant name in the craft beer scene.
Nutrition Facts
American lagers from different brands offer different compositions of fats, proteins and other nutrients. However, in general, you can expect the nutrition content of American lagers to be as follows:
| | |
| --- | --- |
| Calories | 132 |
| Carbs | 10.5 grams |
| Protein | 1.3 grams |
| Fat | 0 to 1.3 grams |
History of American Lagers
It was actually back in the early 19th Century that Europeans started lager brewing. The Americans then adapted the lager beer style from Europeans, namely the Germans immigrants and settlers who visited America.
Lagers essentially take longer to ferment. That is where the name originates from. Lager comes from lagern, which means "to store" in German. A lager needs to be stored longer than ale to brew properly and release its true flavors.
FAQ
– What Is The Main Differences Between an American Lager and an Ale?
To put it in the simplest of terms, the primary difference between an ale and lager lies in the type of yeast and fermentation process.
Ales are essentially made from top-fermenting yeasts that need warmer conditions (55 -77 F) to work. On the other hand, lagers use low fermenting yeasts that need a relatively cooler environment (40 -52 F) to ferment.
– Which American Lagers Should I Try?
With the rise of the craft beer industry, the American domestic lager has dramatically diversified its range. From fruit punched award-winning lagers in local breweries to world-famous branded American Lagers, they have done it all.
Here's a small but carefully curated list for your taste test:
The Best Award-winning American Lager
– Rainier Lager by Pabst Brewing Co. Winner of Beer Cup, 2016
ABV: 4.73 percent
Color: Pale yellow
Taste: The hoppiness is on the lower side, making it low on the bitterness. There is a malty taste with a slightly fruity smell.
Mouthfeel: The texture is really rich on the mouth.
– Summer Siesta Mexican Lager by Lone Tree Brewing Company – Great American Beer Festival Winner, Silver, 2015
ABV: 5.3 percent
Color: Pale yellow
Taste: The corn usage gives it a great balance of sweet freshness.
Mouthfeel: Has a very crisp and refreshing mouth finish.
Most Popular Premium American Lager
– Budweiser by Anheuser-Busch
ABV: 5 percent
Color: Pale yellow
Taste: Uses barley and rice malts, giving it a malty flavor. It has a great character and natural carbonation effect due to aging, giving it a fresh feel.
Mouthfeel: Crisp and clean on the mouth
– Samuel Adams Boston Lager by Samuel Adams
ABV: 5 percent
Color: Light copper color
Taste: Floral hop taste, mild on bitterness, spicy malt flavor as well.
Mouthfeel: Has a crisp and fresh finish.
– What Are The American Ale Flavors?
An American Lager has varieties like red, amber, imperial pilsner, etc. This wide range of flavors is because lager is very bland and can imbibe any flavor brewers add. It is mainly like a blank canvas for experimenters.
Though beer veterans might be against such dramatic experiments, new-age beer lovers have gracefully embraced these changes. Imperial pilsner is a little sweeter. While the amber is a little more on the fruity side. The red lager has a more roasted and caramel feel to it.
American adjunct lager has been popularised by micro-breweries; they are low on experiments and focus on sales.
You will find some great flavors in popular American Lager beer brands. But if you are an ardent beer lover, you must hit the local breweries across America to explore all the possibilities of an American-style lager.
Conclusion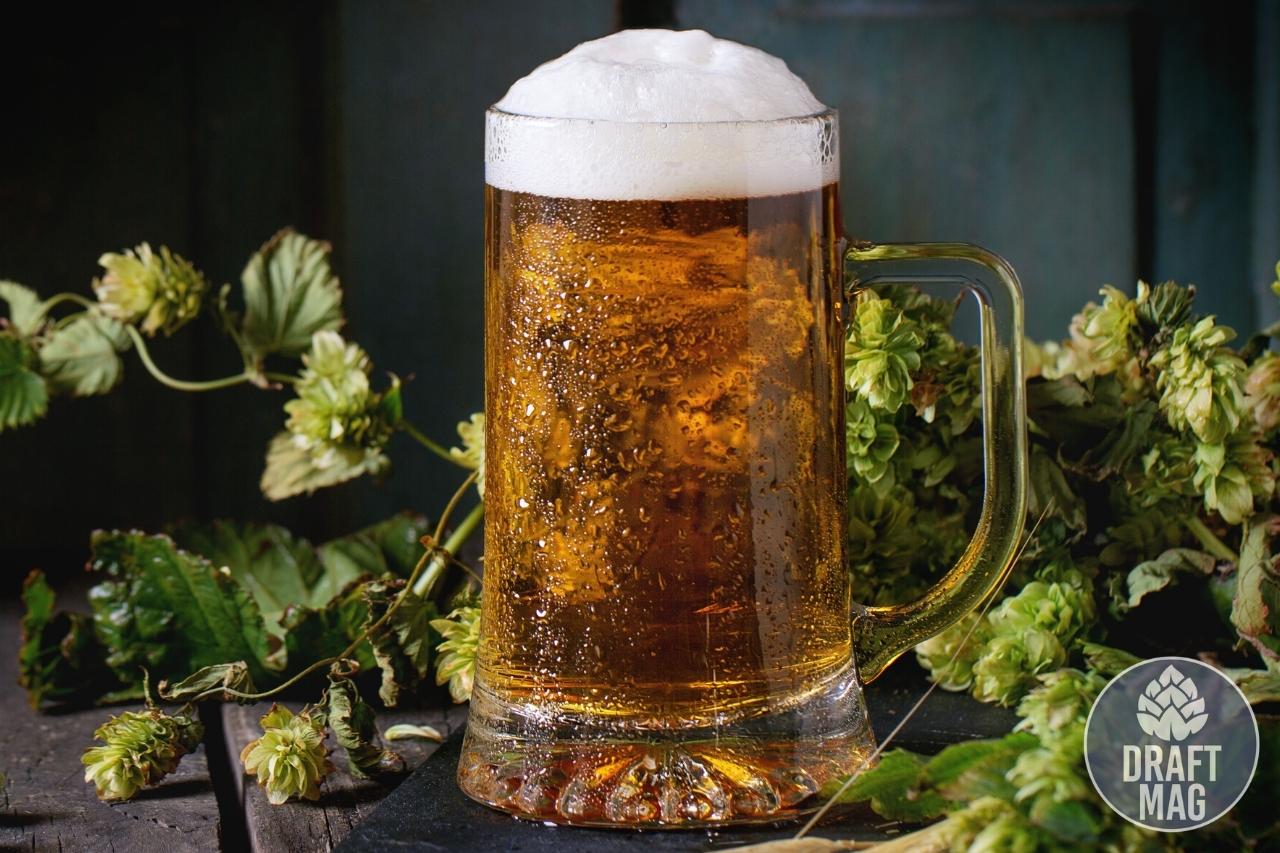 Lagers are the favorite go-to beers in the American market. They are mostly light and pale in nature, making them an excellent refreshing beverage for the taste buds. These are standardized characteristics of the  American Lager.
But they have seen innumerable different versions in craft breweries across the USA. Here is everything about American Lagers:
American Lager is a pale and light beer that is low on bitterness and alcohol content.
The beer uses low fermenting yeast and takes longer to brew.
It originated in Europe and found a new variation in America.
Brewers rely on low usage of hops.
It is grainy and highly carbonated.
This is one of the most popular summer beers across America. Due to its low alcohol content, it is easier to gulp down and beat the summer heat.