Types of IPA: A Detailed Guide of The Most Unique IPA Styles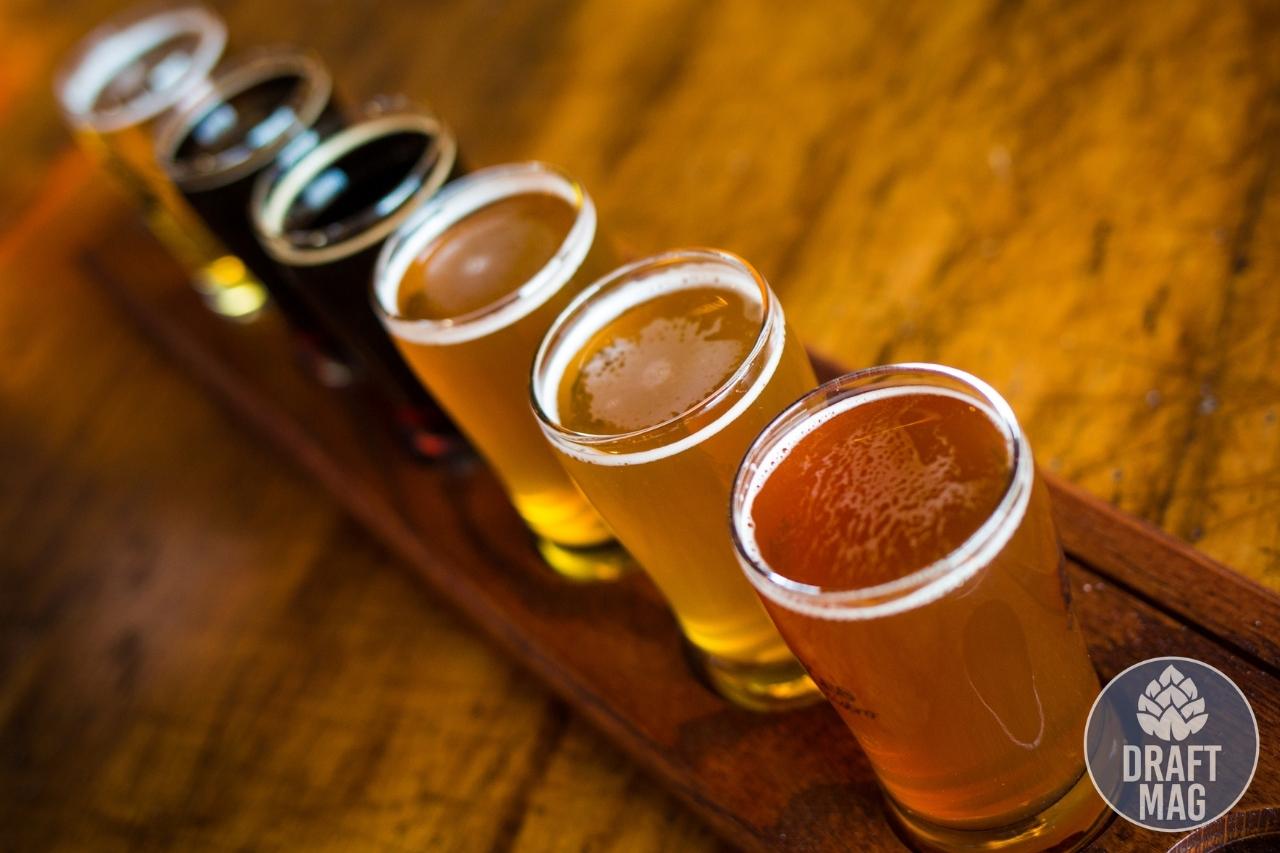 There are various types of IPA brewed across the world. Some are high in bitterness index, while others are super high in their ABV percent.
Some are pale in color, while others are close to a deep brown, blacking tone.
Craft brewers have experimented over time to come up with different styles of IPAs to cater to everyone's taste.
Different Types of IPAs: Unique Styles You Can Try
There are different kinds of IPAs available in the market. We made it easy for you by compiling 13 different types of IPA beers and everything you need to know about them:
American IPA
The American India Pale Ale is rooted in a style that is 200 years old but was only developed about three decades ago. In the early 1970s, with modern craft brewers rushing into the picture, they were looking to make something of their own. Developing their style was the focus. They found the IPA and Americanized it.
American IPA beers are created with bigger grain bills and an overdose of hops and consumed fresh. These beers were not meant to be aged. Full of citrusy, floral, and fruitful flavors gathered from the American hop varieties, this style suddenly became super popular in America.
Color: Pale gold to light copper
ABV: 6 – 7.7 percent
Commercial Examples: Russian River Brewing Company Blind Pig IPA, Dogfish Head 60 minute IPA, Lagunitas IPA
Belgian IPA
Belgian IPAs are a hybrid style inspired by the American IPAs. Surprisingly, these beers aren't consumed by the Belgians. They are heavily hopped using American hop varieties and a mix of a variety of malts. They use Belgian yeast strains in bottle conditioning which sets them apart from sibling IPAs.
These beers have a clean finish, dry aftertaste, and almost cloudy appearance. It is also called the love child of classic American and Belgian craft beers.
Color: Pale gold to light amber with a cloudy finish
ABV: 6 – 12 percent
Commercial Examples: Brasserie D'Achouffe Houblon Chouffe Dobbelen IPA, Flying Dog Raging Bitch Belgian Style IPA
English IPA
In the 18th century, some brits dosed their beers with extra hops and malts when they were voyaging from England to India. This resulted in a higher ABV and IBU beer.
England's IPAs were the first to take the land by an IPA storm. These beers, however, are less hoppy than their American counterparts and are more balanced with malt and hop flavor overall. They are also higher on toasty, malty, and bready notes.
Color: Light copper and medium amber
ABV: 5 – 7.5 percent
Commercial examples: Summit India Pale Ale, Goose Island IPA, Brooklyn Brewery East India Pale Ale
Imperial (Double) IPA
Double IPA is a Pale ale turned up two times. This means the Imperial IPA is darker, highly bitter, and super high on alcohol content. In simple words, it is super strong as it's a mega hopped style.
An array of choices are present when it comes to hop varieties. American, English, European, etc. By using more hops and malts, the beer has extremely complex flavors, aromas, and a loud, brawny bitterness balanced out by the beer's maltiness.
Color: Light copper and medium amber
ABV: 5 – 7.7 percent
Commercial examples: Pliny the Elder, Bell's Brewery Hopslam Ale, Russian River Brewing Co., Dogfish Head 90-minute IPA
Black IPA
This is a fairly newer style of IPA. It is often called the "Cascadian Dark Ale." Black IPAs are beers whose roastiness is turned way down.
Hops are still aggressively present in this style of Indian Pale Beer, but there are more chocolate, toffee, coffee, and other dark notes present. Light caramel and fruity notes may also appear. But there's very little sweetness in comparison to the hoppiness and bitterness that stands out more.
Color: Dark brown to blackish color
ABV: 5 – 10 percent
Commercial examples: Stone Brewing Co. Sublimely Self Righteous Ale, Sierra Nevada Blindfold Black IPA
RYE IPA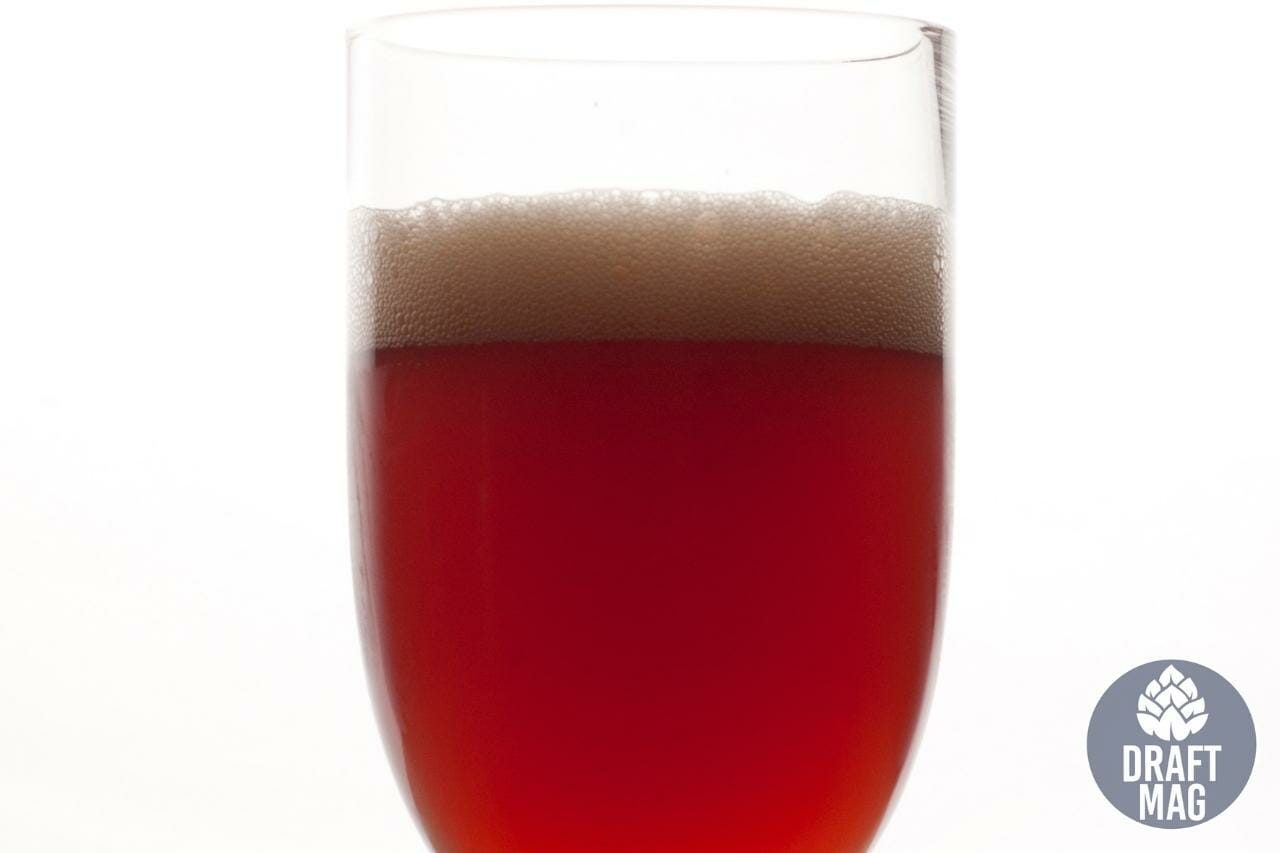 To put it simply, RYE IPA is an IPA pitched with rye to the malt. The resulting beer has plenty of hoppiness with the right spicy notes of rye amplifying the citrusy and piney hop flavors giving the beer some complexity. This style is excellent for beer drinkers who prefer strong flavors.
Color: Pale Amber to mahogany
ABV: 4 – 7 percent
Commercial examples: Harpoon's Rich and Dan's Rye IPA, Sixpoint Brewery Righteous Ale
West Coast IPA
West Coast IPA is closer to an English IPA, except it uses American hop varieties for bolder flavors. These beers are pitched with Citra, Chinook, or Cascade hops leading to incredibly citrusy and bitter beers. It is the biggest, fruitiest, piniest, citrusy type of IPA.
Color: Gold to copper color
ABV: 5.5 – 7 percent
Commercial examples: Green Flash Palate Wrecker, Ballast Point Sculpin IPA, Beachwood Brewing Melrose IPA
Brut IPA
This style is also called the champagne of beers. It is extremely dry and super crisp. A wine like IPA is created using an enzyme called amyloglucosidase that used to be used only in stouts. It is one of the lesser-known styles of IPAs.
Color: Light gold, almost fully clear like champagne
ABV: 3.8 – 5 percent
Commercial examples: Sierra Nevada Brut IPA, New Belgium Brut IPA
East Coast (New England) IPA
The hops in this style of beer are more subdued than on the west coast. The brewers use more complex varieties of yeast, yielding more twisted and complex flavors in the beer. There are flavors of banana, tropical fruit, and citrus. It is juicy, hazy, and less hoppy. It goes down smoothly, leaving almost no aftertaste.
Color: Light amber
ABV: 4 – 6 percent
Commercial examples: Sierra Nevada's Hazy Little Thing, Blue Point Hazy Bastard IPAB
Milkshake IPA
This is a spinoff from the New England IPA. They are a popular style known for being cloudy, milky, and creamy. They are full-bodied beers pouring cloudy in a glass.
They are infused with unfermented sugars, lactose for creaminess, and favorable flavors of vanilla and pineapple, giving a milkshake finish to the beer. They are super tasty but also a tad bit high on the calorie count if you're counting.
Color: Cloudy light gold color
ABV: 3.5 – 6 percent
Commercial examples: Edmund's Oast Pineapple Milkshake IPA, Westbrook Peach Milkshake IPA
Session IPA
These are lighter brews with lighter IBU and ABV. One can sip through this beer without getting drunk or even feeling light-headed. These beers are also light in body but have a high hop flavor and malty finish.
Color: Light amber
ABV: Less than 5 percent
Commercial examples: Founder's All Day IPA, Sierra Nevada Nooner IPA
Sour IPA
This is a beer style under the sour beer category. It is not as famous as other IPAs in line, but it is slowly coming into acceptance. The sour flavor is a result of the bacteria lactobacillus that makes the beer sour. They're usually barrel-aged and have lactose and burnt vanilla flavors added for a finish.
Color: Pale
ABV: 5 – 7.8 percent
Commercial examples: Almanac Sour IPA, Eight State Forever Sour IPA
White IPA
White IPA is a hybrid of American and Belgian white. It was a collaborative effort between Boulevard Brewing and Deschutes. These beers are known for their high carbonation levels, high bitterness, and low hop character. Their flavor profile consists of grapefruit, banana, and apricot.
Color: Medium amber
ABV: 4 – 7 percent
Commercial examples: Anchorage Galaxy White IPA, Lagunitas a Little Sumpin' Sumpin' Ale
IPA Brewing Process: The Steps Involved in Making an IPA
The process of making an IPA remains the same for all types of IPA – American, English, and Belgian. In IPA, hops usually have a dominating hand.
Depending on the style of IPA, the choice of hops is made. English style IPA needs Goldings, Northdown, Fuggles, or Cascade hops. And to get a bitter taste, alpha hops are used.
For starters, the malts and hops are boiled. Several finishing hops are added at the beginning of the boil, some five to 10 minutes in the boil. For a hoppy aroma, dry hops are added.
To add color to the beer, Caramel and Crystal malts are added. Black and Chocolate malts are often used by homebrewers. Sometimes, in small quantities, flakey barley, wheat, and carapils are added to make for a richer beer body.
IPA grains are mashed at a lower temperature. Optimally, 152 F for 60 to 90 minutes.
Yeasts are then added to ferment the IPA and stored in a cool, dry place for the final process to get over.
The beer is then transferred to a keg to be bottled and consumed.
History of IPAs: Everything You Need To Know About IPAs
The India Pale Ale is a category of beer under the broad spectrum of Pale Ales. IPA was born when brewers decided to add extra hops to their beers to stay fresh longer. They did this before they were on a voyage from England to India.
It was widespread in England in the early 19th century when beer was exported to India and worldwide. George Hodgson's Bow Brewery was the first to export beer to India.
These IPAs were formulated to survive long journeys by sea, better than other beers. Around the late 1800s, India Pale Ale became extremely popular in England. In the late 20th-century craft beer grew in America, and brewers started to seek out old styles and develop fresher versions. This is how different IPA beers came to be renowned over time.
FAQ
Can you make a spicy IPA?
Yes, a spicy IPA can be made by adding spices such as chili, coriander, or ginger during the brewing process.
Are there IPAs that double as stouts?
Some breweries offer black IPAs or India-style stouts that have characteristics of both styles, but they are not technically the same beer.
Are there creamy IPAs?
While not traditional, some breweries add lactose or oats to IPAs to create a creamier mouthfeel.
Conclusion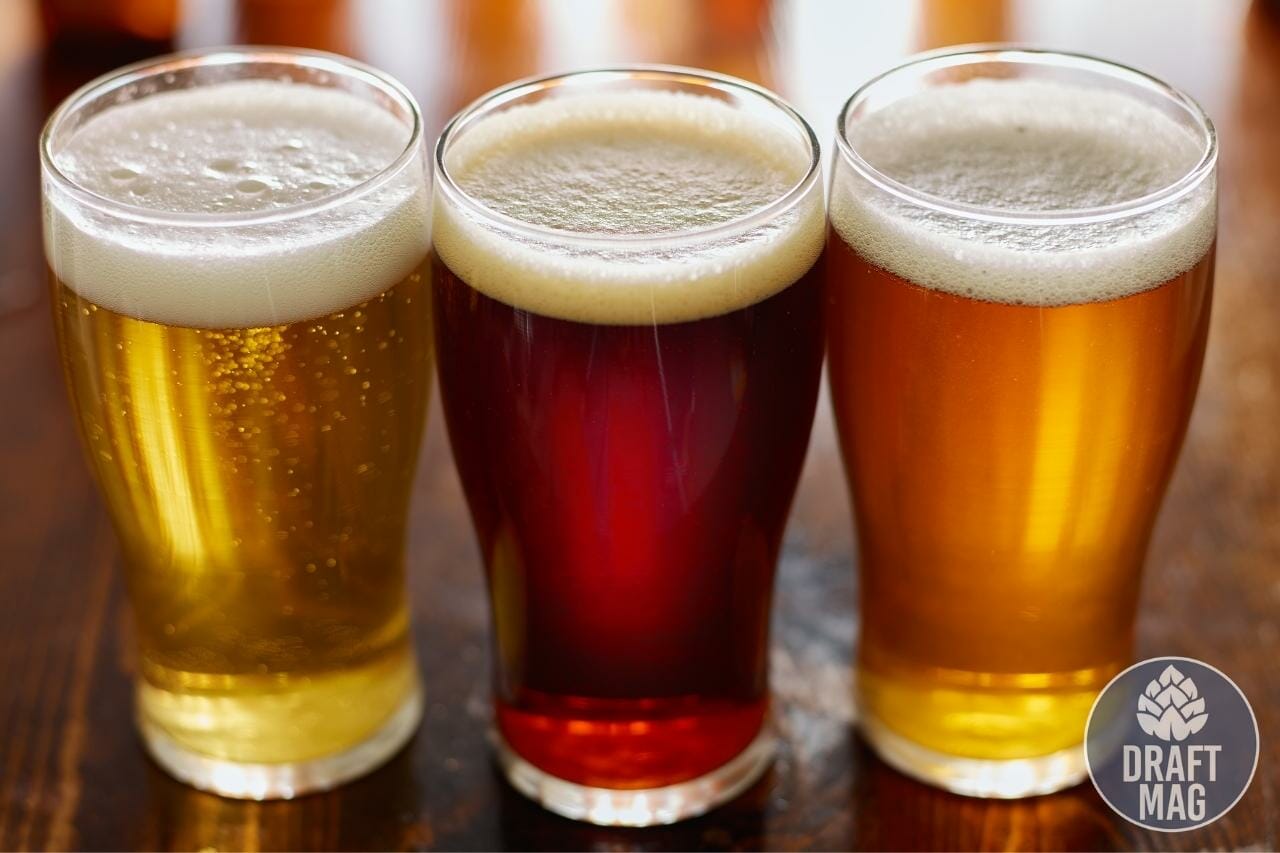 IPAs are being brewed across the world. Brewers are experimenting with newer flavors and styles with each passing day.
Here are some of the key points we've discussed:
IPA wasn't invented in India. IPAs were a result of extra added hops in ready beers to keep them surviving long voyages from England to India.
While classic English style IPAs have about 3 – 5 percent ABV, some Imperial IPAs have above 9 percent ABV.
When it comes to the brewing process of IPAs, the color of beer comes by adding Caramel and Crystal Malts. Sometimes Chocolate and Black Malts are also used.
IPA grains should be mashed at a lower temperature – 152 F is optimal.
The most famous styles of IPAs are – American IPA, English IPA, Double IPA, Triple IPA, Belgian IPA, and Black IPA.
IPAs have a rich and fascinating history. Ever since craft brewing took birth, brewers across the world have been experimenting in developing their own personal styles of beers.
Dive in and enjoy the buzz!