Best Breweries in Phoenix: A List of the Must-try Brewpubs in Arizona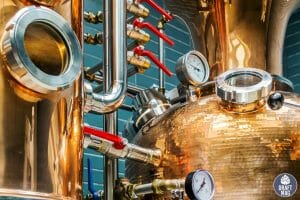 These are the best breweries in Phoenix. Located at the banks of a salt river, Phoenix has become a growing hub for craft brewing. Here, we offer you a myriad of options of the top 15 breweries and brewpubs you have to try in and around Phoenix. Raise a glass to your favorite one today.
| | | |
| --- | --- | --- |
| Best breweries in Phoenix | Number Of Active Beers | ABV (Lowest-Highest) |
| Wren House Brewing Co. | 25 | 3.8 – 12.8 percent |
| Huss Brewing Co. | 12 | 4.02 – 8.2 percent |
| Arizona Wilderness DTPHX | 20 | 4.4 – 10.8 percent |
| Helton Brewing Co. | 6 | 4.9 – 7.7 percent |
| Tombstone Brewing Co. | 8 | 4.9 – 12.5 percent |
| Greenwood Brewing Co. | 12 | 3.6 – 9.3 percent |
| Four Peaks Brewing Co. | 8 | 4.5 – 9 percent |
| Fate Brewing Co. | 18 | 4.5 – 14 percent |
| Goldwater Brewing Co. | 21 | 4.7 – 7.3 percent |
| Simple Machine Brewing | 18 | 3.9 – 10 percent |
| Pedal Haus Brewing | 13 | 3.92 – 9.56 percent |
| North Mountain Brewing | 21 | 4.6 – 10.2 percent |
| SanTan Brewing Co. | 19 | 3.4 – 7.3 percent |
| O.H.S.O | 21 | 3.5 – 7.6 percent |
| PHX Beer Company | 13 | 4.4 – 7 percent |
Best Breweries in Phoenix, Arizona
The beer blogosphere has been booming for years now, and Phoenix isn't one to stay behind. Here are some of the best breweries in the valley which are here to blow your minds with their delicious draft and tap list menus. Dive in to start your tour.
– Wren House Brewing Company
This brewhouse is known to make beers that define the roots of Arizona. Their Phoenix taproom is located in the Green Gables neighborhood and has an upbeat and urban feel to it. It was an old guest house with a garage that the makers built into a brewhouse.
Their taproom is a hotspot for people to get together and network. They host live music on some rare occasions and play light commercial music, just enough to keep conversations intact.
Their Must-try Beers
Birthday Boy Wally is a 2022 addition to their classic Trippel New England Hazy IPA. At 10 percent ABV, this beer has a creamy flaked oats character with a burst of flavors of pineapple, peach and pink grapefruit on the palate. The Las Frescas Strawberry Patch is a Fruited Sour brewed at 3.8 percent ABV. This is an extremely refreshing summer beer.
– Huss Brewing Company
Huss is a family-owned and operated brewery. They started off in 2013 with a single suite in South Tempe and today they are the third largest brewery in Arizona. They have a team of 24 well-versed brewers who are dedicated to bringing the best form of craft beer to the table.
Their flagship location is the Huss Downtown PHX Brewpub and they have an eclectic menu of food options and tapped beers. They showcase mostly Arizona sources stuff and chef-special modern American fare food.
Their Must-try Beers
The Hopaloosa Hazy IPA with 6.6 percent ABV is a classic Hazy showcasing flavors of tangerine, pineapple, guava and grapefruit. It is a deliciously hop-forward beer.
The Double 'Nix Strong IPA is an Imperial Hazy IPA brewed at 8.2 percent ABV. This is also a hop-forward beer with a flavor burst of citrus and stonefruit and an overall smooth, medium body finish.
–  Arizona Wilderness Brewing
This brewery wins the first spot on the best downtown Phoenix breweries list. They believe that way you drink beer and the way you drink it matter. They collaborate with local farmers to make sure almost all of their ingredients are locally sourced.
They also work hand-in-hand with local authorities to create awareness about ongoing issues like creating a "this beer saves water" edition to their tap list. They also have a burger on their menu that is made from Arizona grass-fed beef.
Their Must-try Beers
Smoked Apple Gose is one of the off-the-beat beers brewed at 4.8 percent ABV. This fruited Gose Tart Ale is brewed at 350 lbs. of apples from Agritopia farm and smoked with Joe's BBQ.
The Pine Mountain Sour Pale Ale is a tart finish Sour brewed at 5.5 percent ABV. This beer is released once a year and has a subtle tartness due to being fermented with a subtle souring culture.
– Helton Brewing Company
Helton is located in an industrial area in central Phoenix. They brew beers out of a love for brewing crafty beers with a touch of science and passion. Their taproom is made using retouched Barnwood and gives an overall welcoming and cozy atmosphere.
Brian, the head brewer, strongly supports the locals and has contributed to various charities and sources from local vendors. He also hosts culinary and brewing classes and tours in local universities out of his love to educate and entertain.
Their Must-try Beers
Boysenberry Sour is an American Sour Ale brewed at 6.7 percent ABV. The beer is inoculated by sour bacteria and given a tart-like balanced finish. Their classic Milk Stout is brewed at 6.7 percent ABV. It is rich, smooth, full of roasted grain flavors and has a robust texture and a silky mouthfeel due to the lactose infusion.
– Tombstone Brewing Company
This brewery was founded in 2016 in the legendary Tombstone, Arizona in a stereotypical fashion with initial years laying off in homebrewing and dreaming of maybe one day opening something and hence paving the way for TBC. Their Taproom has an inviting and laid-back environment where people enjoy coming together and spending time.
Their Must-try Beers
RVG Vanilla Imperial Milk Stout is their highest ABV beer at 12.5 percent. It is a rich, creamy, robust beer with a high dose of chocolate milk flavor and some complex and toasty notes. Another Exercise in Mediocrity is a Hazy New England Double IPA at 8.1 percent ABV. It is intensely tropical and juicy and has a high hop flavor.
– Greenwood Brewing Company
This brewery is a women-owned brewing company that opened in 2017. They are mostly known for their handcrafted Ales, but also focus on making approachable beer otherwise. In a male-dominated industry, they are here to make it comfortable and open for women to explore options.
Their brewery has a 10 BBL brewhouse with a 100BBL brewing capacity and a taproom with two beer gardens. In 2019 they started hosting an onsite pop-up taproom with four of their in-house beers on tap and some others gathered locally. Today, that space can be prebooked for smaller, intimate events and get-togethers.
Their Must-try Beers
Emara Light Hazy IPA is a light IPA brewed at 3.6 percent ABV. It is an excellent summer brew, super light on the mouth, lightly hopped and has a well-balanced bitterness level. The First Love Belgian Trippel is the flagship beer at 9.3 percent ABV. This is where their beer story began and is meant for true Belgian beer lovers.
-. Four Peaks Brewing Company
This brewery is housed in an old, vintage-looking, epic building with a history of over 100 years that housed a dairy creamery and Uranus recording. They believe style is timeless, which is why they don't focus on any particular style of beer. They brew beers honoring the techniques and craftsmanship of the forefathers.
Their main brewery is in Tempe with pubs in Phoenix and Scottsdale and a brewpub in Sky Harbor. The brewpub has an eclectic atmosphere and is almost always full.
Their Must-try Beers
Oatmeal Stout is an English Style Stout brewed at 5.2 percent ABV. It is flooded with roaded oats and hints of coffee bitterness balanced by the sweetness of toffee. As opposed to other Stouts, this one is rather light-bodied. The Double Knot is a Double India Pale Ale at 9.0 percent ABV, with a warming maltiness and balanced caramel notes.
– Fate Brewing Co.
This brewery is one of the best breweries in Scottsdale. The Scottsdale brewery and taproom was founded in 2012 with a small 7-barrel brewhouse and 14 barrels of fermenting space. Today, they are a 15-barrel brewhouse with 180 barrels of fermenting space.
The brewhouse is a cozy little spot for friends and families to hang out. It has a country feel and is very welcoming. They serve bold beers with perfectly paired quick bites on the side.
Their Must-try Beers
Schmeich's Hard Seltzer Prickly Pear is a gluten-free hard seltzer brewed with agave and notes of prickly pear and citrus juice at 5.0 percent ABV. The Emergente Italian-Style Pilsner is an aggressively hopped Italian Pilsner. It is brewed at 5.3 percent ABV using German and Czech hops of the highest quality.
– Goldwater Brewing
The founders' Chad and Dillon knew all about brewing beers from an early age. Their dad was an avid homebrewer and they took as their birthright to brew beers. After brewing several batches of Ales and Lagers with their dad, Dillon started his own brewery and created a brand for himself. Chad, on the other hand, traveled the world and learned everything about internationally crafted beer in boutique beer bars.
In 2014, they both got together and opened the brewery that today supplies to over 100 bars in and around the city and serves rotating taps for their two taprooms.
Their Must-try Beers
The P-40 WarHop is a New England Double IPA brewed at 7.0 percent ABV. It is extremely juicy with intensely loaded flavors of citrus, candied mango, berry medley and tropical fruit.
The Machine Gun Teddy is a classic American Brown Ale brewed at 6.7 percent ABV. It is nutty, flooded with dark chocolate flavors and a smooth caramel finish.
– Simple Machine Brewing Company
This brewery opened to operations in 2019. They brew beers to cater to every single person, so you'll find everything from IPAs to Ales to Lagers and more. They believe that the four simple machines in beer making are water, grains, hops and yeast, and they try to maintain the highest quality in all these four ingredients.
Their Must-try Beers
Born and Bred Irish Red is a Red Ale brewed keeping in mind the balance between bitterness and maltiness. By using crystals and caramel malts together, they have created the perfect blend at 4.8 percent ABV. Amigo's is their classic Pale Ale brewed at 6.3 percent ABV. It is strong, bitter and crisp on the palate.
– Pedal Haus Brewery
This is one of the best Phoenix breweries with food in Phoenix. They have a massive food menu that includes everything from pizzas to pasta, sandwiches, burgers, non-veg, veg, vegan and gluten-free options too.
Their beers have won several awards over the last few years and tag themselves as the best brewery in the U.S. The Tempe patio and beer garden is only 17 minutes outside Phoenix and is a stunning place with an upbeat and welcoming vibe, perfect for a picnic or a Sunday brunch.
Their Must-try Beers
Mexican Amber Lager brewed at 5.84 percent ABV is a traditional Vienna Lager that is gluten-reduced and easy to pour and drink. The classic American Stout is a seasonal and pilot brew with 6.7 percent ABV. This beer is rich, bold and has epic roasted malt notes and a dry finish.
– North Mountain Brewing Company
This brewery is located in North Central Phoenix. It is a family-friendly restaurant, brewery and brewpub, all in one. The location is by the foothills of the North mountains, making it a perfect spot to wind off a long week with family and friends.
The brewery has a network of local farmers, brewers, and home brewers who enjoy great beer and good food. Their beers are inspired by the iconic beer halls of Europe. Their brewery theme and their food menu are both inspired by the spirit of brewing great beer and community living.
Their Must-try Beers
Left Handed Monkey Wrench is a contemporary Hazy IPA brewed with a burst of tropical flavors. It is brewed at 5,4 percent ABV and is an easy drink. The Spiral Man Oatmeal Stout is another classic beer full of roasted oats. It has an ABV of 6.3 percent, is dark brown in color thanks to the specialty malts, and has a creamy mouthfeel.
– Santan Brewing Co.
This is one of the best breweries in downtown Chandler. The owner and brewmaster Anthony Canecchia believes in making great beer and pairing it with delicious food for people who enjoy conversations. The brewery opened in 2007 and began packaging its beers in 2009.
They also have a pub at the Sky Harbor airport, making it a great place to grab a bite and some beer before a long flight. They also offer tours of the brewery and distillery.
Their Must-try Beers
The Epicentre Amber Ale is a Red Ale brewed at 5.5 percent ABV. It has a lightly toasted malt character with a crisp, dry finish. The Dreamsicle is a classic Wheat beer brewed at 4.7 percent ABV and is made using vanilla and orange peel.
– O.H.S.O
O.H.S.O starns for the Outrageous Homebrewers Social Outpost. They are a restaurant, a local nano-brewery that is dog friendly and child friendly and also a distillery. They sometimes have over 40 beers in-house and locally crafted on tap.
Their taproom space is absolutely eclectic with large open spaces, enough for big groups to get together and have a joyful time.
Their Must-try Beers
89Ale is a classic Californian Ale at 5.6 percent ABV. It has delicious earthy notes with caramel and toffee flavors on the tongue. The Campy Nelson is a Hazy IPA brewed at 6.5 percent ABV. It is juicy in character and full of tropical fruit notes.
– PHX Beer Company
This brewery was opened by a team of veteran brewers and entrepreneurs who came together and put in their efforts to create a place every single person could enjoy.
Their taproom is built with an urban feel, spacious and has an artificial green grass patch right in the center that adds a pop of color to the otherwise classic setting. This is also rated highly on the best breweries in Phoenix Reddit list.
Their Must-try Beers
Monsoon IPA is a West Coast IPA with 7.0 percent ABV. It is flooded with flavors of mango and papaya. Their Howling Oats Hazy IPA is a 5.7 percent ABV Hazy beer with massively complex flavors and aromas that will definitely get you to grab another.
Conclusion
Plot your own beer trail on the Phoenix breweries map and pick your favorite from this comprehensive list. Arizona brewery tours offer the best brewery tours in Phoenix, so let them help you plot your trail if you're confused about where to pitch the tent.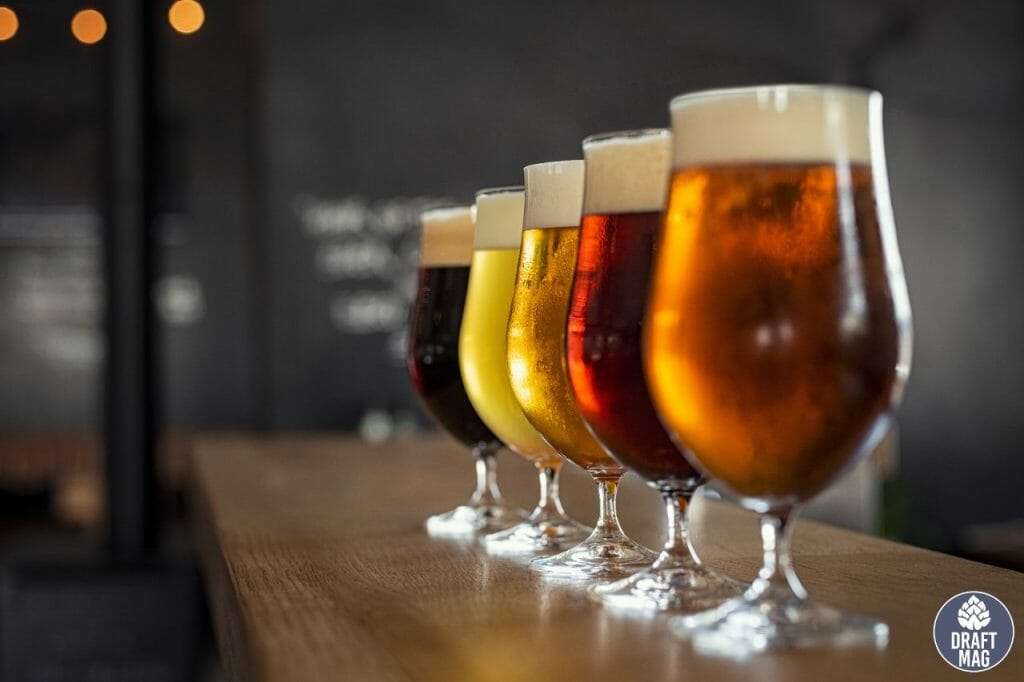 Arizona Wilderness is one of the best spots for craft beer. You can also take a quick stop here to shop beer for a camping trip or a quick getaway.
If you want to skip the beer lists and just grab a delicious Cider, you can head to Cider Corps. They brew the best Ciders in Arizona.
City Wine and Spirits in Mesa is an excellent bottle shop for all kinds of craft beers in Arizona
The 15 breweries are an absolute hit in all of Arizona. Whether you enjoy a good old German Lager or want an explosion of hops in your mouth, these breweries have something to offer to everyone.