Fall is the time for cozy gatherings, pumpkin dishes, and the most flavorful beers brewers can produce! It's also the time for the legendary Oktoberfest beer festival, putting the best fall brews into the limelight. We bring you these beers and more, detailing their amazing flavor profiles and brewing companies in this article.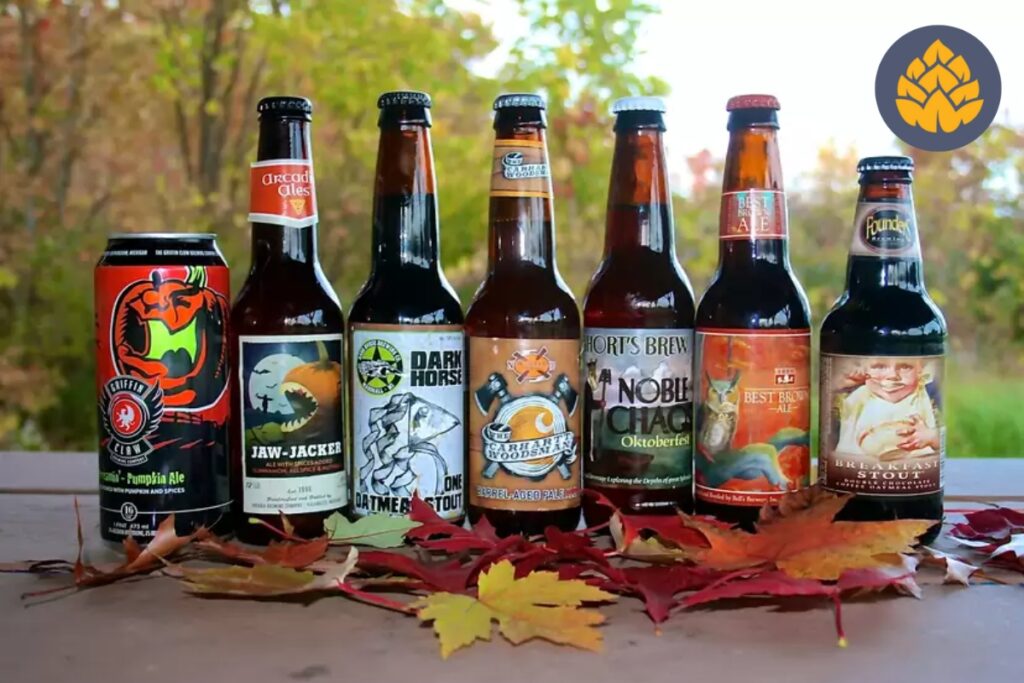 Seasonal beers tend to have a lot more style and flavor than your everyday beers. They're brewed to give you a beverage that matches the season's weather, mood, and festivities.
These fall beers are no different, incorporating fall-inspired ingredients such as pumpkin, apples, and an array of spices. With these blends, you get the best fall beers to keep you company on those chilly autumn nights.
In no particular order, we've compiled a list of the best fall beers, from Oktoberfest beers to delicious pumpkin beers.
Hacker-Pschorr Original Oktoberfest Amber Marzen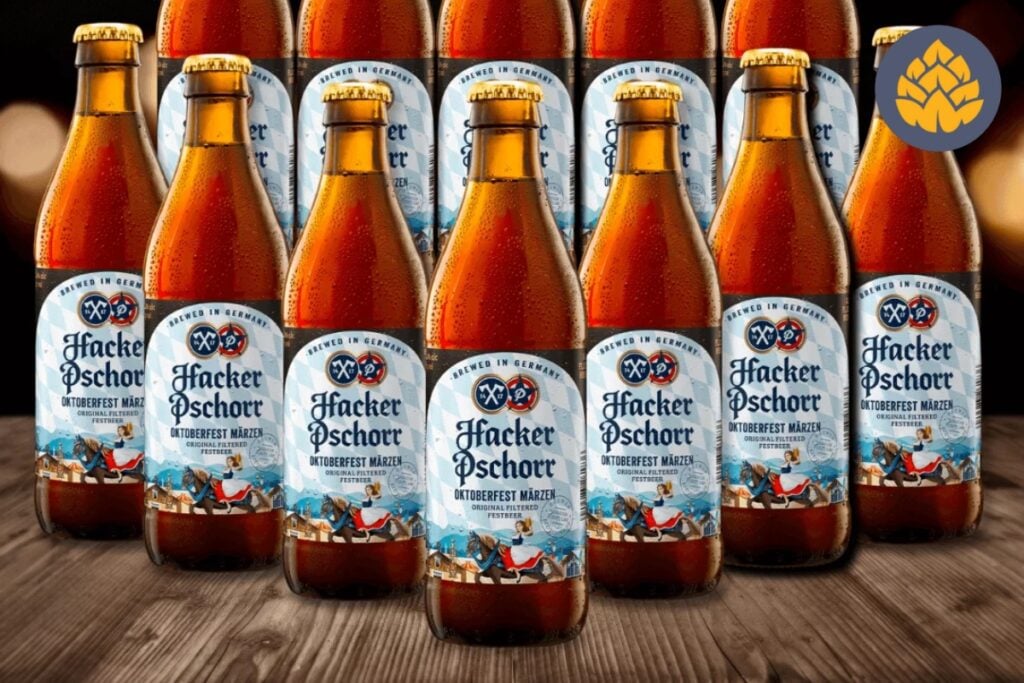 When it comes to Oktoberfest beers, this brew is one of the best, with its blend of flavors and textures. It's smooth and creamy, carrying caramel malt, hops, raisins, ginger, and mild spice flavors. The medium-bodied beer starts with a sticky texture but gives you a dry finish with each sip.
The brewing process uses premium malt, including Marthe, Grace, and Catamaran barley varieties. These are brewed with hops of the Hallertauer Tradition, the Hallertauer Herkules, and water. With this blend, you get an amber-colored beer, perfect for pairing with a Bavarian sausage salad, suckling pig cooked in beer, and roast chicken.
The premium beer is made by Hacker-Pschorr, and it contains 5.8% alcohol by volume. A 100ml serving of this beer contains 49 kcal, 2.7 grams of carbs, and 0.63 grams of protein.
Cigar City Brewing Maduro Brown Ale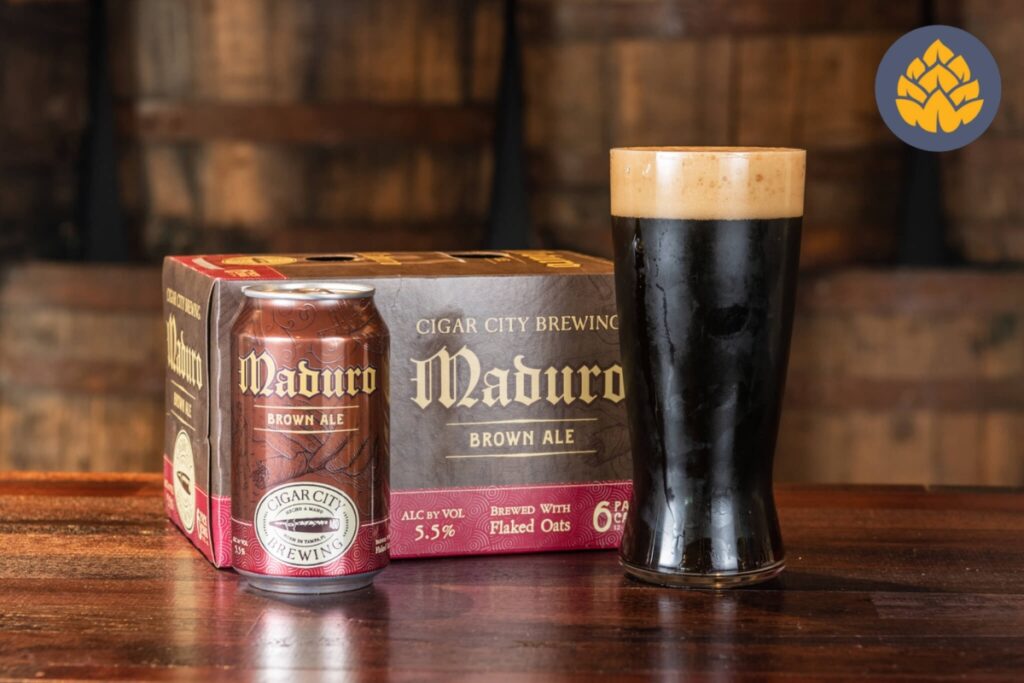 The chocolate flavors of the complex cigars made in Tampa's Ybor City of Maduro inspired this ale. It's a fine brew made with flaked oats, malt, and woody hops. The dark chocolate ale is full-bodied and comes with a silky texture that makes autumn nights feel warm.
You'll enjoy rich notes of expresso and chocolate with whiffs of toffee and woody hops. This ale will delight your taste buds, and you'll enjoy it best with Ropa Vieja, a hand-rolled cigar, or Chicharrones. This brown ale contains 5.5% alcohol by volume, 150 calories, and 12 grams of carbohydrates.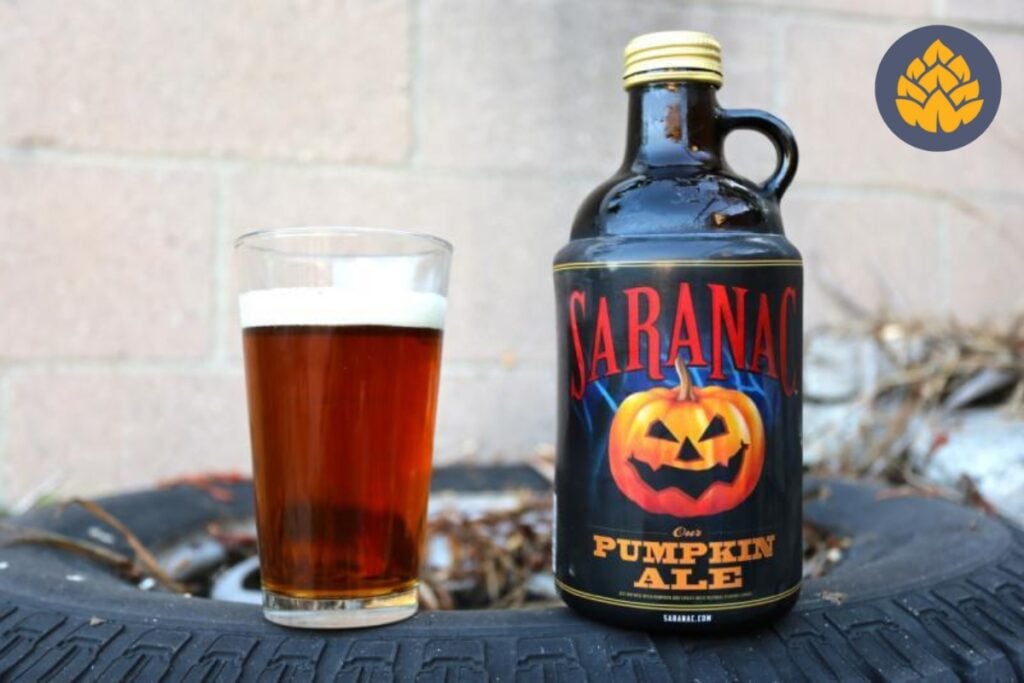 Manufactured by the Matt Brewing Company/Saranac Brewery, this pumpkin beer is exactly what you need for Fall gatherings. The Saranac Pumpkin Ale's flavor profile incorporates notes of mild pumpkin spice, caramel malt, and cinnamon. As you continue to take sips, you get flavors of citrus hops, nutmeg, cloves, brown sugar, ginger, and allspice.
It's a dark ale of medium body with an alcohol percentage of 5.3%. You'd enjoy this pumpkin ale with different dishes of bruschetta, pumpkin puree, cheese pies, pizza, risotto, and blue cheese. If it's desserts, you can't go wrong with chocolate cheesecakes, apple pie, stuffed mushrooms, and rice pudding. A 12-ounce serving of this pumpkin ale contains 17 grams of carbohydrates and 175 calories.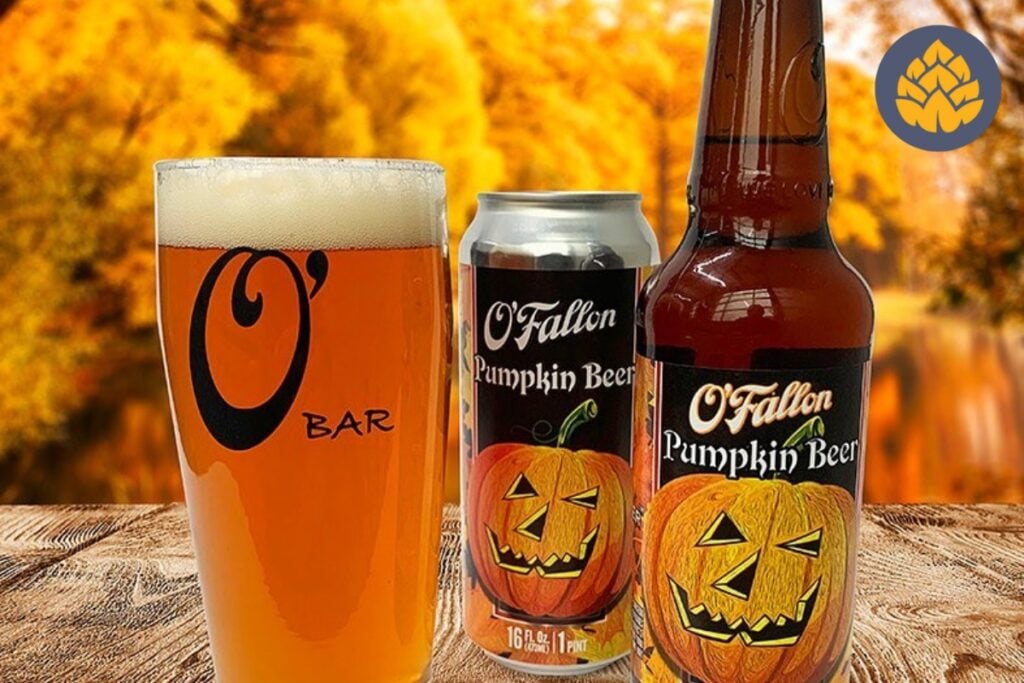 The sweet pumpkin flavor of this beer is everything you need for Thanksgiving, family gatherings, and solo autumn nights. O Fallon Pumpkin Beer has its sweetness composed of pumpkin spice, apple, cream, vanilla beans, and malt. It's brewed by the O Fallon Brewery as a medium-bodied beverage with a light, refreshing taste.
Its brewing ingredients include real pumpkin, three-barley malt mash, cloves, nutmeg, cinnamon, and cluster hops. You should serve this in a pint glass to observe its bright orange color and foamy head.
This beer is best paired with mashed potatoes, savory stuffed mushrooms, cranberry &
walnut salad, shepherd's pie, turkey sandwich, and chicken Alfredo. It contains 5.6% alcohol by volume, and a 12-ounce serving gives you 180 calories, 2 grams of protein, 12 grams of carbs, and 2 grams of fiber.
Southern Tier Pumpking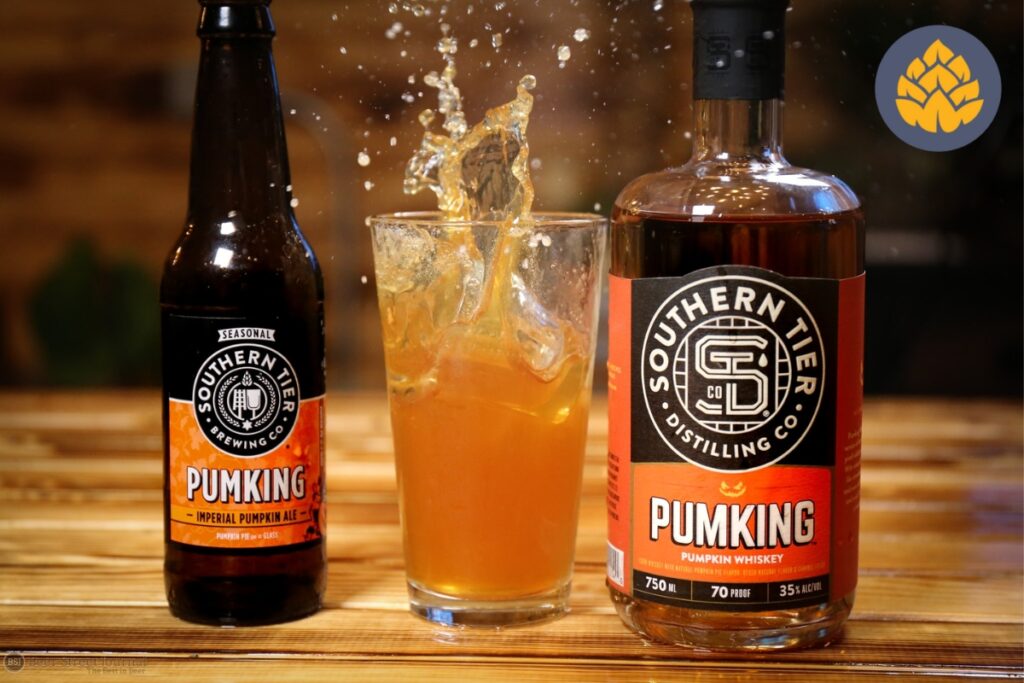 Beer enthusiasts and veterans are fond of this delicious pumpkin ale, incorporating flavors that make your taste buds dance. It has a full, velvety texture and an aroma that promises warmth with each sip.
The Southern Tier Pumpking is one of the spiced ales made with two-row pale malt, hops, ale yeast, and spices. It's medium-bodied and has a moderate bitterness at an IBU of 30. It has one of the highest alcohol content in the fall beer world, with 8.6% alcohol by volume.
You'd enjoy this beer with hearty meals of chicken & waffles, acorn squash soup, chili, roast chicken, and pork served with chutney. A 22-ounce serving contains 475 calories, 36 grams of carbs, and 0.4 grams of protein.
Two Roads Roadmary's Baby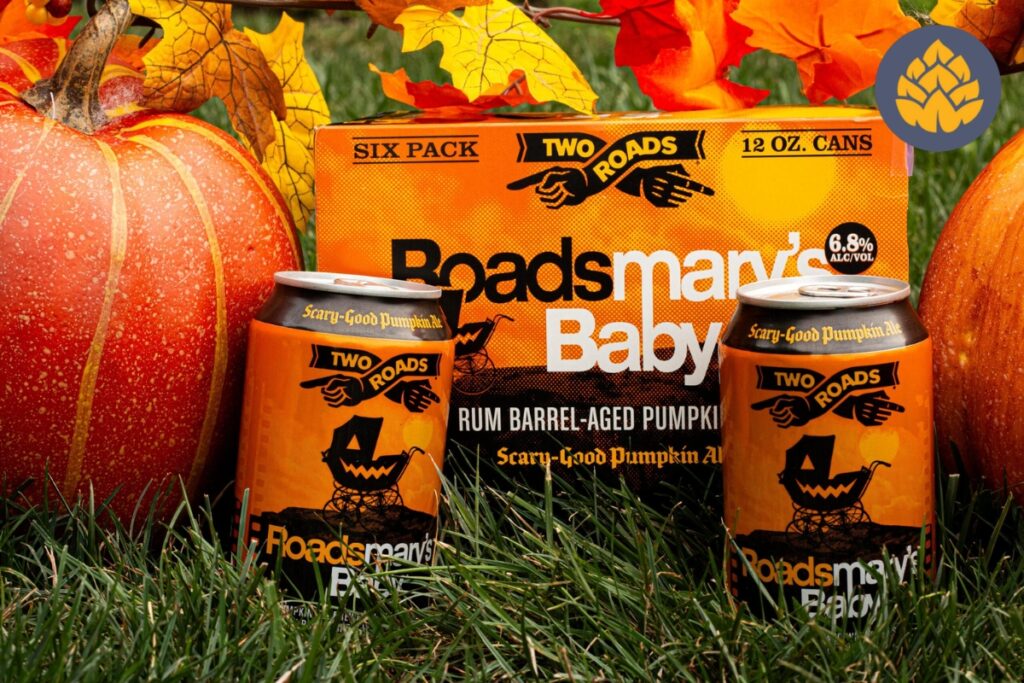 Brewed in Stratford, Connecticut, this is a delicious pumpkin ale for Halloween and family occasions. It's made by aging beer brew with vanilla beans and pumpkin spices in rum barrels. Hence, its flavor profile has delicious notes of oak, rum, spices, pumpkin, and vanilla.
They come served in bottles, cans, and by tap, and the ale contains 6.8% alcohol by volume. You'd enjoy this beer with roasted turkey and cranberry sauce, caramel apple pie, Gouda cheese, maple-glazed pork chops, and butternut squash soup.
Hudson Valley Silhouette – Apple Cider Donut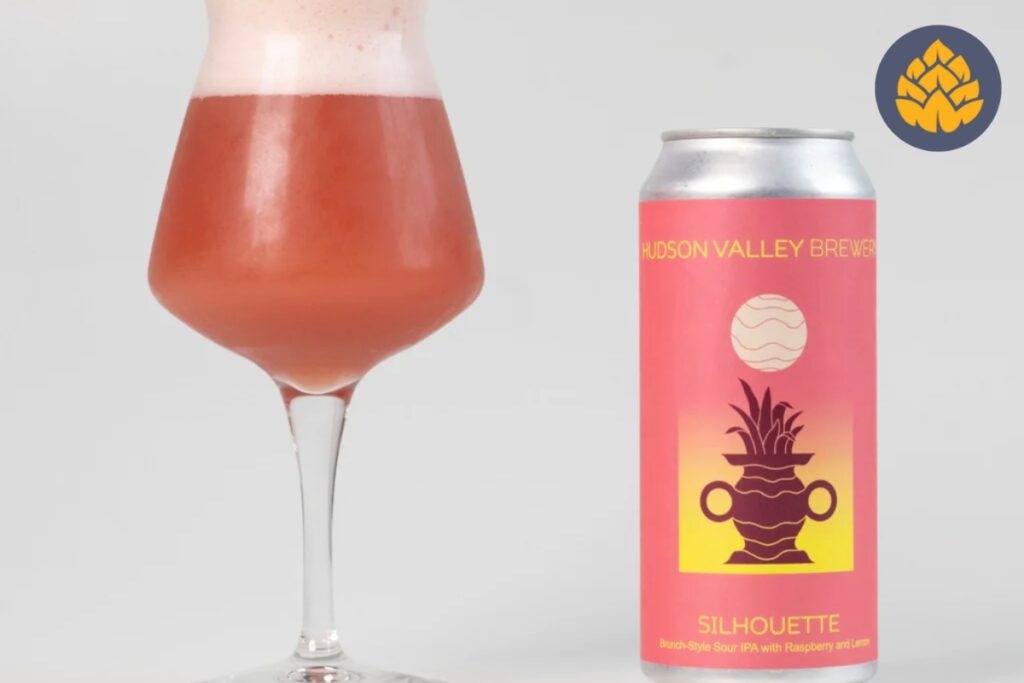 Different from other beer styles, this apple cider donut is one the best Indian Pale Ales you can have for fall. The sour IPA is made with malted oats, Citra hops, Azacca hops, raw wheat, apples, and cinnamon. This ale is loved for its premium taste and aroma, with flavors that take you to a place of warmth and coziness.
It's of velvety texture, and it pours into a pint glass with a thick, foamy head. The alcohol percentage is only 5%, and it should be enjoyed with warm donuts, bagels, and a range of salad dishes.
Sierra Nevada Northern Hemisphere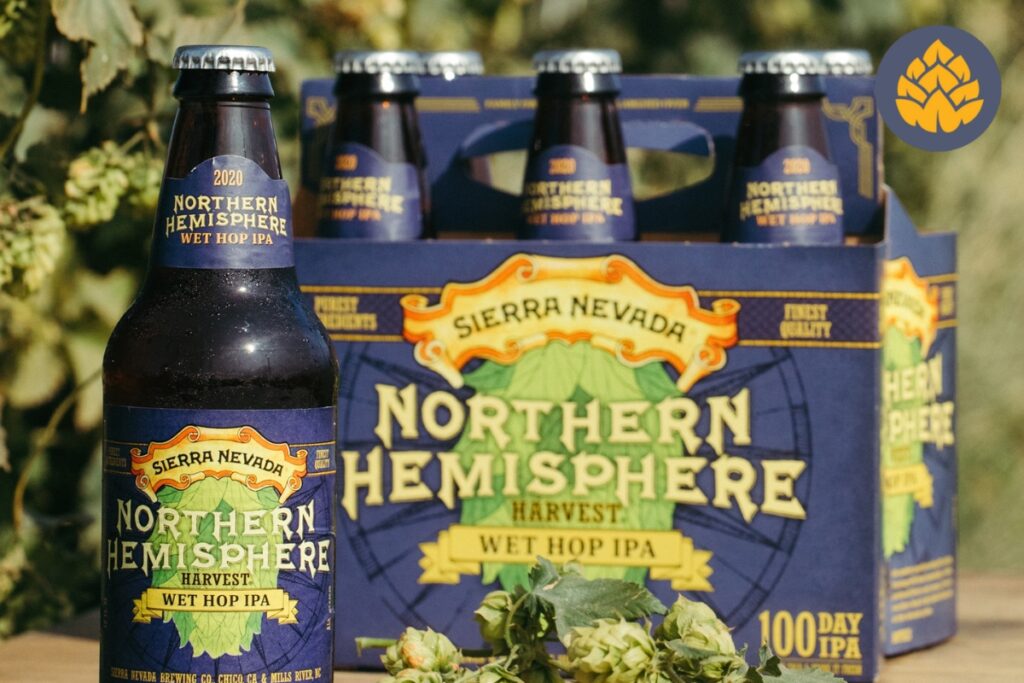 The Northern Hemisphere Wet Hop IPA is brewed by the Sierra Nevada Brewing Co. It's one of their many fall beers brewed with malt, hops, water, malted wheat, fruits, rye, and oats. The beer has a strong flavor of hops with a bitter-sweet palate accompanied by traces of herbs, pine, and citrus.
It's on the stronger side of the best fall beers, with an alcohol content of 6.7%. The beer is amber-colored and best enjoyed with a range of dishes, including seafood, grilled meats, and spicy dishes. It comes in cans and bottles to be purchased in your nearest liquor store.
Paulaner Oktoberfest Bier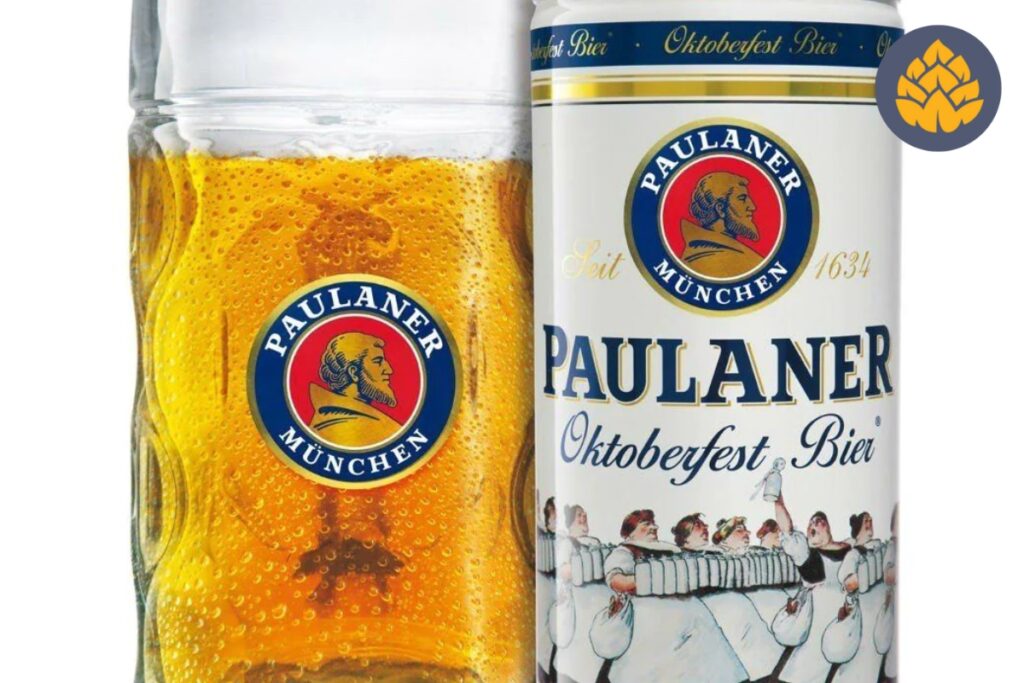 This is one of the Oktoberfest beers that only come out during fall, and it's made by Paulaner Brewing Co. It's earned the reputation for being the first and original Oktoberfest bier, produced seasonally since 1818. The beer has balanced flavors of hops and malt, giving you a spicy aftertaste with each sip.
The beer is brewed using Herkules hops, Hallertauer Tradition hops, Pilsner malt, Munich malt, and water. It contains 6.0% alcohol by volume, and a 100-ml serving of the beer contains 47 kcal, 3 grams of carbohydrates, and 0.5 grams of protein.
You'll enjoy the beer with different dishes, including burgers, Italian pizzas, hot dogs, quiche, pretzels, salmon bowls, and BBQ ribs.
Allagash Haunted House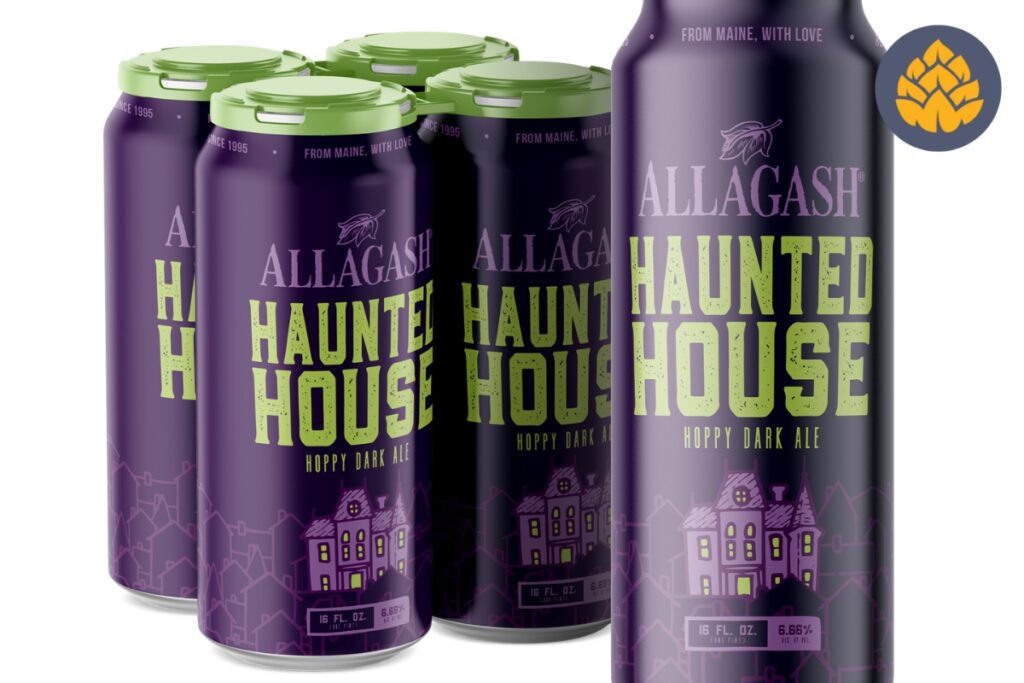 The Haunted House by Allagash Brewing Co. is the beer for scary holidays, having a gravely dark hue. It's the perfect beer to celebrate Halloween with your family and friends, carrying flavors of malt and coffee-like bitterness.
Allagash Haunted House is made with roasted barley, malted barley, raw wheat, Crystal hops, Nugget hops, Cascade hops, Northern Brewer hops, and yeast. The beer comes in a 16-ounce can, and it contains 6.6% alcohol by volume.
Sierra Nevada Narwhal Imperial Stout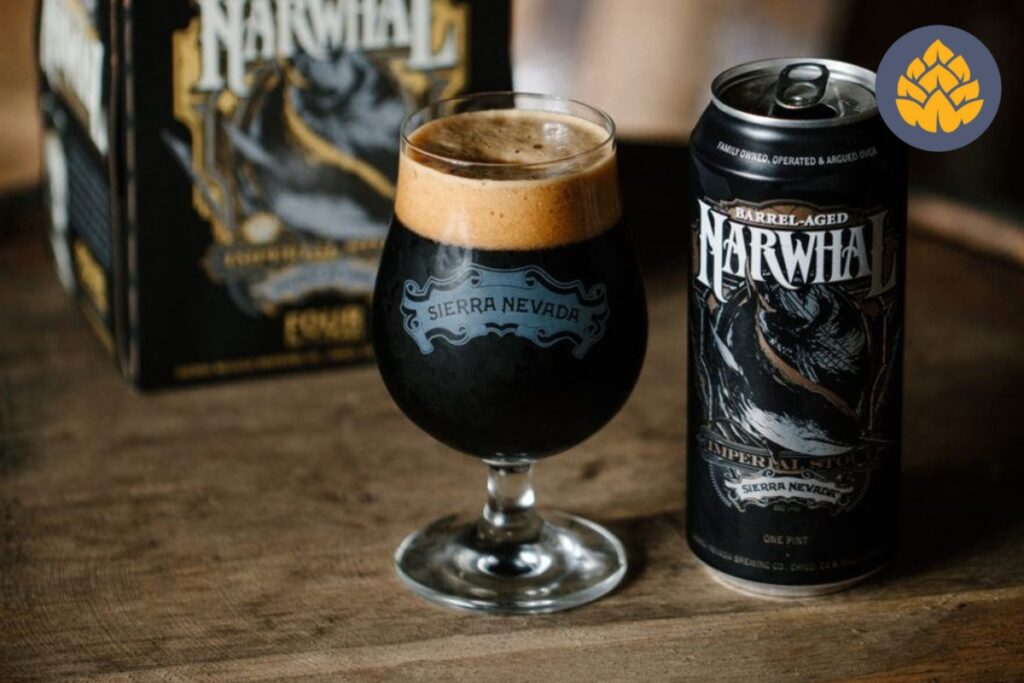 When it comes to the best fall beers in the market, we can't evade this Narwhal Imperial Stout by the Sierra Nevada. It's a dark, malty stout that's guaranteed to bring you warmth from the first sip. The stout is velvety smooth and has a decadent, malty finish to pair with your dishes.
There are notes of baker's cocoa, espresso, roasted grain, and smoke in the taste and aroma of the beer. It's made from Carafa, two-row pale malt, roasted barley, chocolate malt, Estate pale malt, Cascade hops, Ekuanot hops, and yeast.
Sierra Nevada Narwhal Imperial Stout has 10.2% alcohol by volume and an IBU of 60. A 355ml serving of the beer gives you 27.7 grams of carbs, 327 calories, and 4 grams of protein. You'd enjoy this beer with dishes such as grilled meat, chocolate, and cheese.
Voodoo Ranger Atomic Pumpkin Ale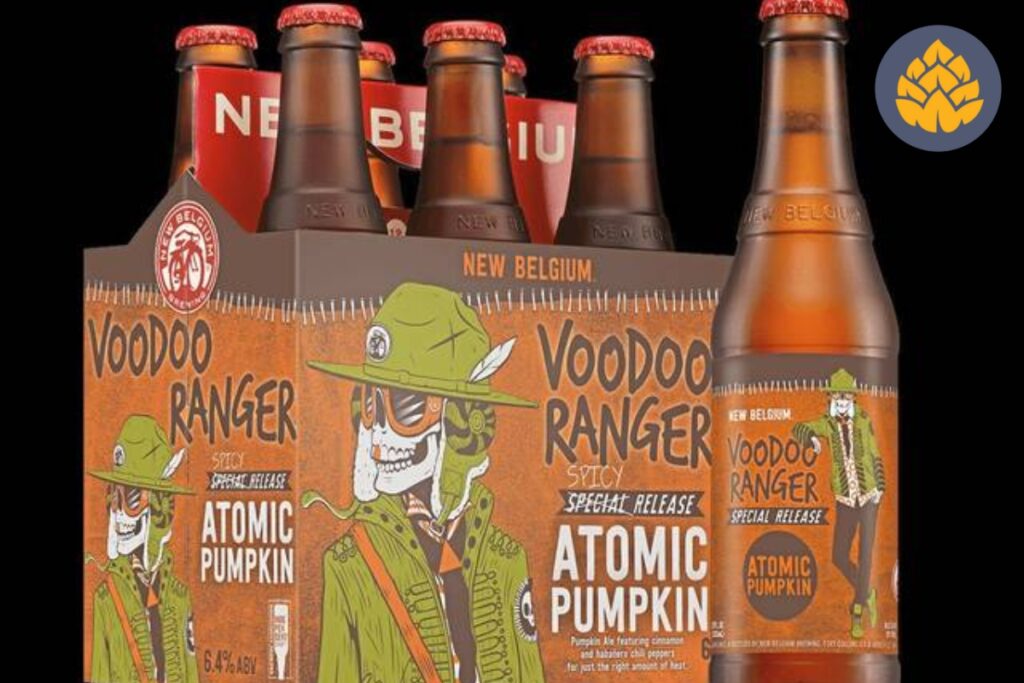 This is produced by the New Belgium Brewing Company in Fort Collins, Colorado. It's a seasonal beer with Nugget hops, pale malt, caramel malt, yeast, and Munich malt. The beer comes with a spicy flavor of chili peppers and a blend of nutmeg and cinnamon.
New Belgium Voodoo Ranger Atomic Pumpkin Ale has an alcohol content of 6.4% and an IBU of 10. A 12-ounce serving contains 190 calories, 14 grams of carbohydrates, 2 grams of protein, and 1 gram of fiber.
Samuel Adams Octoberfest Beer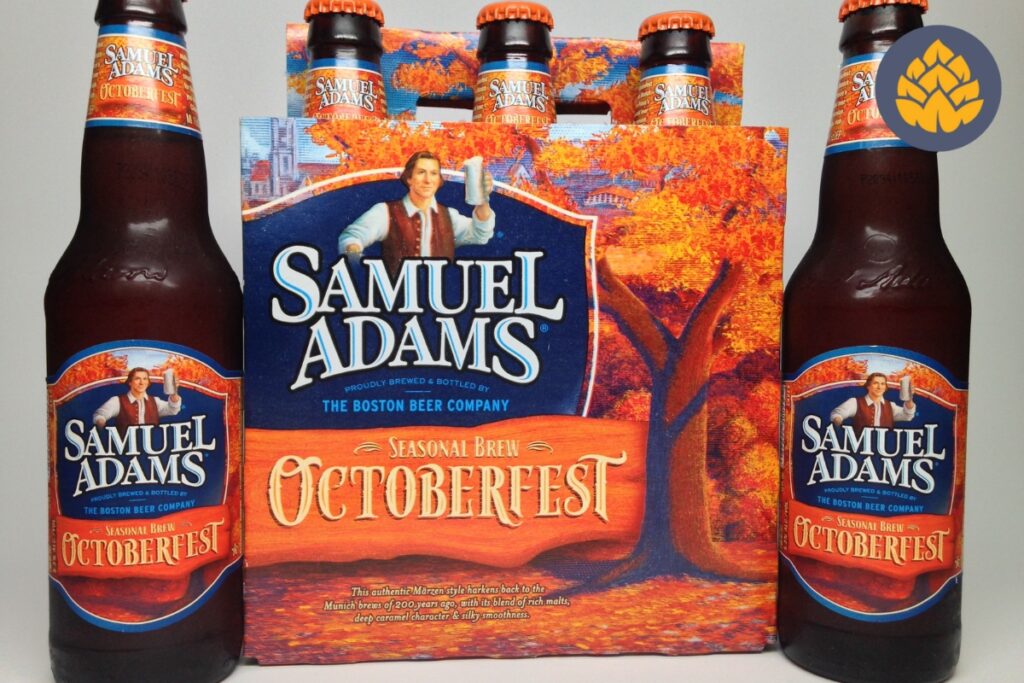 This is a Marzen-style beer, first brewed in March and aged at a cool temperature until Fall to serve. The beer was first released in 1989 and has since risen among the ranks of fall beers to become one of the best.
It's a beer made with malts, hops, and yeast to yield a deep red amber-colored brew perfect for fall festivities. The beer contains 5.3% abv and an IBU of 16. It's of mild, pleasant sweetness with a light, hoppy character. You'd enjoy the beer with chicken sliders and beer waffles.
FAQ
When do Fall beers come out?
Fall beers are seasonal, and most producers start circulating them in the market in August.
What makes Fall beers different?
Fall beers are usually darker with a creamy, velvety consistency. Also, there's use of spices, cinnamon, and pumpkin spice in most of them.
What is Oktoberfest?
It's the world's largest beer and traveling festival held in Munich, Germany, from late September to early October.
Related Articles
Enjoy these articles on the best pumpkin beers for the Fall season, along with this guide that teaches you how to make a pumpkin beer. Also, see this recipe on how to make a traditional Oktoberfest beer.
Wrapping Up
These are only some of the top beers you can enjoy during Fall. There are several more, but these are guaranteed to serve any occasion and with a wide range of dishes! Grab a can or bottle this Fall and stay cozy!