Bombshell Blonde Beer Review: Great Beer for a Hot Day
Bombshell Blonde Beer is a light American ale that offers a balance of citrus and malts, all encompassed in a refreshing and smooth body. This is the ideal lawnmower beer, as it is suitable for a hot day on your lawn or relaxing on the beach.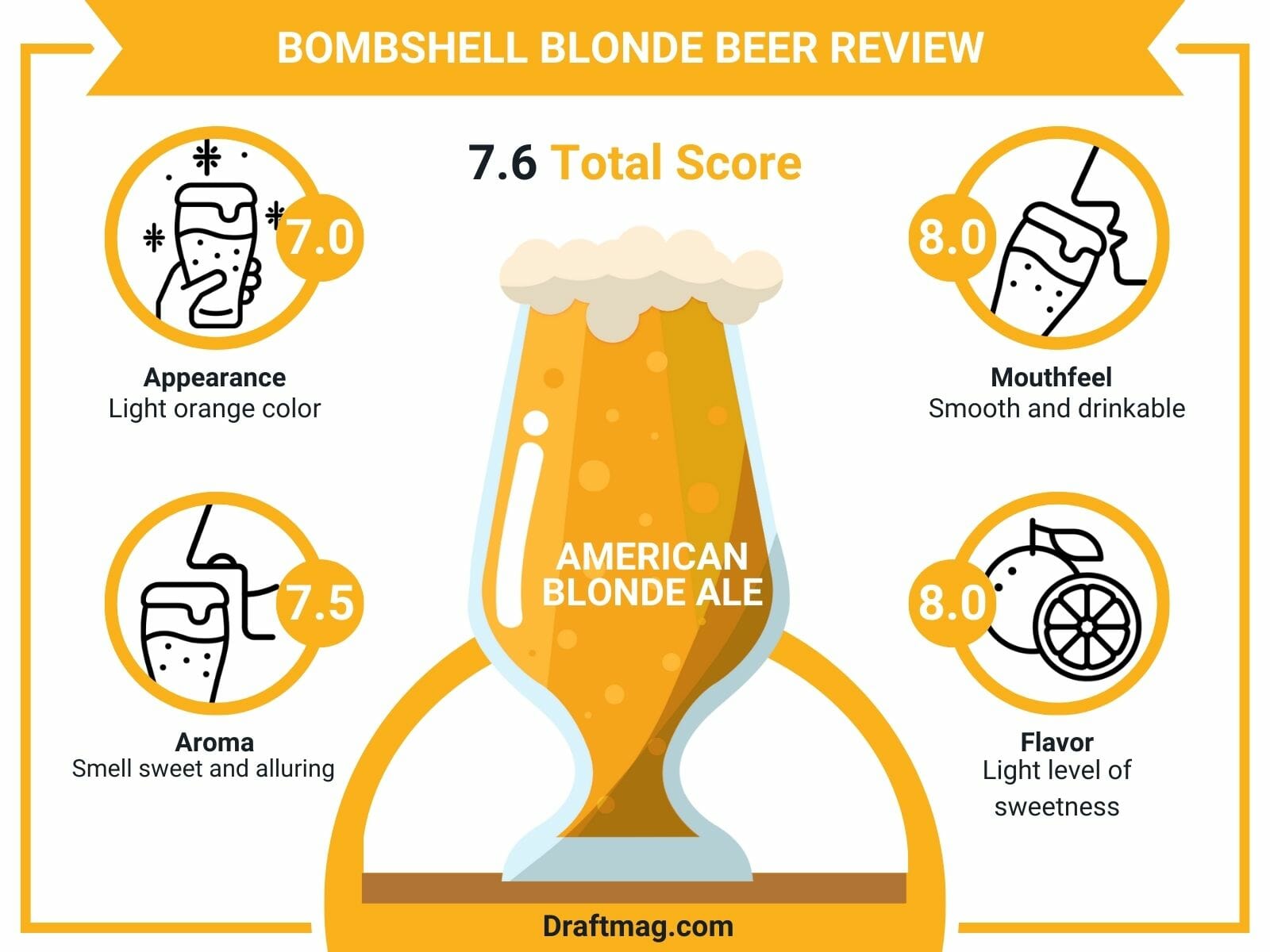 This is great for whenever you're looking for a drinkable beer to withstand the heat, especially when in Houston, and offers a delicious blend of fruity notes and a malty base. Our review below covers all you need to know about this ale, so continue reading! 
Bombshell Blonde Beer Stats
Country 

United States

Brand
Southern Star Brewing Company
Style

American

Blonde Ale
Taste 

Citrus, malts

Body

Light body

ABV

5.25 percent

Flavors & Aromas

Citrus, banana, dough, grains, coriander, spice, grassy, candy

Serving Temperature

45 – 50 degrees Fahrenheit
Tasting Profile
Bombshell Blonde Beer Tasting Profile
Bombshell Blonde Beer Review 
Southern Star Bombshell Blonde is an American blonde ale that is one of the top beers from the brewery. It features an alcohol content of 5.25 percent and a balanced flavor of citrus and other fruits with a sweet, malty base.
The ale offers flavors and aromas of citrus, coriander and spice, grassy notes, banana, bread dough, grains and candied malts. It features a hazy orange colour and a light body, as it is on the crisp side. The refreshing beer is a fantastic choice for a hot Texas day.
You should serve the beer in a pint glass, which shows off the bright color and holds the head in place since it has a wider opening. It is best served at temperatures from 45 to 50 degrees Fahrenheit. You can garnish the beer with a juicy orange slice.
– Appearance 
On the pour, the ale features a light orange color with streaks of yellow that make it look bright. The appearance is pale but also hazy, and this clashes with the vibrant carbonation bubbles that float to the top.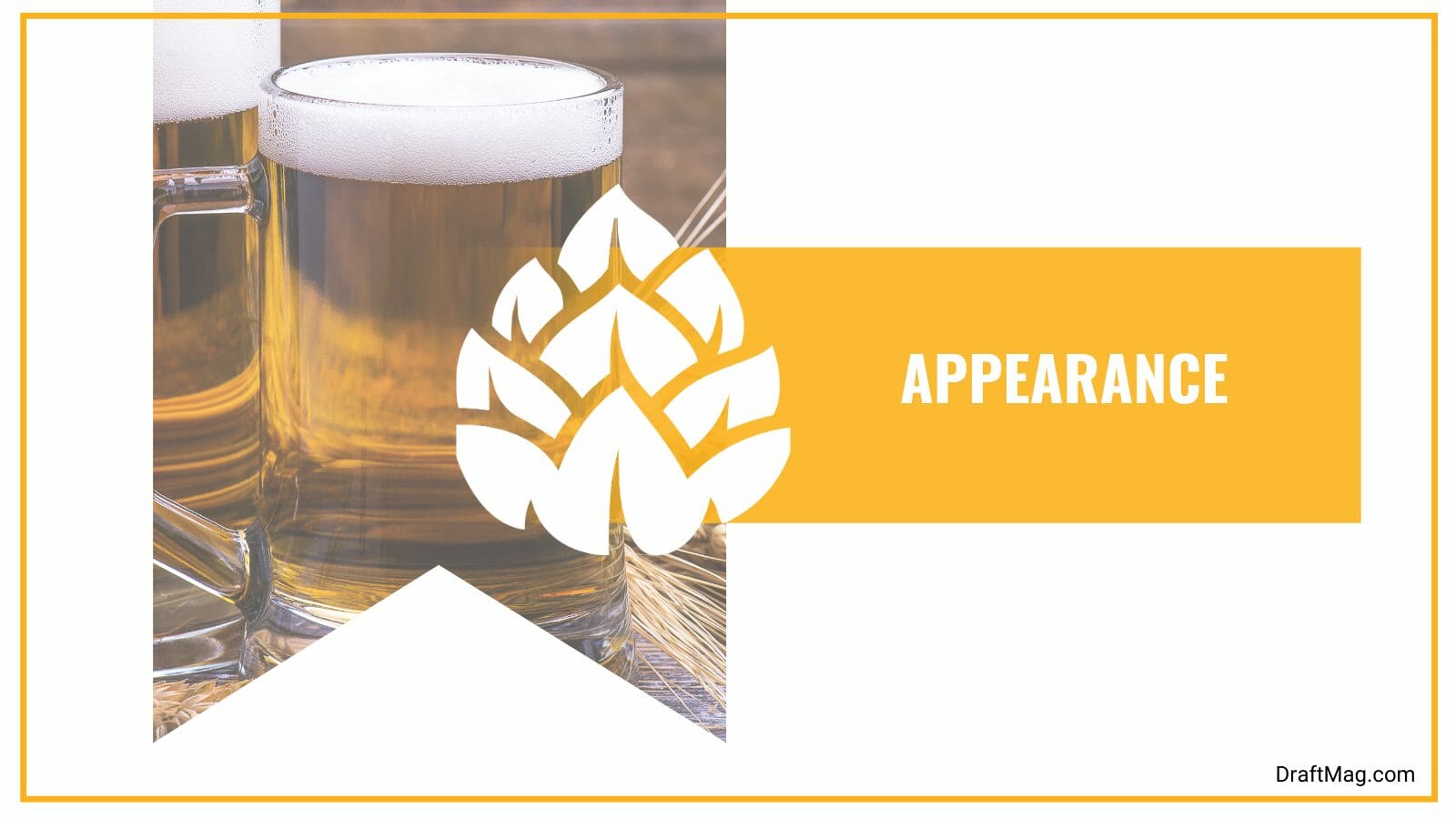 Atop the beer is a white foamy head that goes as high as one finger. The head will dissipate really quickly, but as it does, it leaves a bit of foamy lacing against the sides of the glass. The lacing is quite sticky.
– Aroma 
Bring the ale to your nose, and you get a grainy and doughy aroma first. The malts are the first thing that you will smell, as it offers a strong base that makes them smell sweet and alluring. There are also some sweet aromas of citrus and banana. 
The aroma of the beer also comes with a light candied smell, and there is a bit of spice from the coriander and clove. As the beer warms up, you will notice some grassy hops. It is certain that more types of hops are also included in the mix.
– Mouthfeel 
The body of the ale is thin and crisp because of the carbonation level, but this also makes it smooth and drinkable. It goes down easy when you drink it, making it a refreshing and flavorful beer against your palate.
The beer has a light mouthfeel, and the spice, grainy and fruit feel great against your tongue. It doesn't have ethanol in the taste since the ABV level is average. 
– Flavor 
The flavor of the ale is like the aroma, and all the notes are well-balanced. When you drink the beer, you will first taste a grainy cracker note that offers a light level of sweetness. The slight malty sweetness is balanced out with banana and light fruity notes of apricot and peach. Towards the middle of the taste, the sweetness will fade a bit.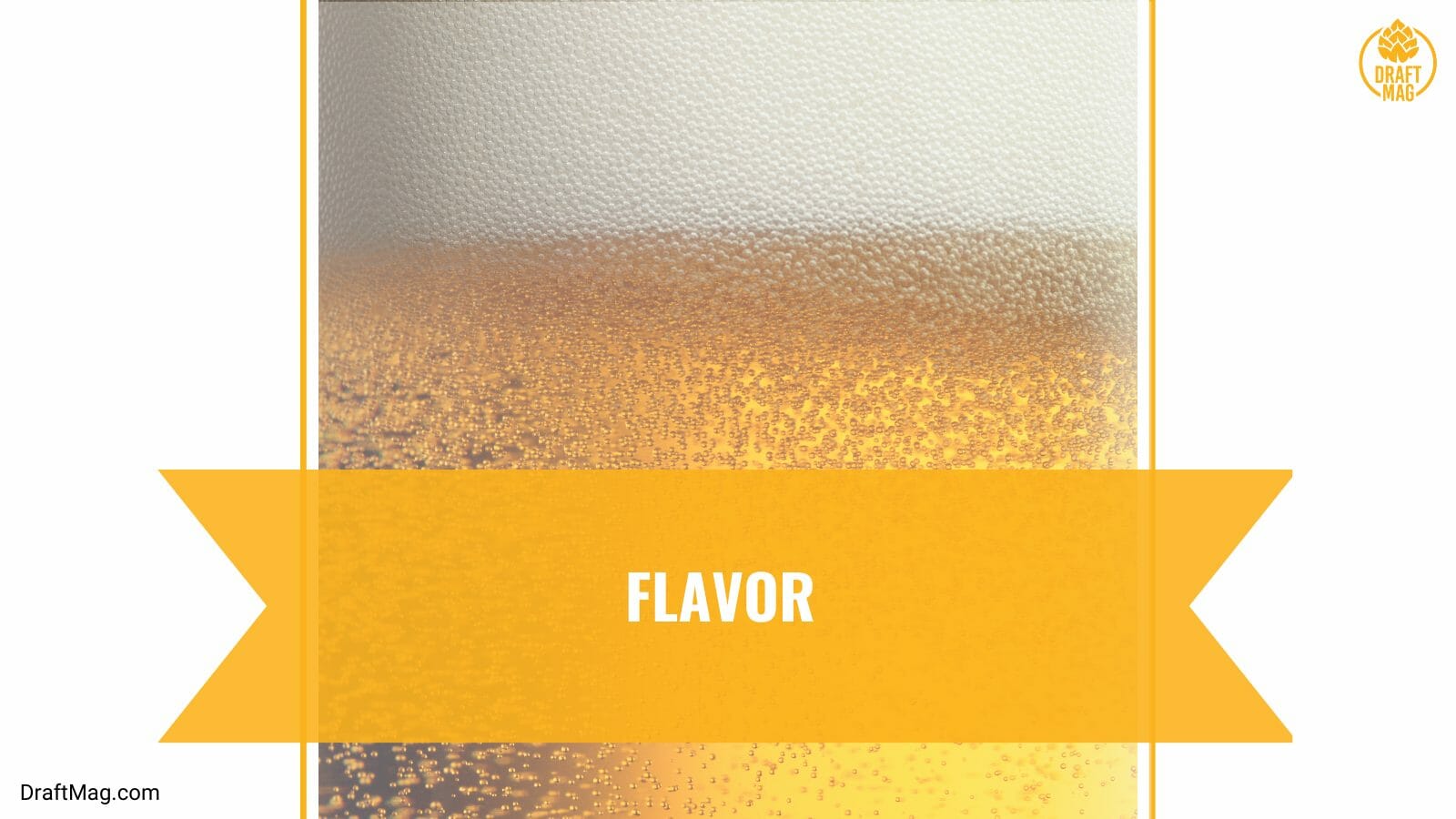 In the mid-palate, the ale gives you a spicy flavor of coriander and clove on the tongue. Then at the end, the sweetness will come back up with some bananas and light fruits. There are also some light grassy hops and hay on the tongue. In the finish, you get a crisp and clean taste that lingers on the tongue.
– Food Pairings
When having this ale, you should pair it with lighter foods like chicken, salmon, salads, and bratwurst. It also goes great with Asian spring rolls, as the aromatic vegetables go well with the citrus and spice notes in the beer. 
You can also enjoy the beer with burgers, buffalo wings, pizza, steaks and fried food. It goes great with spicy, nutty, Asian and Mexican foods because they go well with the notes as you drink the beer. You can also try it out with salty foods like pretzels, fish and chips, and roasted duck or quail.
If you want to pair the ale with cheese, you can have it with Cheddar, Romano or Parmesan cheeses. It also goes great with Monterey Jack cheeses, brick or light nutty cheeses. For your dessert pairing, you can have it with sugar cookies, fruit with sweet cream, and banana orange crepes. 
Ingredients 
The ale is made with malts, hops, yeast, and water. The beer offers a good balance of flavors from the ingredients. The malts used to make the beer include Rahr Special Pale malts and Wyermann Vienna malts. These give you a grainy and candied malt flavor, which remains strong on the base as you drink. 
As for the hops, they offer fruity, citrusy, and spicy notes of coriander and clove. These hops include Saphir and Sterling hops. The yeast used to make the beer is California Ale yeast, and this rounds up the flavor. 
Nutrition Facts 
The ale features an alcohol content of 5.25 percent, which is a decent level. The ABV is properly hidden as you drink, so you won't get any alcohol warming. As for the IBU level, it is set at 20 as there is a low bitterness level. You can enjoy the sweetness and fruity notes as you drink the beer.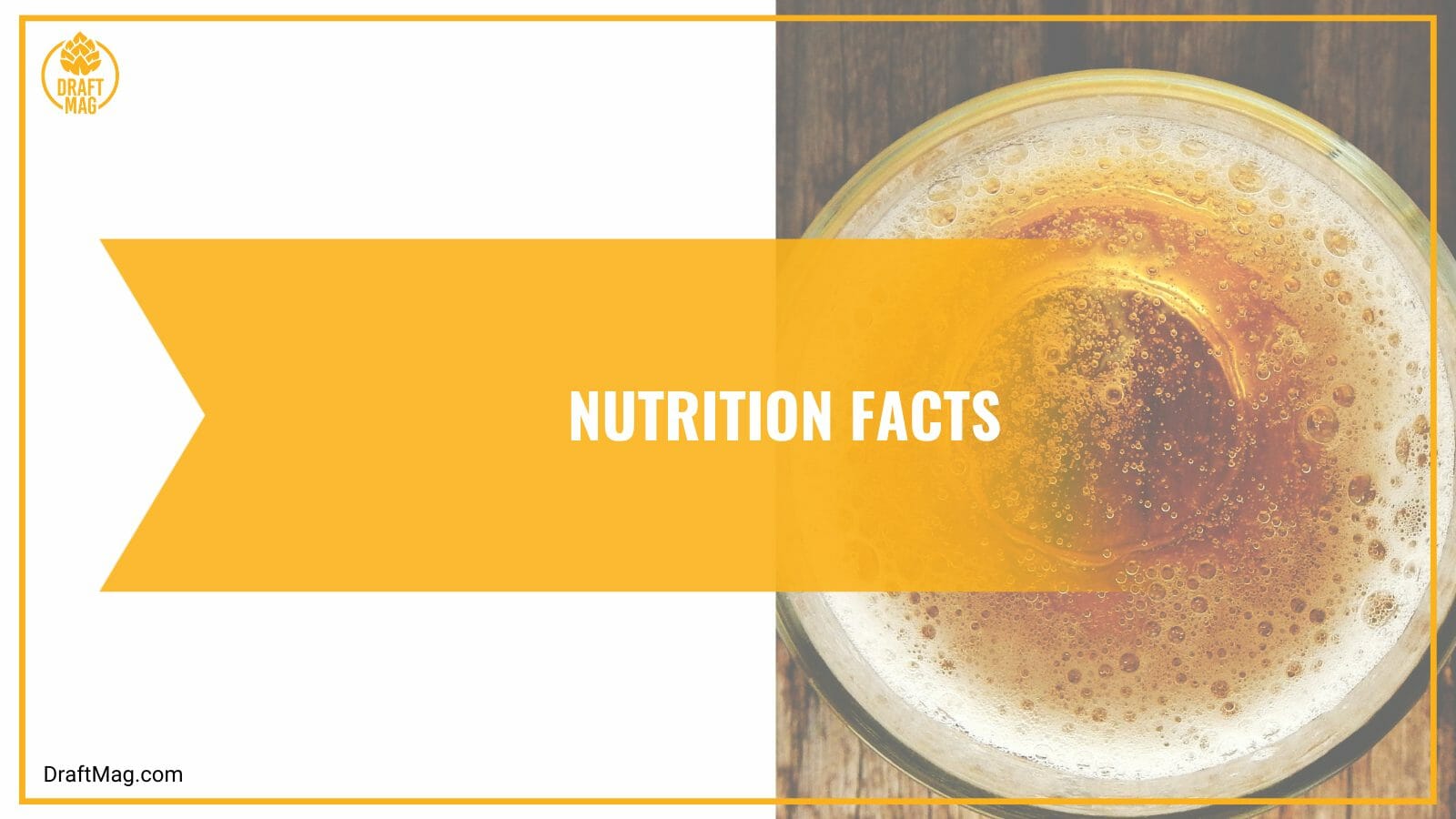 The ale contains 160 calories in every 12-ounce serving, and drinkers on a diet should keep this in mind. There are also 9 grams of carbs, 1 mg of potassium, 2 grams of protein, 10 mg of sodium, and 1 gram of fiber.
History 
The Bombshell Blonde is an American ale that was released by Southern Star Brewing Company in 2008. It is one of the year-round beers from the brewery, along with other top beers like the Strawberry Blonde, Southern Brunch, Conspiracy Theory IPA and Buried Hatchet Stout. 
Southern Star was founded in 2007 by David Fougeron and Brian Hutchins and was the first craft brewery in Texas to release canned beer. The brewery is known for this blonde ale and other types of ales. Since the brewery opened, it has specialized in clean and crisp beers for any occasion. 
Conclusion
Whenever you need a refreshing ale to go down easy on a hot summer day, you should check out this ale.
Here's a rundown of our beer review:
Southern Star Bombshell Blonde ale is an American blonde ale with an ABV of 5.25 percent.
The beer has flavors and aromas of citrus, banana, coriander, spice, grassy hops, dough, candied malts, and grains.
It is made with malts, Saphir and Sterling hops, and California ale yeast.
Serve the beer in a pint glass at temperatures from 45 to 50 degrees Fahrenheit.
The beer pairs well with chicken, salmon, bratwurst, Asian spring rolls, Mexican food, nutty foods, Monterey Jack cheese, and sugar cookies.
If you're curious about this beer, you can buy it online or at a liquor store near you. You can also get the beer on tap year-round at the brewery.