Harpers Ferry Breweries: Top Brew Houses in and Around This WV Town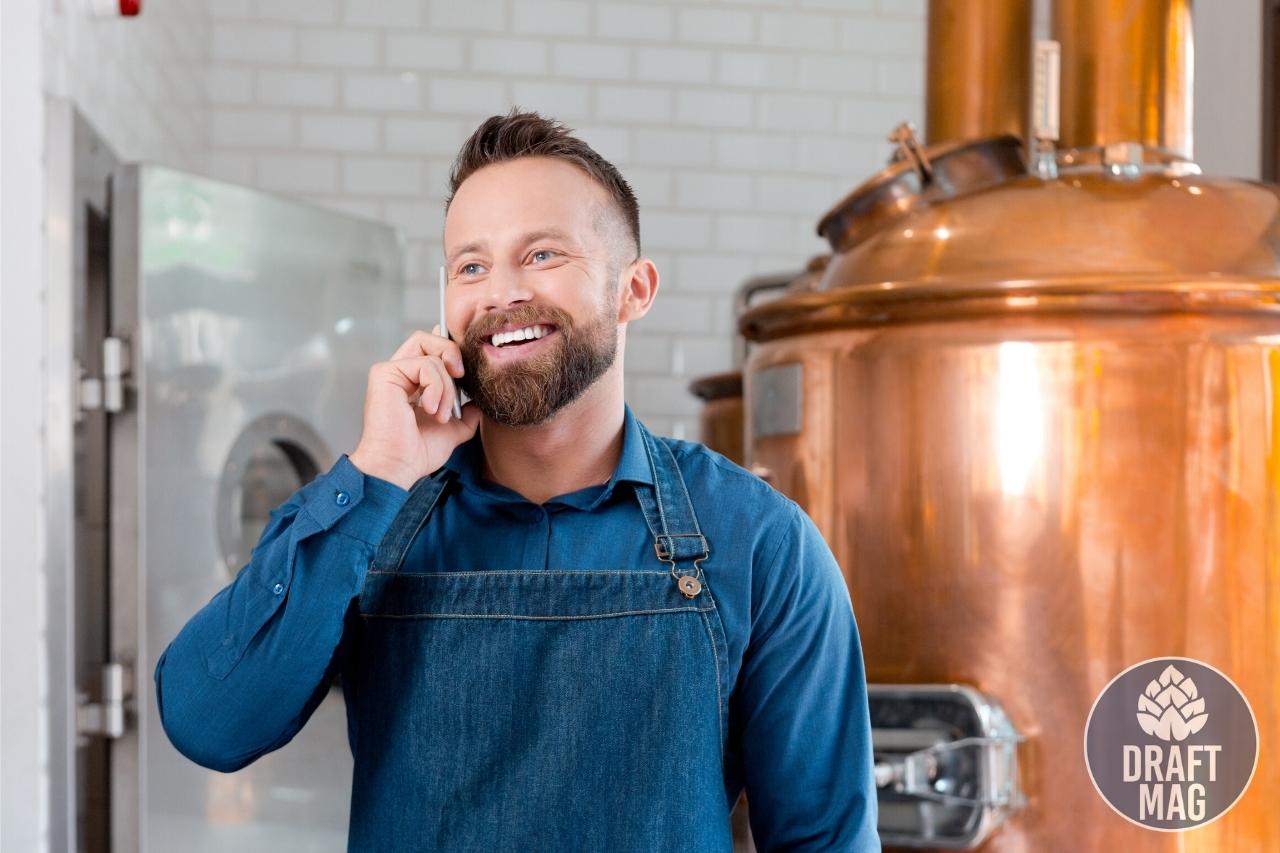 The best Harpers Ferry breweries have a diverse range of brews and experiences to offer, even if this is only a small town.
While there aren't a lot of breweries in this WV town, it is surrounded by breweries in neighboring towns.
If you're taking a trip in and around Harpers Ferry, you can check out Harpers Ferry Brewing, Abolitionist Ale Works, Old 690 and many more.
We have compiled them in this complete guide, so keep reading to know more.
| | | |
| --- | --- | --- |
| Harpers Ferry Breweries | Number of Active Beers | ABV Range |
| Harpers Ferry Brewing | 15 | 4.2 – 7.6 percent |
| Barnhouse Brewing | 12 | 4.6 – 8 percent |
| Abolitionist Ale Works | 18 | 5.1 – 11 percent |
| Bavarian Brothers Brewing | 13 | 4.3 – 8.7 percent |
| Harvest Gap Brewery | 12 | 4.5 – 8.3 percent |
| Old 690 Brewery | 11 | 4.6 – 8 percent |
| Bear Chase Brew | 10 | 4.5 – 9.5 percent |
| Flying Ace Farm | 14 | 4.1 – 6.7 percent |
Best Breweries in Harpers Ferry
There aren't breweries technically located in the Harpers Ferry town, but this area is surrounded by other West Virginia and Virginia towns so you can visit other breweries between 15 to 30 minutes away. We have compiled them for you in our review below.
Harpers Ferry Brewing
First on our list is Harpers Ferry brewing, and although this establishment is named after the town, it is located about six minutes away from the town in Purcellville, Virginia. The establishment is a child and dog-friendly place to enjoy beer, but you will need to keep the dogs on a leash outside.
At Harpers Ferry Brewing Company, you can participate in trivia night, enjoy live music, order from taco trucks, play bingo and do outdoor yoga at different times of the week. It also allows customers to take beers home in growlers and crowlers. We highly recommend you to try out the Shenandoah Stout and Dubbler Belgian Dubbel when you visit.
Barnhouse Brewery
Next is Barnhouse Brewery, a Virginia farm brewery with a homely taproom and delicious brews for customers to enjoy. It is located in Leesburg, Virginia. The brewing operation is headed by Roger Knoell, who has over 20 years of experience. He owns it along with Christine Knoell, Amy Larrick and Rob Larrick.
At Barnhouse Brewery, you can bring your kids, dogs and even your own food inside. They make small batches of handcrafted beers with local ingredients, and their beers are made with simple and traditional styles, which enthusiasts enjoy. They also have food on Saturdays and Sundays. You should try out the Kittocton Kolsch and the Barnhouse Bubbly, which is gluten-free.
Abolitionist Ale Works
Abolitionist Ale Works is another Harpers Ferry Brewery that's just a couple of minutes away from the town. This brewery is located in St Charles Town, West Virginia, and has a unique concept. It gets its name because Charles Town has a long history of treason trials and abolitionists.
The brewery creates a fun and exciting environment for its customers to enjoy beers. It focuses on changing the way people think about beer by making it more fun. You can also order their beers online or purchase them to go. Aside from their beers, which include top choices like 3rd IPA Vision and Black Hops IPA, there is also a mouth-watering food menu available.
Bavarian Brothers Brewing
Bavarian Brothers is one of the top breweries near Harpers Ferry on our list located in Shepherdstown, West Virginia. It is situated in the Bavarian Inn WV, a European-inspired boutique resort. So aside from drinking beers, you can hang out in the brew lounge or take your drink to the outdoor beer garden.
The brewpub has a German beer hall-style décor, evident in their wooden tables and high frame ceilings. While you're in this impressive space, you can try out their Appalachia Ale or Harry's Hazy River. They also have a brilliant selection of wines and cocktails.
Harvest Gap Brewery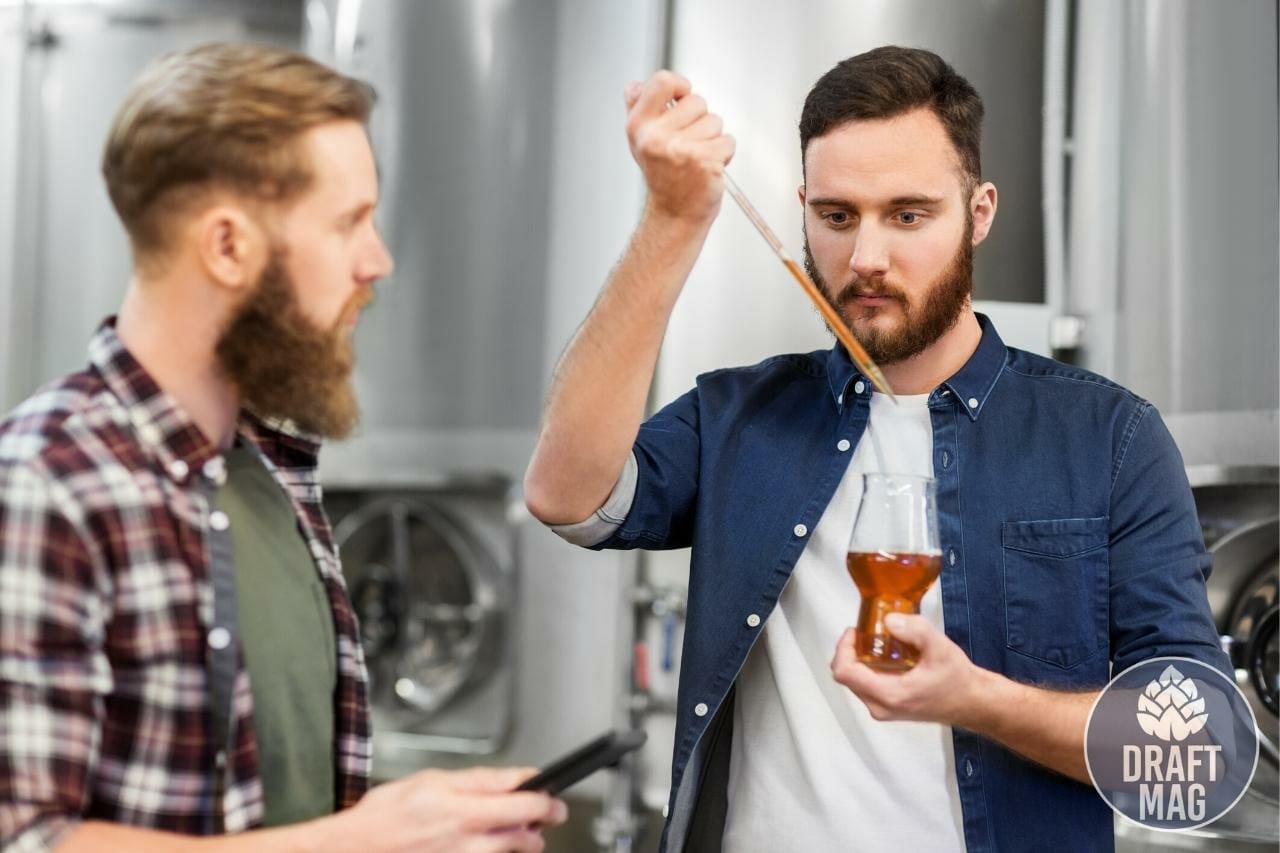 If you're looking for a farm-situated brewery near Harpers Ferry, you should check out Harvest Gap. It is located in Purcellville, only 16 minutes away from Harpers Ferry Brewing.
It is owned by veterans and the Virts family, who have lived and farmed in the county for 260 years.
You can enjoy their delicious brews and picturesque views when you visit their wooden cabin-like taproom. It has a large patio, outdoor seating, and family-friendly offerings. You can see views of the mountain, lake and grains in the taproom, even when seated inside. Some of the must-tries are their P-Ville Road Pilsner and Red Dirt Lager.
Old 690 Brewery
Another farm brewery around Harpers Ferry is Old 690 Brewery, located in Purcellville and definitely worth the drive. This farm brewery offers an indoor taproom, outdoor patio, and gas seating so you can enjoy your beer wherever you please.
It has a fantastic in-house kitchen that is always open, offering different types of pizza, flatbread, nachos, burgers, hotdogs and pretzels. It also welcomes food trucks on Saturdays.
You can pair their delicious food with their unique, farm-made beers. Check out the Outlandish W/ Maple Syrup and Walnut, an imperial double stout, and you'll also be impressed with the Virginia Farmhouse Ale.
Bear Chase Brew
There's no doubt that the best place to get award-winning craft brews is at Bear Chase Brewing Company. It is located in Bluemont, Virginia, about 30 minutes away from Harpers Ferry. It is located in the Bear Chase Manor, with two brewing systems, a taproom and event spaces.
Their German-Style Koelsch won a silver medal at the 2020 Great American Beer Festival, so you should try that out. The Oktoberfest is also highly recommended as it won a gold medal in 2021.
Flying Ace Farm
It seems like farm breweries surround this town because our final recommendation on the list of the top breweries near Harpers Ferry WV is Flying Ace Farm. It is the first distillery and brewery in Loudoun County located in Lovettsville, which is less than 20 minutes away from Harpers Ferry.
The brewery has a wide range of farm-to-bottle beers made from crops that are grown, harvested and milled on the same property. Flying Ace also pays tribute to patrons who protect the skies in America.
You can enjoy beers from their 2,000-year-old farm and take in the mountain views when you visit the taproom. Try out the Pilot's Pilsner or (Not) Just Peachy.
Top Brewpubs in Harpers Ferry
The beer fun doesn't stop with breweries around Harpers Ferry. This small town also has some exciting brewpubs that will impress you with delicious beers and food. These establishments are located right in the city so you don't have to drive long distances. Take a look at them below.
Almost Heaven Pub and Grill
We highly recommend Almost Heaven Pub and Grill when you're in Harpers Ferry as it is an impressive establishment located on the busy Potomac street. It is housed in a tavern structure dating back to 1836.
You can enjoy different meals at this brewpub including burgers, fries, club sandwiches, crab dip, chicken tenders and more. They also have draft beer from breweries in West Virginia, Virginia and Maryland.
The Rabbit Hole
The Rabbit Hole is an exciting restaurant with a wide range of beers including local beers and fun activities for its customers. They have beers from Cigar City, Victory, Founders Brewery, Abolitionist Brews and more.
They allow you to build your own burgers so you can pair them perfectly with your beverage. At the Rabbit Hole, you can enjoy your meals at the wood-furnished cozy bars or sit at the terrace.
The Barn of Harpers Ferry
The Barn of Harpers Ferry is an impressive brewpub located in a warehouse with lots of indoor and outdoor rooms for its customers to enjoy. The pub is located on Washington Street in Harpers Ferry and is always bustling with locals and visitors who want to try out their delicious meals.
They feature an extensive range of craft beers on draft for customers to try, all featured by local breweries. But the tap list changes weekly, so you can only know what's on tap when you visit. You can also order wine, cocktails, craft cocktails and some of their specialties made by mixologists.
Beer Scene
If you're looking for a small-town beer tour experience, Harpers Ferry is just what you need. The small town has only around 300 people, but it's surrounded by breweries that you can reach in less than 30 minutes and offers more than enough brewpubs to explore.
FAQ
Are yeasts found in Harpers Ferry?
Yes, yeasts are commonly found in Harpers Ferry as they play a crucial role in the brewing process.
What technology do the brew houses in Harpers Ferry employ?
Brew houses in Harpers Ferry employ various technologies including fermentation tanks, temperature control systems, and bottling machines.
What beer is Harpers Ferry known for?
Harpers Ferry is known for its "Lockhouse Lager," a classic American lager brewed with locally-sourced ingredients.
Final Verdict and Summary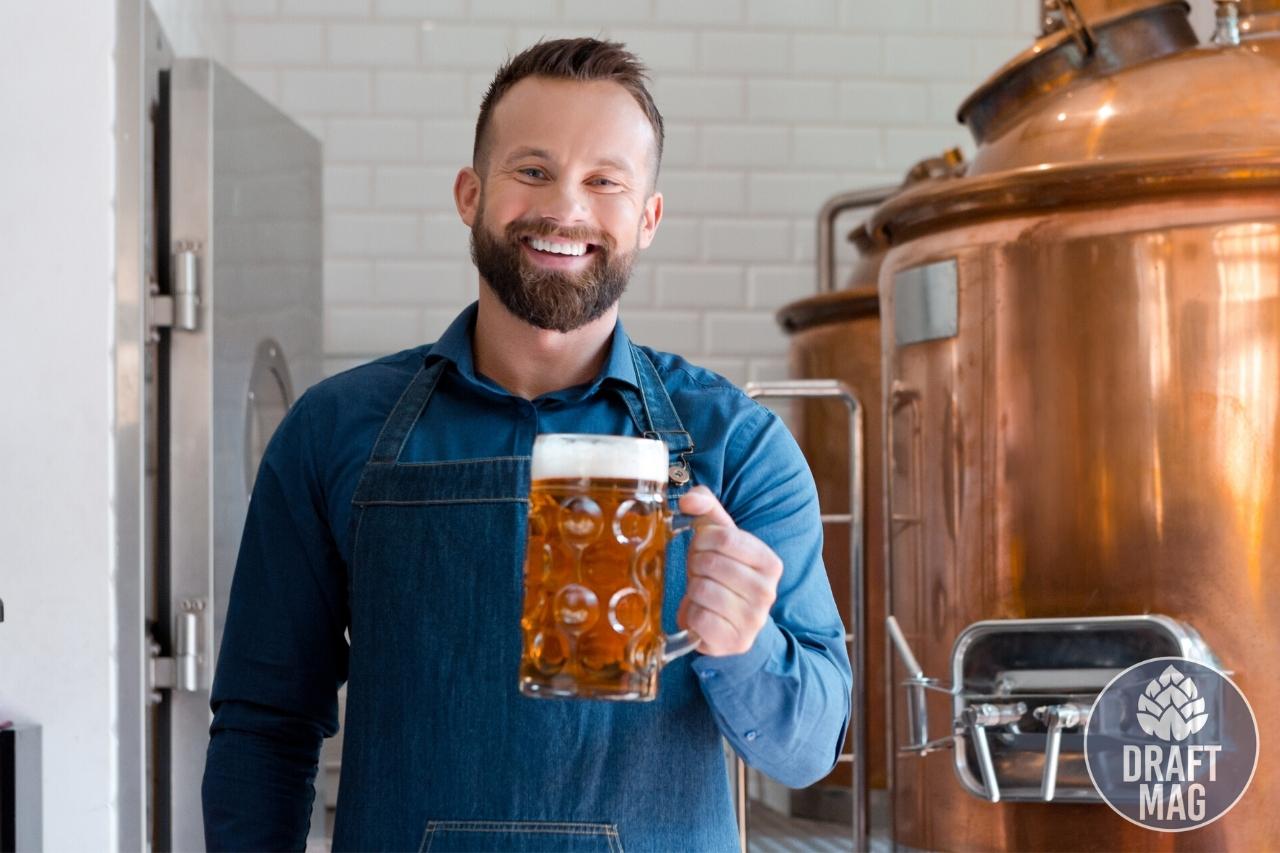 When you're in Harpers Ferry, you should check out their top breweries and brewpubs and give yourself an amazing experience.
Harpers Ferry Brewing is the best option around the town, so make sure to visit this establishment on your trip.
If you're looking for excellent craft beer, Bear Chase Brewery is the best option for that.
Old 690 is the best place to go for beer and food, so you don't have to fill your stomach before visiting.
Next, head on over to Almost Heaven Pub and Grill, which is considered the best brewpub in town.
From dog-friendly taprooms and veteran-owned breweries to farm breweries and those located in boutique resorts, there's no limit to what you can discover in and around Harpers Ferry.
Check these breweries out today!