Is Smirnoff a Beer? The Answers to Your Burning Questions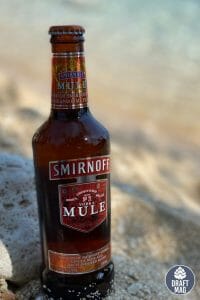 You've probably found yourself wondering, "Is Smirnoff a Beer?" and although Smirnoff is a world-renowned vodka brand, its malt beverage Smirnoff Ice does not contain vodka. Being a 4.5 percent ABV alcoholic drink produced from malted barley, it is sometimes referred to as flavored beer.
So, can we conclude that Smirnoff is a beer or more like a beer than vodka? Keep reading this guide to feed your curiosity and remove the haze surrounding this fact.
Is Smirnoff a Beer?
Yes; while Smirnoff is a best-selling vodka brand around the world, it has produced a malt beverage that is considered beer — Smirnoff Ice. Since 1999, it has been a leading malt beverage and party favorite in the U.S.
So why this much confusion? As mentioned earlier, there were no doubts about Smirnoff being a vodka until the release of its vodka-free alcoholic drinks. The main culprit is Smirnoff Ice, which contains malt but no vodka and is sold throughout the U.S.
With an ABV of 4.5 percent, it became an instant hit among youths for parties and get-togethers. According to a statement on the official website of Smirnoff, "Smirnoff Ice" does not contain vodka but malt (for those sold in the U.S.). However, in the U.S, any malt beverage that has an ABV of 0.5 percent or above is classified as an alcoholic beer. So, going by this fact, there is no harm in saying that Smirnoff is a beer.
However, only being a malt beverage is not enough to be a beer. The ingredients used and the brewing process of Smirnoff Ice are not disclosed publicly. To be precise, Smirnoff can be an alternative to beer but not a beer.
Smirnoff Ice: Brewed Like a Traditional Beer
This premium flavored malt beverage comes in lime flavor and has a crisp taste. It is lightly carbonated and has a refreshing effervescence. The use of malt lends it a fruity and light taste that is slightly on the sweeter side.
Regular Smirnoff vodka has an ABV of 40 percent, whereas Smirnoff Ice has a much lower ABV of 4.5 percent. Unlike other versions of Smirnoff, this version doesn't contain any vodka. Moreover, it is made with malt like beer. It is very popular in the U.S. and offers an excellent alternative to non-beer drinkers.
– Smirnoff Vs Beer: Creativity and Confusion
To beat the market and attract millennials, creative minds never hesitate to try new formulations. As a result, the thick line between segments and classification has started to fade away. More and more brand owners market their flavored malt beverages as flavored beers or made like beer.
Our beloved Smirnoff is not alone in this confusion, but many FMBs are involved. One such example is Small Town Brewery's "Not Your Father's Root Beer," which is marketed as a craft beer, but many classify it as an FMB.
Strength
Essentially, Smirnoff is a vodka brand. Therefore, it depends on the version of Smirnoff you want to compare. Smirnoff vodkas ABV ranges from 35-40 percent in the U.S, whereas a beer has an ABV range of 3-6 percent. So a Smirnoff vodka is much stronger than a beer.
However, on comparing its malt version "Smirnoff Ice" with a beer, both are almost similar in their alcohol content. Smirnoff Ice has an ABV of 4.5 percent, similar to commonly available beers in America.
Healthy
While Smirnoff Ice can offer a distinctive light flavor, beware of the sugar content. Most flavored malt beverages are laced with artificial sweeteners or fruit flavors. As a result, they tend to be higher in calories and sugar. In comparison, most beers have less sugar, alcohol, and calories than many commonly available FMBs.
Smirnoff Ice is a crisp, bubbly, and citrusy malt beverage that has been topping the charts in the U.S. for more than one decade. With an alcohol content similar to commonly available beers, it is a good alternative for non-beer drinkers who do not like the bitter taste of beers.
– Smirnoff vs Malt Beverages vs Beers
As the name suggests, a malt beverage is a fermented drink made from malted barley. As per the Federal Alcohol Administration Act, a drink has to fulfill the following conditions to classify as a malt beverage in the US:
It must be made from a base that is 25 percent malt.
It must contain a minimum of 7.5 pounds of hops per 100 barrels of the finished product.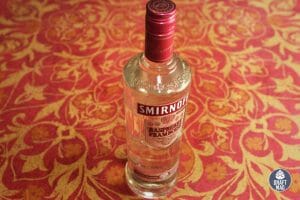 A beer uses four main ingredients: water, barley, hops, and yeast. As a result, it is classified as a malt beverage, except for those who do not use barley malt base. Another category of alcoholic beverages made from a malt base is sweeping the market by storm — flavored malt beverages (FMB).
These malt beverages are infused with natural or artificial flavors to increase their drinkability. Flavored malt beverages are also referred to as "malternatives," or "alcopops." Smirnoff Ice, Four Loko, and Mike's Hard Lemonade are popular FMBs. The presence of hops in Smirnoff is not yet clear.
To avail of the tax benefits of a malt beverage, FMBs need to adhere to some aspects:
Must be made with a legal malt base
The final product must derive 49 percent of the alcohol content from the malt base
Considering the above facts, both beer and Smirnoff are classified as malt beverages.
– Why Classification Matters
Classification matters due to following reasons:
Labeling
Marketing
Regulation
Distribution
Tax perspective
While we have discussed the tax implications, regulatory measures are the next big factor. An alcoholic beverage not made from malted barley and has over 7 percent ABV could fall under the purview of the Food and Drug Administration (FDA) and the Alcohol and Tobacco Tax and Trade Bureau (TTB).
Most FMBs do not fall under both categories, all thanks to the sharp brains behind marketing. As a result, the rules of the FDA to mention the ingredients on the label do not apply in the case of such FMBs.
– Nutrition Facts
A standard serving of Smirnoff Ice contains 228 calories, 17 milligrams (1 percent) sodium, 90 milligrams of Potassium (3 percent), and 34 grams of carbohydrates (11 percent).
– Other Popular Smirnoff Malt Beverages in the U.S.
Smirnoff Ice Original (Zero Sugar): Original taste of Smirnoff Ice within 100 calories
Smirnoff Ice Black Cherry: Rich cherry flavor that has a tangy bite and sweet finish
Smirnoff Ice Hurricane Punch: Fruit punch flavor
Smirnoff Ice Mango: Fresh and tangy flavor
Smirnoff Ice Margarita: Perfect balance of citrusy and sweet notes
Smirnoff Ice Raspberry: Juicy red raspberry flavor with a crisp, dry finish
Smirnoff Ice Strawberry: Sweet strawberry flavor
Smirnoff Ice Triple Black: Smirnoff Ice original taste with a twist
Smirnoff Ice Screwdriver: Perfectly blended to appease citrus flavor lovers
Smirnoff Ice Green Apple: Crisp, juicy flavor of Green Apple
Smirnoff Ice Watermelon Mimosa: Bursts with juicy watermelon flavor
– Smirnoff Ice Outside the U.S.
Smirnoff Ice contains both vodka and malt in some countries like Brazil, South Africa, Canada, England, and Ireland. Due to the vodka content, it can't be classified as a beer in these countries. In the U.S, Smirnoff likes to advertise it as Hard Seltzer or flavored malt beverage.
Frequently Asked Questions
– Is Smirnoff a Vodka or Beer?
Smirnoff Ice doesn't contain vodka and is brewed with malts like a beer, so it is often termed flavored beer or brewed like a beer.  Although other ingredients in Smirnoff are kept secret, there is no harm in referring to this drink as a beer.
– What Kind of Beer Is Smirnoff?
Smirnoff Ice is considered a malt beverage as it is brewed with malts like a beer and doesn't contain vodka, unlike its predecessor Smirnoff. However, outside the U.S, you may find both malts and vodka in Smirnoff Ice.
Smirnoff's malt beverage marketed in the U.S is more like a beer than vodka. With 4.5 percent ABV, it is marketed as a malt beverage. Furthermore, like other Smirnoff drinks, it doesn't contain vodka in the U.S.
– Is Smirnoff Mule a Beer?
No, Smirnoff Mule is not a beer but a vodka and beer cocktail. It is a ready-to-drink alcoholic beverage marketed by Smirnoff. It took inspiration from the famous Moscow Mule cocktail, and it contains Smirnoff Vodka, ginger beer, and lime. This drink is delicious and highly refreshing.
Conclusion
Considering the facts mentioned above, we can conclude that Smirnoff Ice, which is a malt beverage marketed in the U.S, is more like a beer than vodka. However, due to the secrecy of other ingredients and the brewing process, it is hard to establish it as a beer, so let us sum it all up:
Smirnoff is the best-selling vodka brand in the world. However, one of its malt versions, Smirnoff Ice, doesn't contain vodka (only for those sold in the U.S).
Smirnoff Ice is brewed like a traditional beer with malted barley and has an ABV of 4.5 percent.
As both beers and Smirnoff Ice are made with a malt base, they are classified as malt beverages.
In the US, any malt beverage with an ABV of 0.5 percent or above is classified as alcoholic beer.
Lastly, more and more alcoholic beverages like Smirnoff Ice are marketed in the U.S. as flavored malt beverages to fall within certain tax brackets, avoid FDA regulations, and attract the right crowd.
Due to striking similarities, there is no harm in referring to Smirnoff Ice as alcoholic beer, but a beer lover knows that a beer has to offer something more unique than a lower ABV and malt base to become a beer. Whatever the case may be, the refreshing, crisp, and light taste of Smirnoff Ice is delicious, so grab one or two pints to light-up your next party!