What Time Do They Stop Selling Beer in Texas? A Detailed Answer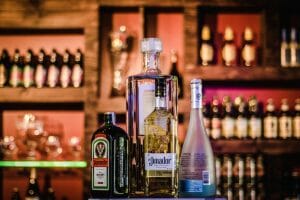 If you've ever wondered "What time do they stop selling beer in Texas?" then you should know that there are new laws regarding this topic. Texas laws pose this interesting question, and beer lovers wonder when they can buy beer in Texas.
Whether you are a tourist or grew up in Texas, you might have stopped by a beer store at a specific time and discovered they were not open. This guide will enlighten you about the laws guiding beer sales in Texas.
What Time Do They Stop Selling Beer in Texas?
Currently, Texas laws prevent the sale of beer after 12 am every day, but the opening hours for selling beers on Sundays are different from every other day of the week. Liquor stores are closed throughout Sunday, so if you need beer on a Sunday, you may have to buy it on Saturday.
– What Time To Buy Beer
As long as a liquor store is open, you can buy liquor. The opening hours for liquor and beer sales in Texas are:
Sunday: 10 am to 12 am
Monday to Saturday: 7 am to 12 am
This time is per the new liquor laws and alcoholic beverage code. These new laws came into effect just before the fall of 2021. According to the law, liquor or alcohol sales on Sundays are totally illegal.
What Time Do They Stop Selling Beer in Texas on Sunday?
Texas stores stop selling beer at 12 am on Sundays, so you can buy your beer in Texas from 10 am to 12 am on Sunday. However, you must note that Texas laws prohibit the opening of liquor stores on Sundays. However, grocery stores often open from 10 am to 12 am on Sundays. Therefore, you can check your nearest grocery store or gas station to see if it has your favorite alcoholic beer.
The New Texas Alcohol Laws
In the fall of 2020, Greg Abbot signed the House Bill 1518 into effect. This new Texas law permits the sale of alcohol before Sunday noon and relaxes liquor shops' restrictions to selling later in the evenings. The owners of liquor businesses and anyone attempting to purchase alcohol outside of regular business hours will find it easier thanks to this regulation.
However, liquor stores must not open on Sundays. The bill still prevents selling liquor outside of some establishments (unless it is paired with food) before noon on Sunday. Although there are some exceptions like hotel bars, liquor availability is generally limited on Sundays.
Due to this law, buying beer is simpler, but there are some constraints on holidays. All liquor stores are expected to close on New Year's Day, Thanksgiving Day and Christmas Day. However, you can get your beer in any open grocery store on these holidays. You're not restricted from celebrating the holidays with your favorite beers.
– Permits and Licenses
To purchase beer in Texas, you only have to be older than 21 years old and have a legal identification to justify this. Generally speaking, retailers have an "under 40" policy; they might request ID if a retailer appears younger than 40. However, liquor stores must always request identification or risk being penalized if they don't.
Depending on the type of retailer, Texas offers a variety of licenses for the sale of alcoholic beverages. A liquor store owner or cashier will likely go to jail for selling alcohol to minors, which is a serious violation. The retailer can also lose the licenses necessary to sell alcohol and declare bankruptcy.
The Texas Alcoholic Beverage Commission has over thirty licenses, ranging from caterers licenses to temporary events, retail distribution and production of alcoholic beverages. Each permit has its purpose, but the most common license (used for liquor stores) is the package store license. This permission allows transportation of hard liquors to and from other alcoholic beverage stores (other permits only allow wine, beer, or a mixture of the two).
– Age
In Texas, underage drinking is heavily prohibited. The state's drinking age is 21, which applies to all alcoholic beverages, including beer, wine, and liquor. However, there is an exception to this rule. People under 18 may take alcohol under the supervision of an adult.
The Texas state laws mandate that any retailer selling or dispensing alcohol must make sure the person buying or consuming the alcohol is of legal age. Stores that break this regulation risk paying significant fines and losing their liquor licenses permanently. Regardless of the person's age, most businesses have put measures in place to verify their customer's identities.
It is appropriate for a business to demand that everyone in a group present valid identification before an alcoholic beverage is sold to the customer. The decision to close the deal rests with the seller.
– Locations
Of course, any Texas liquor store sells beer, wine, and alcohol. Many other retailers also sell alcohol, even though it might not be in large quantities. Straight liquor is the most difficult to locate. In essence, a liquor store is the only place to find whiskey, vodka, or any other type of alcoholic beverage.
However, you can buy wine and beer in many other places. You can still find the beer and wine you need without going to a liquor store, but the laws still apply. It's especially nice to find beer at the grocery store if you need it on a Sunday.
You can still get something to drink in the afternoon even though the liquor stores aren't open. A variety of beers are also available in convenience stores and gas stations, but these places mostly have a limited selection.
More Places To Buy Beer
Your neighborhood brewery is another place to find beers in Texas. While visiting, you can drink some cocktails or beer. Numerous breweries, wineries, and even distilleries provide take-home spirits for your events. Lovers of craft beer would find this very interesting.
You can now legally purchase beer online in Texas if you run out of local options. However, there are limitations to mailing, and few locations provide in-person pickups. The same selling and operating-hours regulations also apply to online purchases. Although it's an improvement, the internet liquor industry will still experience some growth.
Conclusion
We've discussed most of the things you need to know about when and where you can buy alcohol and beer in Texas. Let's have a quick recap: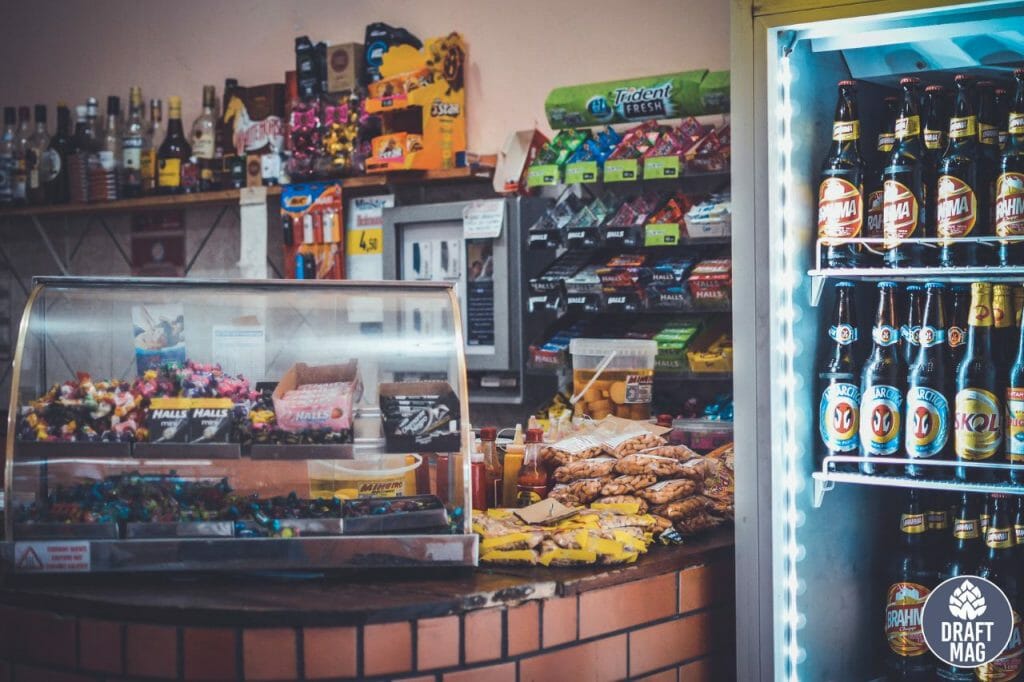 Some laws guide beer sales and the time to buy beer in Texas. Currently, Texas law prevents the sale of wine, beer, or liquor beyond 12 am each day.
In the fall of 2020, Greg Abbot signed House Bill 1518, the new Texas law, into effect. It permits the sale of alcohol before Sunday noon and relaxes liquor shops' restrictions to selling later in the evenings.
You have to be older than 21 and have the right means of identity to justify this to be able to purchase beer in Texas.
Any Texas retail shop sells beers even though they might not be in large quantities. Your neighborhood winery or brewery is another place to find liquor, wines and beer.
Now you have your answer to the question, "What time do they stop selling beer in Texas?" Knowing the right time and age to buy beer is important to avoid being stranded, so if you need alcohol, be sure to purchase it within the right time window.