Blue Moon Cinnamon Horchata Review: Entering the World of Sweet-Spice
The Blue Moon Cinnamon Horchata is an excellent choice for people who love spicy beers with a creamy finish.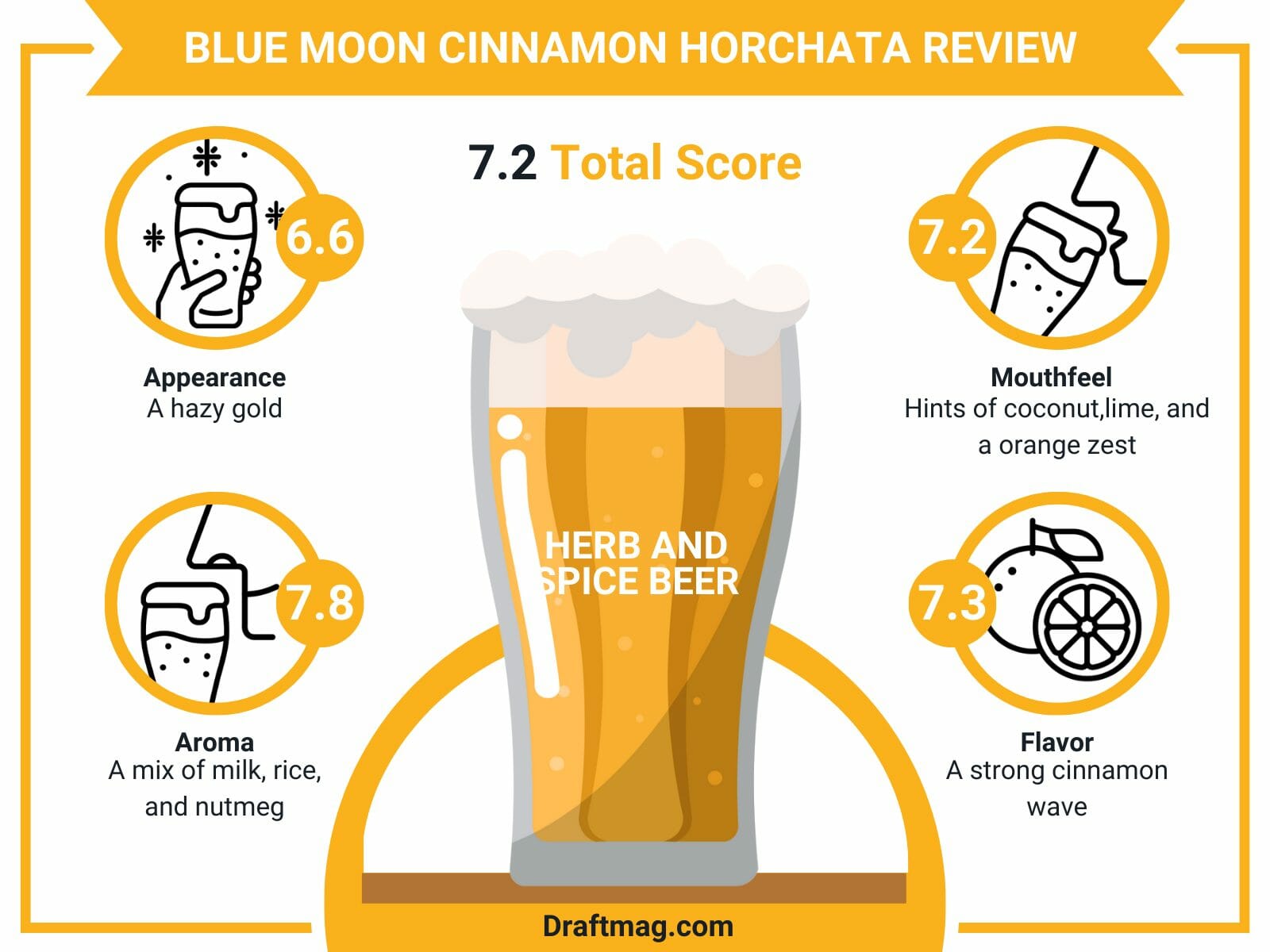 If you are in this category, this review will discuss details about this beer, from its appearance to its taste, ingredients, flavors, and mouthfeel. Also, keep reading to find out possible food pairings with this craft beer and its nutritional contents.
Blue Moon Cinnamon Horchata Stats
| | |
| --- | --- |
| Country | United States |
| Brand | Blue Moon Brewing Company |
| Style | Herb and Spice beer |
| Taste | Slightly sweet with residual cinnamon spice |
| Body | Light |
| ABV | 5.5 percent alcohol content |
| Flavors & Aromas | Cinnamon, vanilla, nutmeg |
| Serving Temperature | 45-50 degrees Fahrenheit |
Tasting Notes
Blue Moon Cinnamon Horchata Tasting Profile
Blue Moon Cinnamon Horchata Review
Having viewed the stats, let us dive into the characteristics of this beer.
– Appearance
The packaging design of this Herb and Spice beer appeals to the eyes. This beer appears hazy gold and pours with a finger and half thick creamy white head. The head drops to a thin dissipating layer of soft bubbles with a crackling surface.
– Aroma
It has the sweet smell of doughnuts with a spicy cinnamon finish. The scent of the blue cinnamon horchata is a well-blended mix of milk, rice, and nutmeg, giving it a sweet but spicy sensation.
– Mouthfeel
This light-bodied beer has medium-high carbonation with a creamy feel. It tastes very much as it smells, having a milky sense with a cinnamon finish.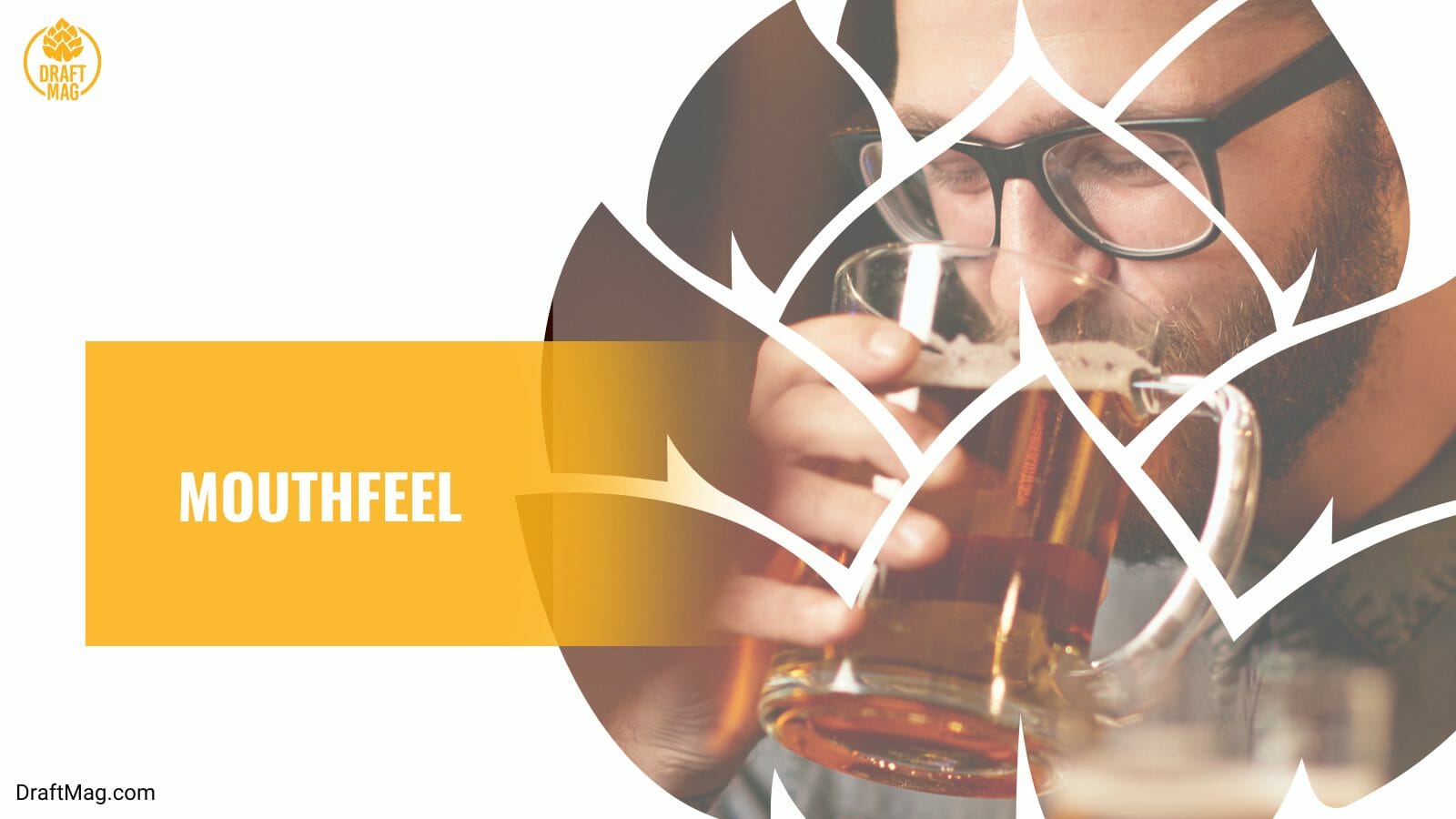 The cinnamon ultimately masks the beer's malt, and the vanilla gives way to hints of coconut, lime, and an orange zest close on the back end.
– Flavor
The first flavor picked in the horchata is the milky vanilla, followed by a strong cinnamon wave. This beer also has traces of coconut, rice, and orange/citrus fragrance.
– Food Pairings
The easiest way to pair beer and food is to blend complementary flavors that would agree to give fabulous treats to the taste buds. While beer and food pairings usually depend on the style, the hop used, and the bitterness of the beer, the flavors and aroma also play their roles.
Regular Herb and Spice beers are more flavorful than the English India Pale Ale. They generally offer a citrusy, floral, resinous, piney, and fruity American hop character with high bitterness balanced by a solid malt backbone. Therefore, travel well with Thai/ Indian cuisine, salmon, mild Gorgonzola or Brie, and sweet, spice-infused desserts like apple tart or carrot cake.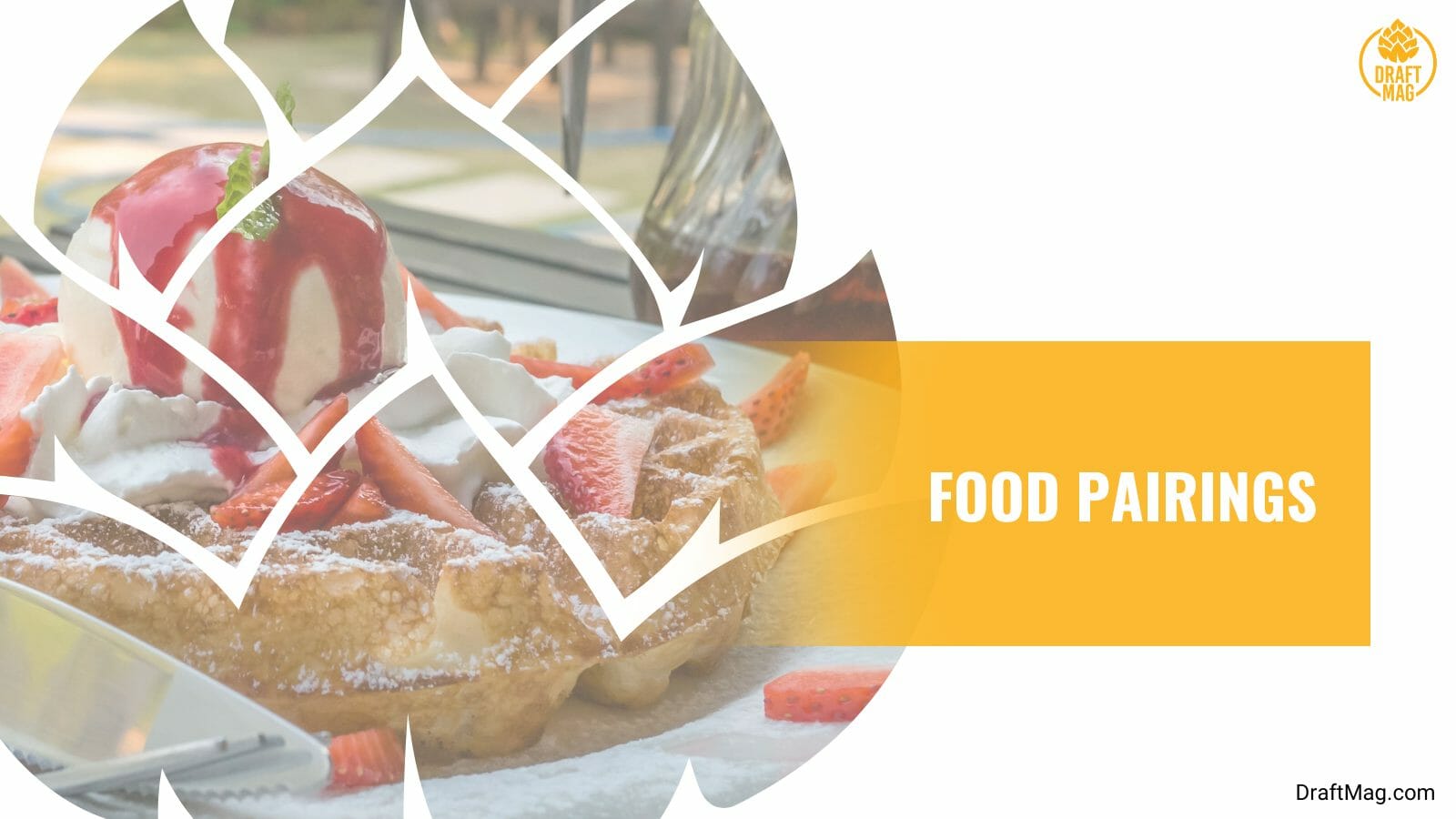 While some food pairings specifically for cinnamon horchata include Fortina cheese, Rich chocolate cake, doughnuts, apple crepes, vanilla or custard desserts, or anything with chocolate. Bready desserts are also an excellent pair with the cinnamon horchata ale. This beer also goes well with grilled meat and fish, buffalo wings, and cold cuts.
Ingredients
This cinnamon horchata ale is brewed using Sterling hops. Though the specific ingredients used in this blue moon beer are not fully known, below are some ingredients used in a horchata ale:
Rinsed rice
Water
Cinnamon stick
Unsweetened almond milk
Unsweetened oat milk
Coconut sugar
Vanilla extract
Nutrition facts
Blue moon calories for the cinnamon horchata ale is 175 calories with 93 percent fat and 7 percent protein for a 12 fl. oz bottle. In weight, the carbohydrate content is about 16 grams, 1.2 grams of protein, and 8 milligram of sodium, and it has no fat or vitamin content.
Due to the high-calorie content of this beer, you must take care not to take it too often to reduce the occurrence of a beer belly.
Blue moon alcohol percentage is 5.5, which is just around the average ABV for beers. However, take caution not to overstep the limit; it is essential to remember that regular beer consumption would lead to weight gain. Also, because of its higher carbohydrate value, you should treat it like every other carbohydrate meal, especially when on a diet.
Lastly, the beer has an IBU of 10, which is fair considering the general IBU of Herb and Spice beers which are 5-40. This implies that it is not bitter, probably due to the vanilla and milk content in the ale.
History
The Cinnamon Horchata beer is manufactured by Blue Moon brewing company in Colorado, US. The company was established by Keith Villa in 1995 after bagging a doctorate degree in brewing. Villa's goal was to brew crafted beers inspired by Belgian styles with a refreshing twist.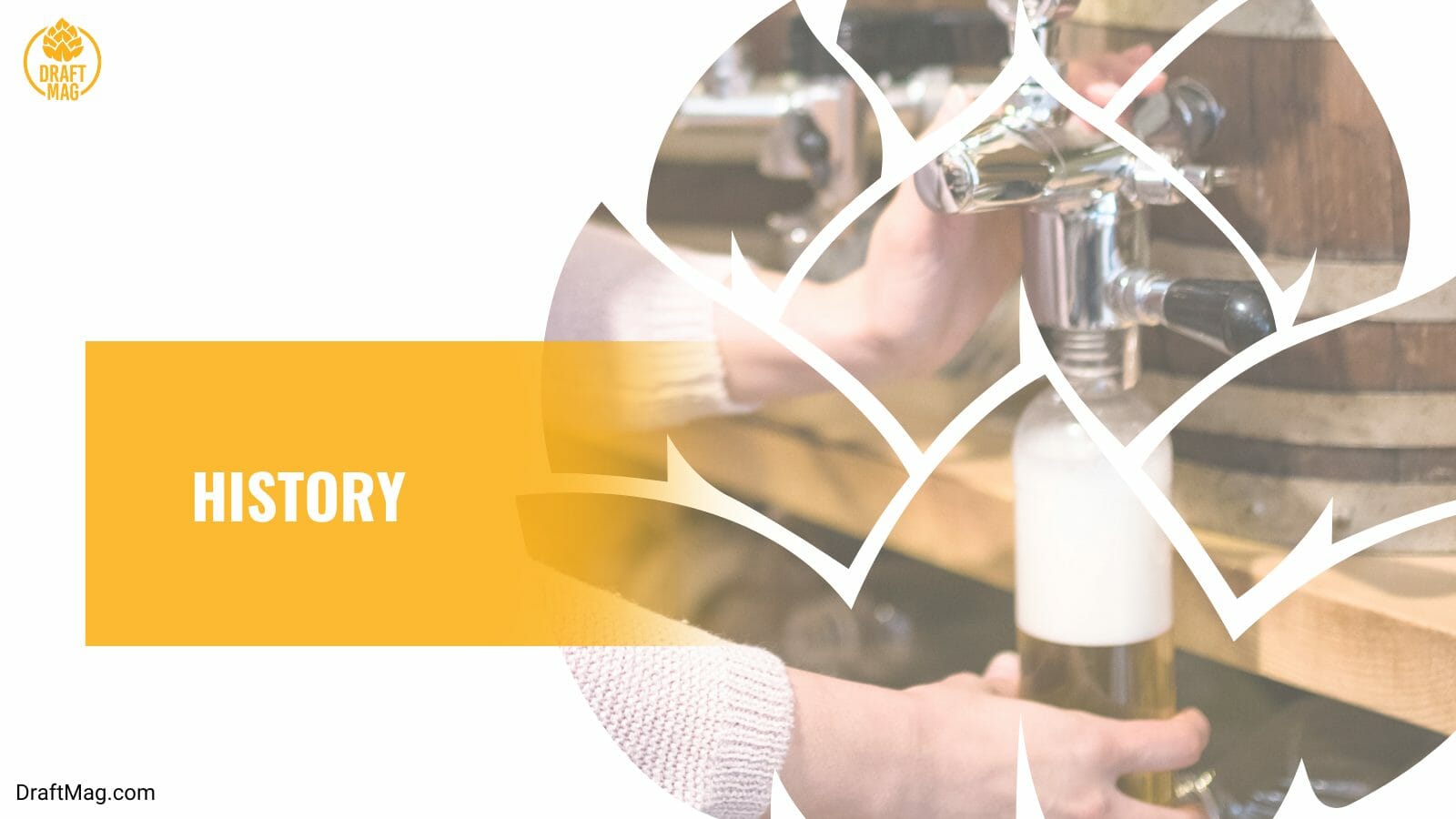 The brewery's first product was a Belgian-style wheat ale branded as Blue Moon Belgian White. Interestingly, the beer was loved by many, and after the warm welcome it received, Blue Moon crafted other award-winning beers with equally unique tastes.
By the way, Villa grew up in a Mexican home, and he enjoyed drinking Horchata in his youthful days. He aimed to relive the traditional Horchata's characteristics based on cinnamon and other local ingredients. This dream birthed the Blue Moon Cinnamon Horchata Ale, which was introduced into the market in August 2014. The herb and spice beer was made available in 12 fl. oz bottles and 6-packs in Colorado and other states.
Frequently Asked Question
– What Happened to the Blue Moon Cinnamon Horchata?
The Blue Moon Cinnamon Horchata beer has been retired. The company stopped the sales of the popular beer, but it could return in the future. When it was still on the market, it was available online and in bars, beer stores, and restaurants across Texas, Colorado, California, and New York.
Conclusion
As promised, this review has discussed the Blue Moon Cinnamon Horchata's characteristics and provided necessary information about this herb and spice beer. Some essential things to note include:
The Blue Moon Cinnamon Horchata has 5.5 percent ABV and 10 IBU.
The beer pours with a finger, and a half-thick white head, which quickly dissipates.
The aroma and taste of the beer have a strong cinnamon hint which covers the malt and has a creamy feel.
The Cinnamon Horchata ale is light-bodied with low carbonation.
Light, refreshing beers such as the cinnamon horchata are perfect for an evening chill-out or a break from work. So remember to grab one for yourself once it's back on sale!