Flower Power IPA Review: A Hoppy and Juicy Punch for IPA Lovers
The Flower Power IPA is the ideal choice for anyone who wants a juicy, hoppy beer. Whether you're looking for a punchy ale to go with a hearty meal or a light-bodied beer to enjoy with friends, you'll definitely enjoy this beer.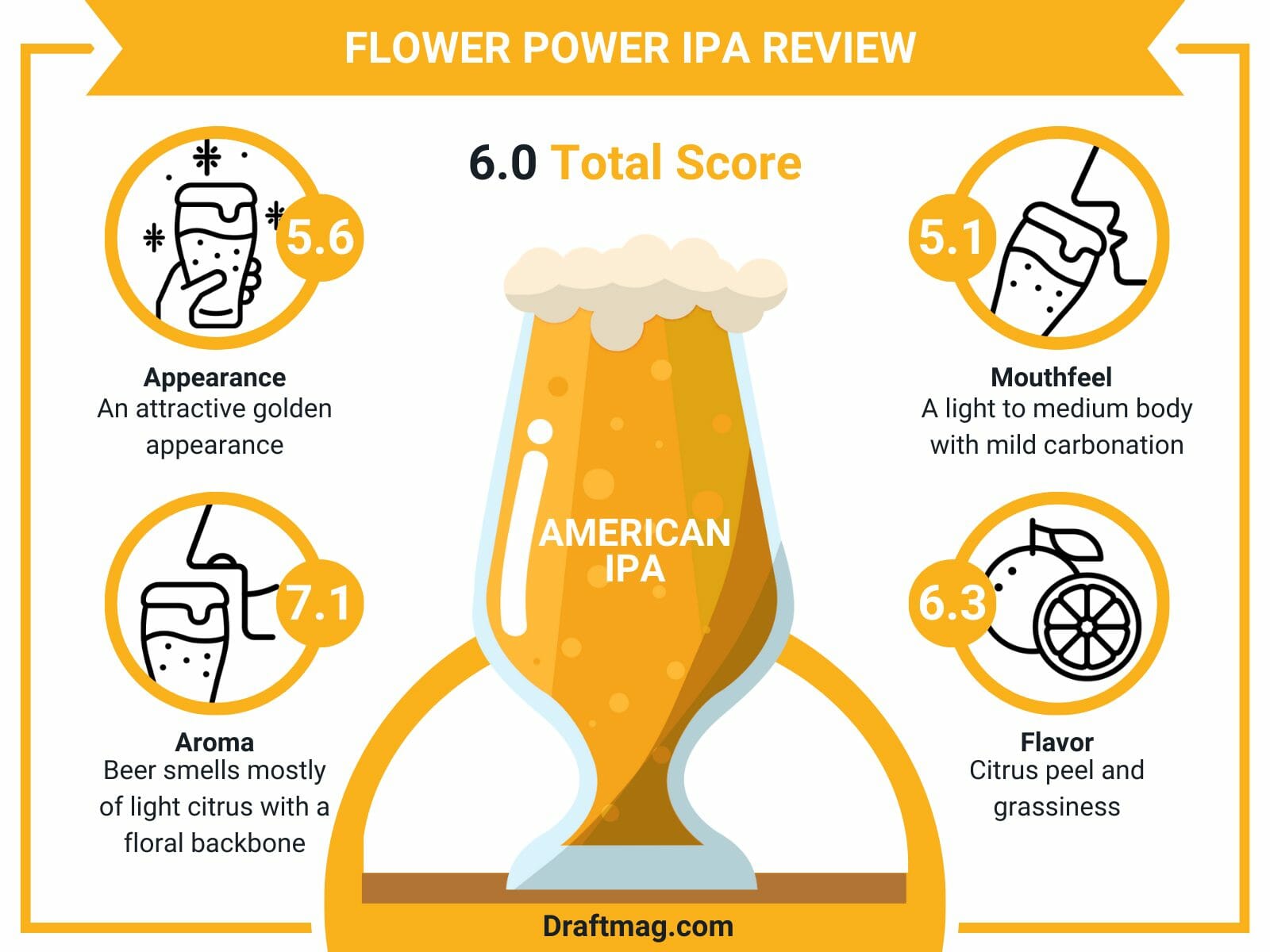 The soothing beer goes well with a wide range of dishes due to its drinkable character and is a tasty, warm-weather IPA. Our review covers all you need to know about the Flower Power ale before getting your first glass.
Flower Power IPA Stats
| | |
| --- | --- |
| Country  | United States |
| Brand | Ithaca Beer Company |
| Style | American IPA |
| Taste  | Hoppy, fruity |
| Body | Light to Medium Body |
| ABV | 7.2 percent |
| Flavors & Aromas | Honey, hops, citrus, grapefruit |
| Serving Temperature | 45 – 50 degrees Fahrenheit |
Tasting Notes
Flower Power IPA Tasting Profile
Flower Power IPA Review
The Flower Power beer is an American IPA brewed by Ithaca Beer Company, with a 7.2 percent alcohol content. The ale has a light to medium body, with a rich gold appearance and flavors and aromas of citrus, grapefruit, honey, and loads of hops. It finishes dry and carbonated, with some malt in the backbone.
The tasty IPA is the ideal choice for a warm weather day, as its refreshing character goes down easy and makes you feel better when it's hot. Pour the beer into a pint glass, with a serving temperature from 45 to 50 degrees Fahrenheit. You can also use a snifter, chalice, or goblet.
The craft beer goes great with chicken, salads, and greens and can be garnished with a slice of orange.
– Appearance
The Flower Power ale has a bright and attractive golden appearance that reminds you of the sunset. On top of the beer is a rocky, white head up to two fingers high.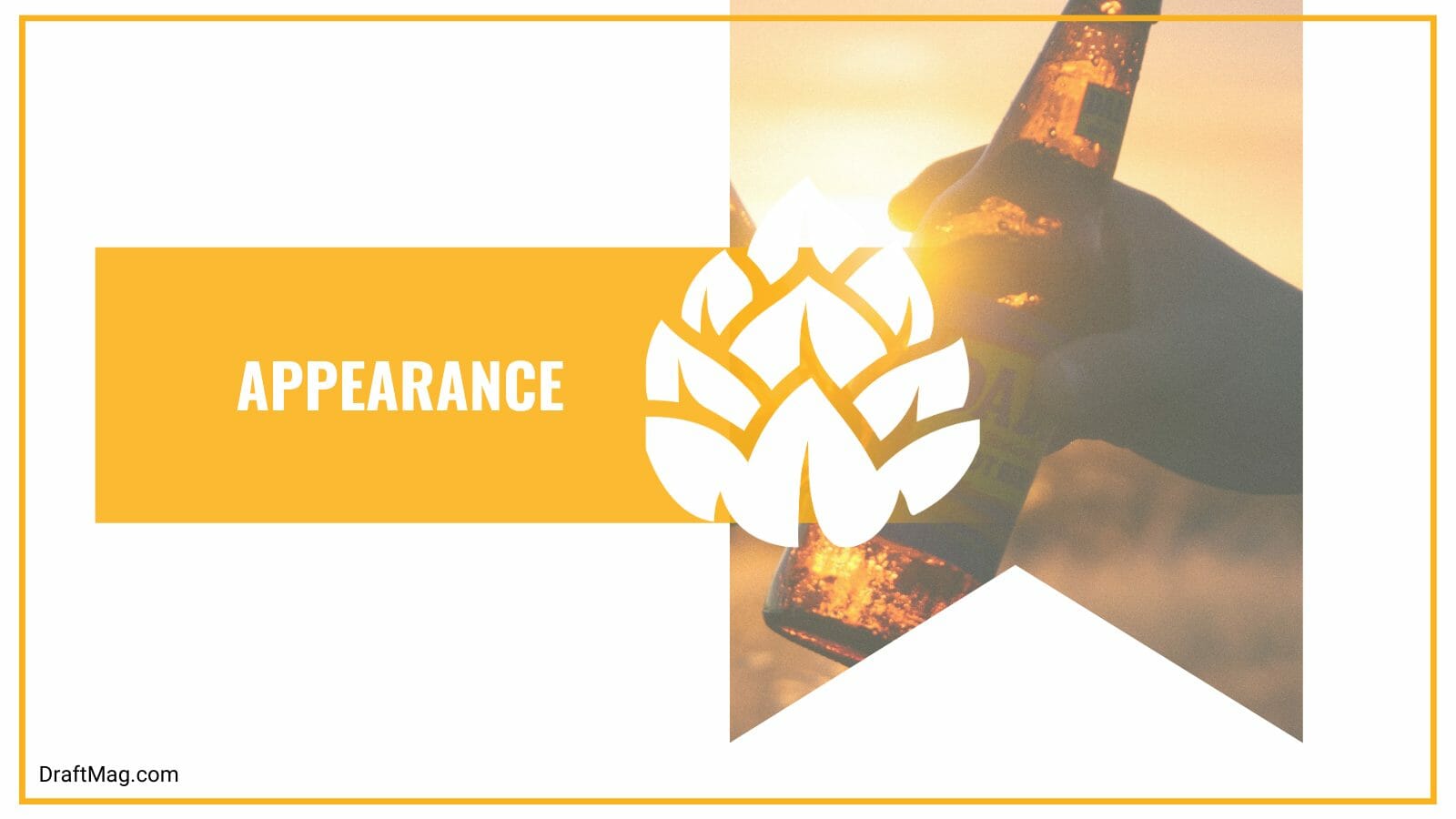 The head is perfectly sustained and will remain that way for a while. Even after dissipating, it leaves a sticky lacing against the glass.
– Aroma
On the nose, the Flower Power beer smells mostly of light citrus with a floral backbone. The aroma is gentle and balanced, and the floral notes will subside quickly. It later becomes a malty aroma that is well-balanced with the hops.
– Mouthfeel
The Flower Power IPA has a light to medium body and finishes dry. There is only mild carbonation, so you can feel the light bubbles on your tongue while you swallow.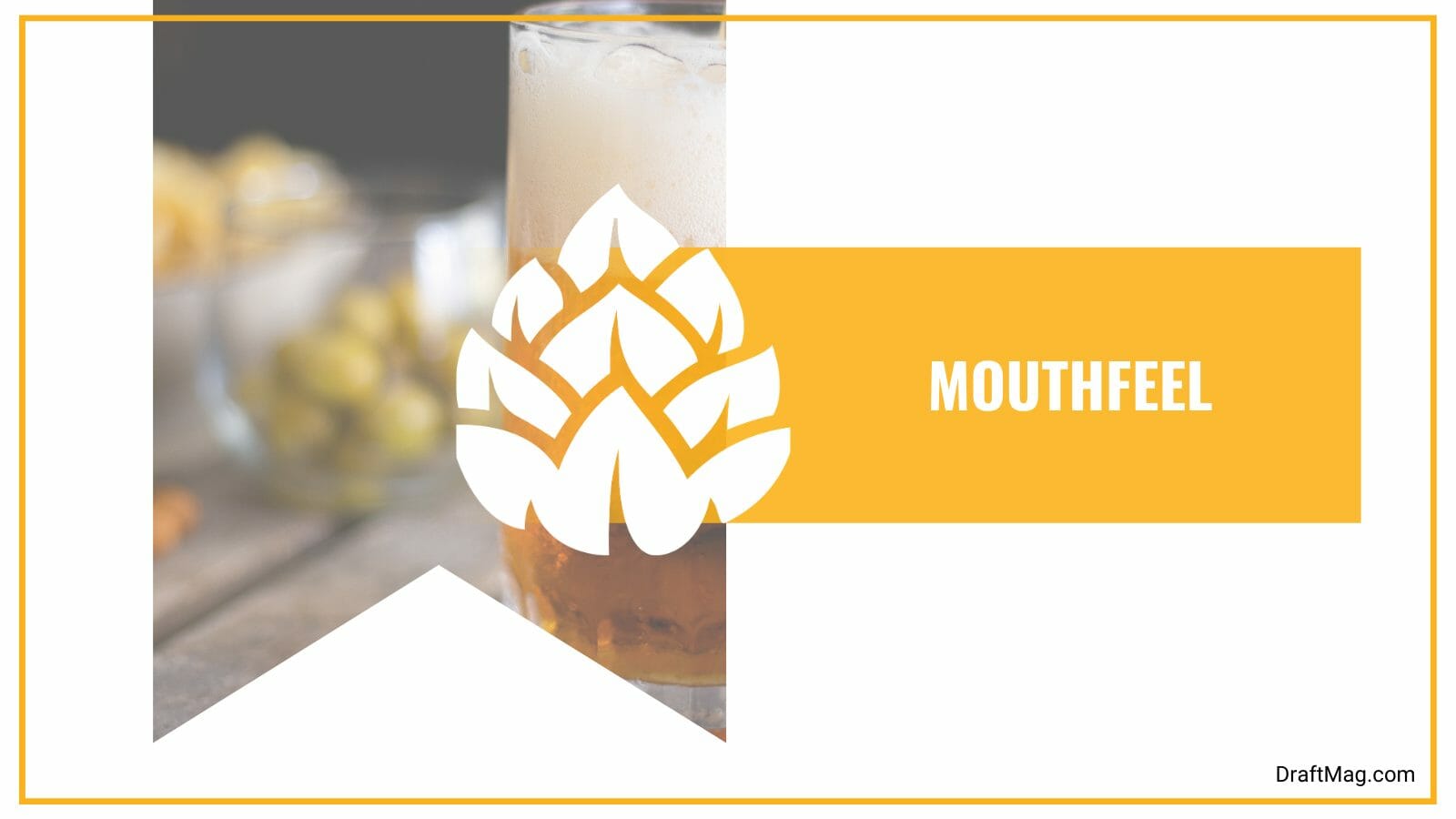 From start to finish, the IPA is smooth and balanced.
– Flavor
The Flower Power beer is bursting with hops in the flavor, starting out with some citrus peel and grassiness before moving on to offer biscuity malts. In the middle of the tongue, the beer is mellow and balanced, but the hops offer a lot of bitterness along with the citrus sweetness.
There are hints of sweet overripe citrus, lemon zest, persimmon, and plum in this beer. The malts contribute flavors of brown sugar and make it feel toasted and moderately sweet. It is a full-flavored beer with volume and finishes with a light linger. Flower Power is sharp and tart with a drying finish.
– Food Pairings
When having an American IPA as hoppy as Flower Power, you need to go for a meal that is just as intense. The beer pairs well with very spicy food since the bitterness has a cooling effect. Try out spicy chicken wings, short ribs, roast beef dip, dishes with pepper Jack and horseradish cream, or tacos.
Aside from spicy food, the beer acts as a palate cleanser and will pair well with usual fare like burgers, pizzas, tacos, sandwiches, and more. Go for sticky and sweet foods like chicken wings with a mango dip.
If you're a cheese lover, you can have the Flower Power with light and earthy cheeses like a French triple cream cheese or an Italian Gorgonzola. Cheddar cheese is also a good option, along with blue and spicy cheeses.
Satisfy your sweet tooth with a caramel-flavored dessert or a carrot cake, which goes well with hoppy IPAs. The beer also goes well with fruit soup, panna cotta with lemon, or blood orange crepes.
Ingredients
The Flower Power beer is made with 2-row pale malts, honey Simcoe, Cascade, Centennial, Ahtanum hops, and house yeast. The dry hops are Amarillo, Simcoe, and Chinook, which offer aromas and flavors of grapefruit, lime, and mandarin. The malts offer a bready backbone.
The beer is dry hopped five times throughout the brewing and fermentation process, which gives it a honey and tropical nose and some pineapple and grapefruit in the taste. The hops give the beer a floral and herbal character, while the yeast offers a fruity hint.
Nutrition Facts
The Flower Power beer features a 7.2 percent alcohol content and 70 IBU in every 12-ounce serving, but there is barely any alcohol warming as it is masked well. There are 150 calories in the beer, which is a decent level. You should consider this when calculating your daily dietary intake.
There are 10 grams of carbs in the beer, but no protein, dietary fiber, fat, or cholesterol. You should avoid drinking this beer if you're on a keto diet because of the high carbs content. Also, the beer is not ideal for those that cannot consume gluten.
History
The Flower Power beer is an American IPA from Ithaca Beer Company based in New York, United States. It was first released in 2004 and still remains one of the top beers from the company. The beer is recognized as one of the first West Coast-style IPAs in the North East.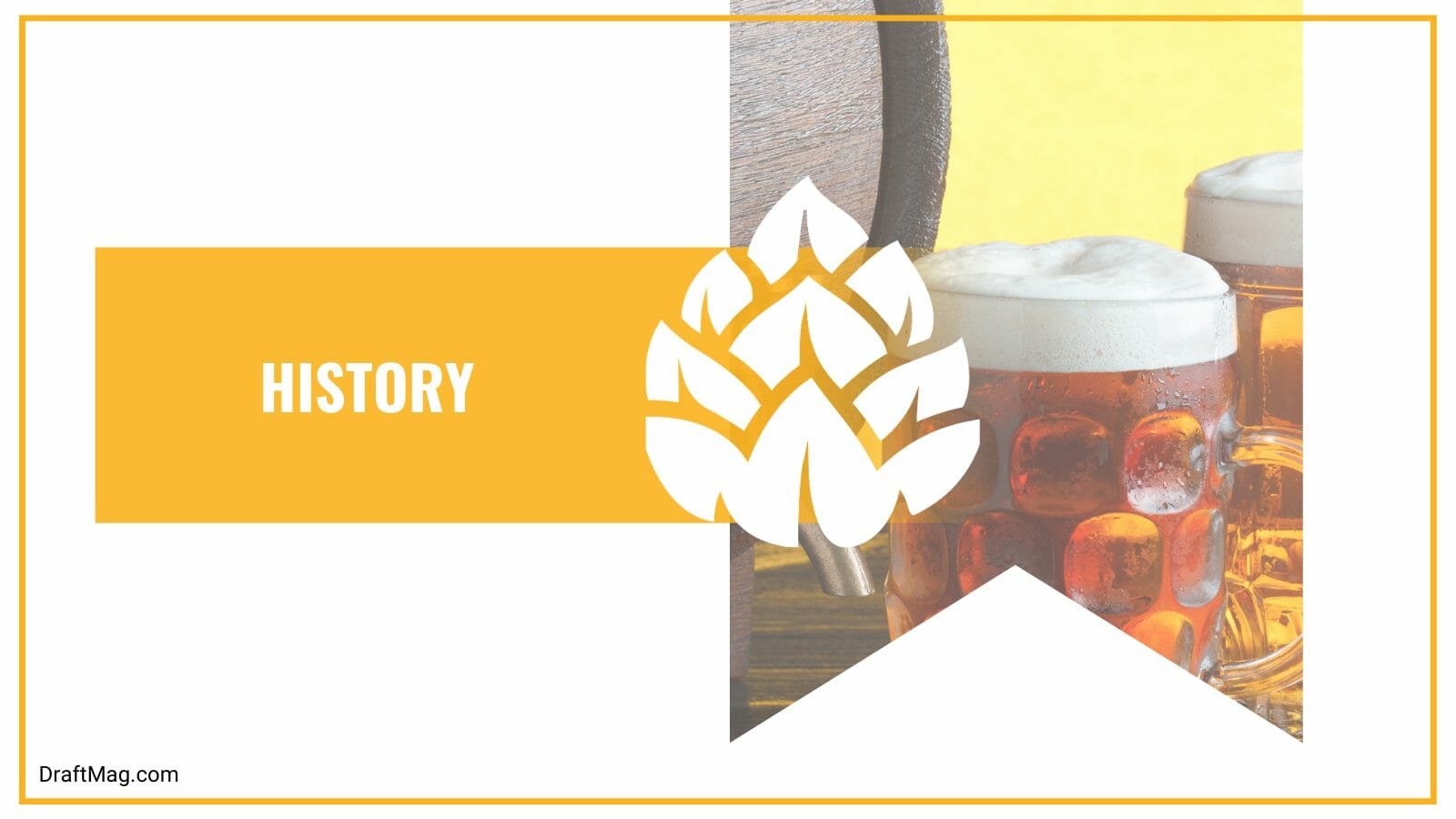 The brewery also released some limited small-batch variants of Flower Power in 2020.
Conclusion
The Flower Power IPA is a very hoppy beer that packs a punch when you take a whiff or gulp of it. Here's a rundown of what this beer review has to offer:
Flower Power is an American IPA with a 7.2 percent alcohol content from Ithaca Beer Co.
The beer has flavors and aromas of hops, grapefruit, citrus, and honey, with a malty backbone and a smooth finish.
It is made with 2-row malts and honey malts, five hops, and three dry hops.
Enjoy the beer in a pint glass with some citrus garnishing at a serving temperature of 45 degrees Fahrenheit.
It pairs well with salads, greens, chicken, fruity desserts, and earthy cheeses.
The delicious IPA is available at online liquor stores, but you can also purchase it at the brewery in New York.